Sugarpill Pink Capsule Collection Review, Swatches, Demo
Hey fam, happy Tuesday! Today I'm sharing my Sugarpill Pink Capsule Collection Review, Swatches, Demo, and look with you.  You get the good, the bad, and the weird with this vegan eyeshadow palette! I'm an email list subscriber, and when I received the email about a one day pre-release of this new Sugarpill palette and I had to buy it. It's one of my three purchases during February since I'm on a low buy. See how I did during January's Low Buy. If you don't know what a low buy is, check out why I went on a low buy.
Where to Buy
Sugarpill, Ulta, Beautylish, Beauty Bay
Price
$42 (I paid $4.95 for shipping for a total of $46.95)
Net weight: 14.5 grams / 0.5 oz. Palette Dimensions: 3.4″ x 7.6″ x .5″. Pan sizes: 36mm, 26mm, 19mm
Sugarpill Pink Capsule Collection Video
Sugarpill Pink Capsule Collection Palette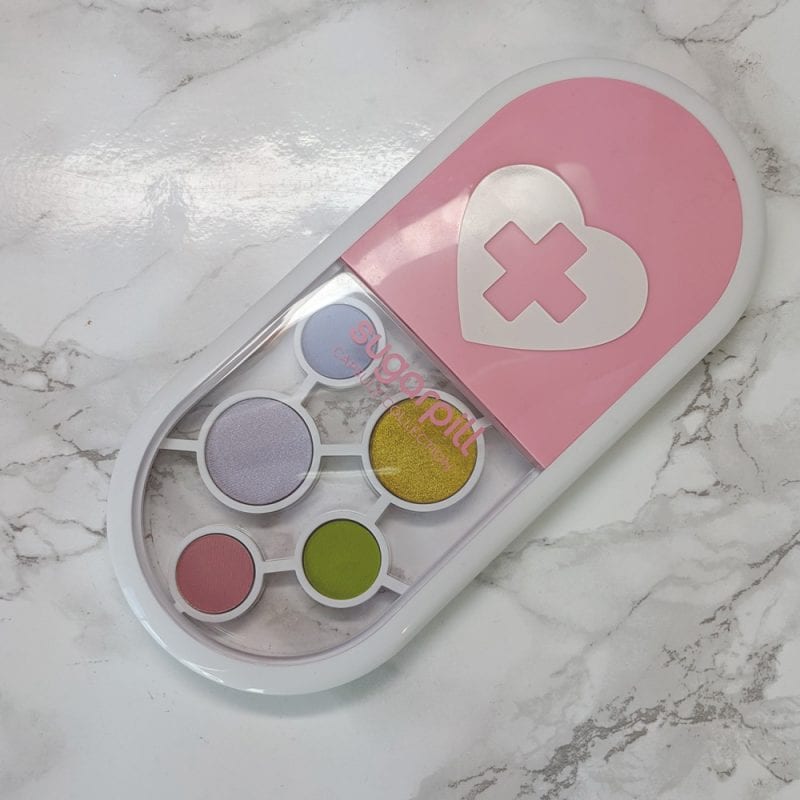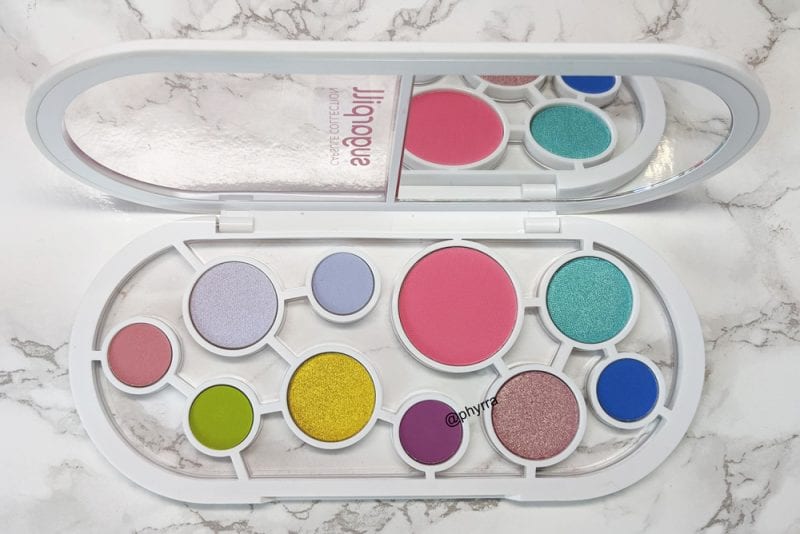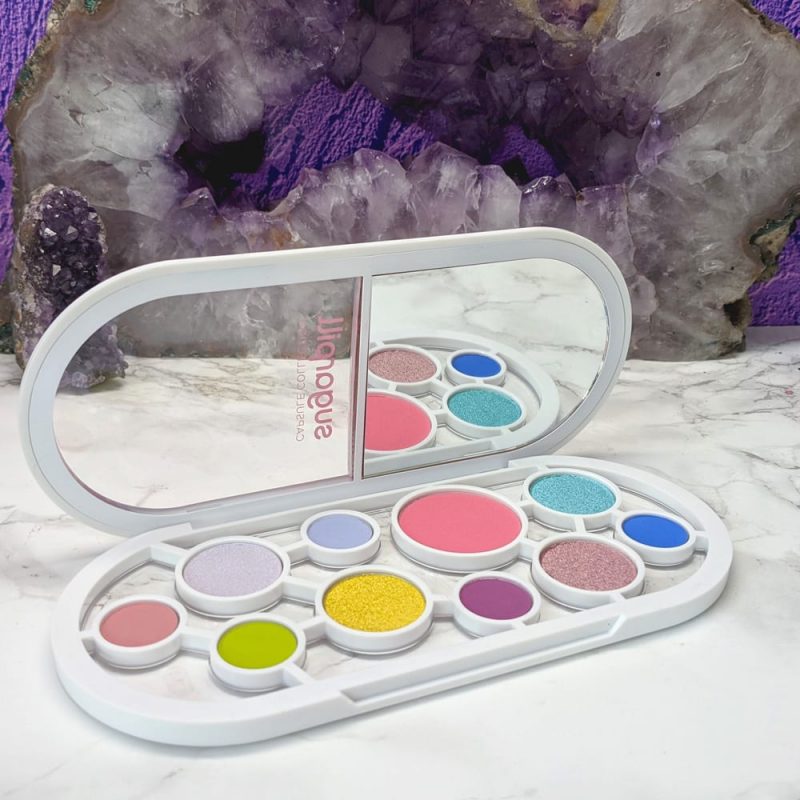 I've seen the Sugarpill Pink Capsule Collection Eye and Cheek Palette also referred to as the Capsule Collection Pink Edition, C1 Capsule Palette, and Capsule Collection the Pink Edition.
My theory is that this palette is called the pink capsule because of the pretty pink blush, Melody.
I have a love-hate reaction to this palette packaging. I love the unique shape, robust packaging, mirror, and lid. I appreciate that Sugarpill put the names of each color behind each shade on the back. I prefer clearly labeled palettes so that I know what color I'm using rather than guessing.
About Capsule Collection – Pink Edition
Your prescription is ready! A technological marvel, this transparent palette with molecules of color features nine ultra-pigmented new eyeshadows and pigments + a blush. Feed your addiction to the super-blendable formula, and intense payoff Sugarpill is known! This totally unique pill-shaped palette with mirror and magnetic closure is so post-worthy, you won't be able to resist taking all the cute selfies with her!
Sugarpill Pink Capsule Collection Demo Eyeshadows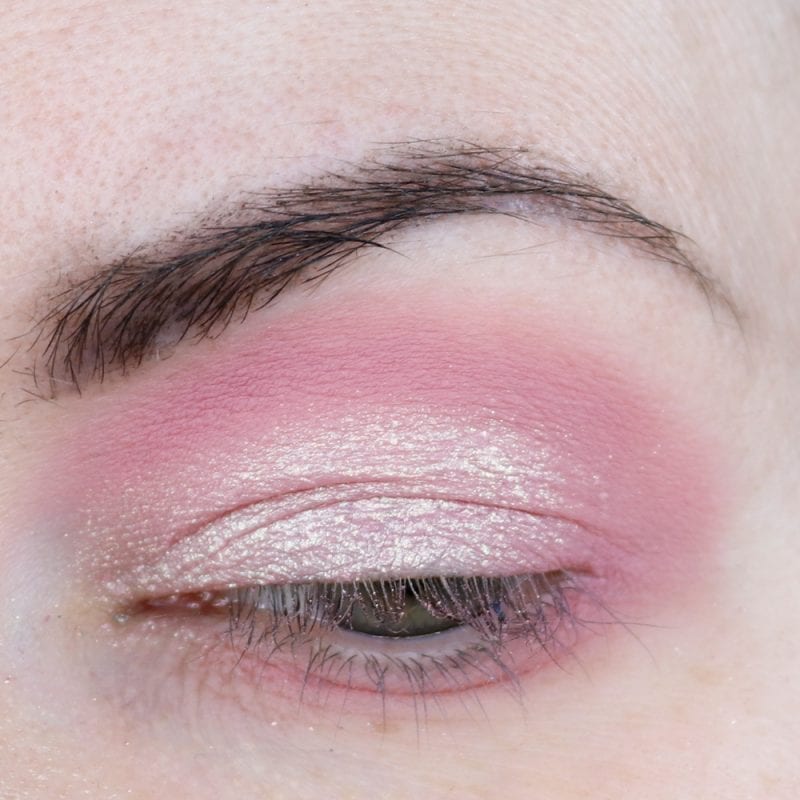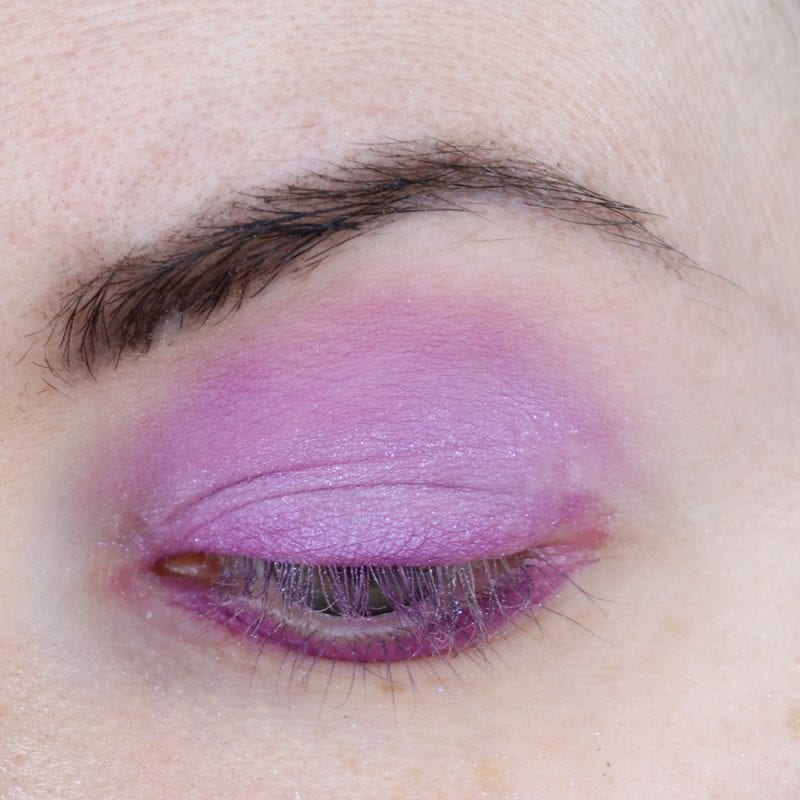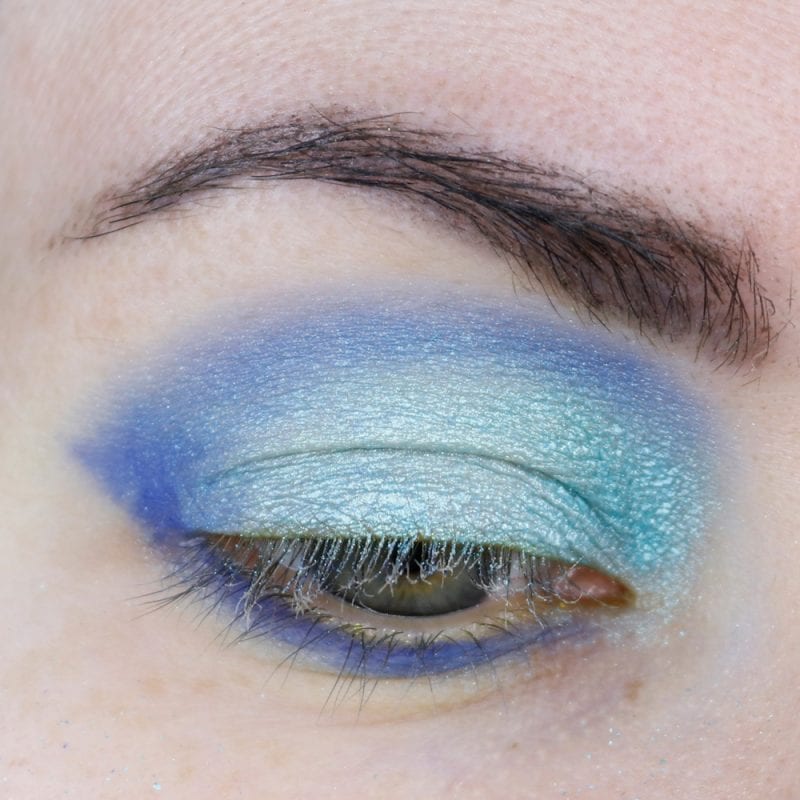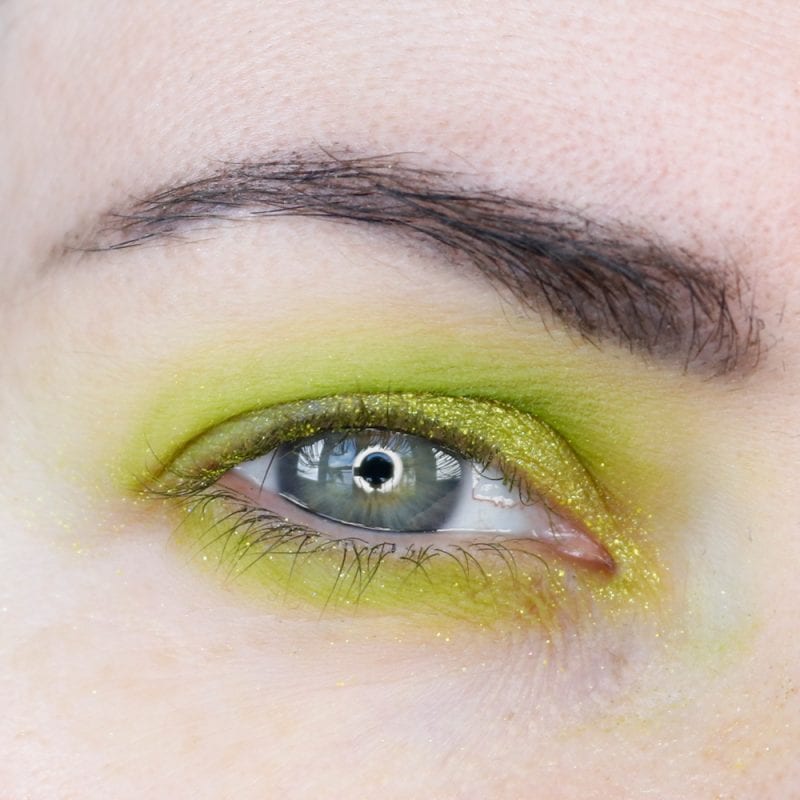 One of the primary reasons I purchased the Sugarpill Pink Capsule Collection was because I'm hooked on monochromatic makeup looks. I could easily see these two eyeshadow color combos. The eyeshadow above are not full looks on me but meant to show you how the eyeshadow applied and blended out during the demo portion of the video.
Sugarpill Pink Capsule Collection Demo Blush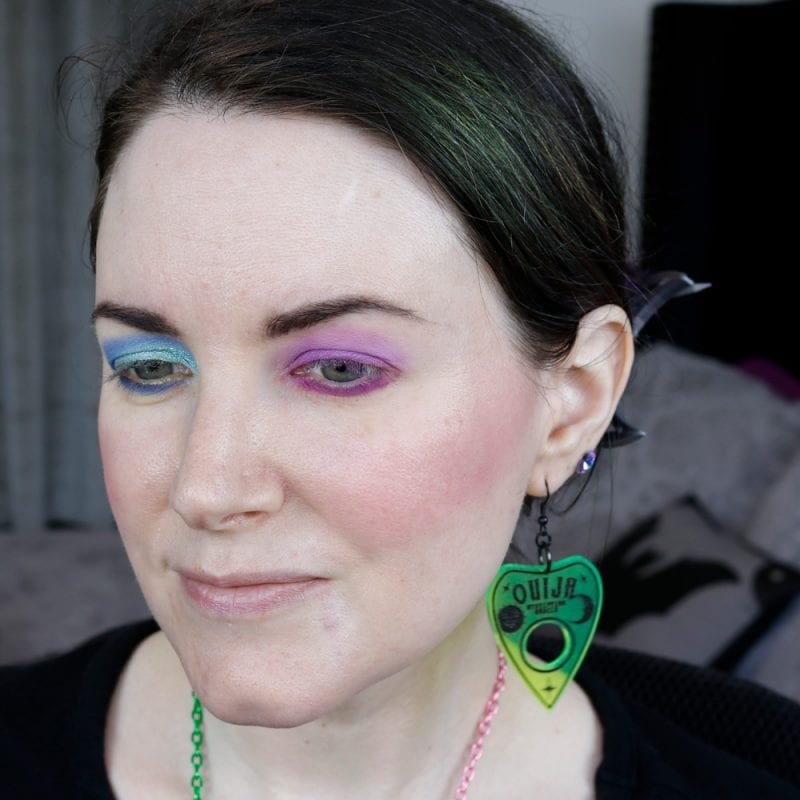 Above on my naked face (except for concealer on the huge scratch mark by my mouth, thanks to Amaya and her clumsy puppy paws) is the Sugarpill Melody blush.
Sugarpill Pink Capsule Collection Swatches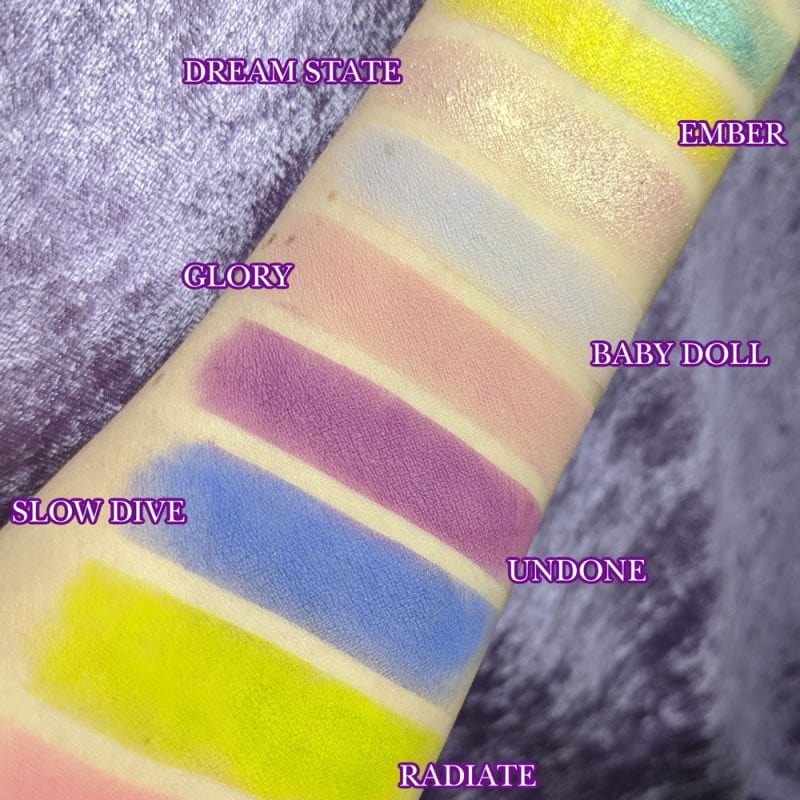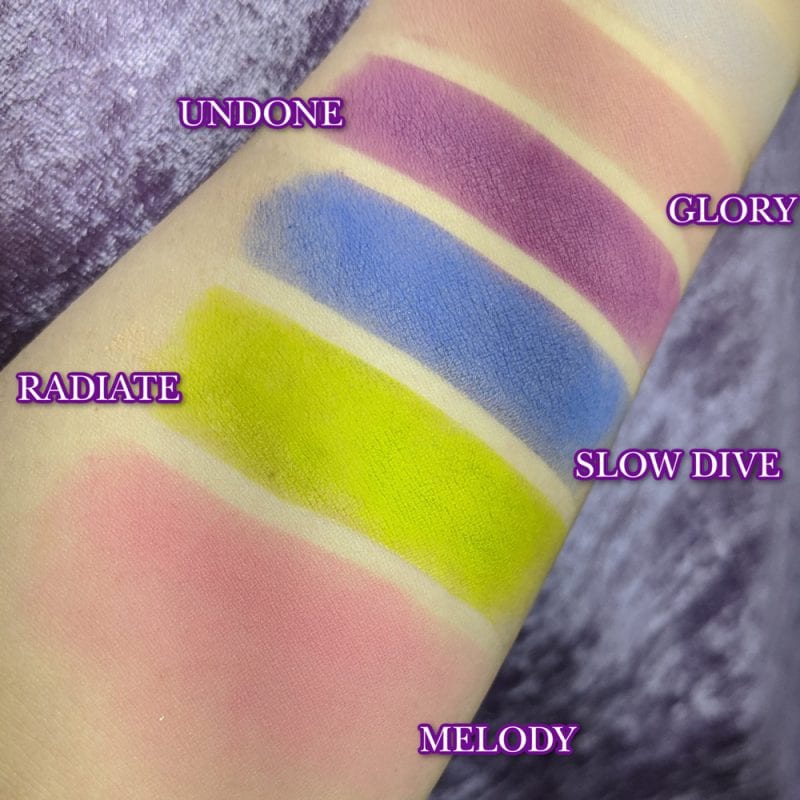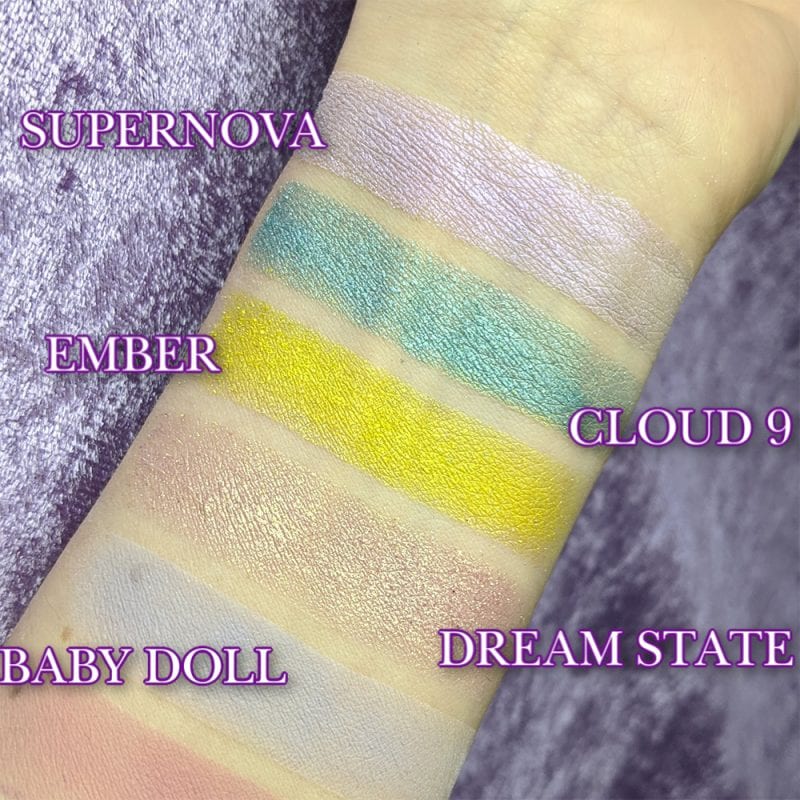 The above swatches from the Pink Capsule Collection were taken with daylight bulb diffused light in my studio.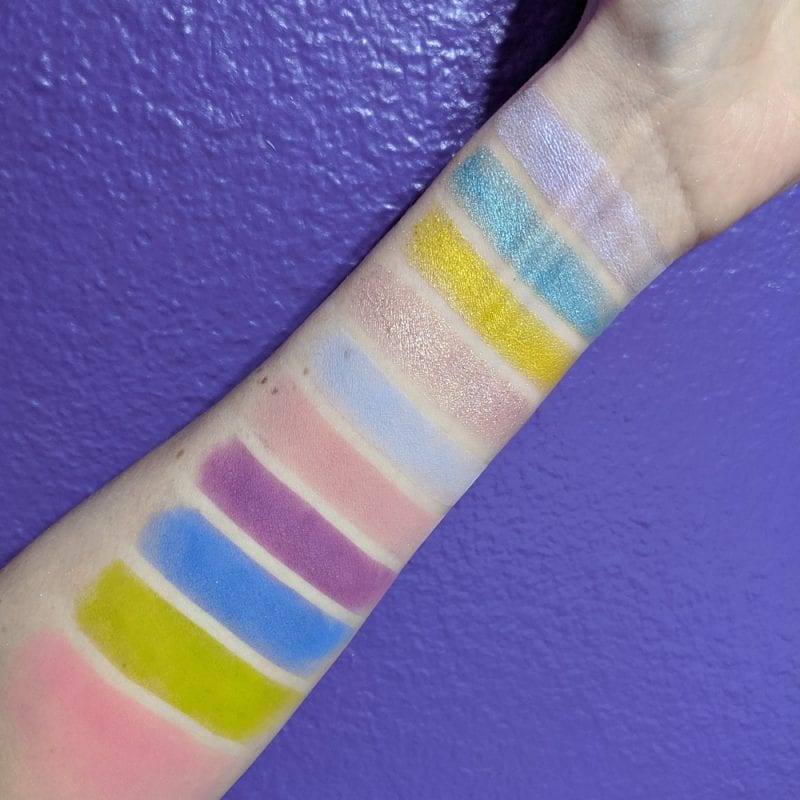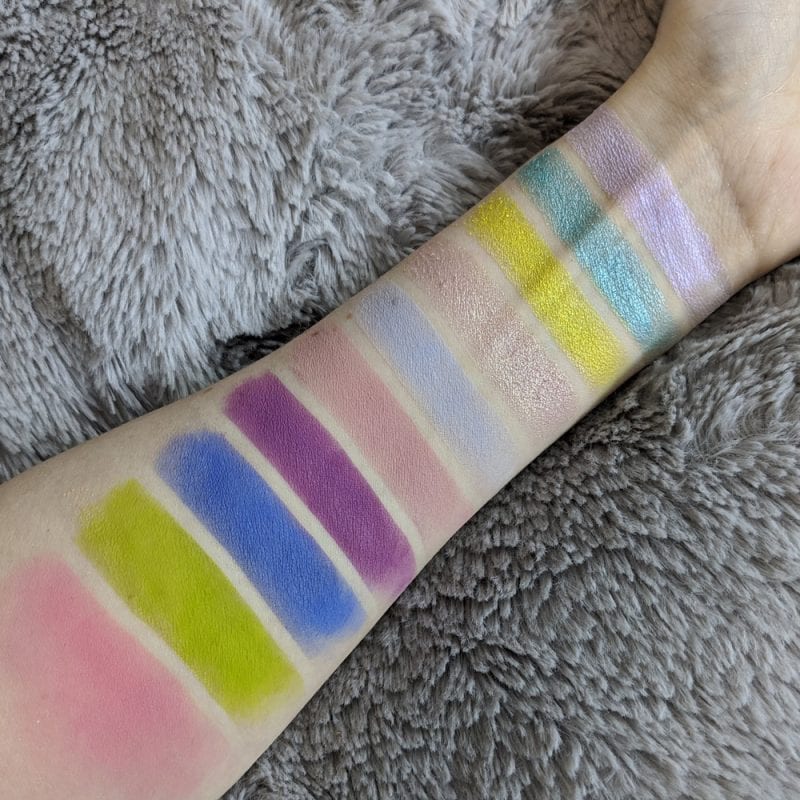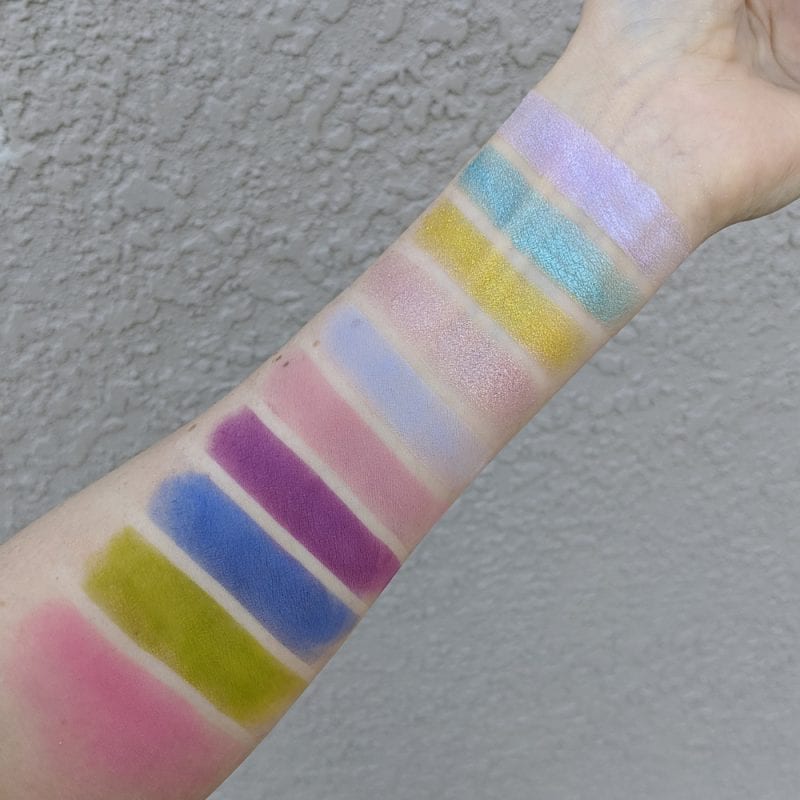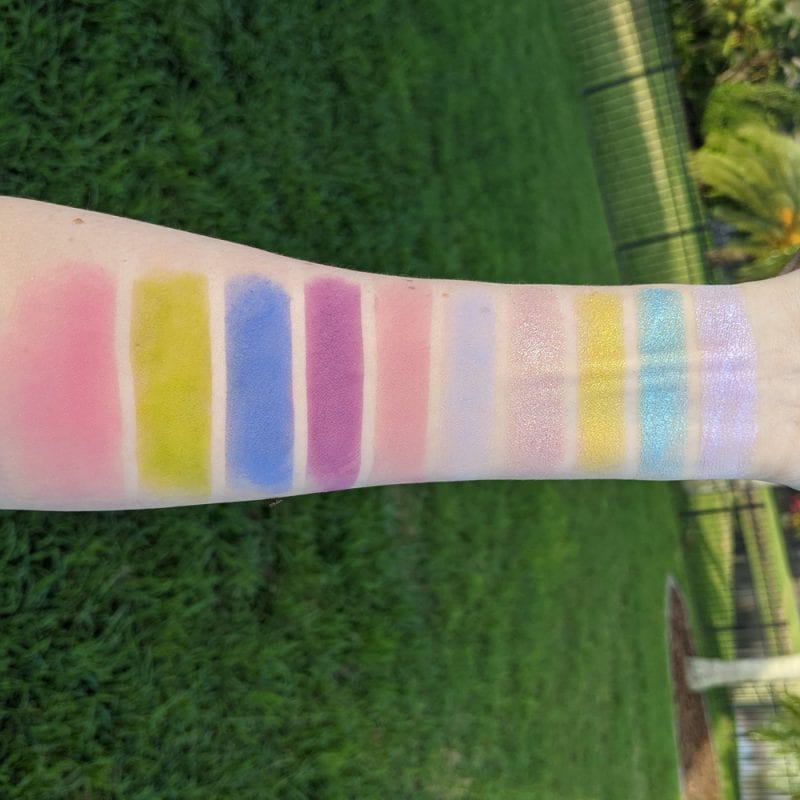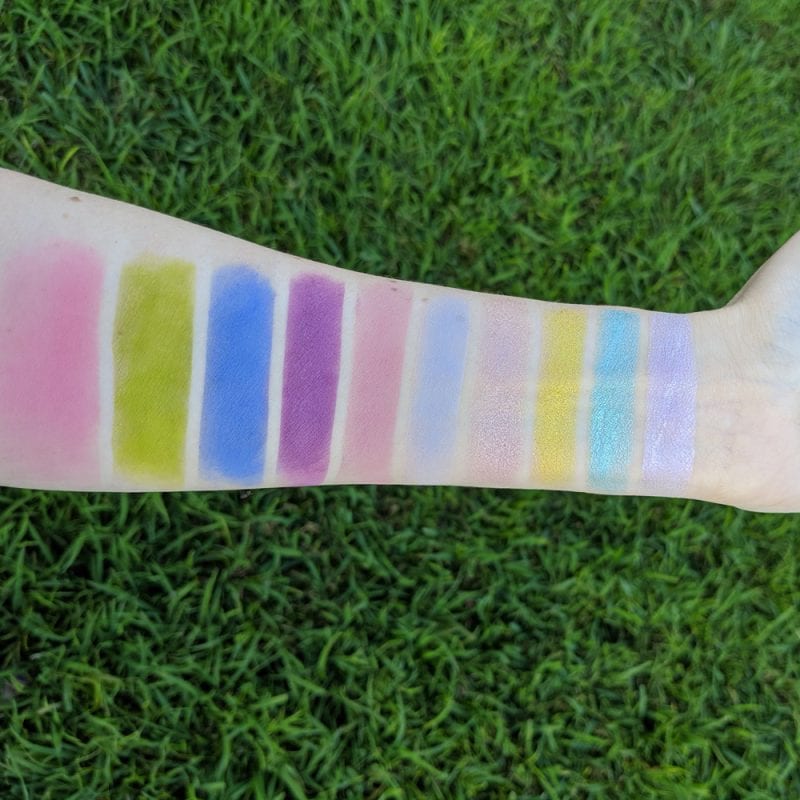 From left to right from the Sugarpill Pink Capsule Collection Palette: Melody, Radiate, Slow Dive, Undone, Glory, Baby Doll, Dream State, Ember, Cloud 9, Supernova
Color Descriptions
Supernova (soft lilac with pink and turquoise sparkles)
Cloud 9 (metallic shimmering aqua)
Ember (butter yellow with gold sparkles)
Dream State (pale metallic rose with multidimensional sparkles)
Baby Doll (pastel periwinkle)
Glory (dusty carnation)
Undone (plum aubergine)
Slow Dive (pure indigo)
Radiate (bright pear green)
Melody (watermelon pink)
Wondering how long I've been addicted to Sugarpill? I was one of the first bloggers to review Sugarpill in 2010. In 2015 I created a Sugarpill Rainbow to celebrate marriage equality in the USA. And a year later I created a post with my entire Sugarpill Eyeshddow Collection.
I was also one of the first bloggers to interview Amy Doan, also known as Shrinkle, and owner of Sugarpill Cosmetics.
Sugarpill Pink Capsule Collection Review
I implore you to watch my full review video on the Sugarpill Pink Capsule Collection palette because I really do put a ton of time and energy into my videos. I'll summarize it here for those of you who can't watch a video right now.
I've been searching for an all-in-one eye and cheek  or even just a cheek palette that suits my taste. When I saw the Sugarpill Pink Capsule Collection launch, I was hopeful that it was the palette of my dreams.
I love that it contains four basic monochromatic duos that can be used to create quick and easy eyeshadow looks. I adore that it has Melody, a pink blush shade that is flattering on my skin tone. I cherish the beautiful highlighter Supernova. Melody and Supernova are two daily wear type colors for blush and highlighter for me, so I love that.
Cloud 9 and Slow Dive were both lovely shades. I found that Cloud 9 had beautiful shimmer, while Slow Dive was an excellent matte.
Radiate, Undone, and Glory are performed beautifully for me. I love their formula, blenda-bility, and hues. I especially love how Radiate seems to lean more green or more yellow depending on how you blend it. These three would make beautiful Sugarpill single eyeshadows.
I do not love the weird, flaky formula of Dream State and Ember. They both had fallout. They look good if you apply them with a damp brush. I used Urban Decay All Nighter Spray.
Baby Doll was also not very pigmented on my pale skin. I felt like it could only be used as a transition shade or matte highlight for my skin tone. It did work well to blend with Undone and Glory to soften and change the hues.
Should You Buy the Sugarpill Pink Capsule Collection?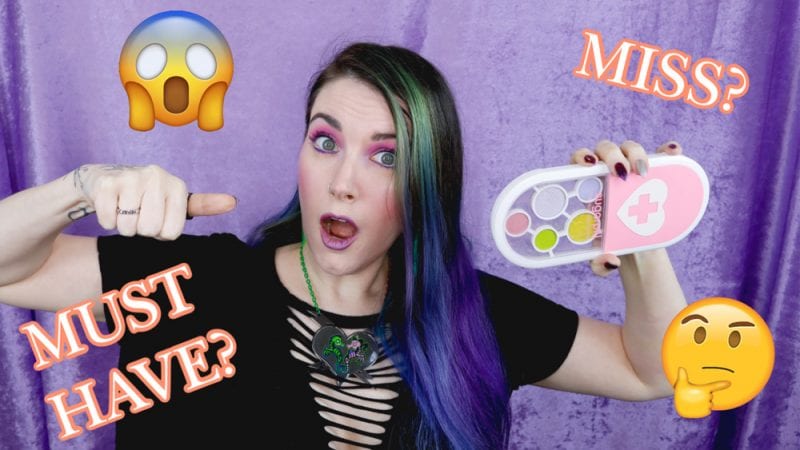 Should you buy the Sugarpill Pink Capsule Collection? If you hate weird makeup palette layouts, you will likely dislike this palette. If you hate palettes that easily show dirt, you may want to skip this one. If you're expecting every single shade to perform brilliantly without eyeshadow primer or hate using a damp brush to bring out the best in your shimmers, you may want to skip this palette.
If you love bright eyeshadows and want to create monochromatic looks, as well as have a killer blush and space unicorn highlighter, you will love the Sugarpill Pink Capsule Collection palette. If you don't mind using a sticky primer or damp brush, you'll have fun with this palette.