Kristen Leigh Glimmer Gels Swatches
Hey fam, today I'm sharing Kristen Leigh Glimmer Gels Swatches with you. As you know, I'm on a low buy. Kristen Leigh Cosmetics is one of the three brands I purchased from during the month of January. My order finally arrived a few days ago, so I've worn them once. I got to swatch these eyeshadows today! KLC sent me some freebies to go along with my order so that I could swatch the complete glimmer gel collection for you!
Where to Buy
Kristen Leigh Cosmetics
KLC created a 15% off code for my friends of PHYRRA if you want to get your own!
Kristen Leigh Glimmer Gels
Here are the official Kristen Leigh Glimmer Gels eyeshadow descriptions.
Seriously is a Indigo to pink to purple to gold.
Attitude Adjustment is a purple to pink to orange to gold to slight green.
Exposed is a blue to purple to pink.
Exactly is gold to green to blue to slight purple.
Typical is a white gold duochrome.
Hypnotic is aqua to blue to purple to pink.
Chill is an icy silver white duochrome.
Indisposed is a burgundy to green to blue to red and slight violet with rusty brown undertones.
Reality Check is a beautiful magenta to red to orange to bronze to yellow gold and green at a hard angle.
Eccentric is a pink to peach to bronze to yellow and gold multichrome.
Epiphany is a beautiful sparkly, pinkish rose gold duochrome with slight peachy, coral hues.
Anticipation is a beautiful bronze to gold, to green and blue to brown and slight violet at a hard angle
Devious shifts from greens to pinks and reds, to peach to orange and golds.
Kristen Leigh Glimmer Gels Look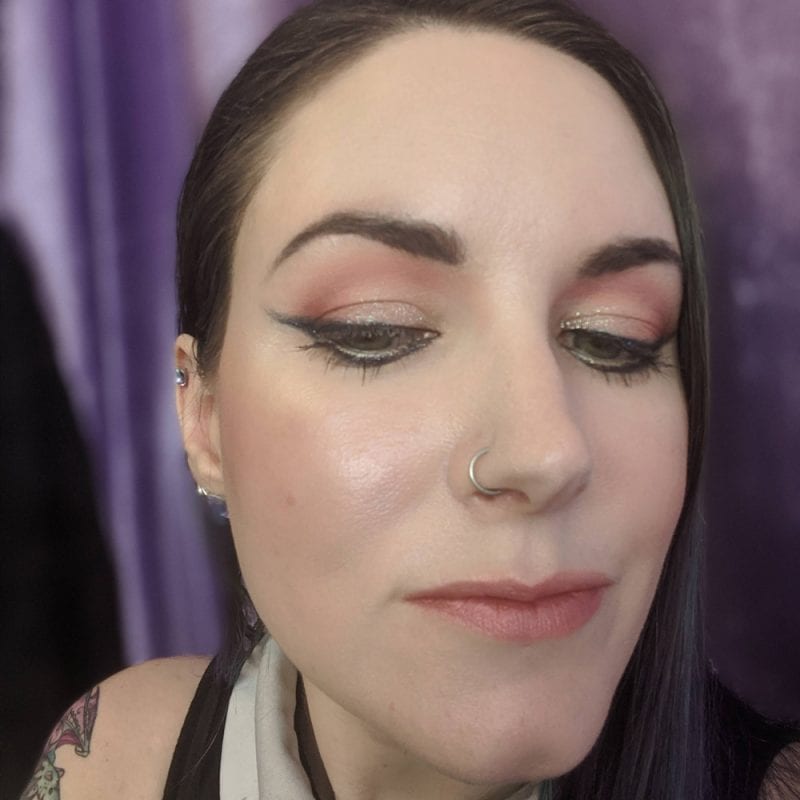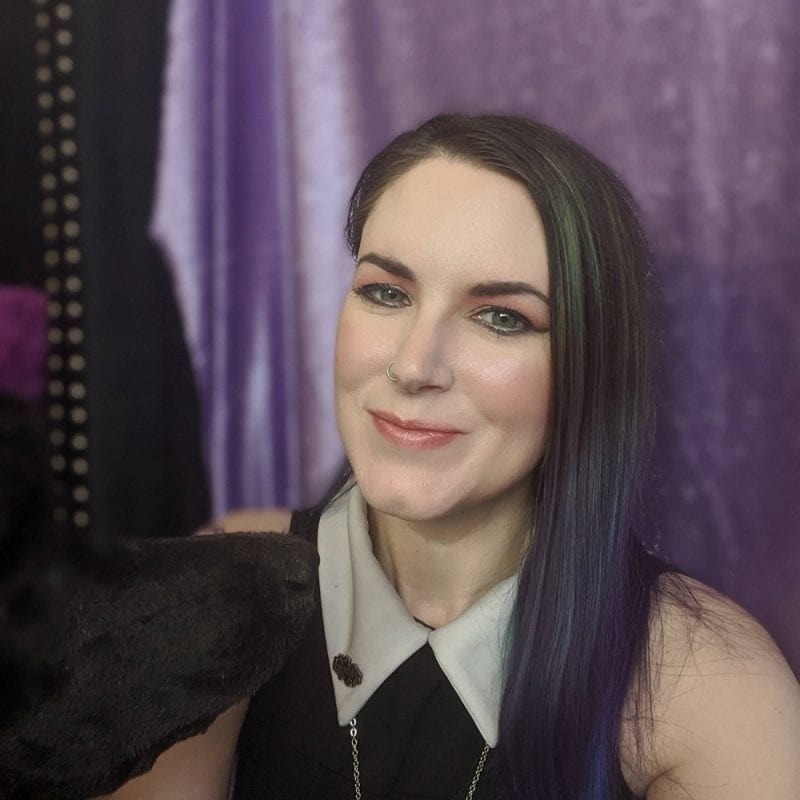 The Kristen Leigh Glimmer Gels are really cool because you can thin them out to create a veil of iridescent color or build them up for a stronger shift. Glimmer Gels dry down in about 60 seconds. The Glimmer Gels layer on top of eyeshadow with no issue. I used Indisposed thinned out on top of Nomad Cosmetics Carve yesterday to create a baby pink with turquoise blue shift. It looked so pretty!
Kristen Leigh Cosmetics says these are gluten free, talc free, paraben free, cruelty free (of course!) and vegan! They have a shelf life of two years. These eyeshadows can also be used as face and body highlighters, shadow toppers, and lip toppers.
I'll have some more looks up featuring these eyeshadows, as well as a full review, as soon as I can. I love how Indisposed wore for 14 hours without flaking, fading or creasing on top of Nomad Carve, plus my eyeshadow primer and setting powder.
Have you tried Kristen Leigh Cosmetics? What color combos would you like to see with the Glimmer Gels?