Pretty Purple Lipsticks
Hi friends! Today I'm bringing you my favorite pretty purple lipsticks! I've got lip swatches of all these pulchritudinous purples for you. About half the products are vegan and Leaping Bunny Certified.
PR + Purchased by me.
Pretty Purple Lipsticks Video
Please share!
More Lip Swatches
Pretty Purple Lipsticks Products
Many of these lip products are still on sale today at Ulta and other sites because National Lipstick Day was yesterday.
*Urban Decay Twitch
Urban Decay Violate (v)
Urban Decay Pandemonium
Nyx Smoke Me
Nyx Metallic Violet Black
Sugarpill Obscura (v)(LB)
Sugarpill Dark Sided (v)(LB)
CoverGirl Gel Friend 135 (LB)
Lime Crime Gum Drop (v)(LB)
Lime Crime Grape Jelly (v)(LB)
Lime Crime Passionfruit (v)(LB)
Milk Makeup Willow (v)(LB)
Lime Crime Posh (v)(LB)
Black Moon Ghost (v)(LB)
Ofra Wonderland (v)(LB)
*Ofra Napa Valley (v)(LB)
H&M Ultra Violet
*MBA Cosmetics Paranormal
Geek Chic Room 237 (v)
Geek Chic Star Gazer (v)
Geek Chic Nightlock (v)
Geek Chic Wolf's Bane (v)
Geek Chic Fashion Club (v)
Marc Jacobs Tempt Me
Lime Crime Black Unicorn (v)(LB)
Nyx Amethyst Vibes (v)
Flower Beauty Shazam
Aromaleigh Gorgon (v)
Melt 1979 (v)
Nyx Oh Put It On
Lime Crime Magic (v)(LB)
Lime Crime Petunia (v)(LB)
Lime Crime Dove (v)(LB)
v – vegan
LB – Leaping Bunny Certified
* – PR sample
Pretty Purple Lip Pencils Swatches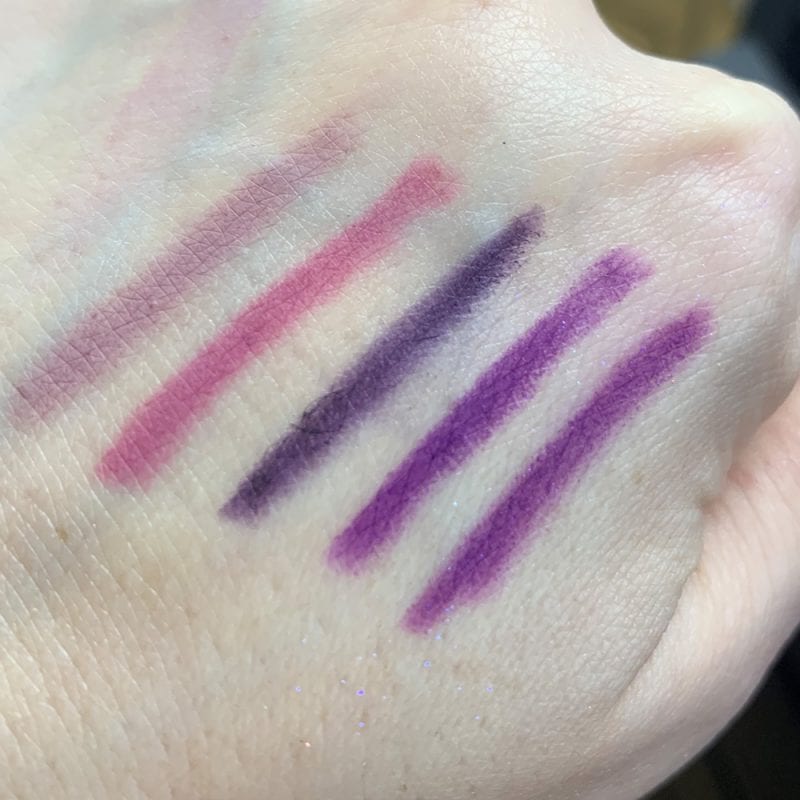 Swatched here from Left to Right we have:
Right now, Nyx Slim lip pencils are on super sale at Ulta for like $2.80 a pencil. You can pick up Blackberry (black), Plush Red (true red), Pale Pink (nude pink),  Prune (plum) and more.
The Nyx Suede lip pencils are also on sale at the same price. Sway (light purple), Amethyst (deep blue-toned purple), Oh Put it On (dark purple), Aria (magenta), and Violet Smoke (pastel grey purple) would all be nice purples to pick up.
Pretty Purple Lipsticks Swatches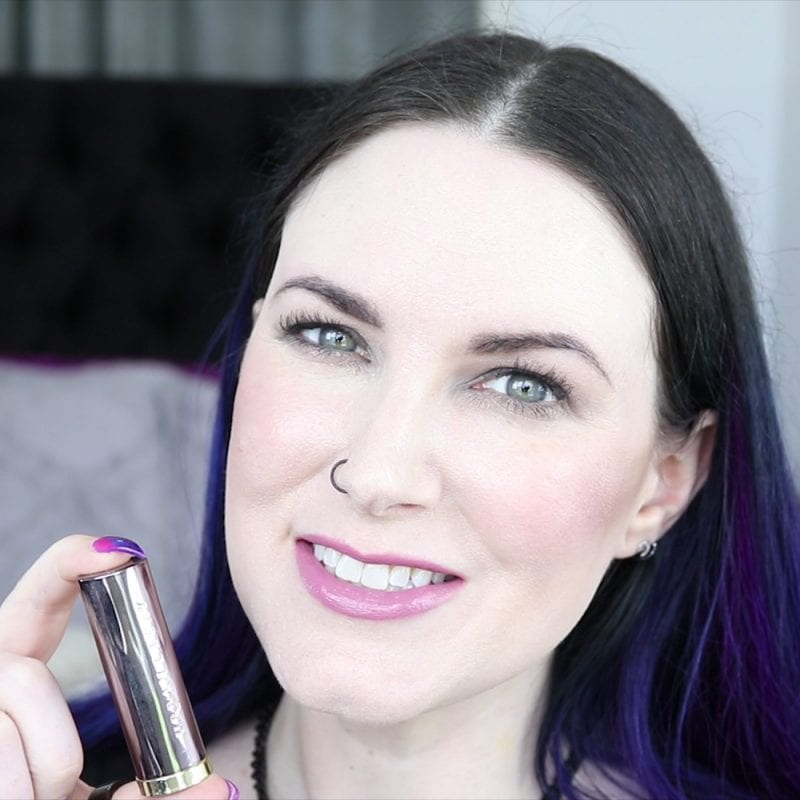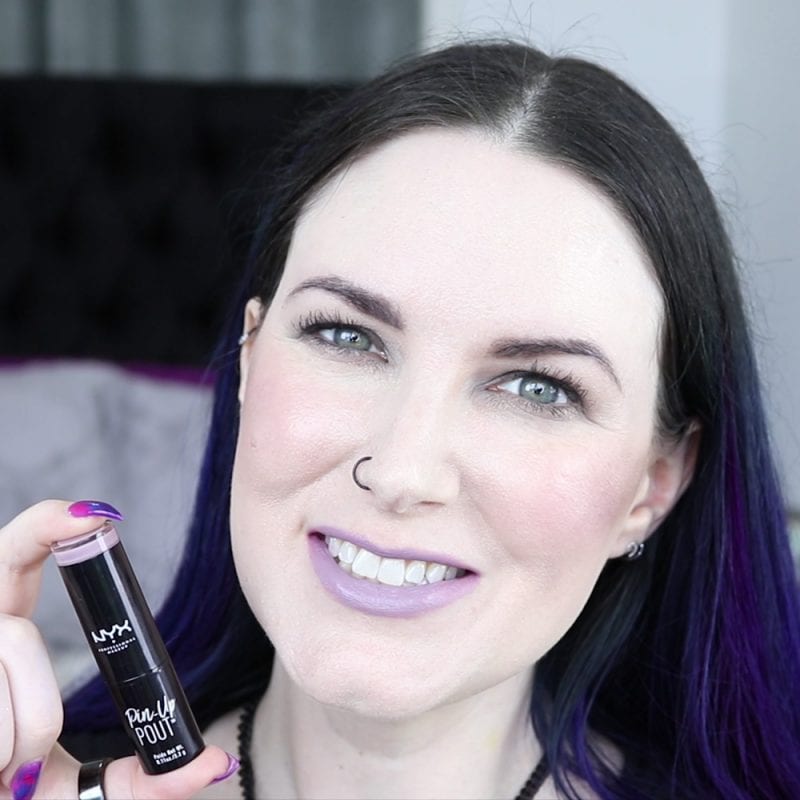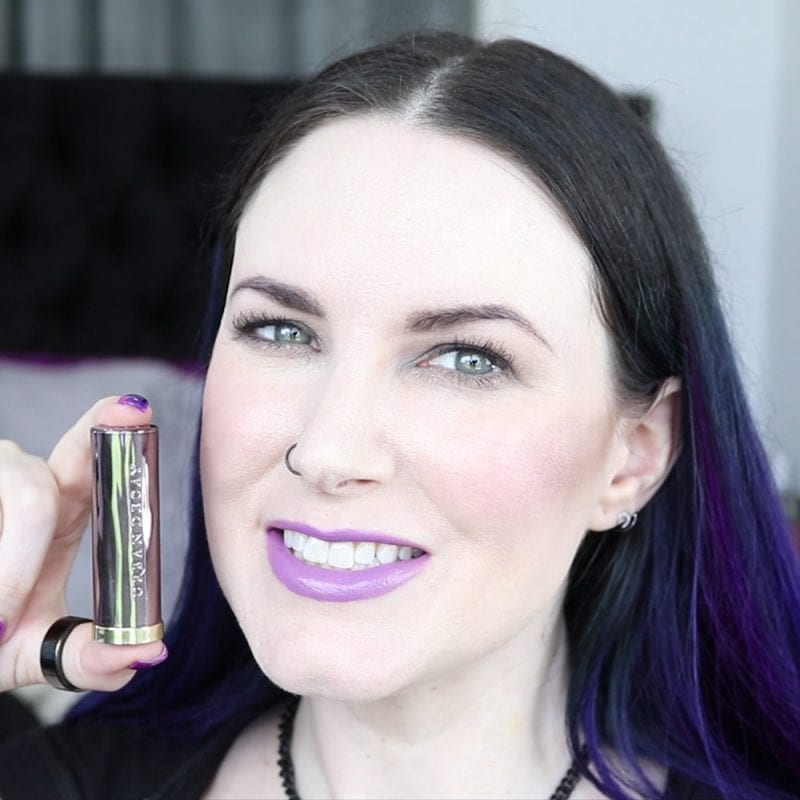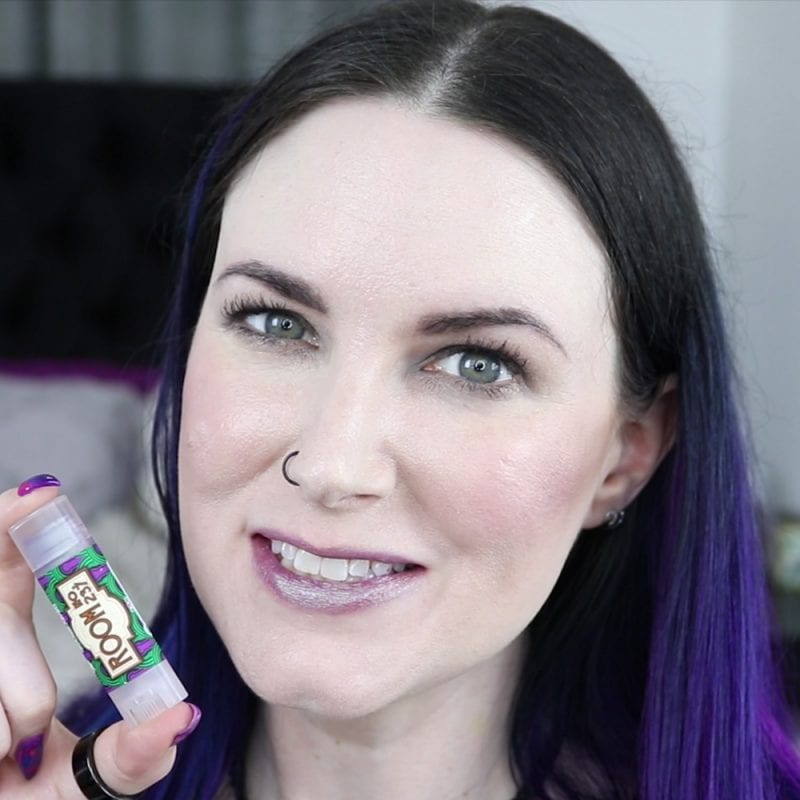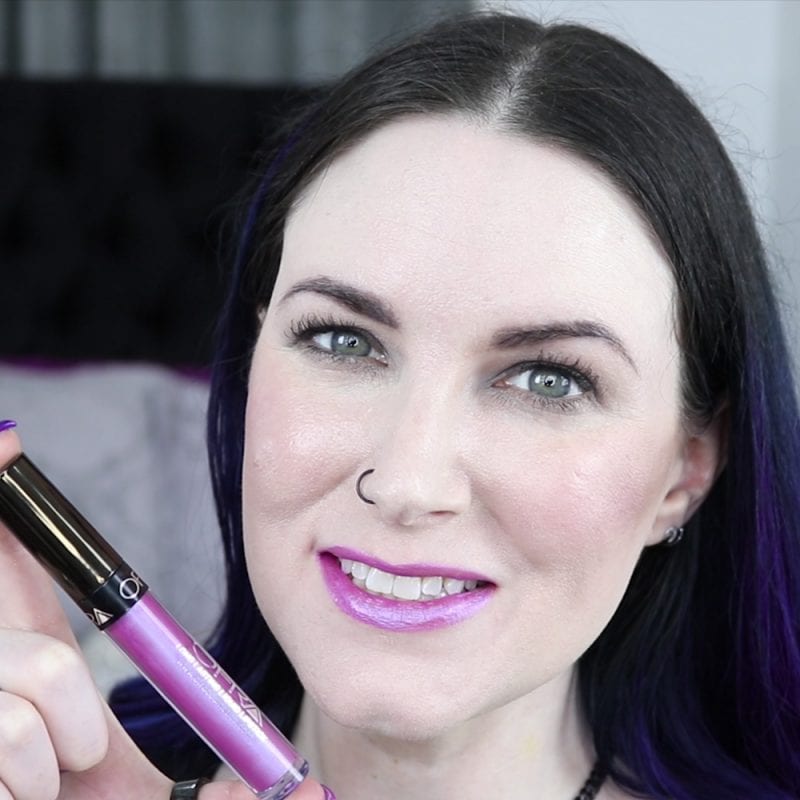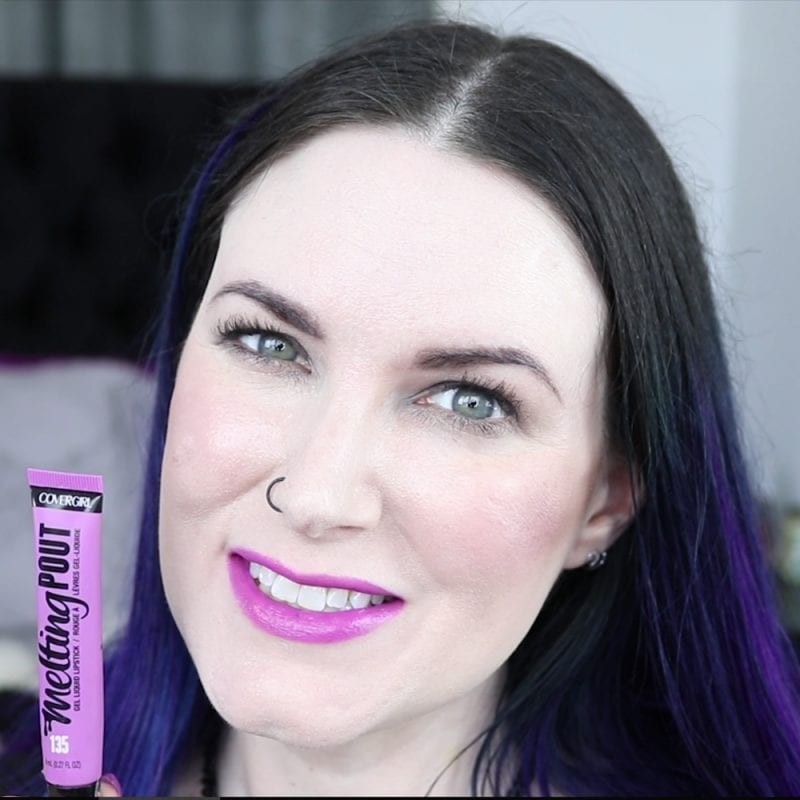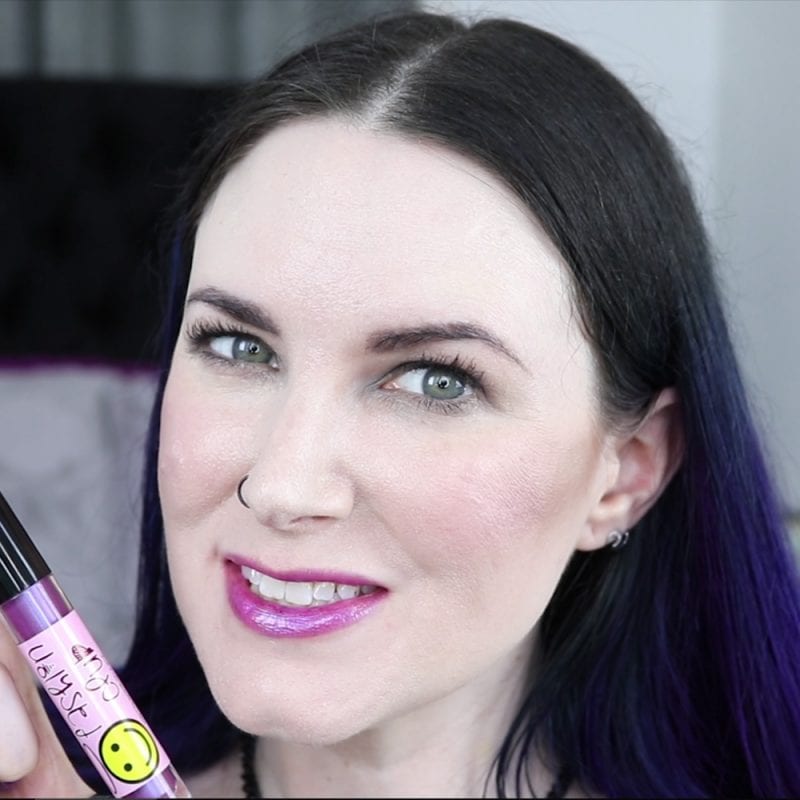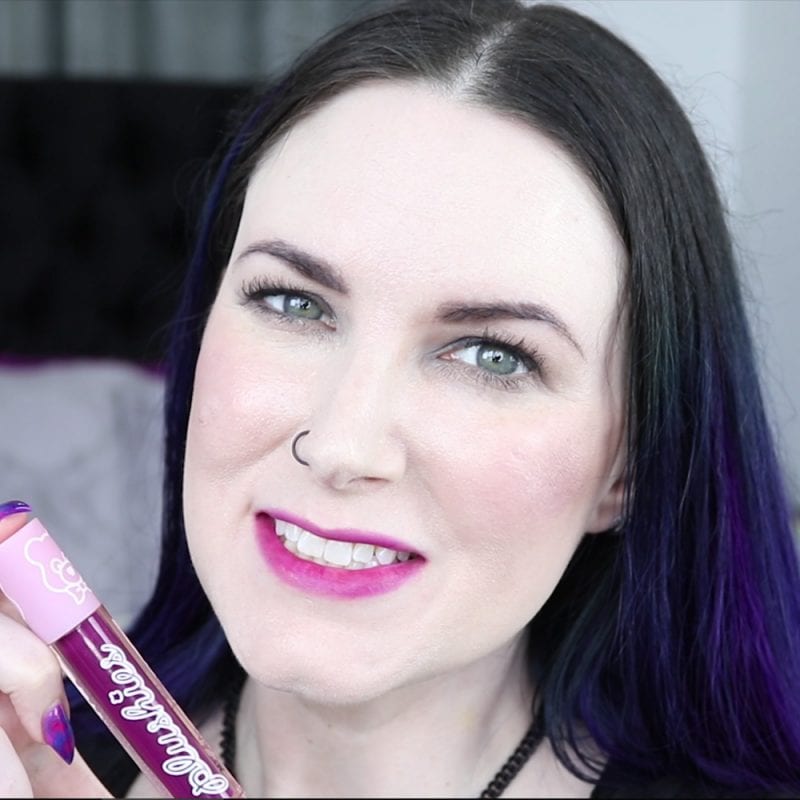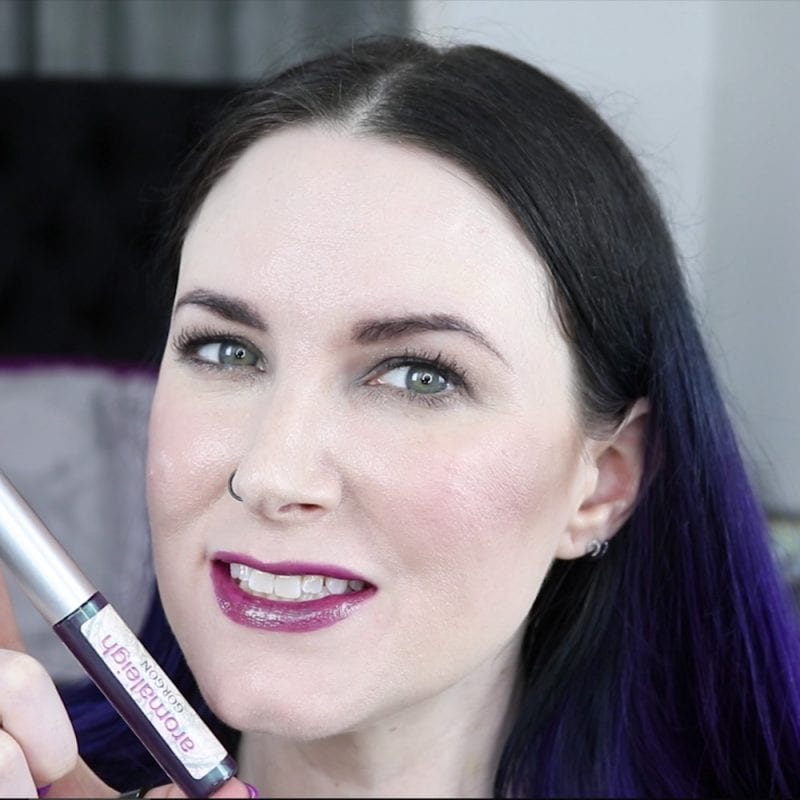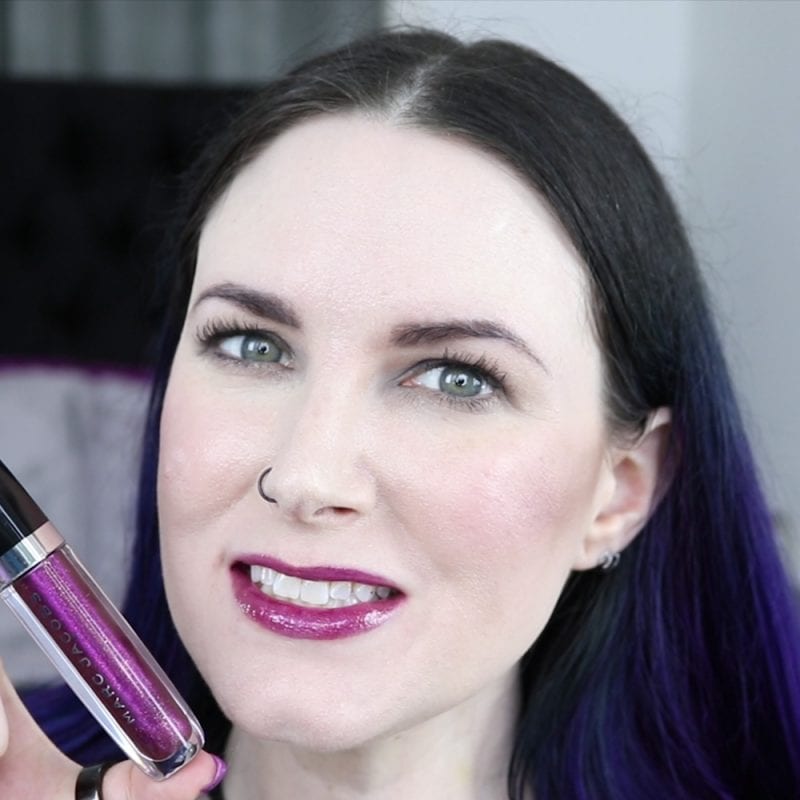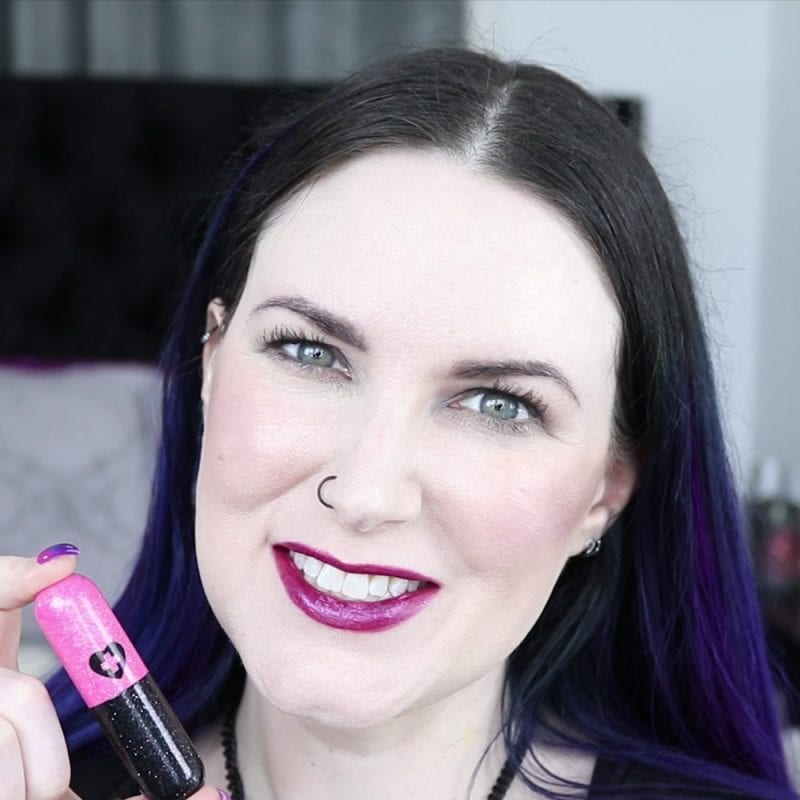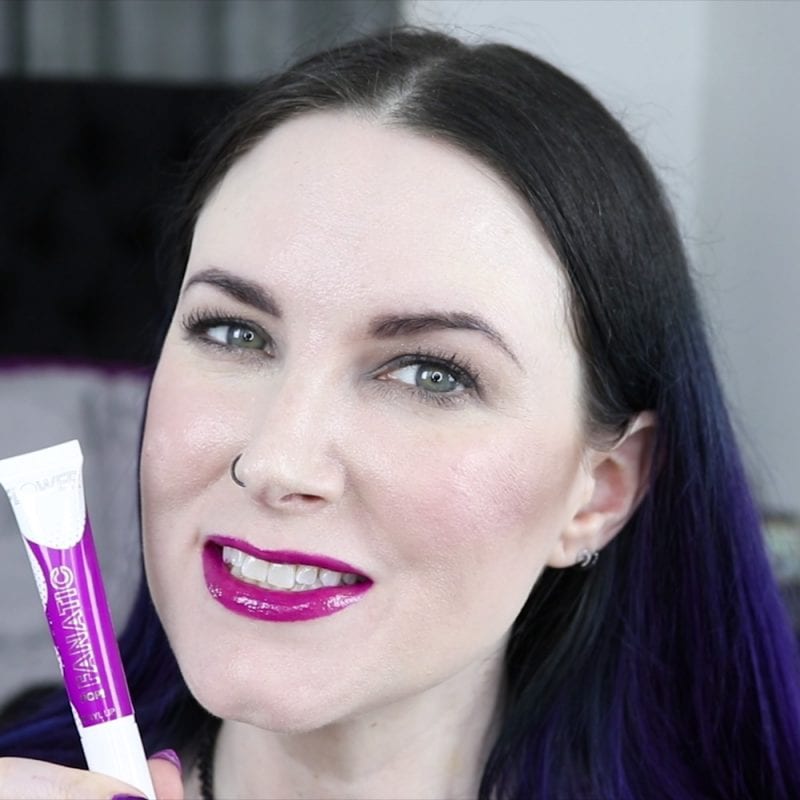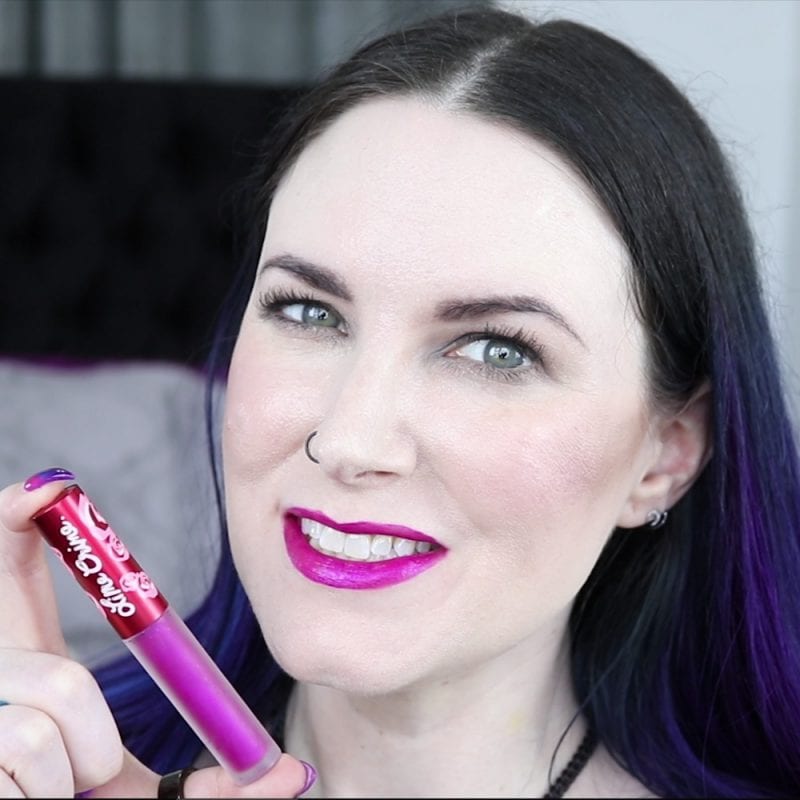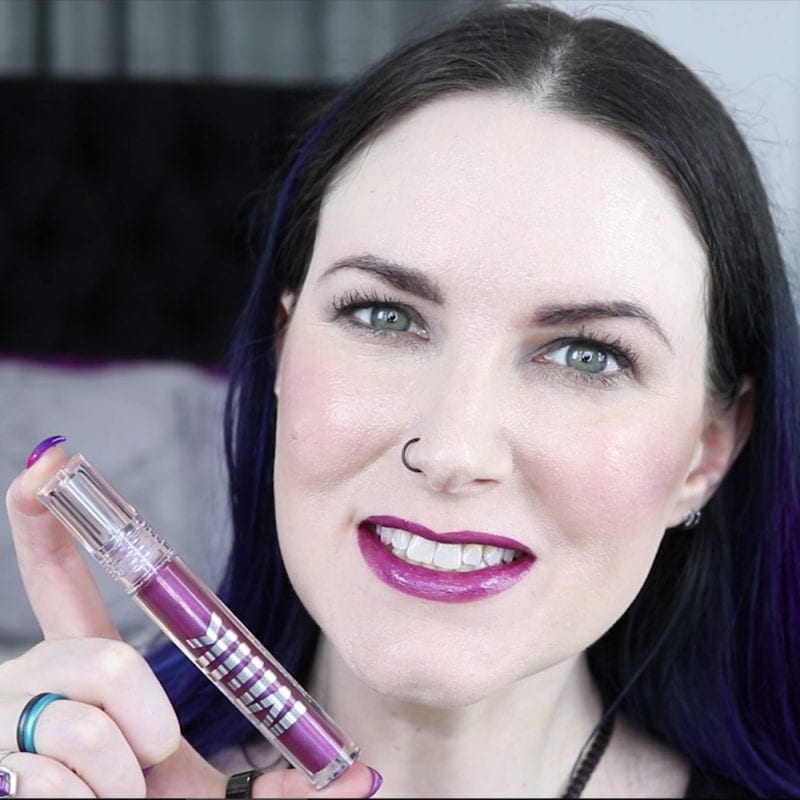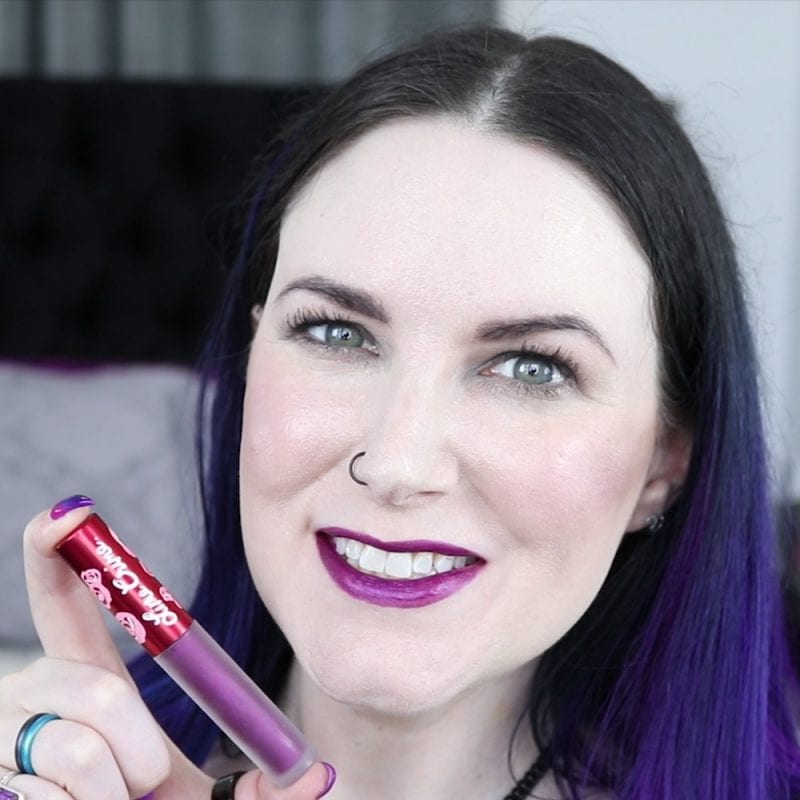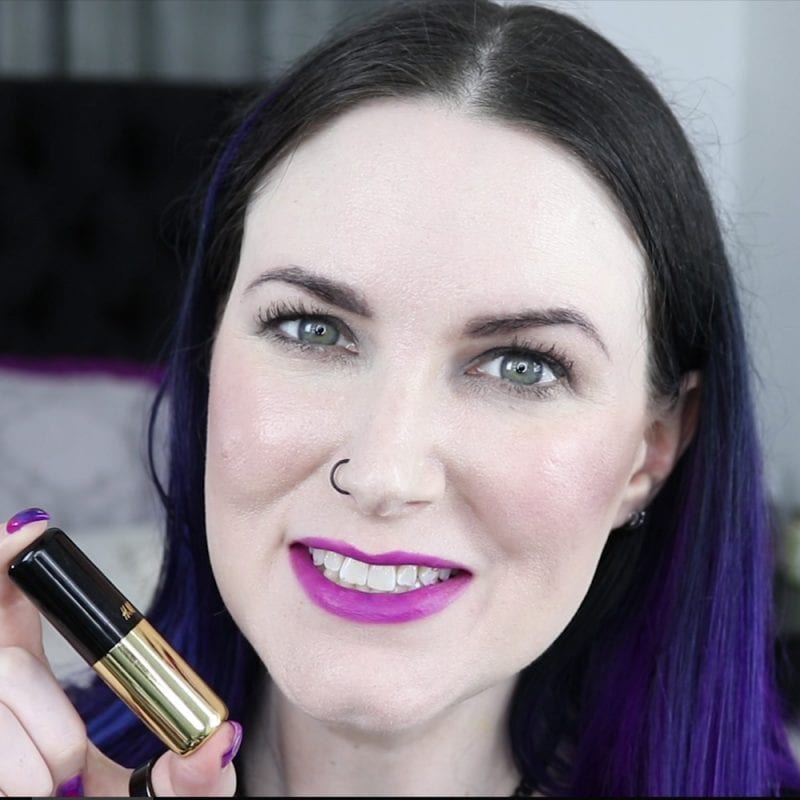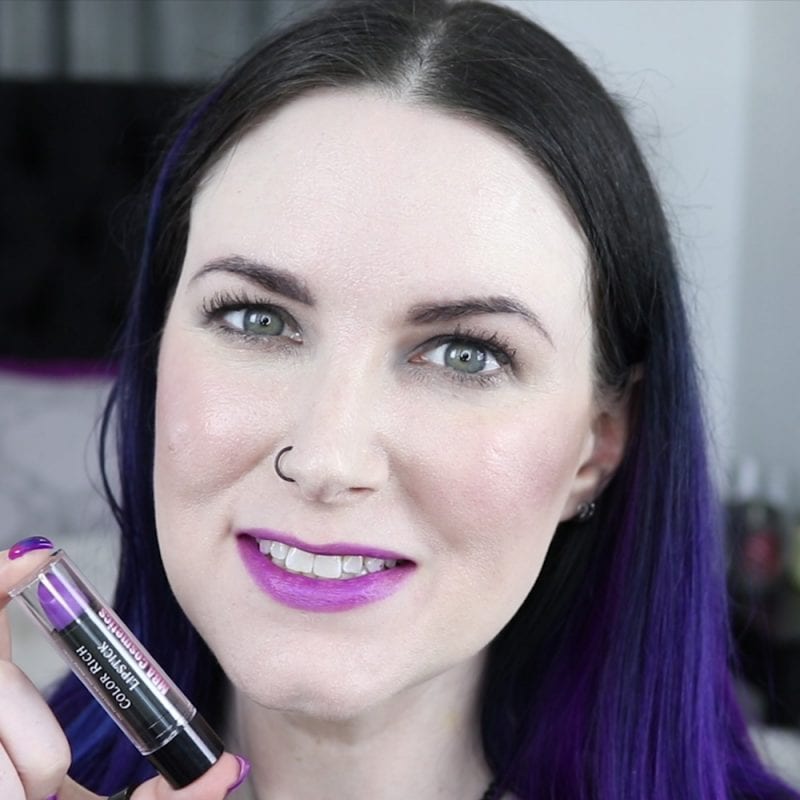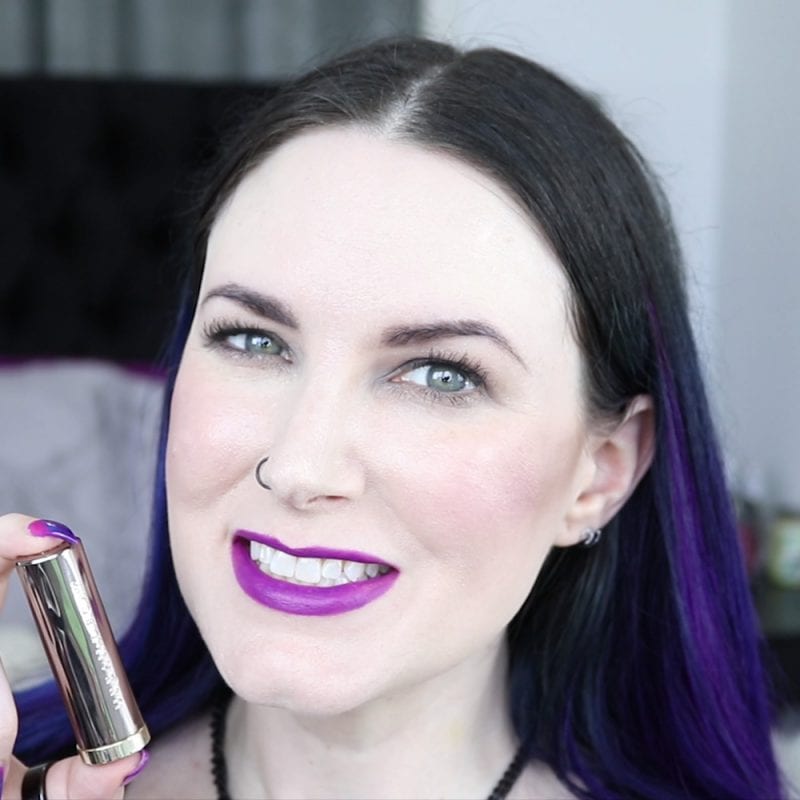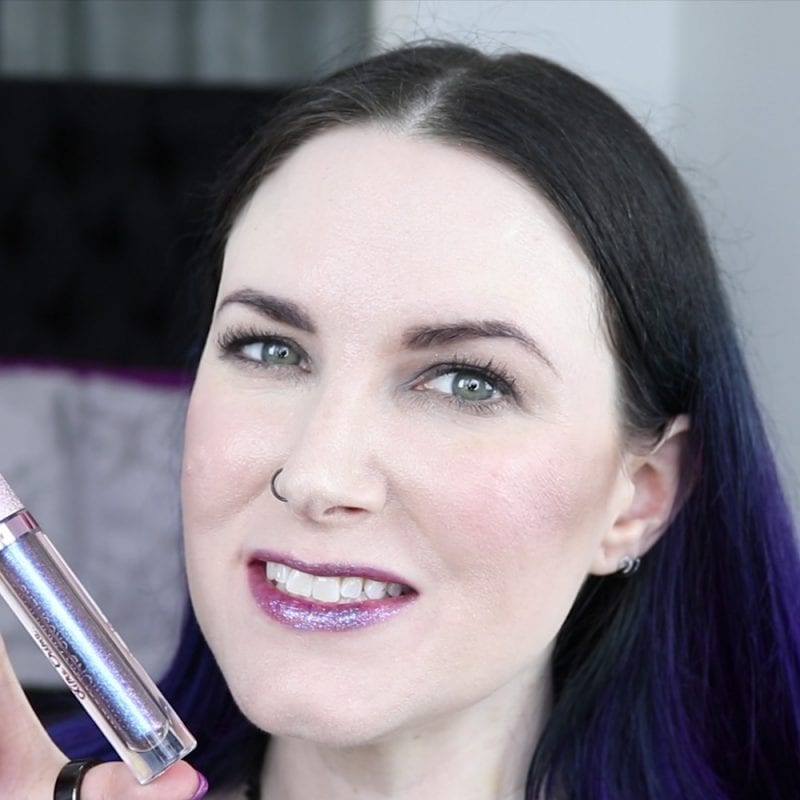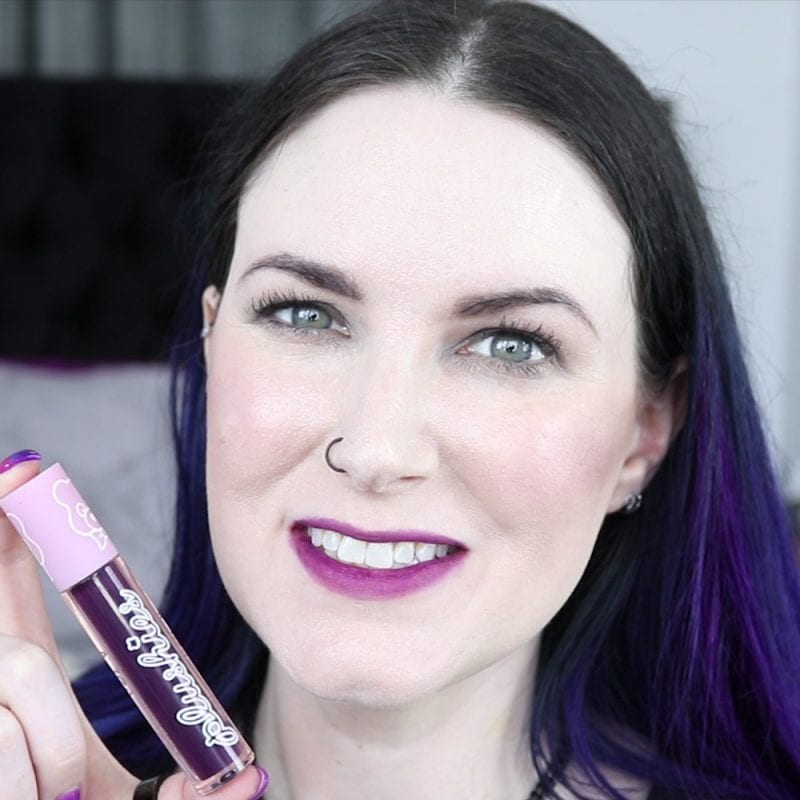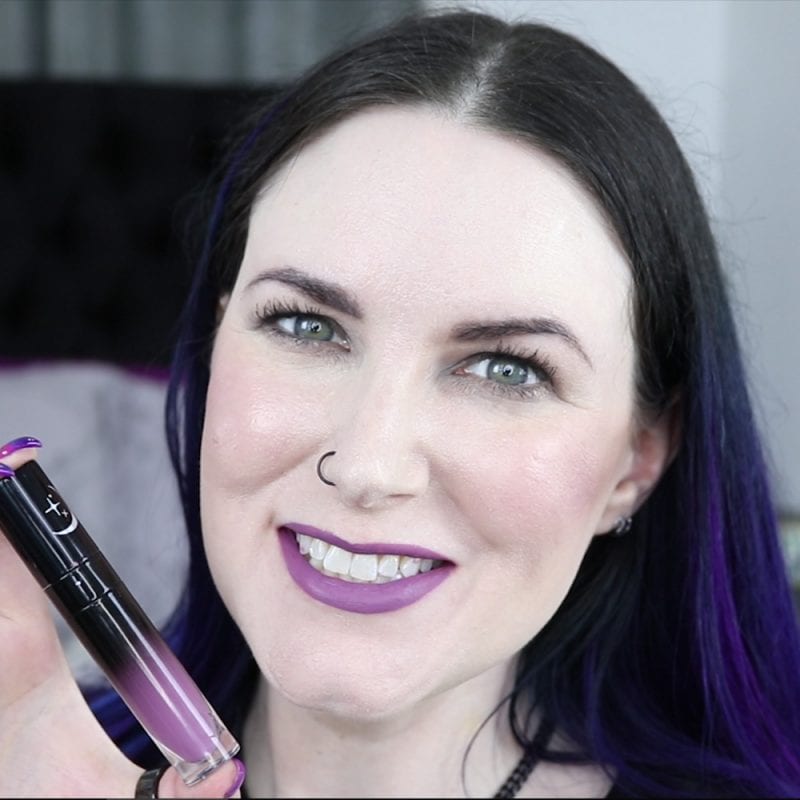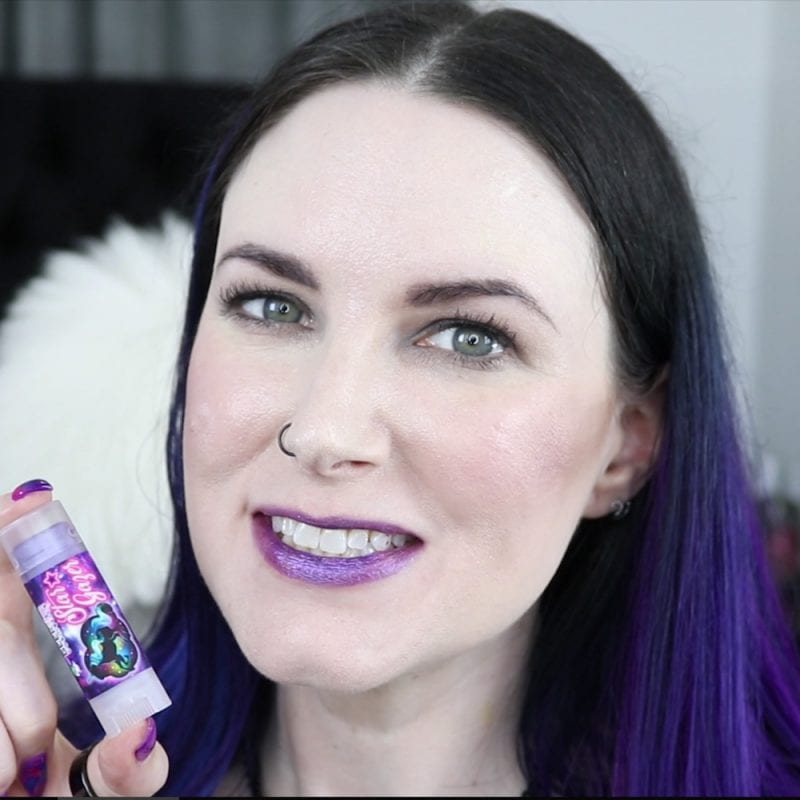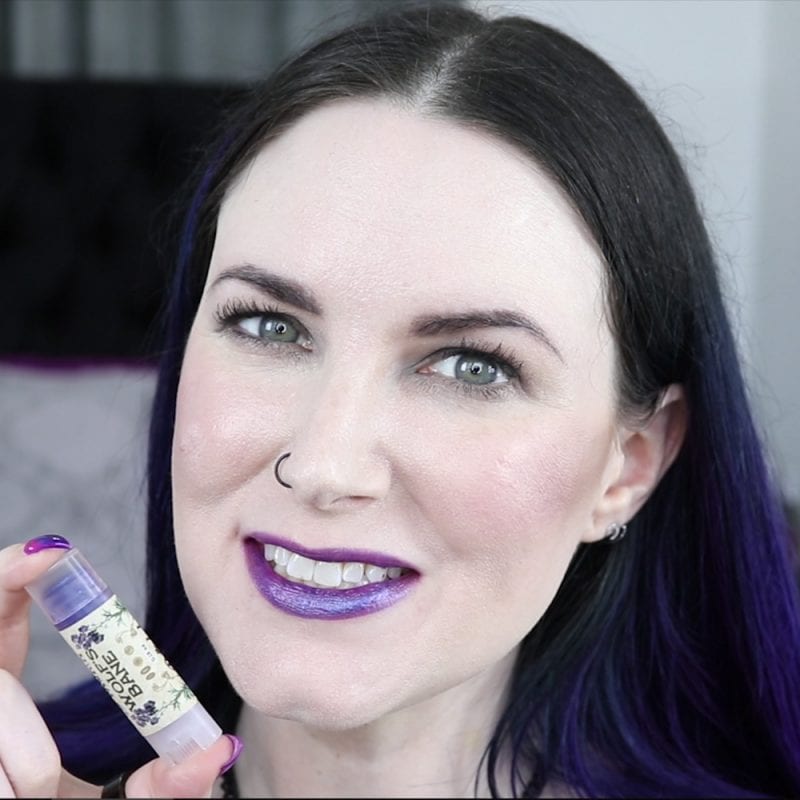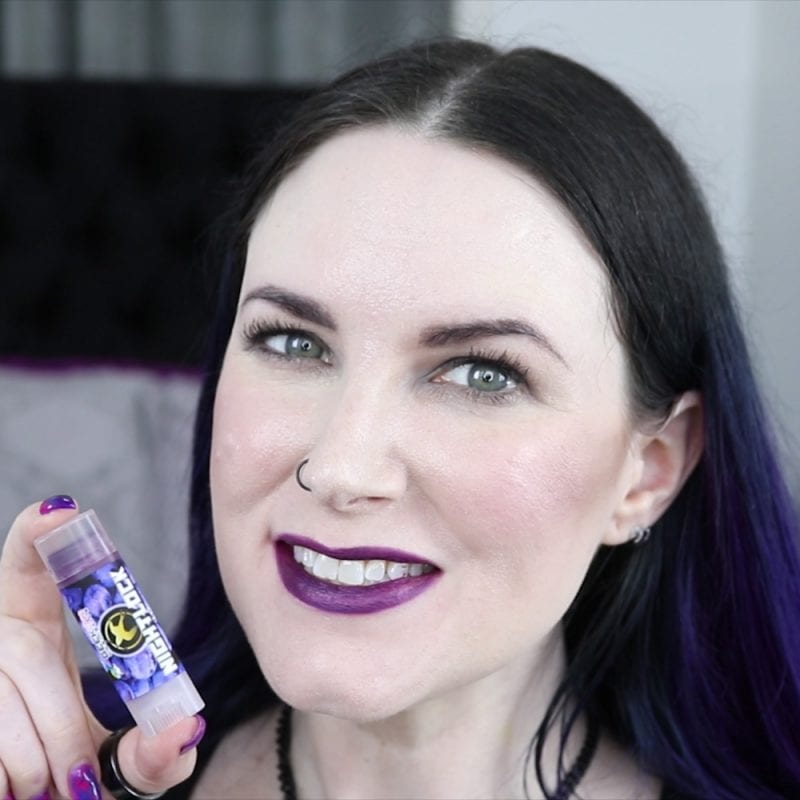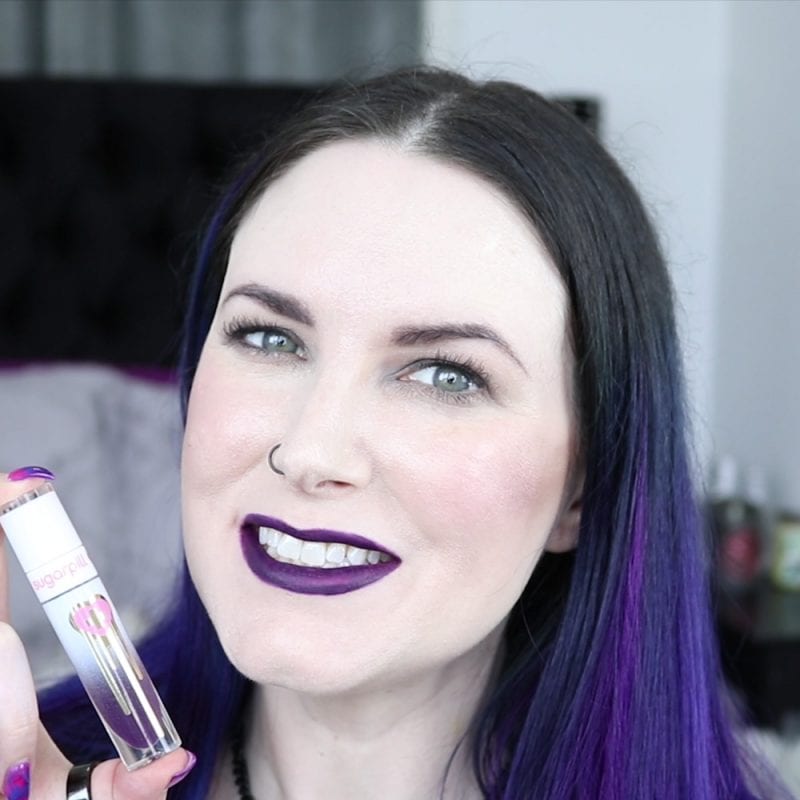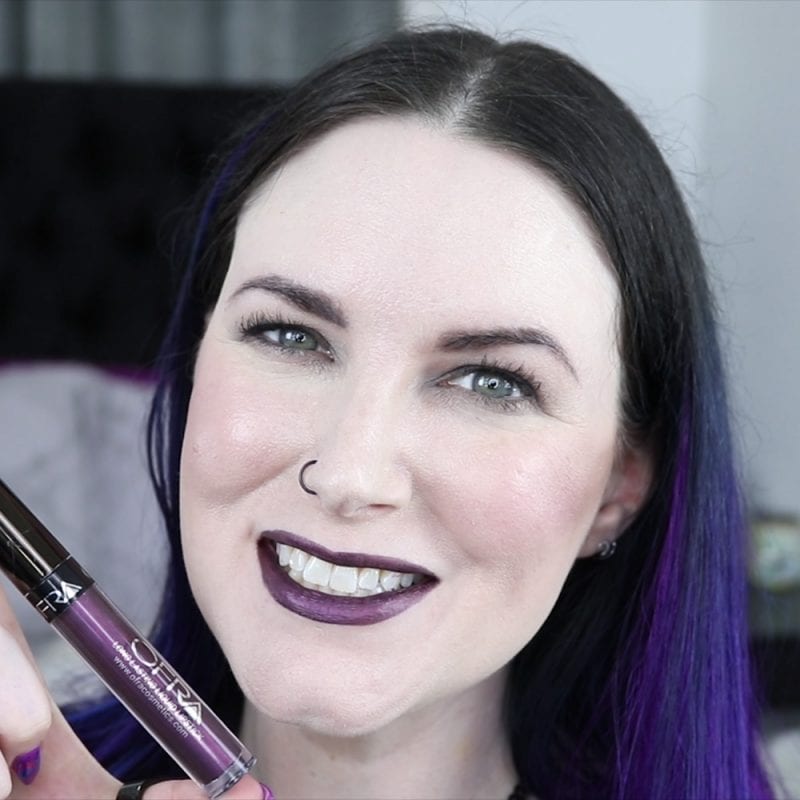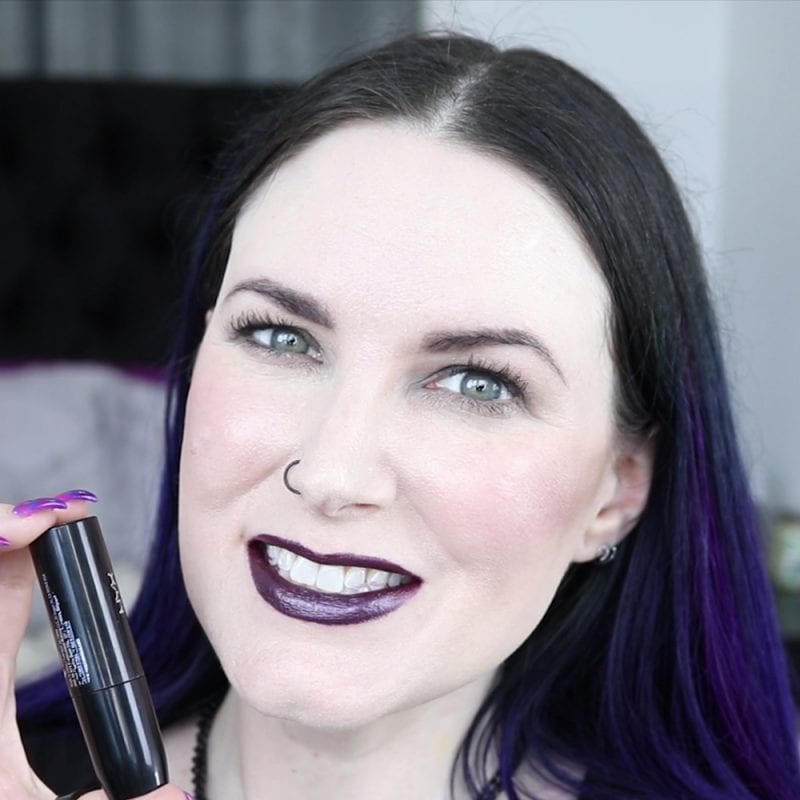 Are purples not your thing? Check out my favorite red lipsticks and favorite nude lipsticks instead!
I hope you enjoyed seeing my pretty purple lipsticks swatches. What shades of purple am I missing? Are there any purples I need to try?