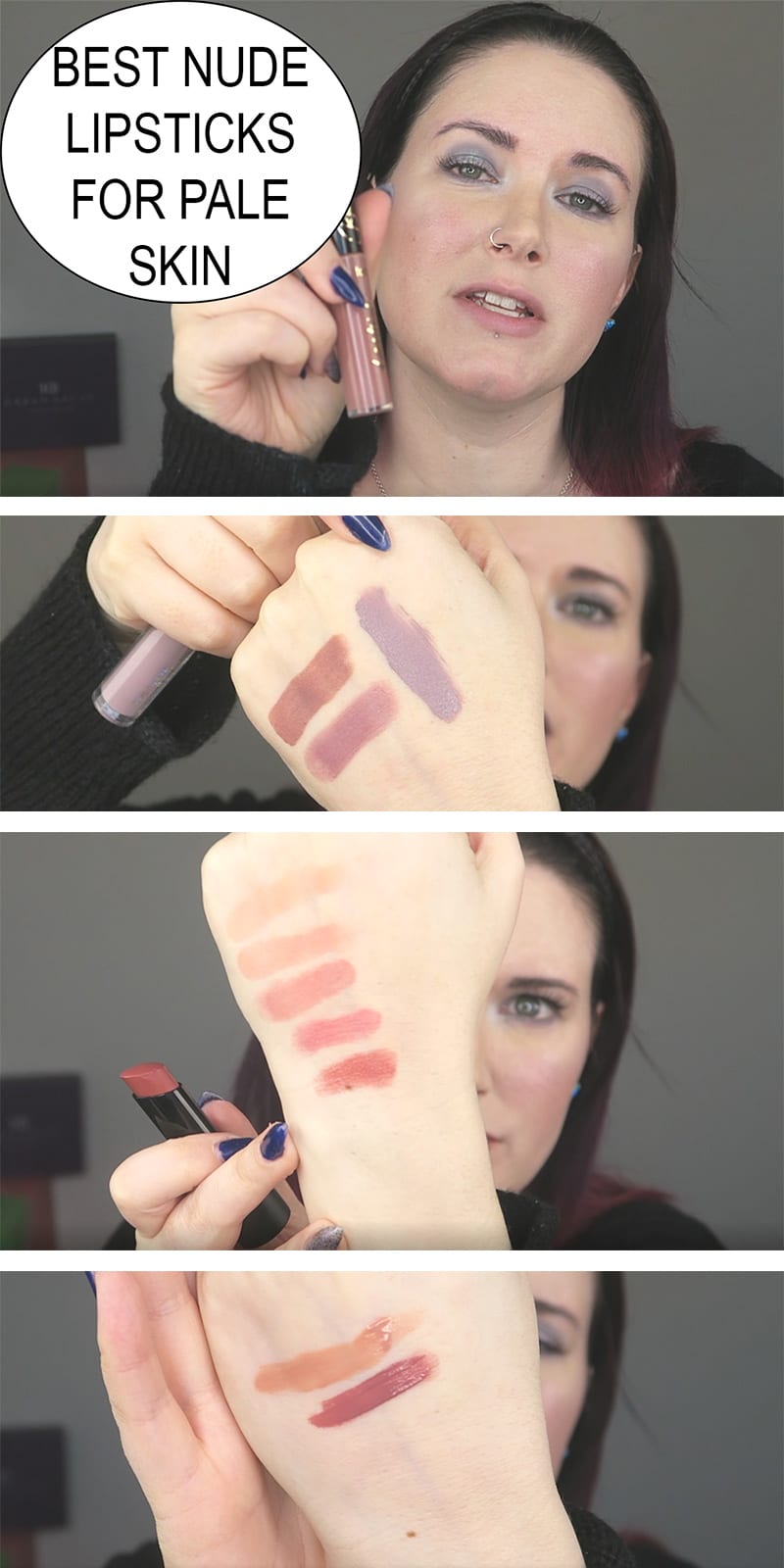 Today I'm sharing my highly requested best nude lipsticks for pale skin. I swatched 30 shades for you, back to back. These are my favorites from my collection that I think are flattering for pale skin. All products are, of course, cruelty free. I believe all lip colors are vegan except for Urban Decay, NARS, Jouer and Bdellium.
Best Nude Lipsticks for Pale Skin
PR + purchased by me.
If you like the living dead girl look like I do, you're going to love some of these like Kim Chi, Bruja, Thistle, Marshmallow & Trailblazer. If you have pale skin, fair skin, porcelain skin, or light skin you should find a few nudes in this mix to love. If you don't have pale skin, I think you're still going to fall in love with a few of these shades!
I've got all price points from drugstore & indie to department store and high end luxury. I've also got liquid lipsticks, lip pencils & traditional lipsticks too.
Although I did swatch all 30 of these on my lips, I also included swatches on the back of my hand. In this case, I did not use a lip pencil to line my lips, which is normally how I wear lipstick. With this in mind, these are not 100% perfect swatches. I specifically recommend using a lip pencil to outline your lips if you don't want to line and fill in. Lip pencils really do prolong the life of your lipstick.
Nude Lip Pencil Recommendations
If you find this video helpful please share it!
Nude Lipsticks Shown in Video
Pale Girl's Guide to Beauty Series