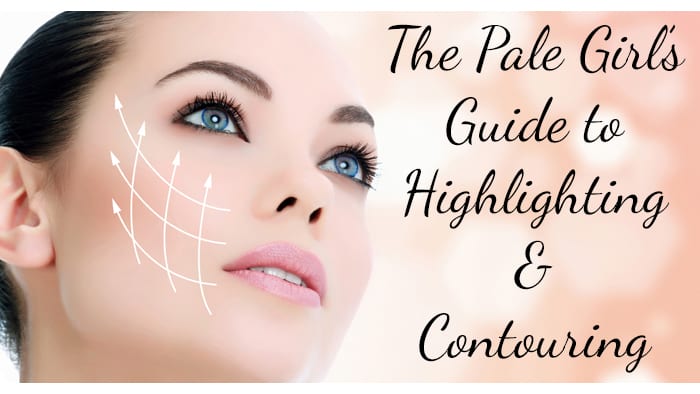 Happy Beauty Top Tens Tuesday! Today I bring you the pale girl's guide to highlighting and contouring. Real Talk Time – unless you're a makeup artist, I'm not sold on everyone needing a contour palette. I'm just not. But, I bought a ton of palettes to share with you for this post, as well as my top ten highlighting and contouring picks for what to reach for if you're pale like me. When you're pale, you usually want neutral to cool-toned contouring options, nothing too warm or orange. I cover 22 different products in my video!
NARS Olympia and Ofra press samples. It Cosmetics gift from a friend. All other products purchased by me.
Don't miss out on the 4th of July Independence Day Sales!
The Pale Girl's Guide to Highlighting and Contouring

If you like this video please give it a thumbs up, comment and share!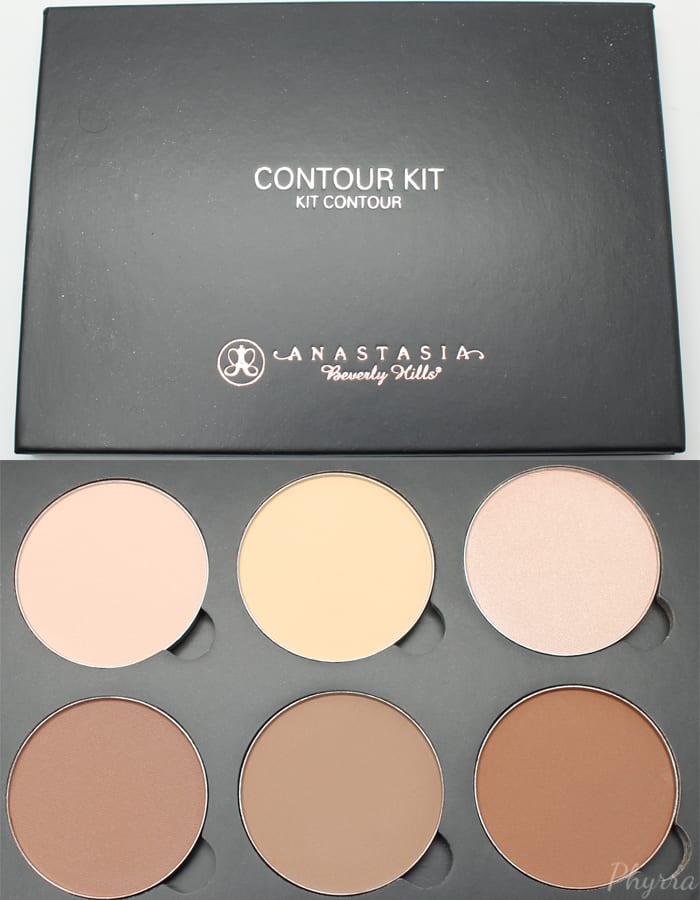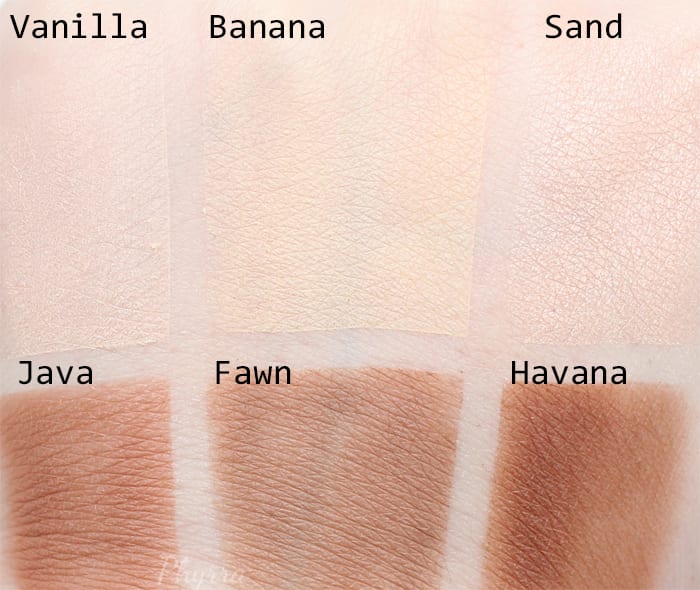 Anastasia Beverly Hills Contour Kit in Light to Medium – $40  .66 oz product (.11 each)
The colors in this kit are Vanilla, Banana, Sand, Java, Fawn, & Havana
If you have pale skin, I would recommend skipping this. It's better for light to medium skintones. If you still want Anastasia products, I recommend checking out her single refill pans on her website. Fawn might possibly work on pale skin.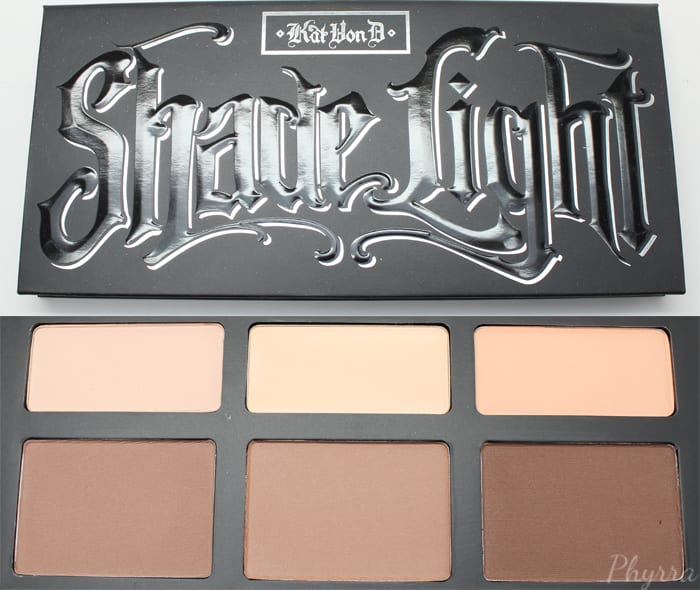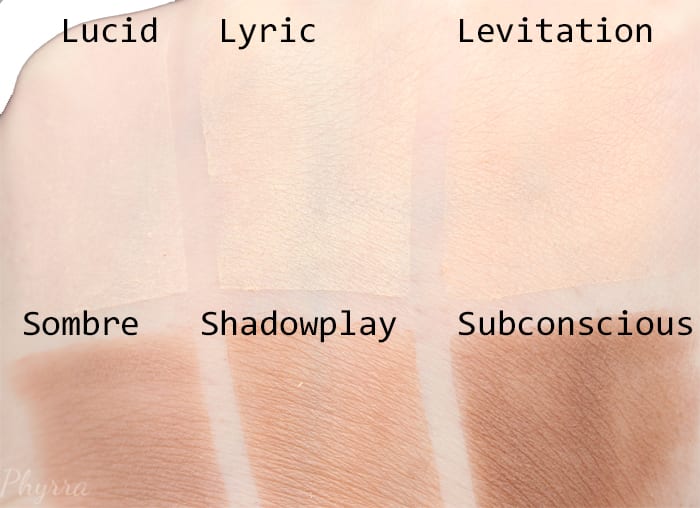 Kat Von D Shade & Light Contour Kit – $46 – .72 oz product (.08 highlighters, .16 contours)
The colors in this kit are Lucid (pinkish nude), Lyric (yellow beige), Levitation (soft peach), Sombre (true taupe), Shadowplay (soft brown), & Subconscious (deep brown). If you have pale skin like me, you might like this better than the Anastasia palette. Sombre and Shadowplay can work on pale skin.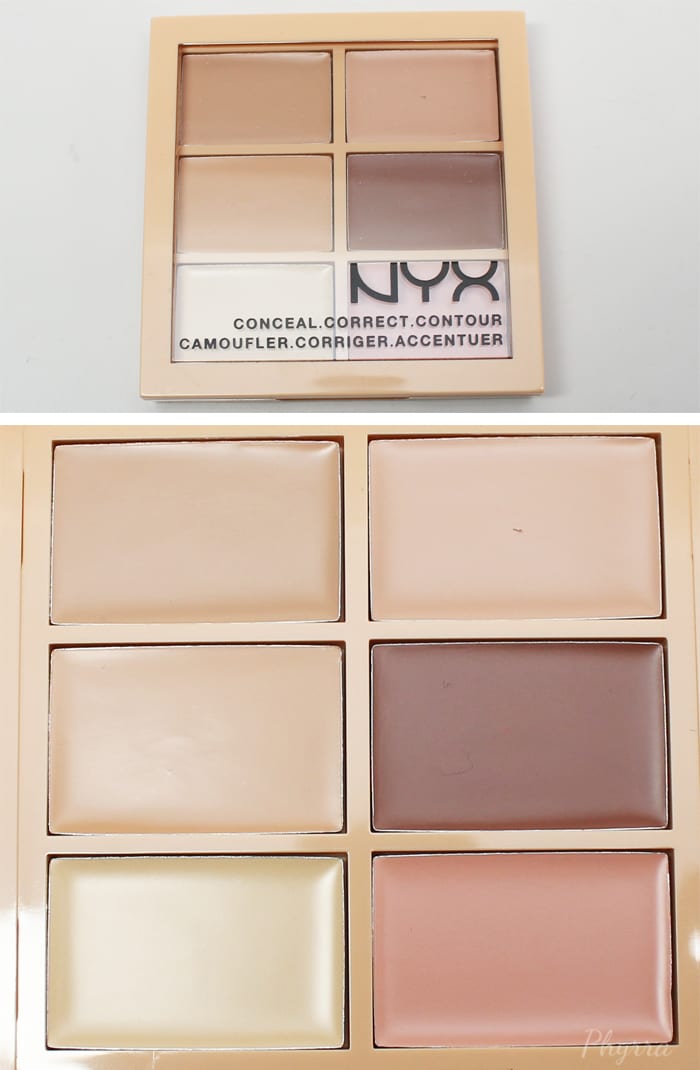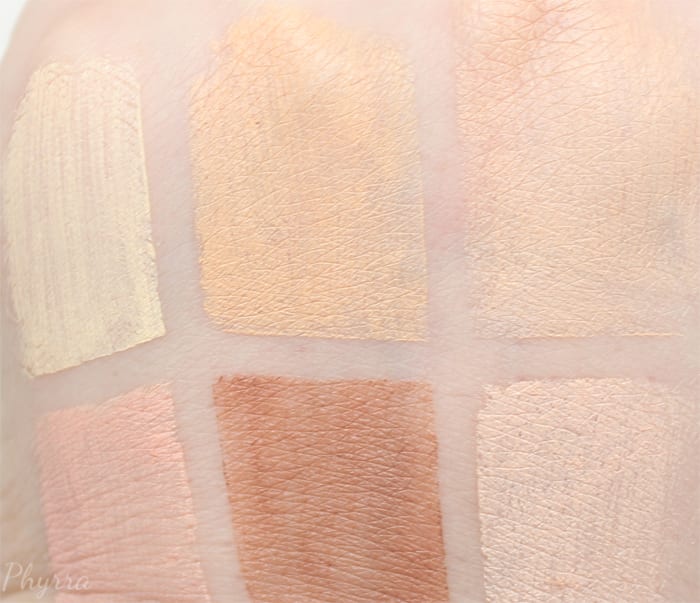 Nyx 3C Conceal Correct Contour Cream Palette Light– $11.99 – .30 oz
This is an affordable cream palette with a nice mix of shades. It's too dark / warm for pale skin to contour but you might like mixing the colors for corrective concealing.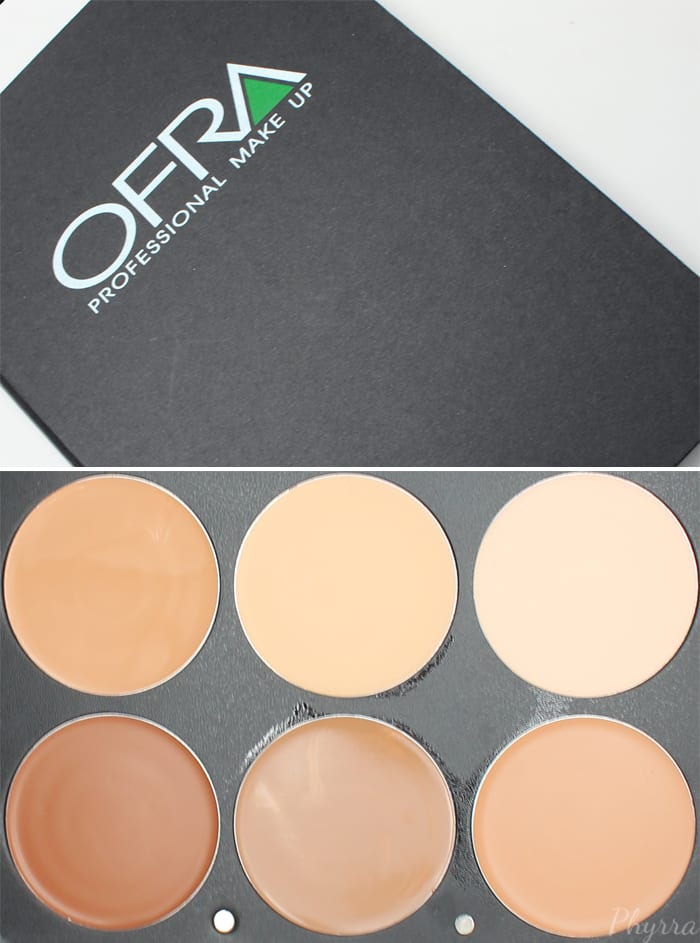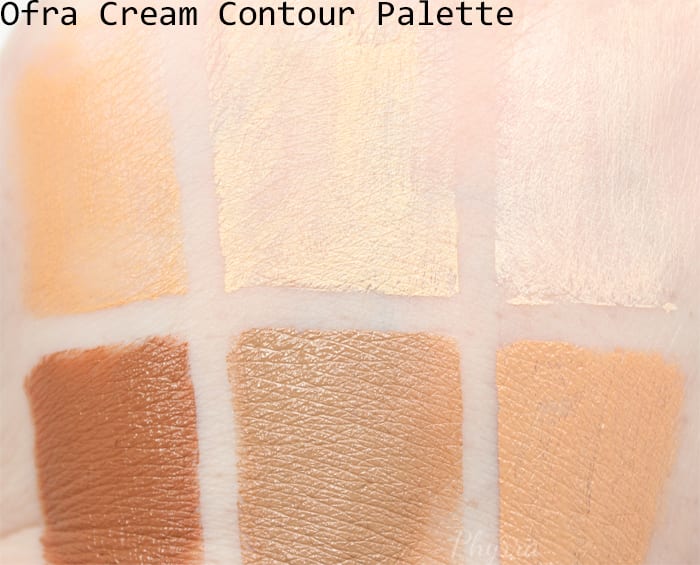 Ofra Cream Contour Palette – $79.00 60 grams (roughly 2.11 oz)(vegan)
This is a huge cream palette that would be great for light to medium skintones. (save 30% off at Ofra with code PHYRRA30)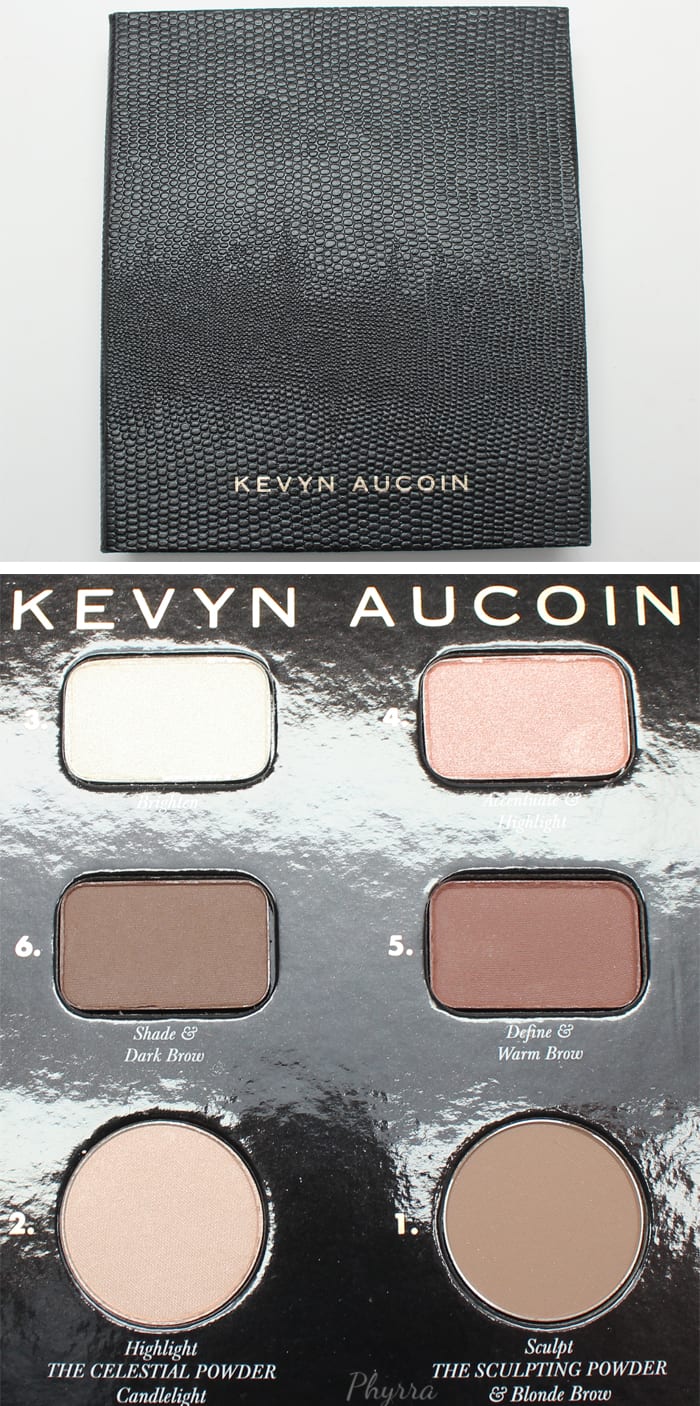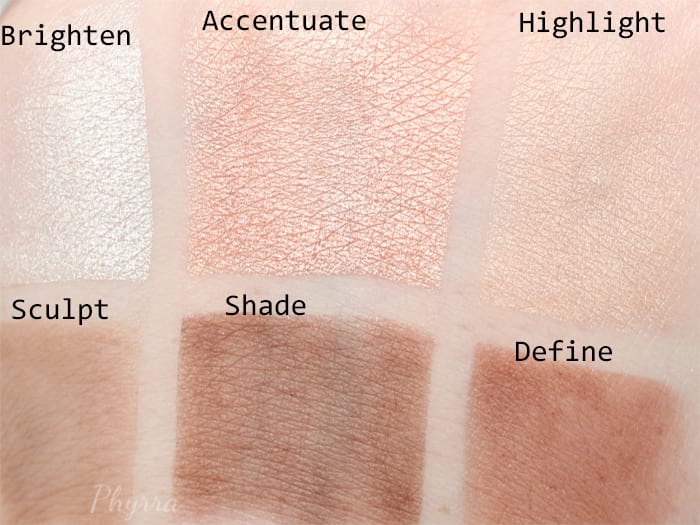 Kevyn Aucoin The Contour Book The Art of Sculpting + Defining – $59 – .36 oz
While this is on the pricey side, it's a book that works for pale skin. They also have the Sculpt Powder in Light available individually.
Nyx Taupe is an affordable drugstore contour product to check out. See it here in my 9 Contouring Products for Pale Skin.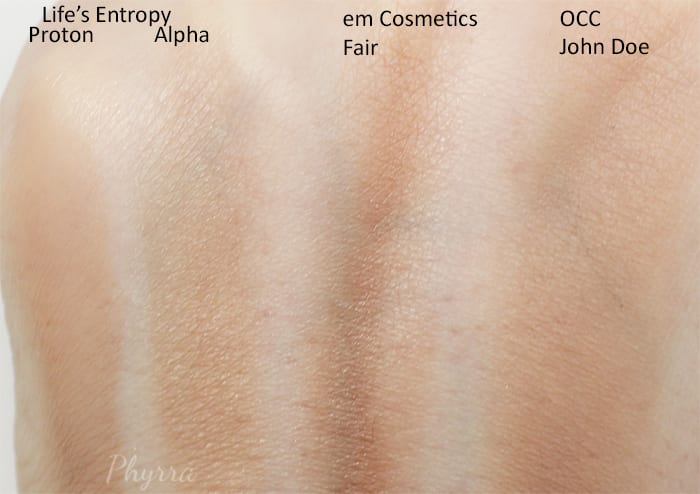 Life's Entropy Particle Contour Sticks – $8 / $5 (vegan)
Shown above are the shades Proton and Alpha. These are a cream product and they work very well on pale skin. They need to be set with powder.
em Cosmetics Chiaroscuro Stick in Fair – $24
While I'm not fond of the highlighter shade, I love the contour shade. It does need to be set with powder.
Obsessive Compulsive Cosmetics Crème Colour Concentrate in John Doe – $23 (.3 oz) (vegan)
This is another great cream product and I love that it's huge. Seriously, OCC is such a great value for the price. It does require that you set it with powder.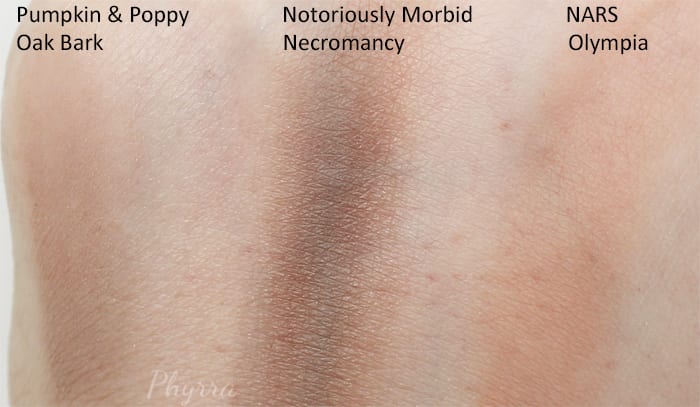 Pumpkin & Poppy Oak Bark Contour Powder – $8.75 20 gram jar (vegan)
This was my first indie contour powder. This is a semi-sheer taupe that is cool and easy to blend.
Notoriously Morbid Necromancy Powder – $8.50 for 20 gram jar (vegan)
I just recently bought this and I love it. It's a cool-toned taupe that's perfect for pale skin. It's SUPER pigmented, so just a little goes a long way.
NARS Olympia Contour Palette – $42 .29 oz.
NARS calls this a rose shade, but it's really more of a peachy brown. See my review. (NARS is no longer cruelty free. I will be using up what I own but not repurchasing.)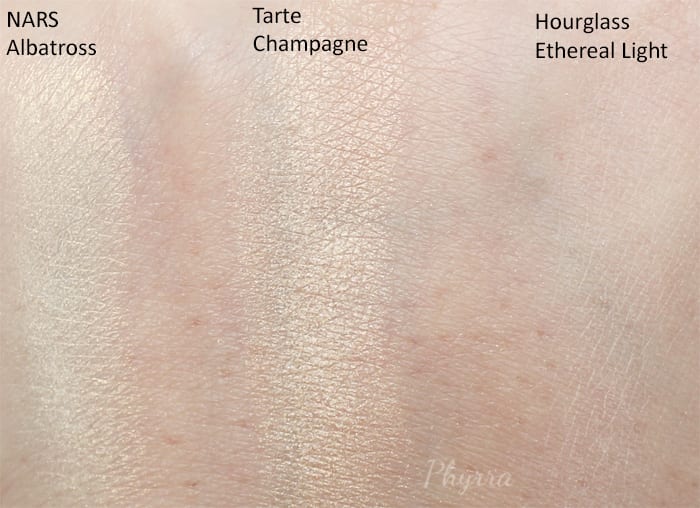 NARS Albatross – $30 .16 oz
This is a classic, coveted highlighter shade that a lot of my friends adore. It's a white golden highlighter. (NARS is no longer cruelty free)
Tarte Champagne
This is no longer sold individually, but it's in almost every single palette that tarte puts out. It's a golden highlighter with peachy tones.
Hourglass Ambient Lighting Powder in Ethereal Light – $45 .35 oz
This is pretty, but it's way too subtle for my taste. It's a cool opalescent white highlighter.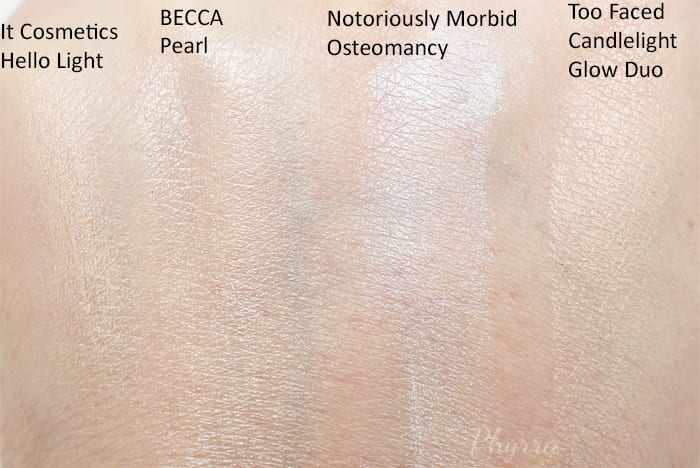 It Cosmetics Hello Light Creme Illuminator – $24 .23 oz
Very pretty, but it is too close to my pale skin to work as a highlighter.
BECCA Shimmering Skin Perfector Pearl – $41 1.7 oz
A gorgeous white highlighter, but too subtle for my taste. Again, it's too close to my skintone.
Notoriously Morbid Osteomancy – $8.50 20 gram jar (vegan)
An ethereal white highlighter with hints of silver and blue. This is PERFECTION on my skin! I love it! Osteomancy is the perfect highlighter for pale skin.
Too Faced Candlelight Glow Duo – $30 .35 oz
This is an ethereal white gold pink that somehow brightens, illuminates and warms the complexion. I love it and it's been my all time favorite highlighter for years.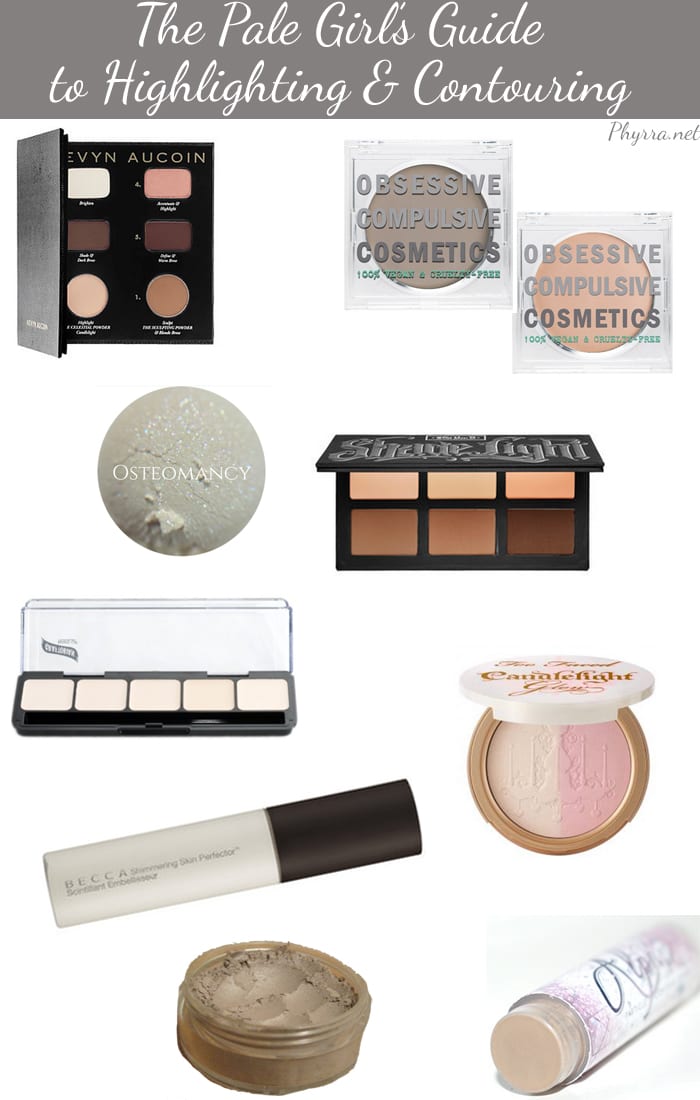 And now that I've inundated you with products, let me share my top 10 picks.
My Top Ten Picks
1. Kevyn Aucoin The Contour Book The Art of Sculpting + Defining
2. Kat Von D Shade & Light Contour Kit
3. Obsessive Compulsive Cosmetics Crème Colour Concentrate in John Doe
4. Life's Entropy Particle Contour Sticks
5. Graftobian Ultra Lights Palette – for a skintone shade cream highlighter. See my review.
6. Obsessive Compulsive Cosmetics Skin Conceal – for a skintone shade. See my review.
7. BECCA Shimmering Skin Perfector Pearl (subtle)
8. Pumpkin & Poppy Oak Bark Contour Powder
9. Notoriously Morbid Osteomancy
10. Too Faced Candlelight Glow Duo
Pale Girl's Guide to Beauty Series
Other Features You Will Enjoy