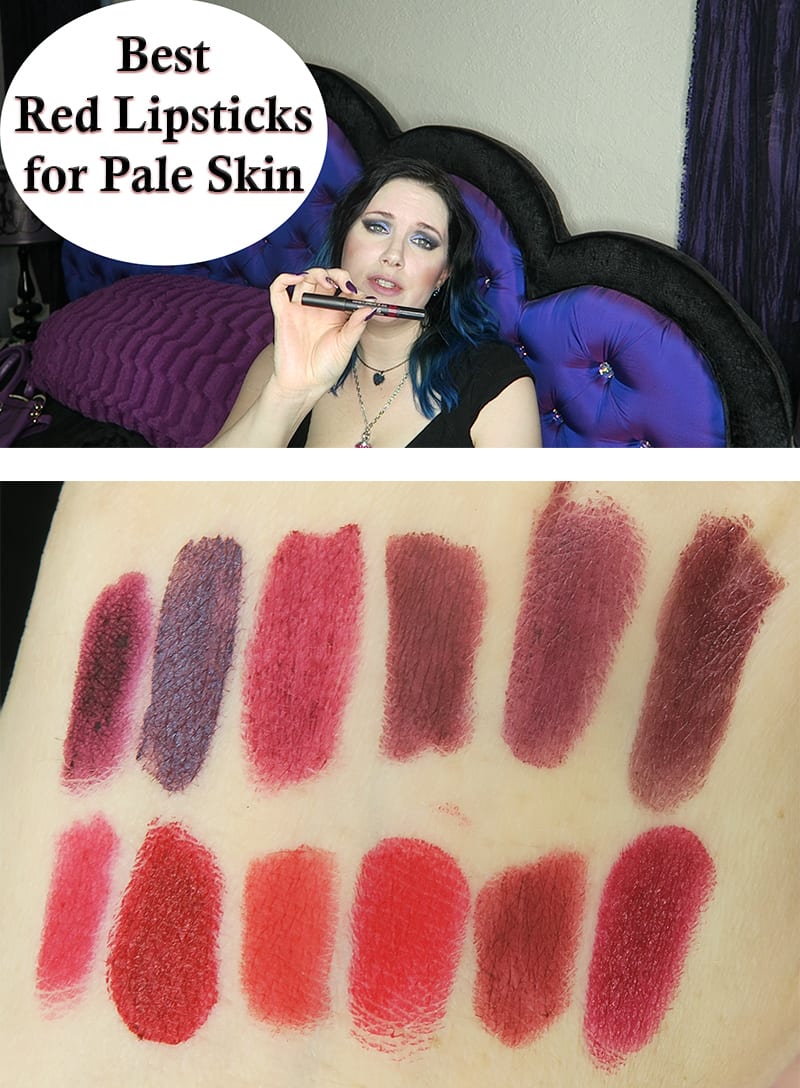 Today I'm bringing you the best red lipsticks for fair skin, another installment in my Pale Girl's Guide! This is a video that I made in collaboration with my friend Ivy, so make sure you watch her video too! She also did an amazing rose gold chrome nail video that you need to see. I've got bold reds, dark reds, burgundies, 90s inspired and subtle reds too. There's a red for everyone! I did lip swatches of all the shades that I feature.
The Best Red Lipsticks for Fair Skin
PR + purchased by me.

If you like this video please share it!
Products Mentioned in Video
If you don't know where to start with reds, I highly recommend Urban Decay 714 if you're warm toned or Urban Decay Bad Blood if you're cool toned.
Let me know your favorite red and skintone below!
The Pale Girl's Guide to Beauty Series