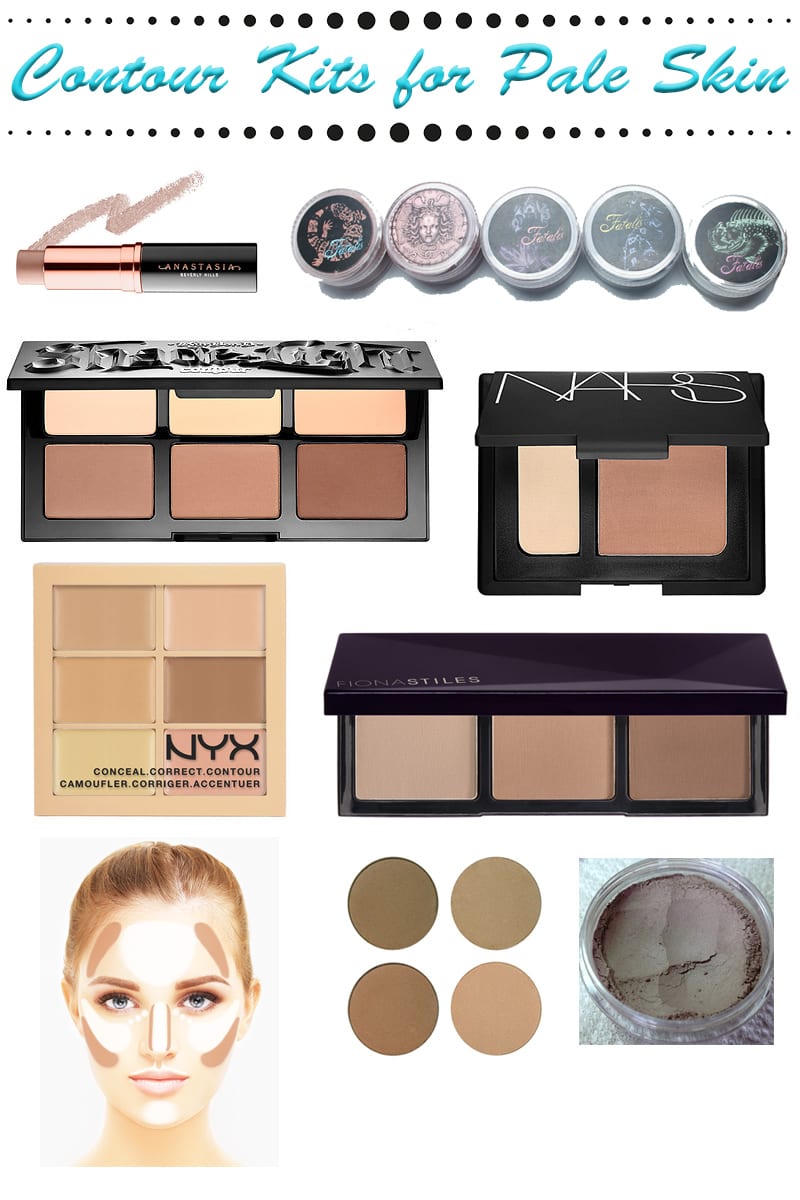 Contour Kits for Pale Skin
I will be the first person to tell you that I don't believe that everyone needs a contour kit. I'm often asked what are the best contour kits for pale skin. So I'm sharing my picks for the best contour kits, as well as my recommendations for individual products. For reference I'm between N0-N5 in Cover FX / MAC. I've got options for every budget from drugstore to department store, as well as my can't-live-without indie picks.
Makeup Geek & NARS PR samples. Everything else purchased by me.
I truly feel like your average person does not need a contour kit, because contour kits are geared more towards makeup artists and they're meant to cover a wide range of skintones. As a pale lady, that typically means that only 1 shade, maybe 2, in the palette will work for you. This is why I think that buying individual shades are a better idea.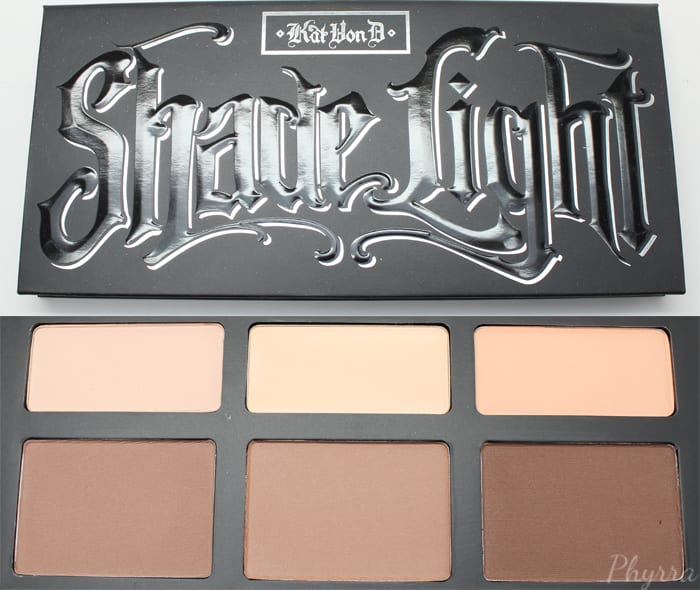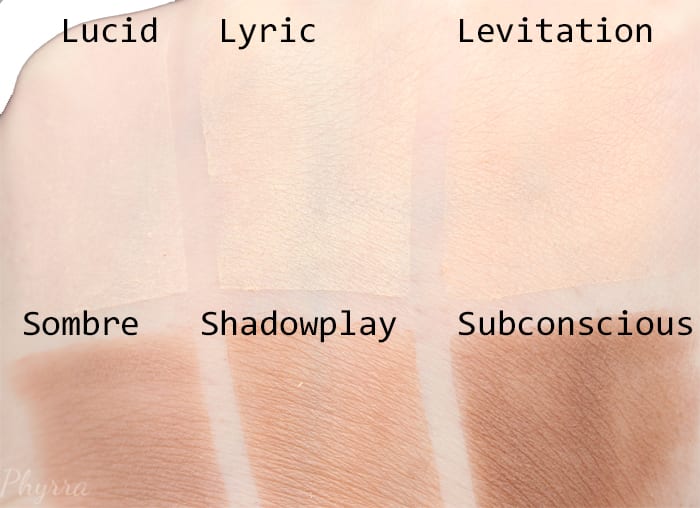 Kat Von D Shade + Light Contour Palette – $49
This palette is one of the best options if you want a full kit. Sombre and Shadowplay are shades that can work on pale skin if you have a light hand. Subconscious could be an eyeshadow if you can't wear it as a contour shade. Additionally, Kat Von D now offers refills of these, so you can buy individual shades! I find this palette to be more flattering on me than the Anastasia Beverly Hills Contour palette.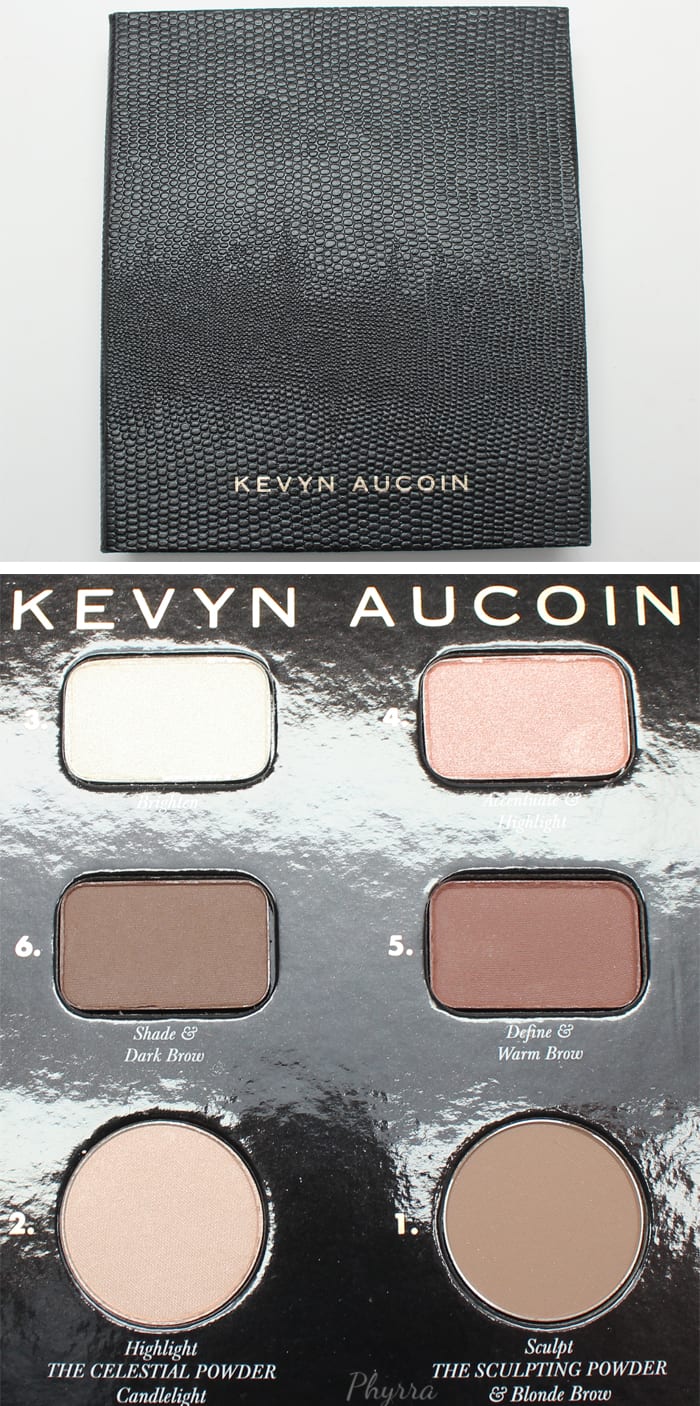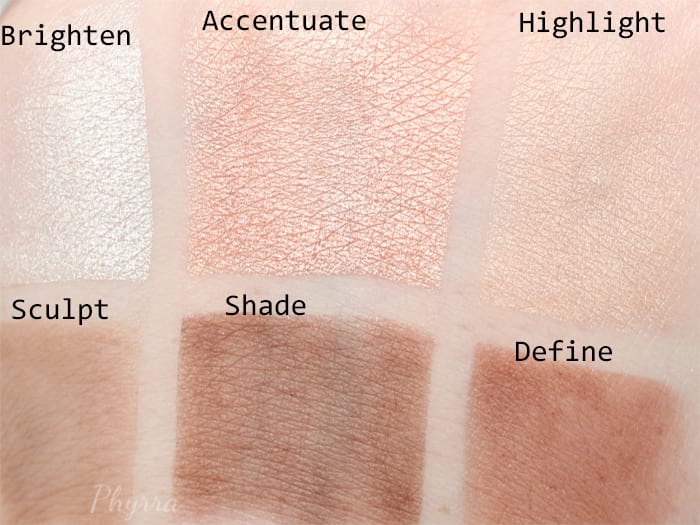 Kevyn Aucoin Art of Sculpting Book 1 – $60
This is actually a great palette for contouring, but I don't know that it's available anymore (there's an updated book 2). The Sculpt powder is available in Light for pale skin.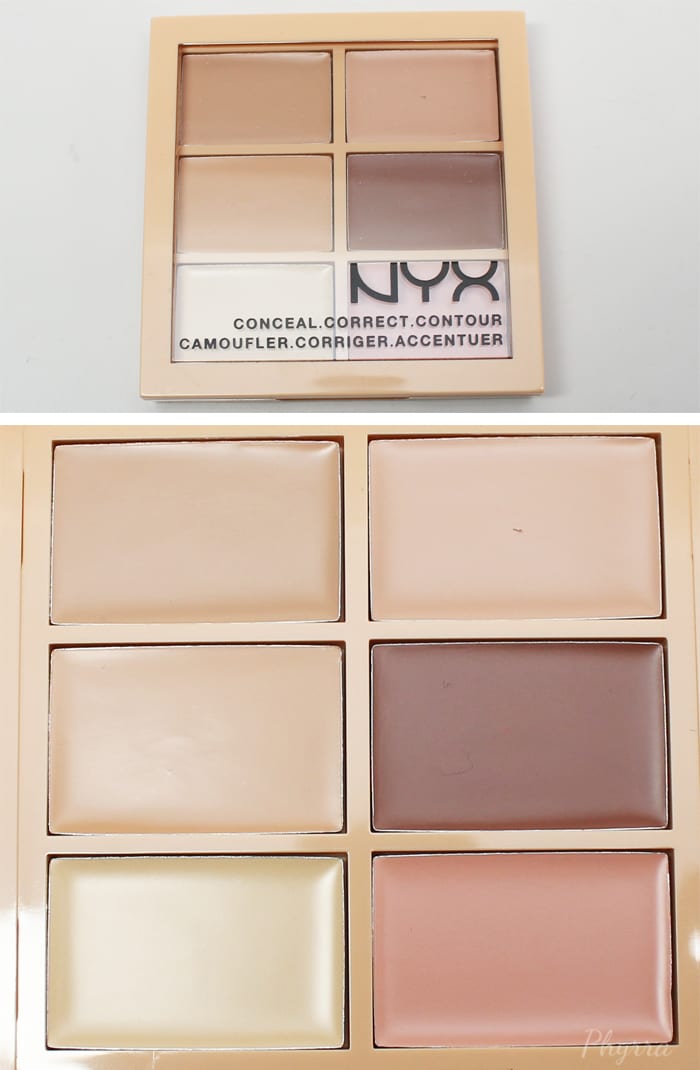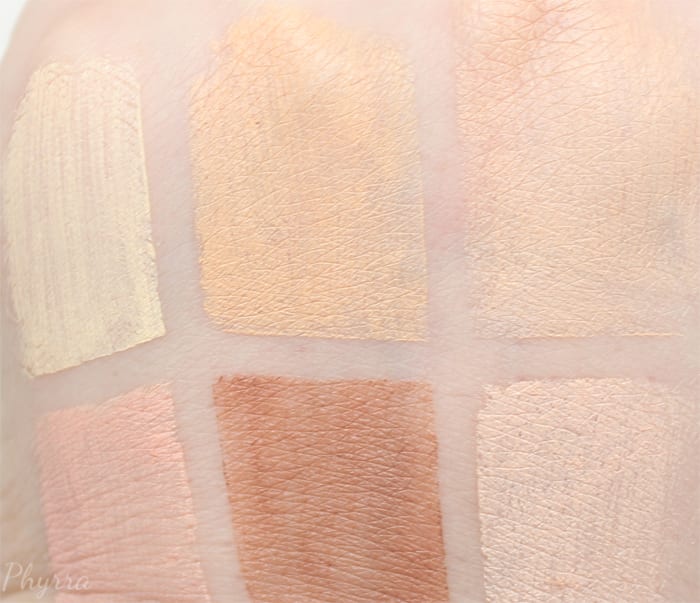 Nyx 3C Conceal Correct Contour Cream Palette Light– $11.99
This is a good drugstore option if you want a cream palette.It's too dark / warm for me, but it may work for slightly less fair skintones. The peach color corrector is nice too.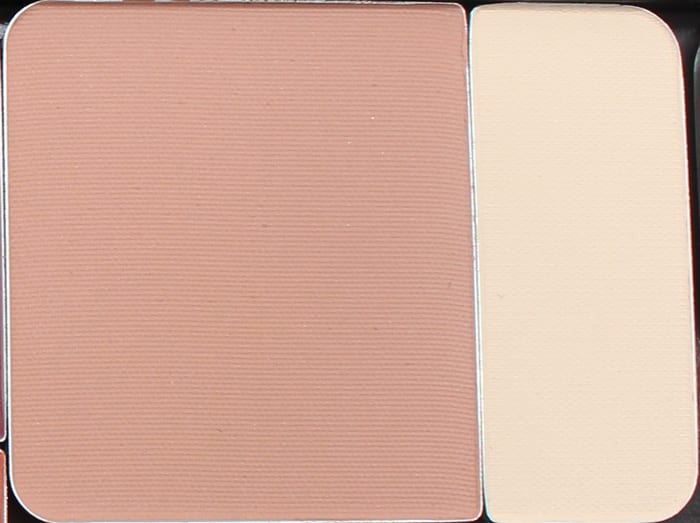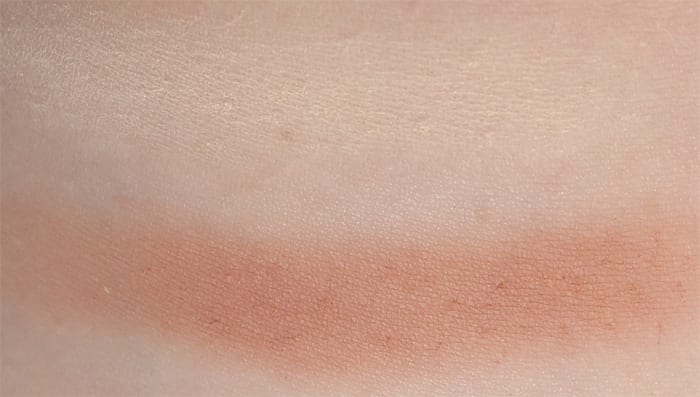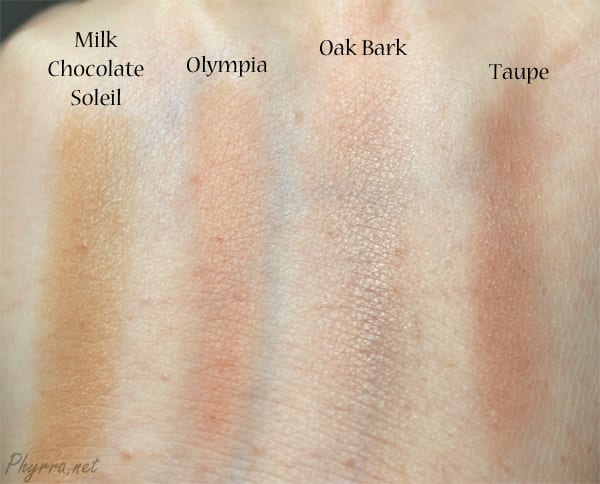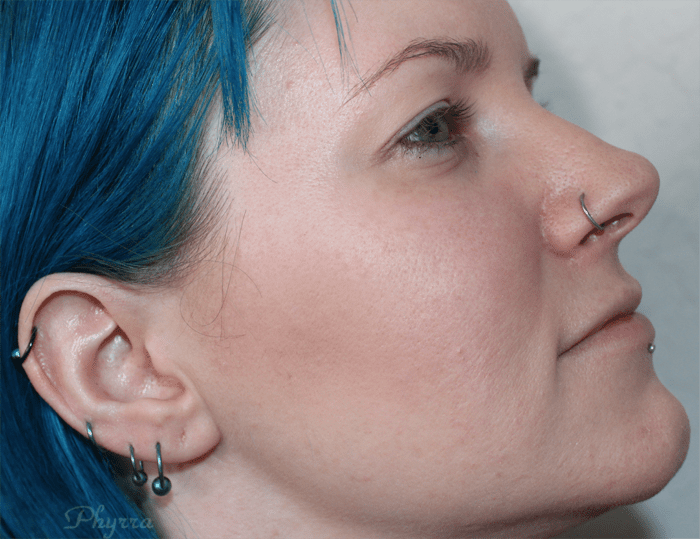 NARS Contour Blush in Olympia – $42
This is a surprisingly flattering contouring blush that I think works well on my skintone. I love this enough that I bought the refill for my NARS Pro Palette.
Pumpkin & Poppy Oak Bark – $9.25
This is a cool-toned taupe that's sheer but buildable, making it ideal for pale skin. (vegan)
Anastasia Beverly Hills Stick Foundation in Shadow or Fawn – $25
These two shades might work for pale skin if you use a very light hand. They're cream products, so they should be easier to blend out. I keep waiting for the Stick foundation to come in Alabaster at Sephora or Ulta, because I want to give it a try but I want to be able to return it if it doesn't work for me. (vegan)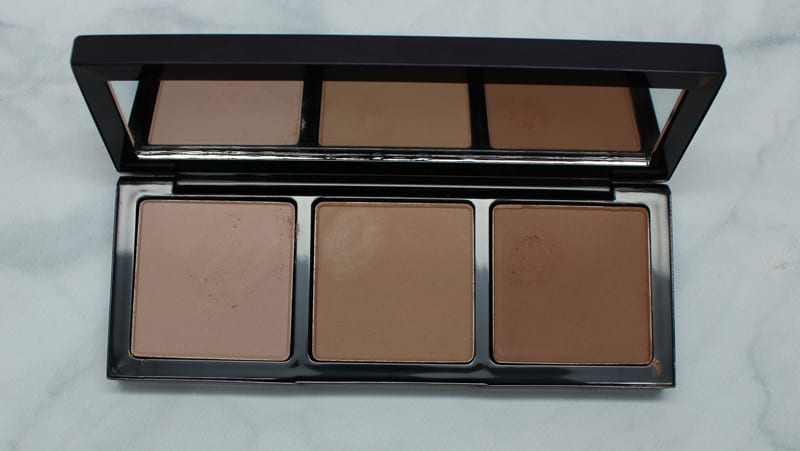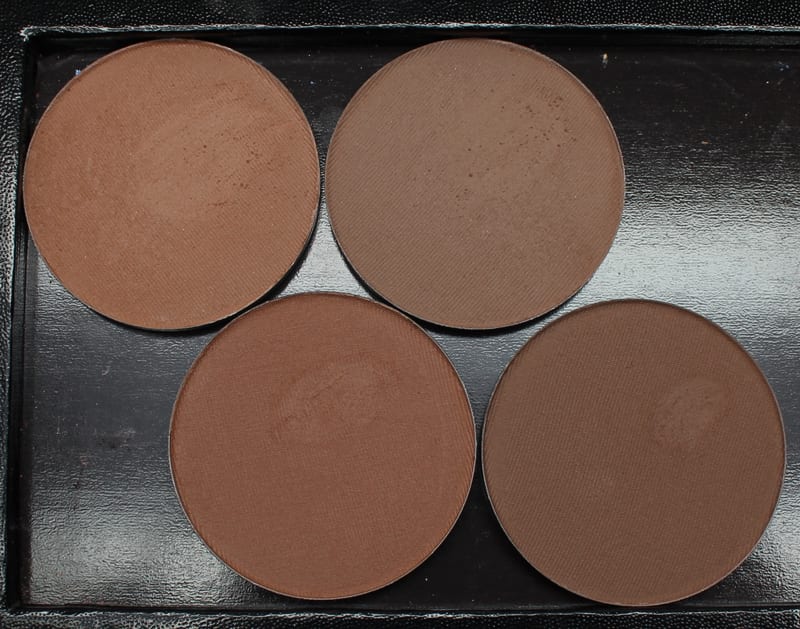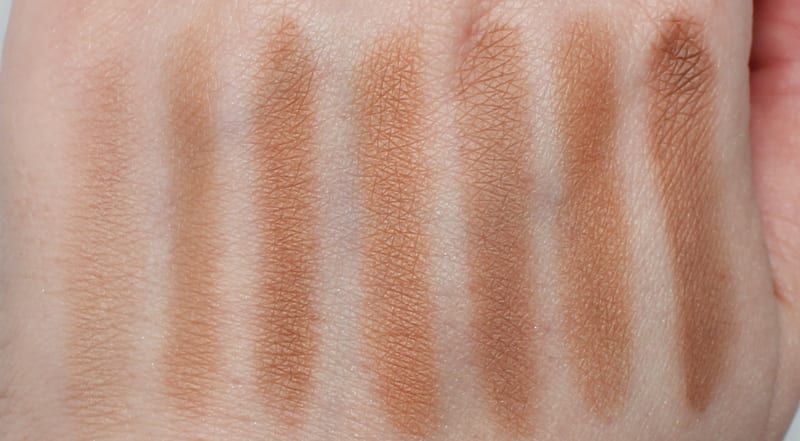 L to R Fiona Stiles Palette Trio in Light Medium – Makeup Geek Love Triangle – Break Up – Bad Habit – Infidelity
Fiona Stiles Sheer Sculpting Palette – $28
This trio of powders is pretty fool proof because the powders are sheer but can be built up. It comes in 2 shades – Light/Medium and Medium/Dark. Shown above on the left with the Makeup Geek swatches.
Makeup Geek Contour Singles – $10
Makeup Geek has 8 contouring powders. Above are the 4 palest – Love Triangle (warm porcelain), Break Up (cool porcelain), Bad Habit (warm fair), and Infidelity (cool fair). These are talc-free and paraben free. (Vegan.)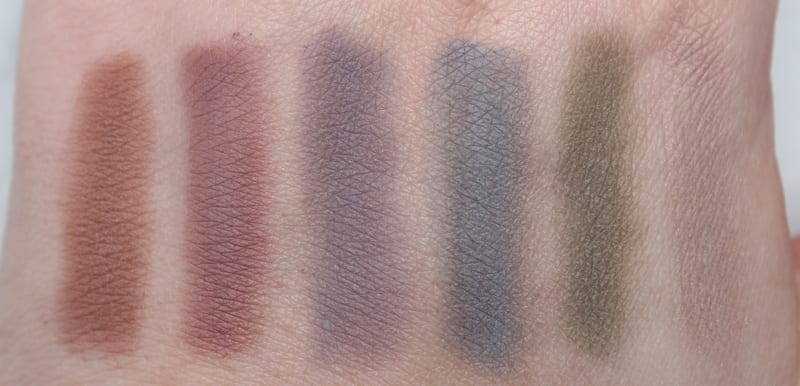 L to R Aromaleigh Heloderma Suspectum – Amphisbaena – Aconitum Napellus – Digitalis Purpurea – Synanceia Horrida – Glamour Doll Eyes Skeletina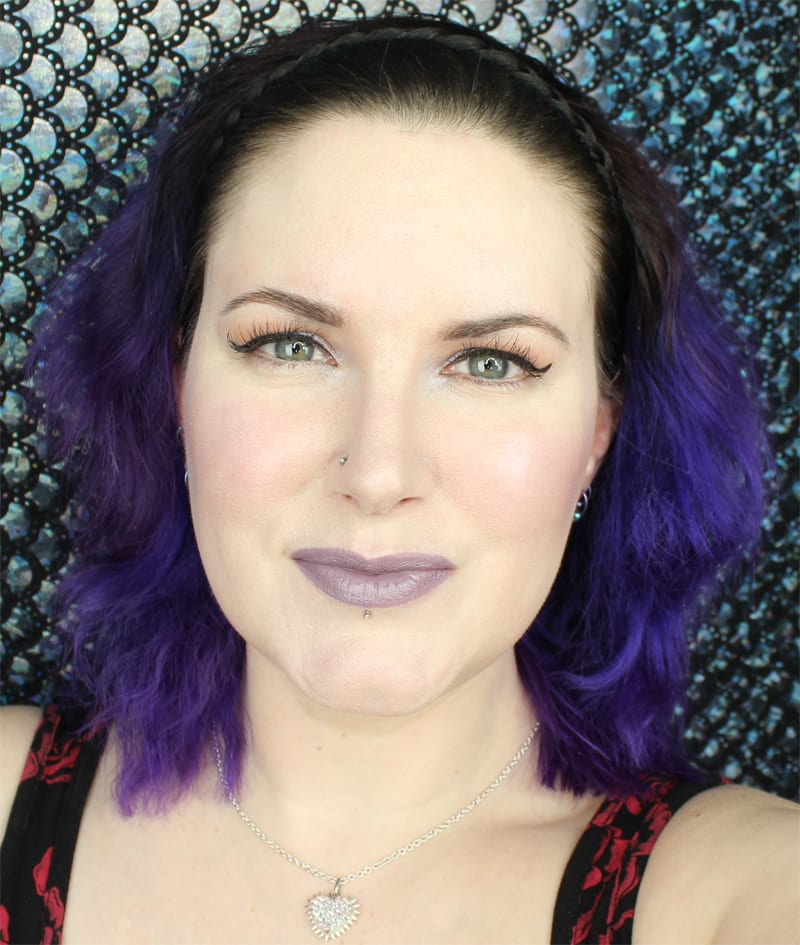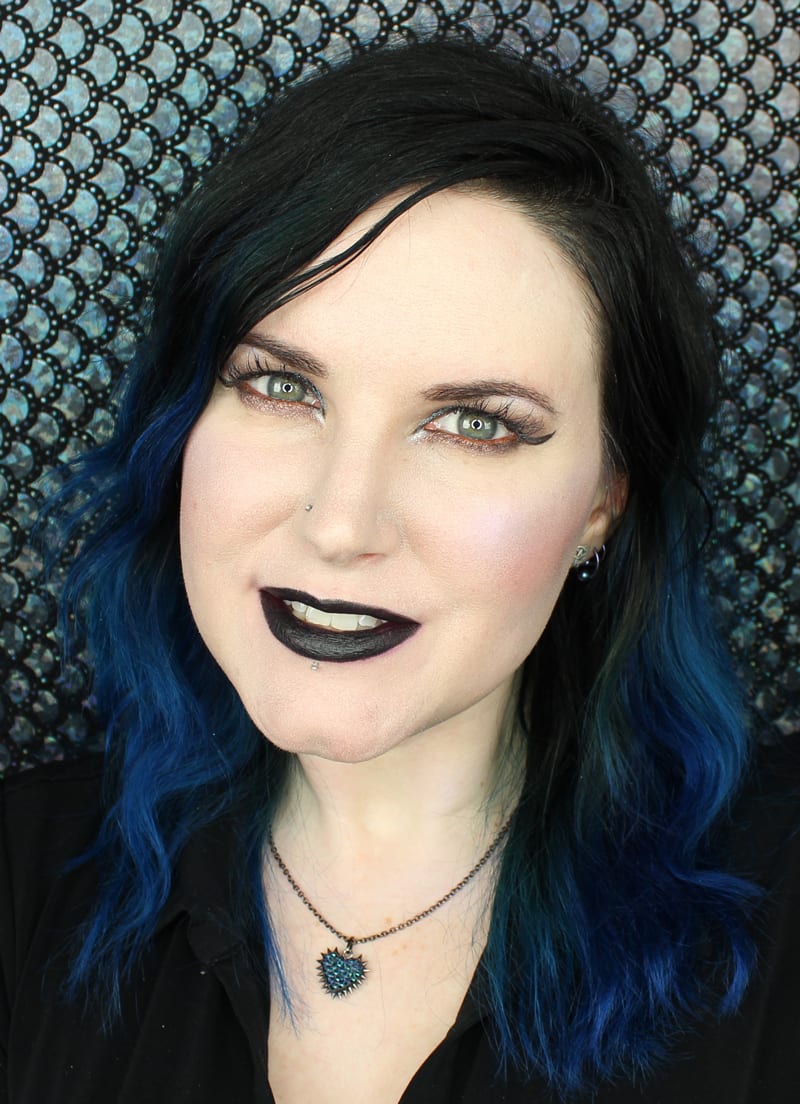 Glamour Doll Eyes Skeletina – $9
This is a cool light greyed taupe with an orange overlay. It works as a blush or contour. Shown above with the Aromaleigh contour swatches. (Vegan.)
Aromaleigh Contour Powders – $7 / $14
These are my hands-down favorite contouring products. They're all available individually, but you can press them and put them into their own palette. I pressed Digitalis Purpurea (2/3 DP, 1/3 satin white mica, fractioned coconut oil, preservative) and love it. (some shades are vegan)
If you need help contouring, be sure to check out my in-depth How to Contour Tutorial. If you want to get your glow on, I've got you covered with my Highlighting Tutorial, too.
What are your favorite contouring products?
More to See