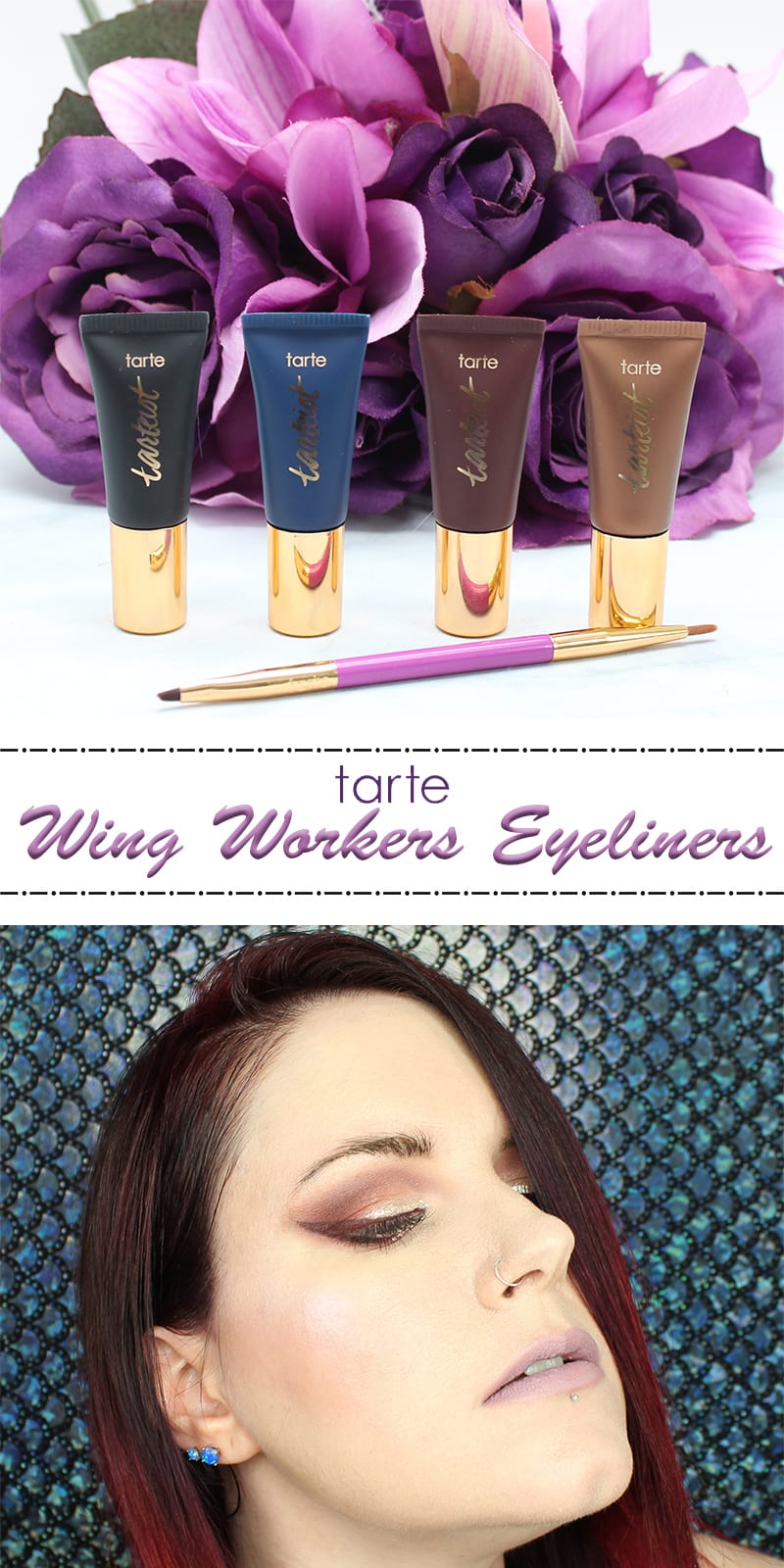 I'm not into many of the holiday sets this year, but I did decide to snag the Tarte Wing Workers Deluxe Tarteist Eyeliner Set to review and share with you. I love the Tarte Tarteist Clay Paint Liner and had been hoping that they'd make more colors, so when I saw this set I knew I had to have it.
Tarte Wing Workers Deluxe Tarteist Eyeliner Set
The set comes with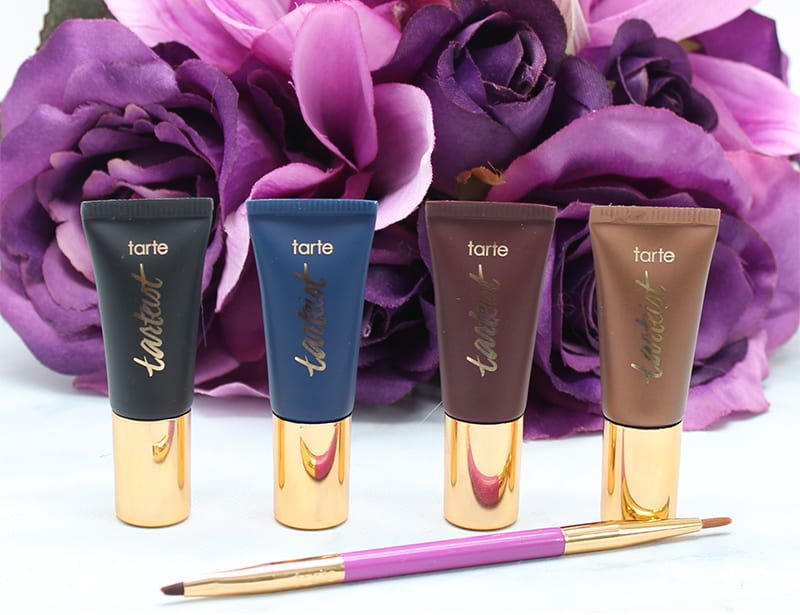 Aubergine – a burgundy wine matte
Black – blackest black matte
Navy – subtle navy shimmer
Bronze – golden bronze shimmer
double ended liner brush
Tarte Clay Paint Eyeliner Swatches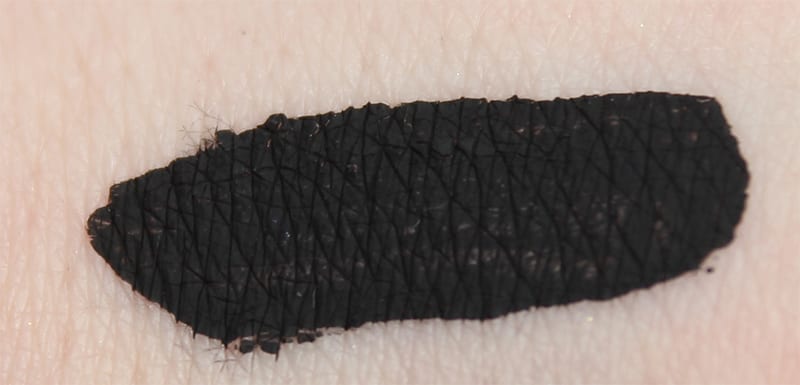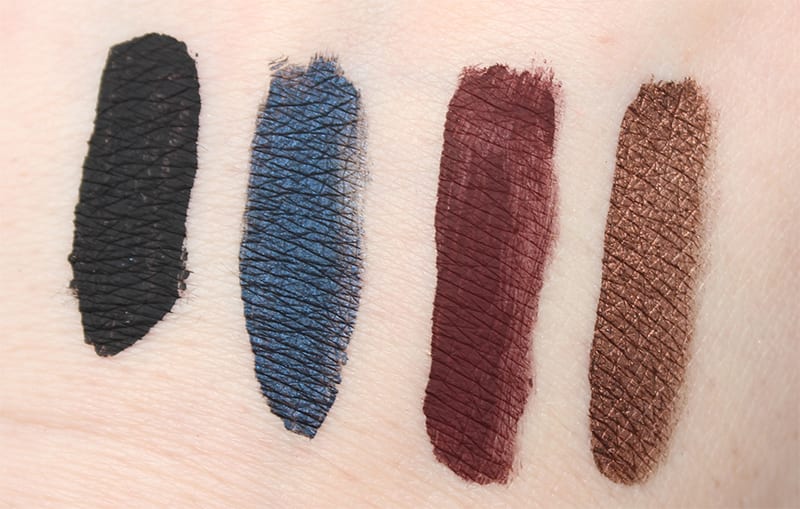 Clay Paint Liner Look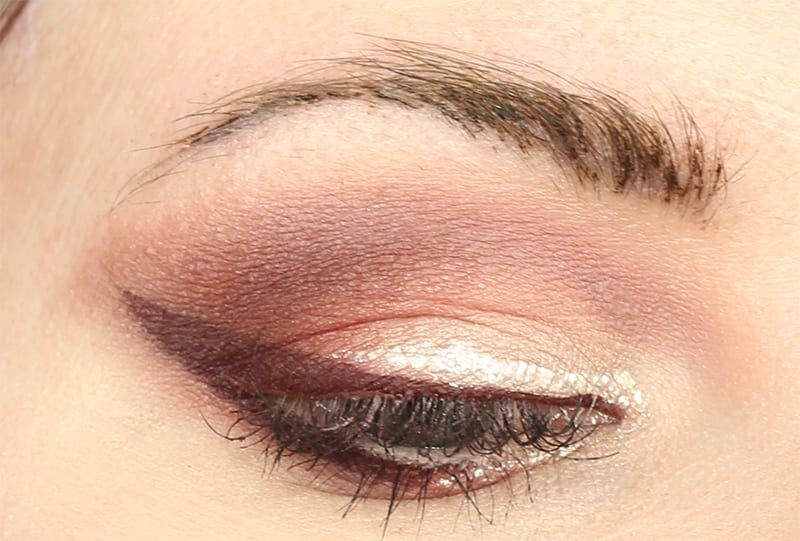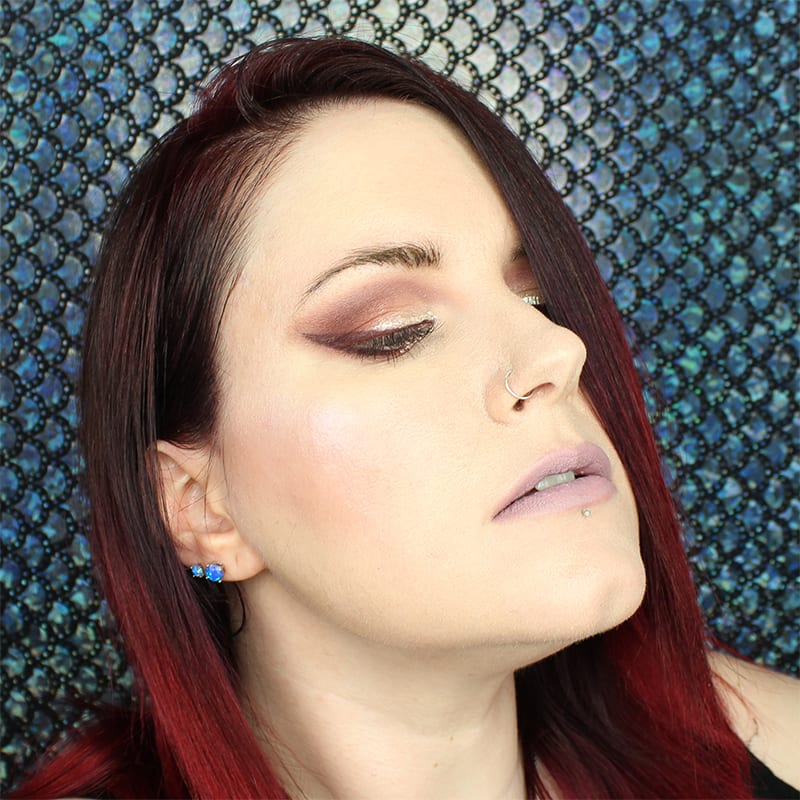 Each shade is .10 oz of product, so you're getting .40 oz of product, plus a brush. The brush is ok, it's not bad, but I prefer my Sigma E06 Winged Liner brush. For comparison, the full size Black Clay Paint Liner is .21 oz of product, comes with a brush and is vegan. My guess as to why this set isn't vegan is that the Aubergine shade has carmine.
When you squeeze these eyeliners for the first time, apply gentle pressure and do it slowly. I made the mistake of squeezing slightly too hard the first time. Way too much eyeliner came out as a result.
Ever since I bought the original Tarte Clay Paint Liner in Black, I hoped that Tarte would release more colors in this formula. So I'm happy that they created this set. Here's hoping they make these shades permanent.
The Tarte Wing Workers Eyeliner Set is quite possibly the best thing that Tarte has released all year (though the Swamp Queen palette & Texas Toast are still favorites because I love Bunny). I've been searching for a shade like Aubergine for months and I'm thrilled with it. It's perfect with my red hair.
What do you think of the Tarte Wing Workers Deluxe Tarteist Eyeliner Set?
More to See
Last Updated on