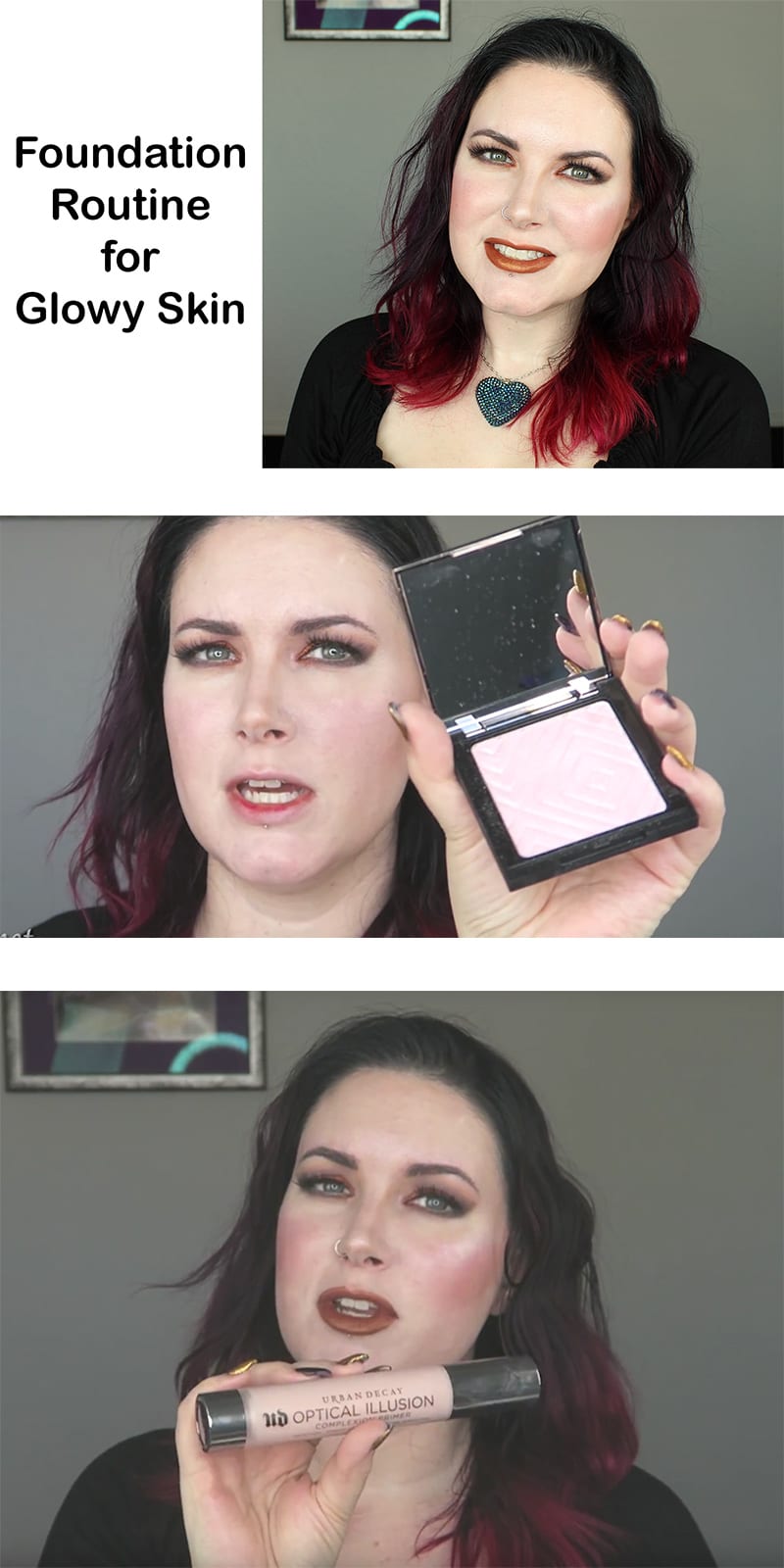 Because you asked for it, I'm sharing my new Foundation Routine for Glowy Pale Skin. This everyday makeup routine gives my skin the perfect amount of coverage without feeling heavy or like I'm wearing a ton of makeup. It makes my dry skin glowy and gorgeous.
Foundation Routine for Glowy Pale Skin
PR + Purchased by me.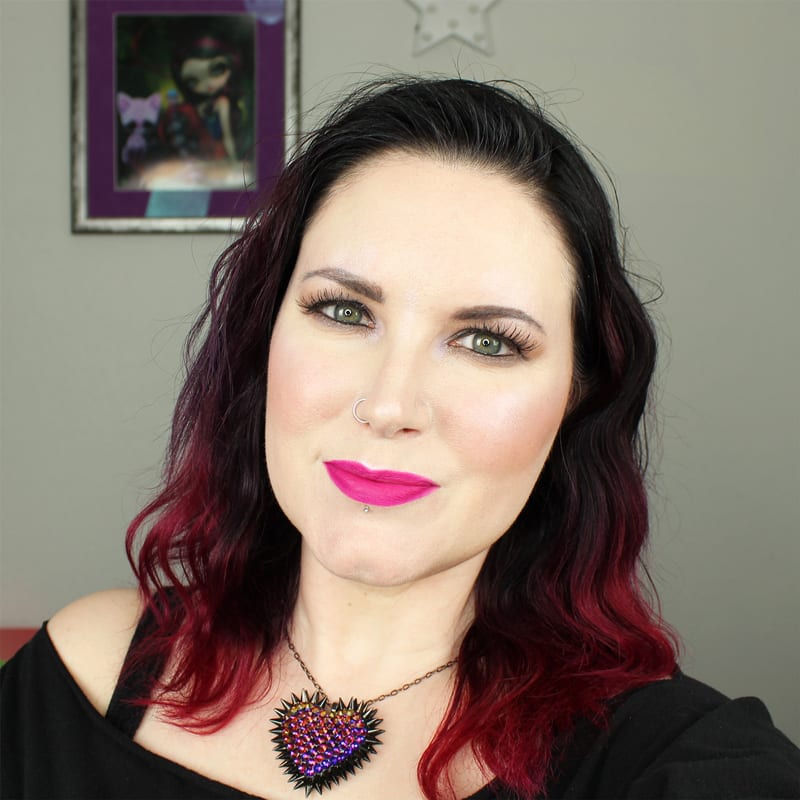 My glowy pale skin from yesterday. This is the makeup that I tried to replicate. I used the same products and method in this tutorial. The only difference is the lip color, blush color, and eyeshadow.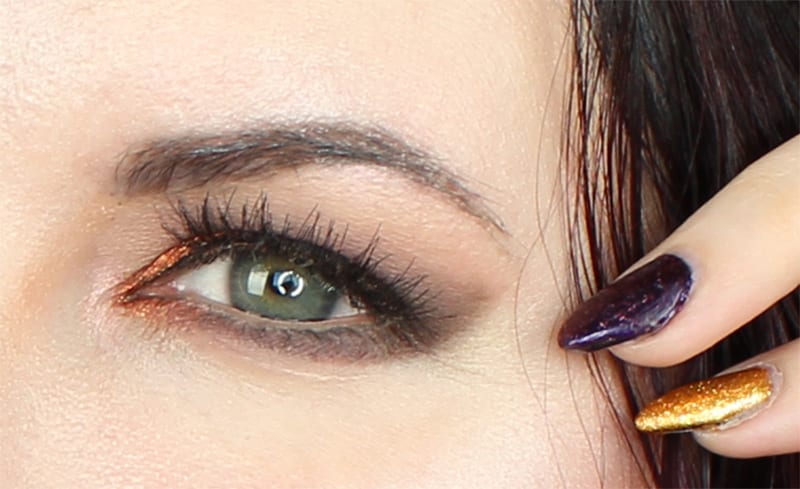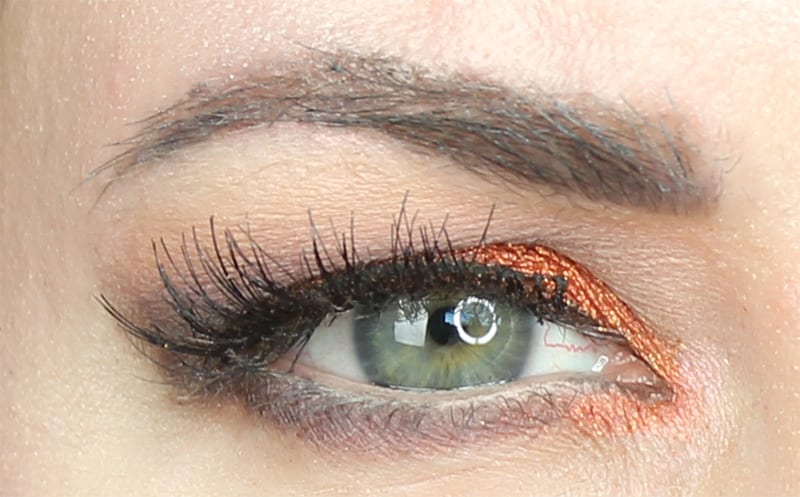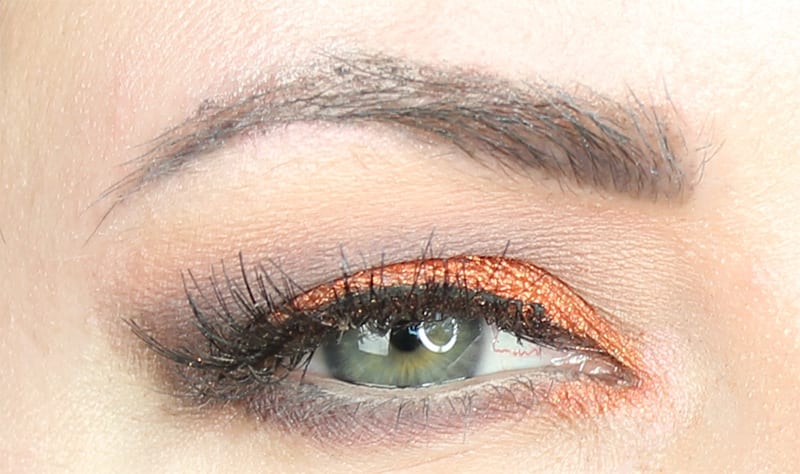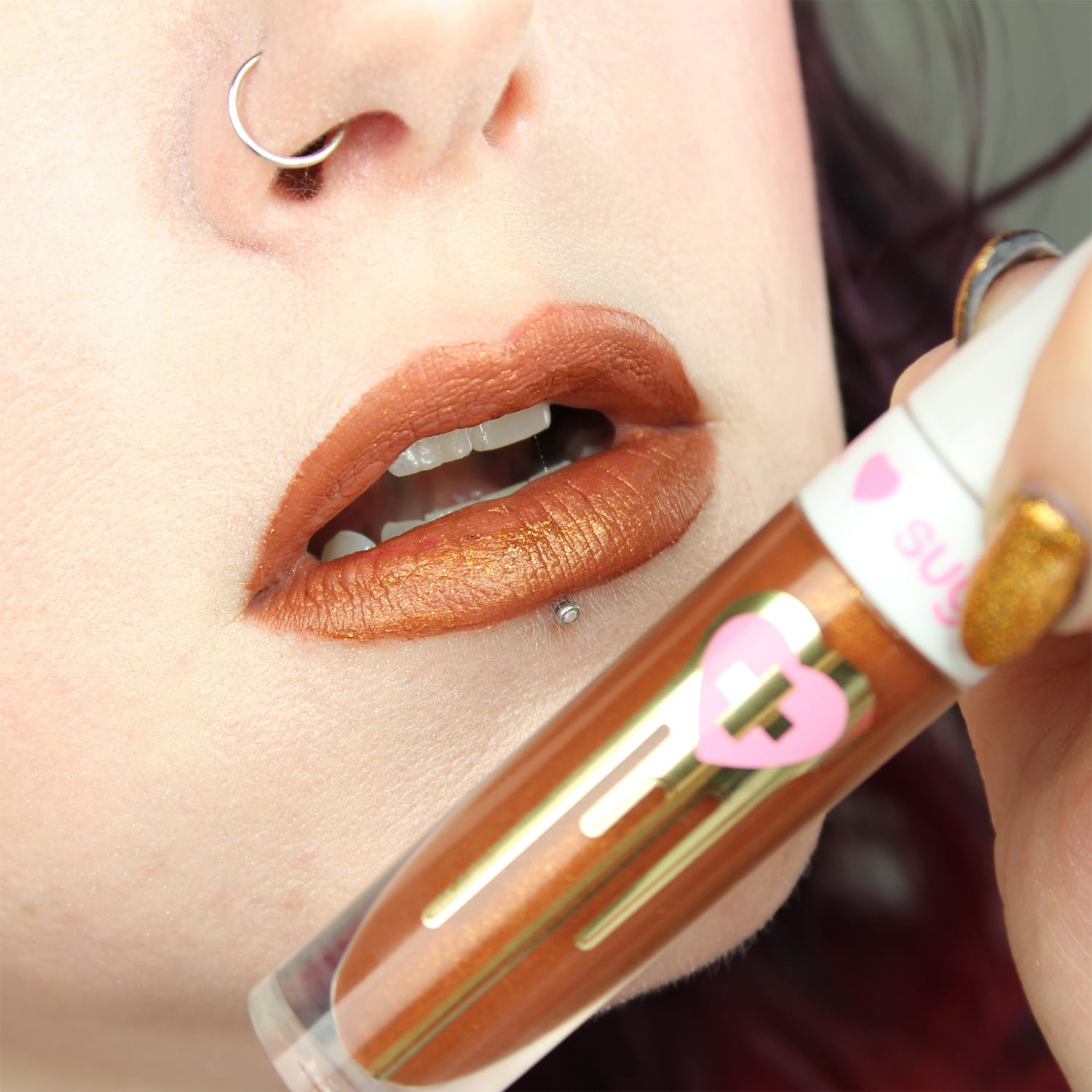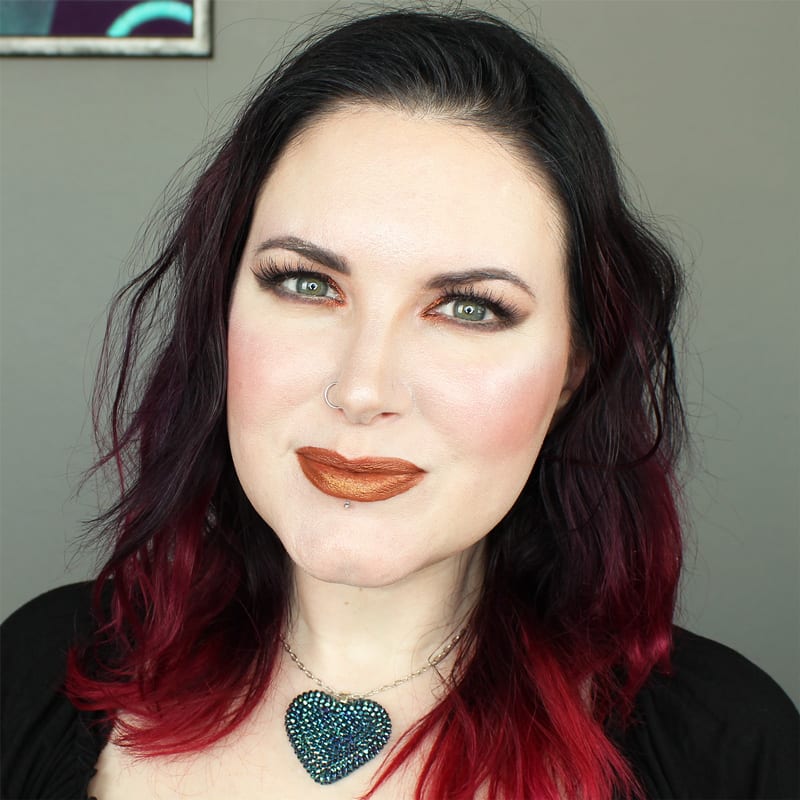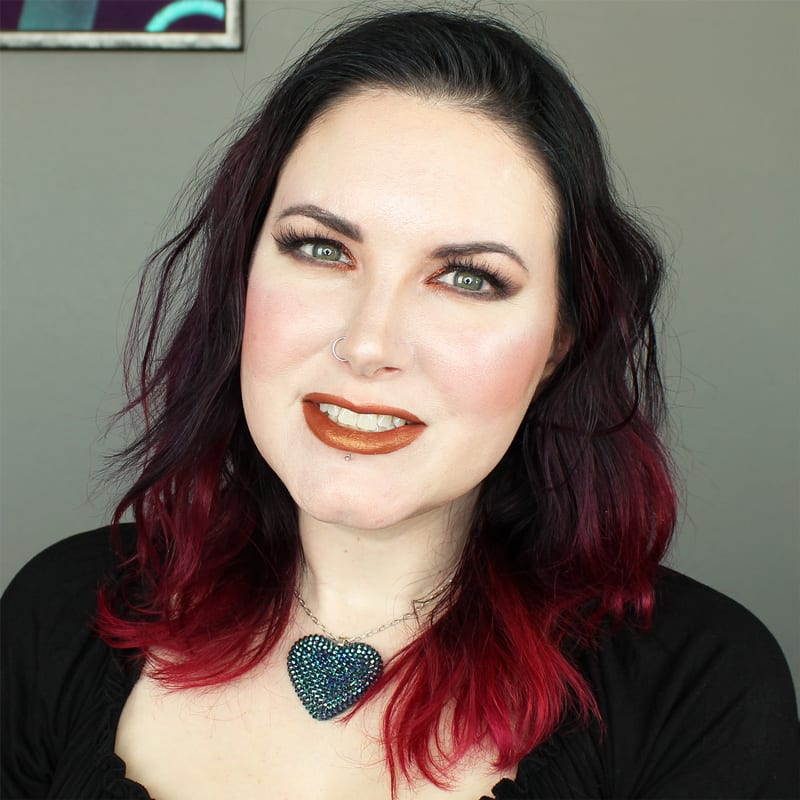 IThis foundation routine for glowy pale skin makes me look gorgeous. I didn't retouch these photos, since it's a foundation tutorial.
Eyes
Milani primer (left eye), TFSI primer (right eye)
Lunatick Cosmetic Labs Setting Powder – all over the eyes
Sugarpill Castle on the Hill – lower lid, outer v, crease
Sugarpill Bulletproof – outer v
Sugarpill Heart Shaped Cookie – transition
Sugarpill Suburbia – lower lid, transition
Sugarpill Tako mixed with Heart Shaped Cookie – browbone
Sugarpill Pumpkin Spice (UD All Nighter) – lid and inner v
Kat Von D Alchemist Opal – highlight
Smashbox Bare pencil (set with Heart Shaped Cookie + Tako)
Tarte Lash Paint
NARS Eye Paint in Black Valley
Ardell Demi Wispies
Colour Pop Jet Set Brow Pencil
Glossier Boy Brow in Black
Face
Urban Decay Quick Fix Prep Spray
Urban Decay Optical Illusion Primer
Kat Von D Lock It Concealer in L1 and L3
Glossier Perfecting Skin Tint in Light
Physicians Formula Murumuru Butter Bronzer in Light
NARS Olympia Contour
Makeup Geek Glitz – highlight
Urban Decay Score – blush
Lips
Urban Decay 24/7 Pencil in Deep
Sugarpill Liquid Lipstick in Pumpkin Spice
This is the concealer technique that I've been practicing, thanks to Mickey. After priming the face, I use the Kat Von D Lock-It Concealers and then put on a a sheer foundation, Glossier Perfecting Skin Tint. It's far less foundation than I normally wear and it makes me glow. When I did this foundation routine earlier this week, you guys said you loved it and wanted a tutorial on it, so I quickly made this everyday foundation makeup routine tutorial.
I hate my eyeshadow in this video. I had a very hard time getting Sugarpill Castle On the Hill to look nice, no matter how much I blended the shade. It really frustrated me because it's a nice, deep, cool-toned brown. I just found it difficult to work with. I'm not sure if I had so much trouble because I used a setting powder for my base shade or what.
Foundation Routine for Glowy Pale Skin Video
If you find this tutorial helpful, please share it!
I'm in love with the Urban Decay Quick Fix Prep Spray and Optical Illusion Primer. I don't think I'd used an Urban Decay Complexion Primer before this one but so far I'm really impressed with it. These launched on Urban Decay's website and they'll hopefully be available soon at Sephora, Ulta, Nordstrom, etc.
What do you think of this foundation routine? Have you tried using concealers with a sheer foundation before?
More to See