Goth Capsule Makeup Collection

Goth Capsule Makeup Collection
I'm excited to be sharing my goth capsule makeup collection with you! This was a requested video from the PhyrraNyx Facebook group (join here). Capsule wardrobes and capsule makeup collections are growing in popularity, so I thought why not create a goth capsule makeup collection? These are my goth capsule makeup collection picks, plus my reasons for each choice. It's a very small, but tailored collection. Some capsule makeup collections I've seen have had 8 or more lipsticks!
Now I feel like it needs to be said that you don't have to be pale to be goth. This may come a shock to some people. A lot of people who are goth are pale, but just as many are not. Being pale is a goth stereotype and it's not really reflective of the culture at large.
PR + purchased by me.
What I'm Wearing in the Goth Capsule Makeup Video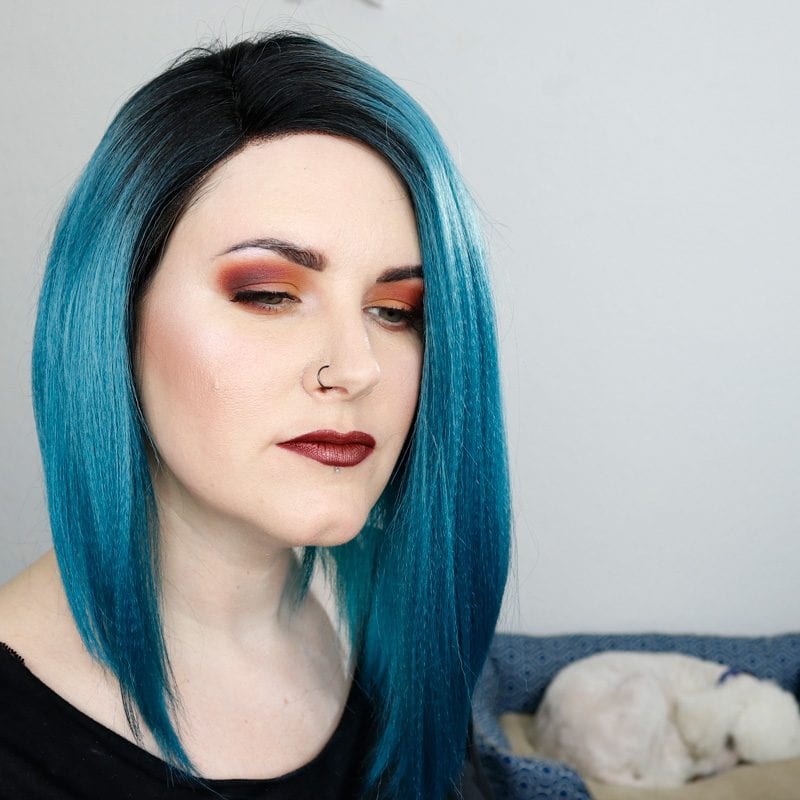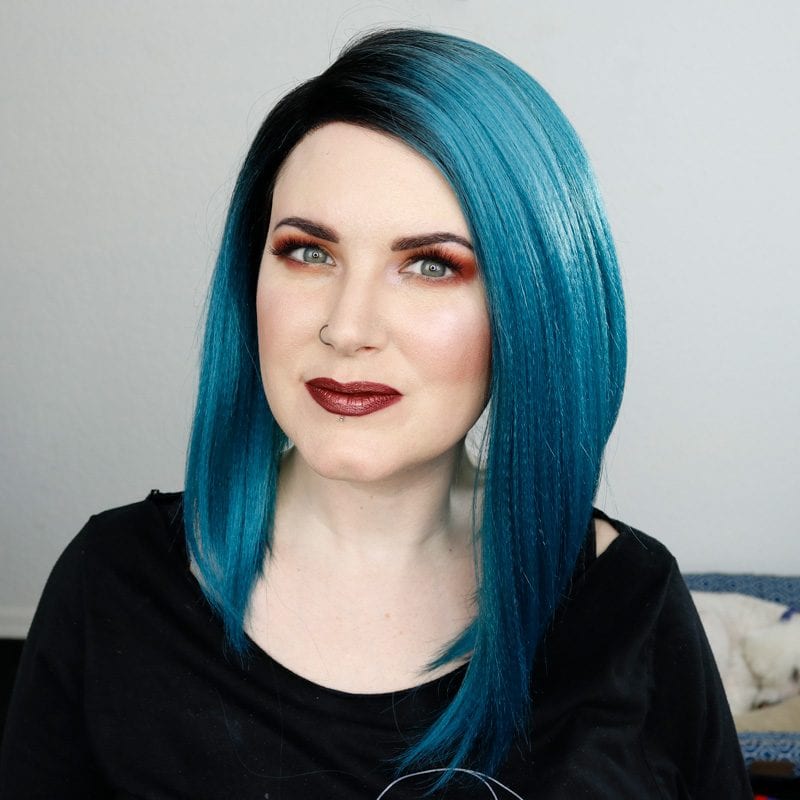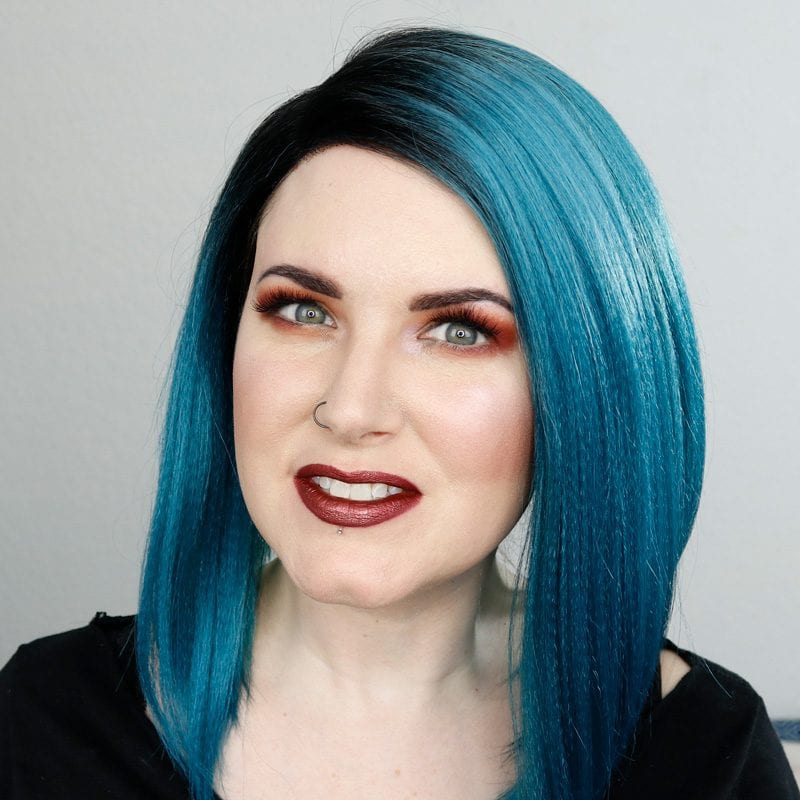 I was testing out a new foundation in the photos above, which is obviously too dark for my skintone. I didn't add enough white to it. I liked the finish but didn't like the foundation color.
My makeup in this video isn't gothic. Because I work a full-time day job, I try to shoot several videos on the weekend so I have videos for you during the week. I shot a tutorial on the look I'm wearing in this video.
Fashion
Isis Chic Coral Blue Wig
Bellabeat Leaf Urban
Eyes
Too Faced Shadow Insurance
Milani Prep Set Go Setting Powder
Too Faced Just Peachy Mattes Palette
Makeup Geek Celestial – highlight
Urban Decay Perversion Liner – upper lash line to tightline
Eyeko Black Magic Curling Mascara
Ardell Demi Wispies
Colour Pop Jet Set Black brow pencil
Face
Colorescience All Calm Clinical Redness Corrector SPF 50 (use coupon code ALLCALMCN to receive a free mini brush on SPF)
Colorescience Tint Du Soleil in Light mixed with Nyx Pro White
Fenty Stick in Amber – contour
Makeup Geek Celestial – highlight
Milani Rosa Romantica – blush
Milani Make It Dewy Setting Spray
Lips
Urban Decay 24/7 pencil in Hex
Sugarpill liquid lipstick in Strange Love
Kat Von D Glimmer Veil in Thunderstruck – center of lips
Nails
KBShimmer Lady & the Vamp
KBShimmer Pearls Gone Wild
Goth Capsule Makeup Collection Video
I hope you enjoy this video! I really enjoyed talking about my goth capsule makeup collection. While I primarily used Sugarpill and Urban Decay, you can definitely put together a collection with Manic Panic, Makeup Geek, Darling Girl, My Pretty Zombie or Fyrinnae too.
I know some of you will be surprised that I didn't mention a specific eyeshadow palette. Unfortunately, I don't know of any eyeshadow palette that has the 4 primary shades I think you need that is a permanent palette and currently available right now, which is why I think it's better to use eyeshadow singles.
What do you think of my goth capsule makeup collection? Is it missing anything you would use?
Goth Capsule Makeup Collection Products
You Might Also Want to Check Out