Home Decor: The Best Goth Home Decor on Amazon
I wanted to share home decor: the best goth home decor on Amazon. I'm glad we live in the age of Amazon Prime, where our every whim can be shipped to us, usually within 2 days. Amazon is a great source of goth home decor. I'm sharing some particularly cute gothic pieces I've seen. In the immortal words of Voltaire, slap a bat or a skull on it. I typically stick to black, grey, red and purple, but you may love other colors.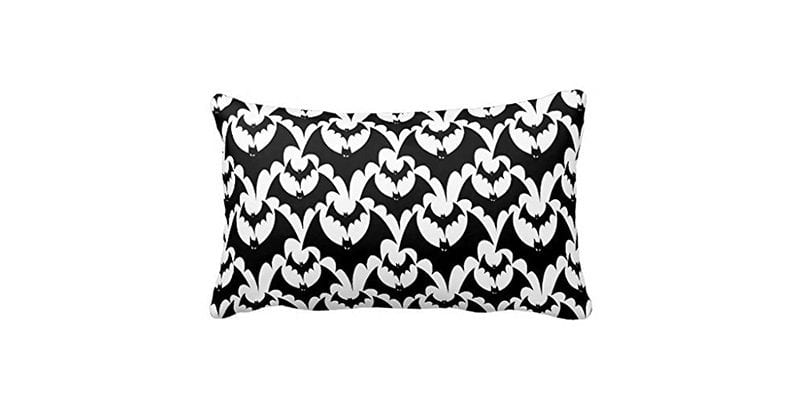 Bat Damask Pillow Sham
This bat damask-like pattern on this pillow sham is perfect for a decorative pillow on a bed or in the living room.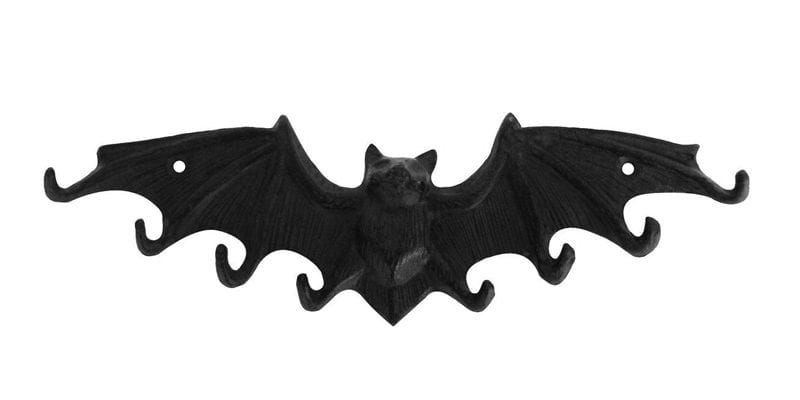 Cast Iron Bat Key Hook
Never lose your keys again with the cast iron bat key hook. I actually have a similar piece, only mine is a black dragon that I bought at ren faire.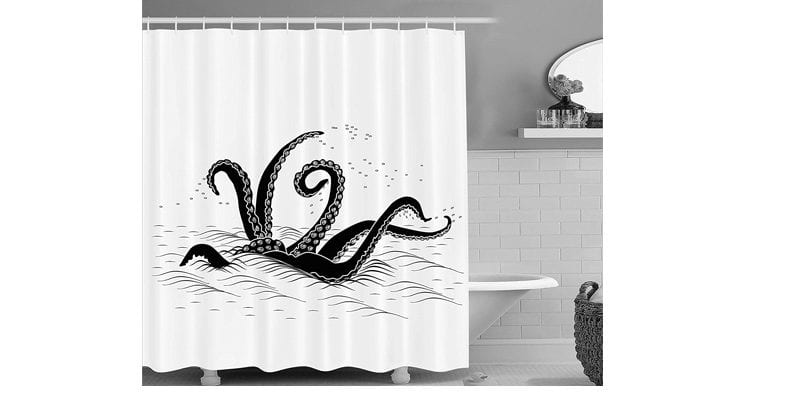 Tentacle Shower Curtain
The tentacle shower curtain serves to remind you that we're all children of Cthulhu.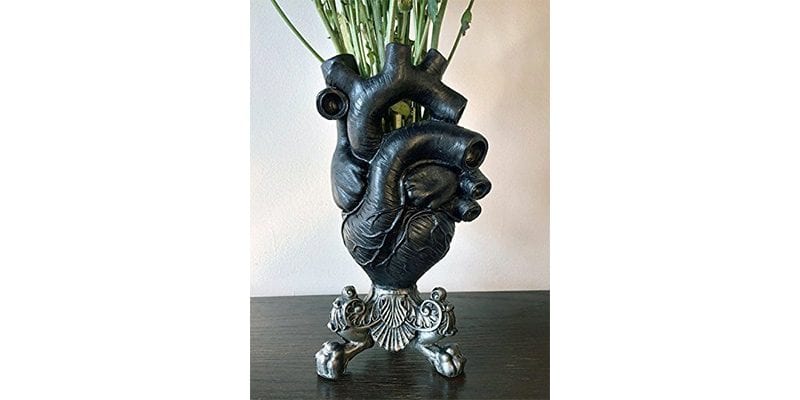 Anatomical Heart Vase
The Anatomical Heart Vase is a unique, handmade piece of home decor that's sure to grab attention. It's really cool.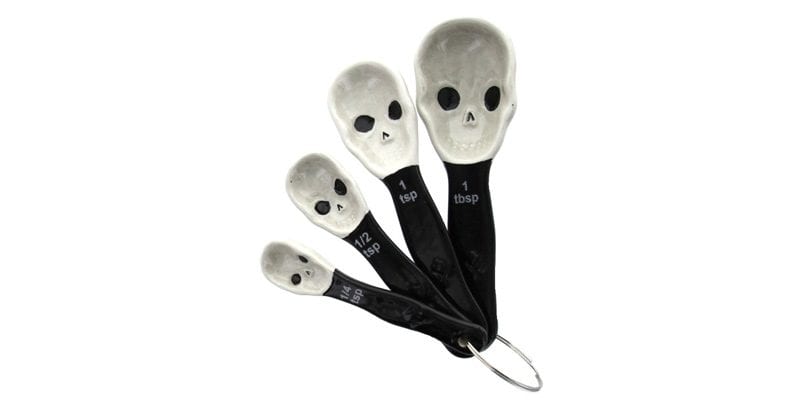 Skull Measuring Spoons
These skull measuring spoons are unusual and cute for the kitchen.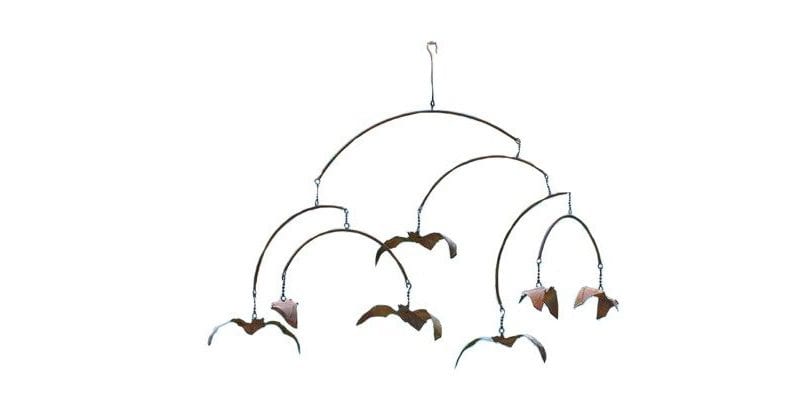 Hanging Bats Mobile
The hanging bags mobile is another way to incorporate bags into your home decor.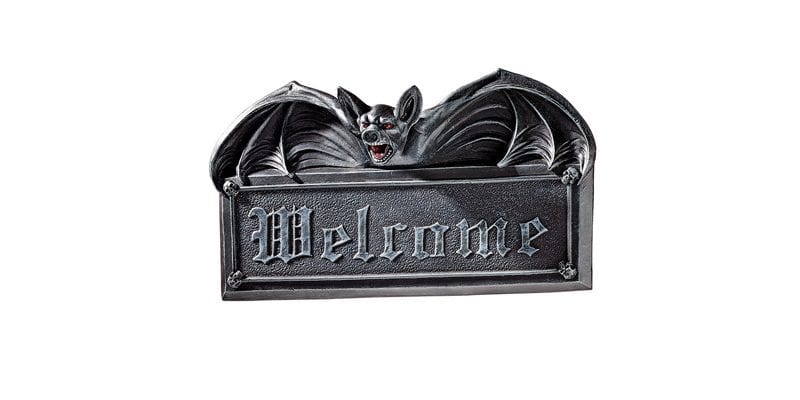 Bat Welcome Sculpture
This bat welcome sculpture is perfect to hang by your front door.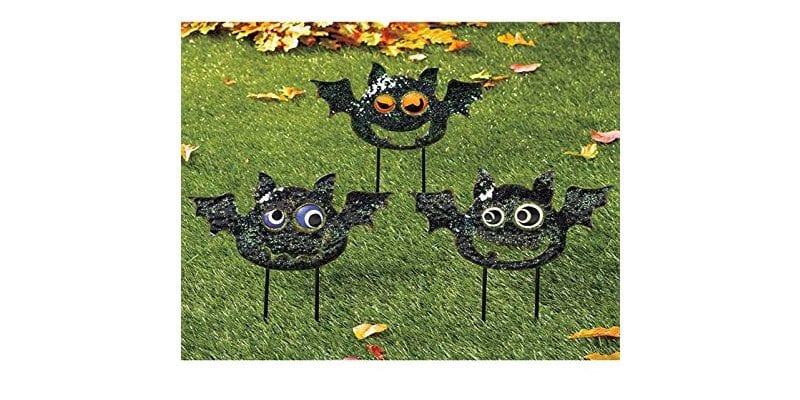 Bat Yard Sculptures
The bat yard sculptures are great for your garden or yard. I keep thinking about putting them in my lanai by my pool.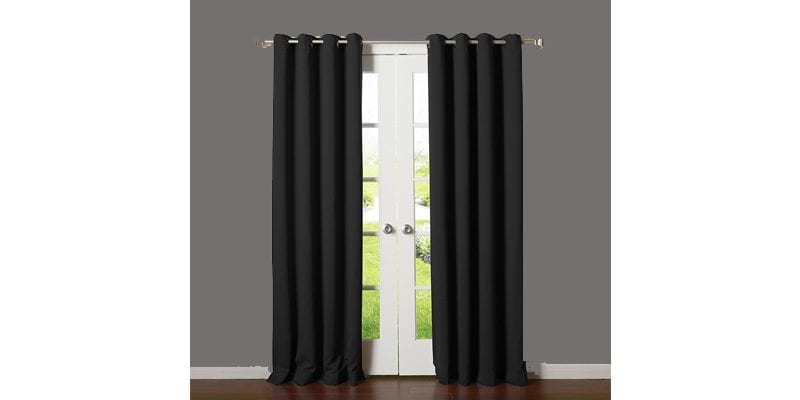 Blackout Curtains
I don't know about you but I cannot live without blackout curtains. I have black and purple in my master bedroom.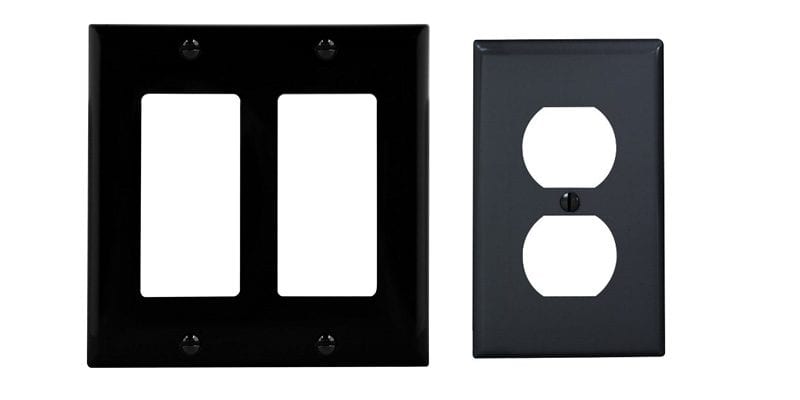 Wall Plates & Electrical Covers
Just changing your wall plates and electrical covers to black can really help pull together a room. I just bought all black ones to update my master bedroom.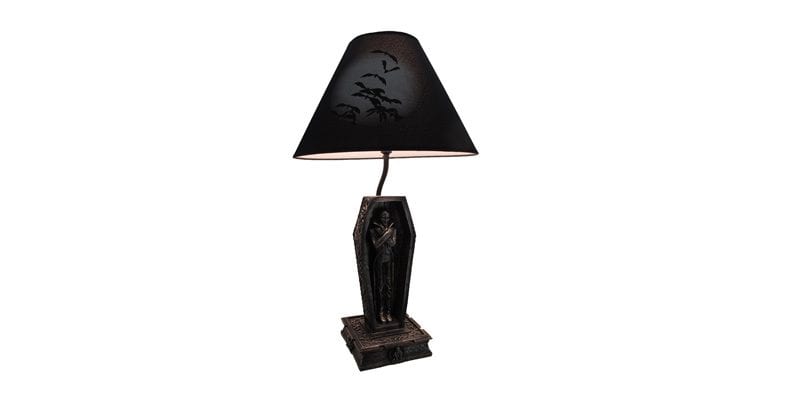 Bat and Coffin Table Lamp
This is a classic table lamp with black bats taking flight on the lamp shade and a coffin for the lamp. It's a neat gothic home decor piece.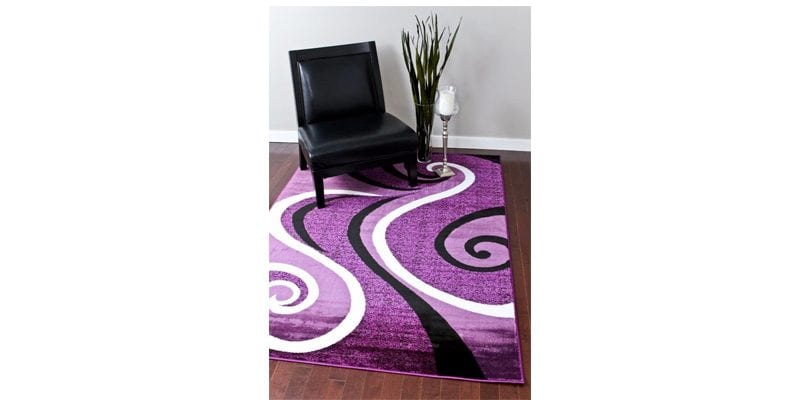 Purple Abstract Area Rug
While this comes in many different colors, I feel like this black and purple abstract area rug would be a nice addition to any room. It gives me Nightmare Before Christmas vibes.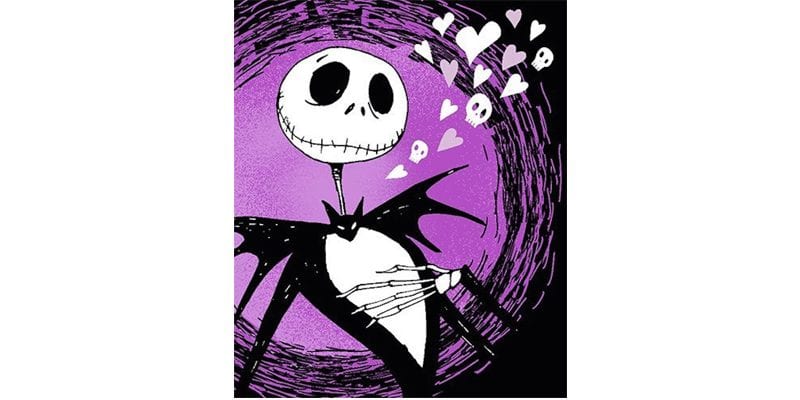 Purple Jack Skellington Throw
I need this Purple Jack Skellington Throw. It's so cute.

Skull Slipper HolderHolder
This is a really unique set of two goth skull slippers that are great for home decor.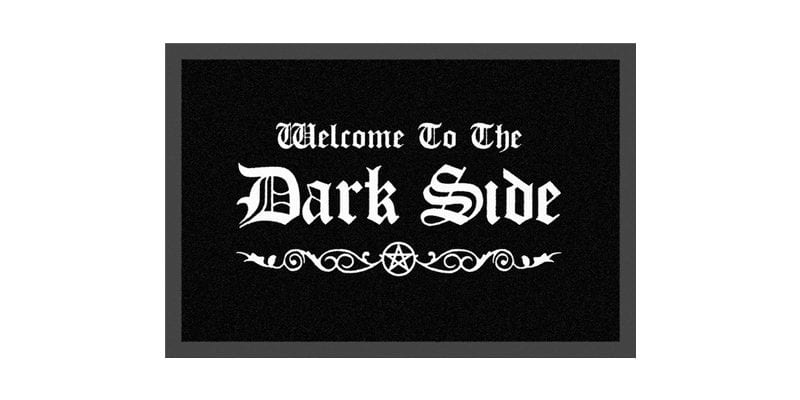 Dark Side Welcome Mat
I love this mat and get a lot of compliments on it. It's actually inside my lanai rather than at my front door. The one I had at my front door was stolen.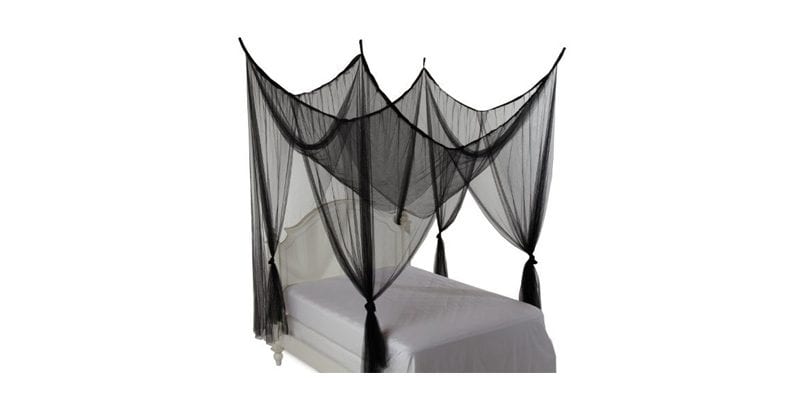 Black Canopy
When I had a 4 poster canopy bed, I had this black canopy. Even if you don't have a 4 poster bed, you can add some mystique to your room with a canopy.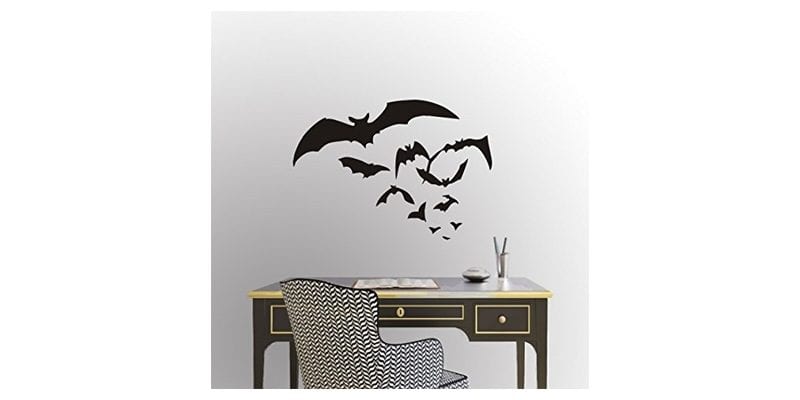 Black Bat Wall Decals
I think these black bat wall decals would be great for an accent wall.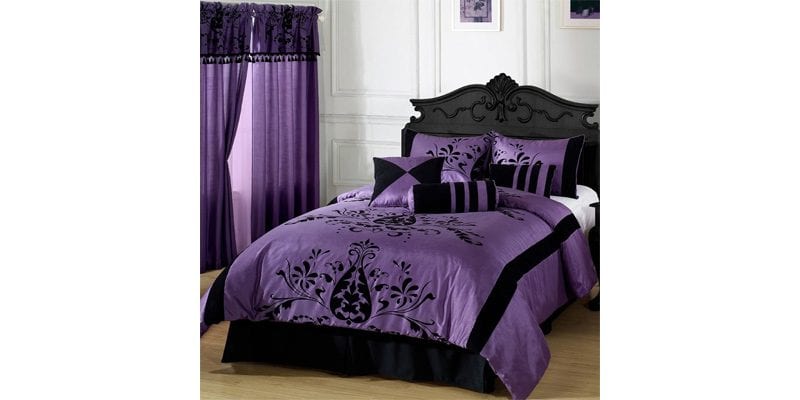 Leta Comforter Set
This set is available in black/grey, black/red or black/purple and would be perfect for a gothic bedroom. Not gonna lie, I'm partial to the purple. I've had black and grey, red and black, purple and grey, and right now I'm solid black.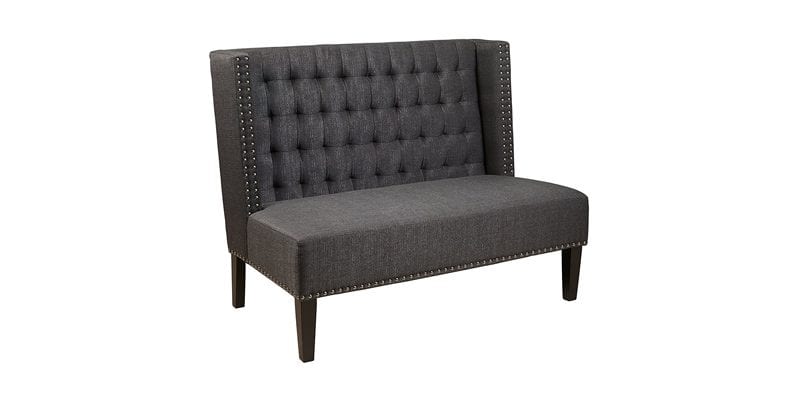 Grey Settee
I personally love tufted furniture for a more classic gothic feel or sleek lines for an ultra modern room. This settee is a piece that could work for multiple rooms.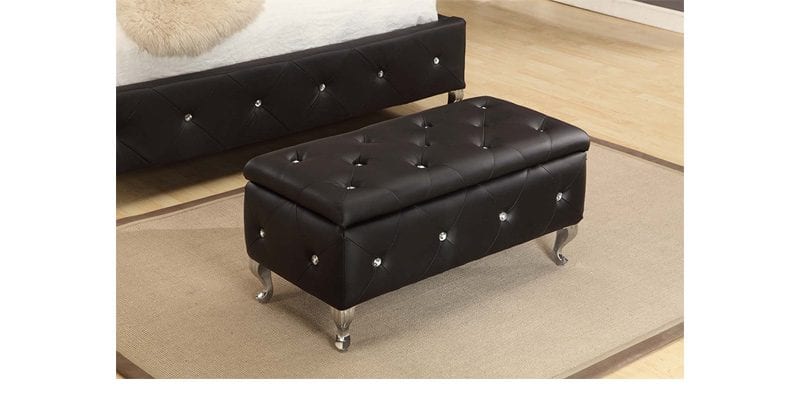 Black Tufted Ottoman
I have this exact black tufted ottoman at the foot of my bed. It goes well with the bed that I designed myself and had custom made.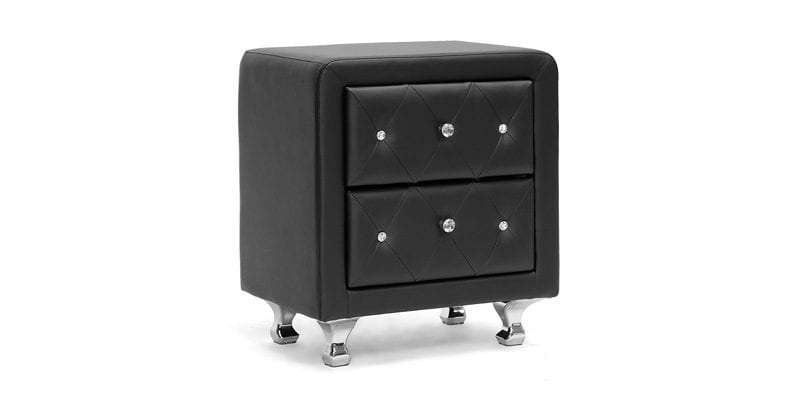 Black Tufted Nightstand
I have two of these black tufted nightstands in my bedroom. They compliment my bed nicely and I love them.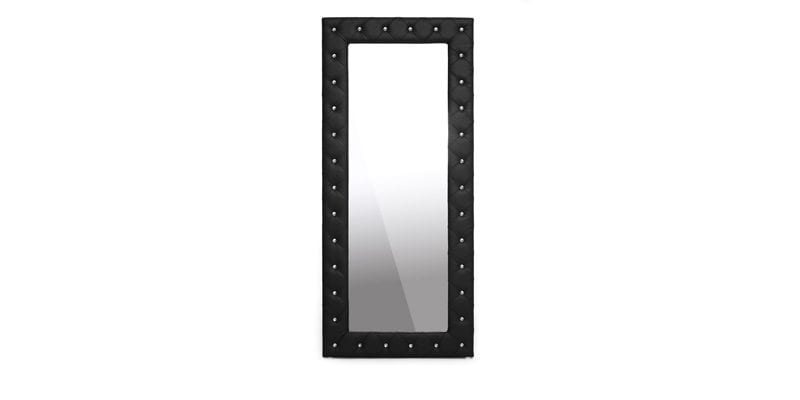 Black Tufted Mirror
I don't have this black tufted mirror but I absolutely want it since it would match my home decor perfectly.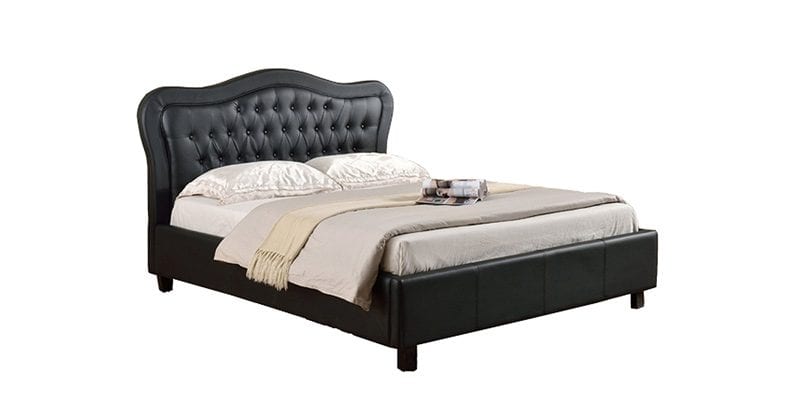 Black Tufted Bed
This black curved tufted bed is similar to my custom bed design but 1/4 the price. You can see my bed that I designed here.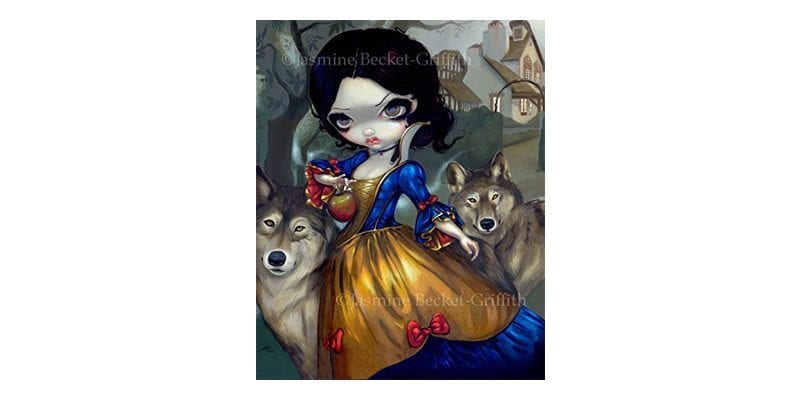 Loup-Garou: Blanche Neige
I love Jasmine Becket-Griffith's artwork and have it throughout my home. This piece, the Loup-Garou Blanche Neige is in my bedroom and framed. I think it's awesome. However, if it's not your style, she has other pieces that are unique and gorgeous like Sweet Dreamers, Voodoo in Violet, Unseelie Court, Milagros La Luna, Milagros La Calavera or Strangely Lonely, which would be great.
How do you like to decorate your home?