Urban Decay Fireball Tutorial
Today I'm sharing my Urban Decay Fireball Tutorial. It's a mostly one brand tutorial. I love duochrome eyeshadows and was thrilled to find that I could wear Fireball as my crease color without having it be too shimmery on my hooded eyes.
PR + purchased by me.
What I'm Wearing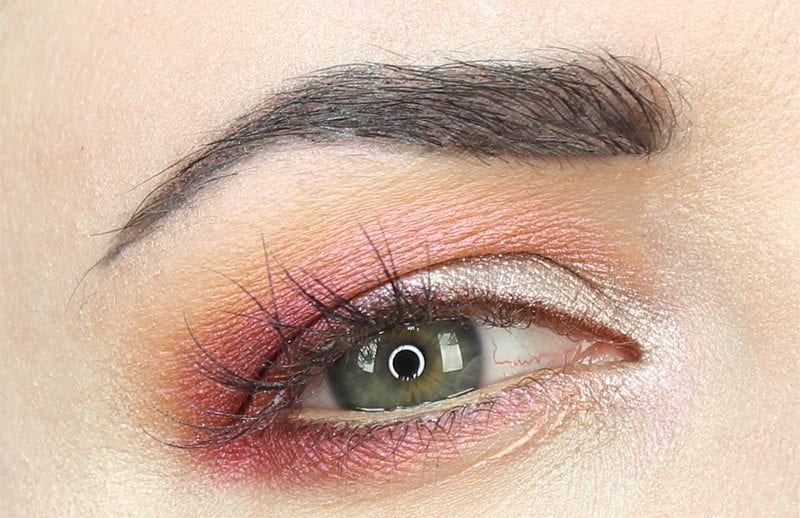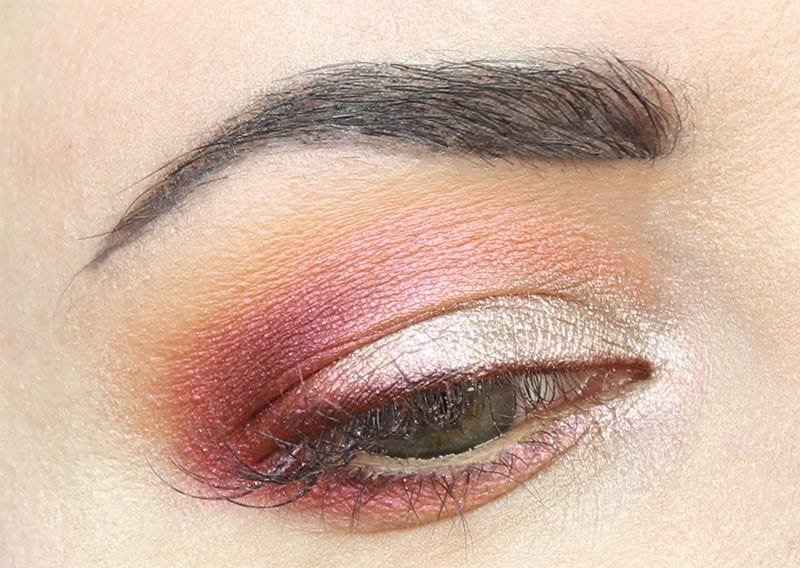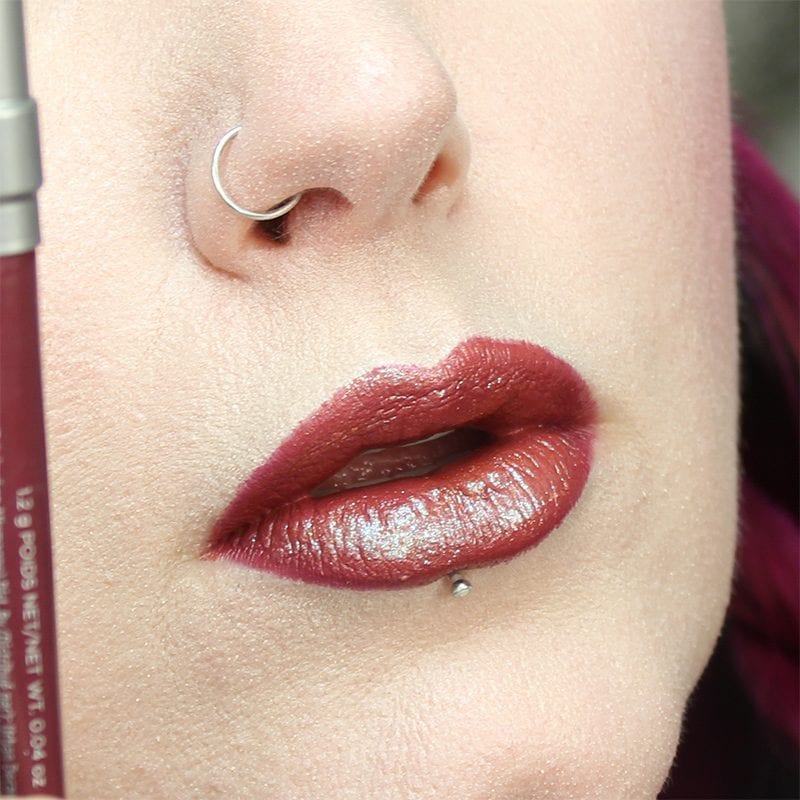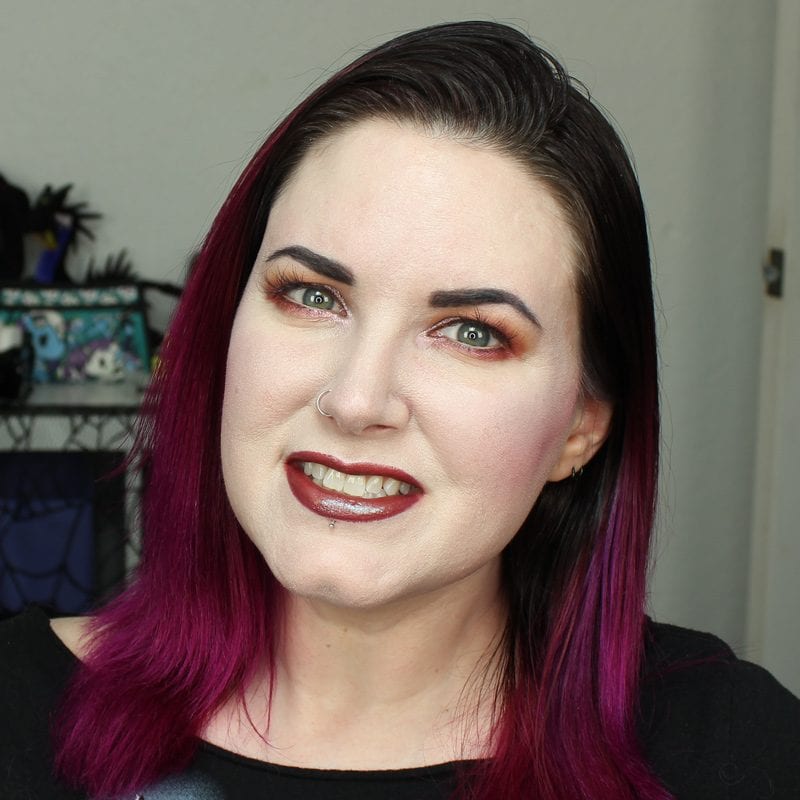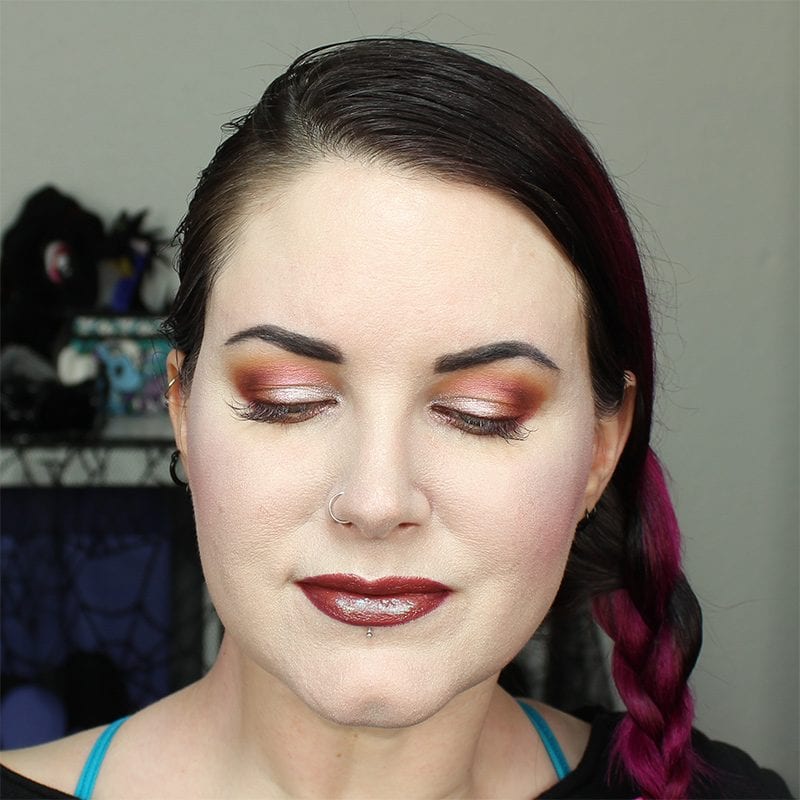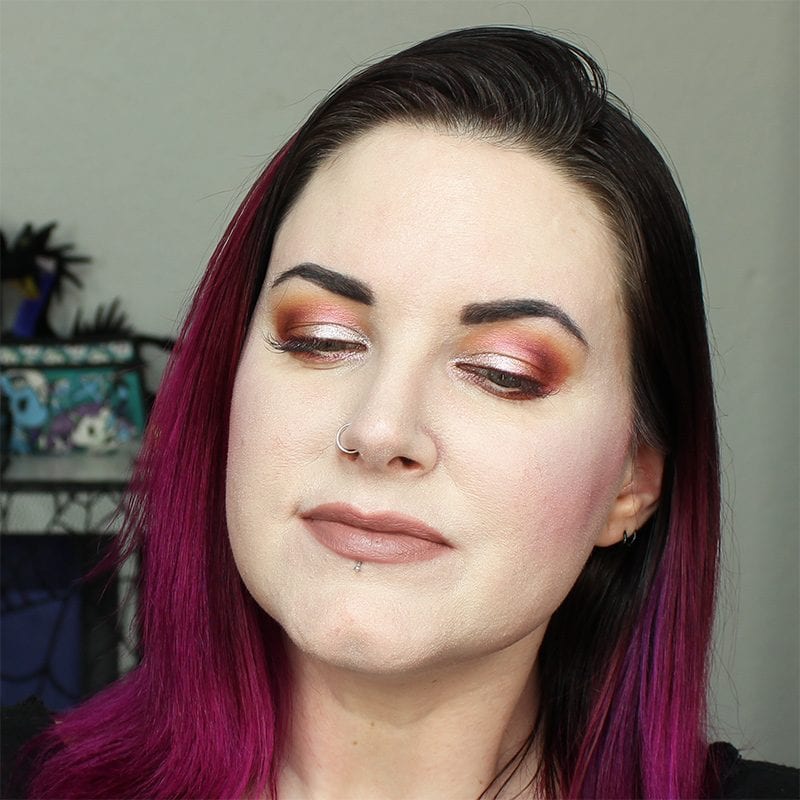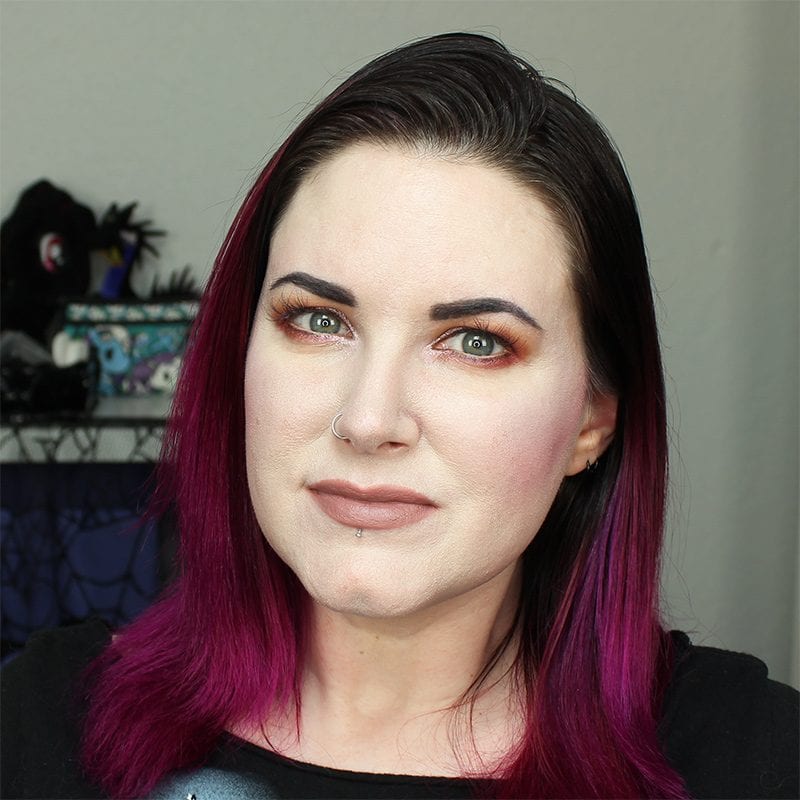 Eyes
Darling Girl Primer
UD ABC Gum – base shade, transition
UD Fireball – crease, lower lid, outer v
UD Vape (damp) – lid & inner v
UD Relish – outer v, outer lid
UD Punk – outer v, liner at upper and lower lash line
UD Aura – highlight
UD Walk of Shame pencil – waterline
Colour Pop Jet Set Black pencil
UD Blackout Brow Box
Face
UD Optical Illusion Primer + Liquid Aura
Idun Minerals Jorunn foundation
UD Quiver + Fetish blush
UD Liquid Aura highlight
UD Aura highlight
UD Chill Spray
Lips 1
UD Hex pencil
UD Epigram lipstick
UD Fever topcoat
Lips 2
UD Naked pencil
UD Oblivion lipstick
Urban Decay Fireball Tutorial
1. After applying your primer and base shade (I used ABC Gum) use the Sigma E25 or UD Iconic brush to apply Fireball to the crease, outer lid, and lower lid. I worked the brush into the socket of my eye, blending back and forth.
2. Deepen the outer v, outer lid and outer lower lid with Relish on the Sigma E36.
3. Spritz the Moondust brush with All Nighter Setting Spray and use that to sweep Vape onto the lid and inner v.
4. Use ABC Gum as a transition shade to blend out the edges of the crease with the Tapered Blending Brush.
5. Line the upper lash line and outer lower lash line with Punk on the Sigma E06.
6. Deepen the outer v with Punk on the Sigma E36.
7. Highlight under the outer brow and at the inner corner with Aura. I normally use the Kat Von D Shade + Light Eye brush for this.
8. Line the lower waterline with Walk of Shame pencil. Add mascara or false lashes.
Shop Your Stash for Similar Shades
ABC Gum – pale peach matte
Fireball – peach with a pink shift
Relish – red matte
Vape – light pink mauve with pink and silver sparkle
Punk – burgundy brown matte
Aura – iridescent white with pink-red shift
If you don't own these colors, you could recreate this with the Anastasia Beverly Hills Modern Renaissance palette or Makeup Geek eyeshadows.
I tried to find a way to make UD Epigram lipstick work for me. I layered it on top of Hex pencil, which gave it an almost brick red tone. Then I put Fever on top for some shimmer. Fever makes my lips look nice and plump. I also tried the look with UD Oblivion. I love that shade so much! It's such a great nude neutral on me.
By the way, I don't recommend using the UD Optical Illusion Primer with the Idun liquid foundation. I love both products but I don't feel like they work well together. I feel like they made the foundation look heavy. It's also probably because I've been doing my foundation differently lately and using a much thinner primer and foundation.
I love the Urban Decay Moondust eyeshadows. They're great to pop on the lid to amp up a look. I definitely think they perform best when used with a mixing medium or damp, as that brings out all their sparkle and shine.
What do you think of my Urban Decay Fireball Tutorial?