Best Foundations for Fair and Pale Skin

Best Foundations for Fair and Pale Skin
I've wanted to bring you an updated Best Foundations for Fair and Pale Skin for quite a while now. This past week I had the time to do it. I spent just over 3 hours outside in indirect sunlight so that I could do face swatches of 49 foundations for you. Many of these are vegan. I actually do own more than 49 foundations, but these were the ones I grabbed. I'd be happy to do individual wear test videos & reviews for any you request.
I did not add white foundation mixer to any of these. I did add Nyx Opalescent to two of them to make them apply better on my dry skin. Nyx Opalescent does not change the color but it does change the texture / finish.
I used coconut oil to remove and moisturize in between swatches. Fingers, foundation brushes and a beauty blender were used to apply the foundations. A microfiber cloth was used to wipe off the tools in between.
I prefer neutral or neutral leaning warm foundations that are light to light-medium coverage for my dry sensitive skin. I want a foundation to hide my redness and blur imperfections, as well as match my neck and chest. My face appears darker because it has a lot of surface redness from rosacea.
See my best vegan foundations article that inspired this video!
Best Foundation Mixers
You can shade adjust any of these foundations with the following products to make them a better match for your skintone. Pale olive exists, just as fair warm and fair cool do too.
Best Mixers for Dry Skin
Best Mixers to Lighten Foundation
Best Mixers for Olive Skin
Best Mixers to Deepen Foundation
What I Put On Before Foundation
Best Foundations Swatched on Pale Skin
These photos are not edited at all. You can see all my flaws, my pores, everything there is. Because it was an overcast day the clouds came and went, changing the lighting slightly throughout the several hours while I took these photos. Right after I finished there was a downpour of rain. My timing was pretty perfect.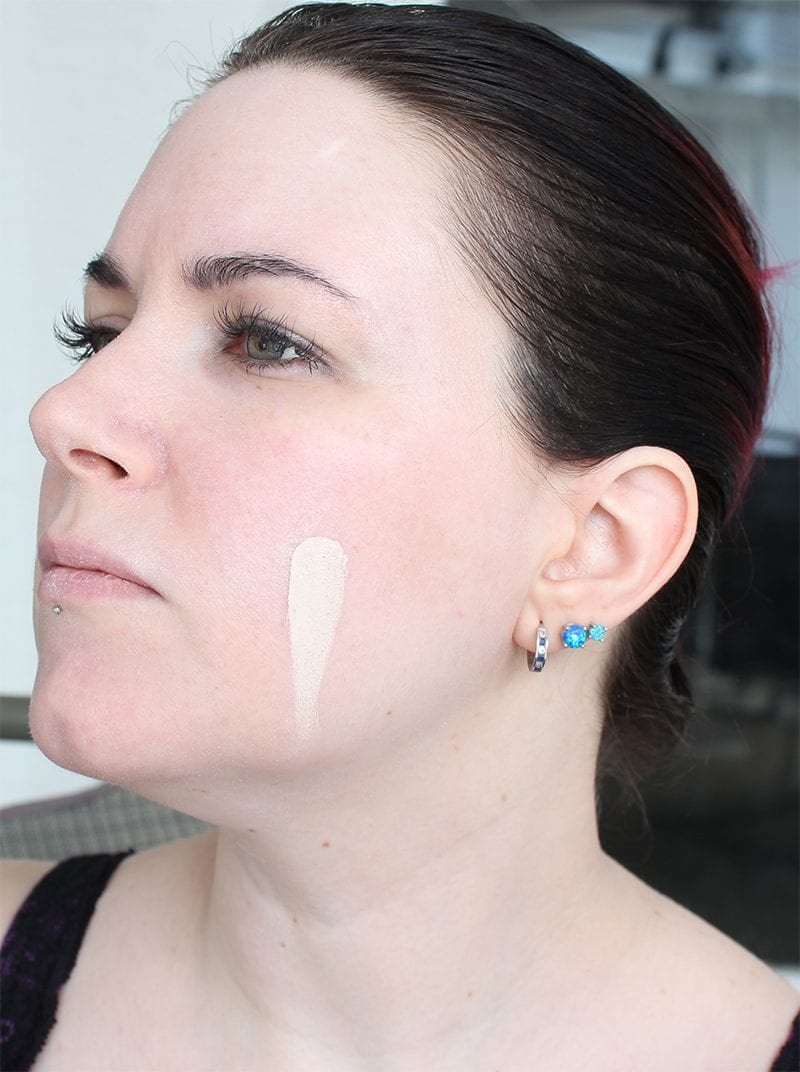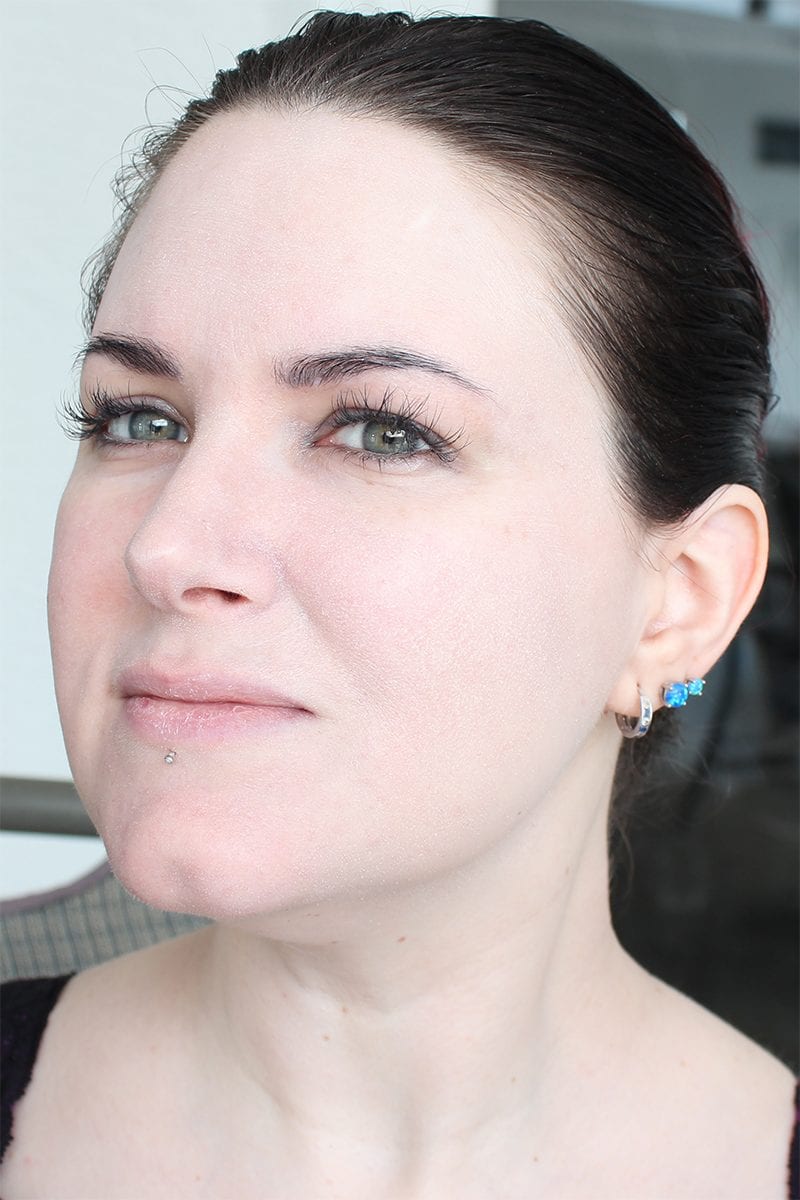 Kat Von D Lock-It Foundation in L41 Neutral (with Nyx Pro Opalescent). I think L41 is a great match for my skintone. (vegan)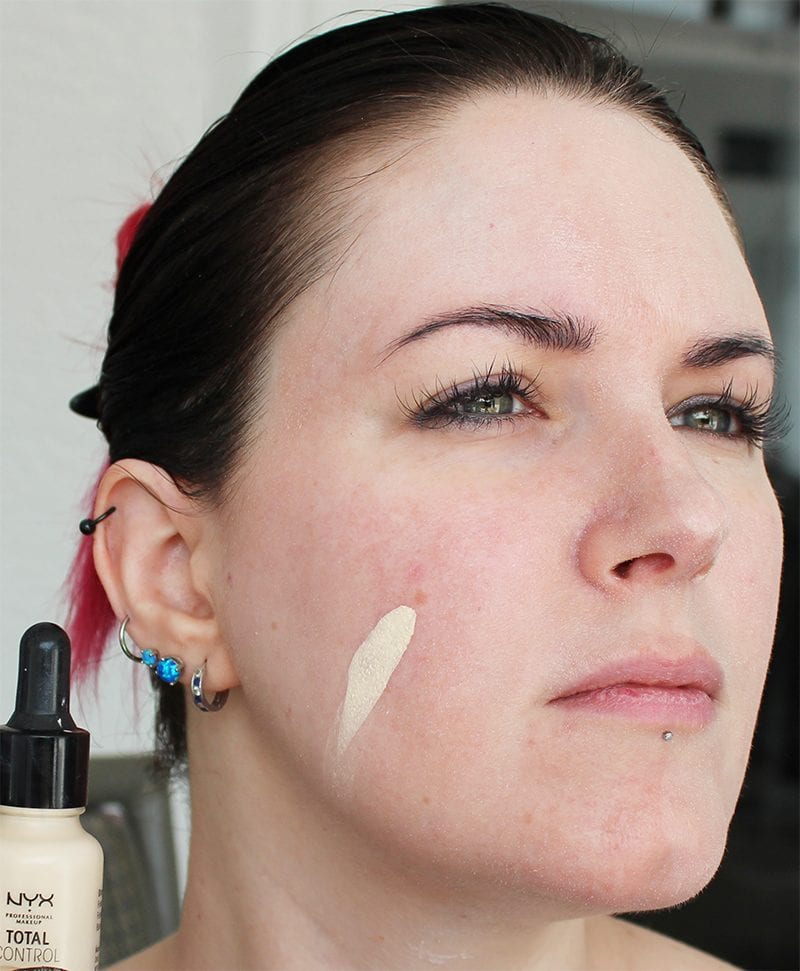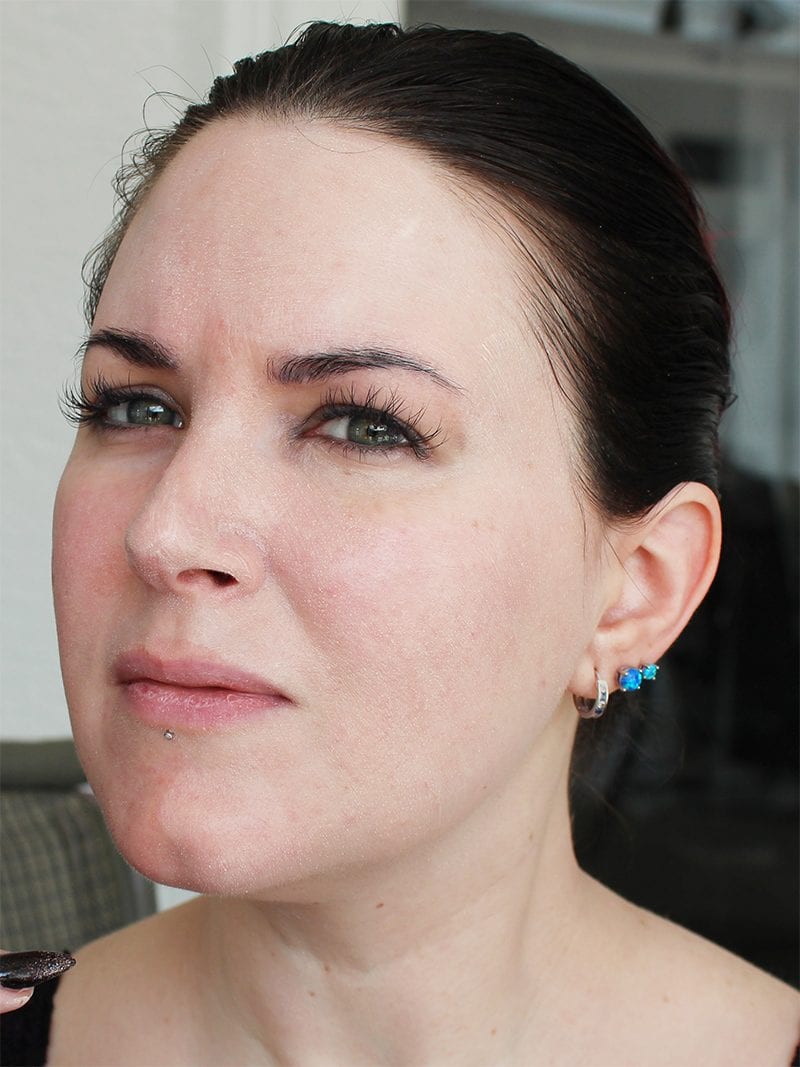 Nyx Total Control Drops in Pale (with Nyx Pro Opalescent). Pale is a good color match for my skintone.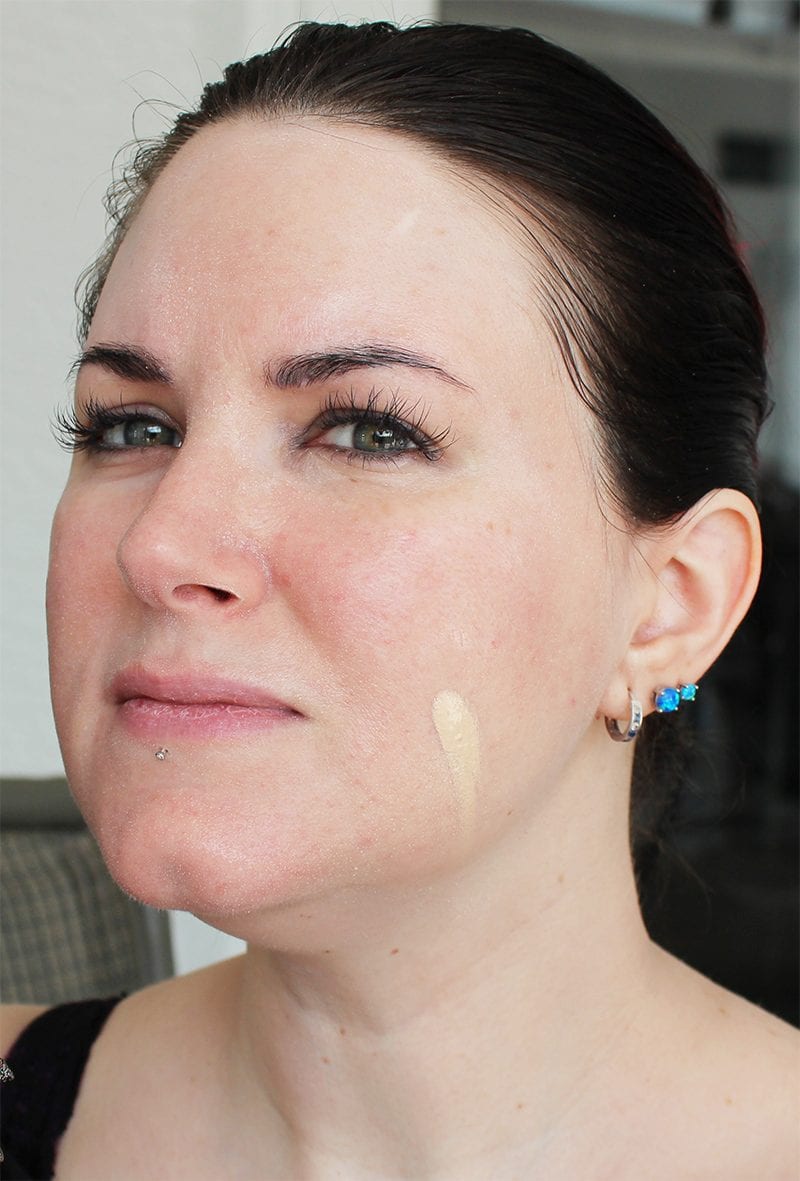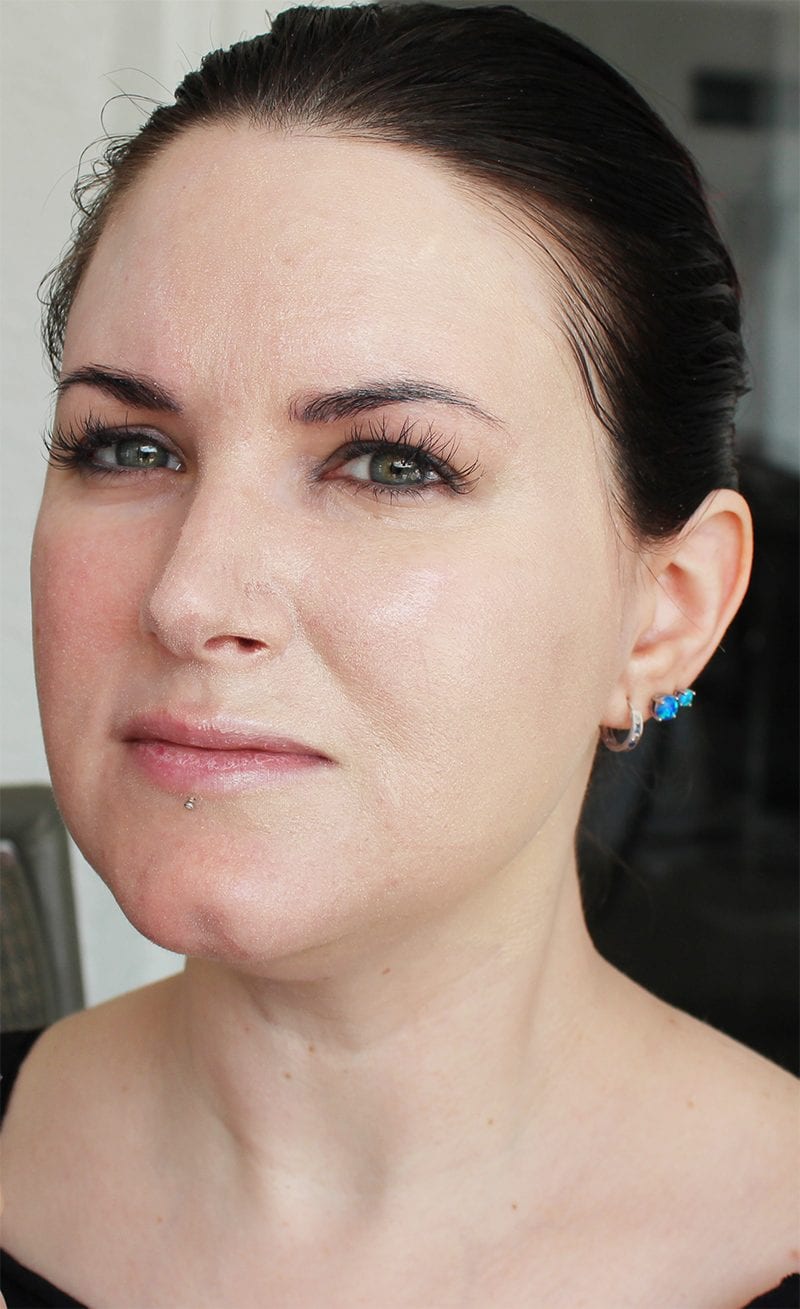 Natasha Denona Face Glow Foundation in 10 Neutral Porcelain.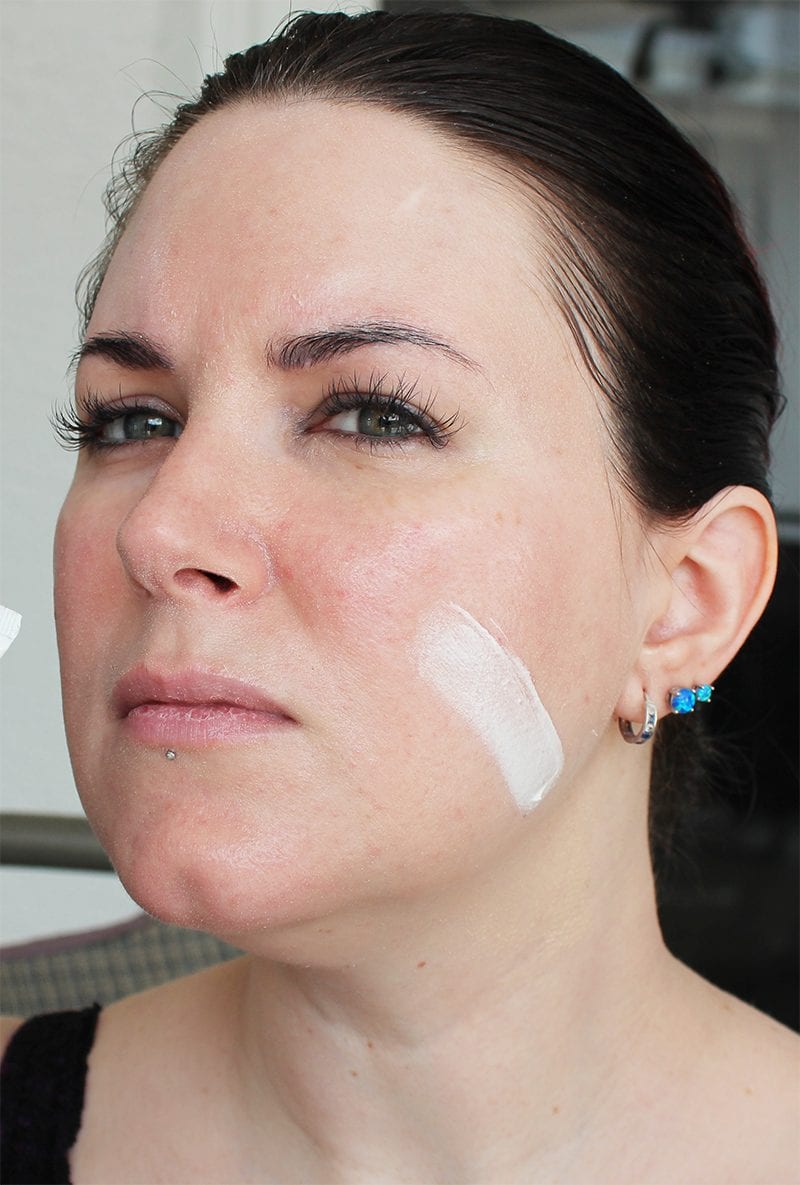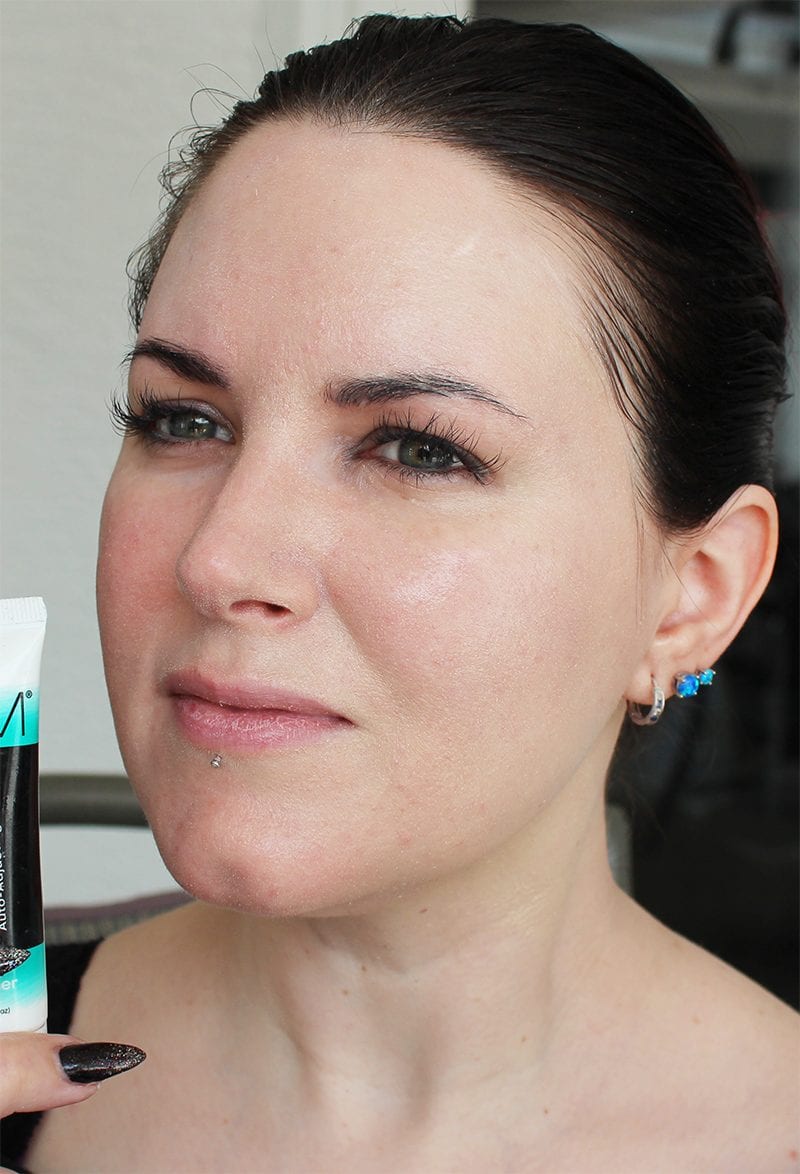 FOM Facial Enhancer in Light.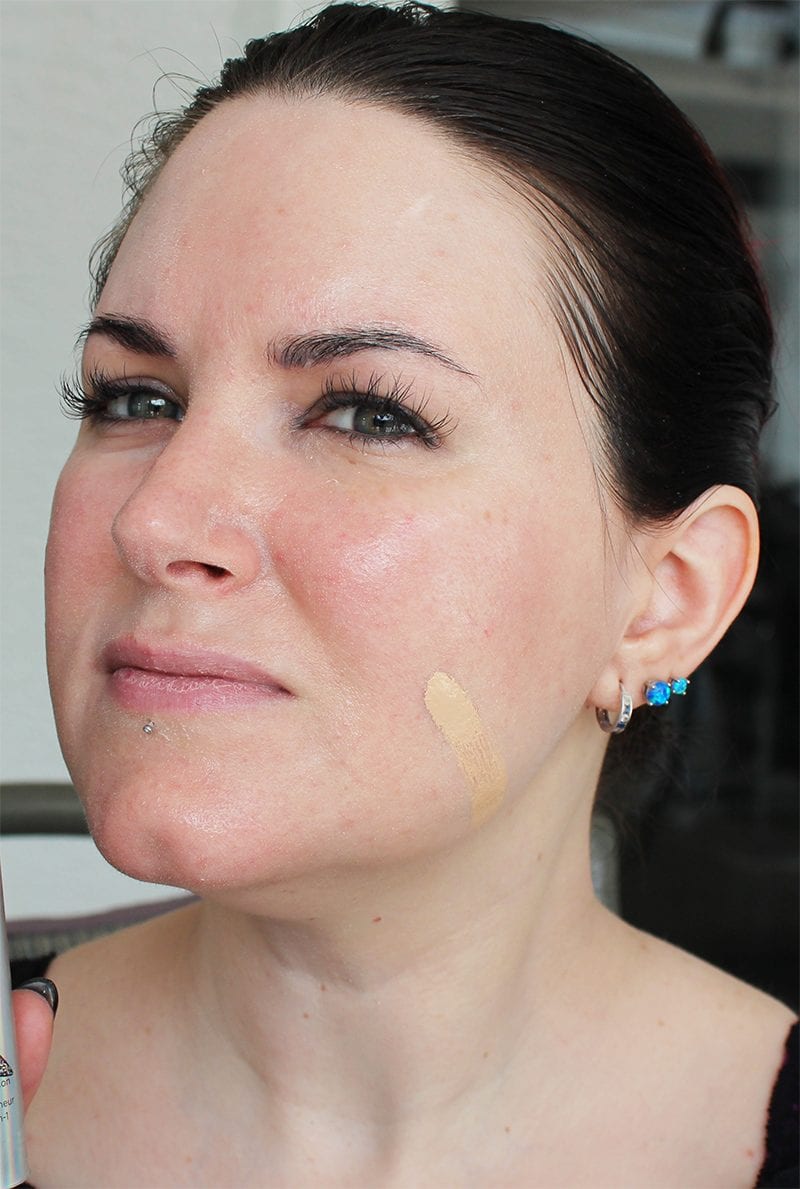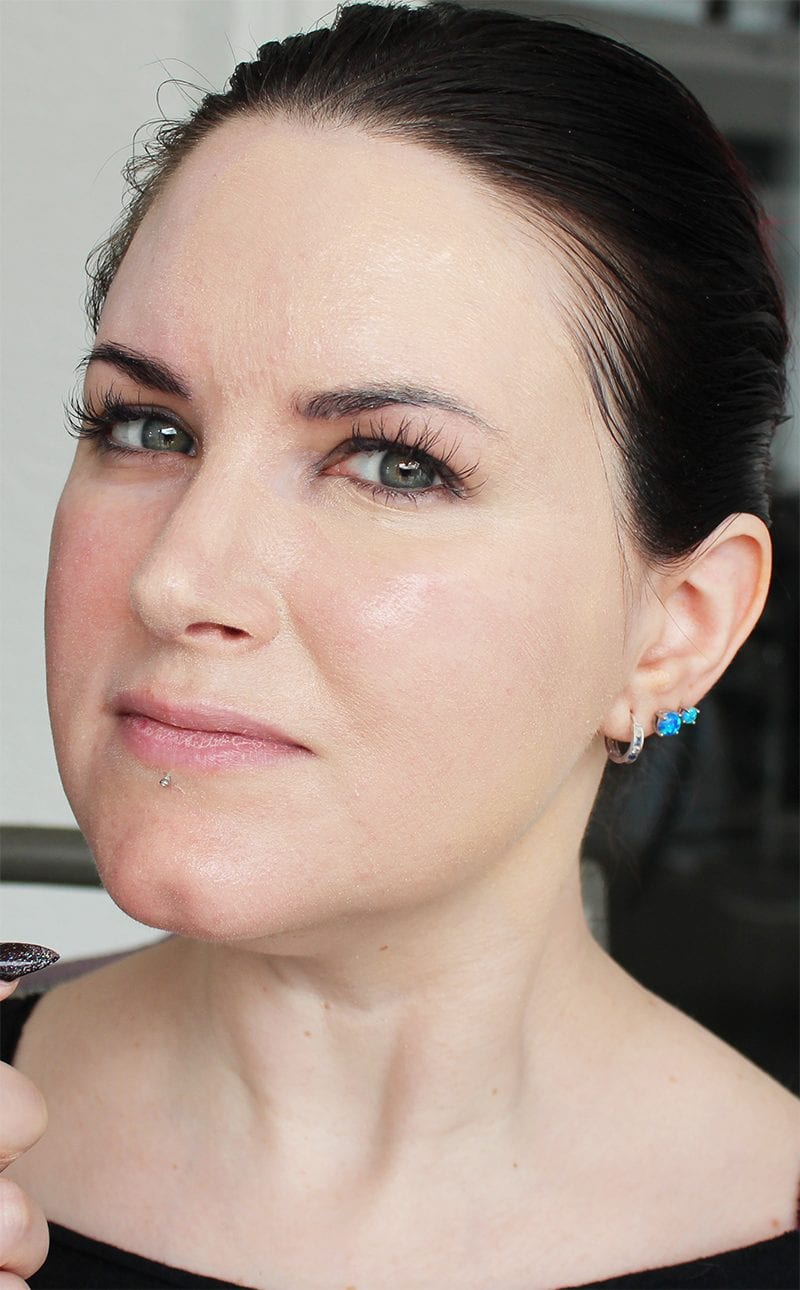 PUR Bare It All Foundation in Porcelain.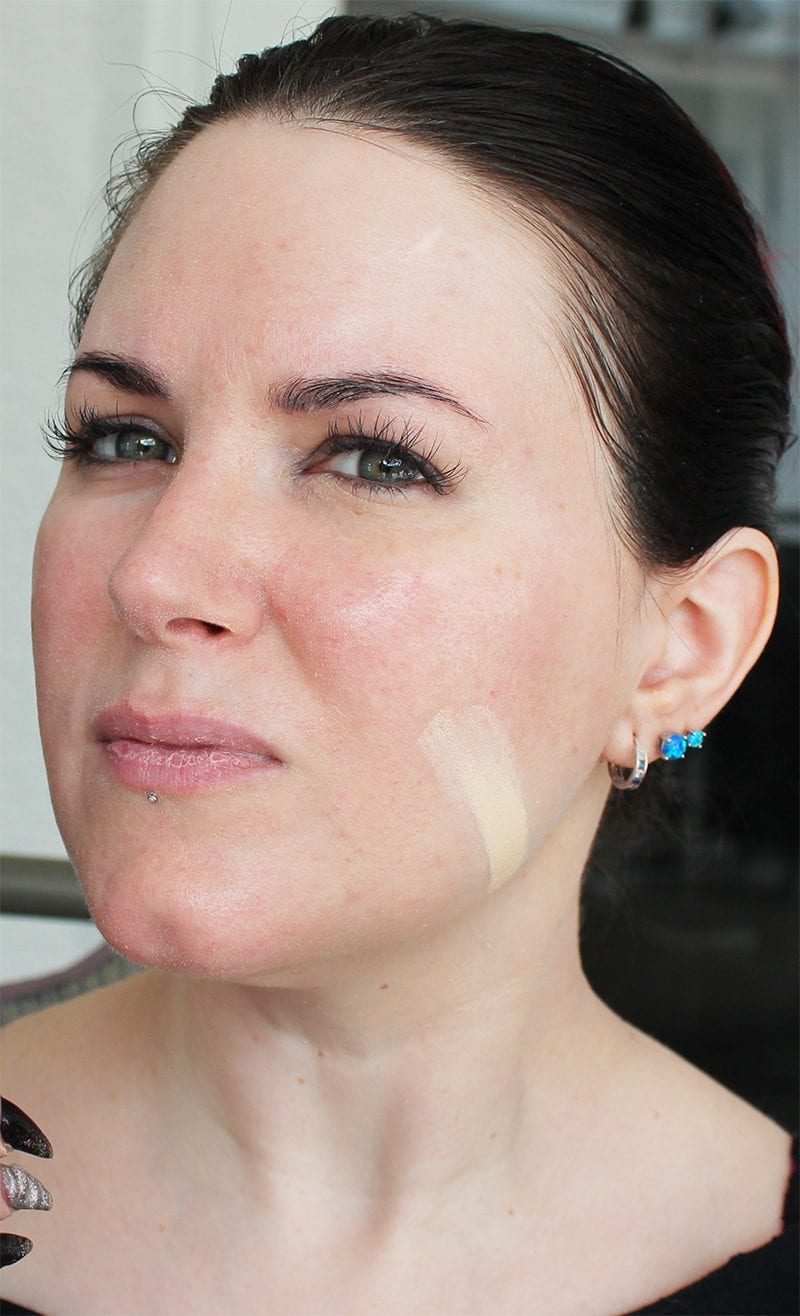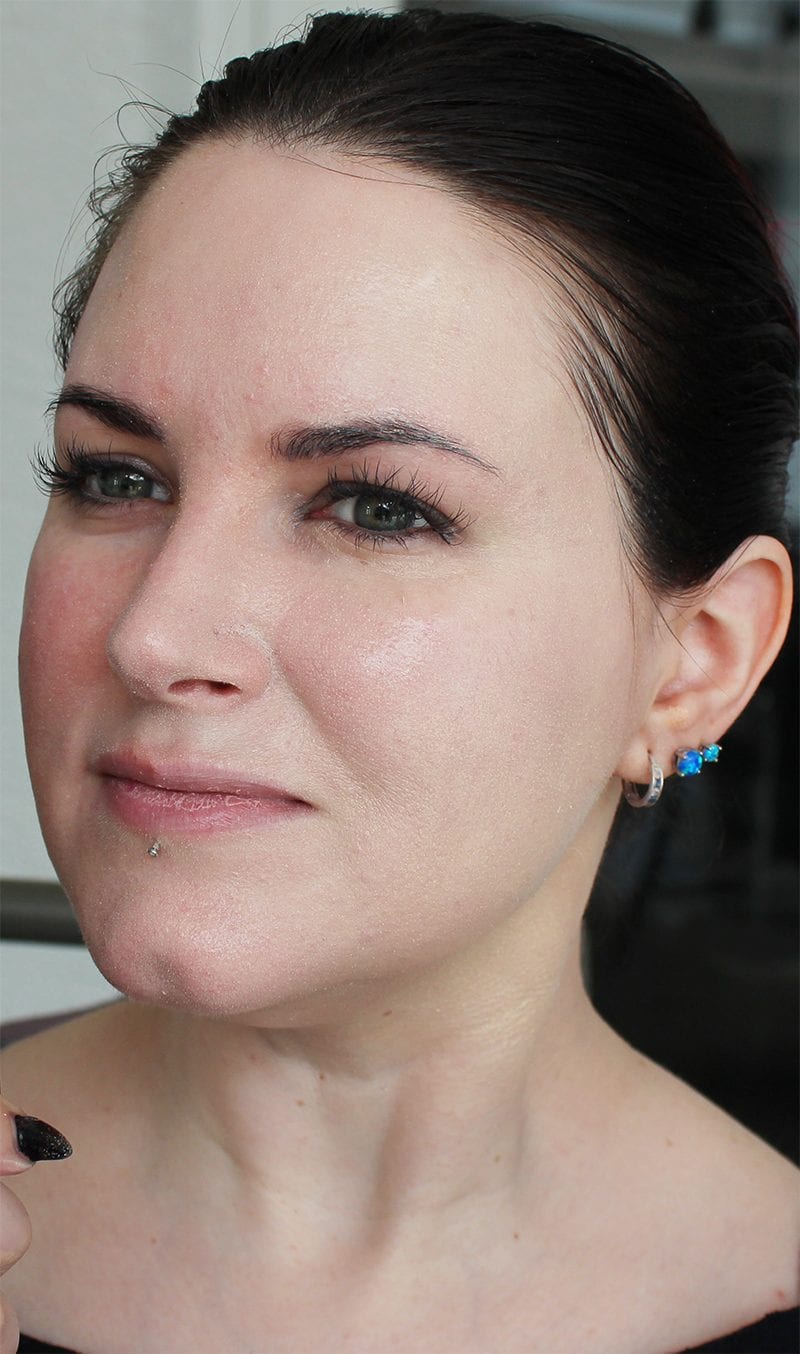 Cover FX Natural Finish Foundation in N0. (vegan)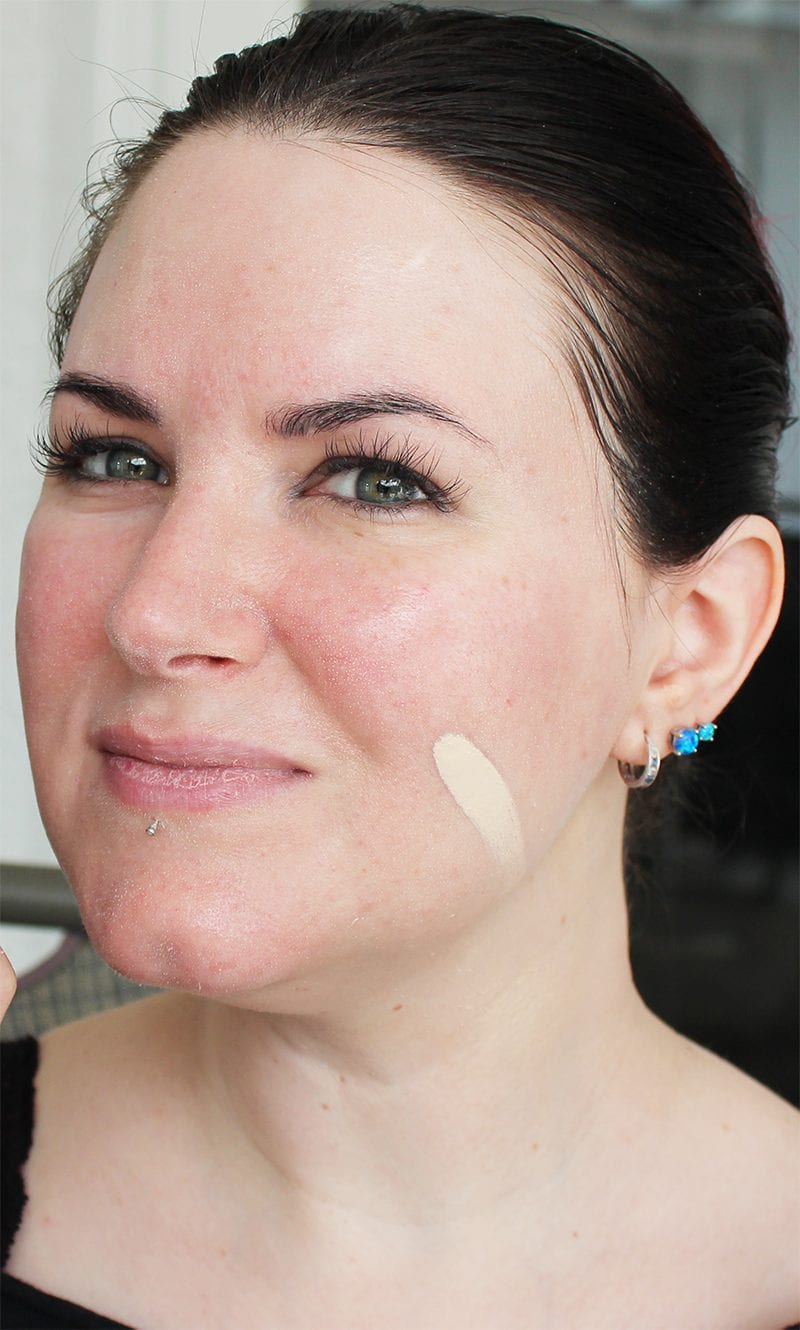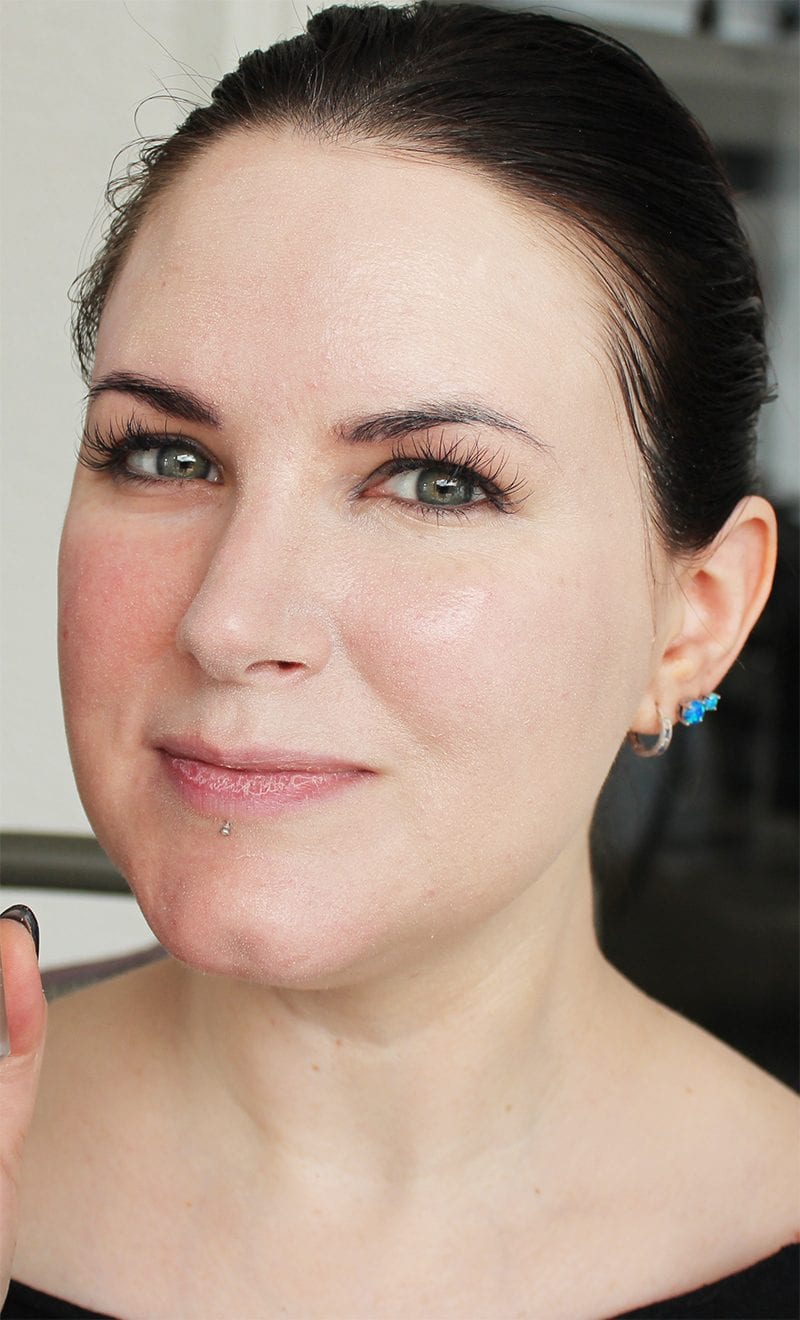 Idun Minerals Norrsken Foundation in Jorunn.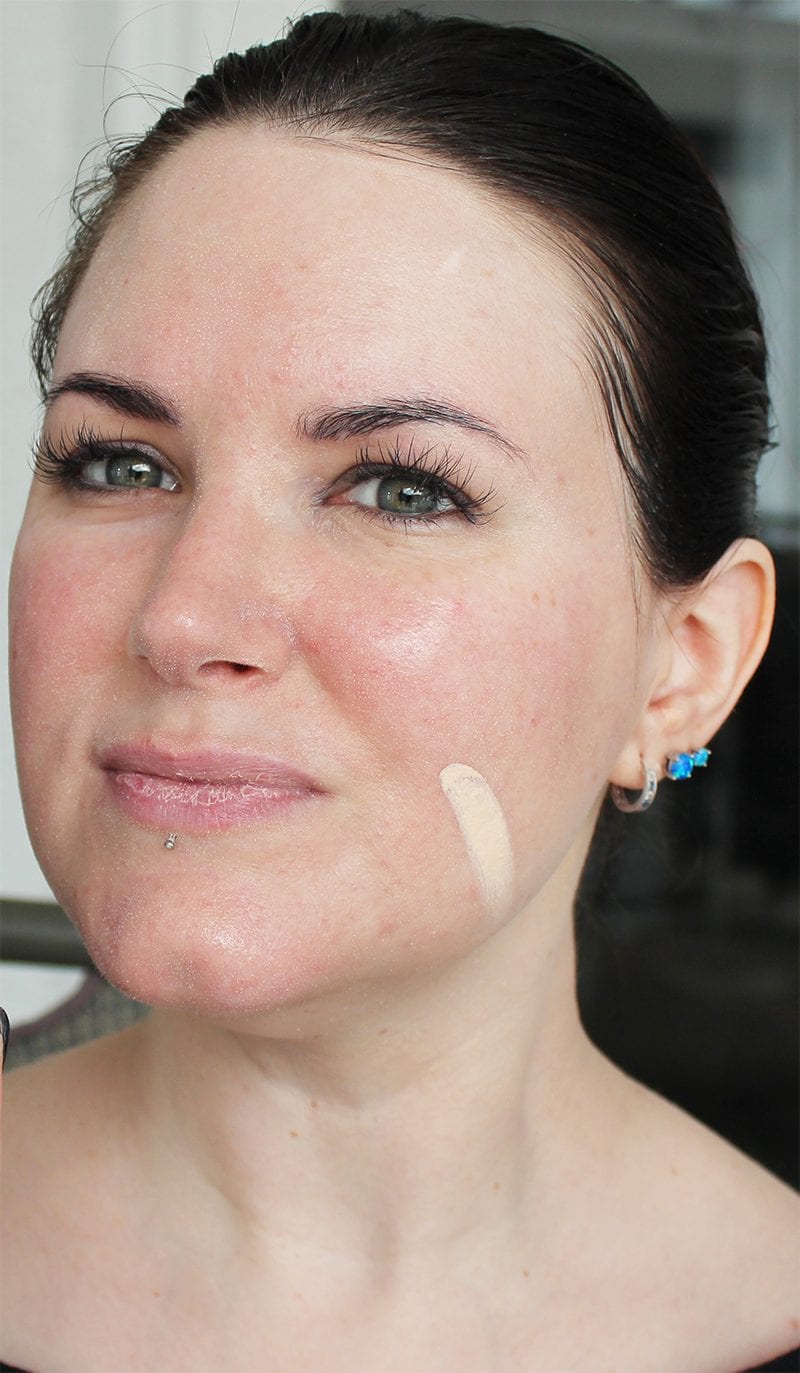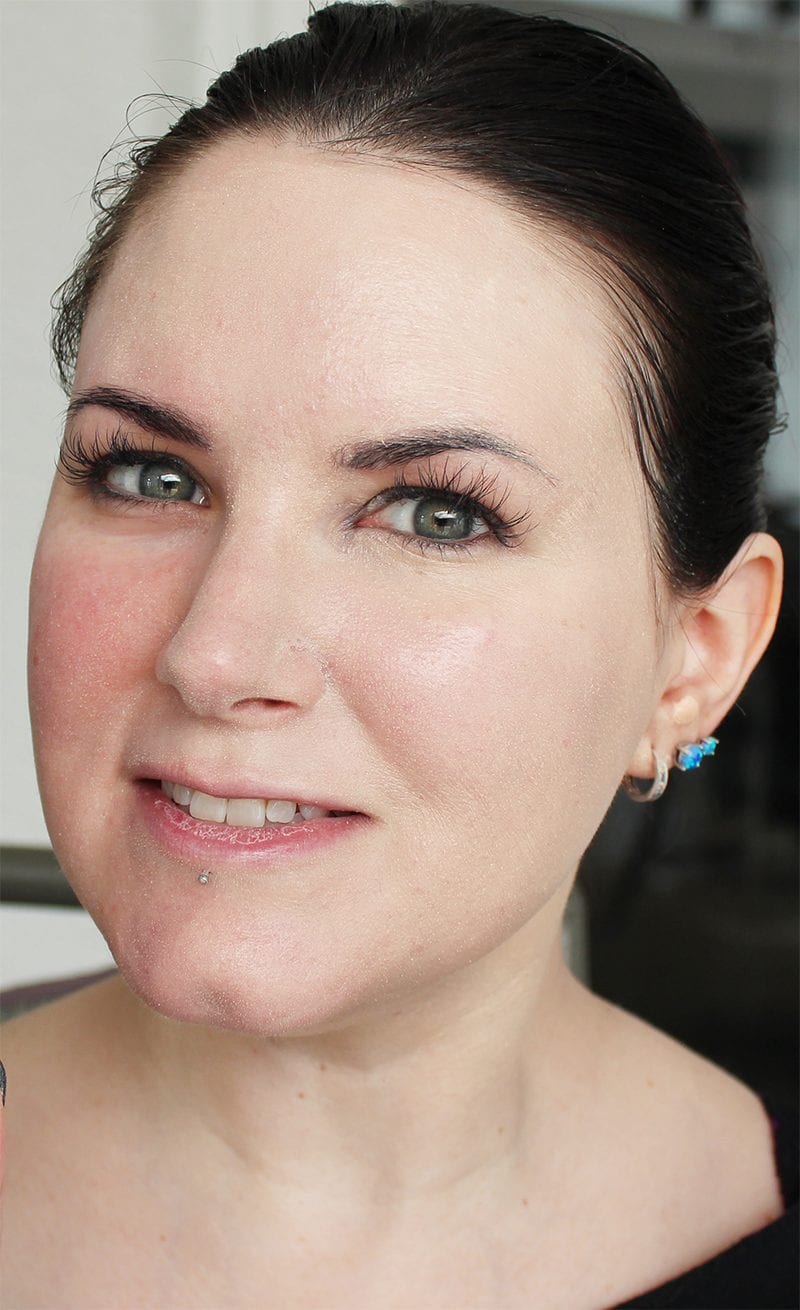 Paula's Choice Serum Foundation in Porcelain. (vegan)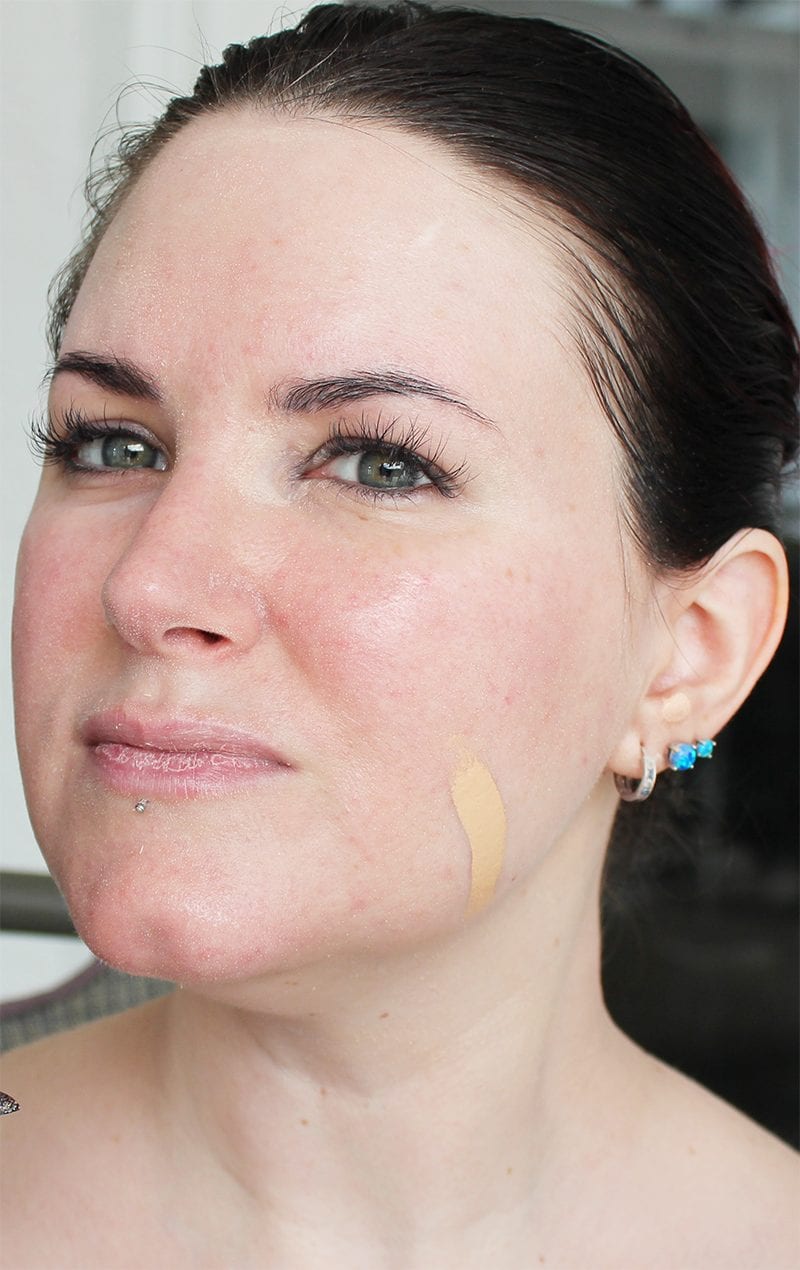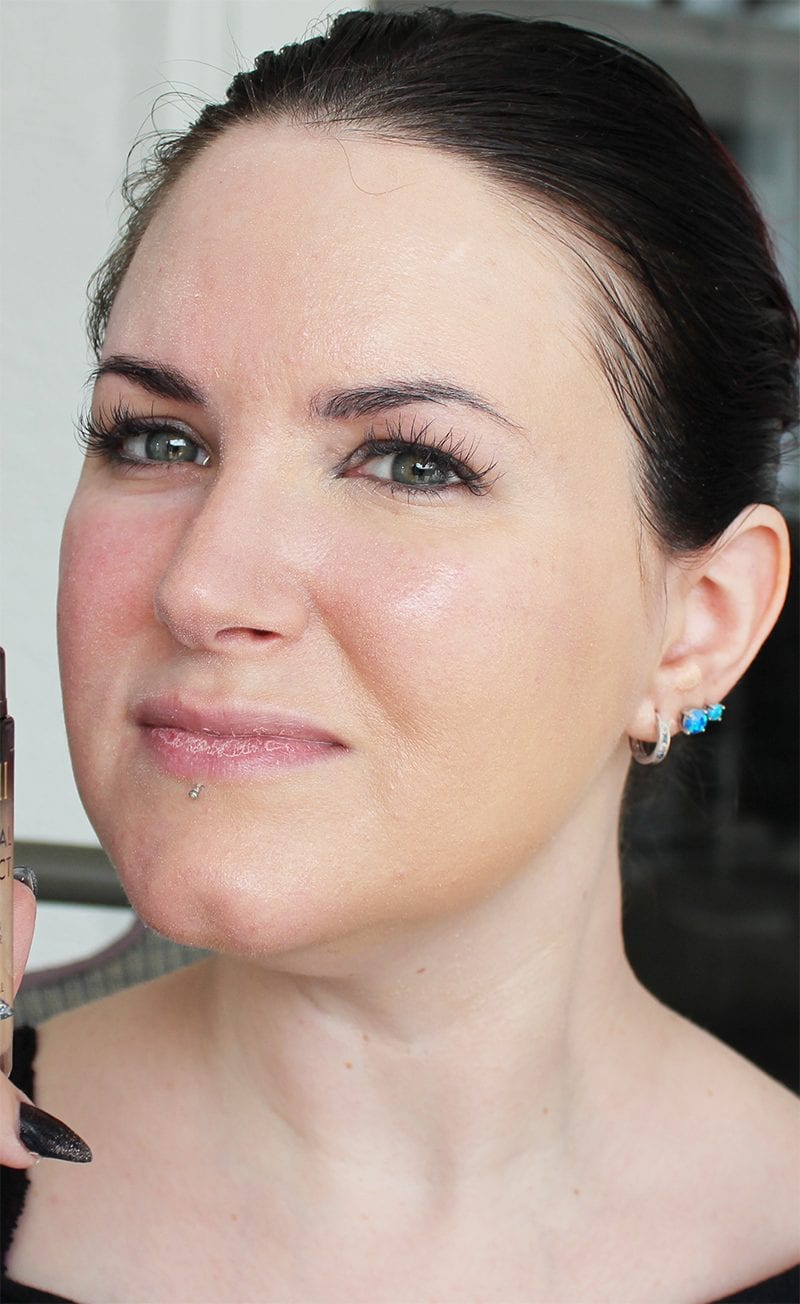 Milani Conceal + Perfect in 00 Light Natural.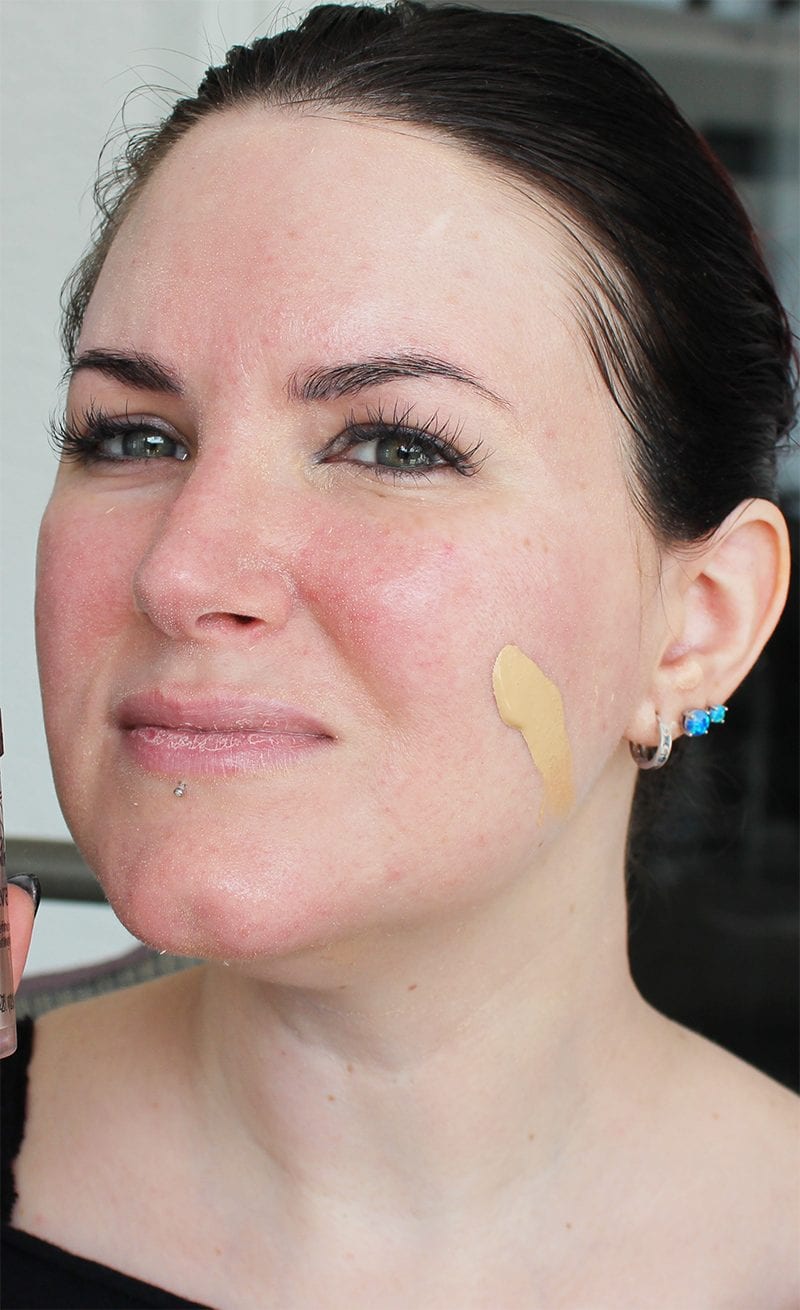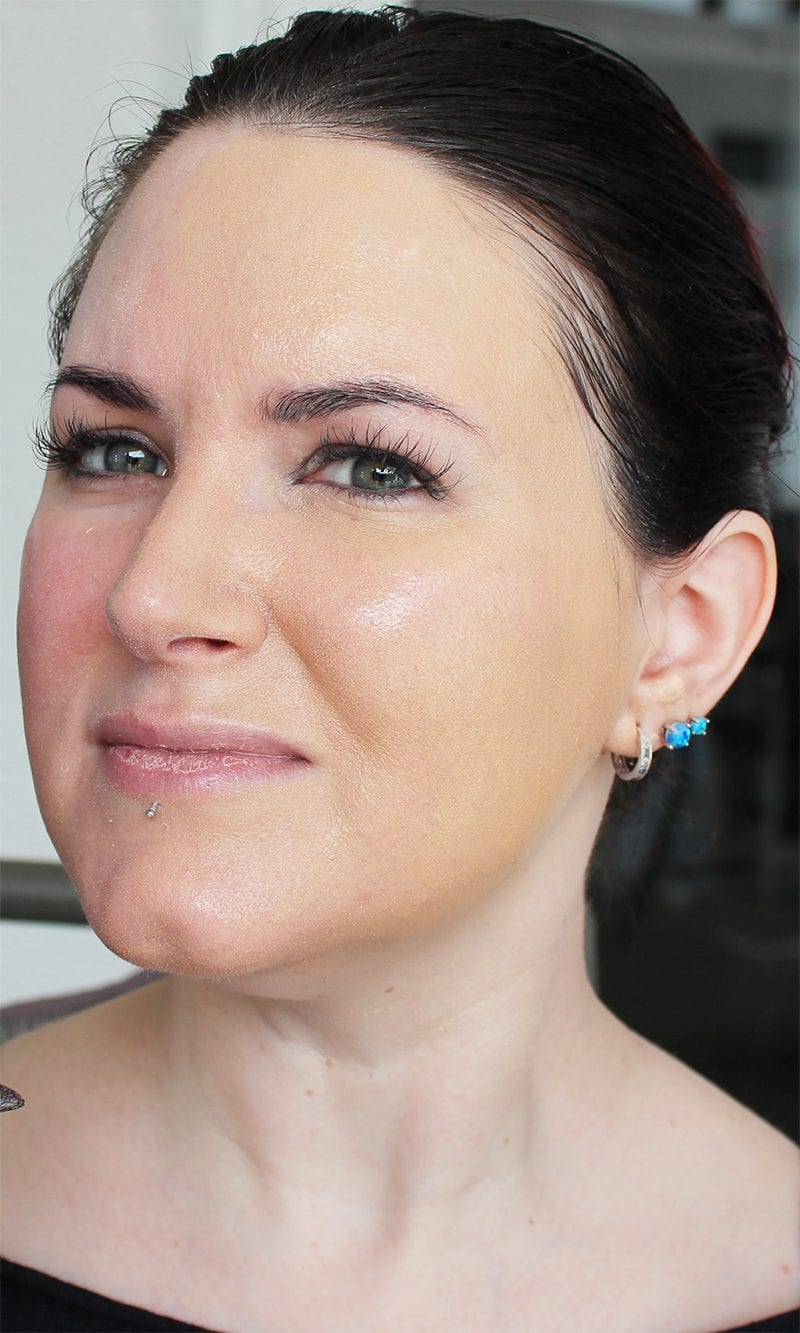 LA Girl Pro Coverage Illuminating Foundation in Fair.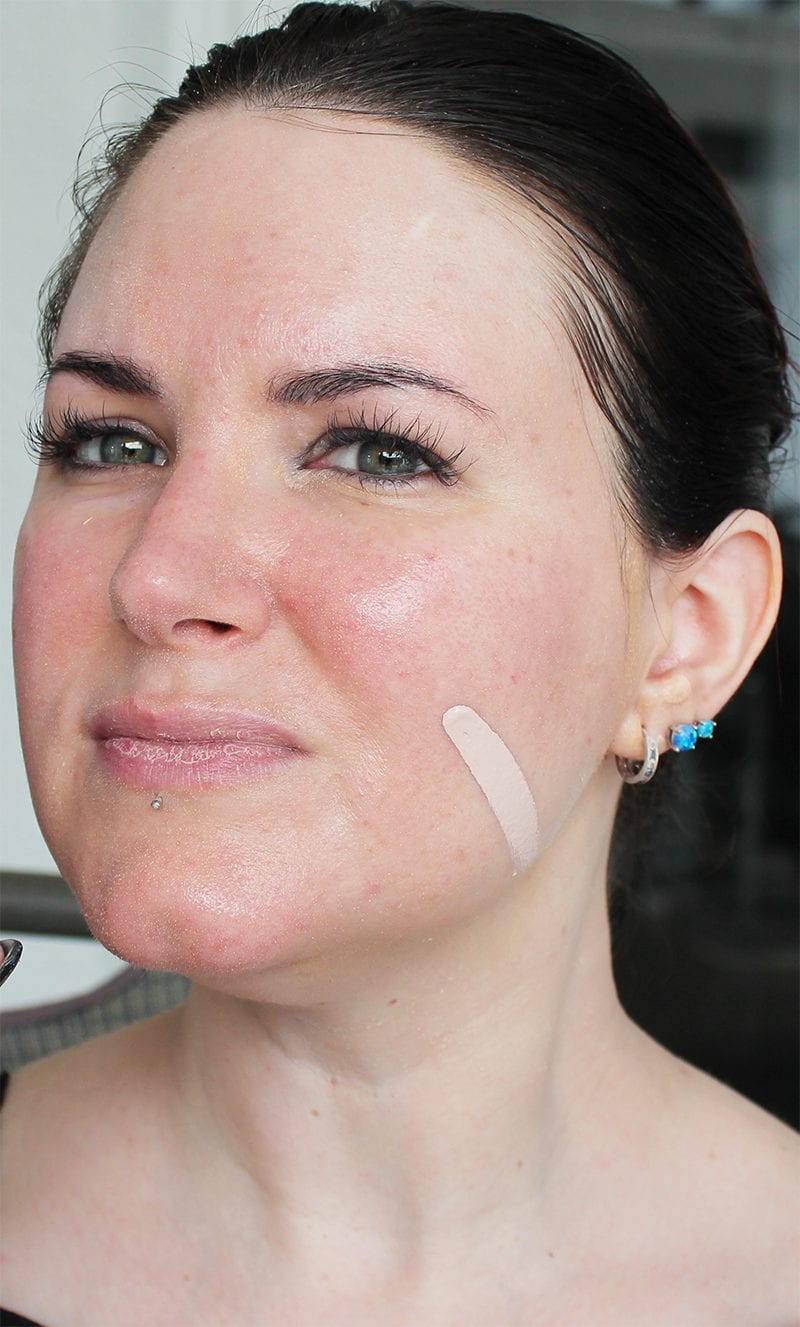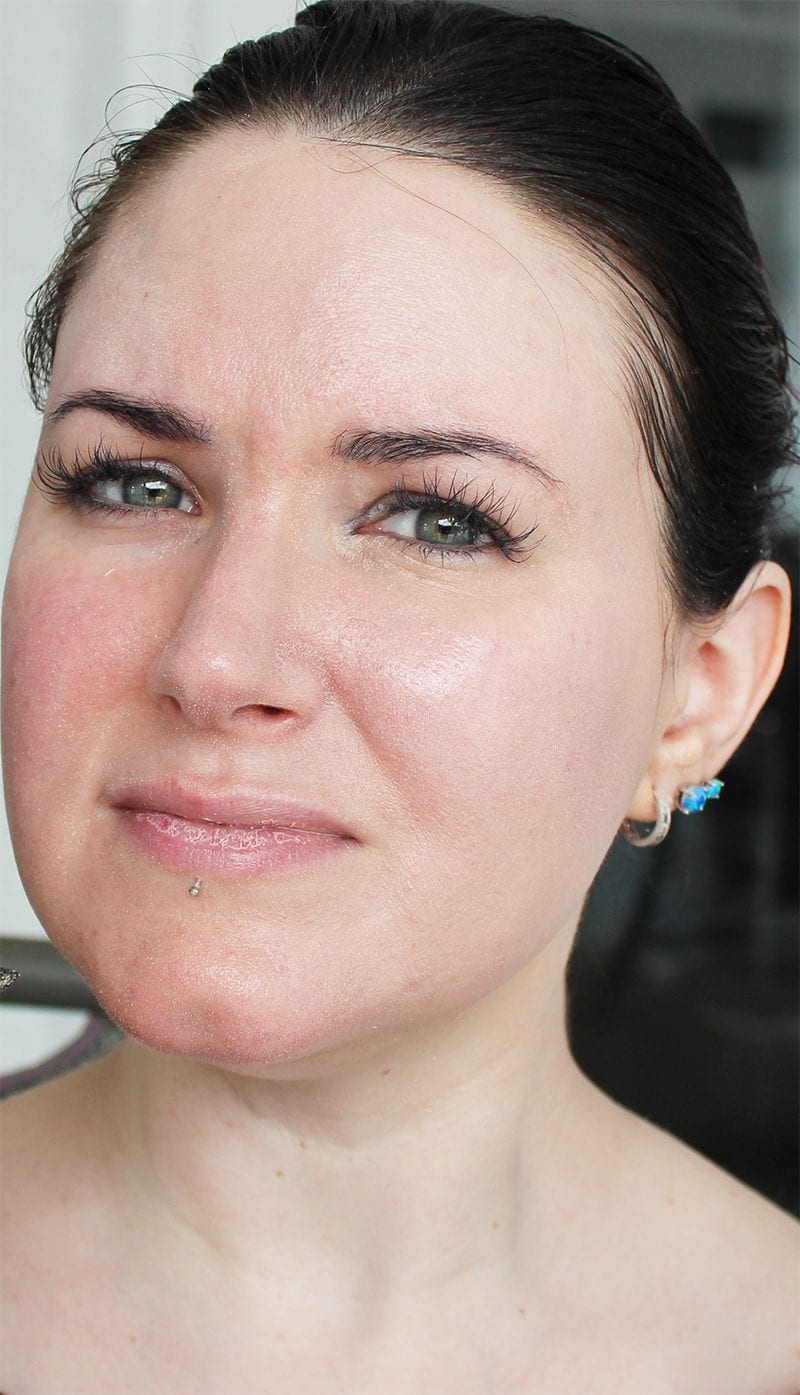 Glory Boon Foundation in Glow. (vegan)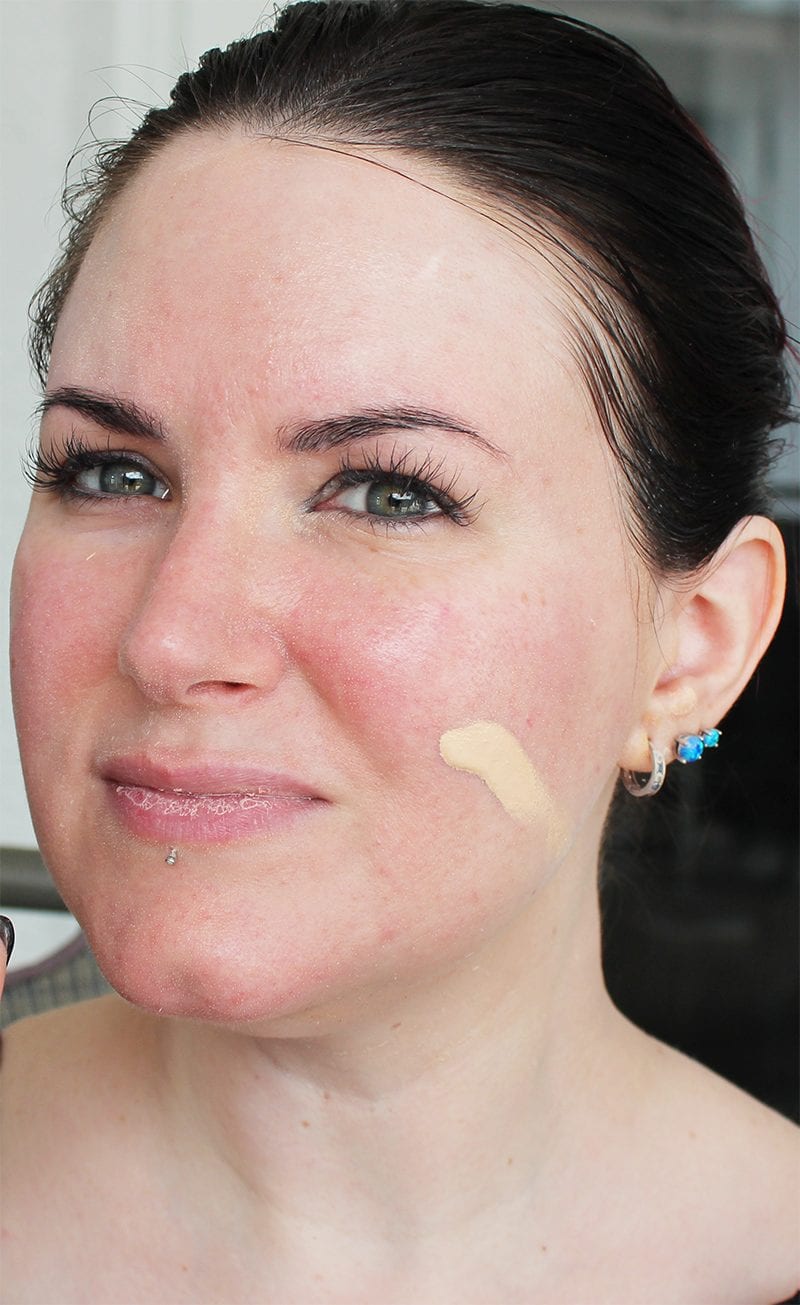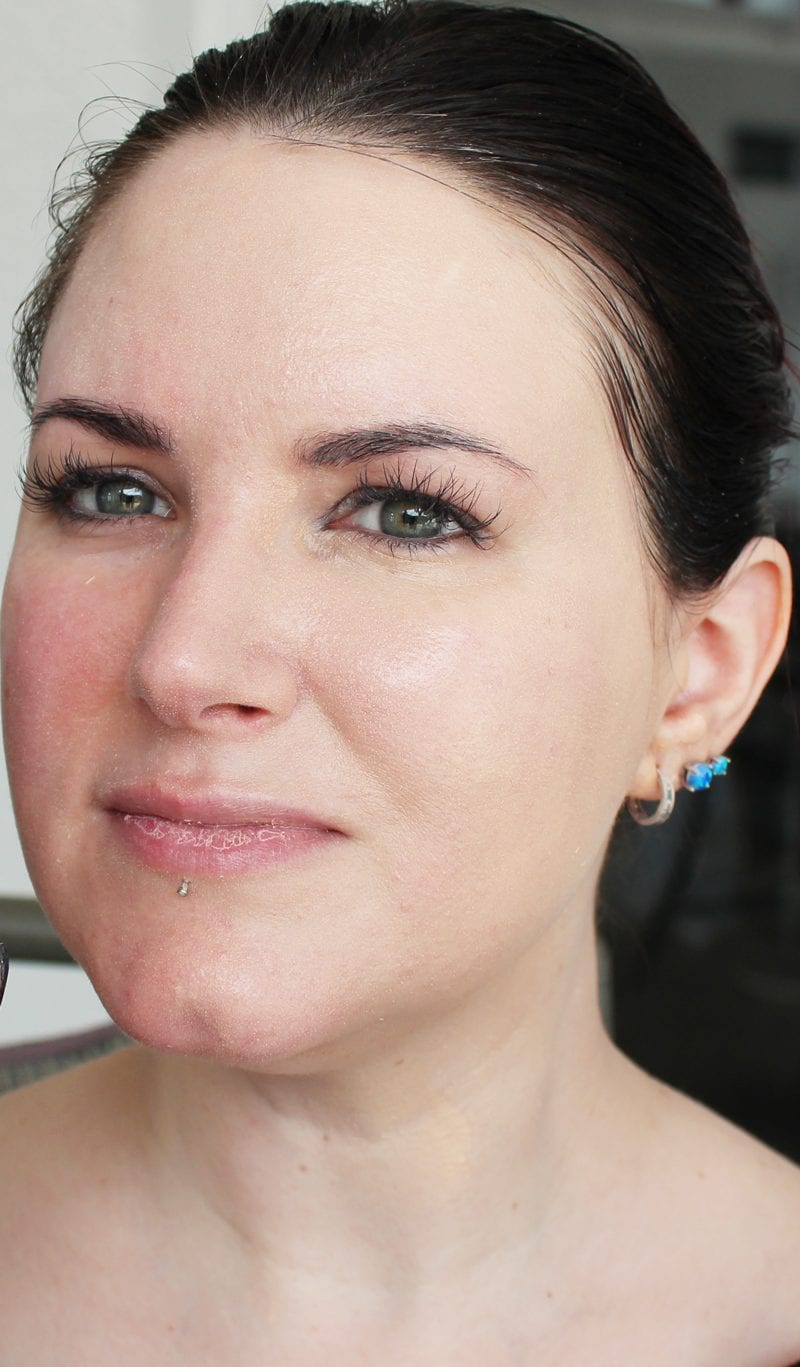 Too Faced Born This Way Foundation in Snow. (vegan)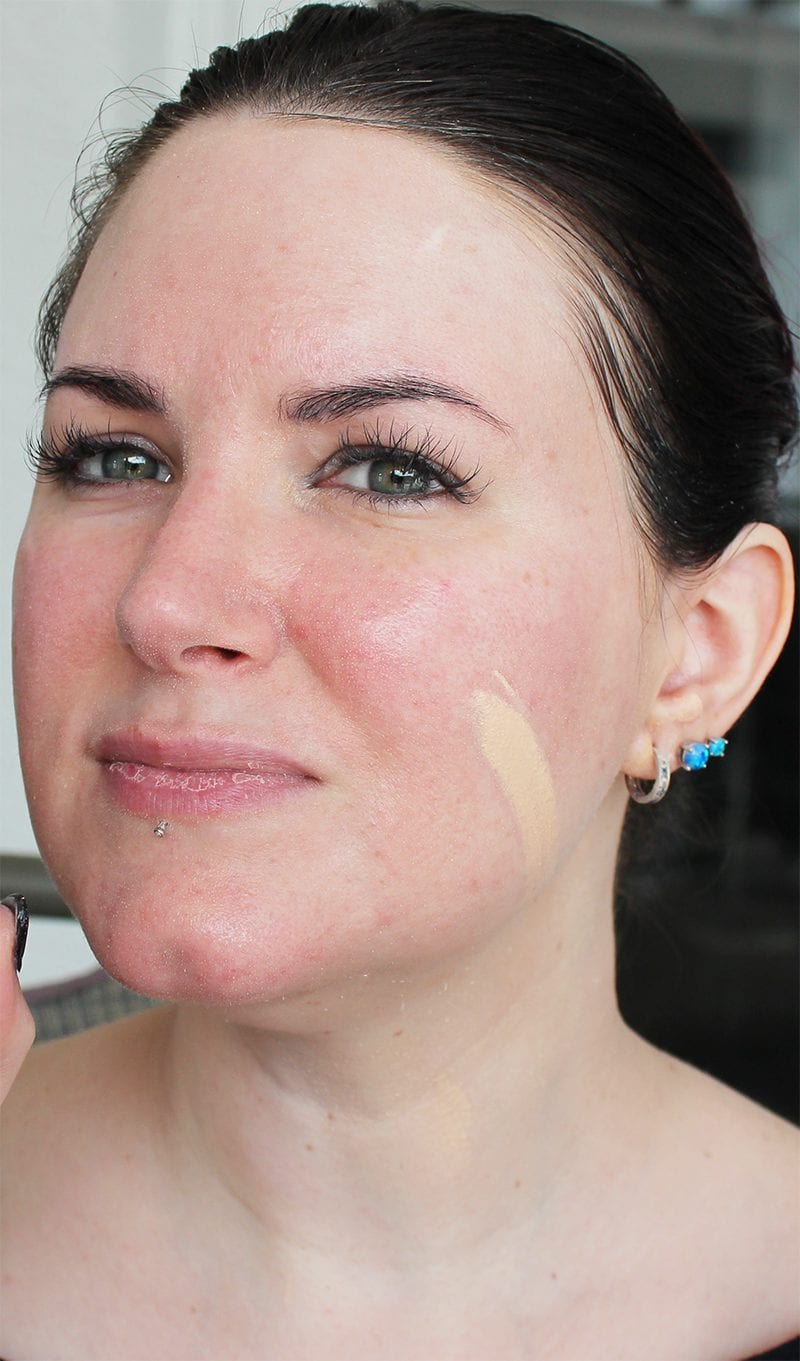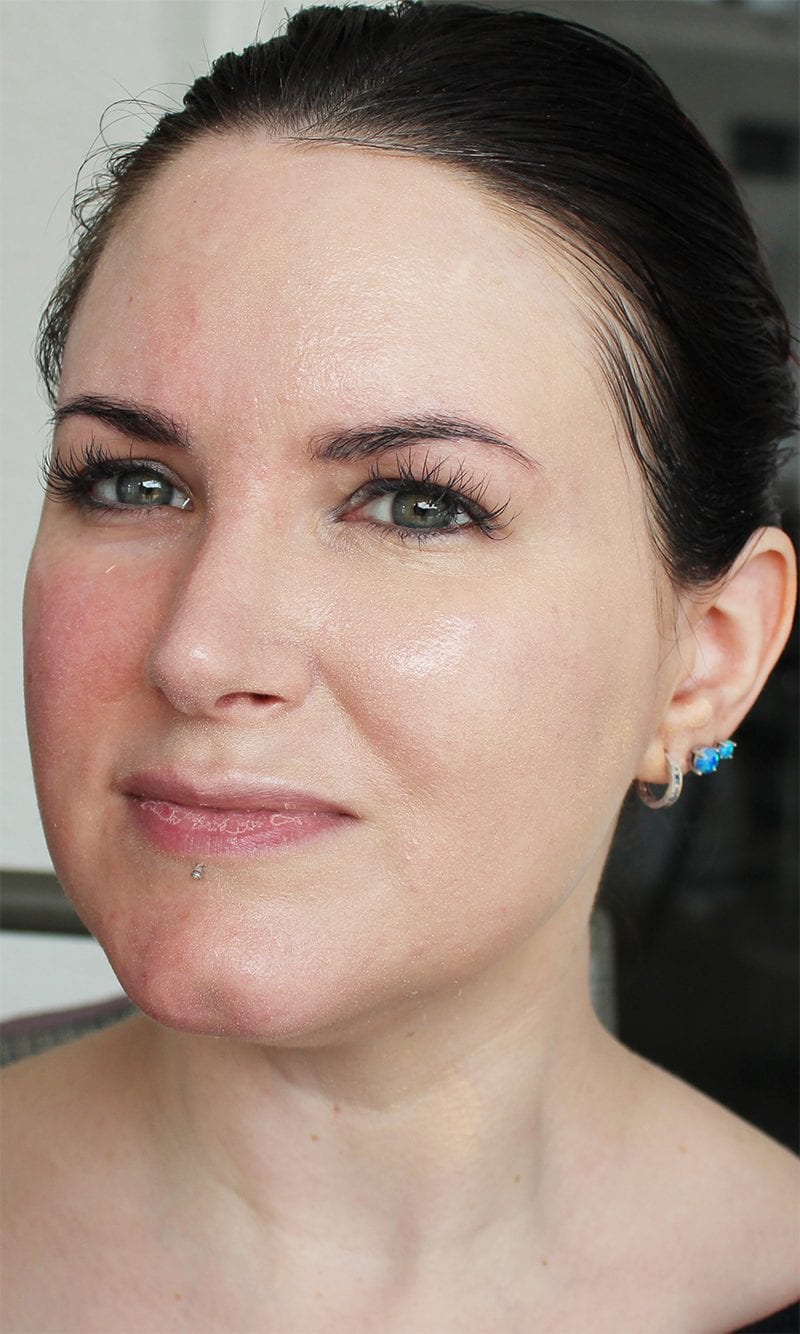 The Body Shop Fresh Nude Foundation in Chelsea. (vegan)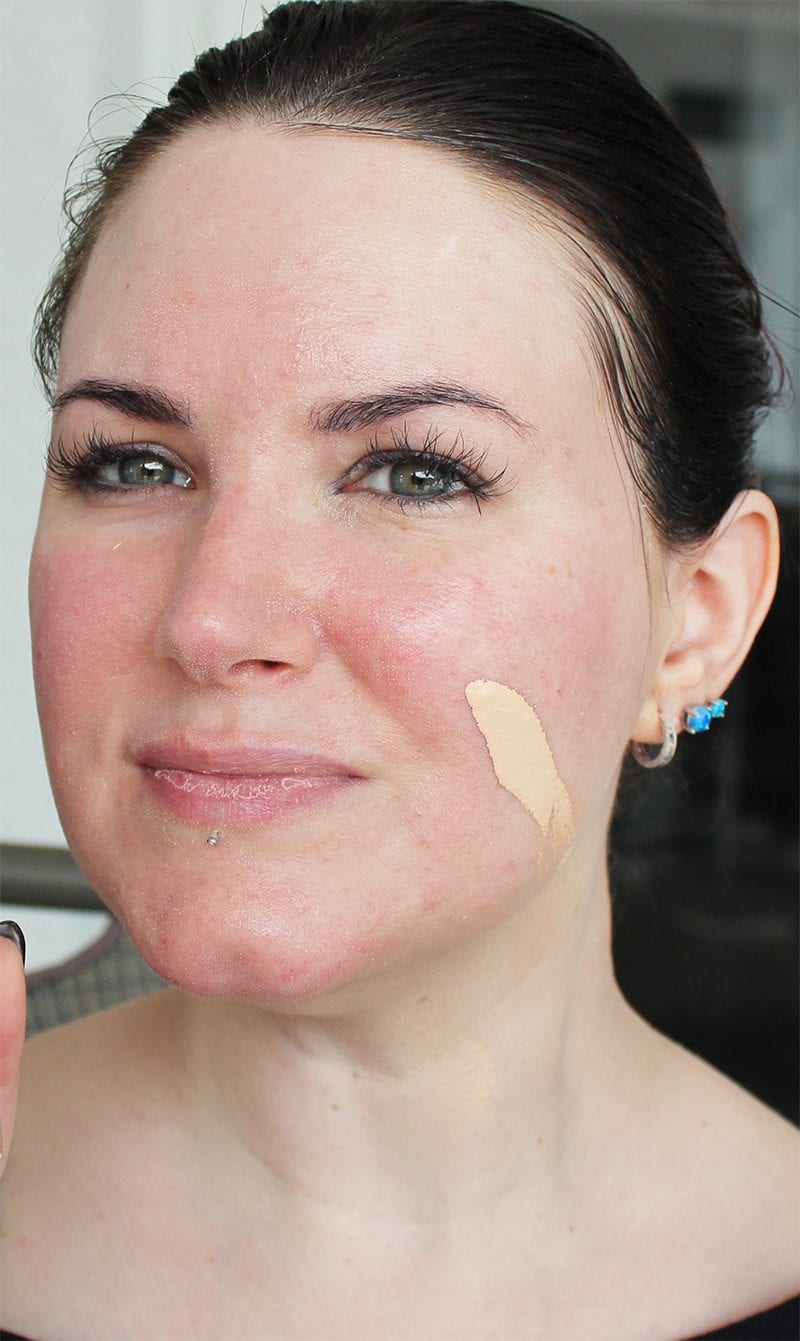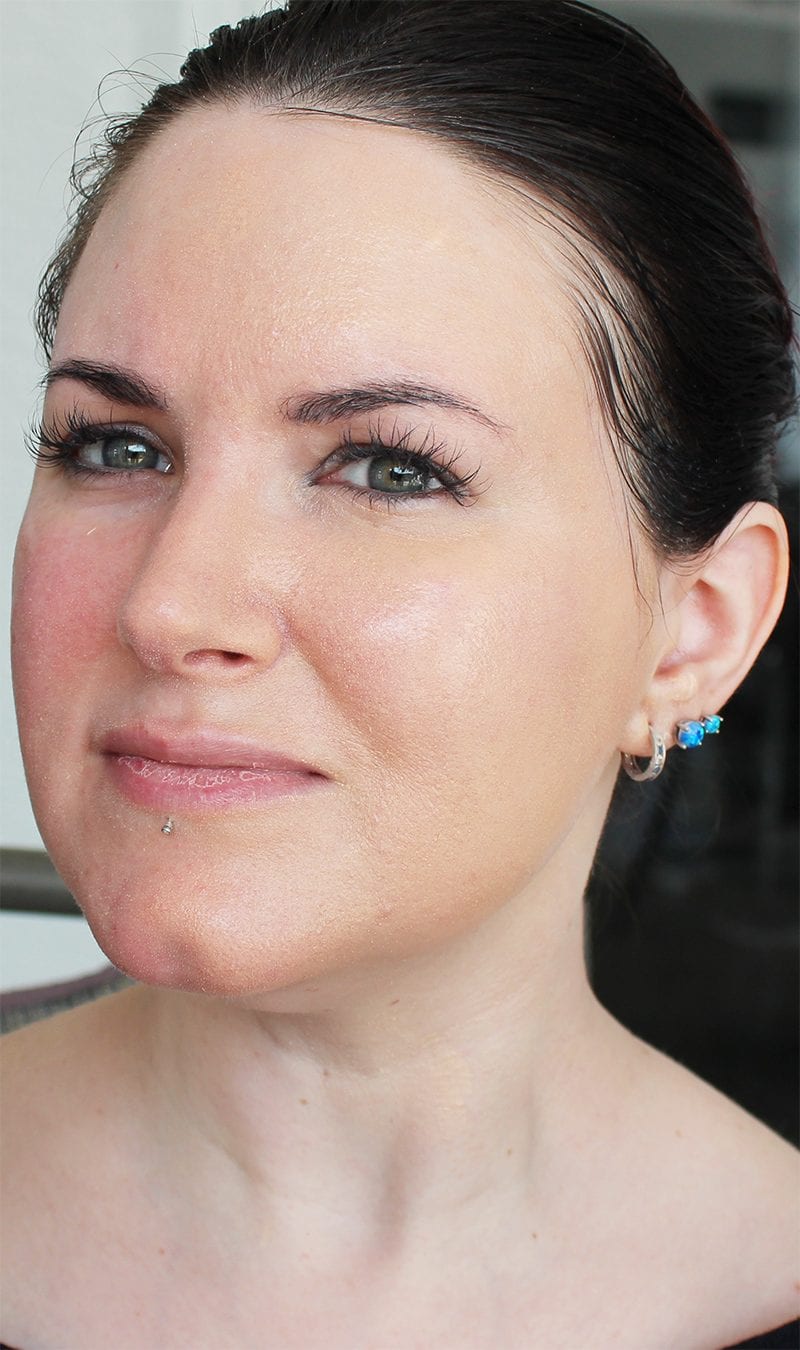 100% Pure Bamboo Blur Tinted Moisturizer in Creme. (vegan)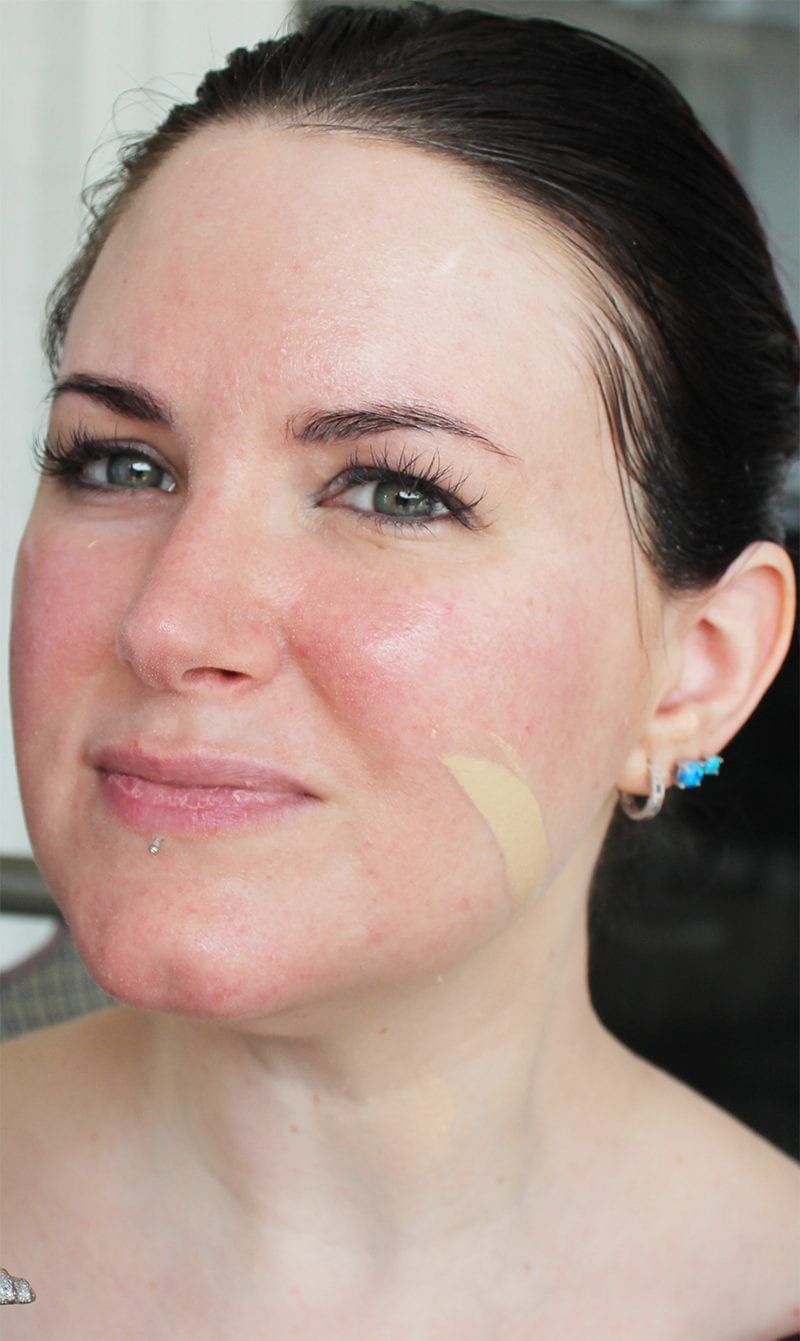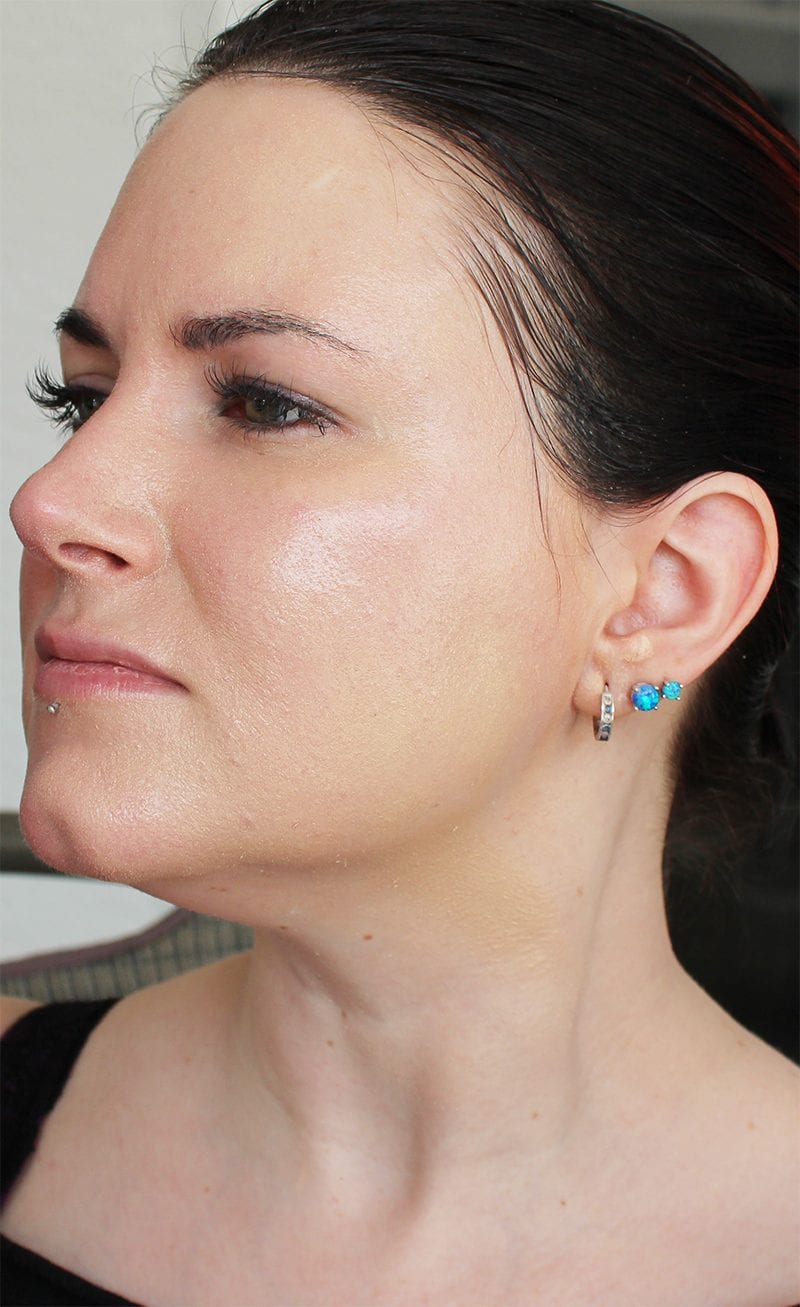 It Cosmetics Your Skin But Better CC+ Illumination SPF 50 in Fair.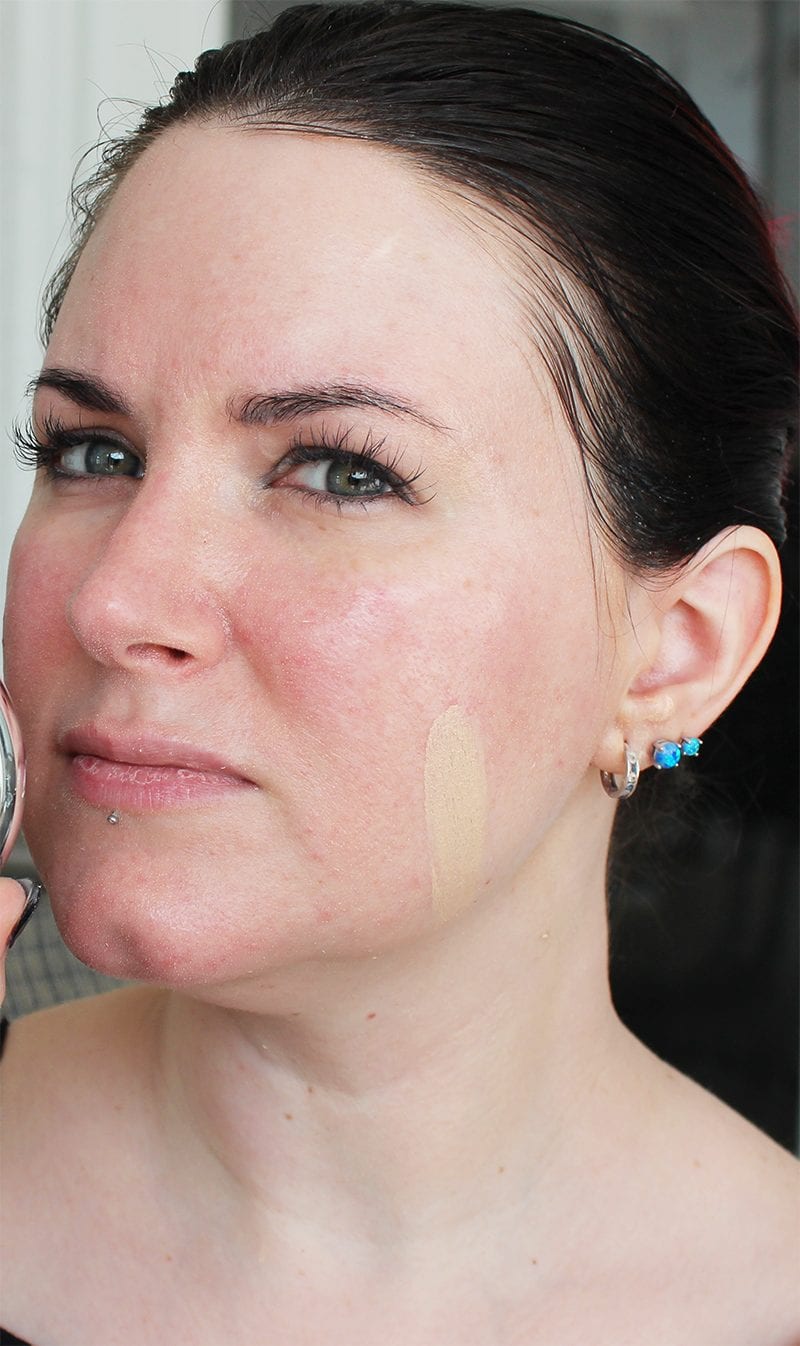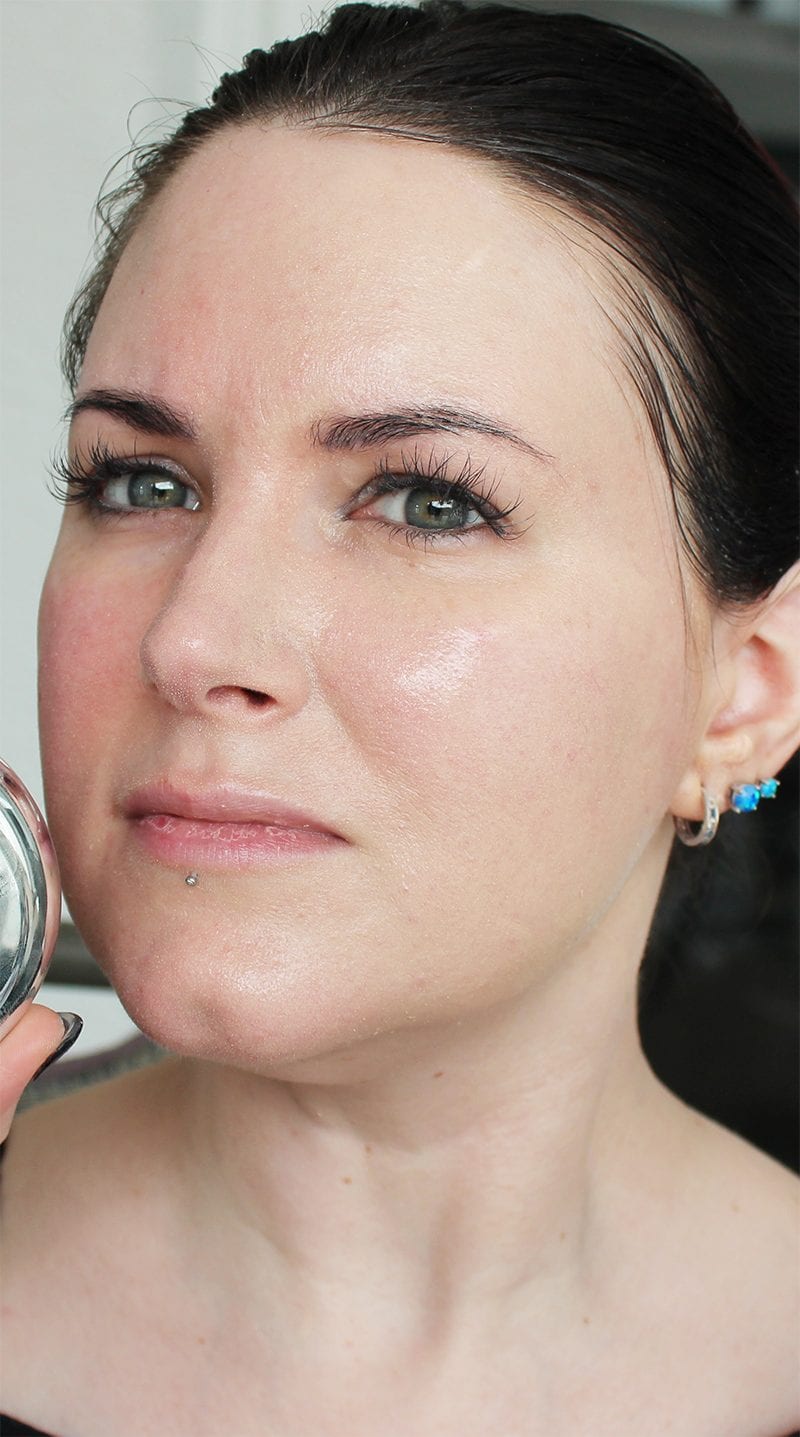 It Cosmetics Confidence in a Compact Serum Foundation SPF 50 in Fair.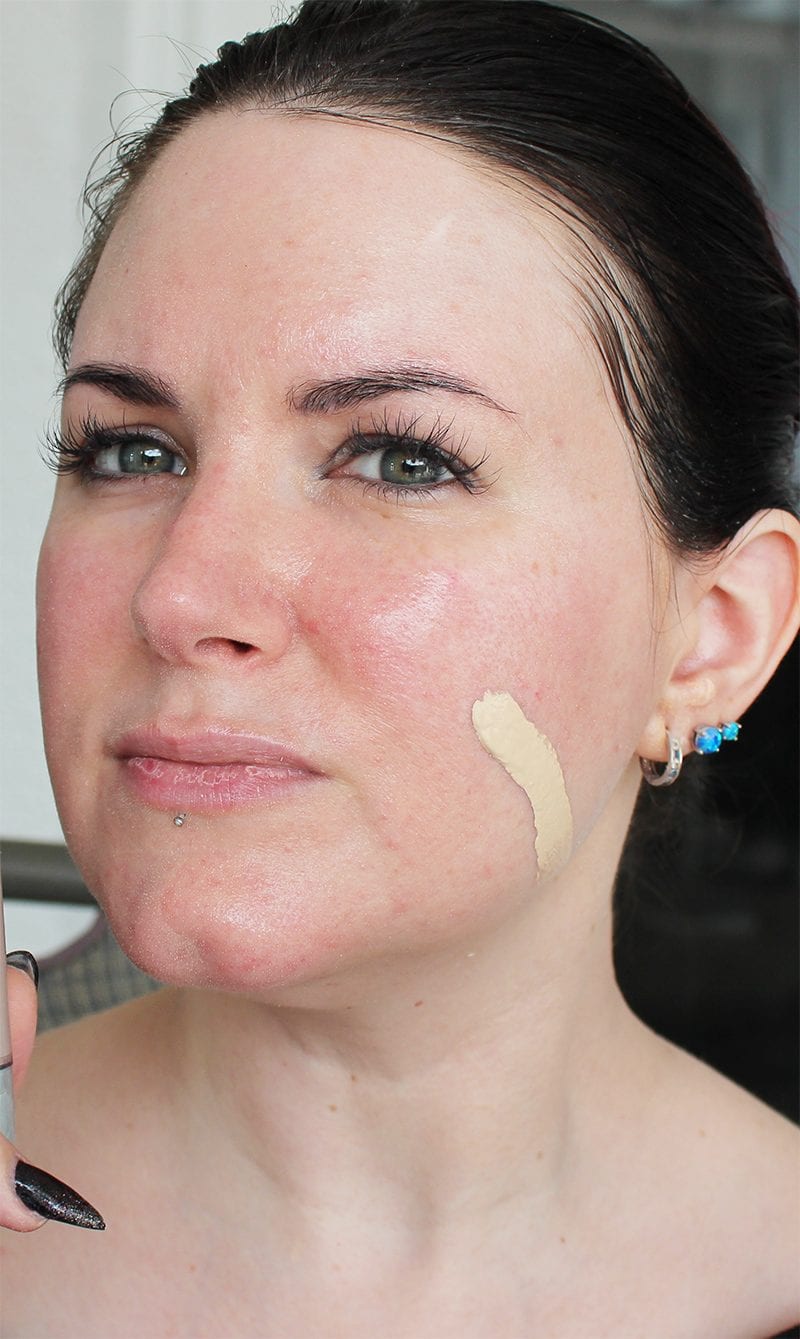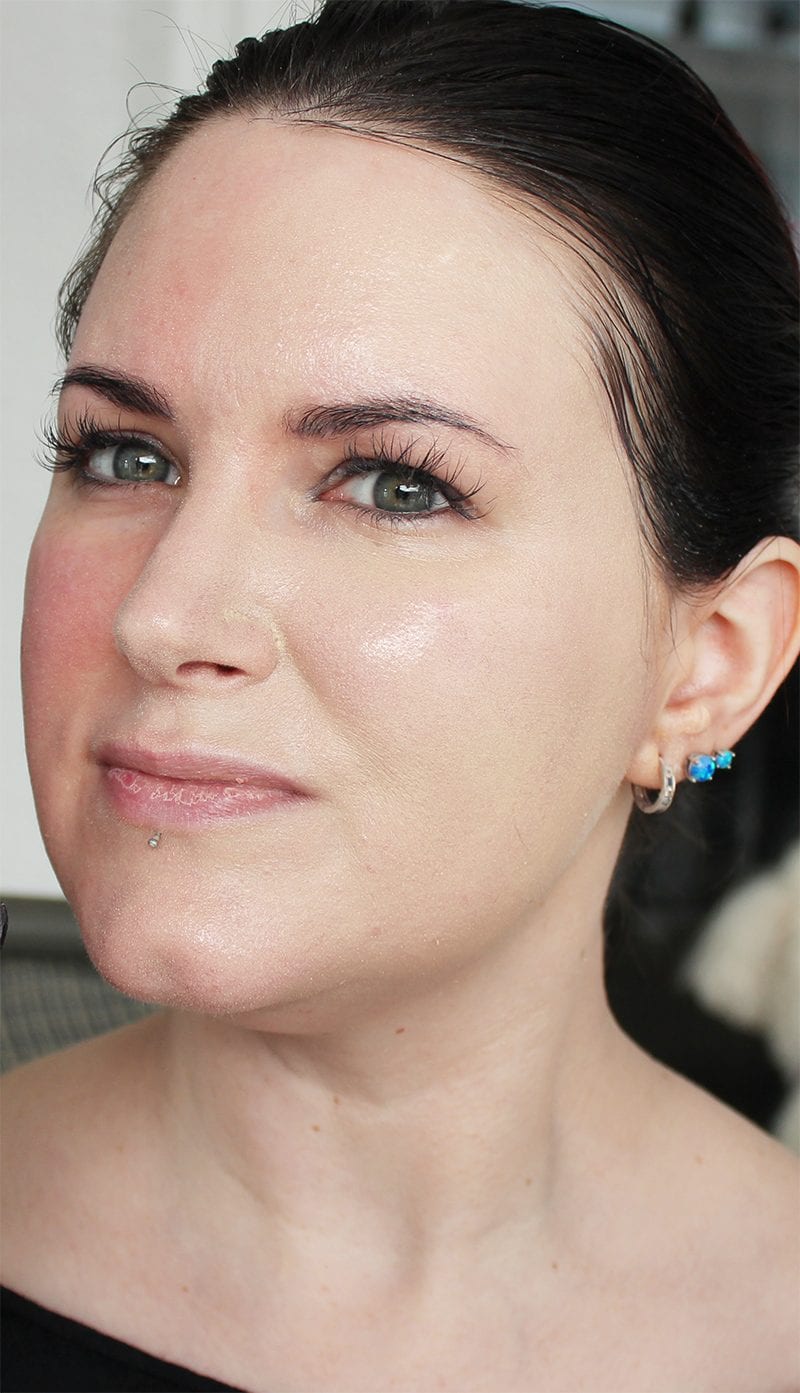 Tarte Empowered Hybrid Gel Foundation in Porcelain.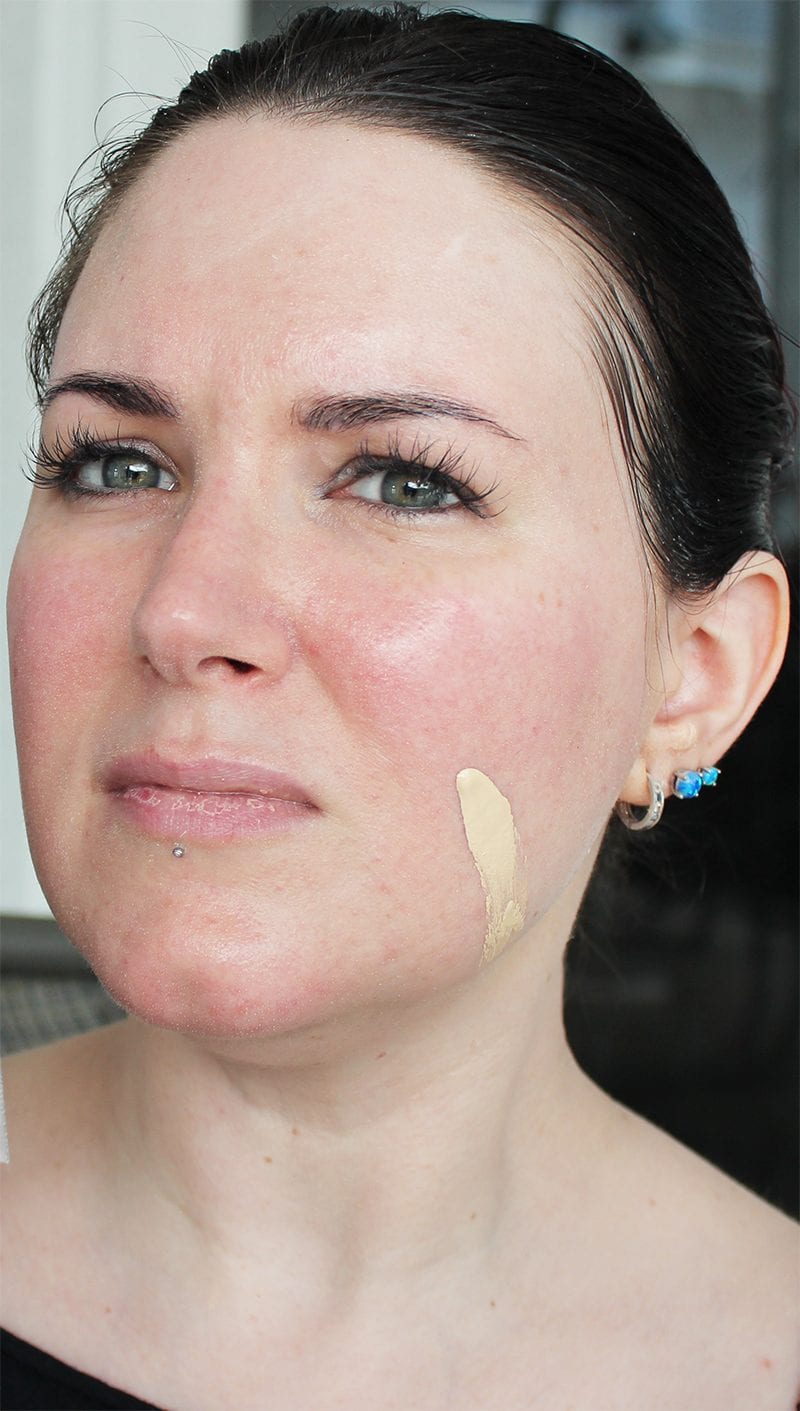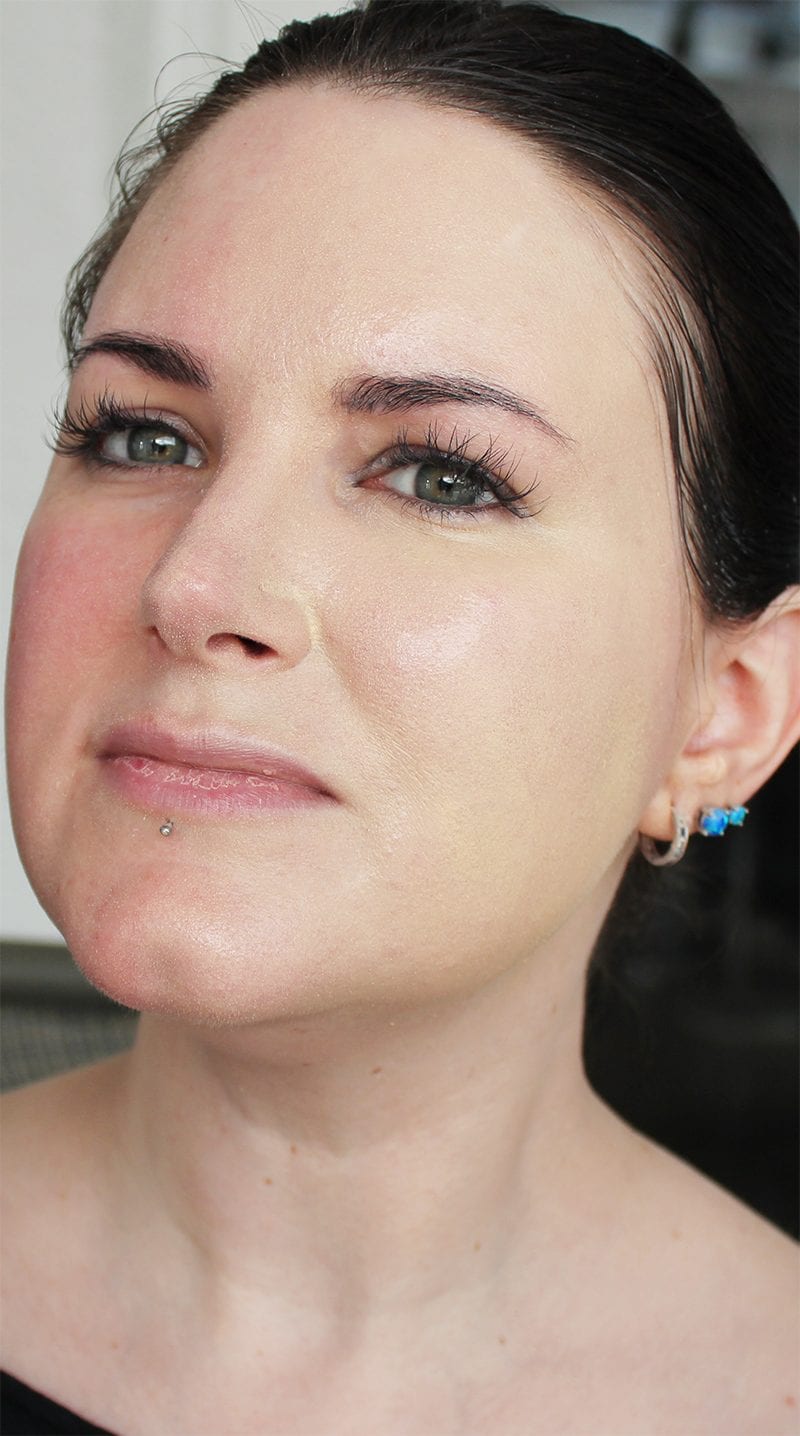 NARS All Day Luminous Weightless Foundation in Siberia.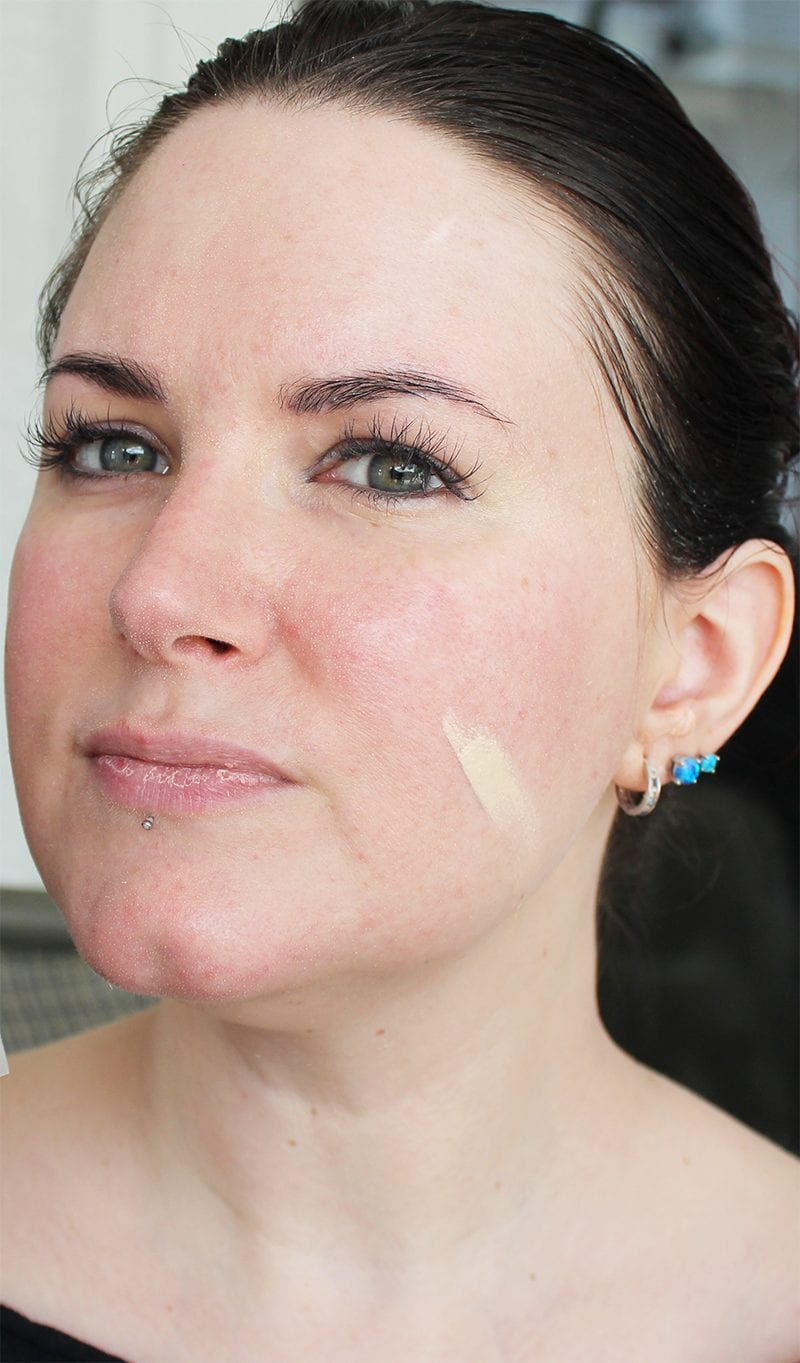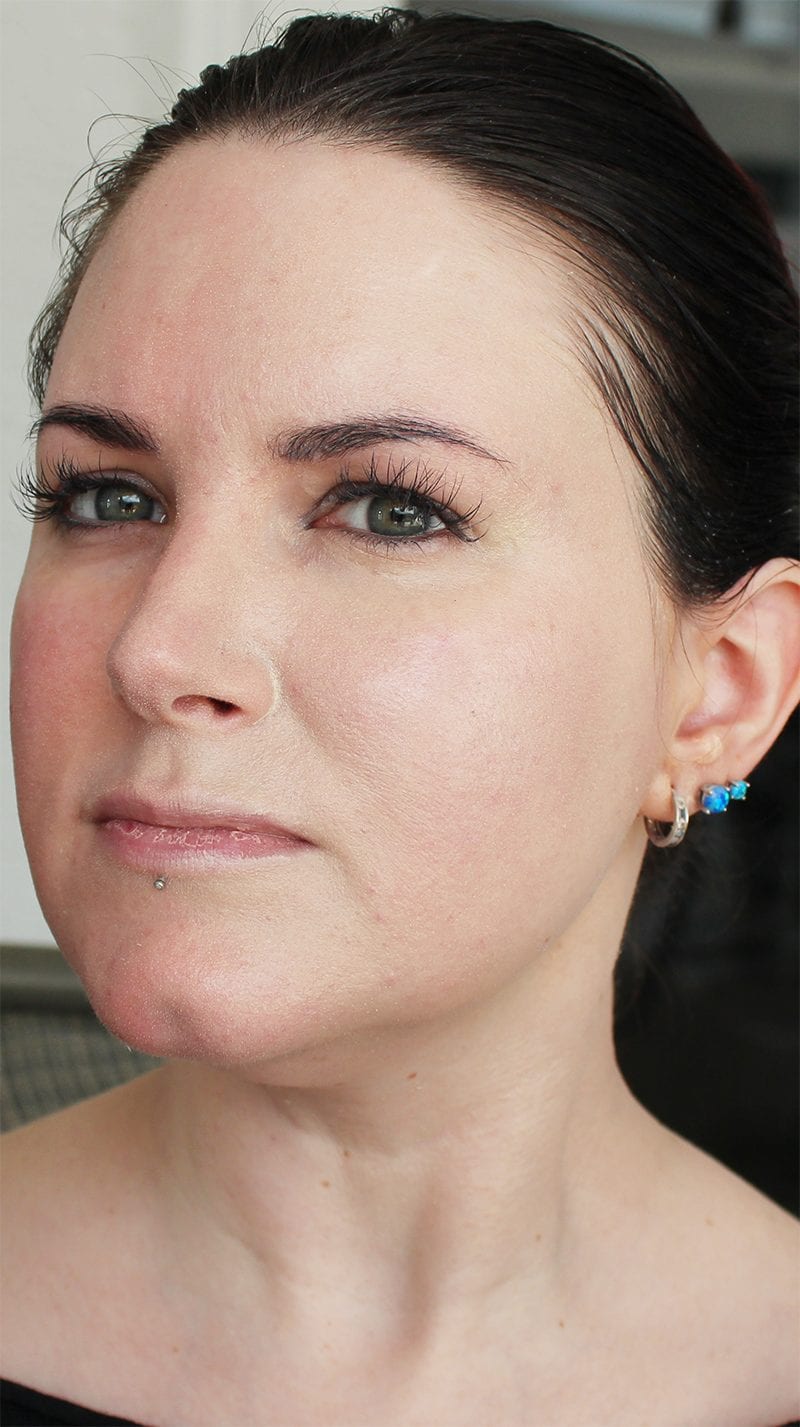 Tarte Rainforest of the Sea Water Foundation SPF 15 Porcelain. (vegan)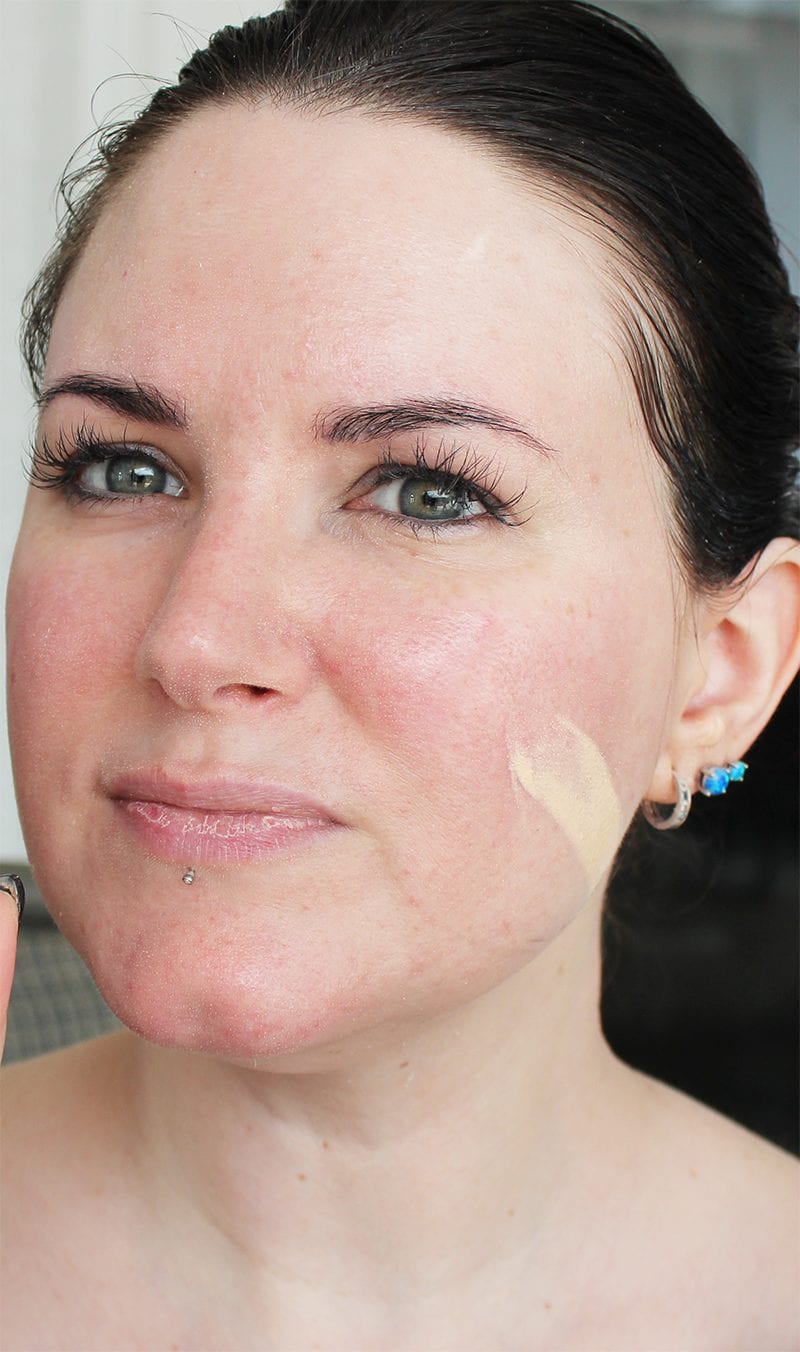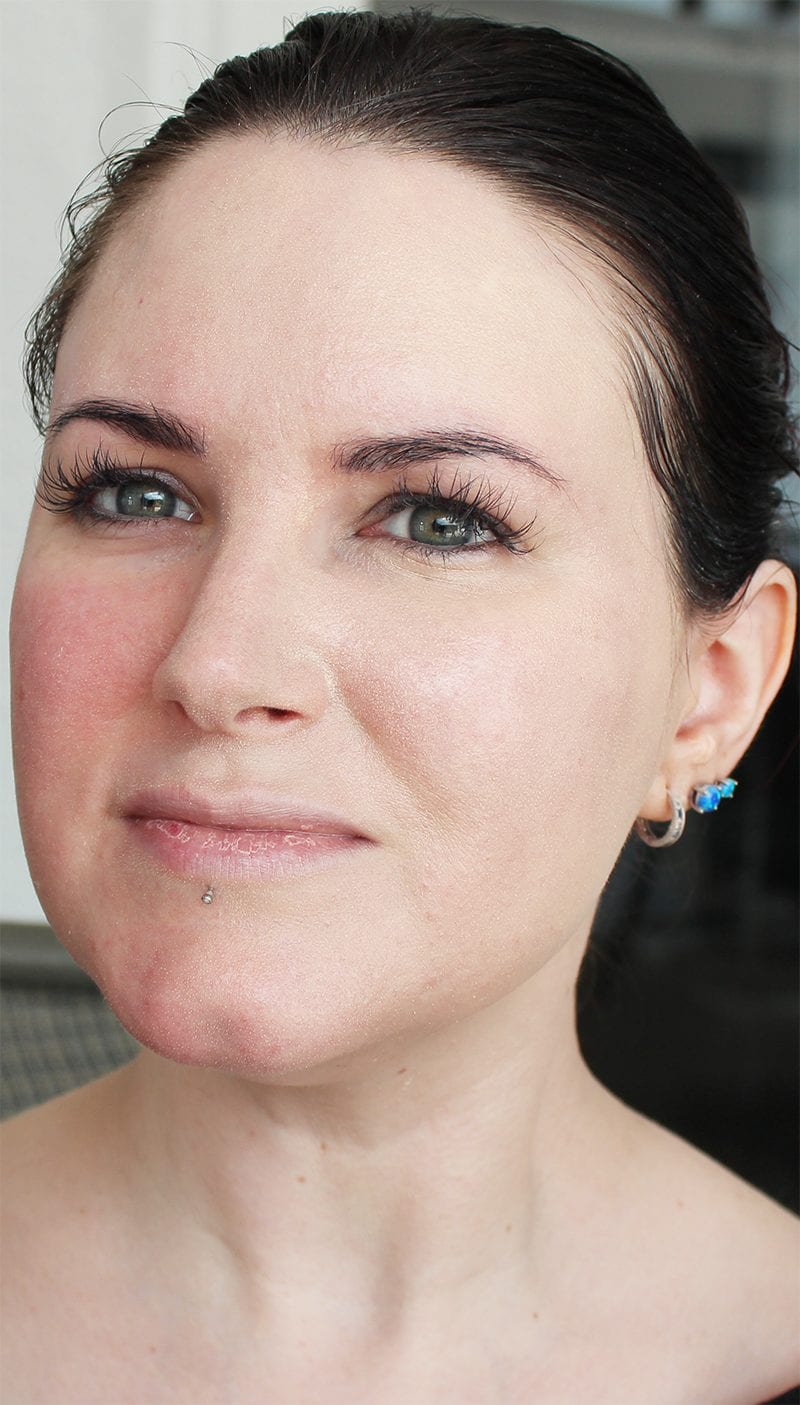 Charlotte Tilbury Magic Foundation in Fair.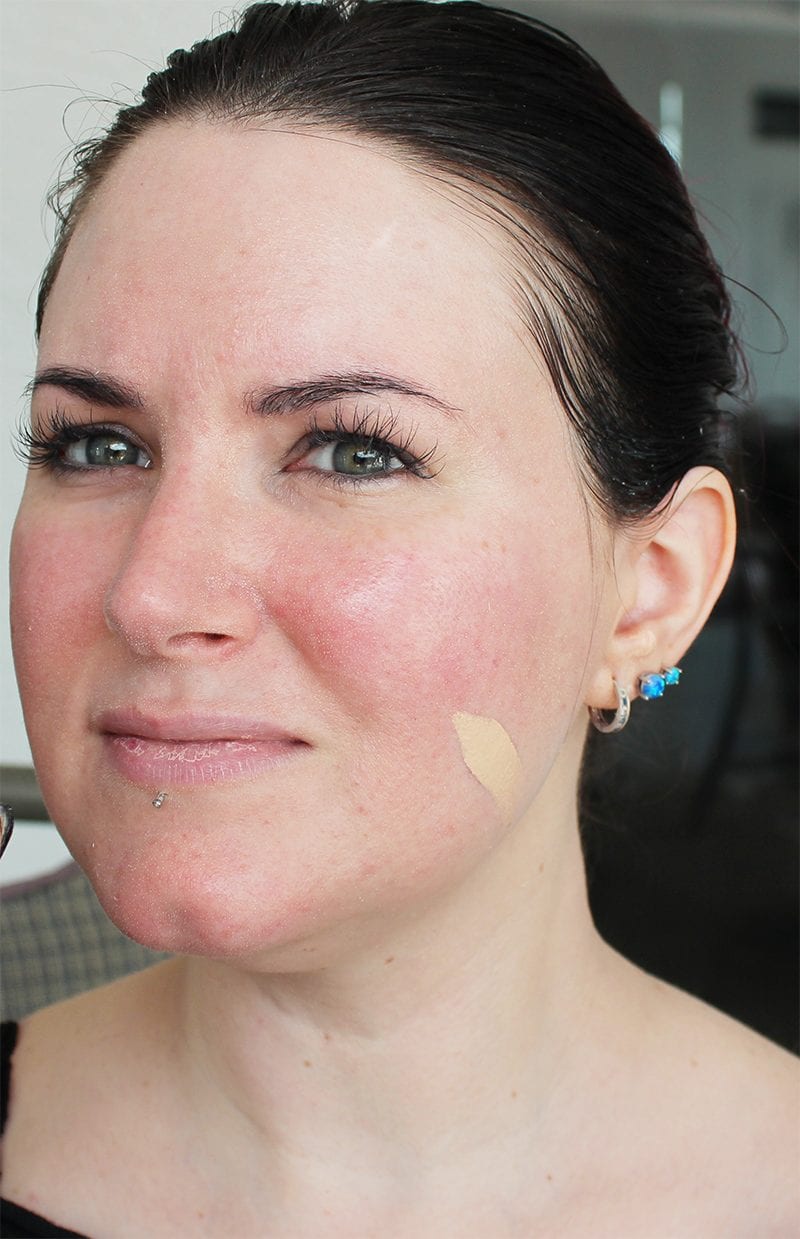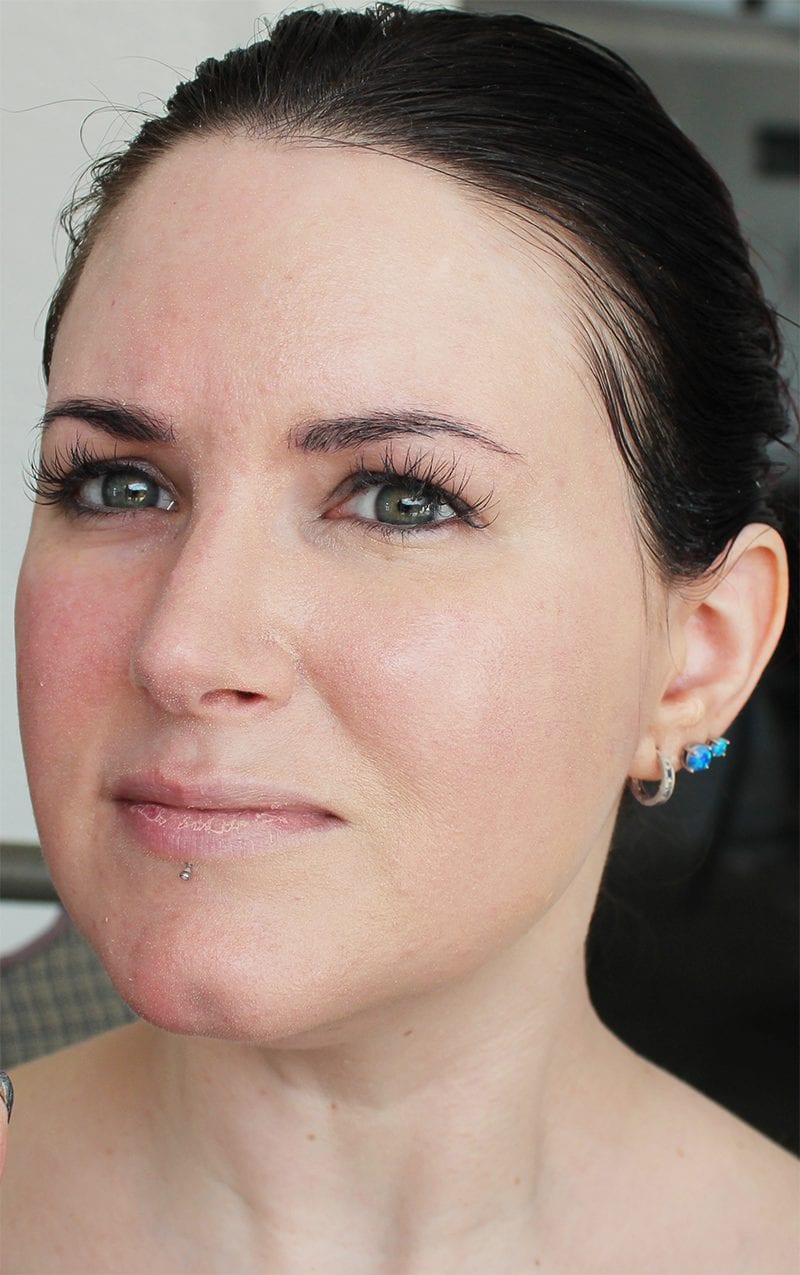 Urban Decay Naked Skin Foundation in .05. (vegan)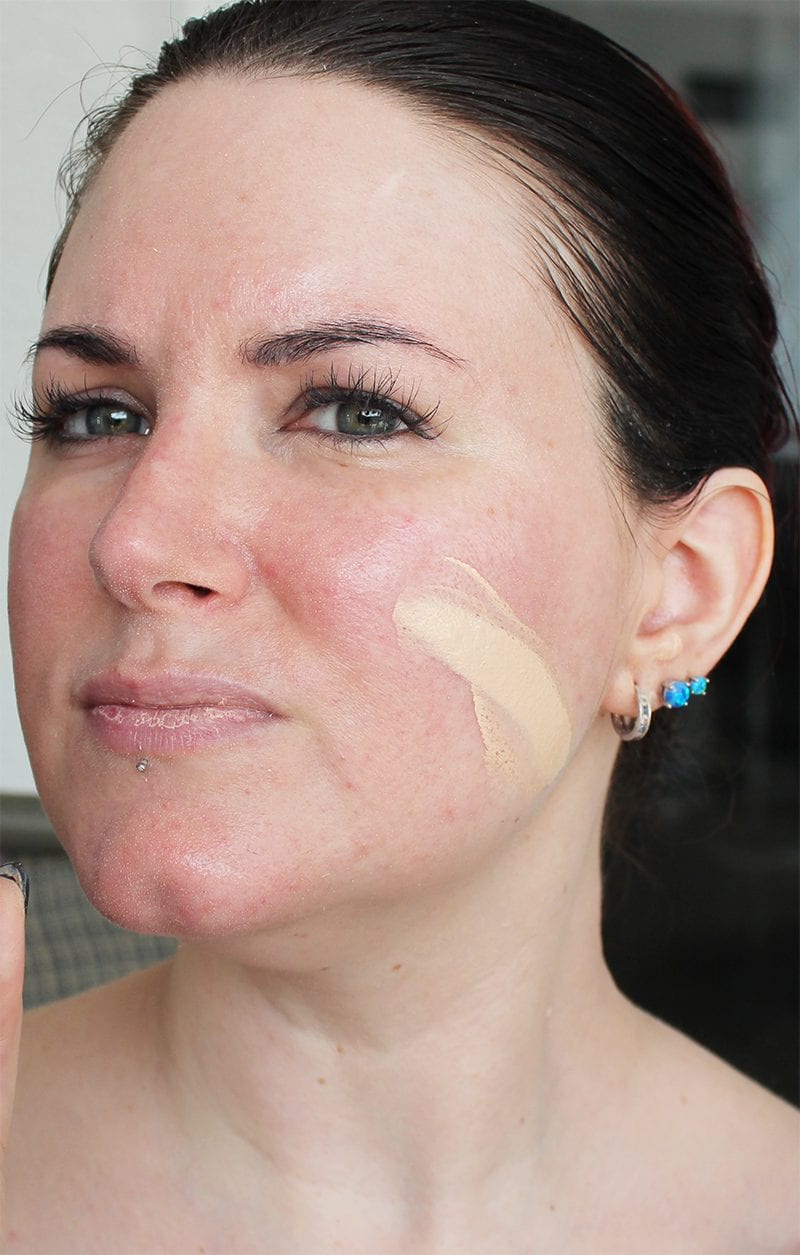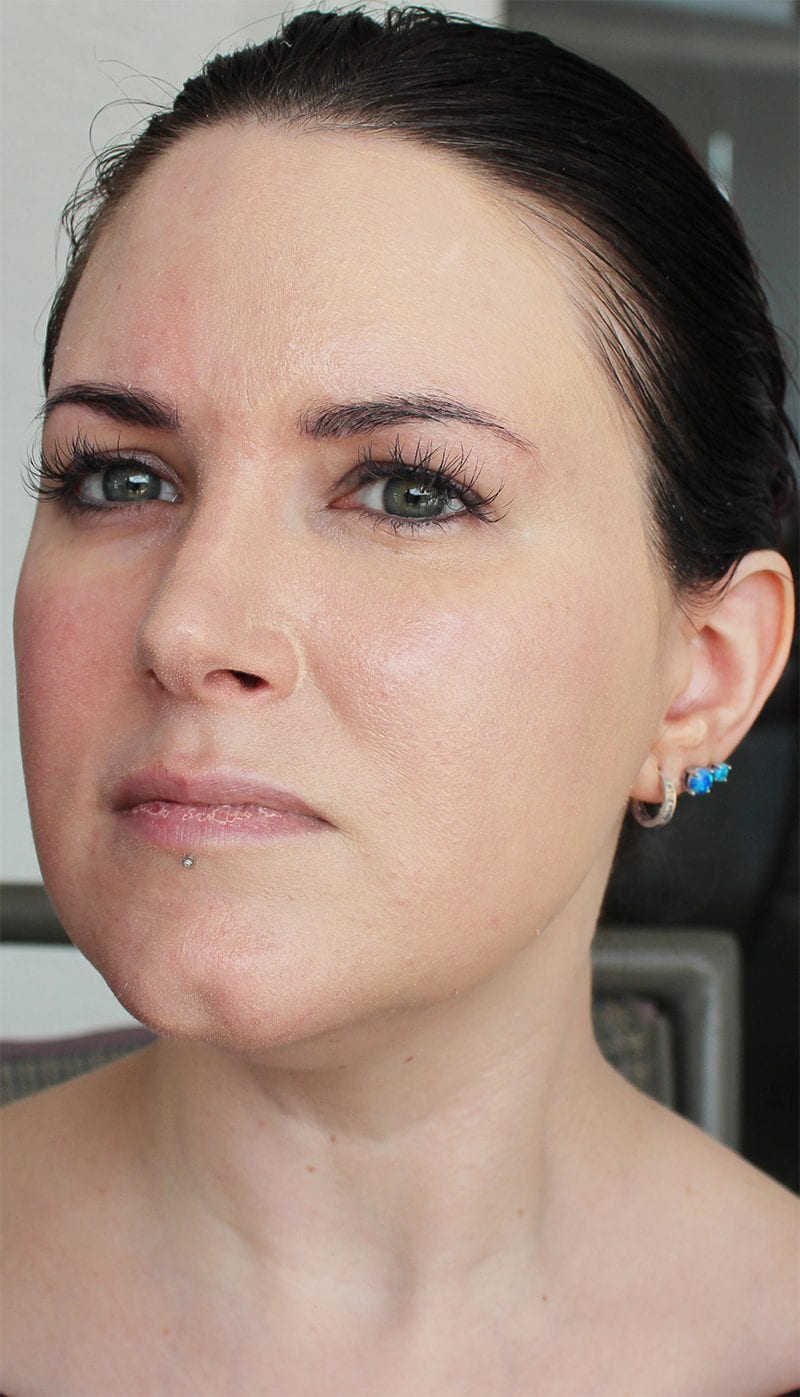 Urban Decay All Nighter Foundation in 1.0. (vegan)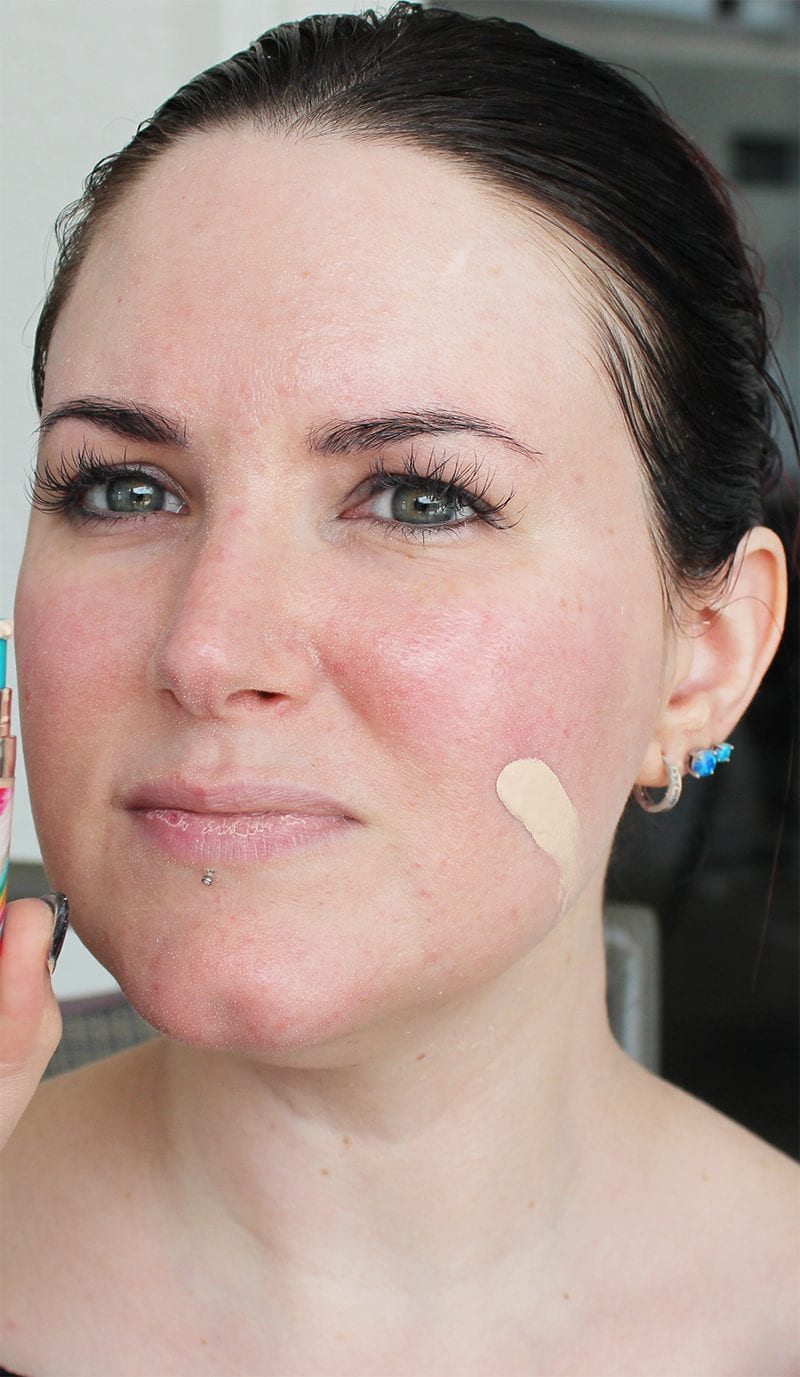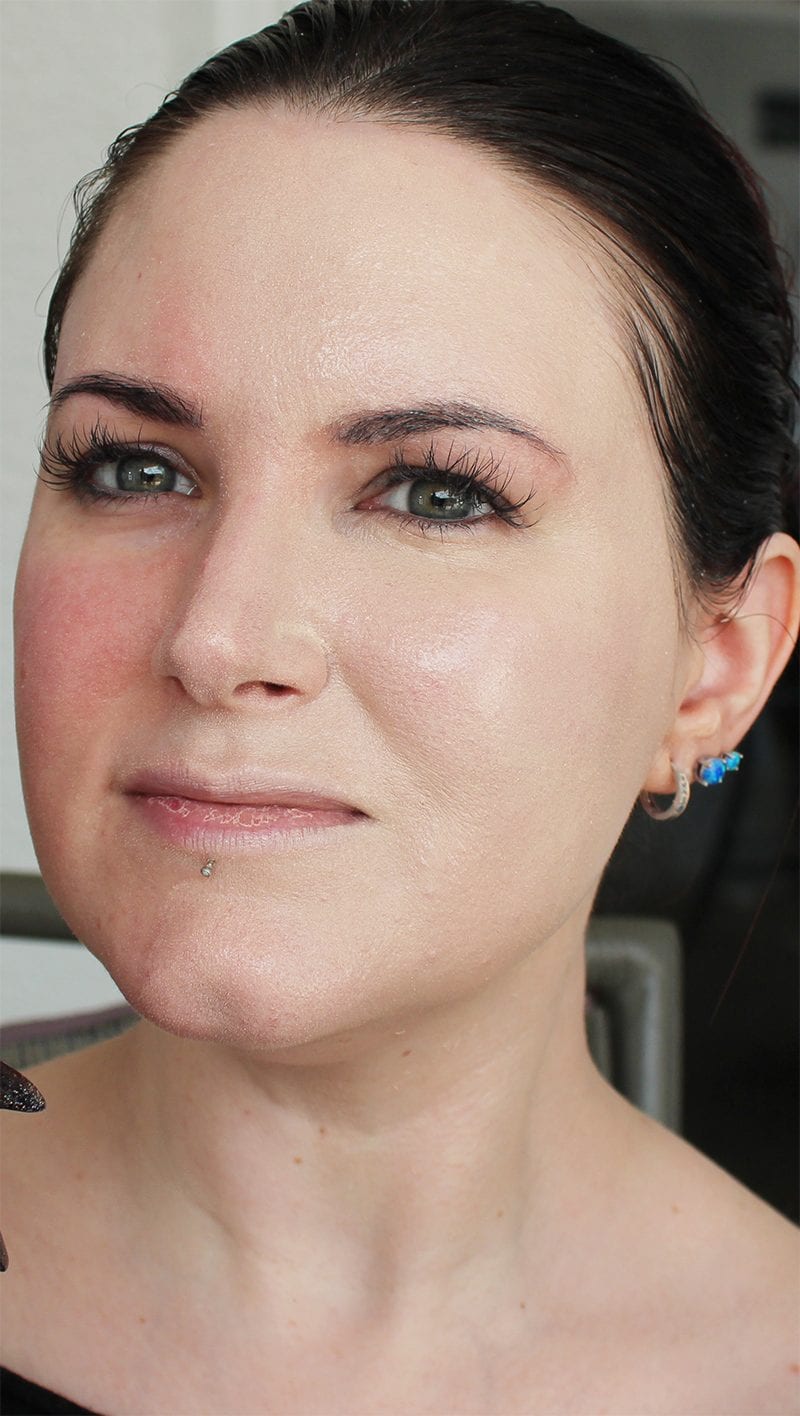 Josie Maran Vibrancy Argan Oil Foundation in Dynamic RG5.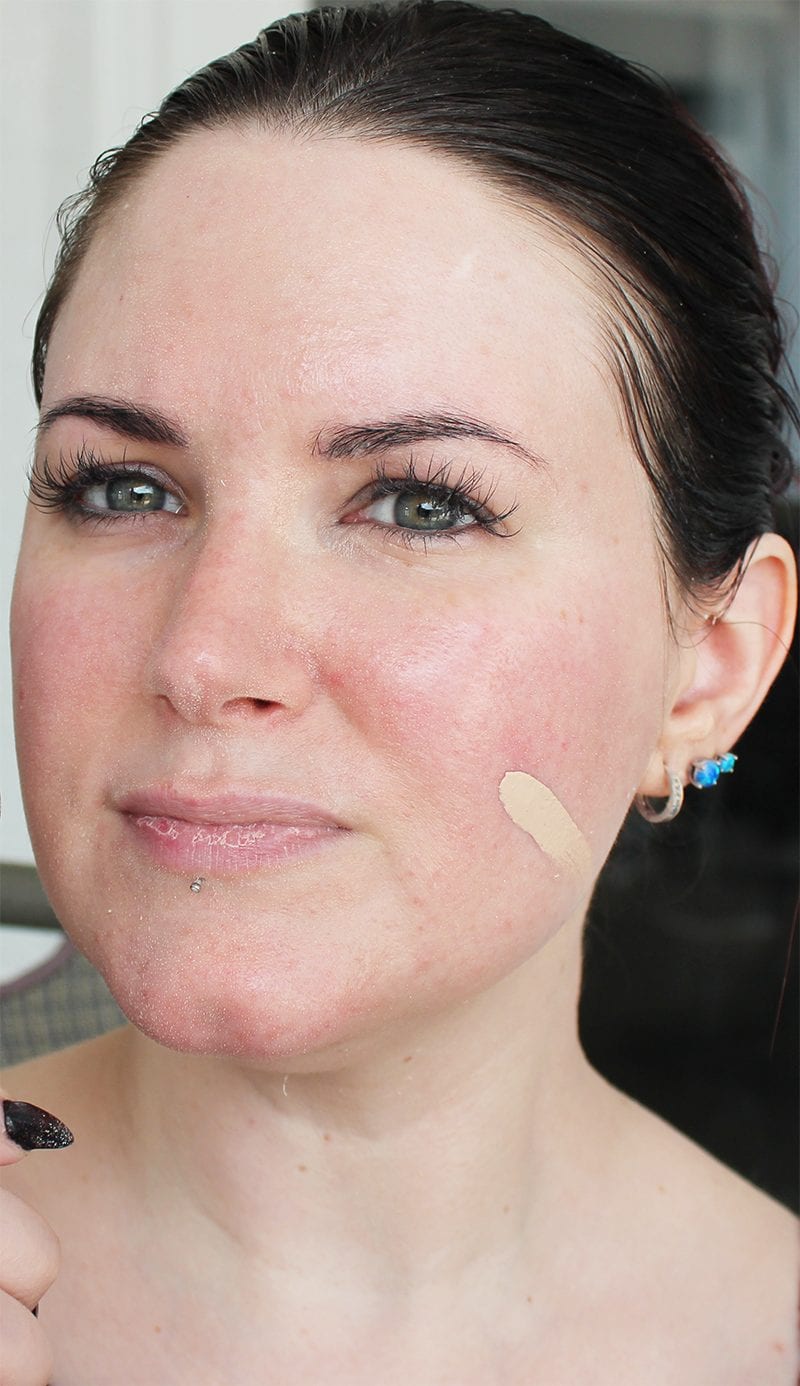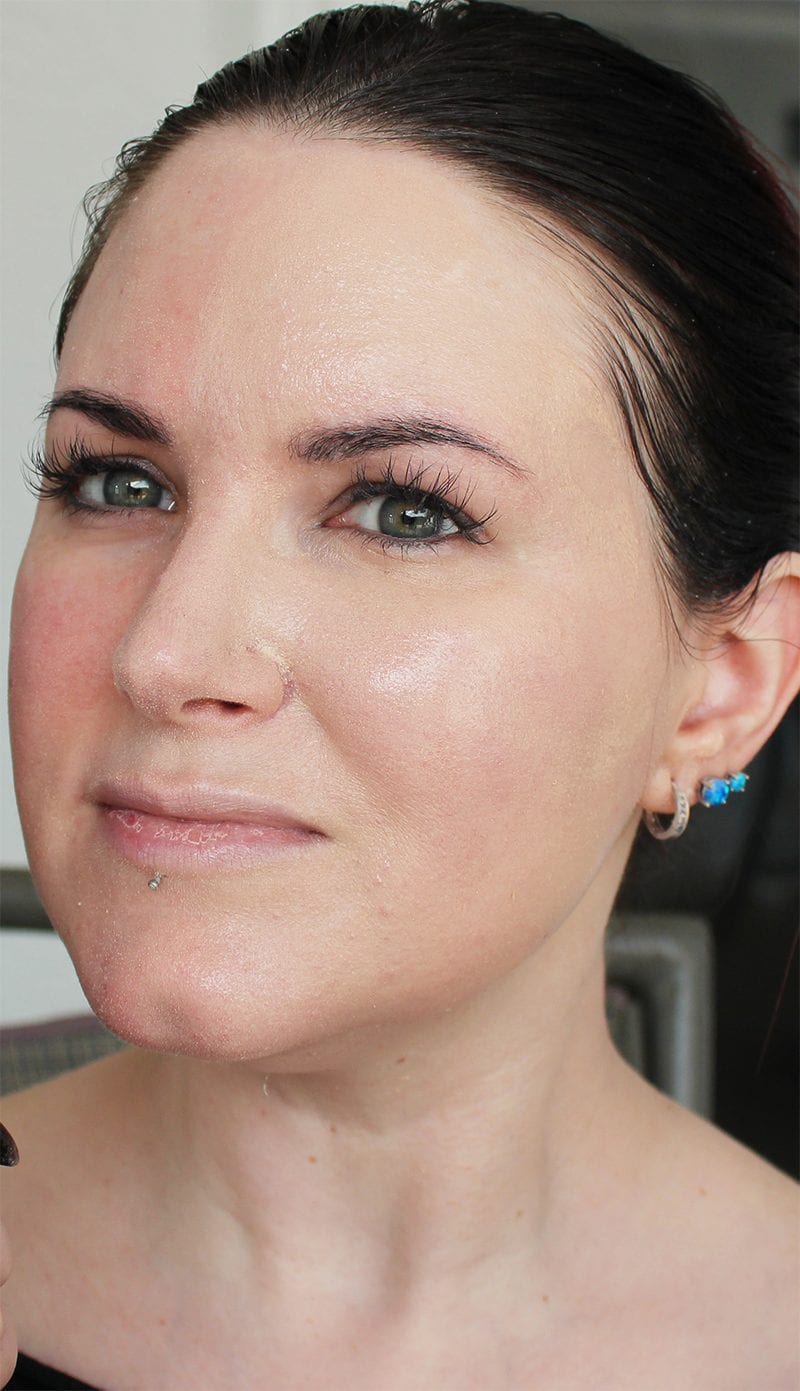 Oxygenetix Foundation in Opal.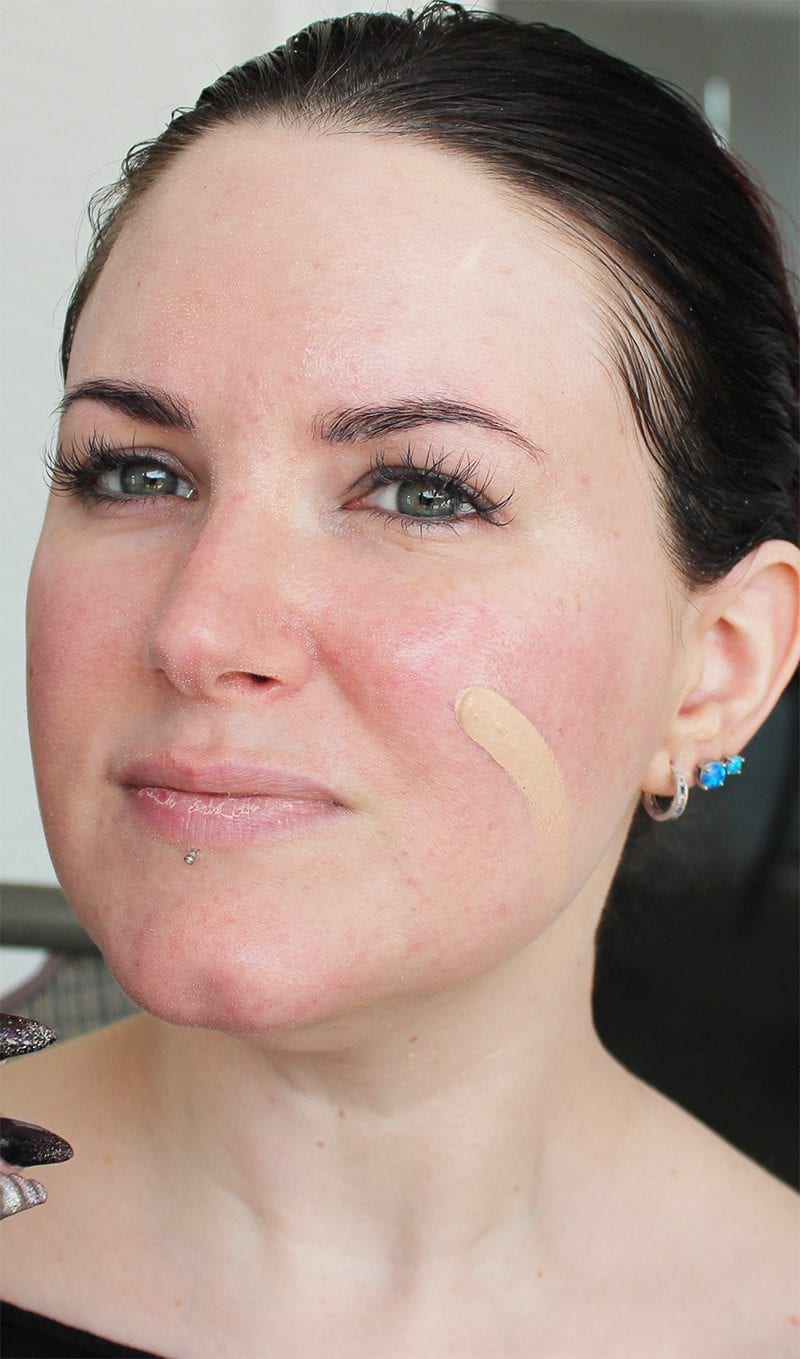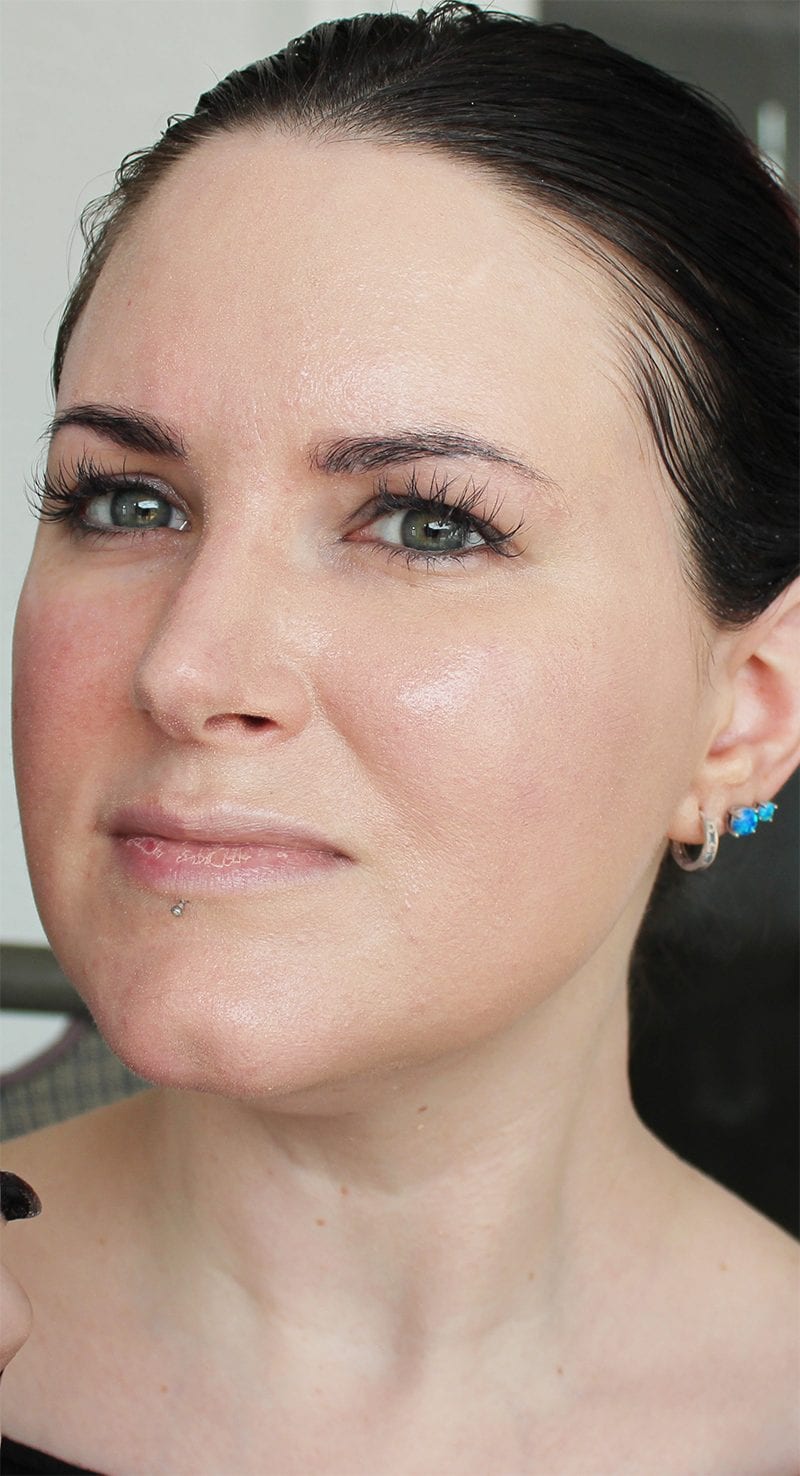 BareMinerals Complexion Rescue Gel in Opal.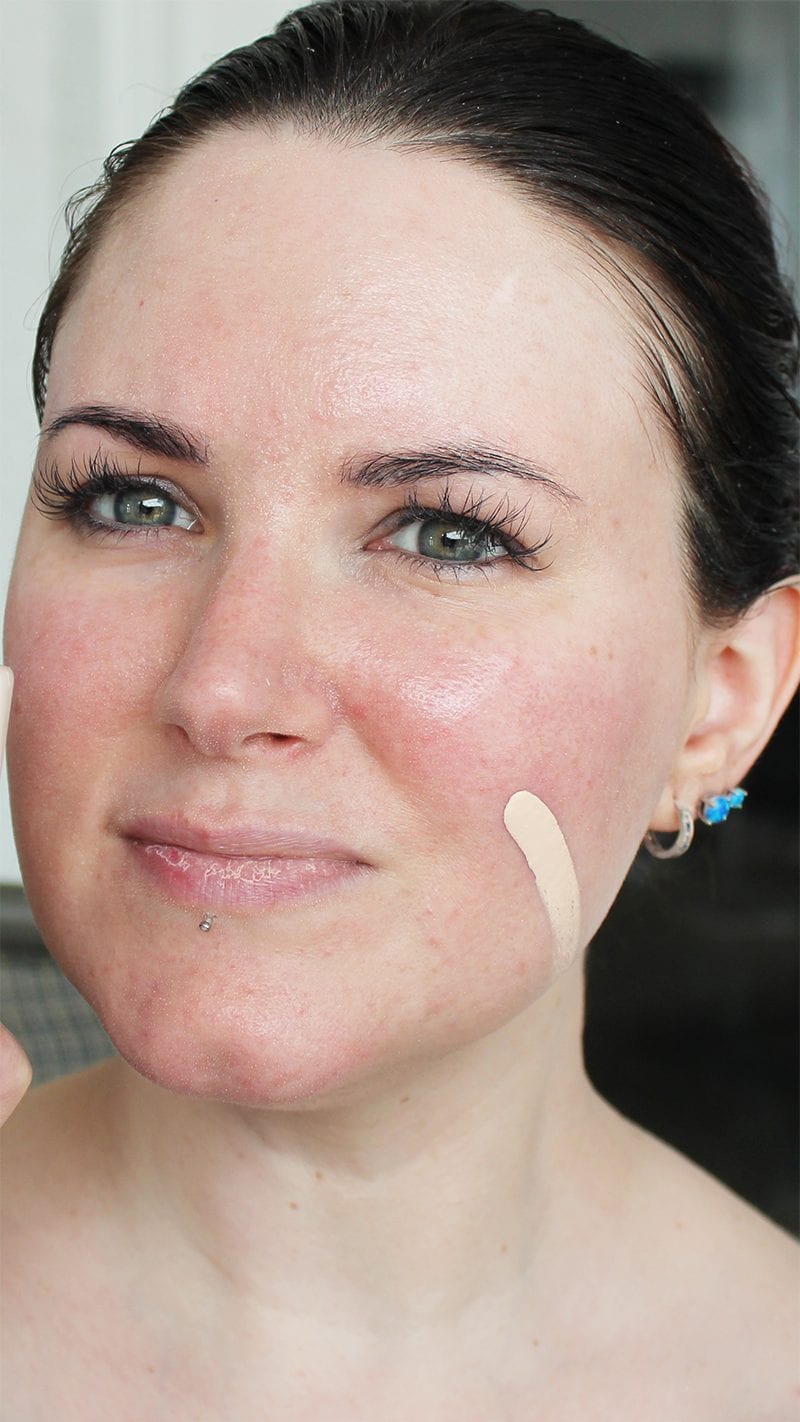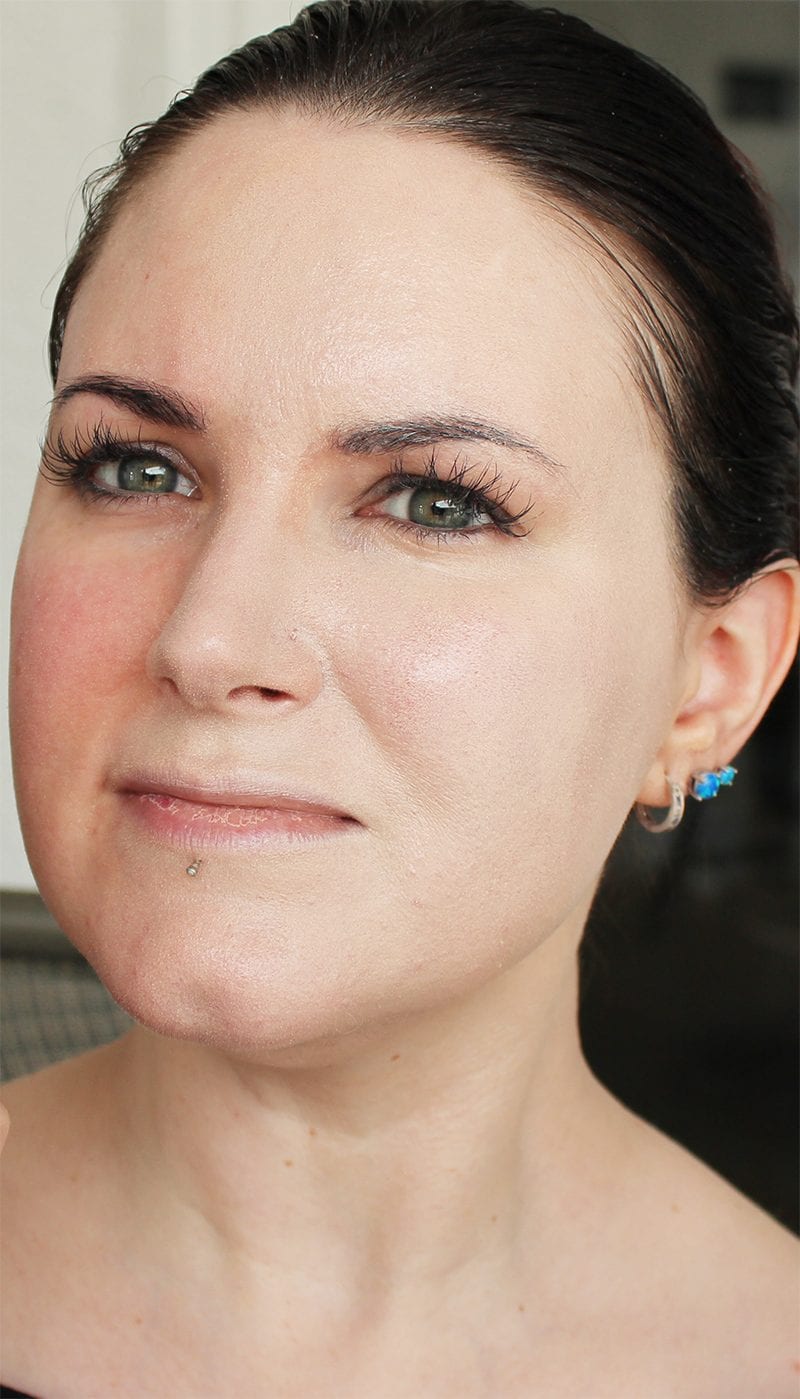 Illamasqua Skin Base in 2. (vegan)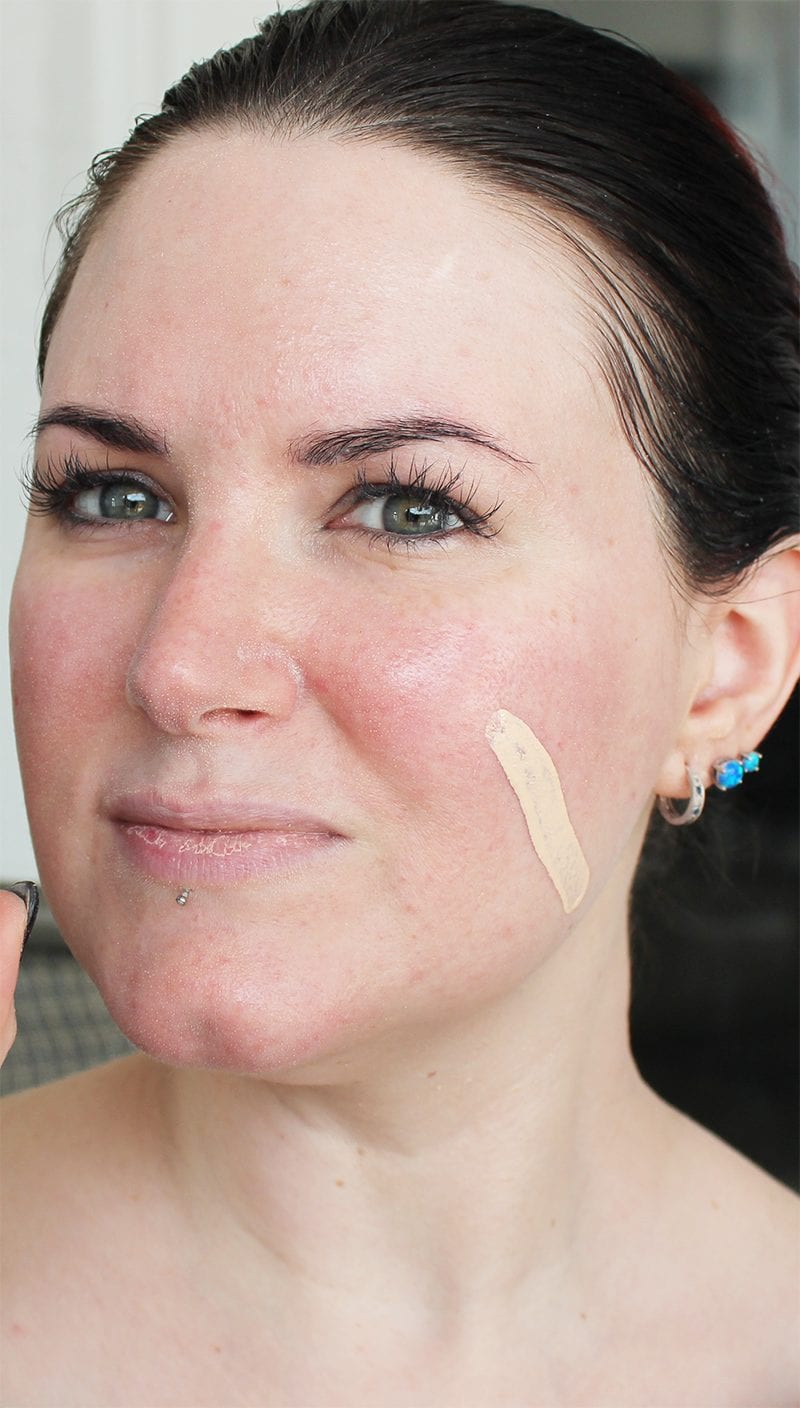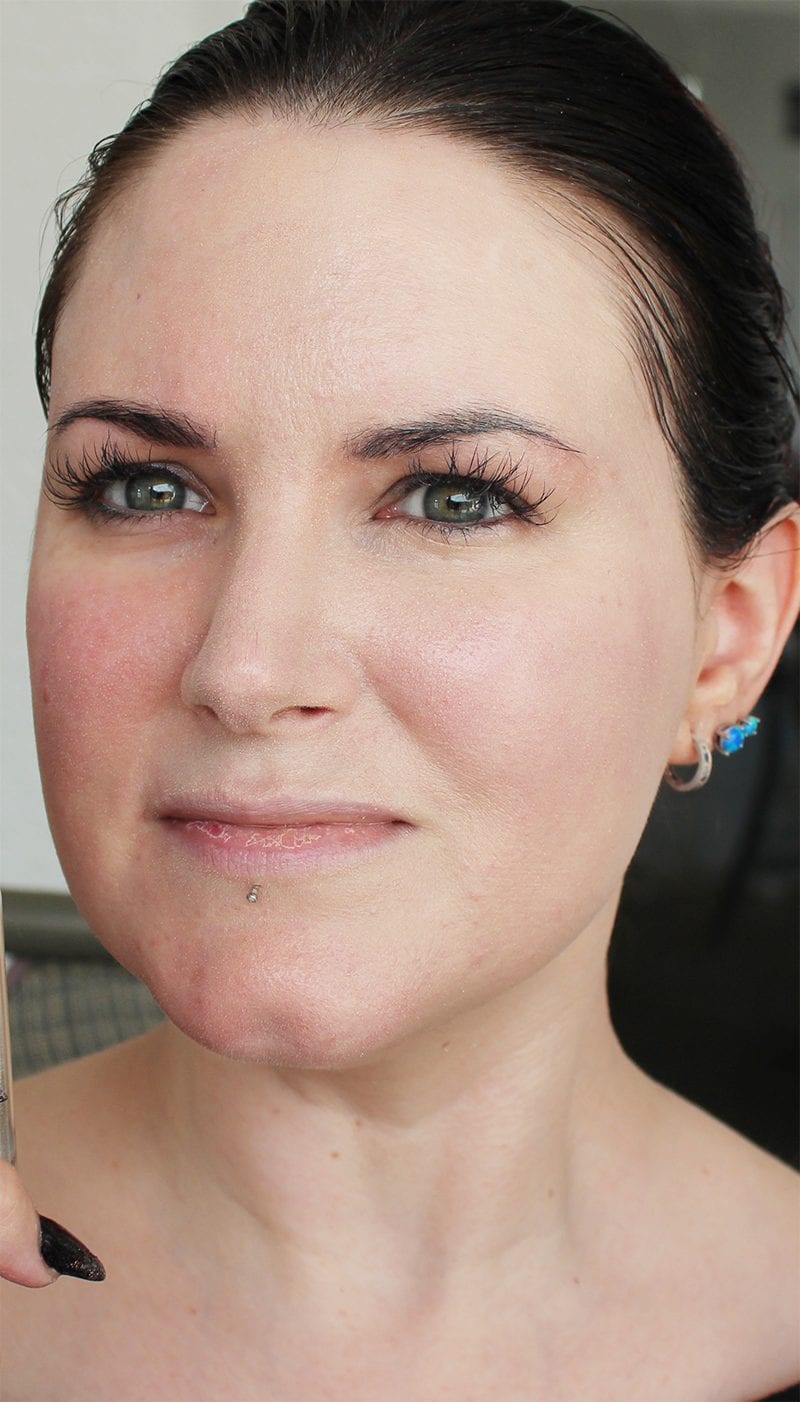 Wet n' Wild Photo Focus Foundation in Porcelain. (vegan)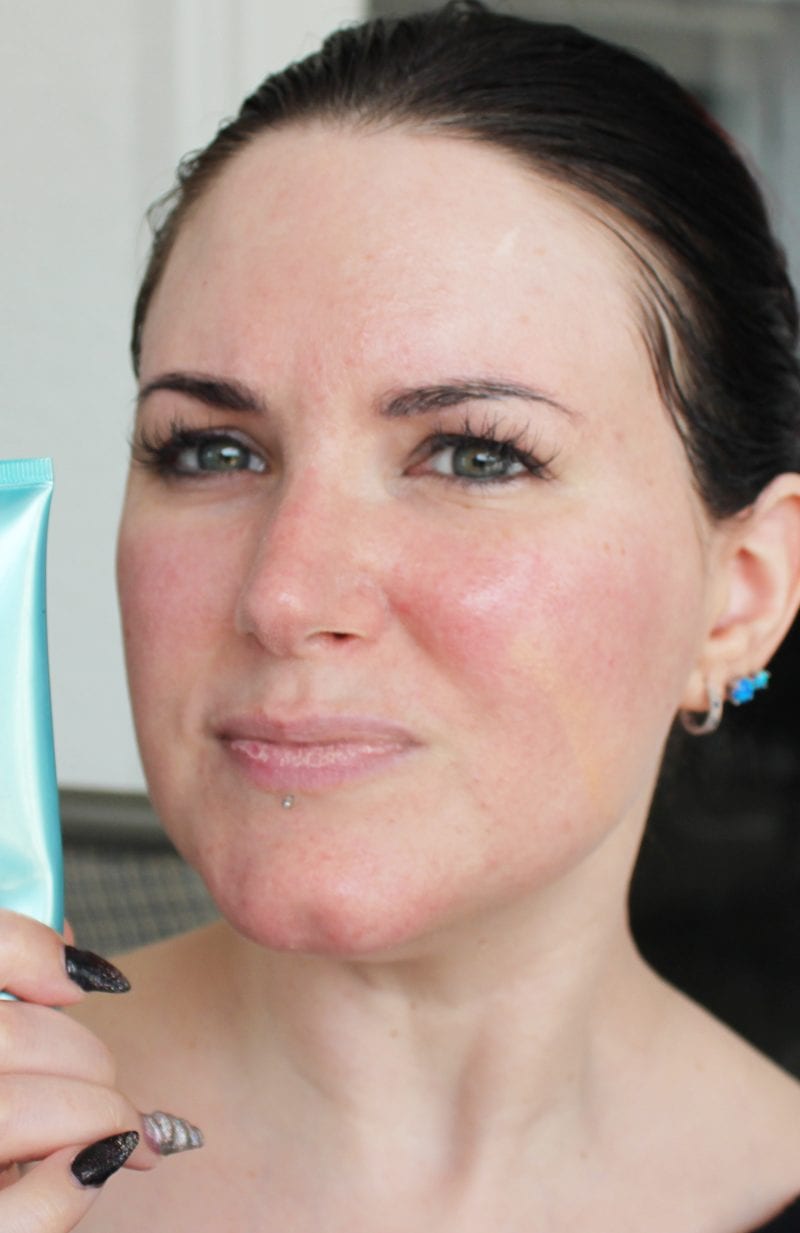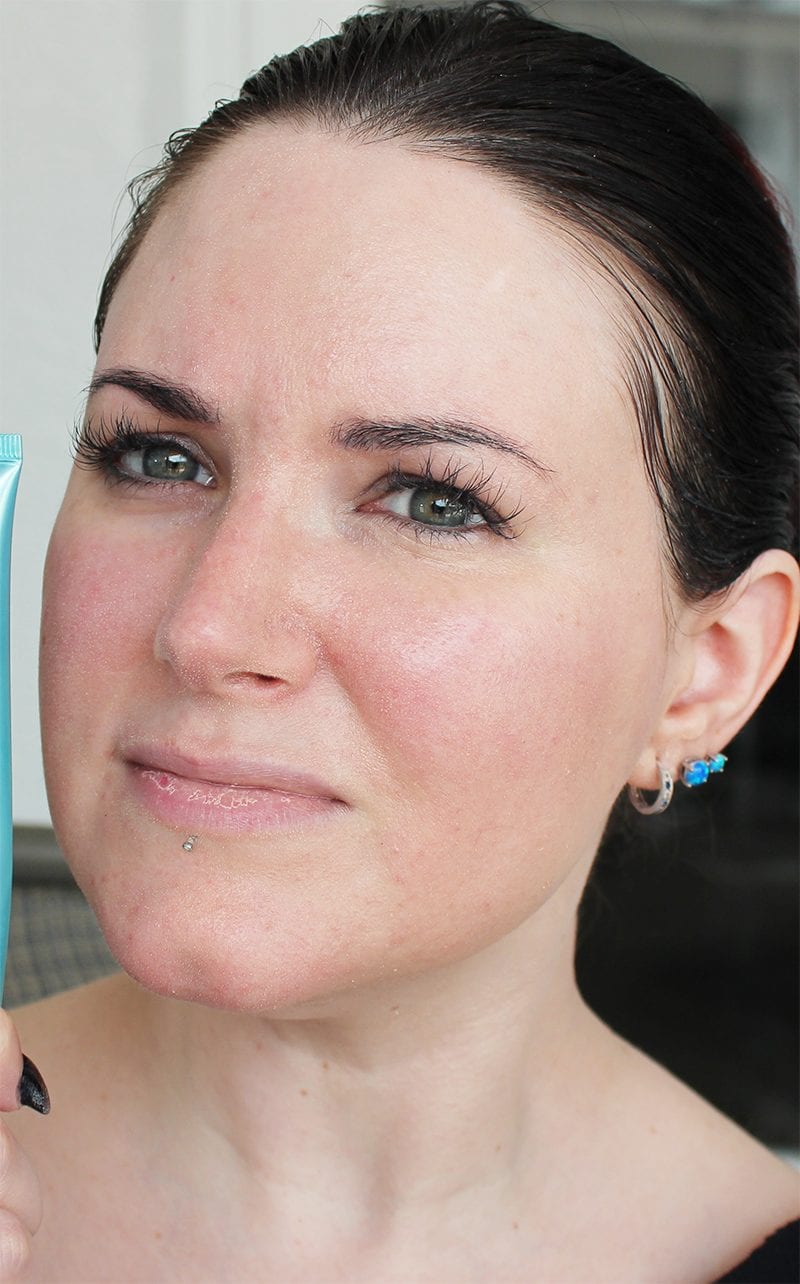 Perfekt Skin Perfection Gel in Luminous. (vegan)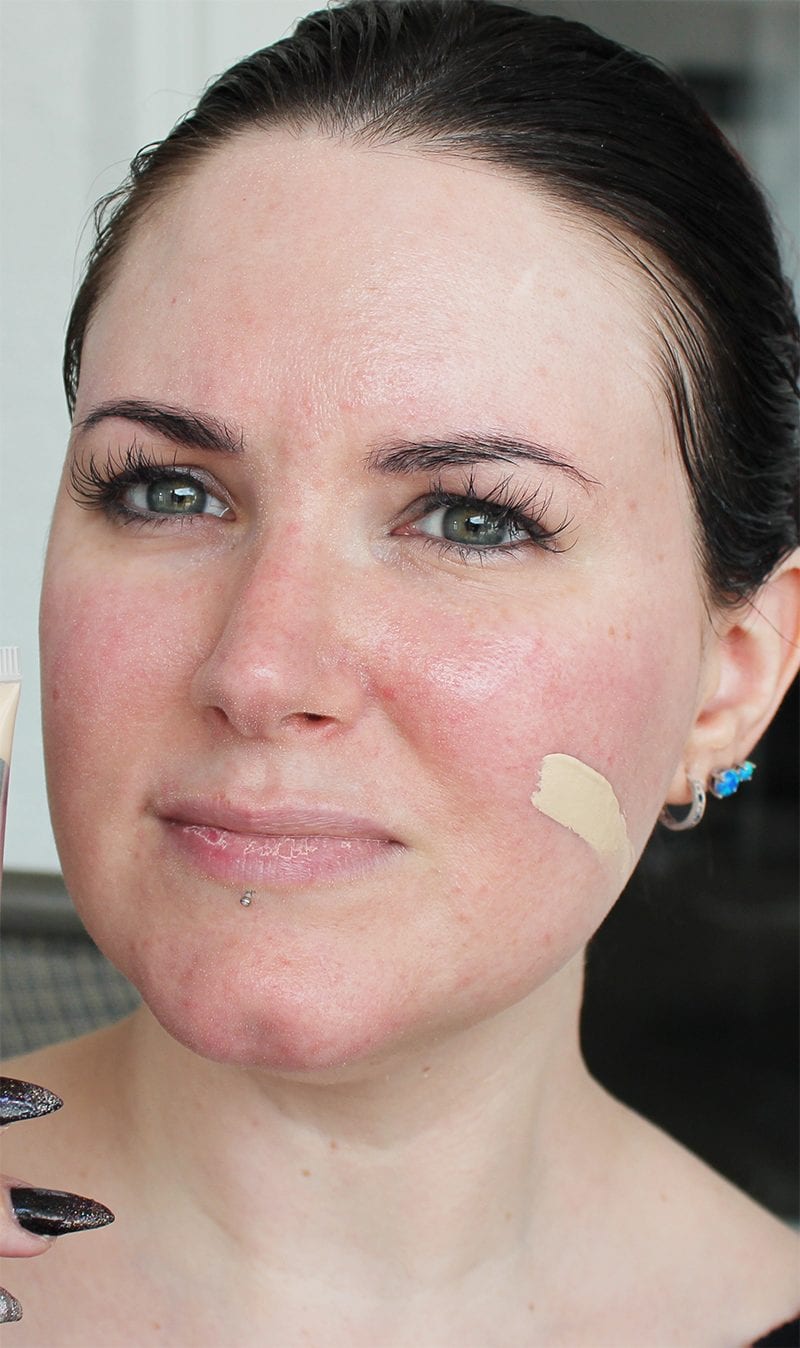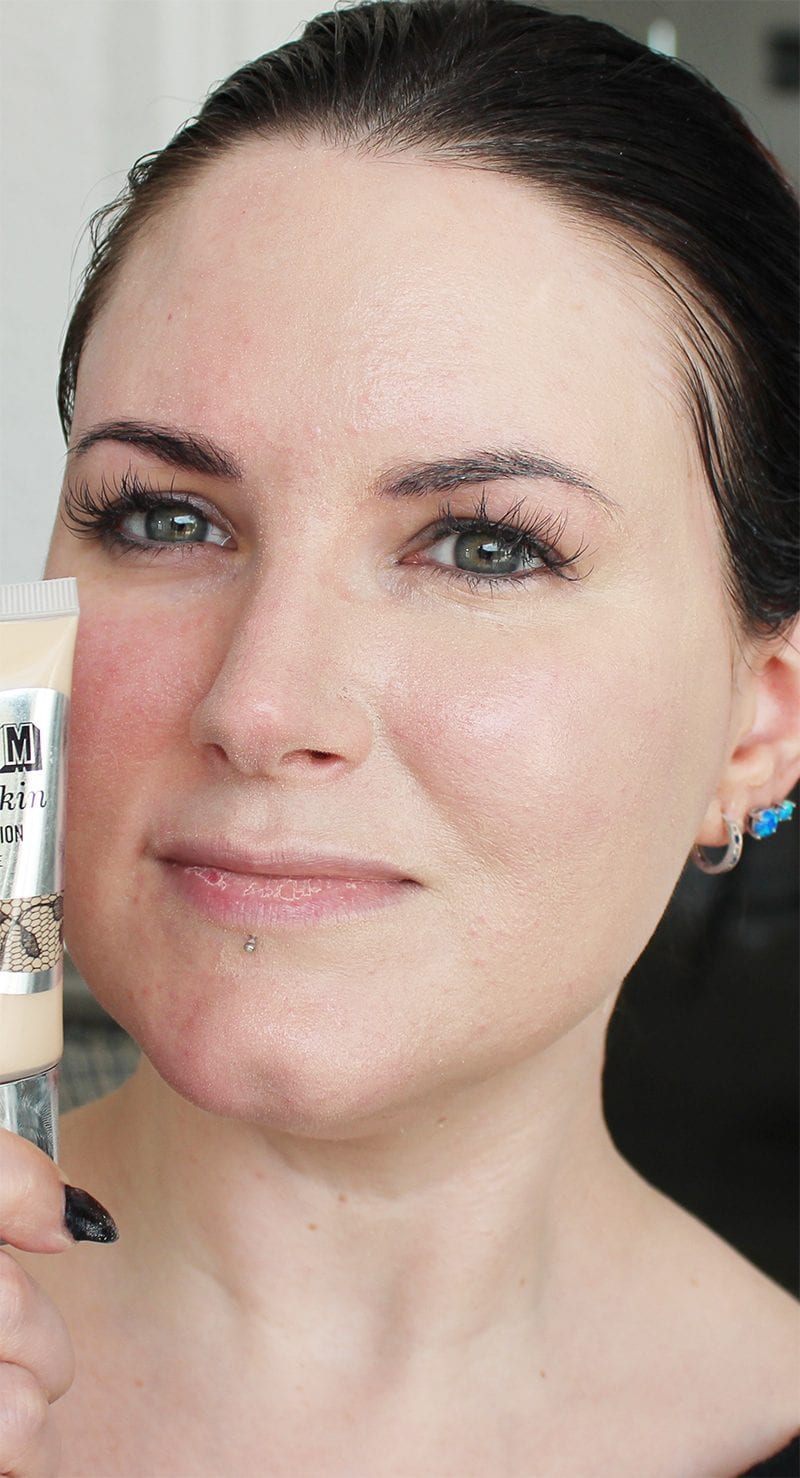 Buxom Show Some Skin in Tickle the Ivory.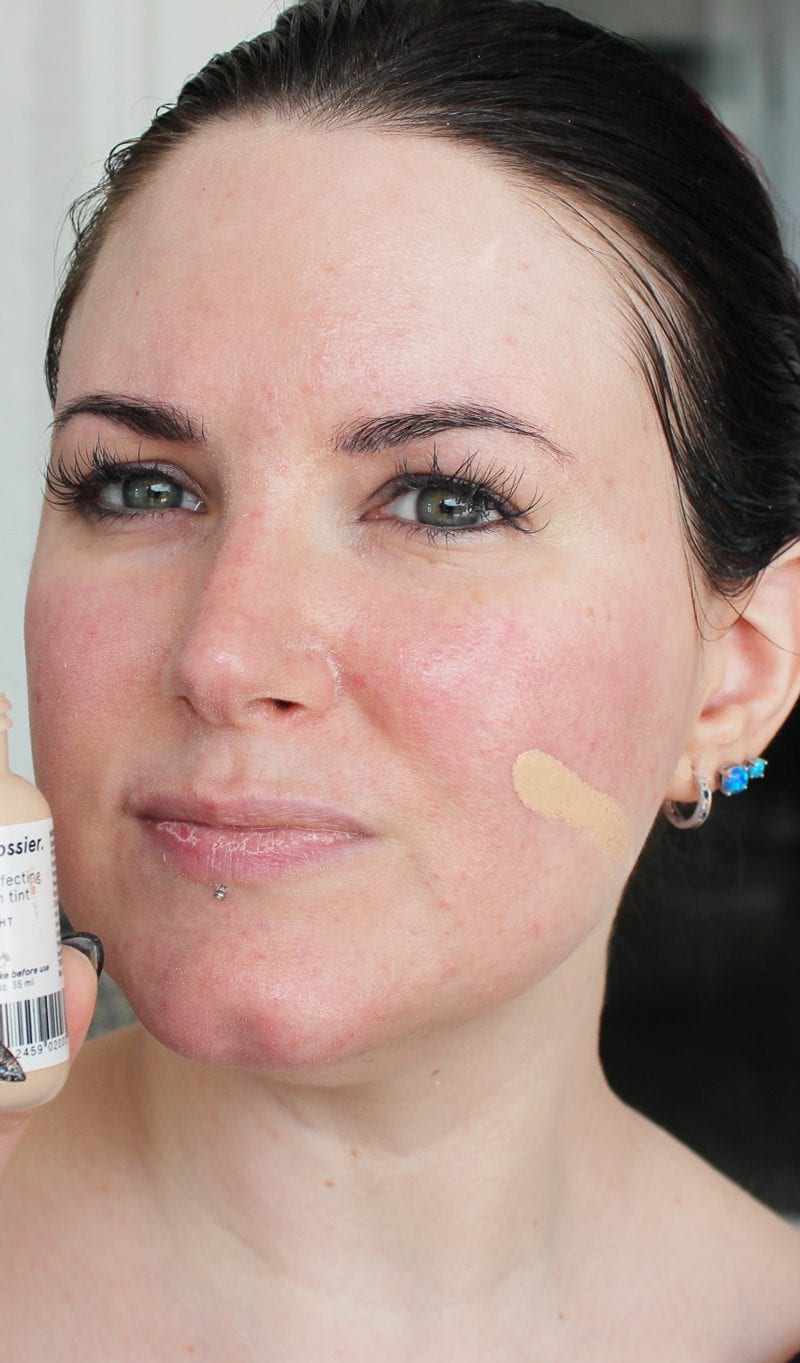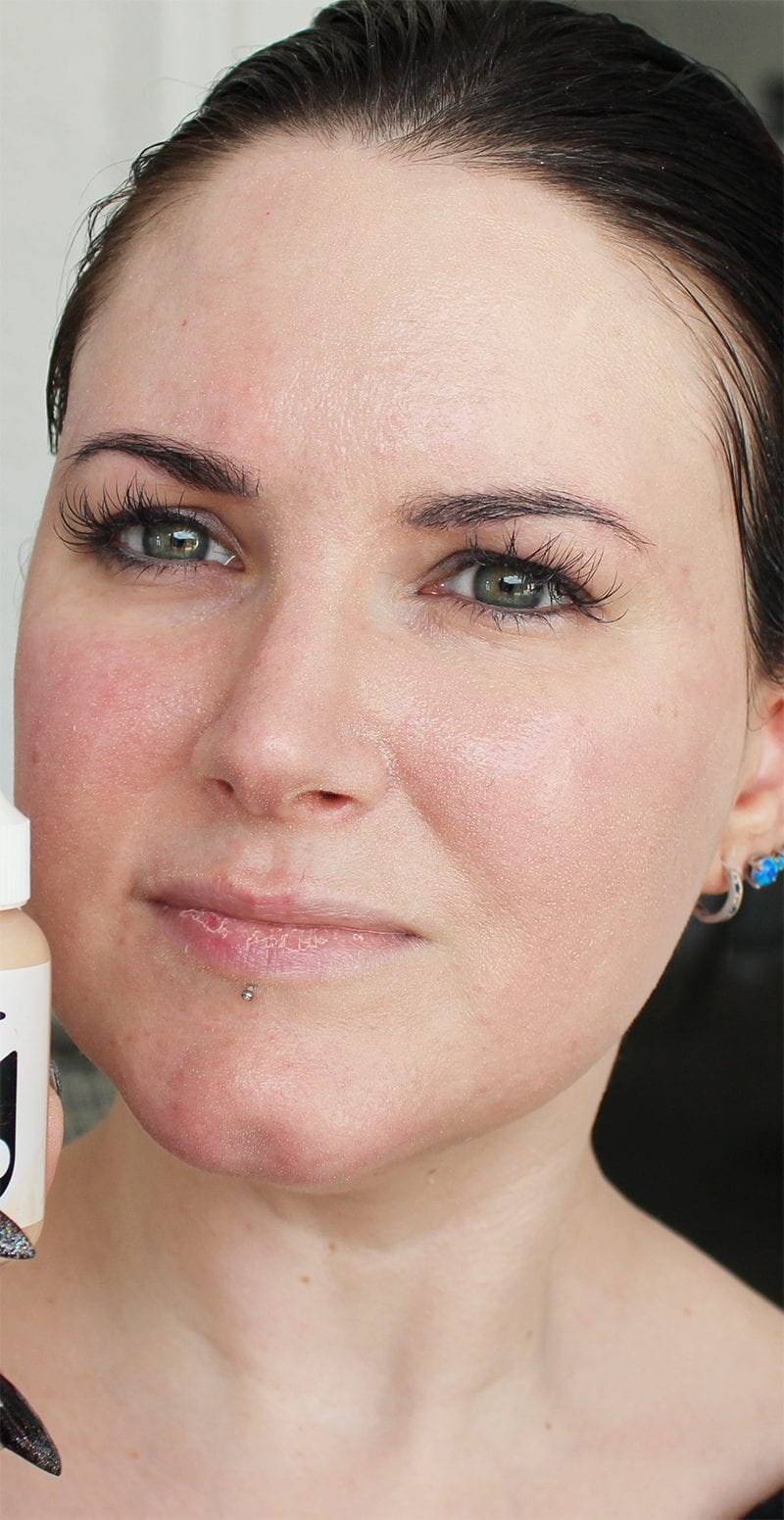 Glossier Perfecting Skin Tint in Light.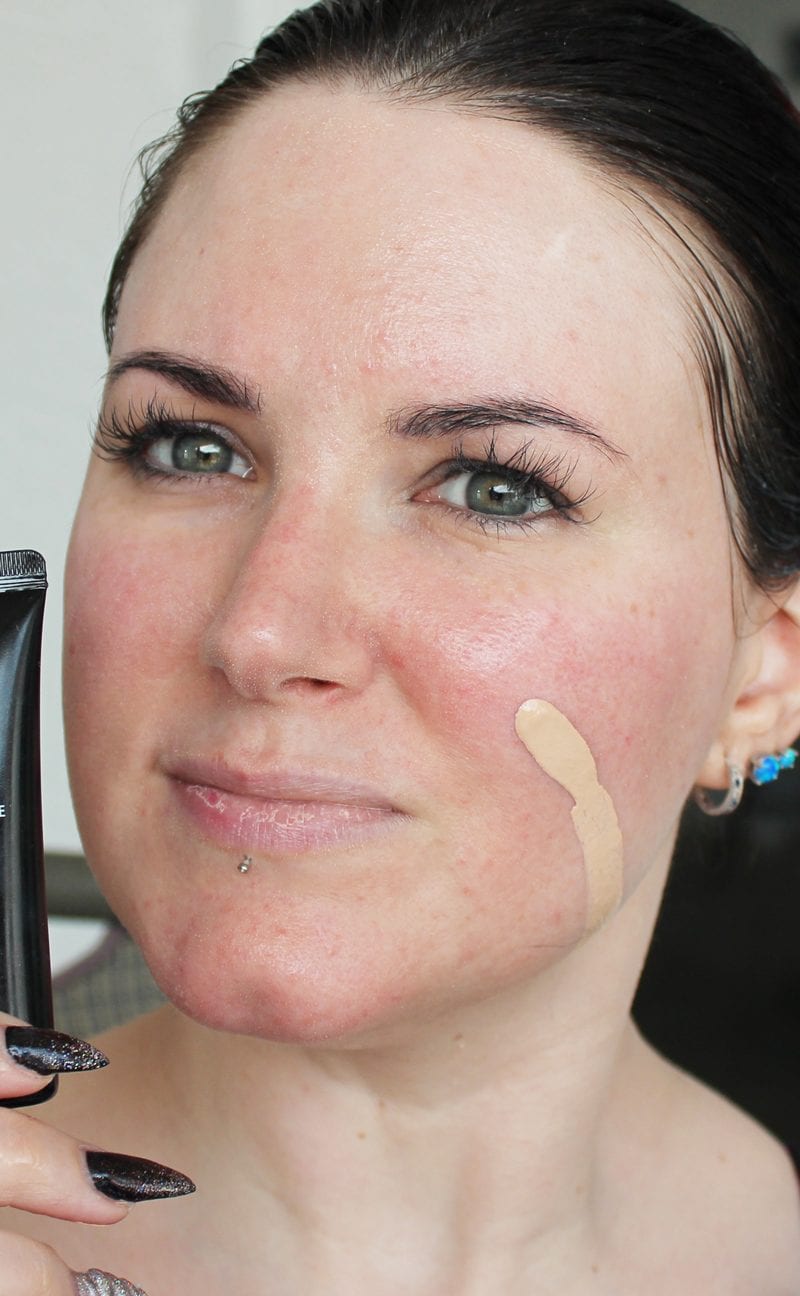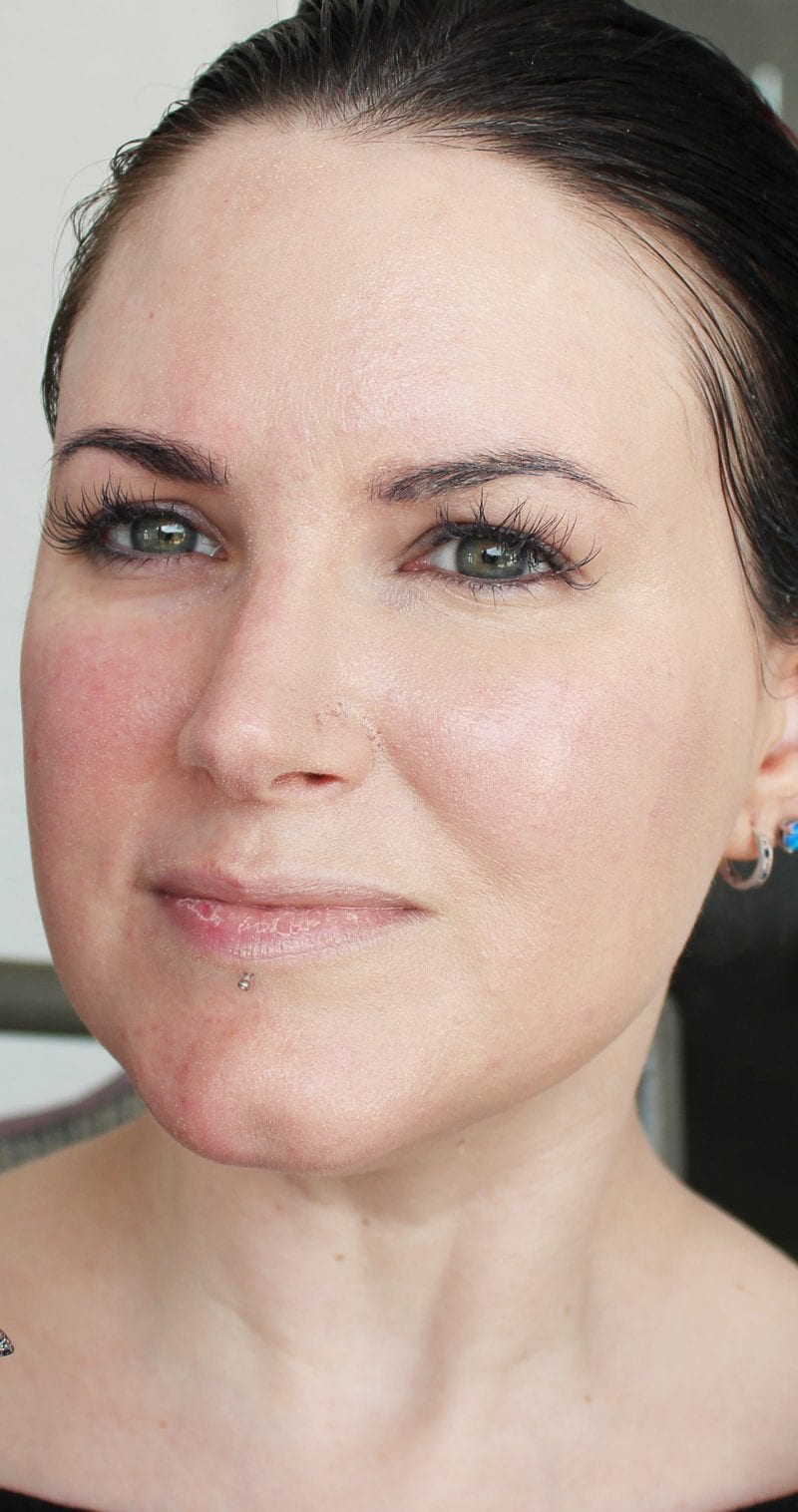 Nyx HD Studio Foundation in Nude.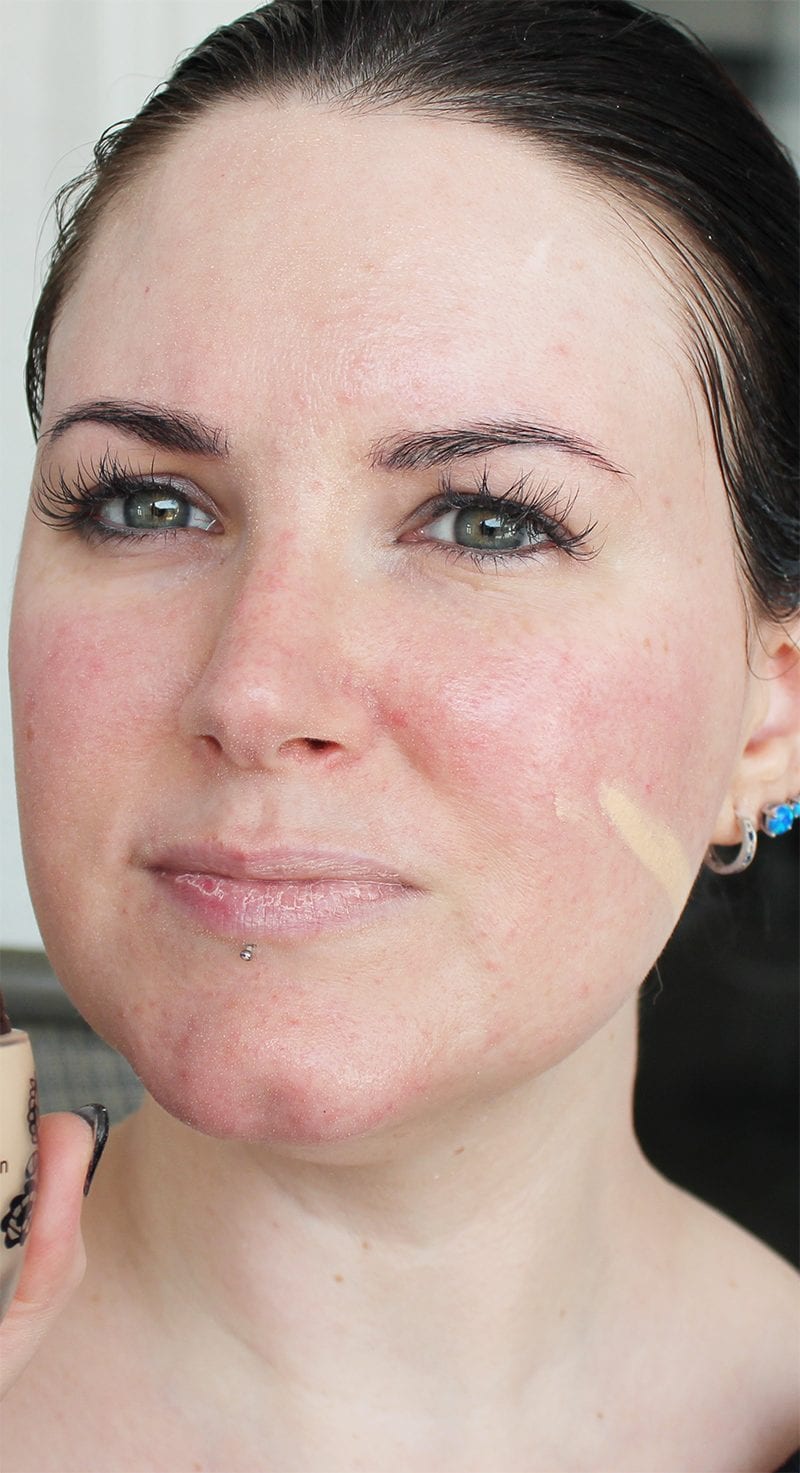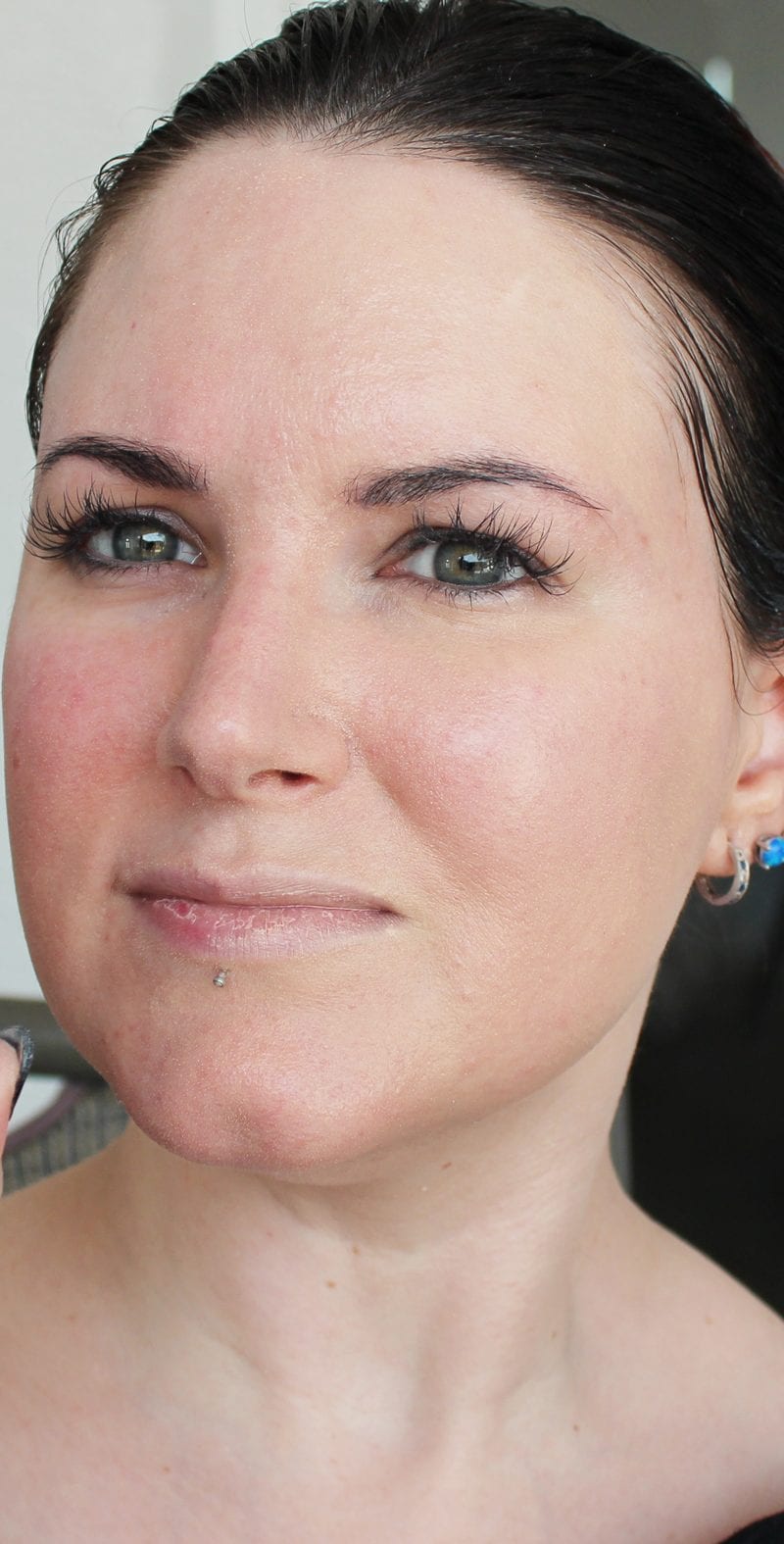 Senna Lasting Illusion Foundation in Alabaster.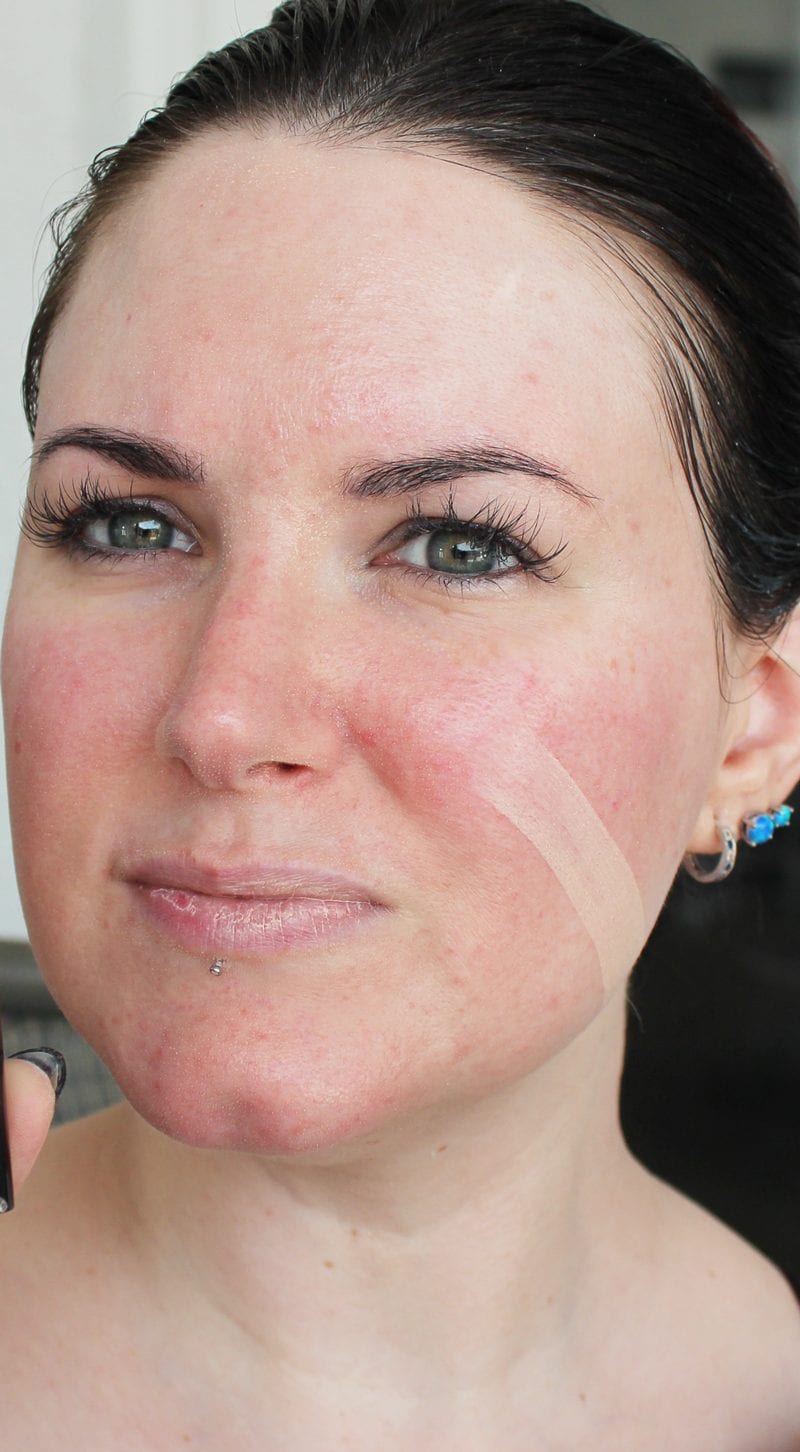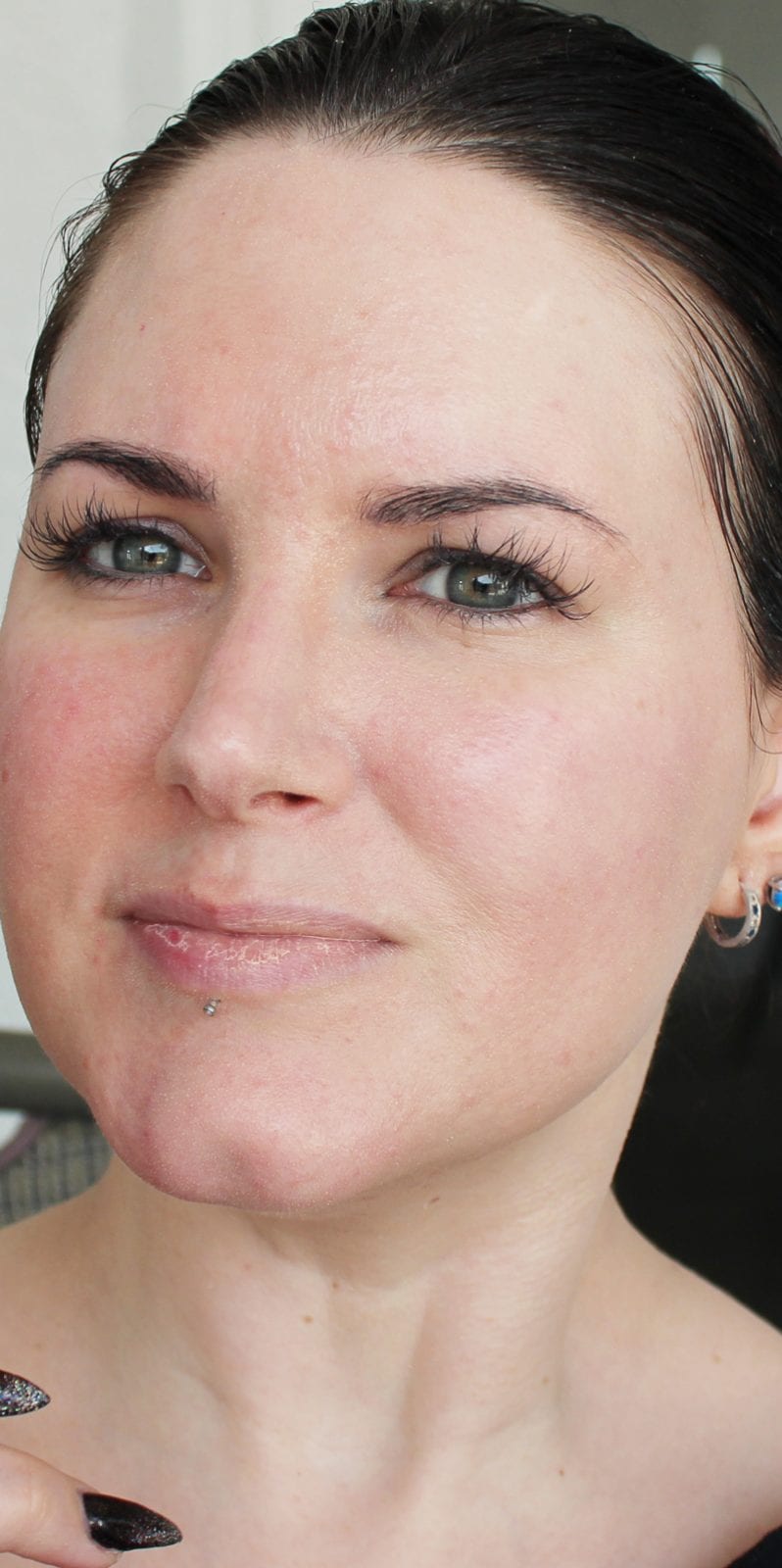 Anastasia Beverly Hills Foundation Stick in Warm Alabaster. (vegan)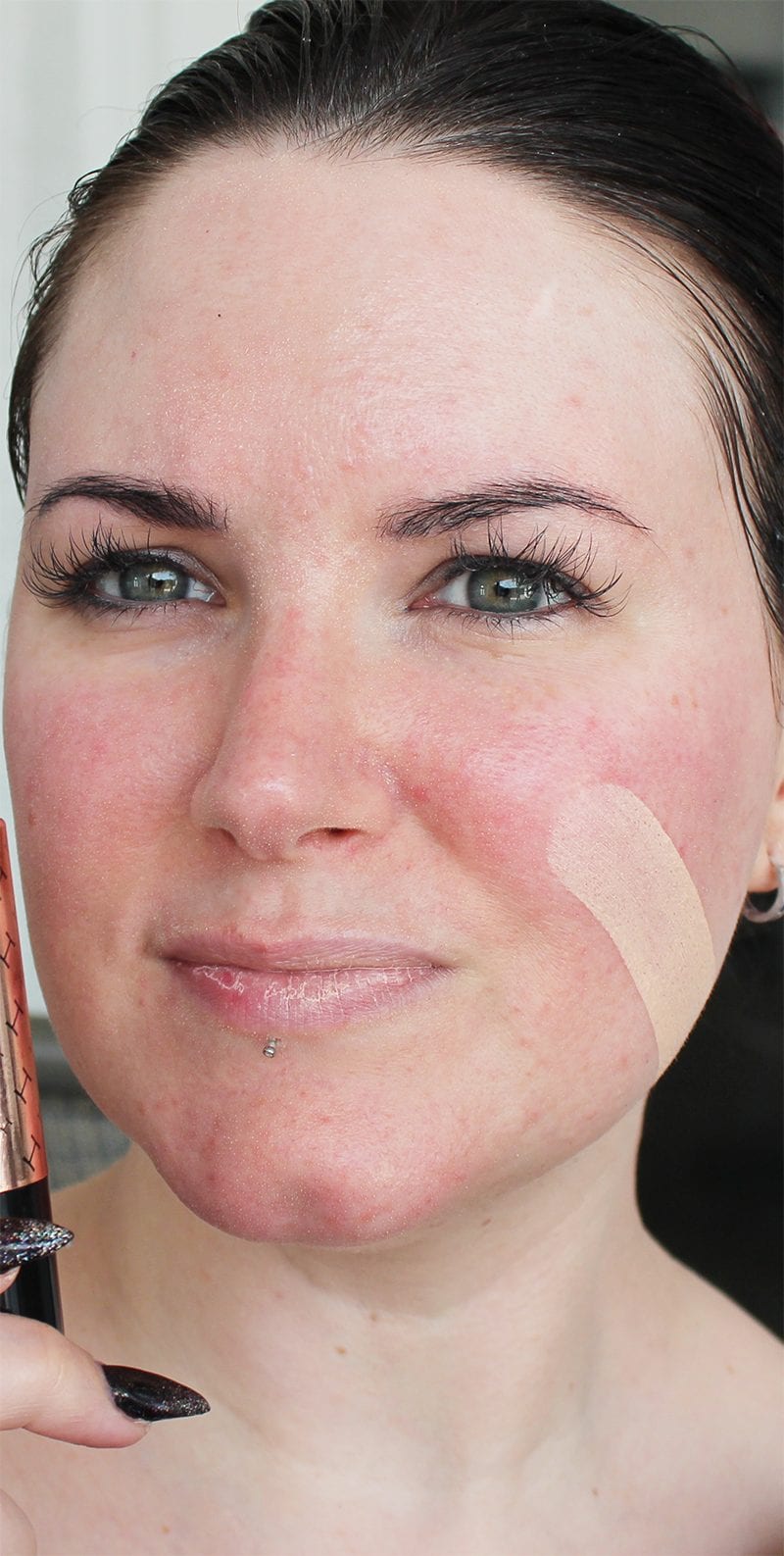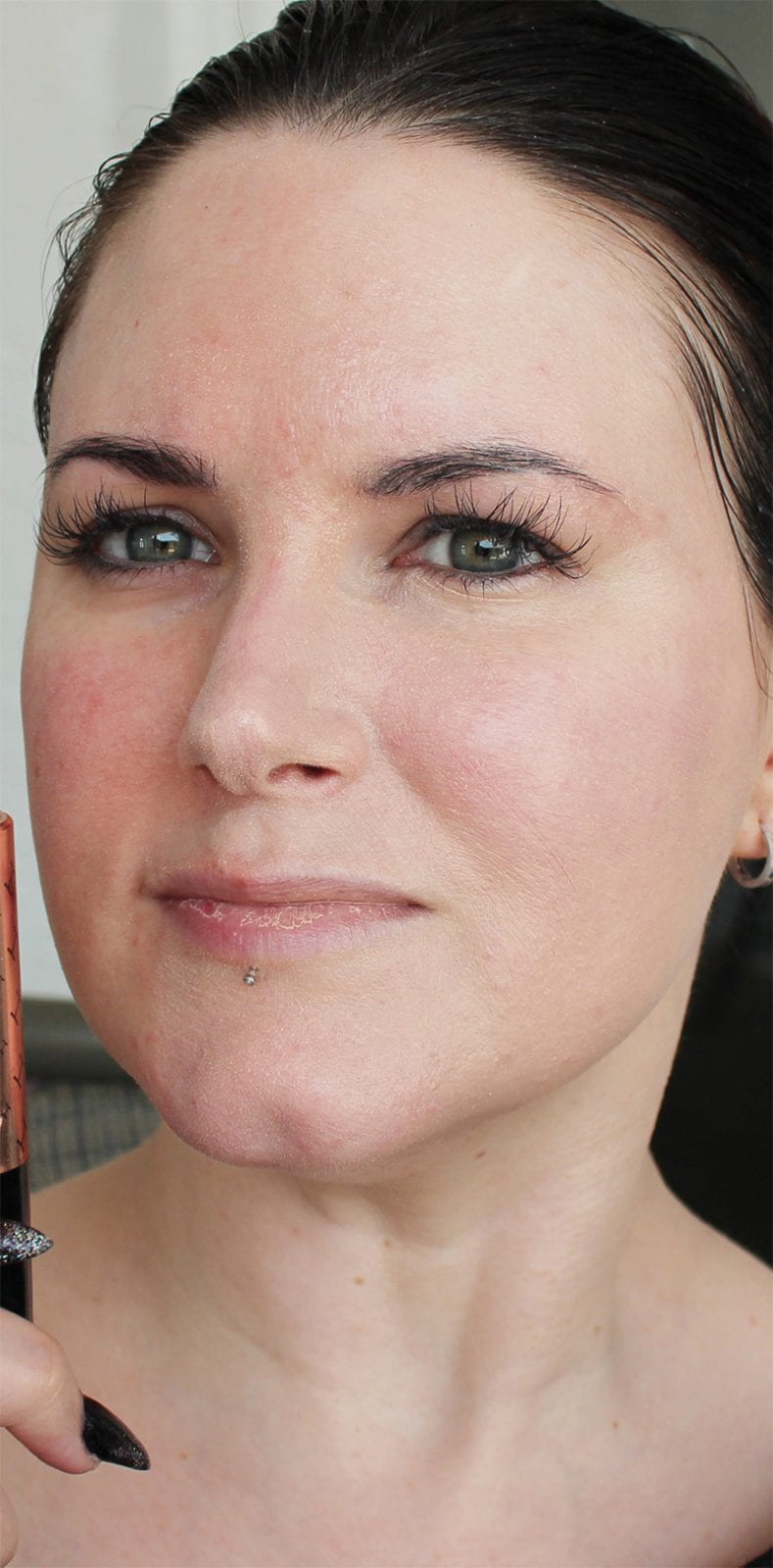 Hot Makeup Foundation Stick in NP30.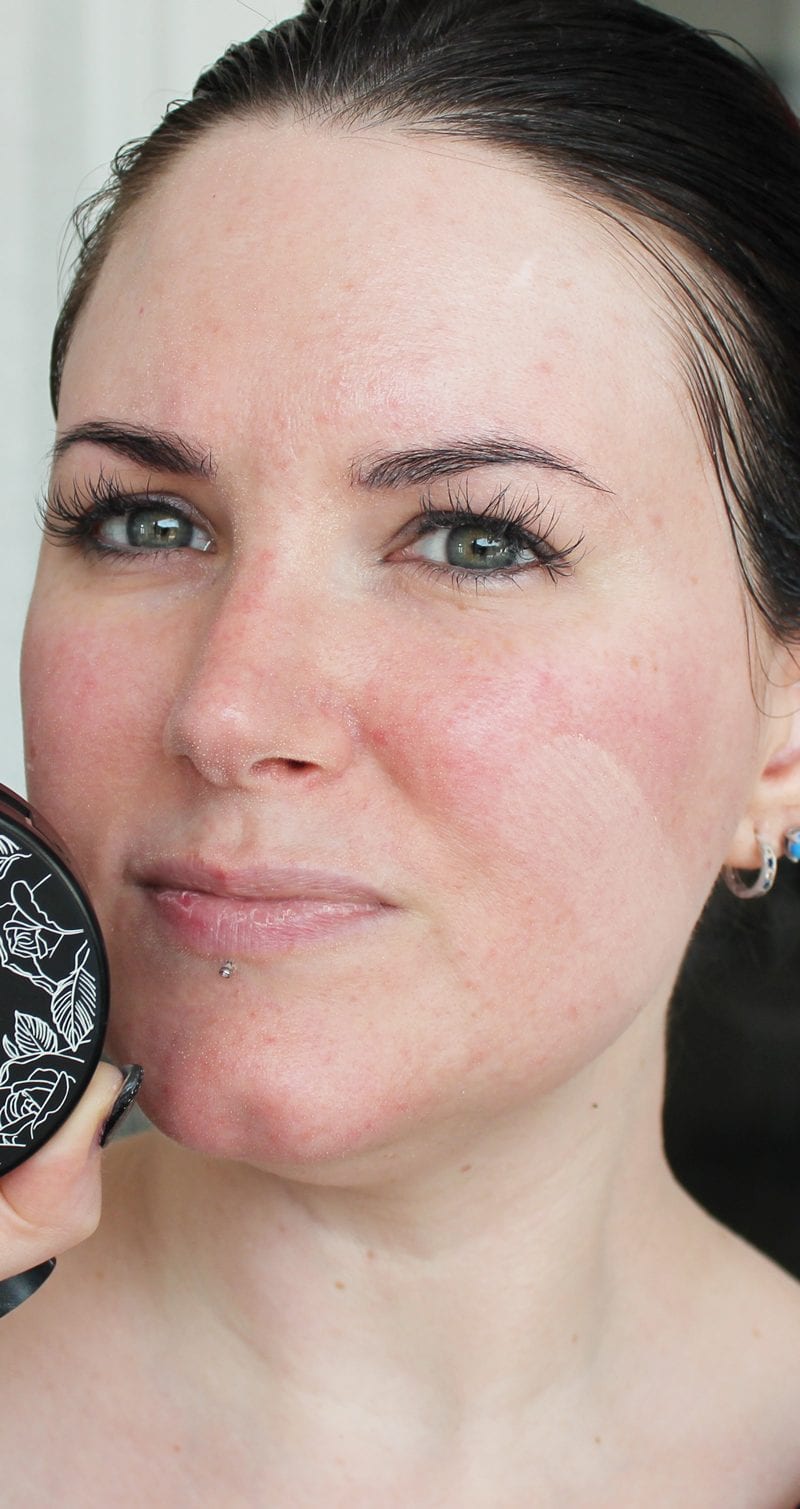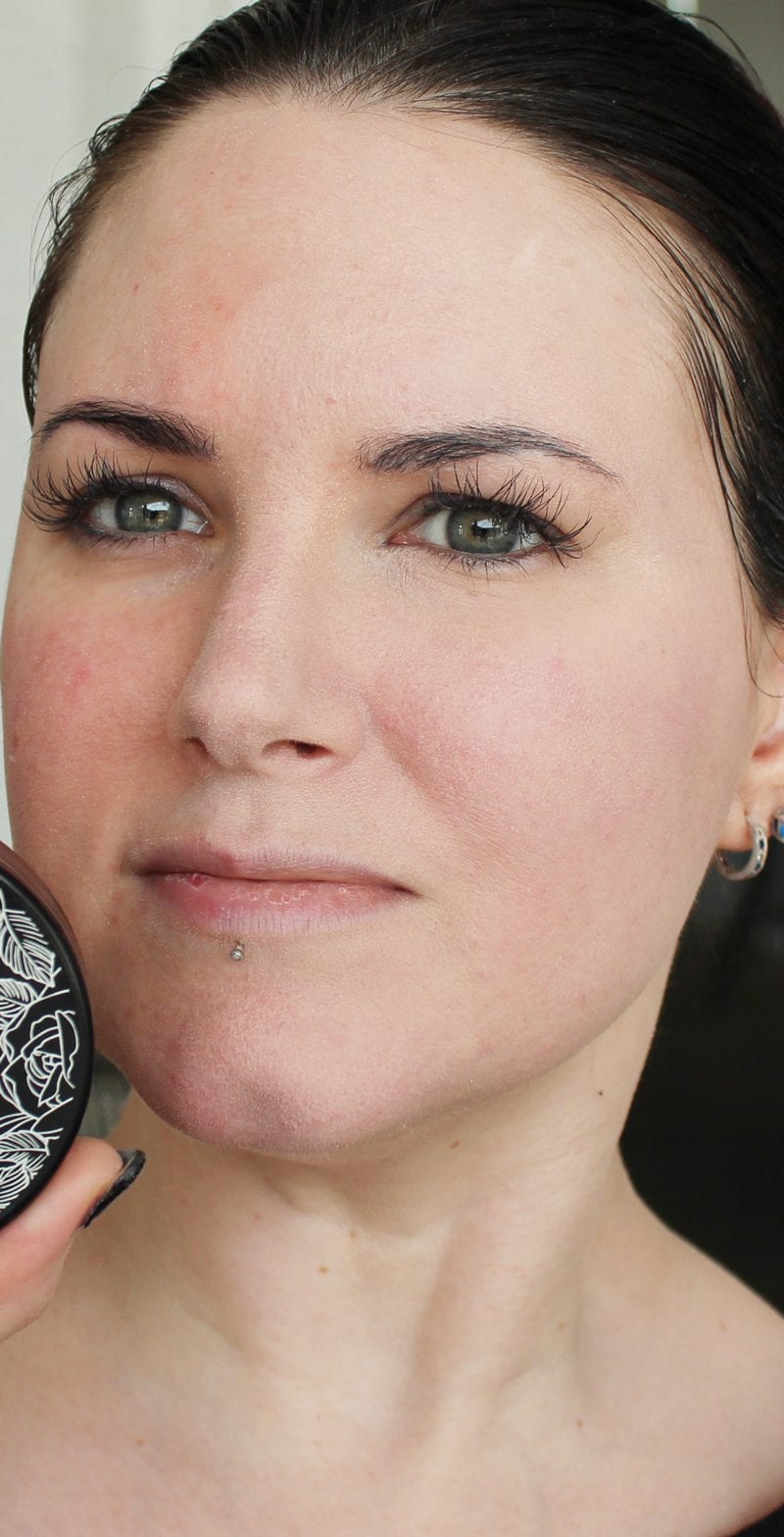 Kat Von D Lock It Powder Foundation in L42. (vegan)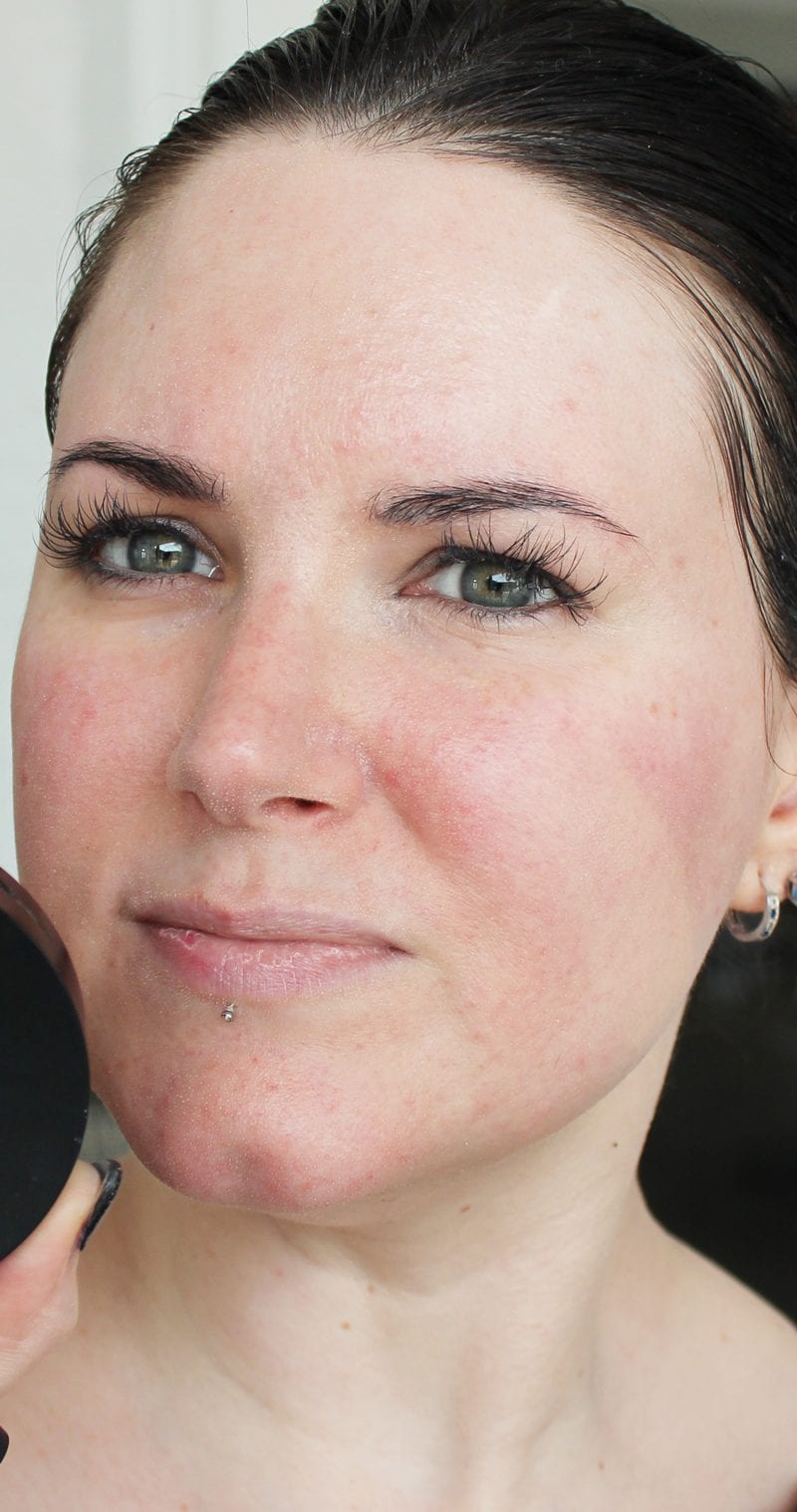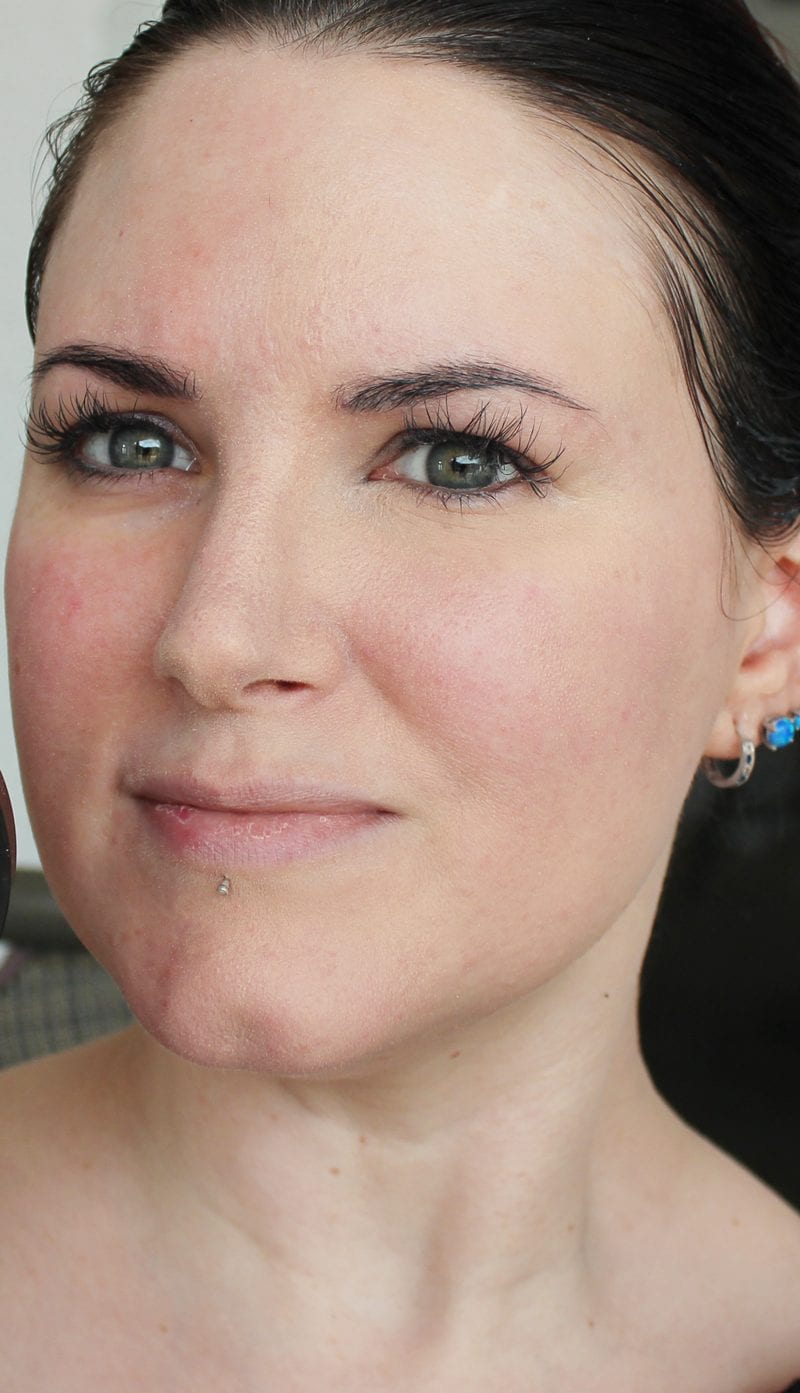 bareMinerals BarePro Foundation in Dawn.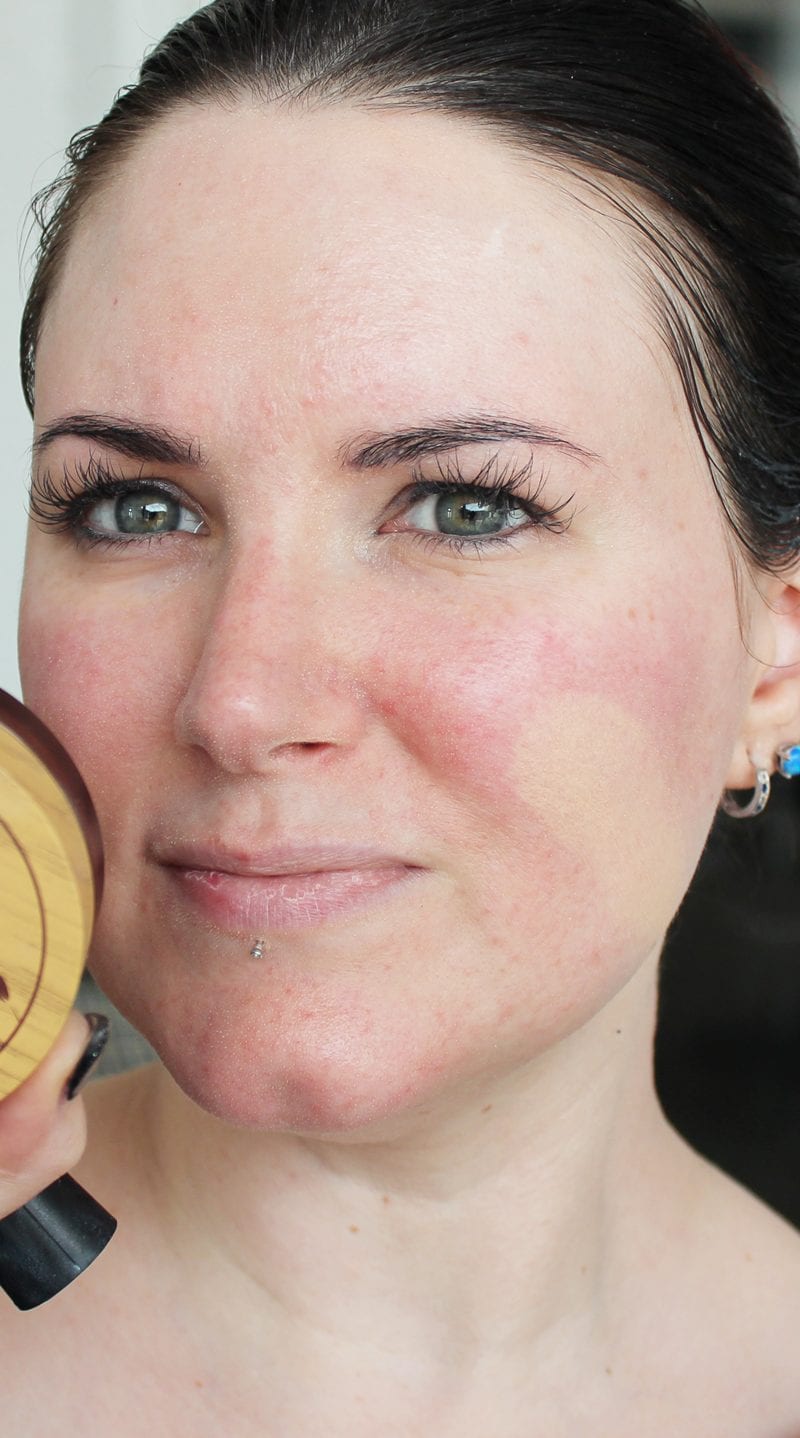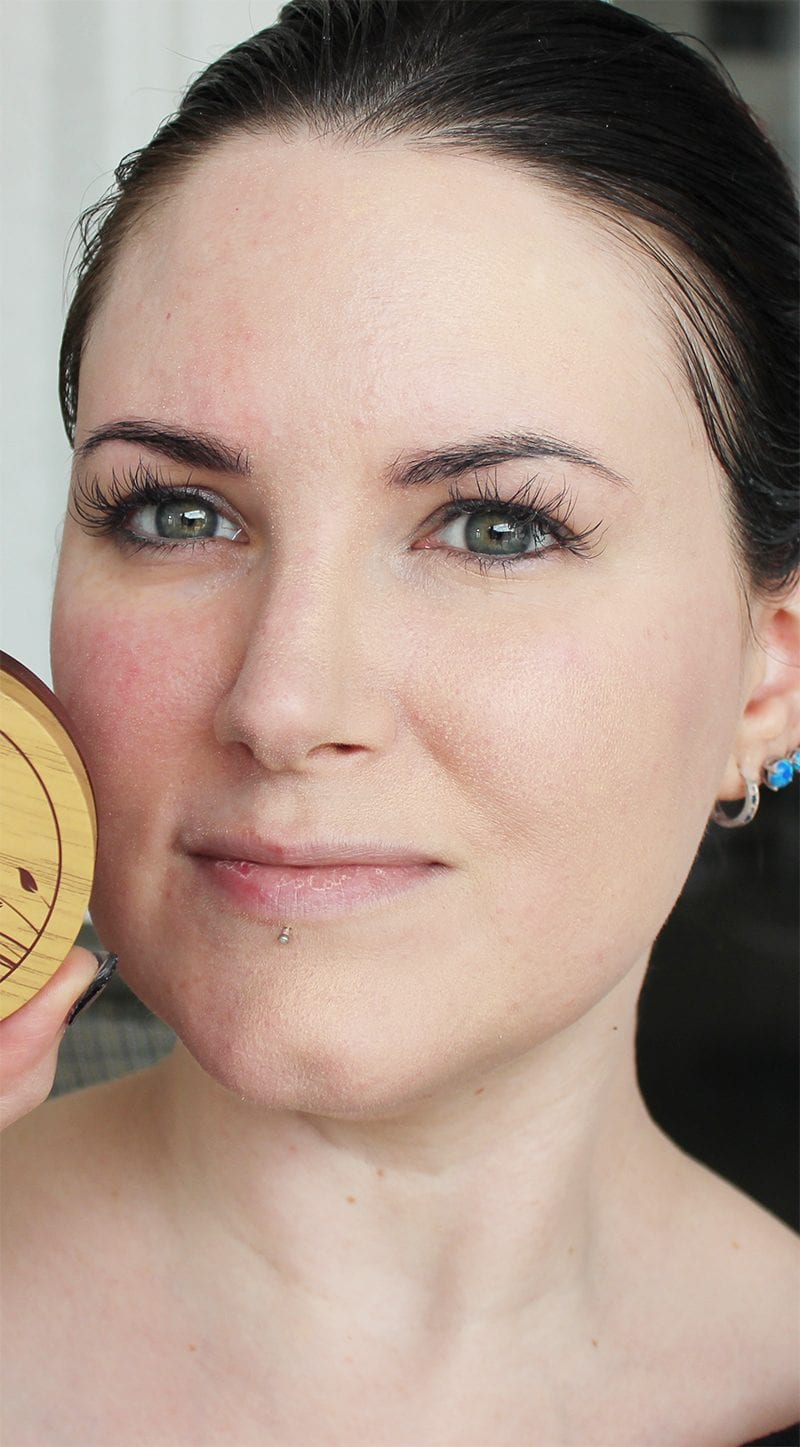 Tarte Amazonian Clay Airbrush Powder Foundation in Fair Honey. (vegan)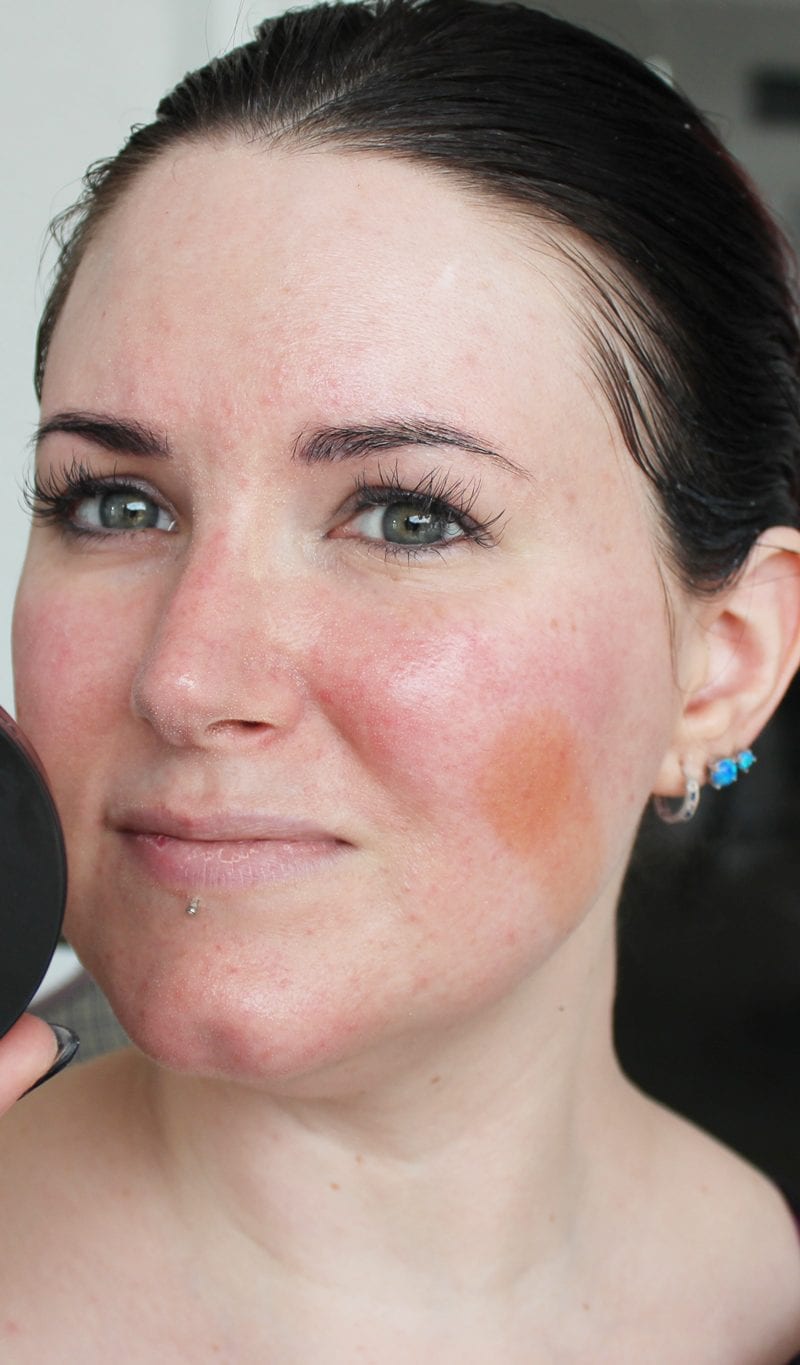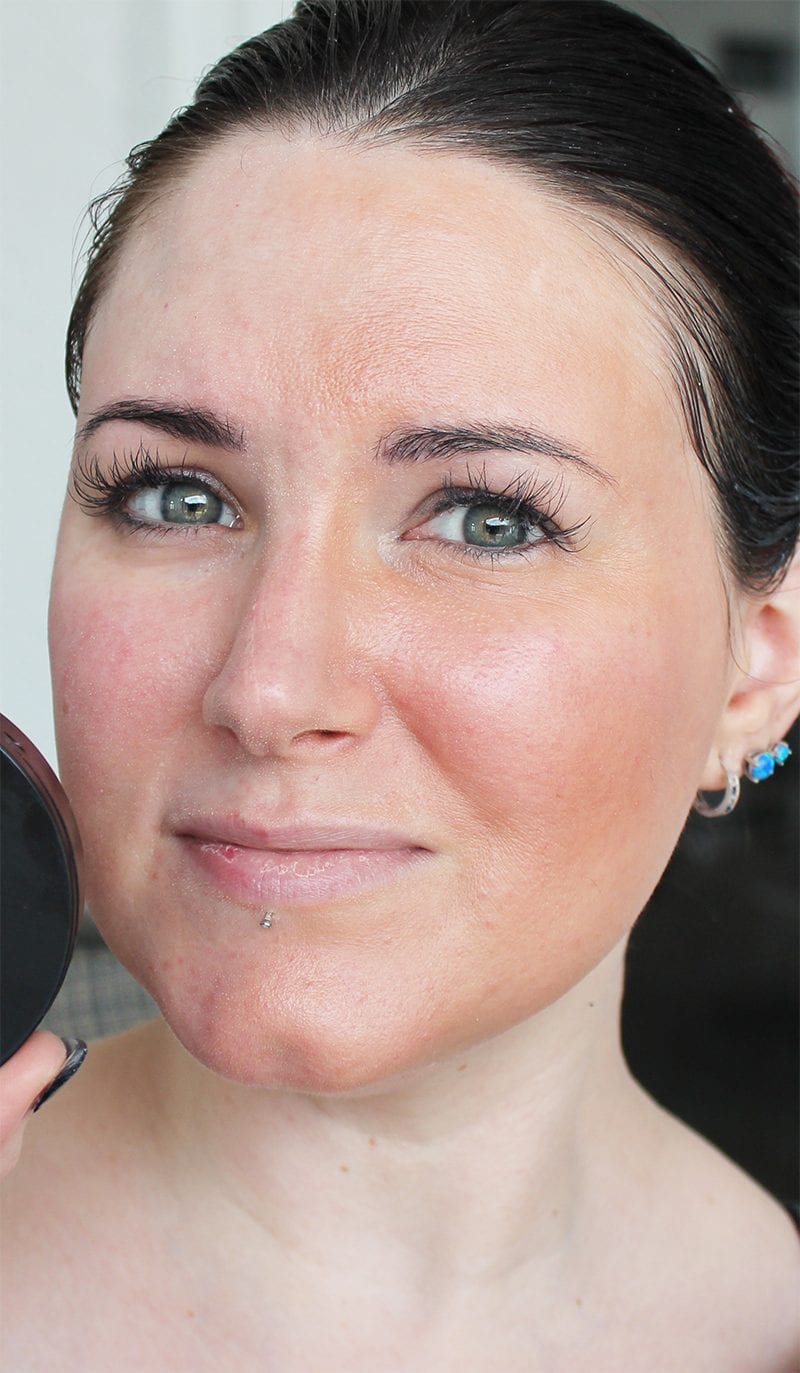 Go Natural All in One Foundation. (as seen on tv)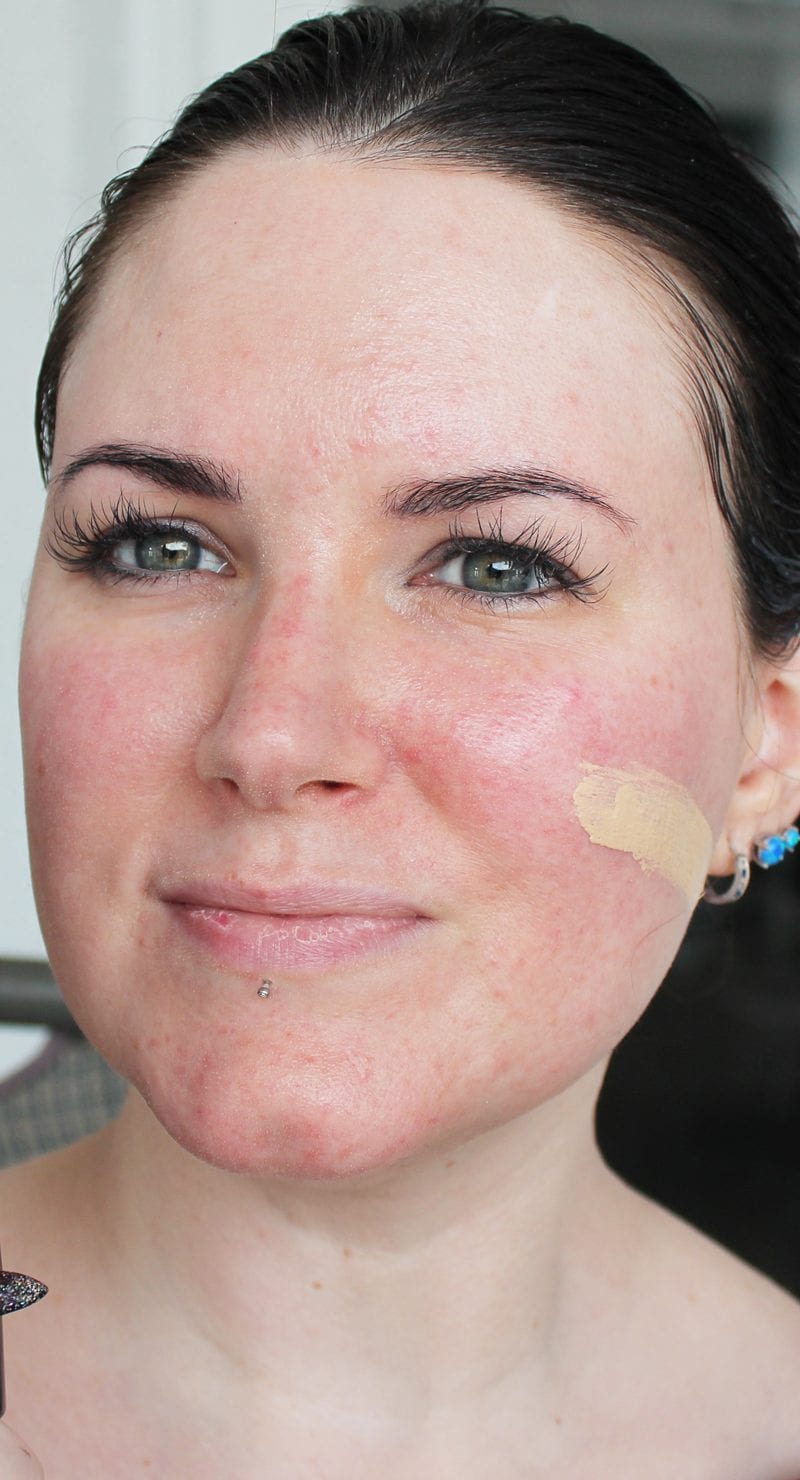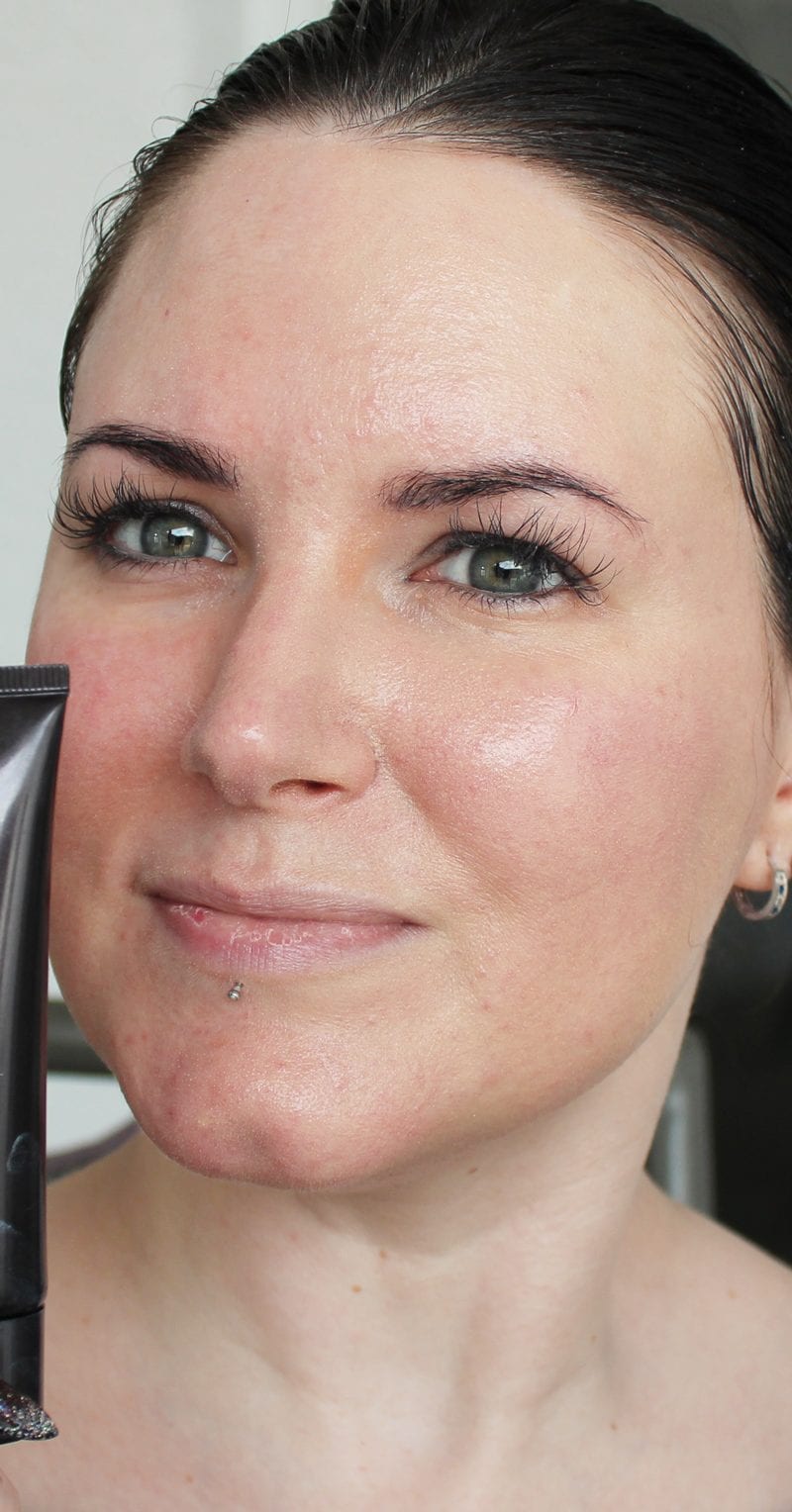 Jouer Luminizing Moisture Tint in Opal.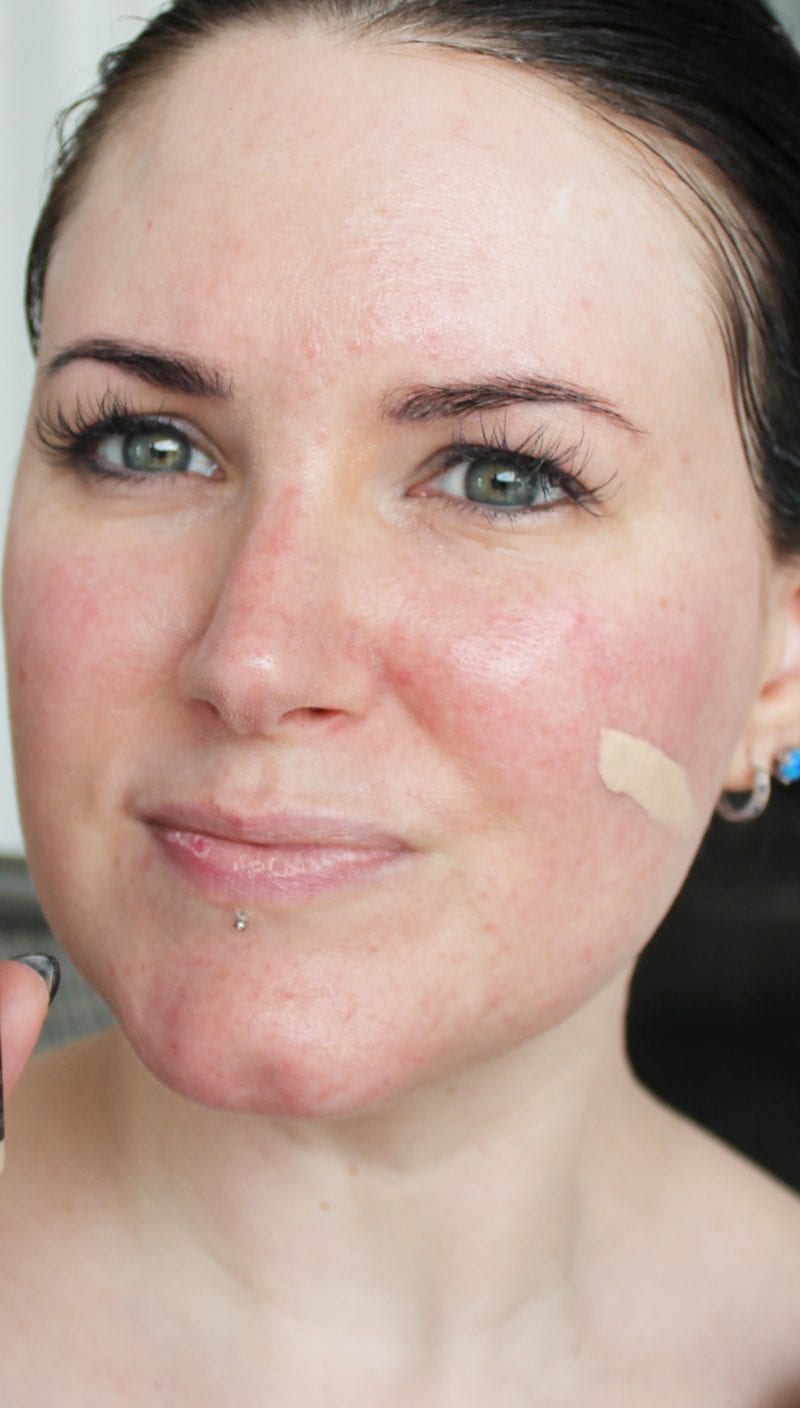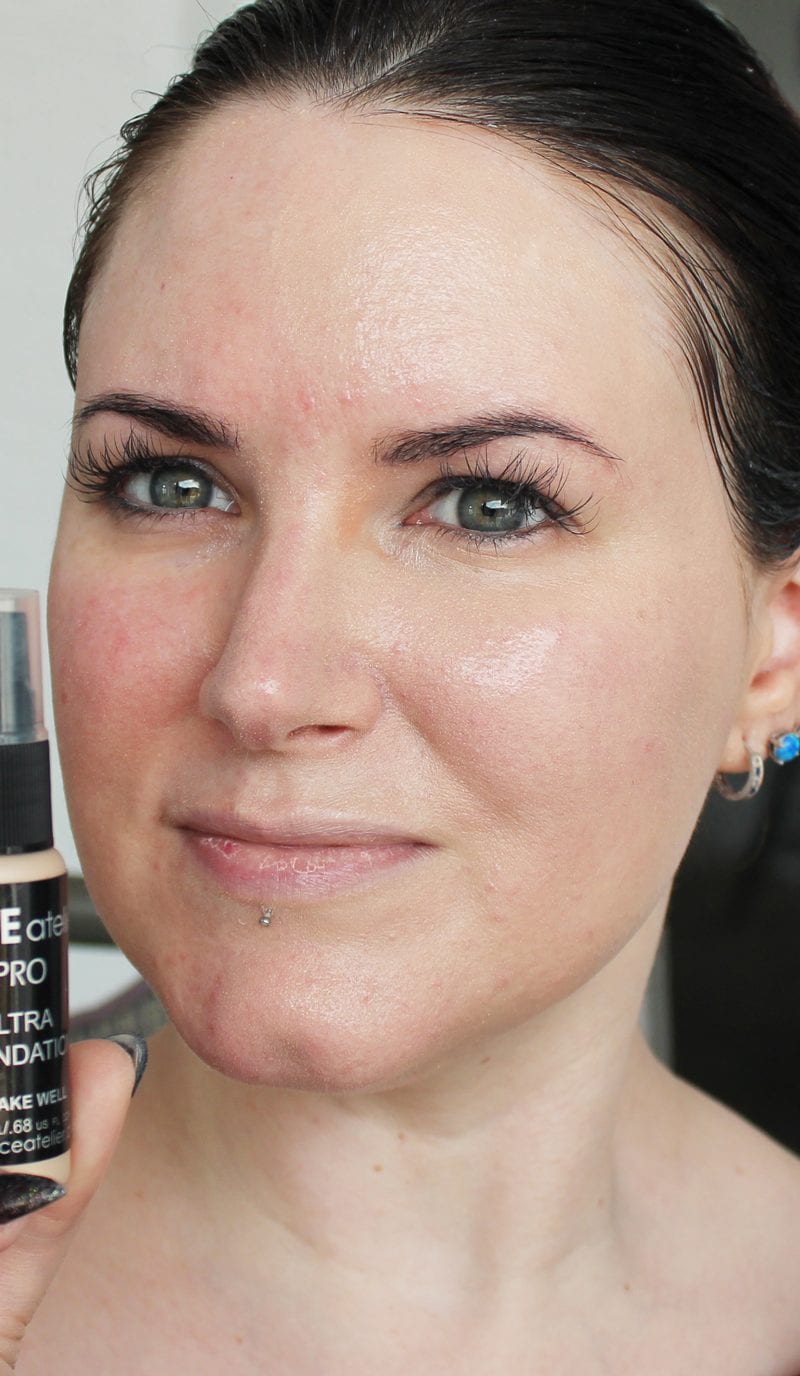 Face Atelier Ultra Foundation in 1 Porcelain. (vegan)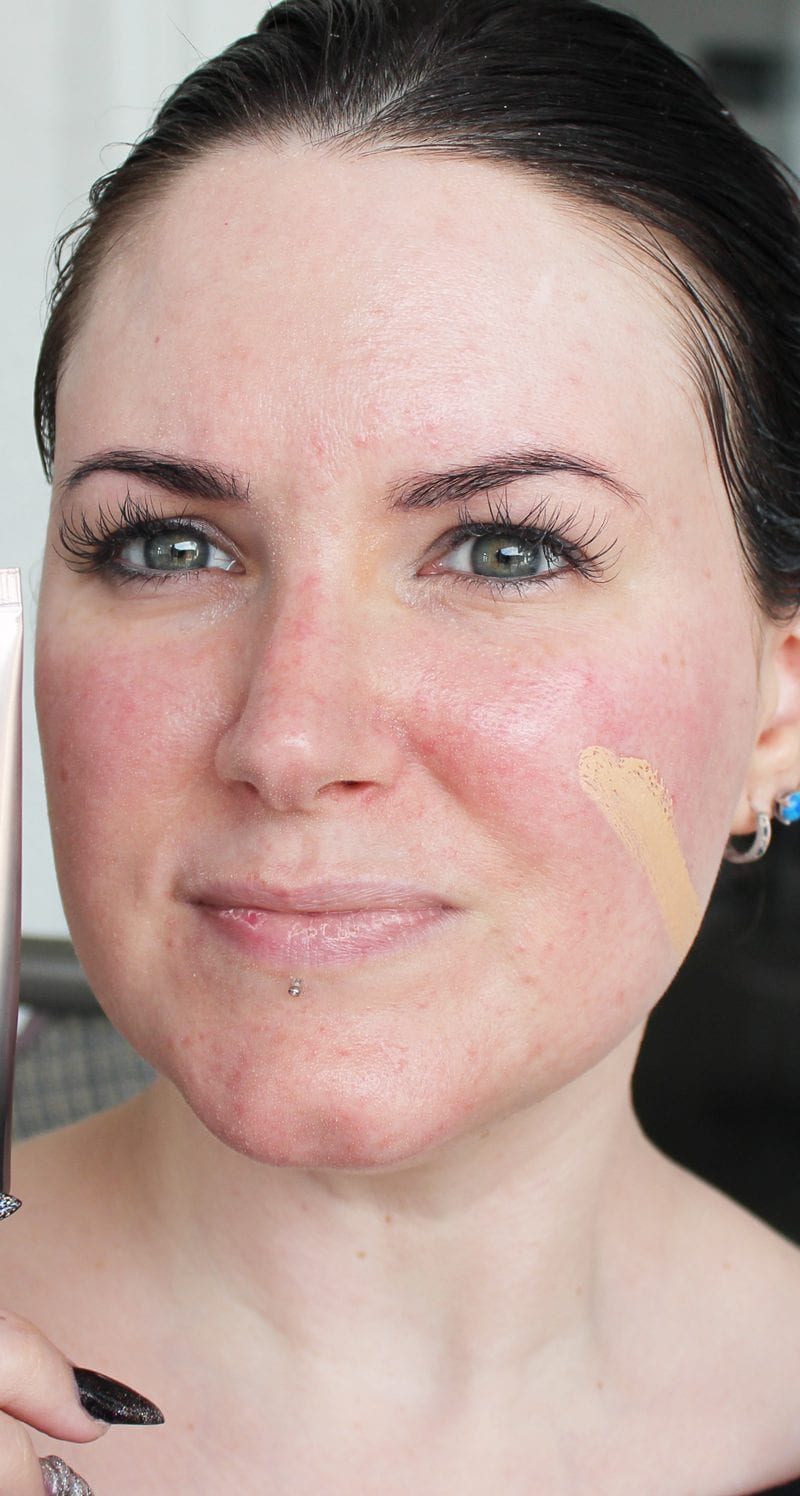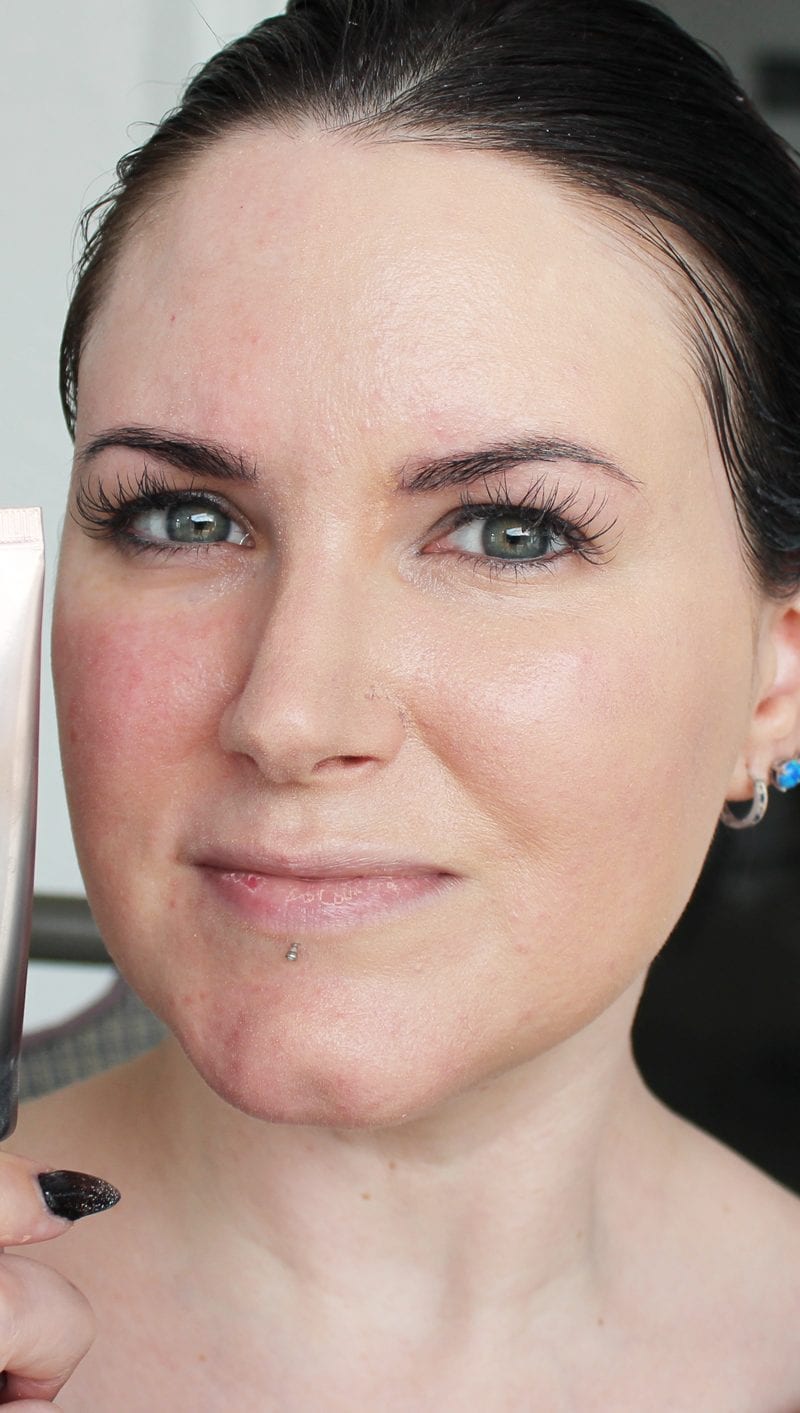 Urban Decay One and Done in Light. (vegan)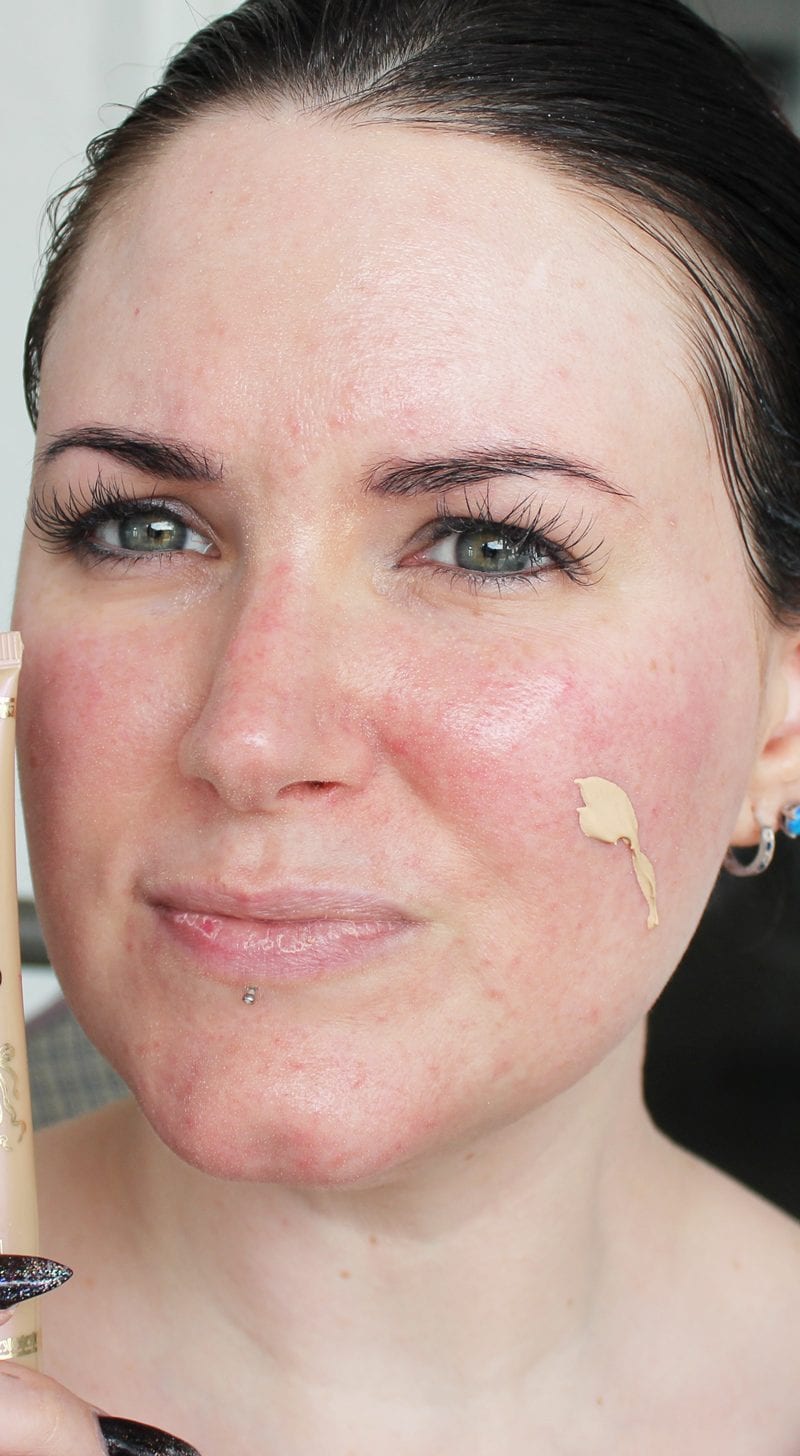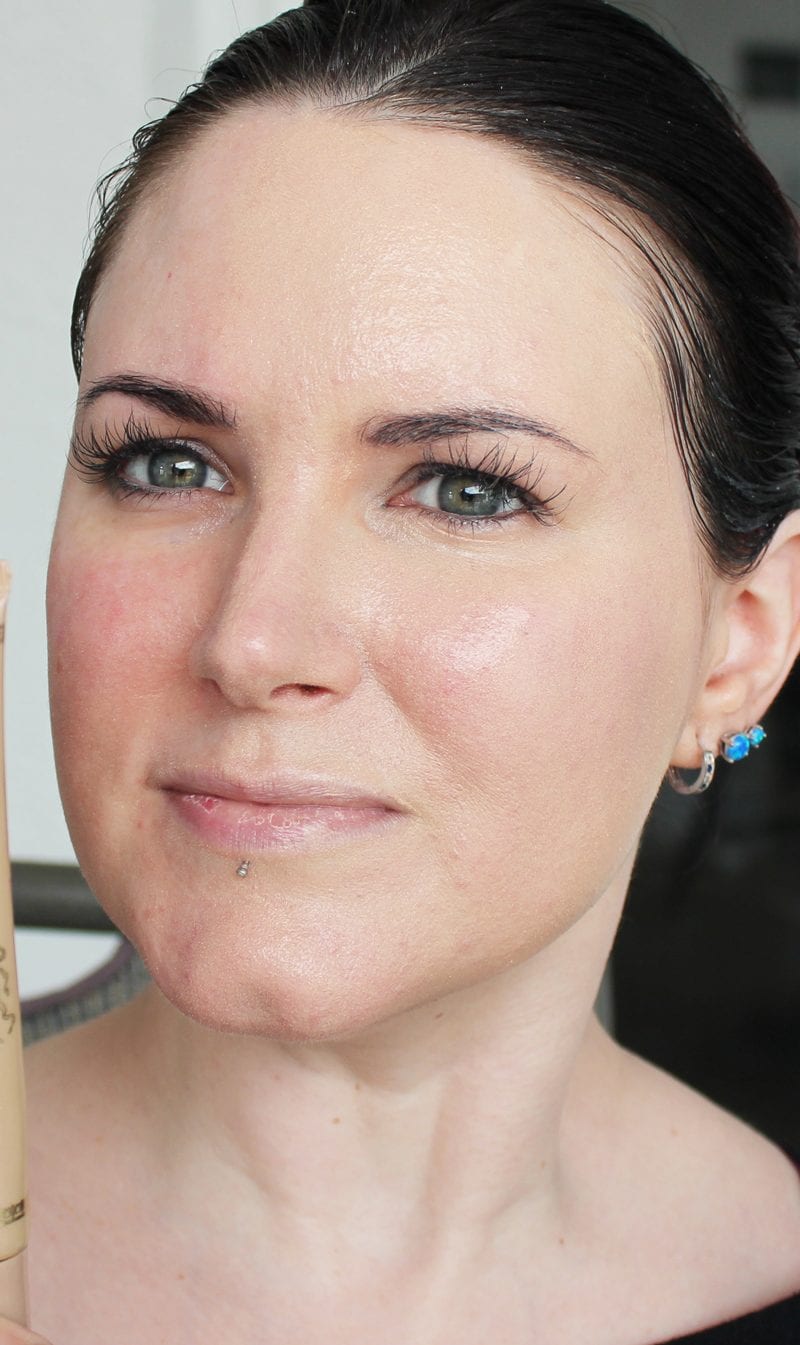 Too Faced Beauty Balm in Snow Glow. (vegan)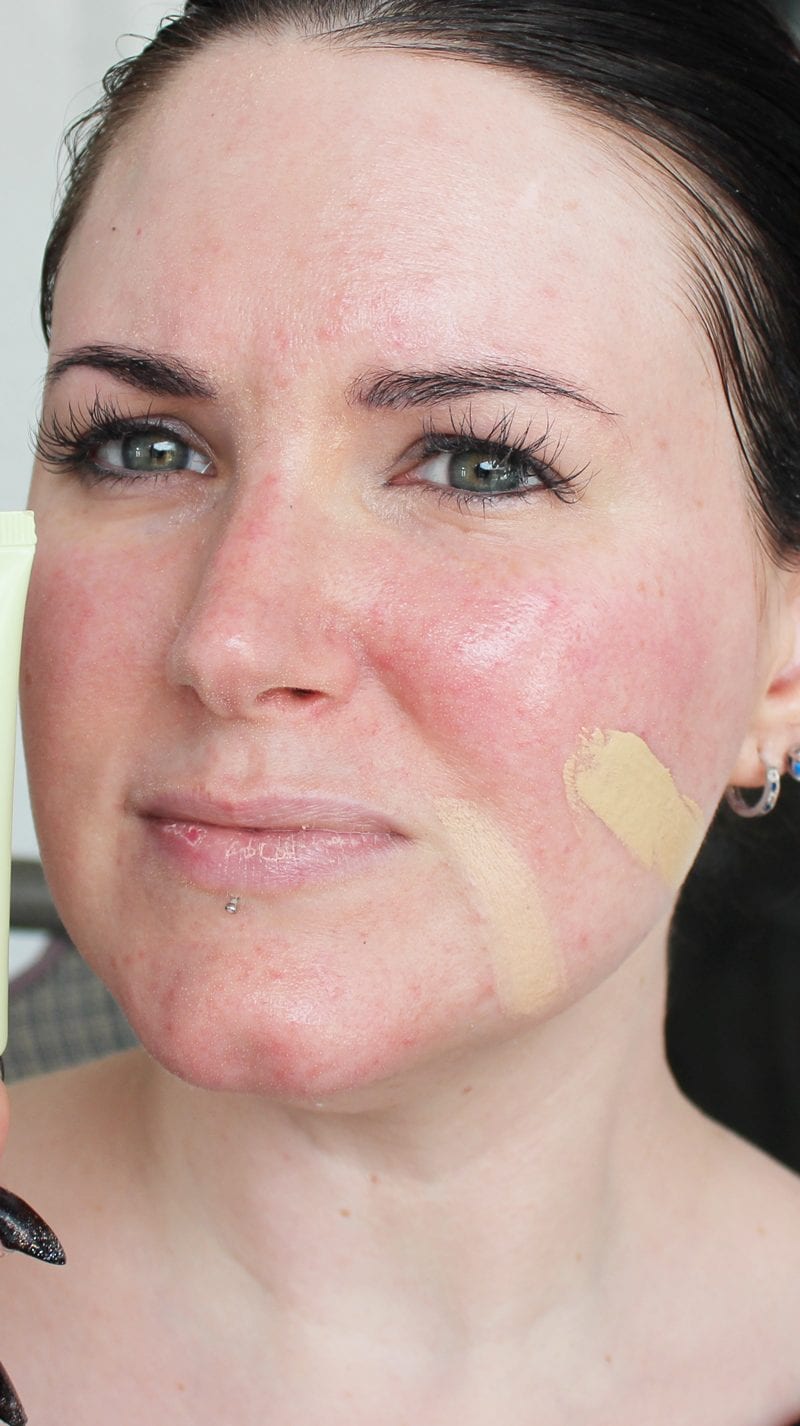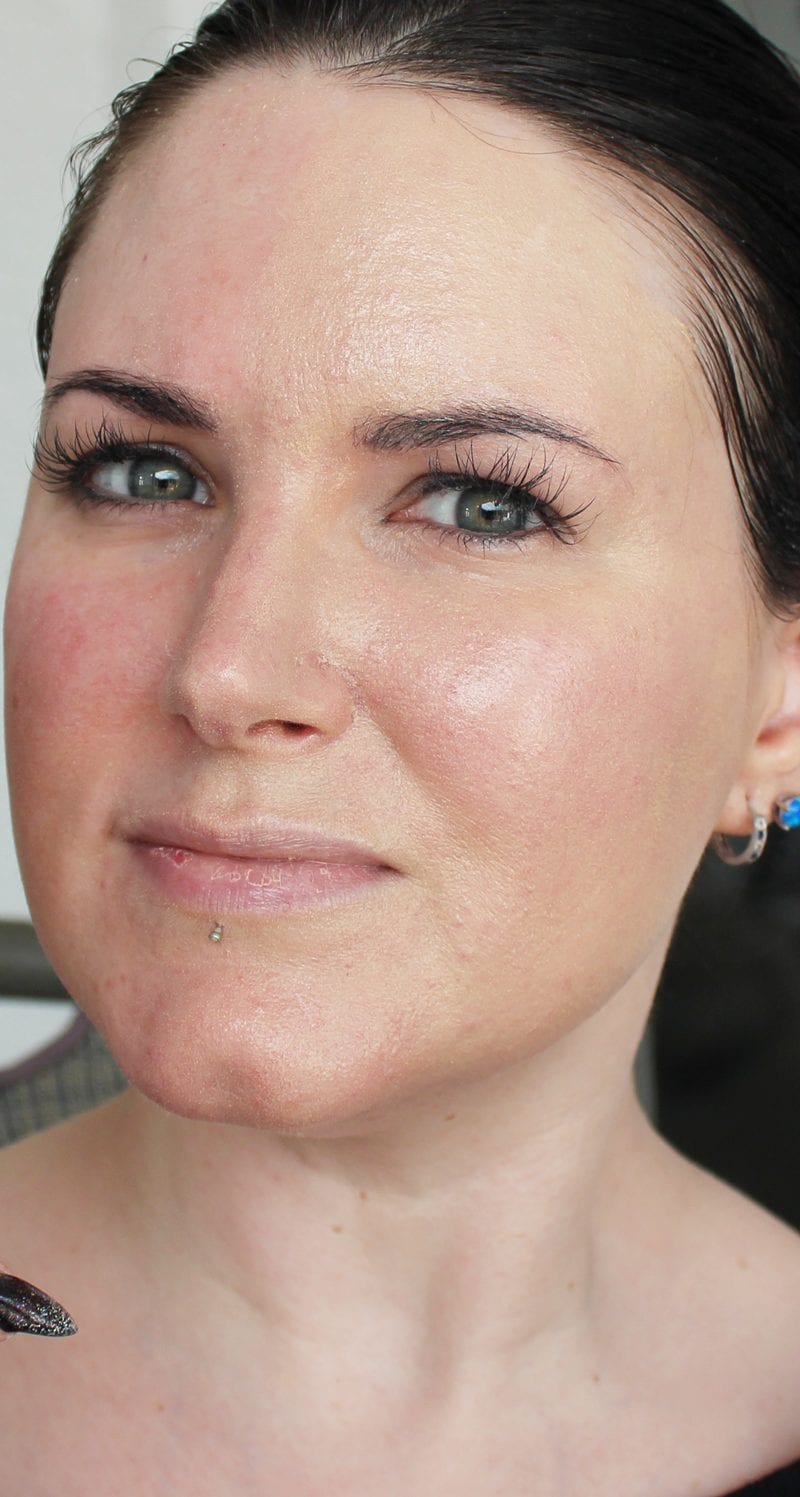 Pixi Illuminating Tint & Conceal in Light Glow.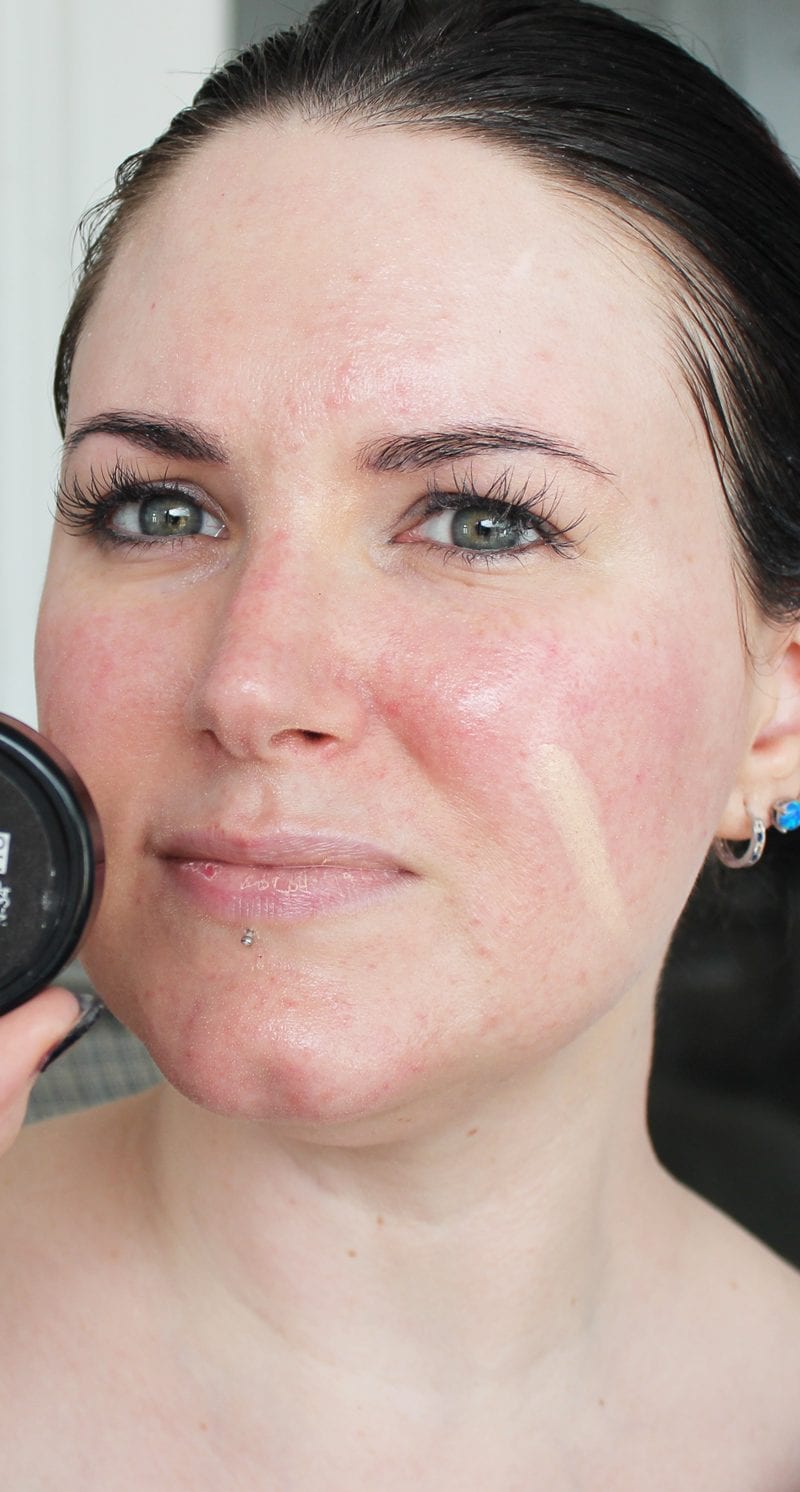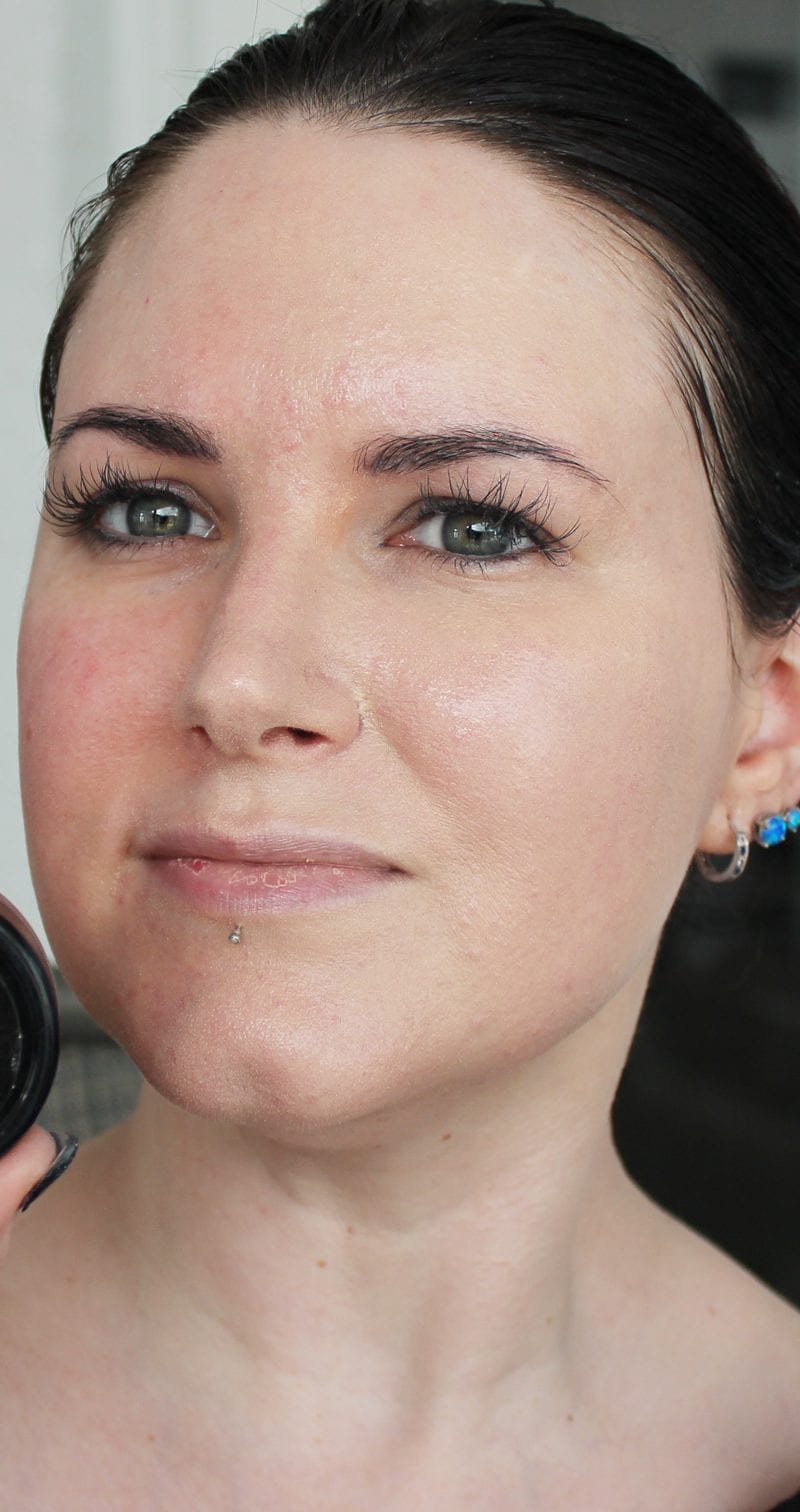 Mehron Pro HD Cream Foundation in L3.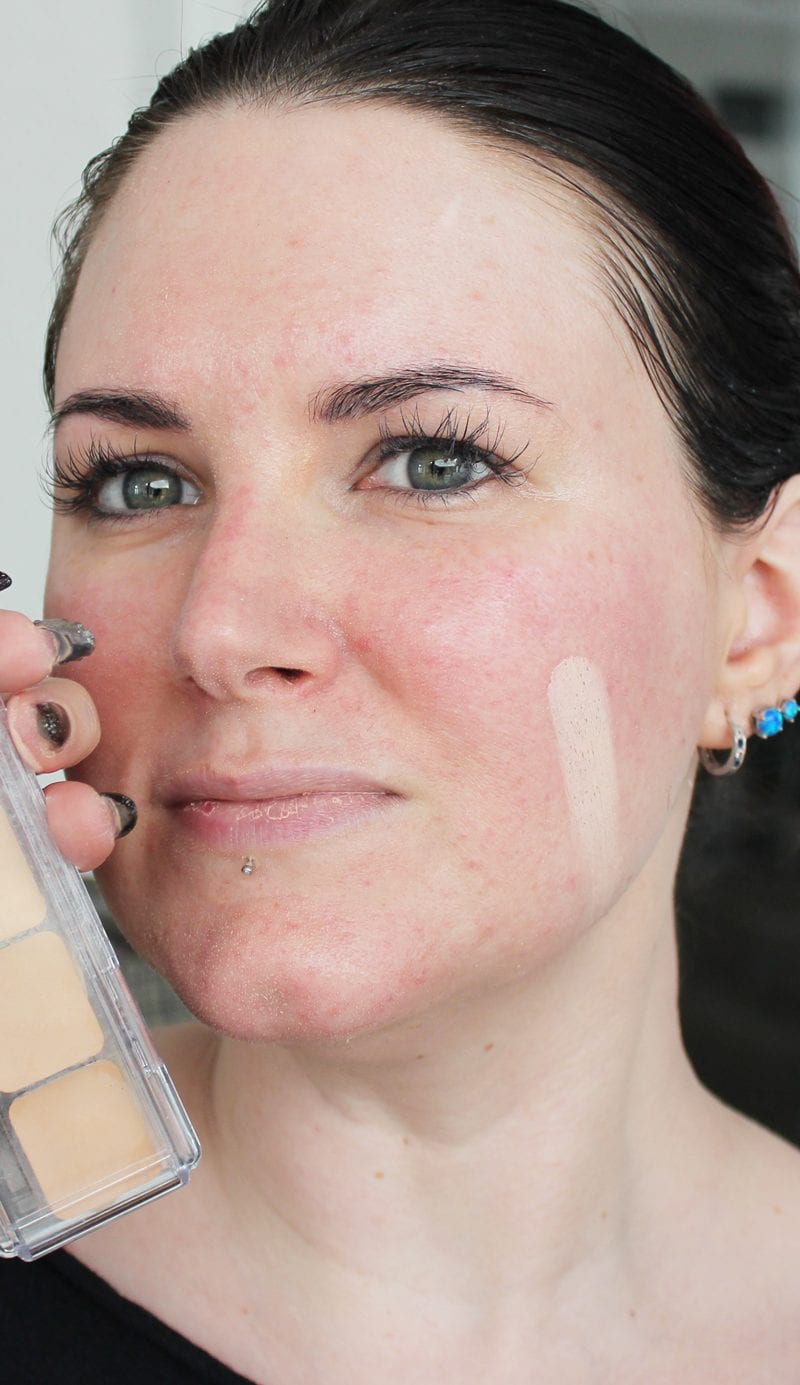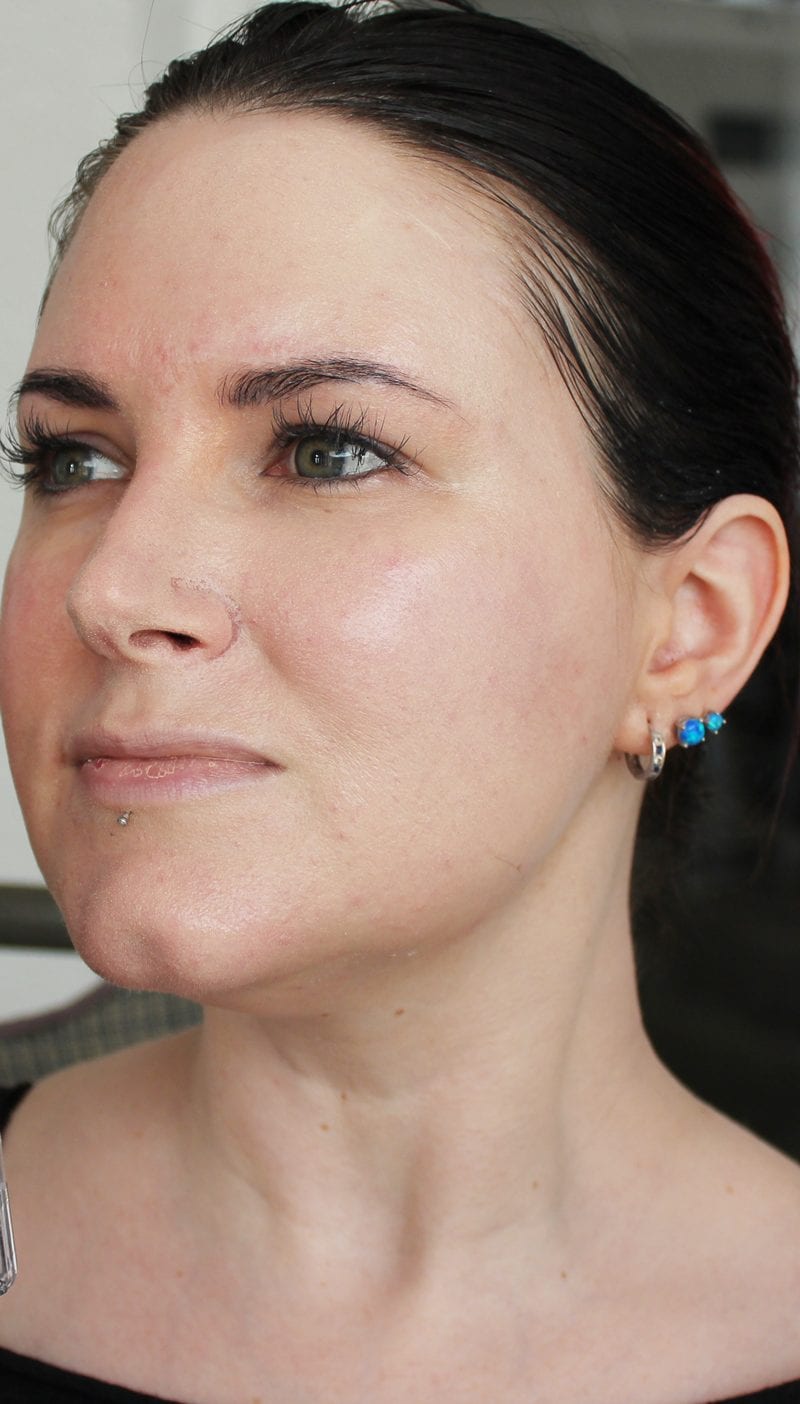 RCMA Color Process Foundation in KA-1. (vegan)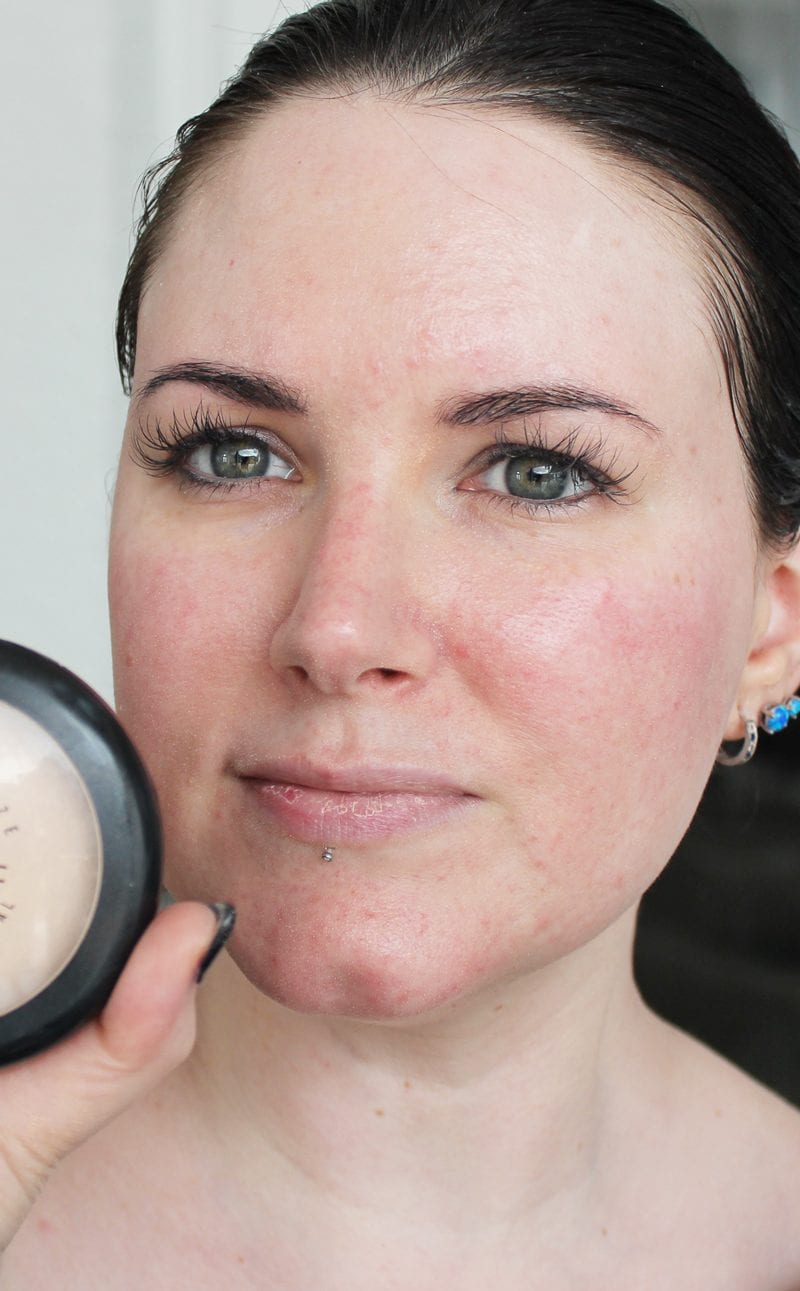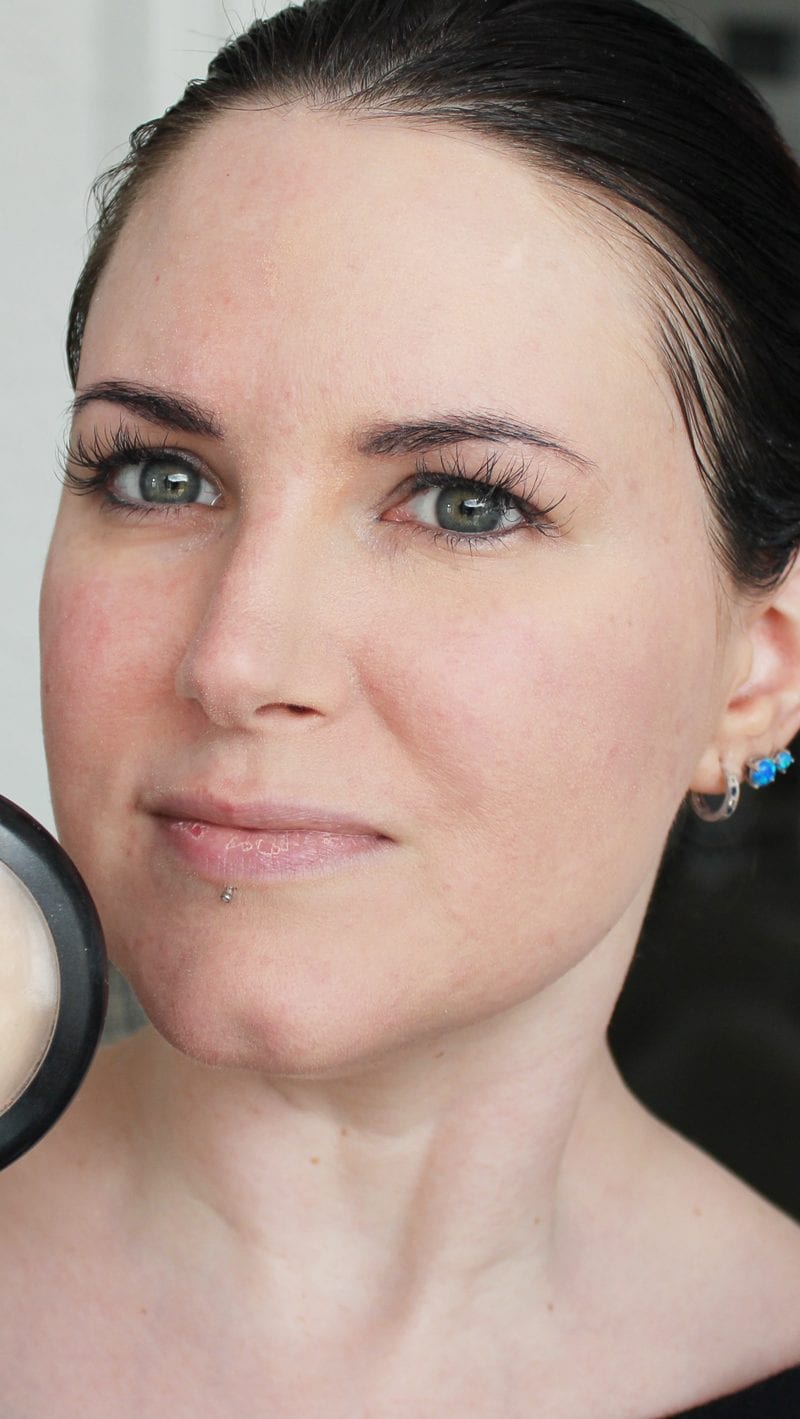 MAC Mineralize Skinfinish Natural in Light. (purchased pre 2012, not currently cruelty free)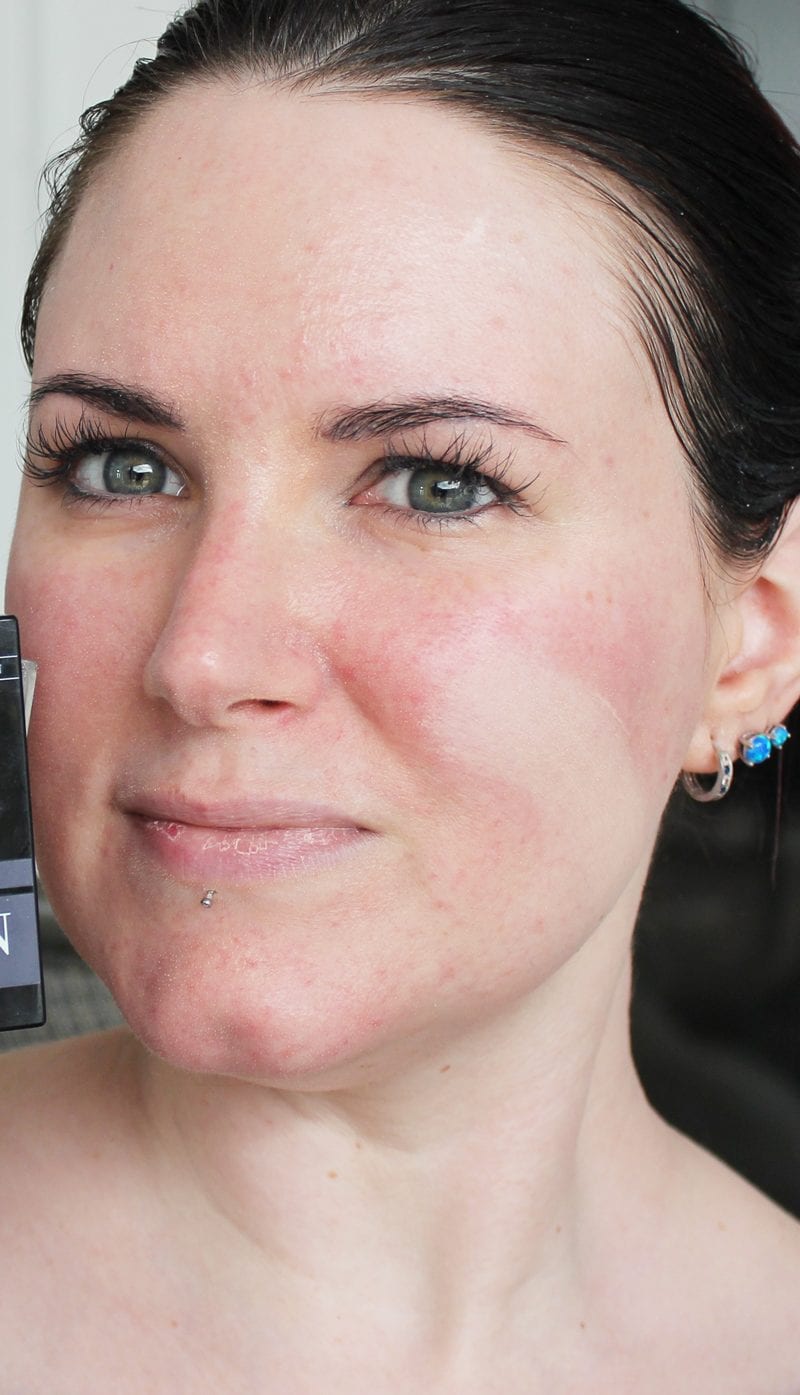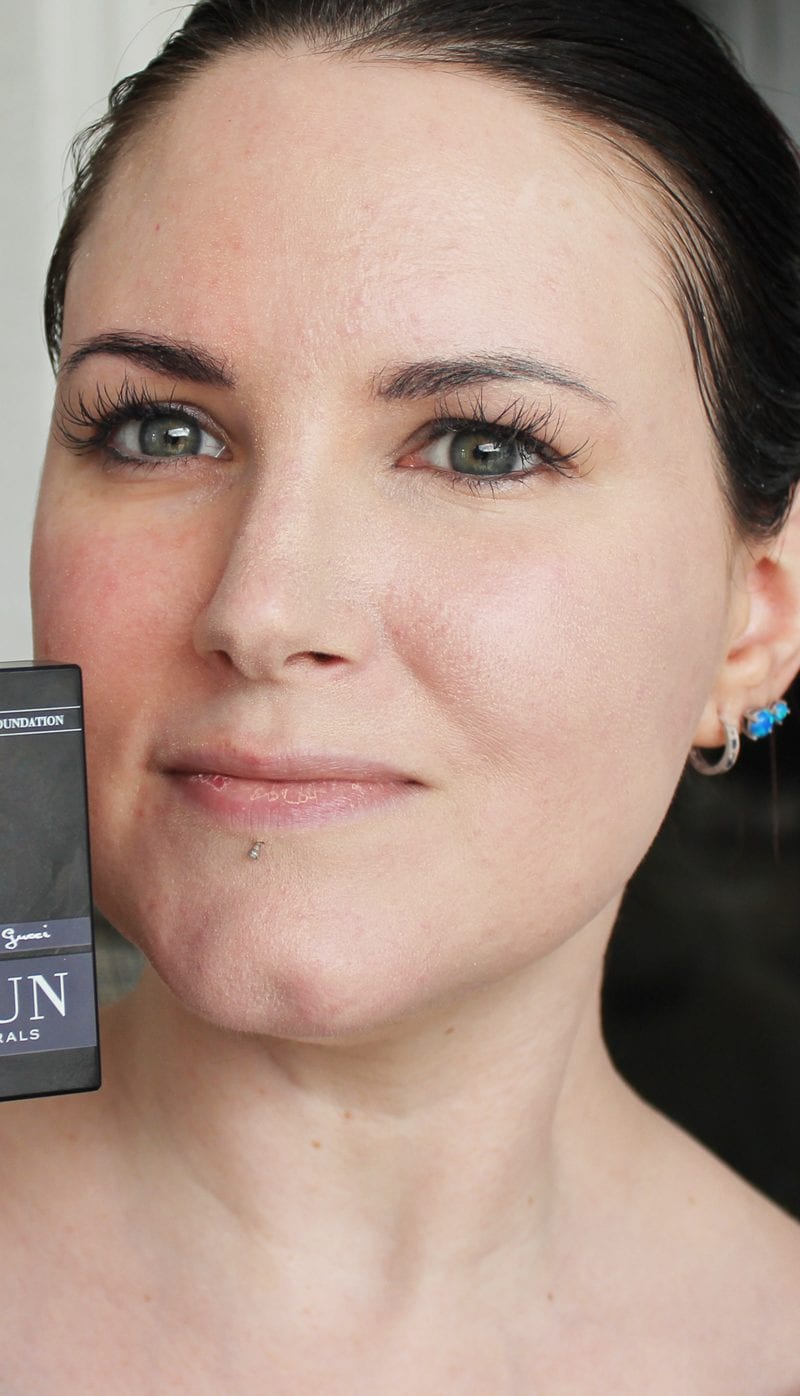 Idun Minerals Powder Foundation in Jorunn.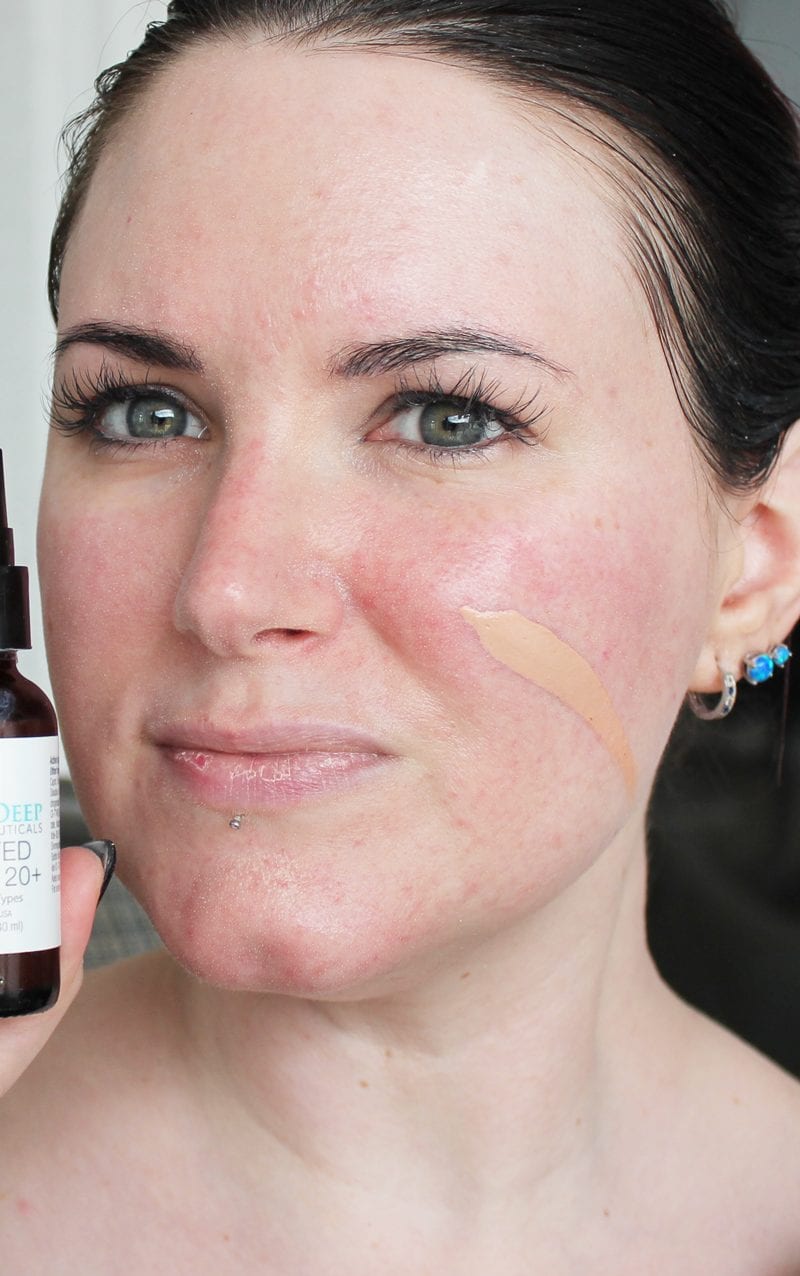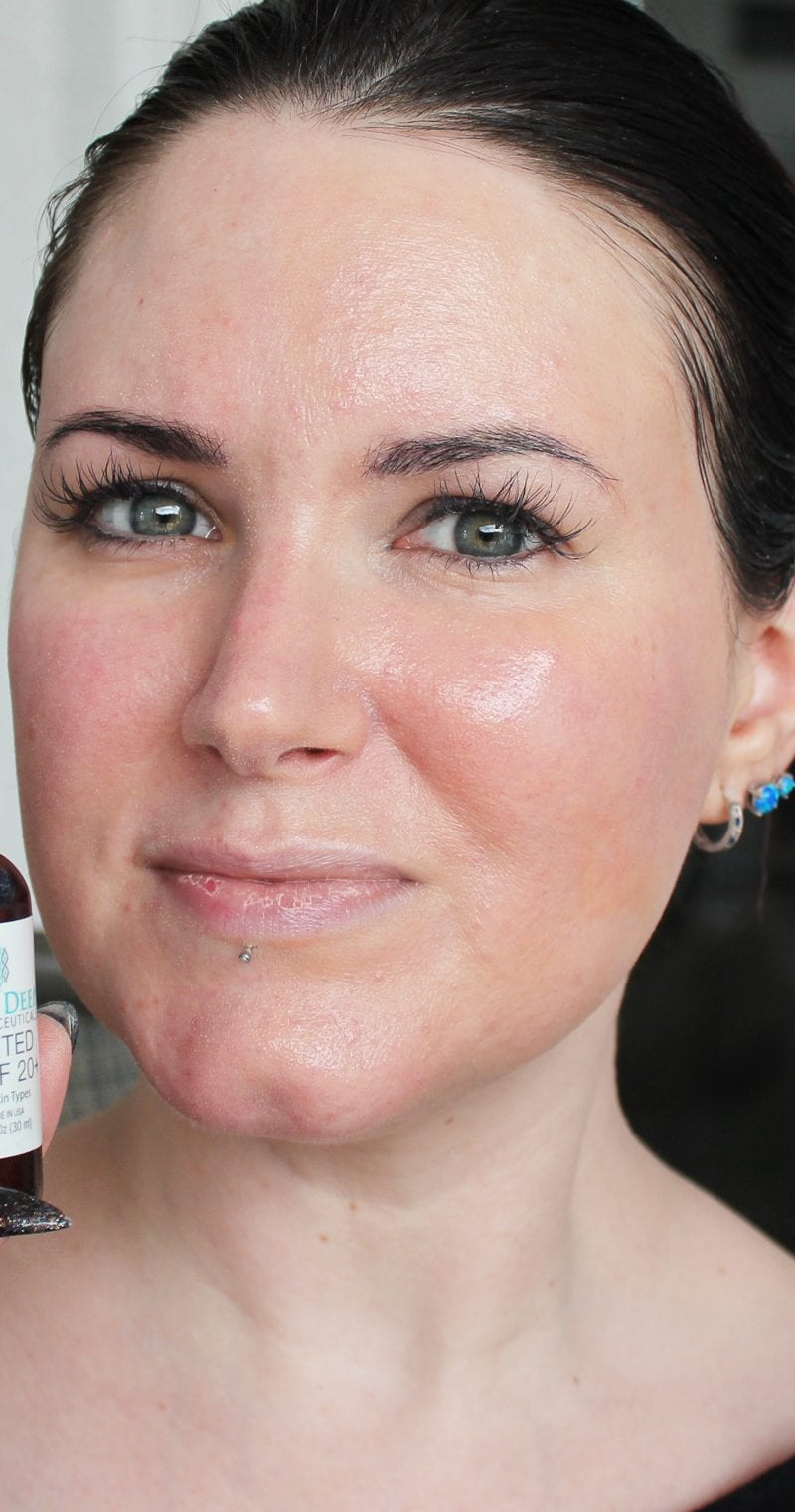 Skin Deep Tinted SPF 20.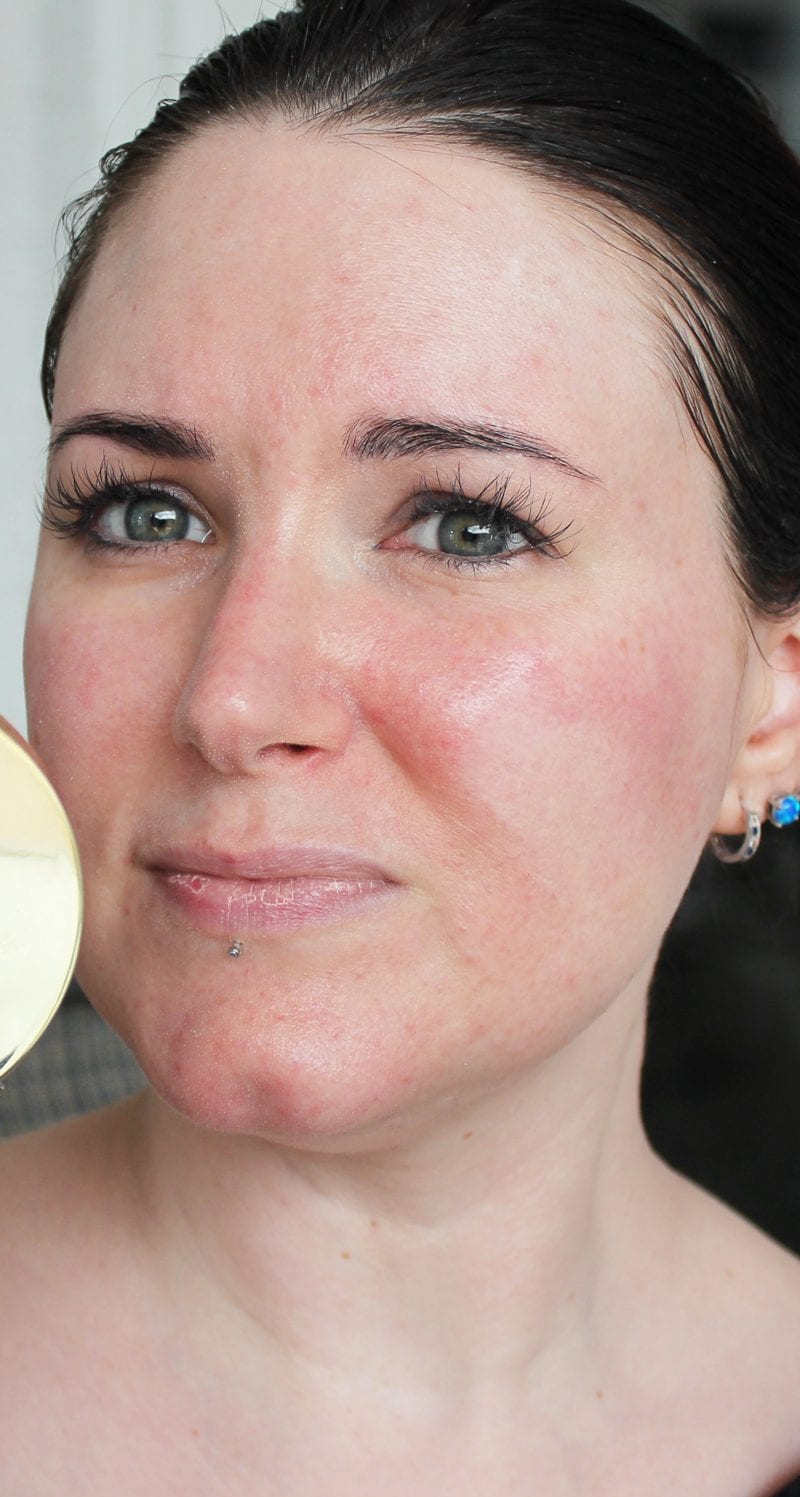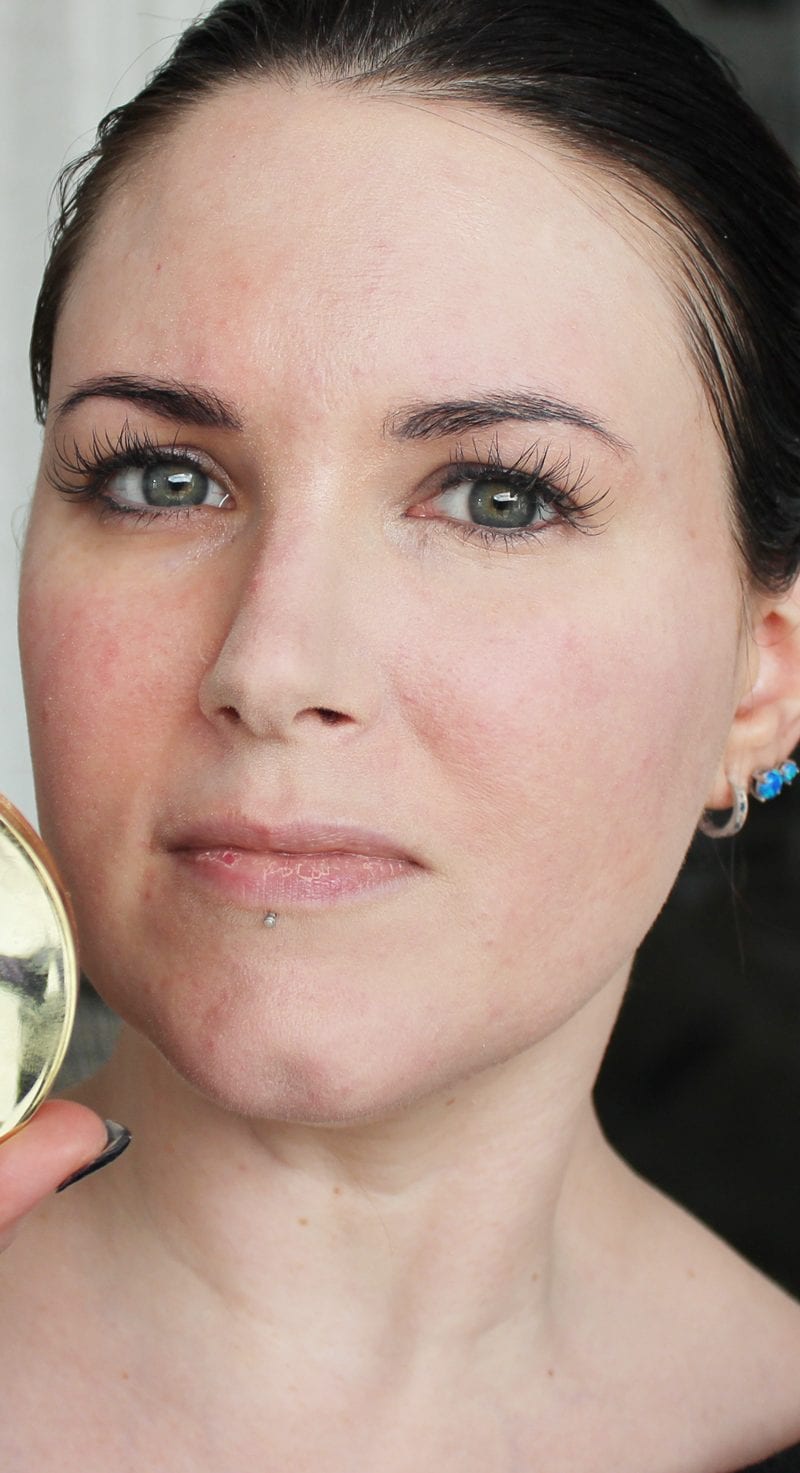 Tarte Confidence Creamy Powder Foundation in Fair Neutral. (vegan)
Foundation Swatch Comparisons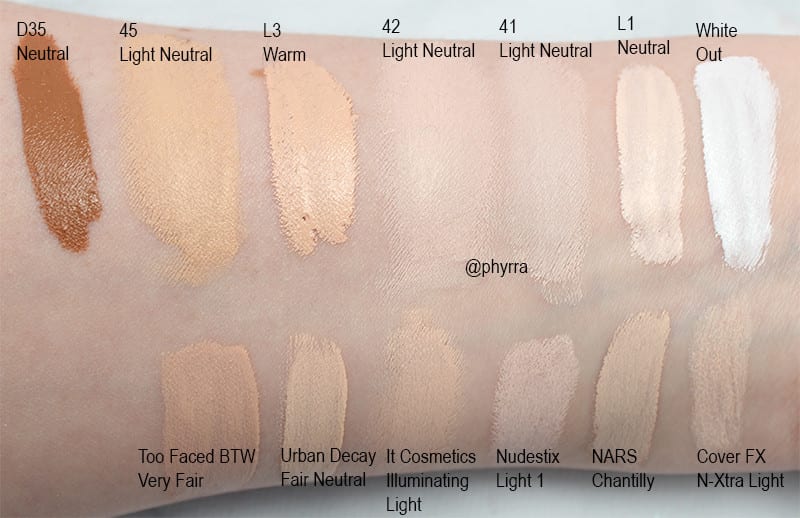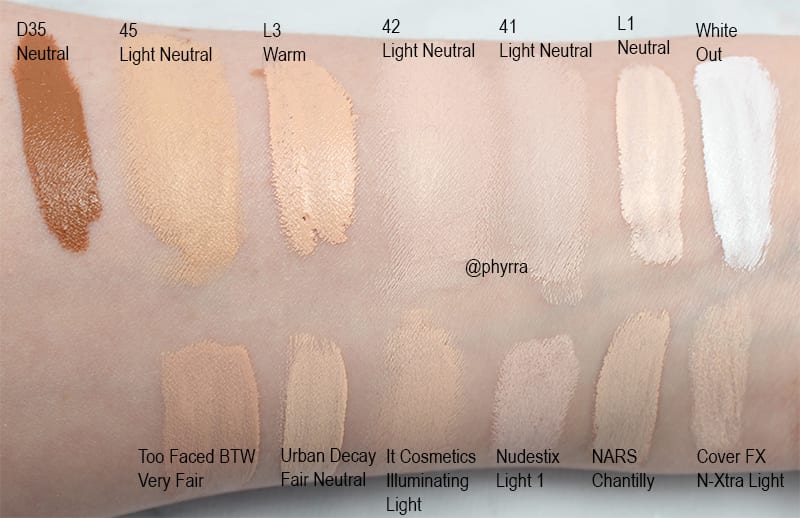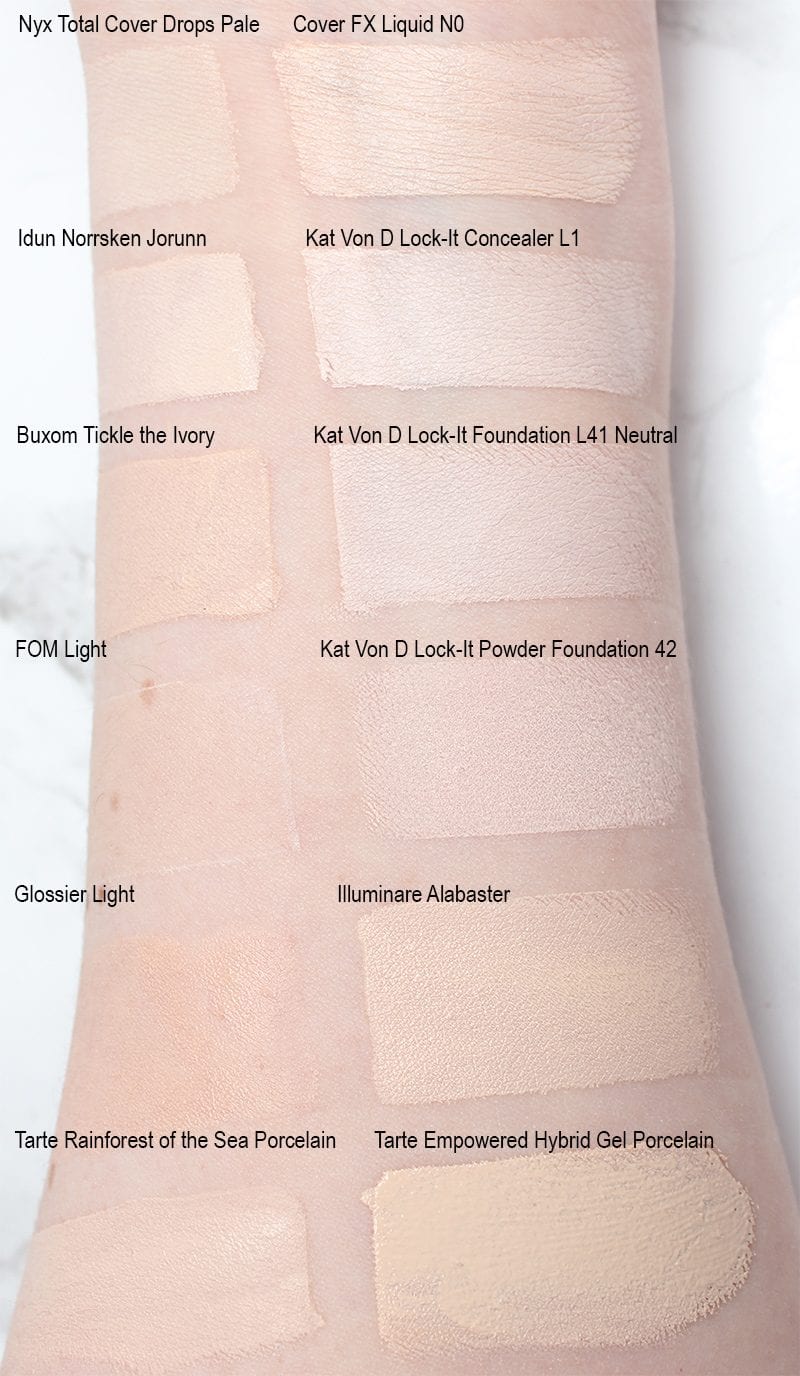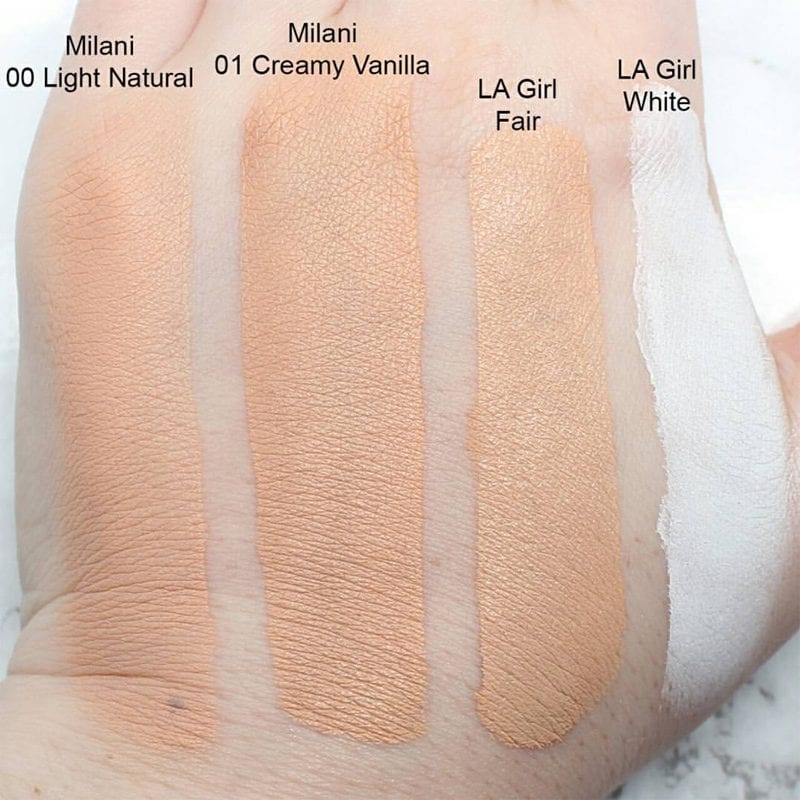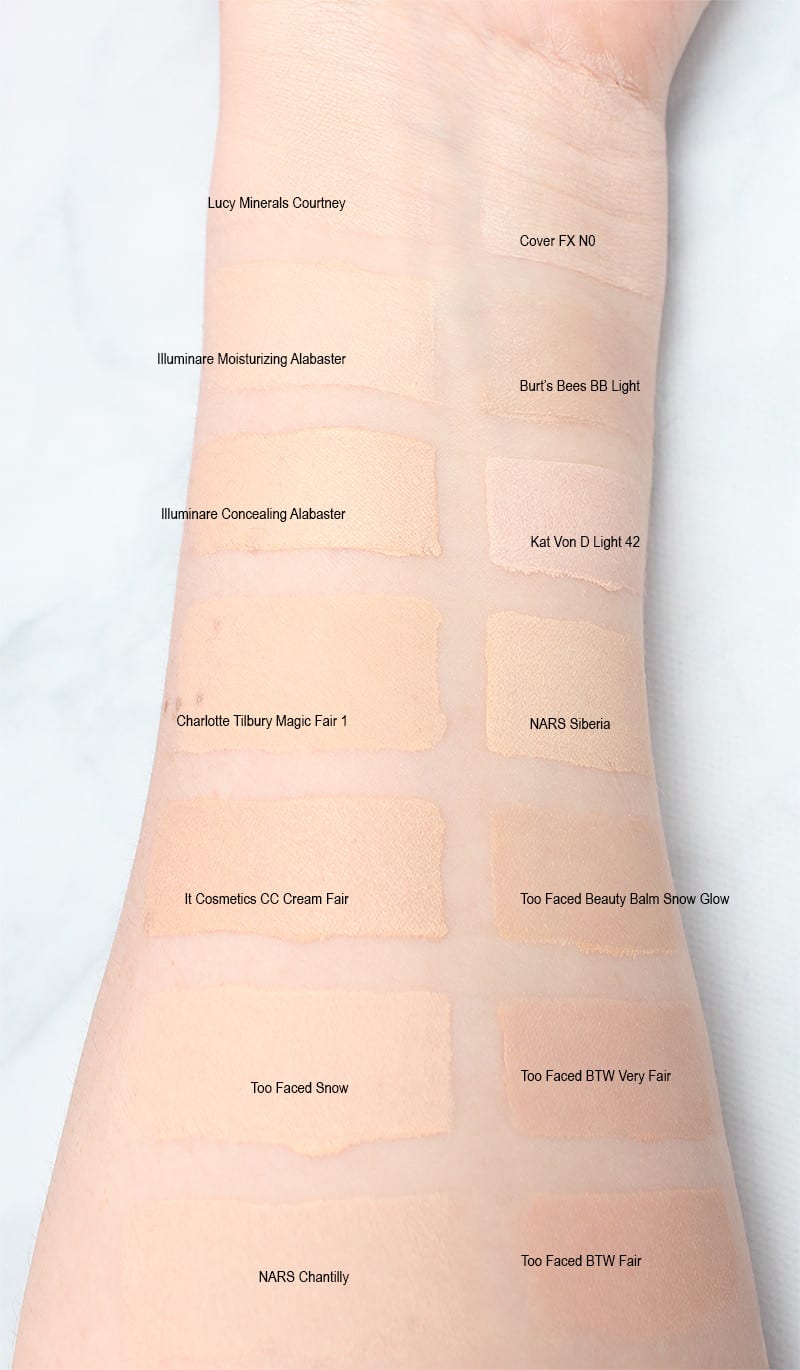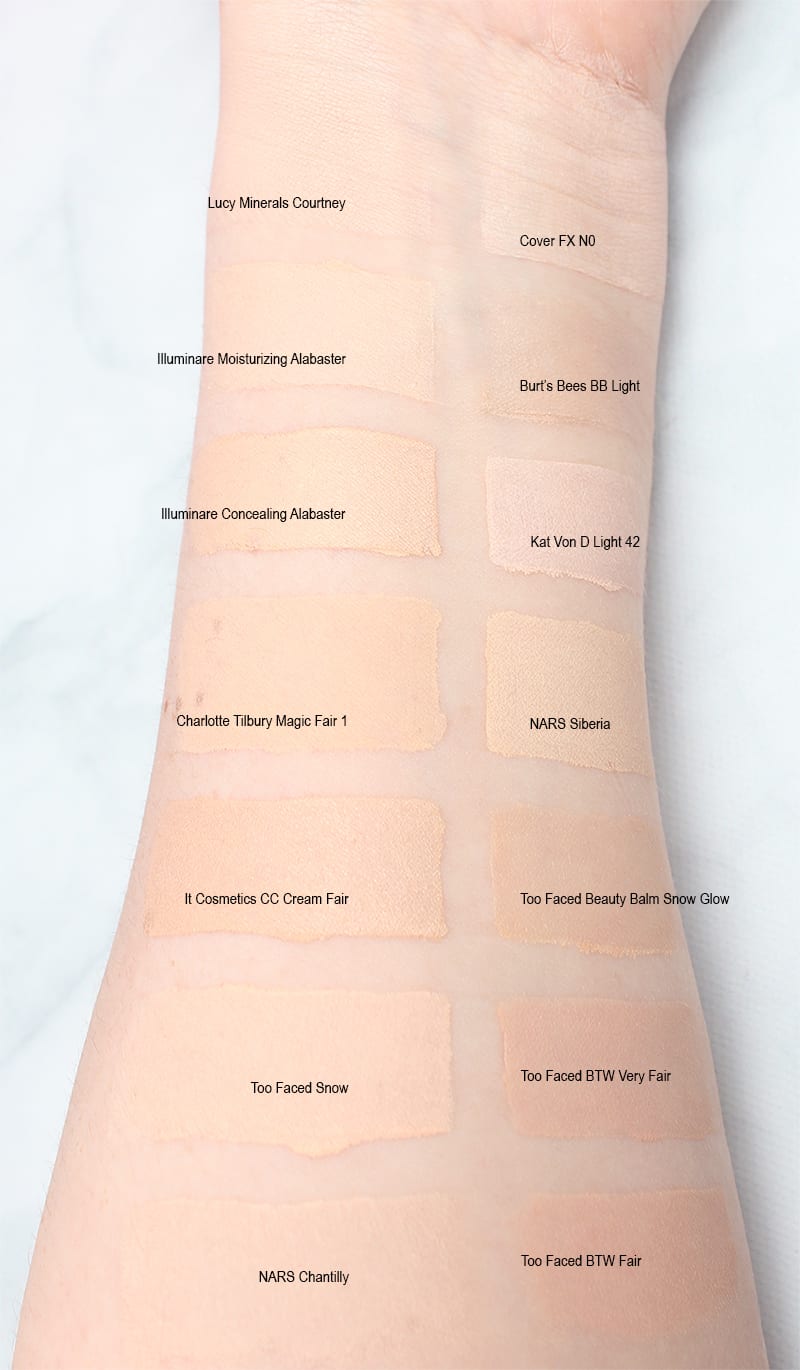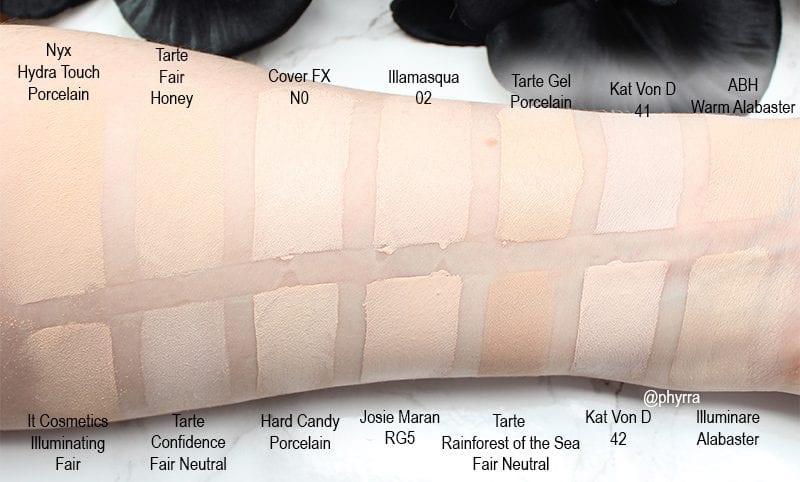 Best Foundations Video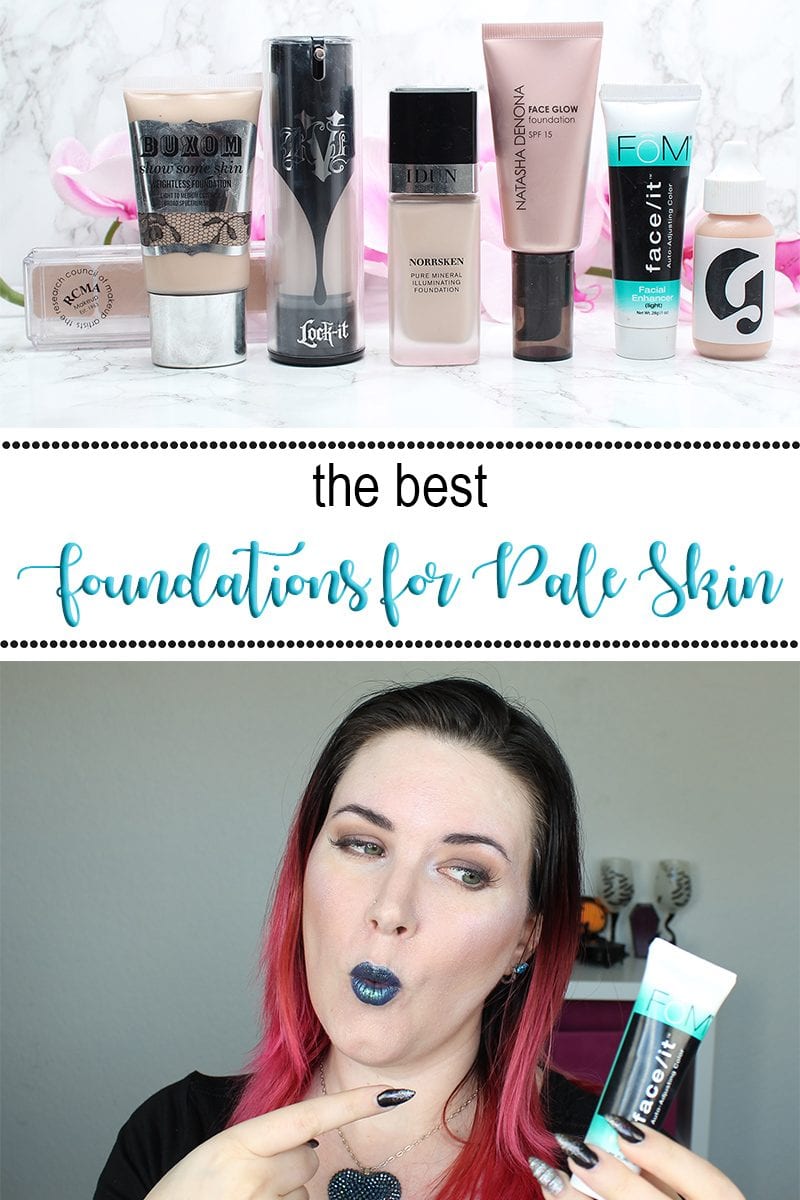 Share this if you find it helpful!
For the details on what I'm wearing check out my Urban Decay Heroine Ritual Lipstick look.
My favorite foundations currently are
Check out the Pale Girl's Guide to Beauty
What are your current favorite foundations?
More to See