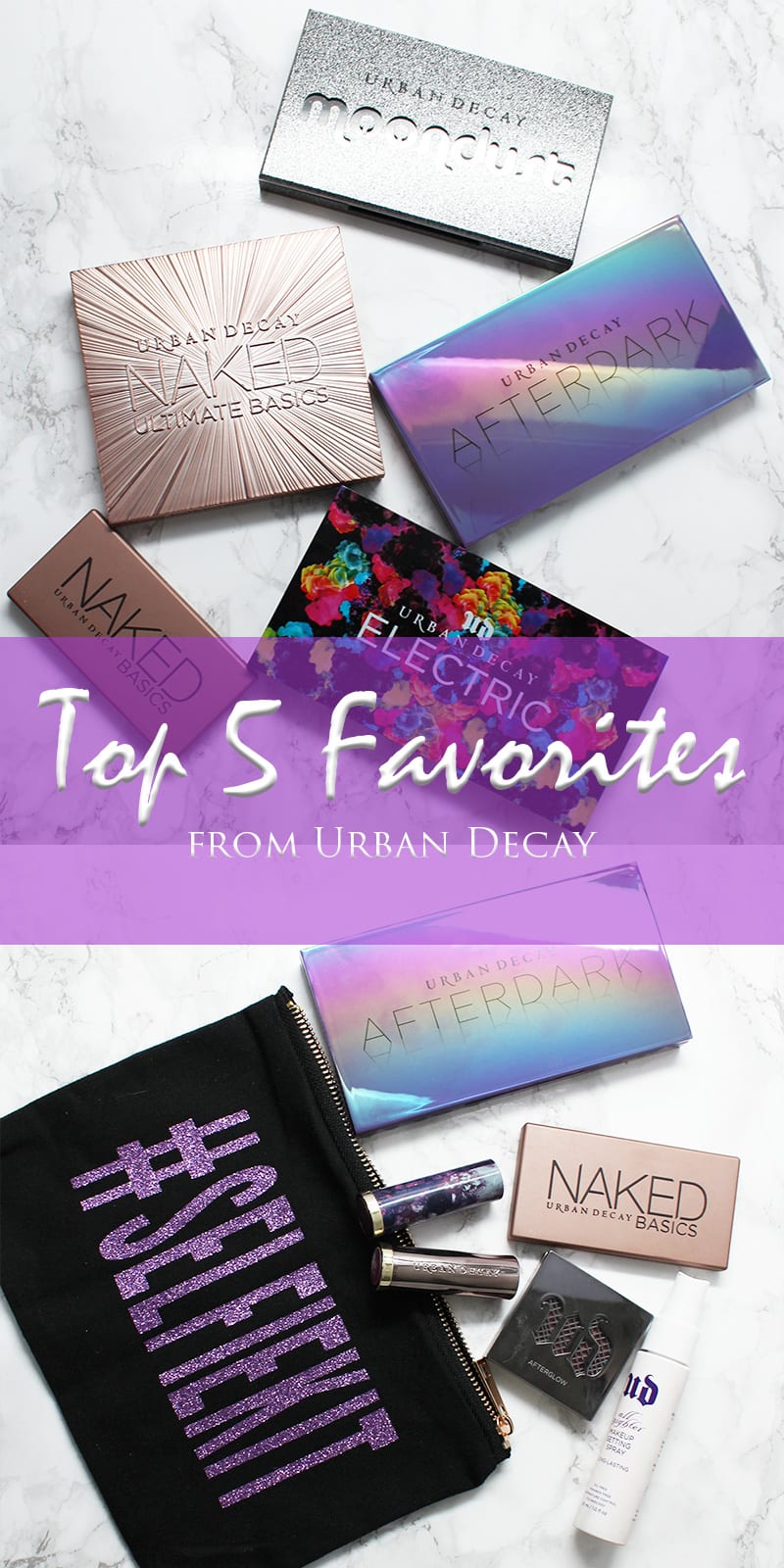 Today I'm sharing my Top 5 Favorites from Urban Decay. It's really hard for  me to narrow it down because they're my all-time favorite brand. So I've narrowed it down to 5 product categories.
Top 5 Favorites from Urban Decay
PR sample.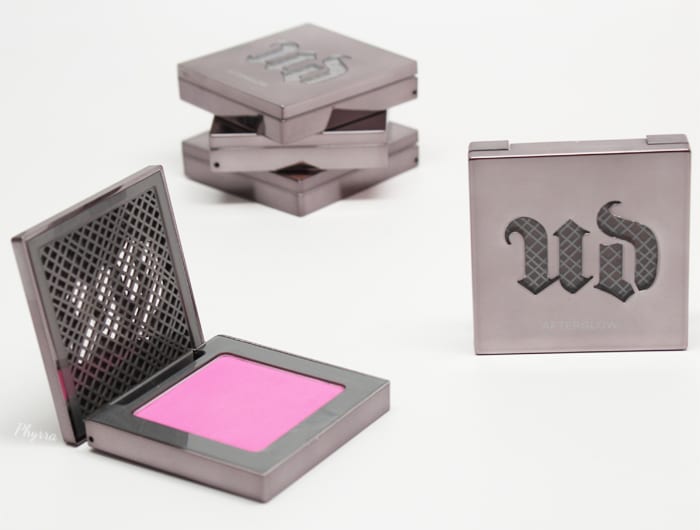 1. Afterglow Blushes
The Afterglow Blushes are my go-to blushes. I wear them all the time, rarely reaching for anything else. My most-used shades right now are Rapture (mauve with slight shimmer), X-Rated (pink), Fetish (pink nude) and Score (peachy pink with gold). These are the blushes that I recommend to everyone. (see my review)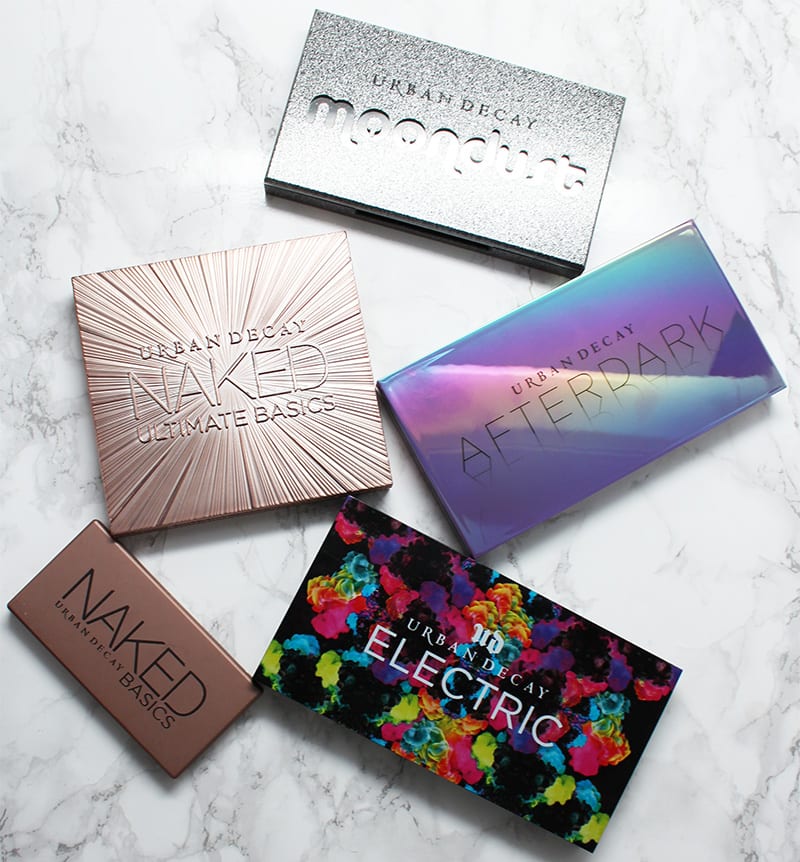 2. Eyeshadow Palettes
UD's eyeshadow palettes are usually a great value for the price. While an eyeshadow single is $19, the palettes normally contain 6 – 12 full size shades that you get for the price of a few eyeshadows. They're very travel friendly, too. I personally love the UD formula and find it one of the easiest to work with.

3. Liquid Moondusts
I absolutely love these for layering on top of my lid or on top of black liner for extra sparkle. I find they work best by using my own brush, not the brush that comes with it. Think of them as an overshadow. They don't irritate my sensitive eyes either. (see my review)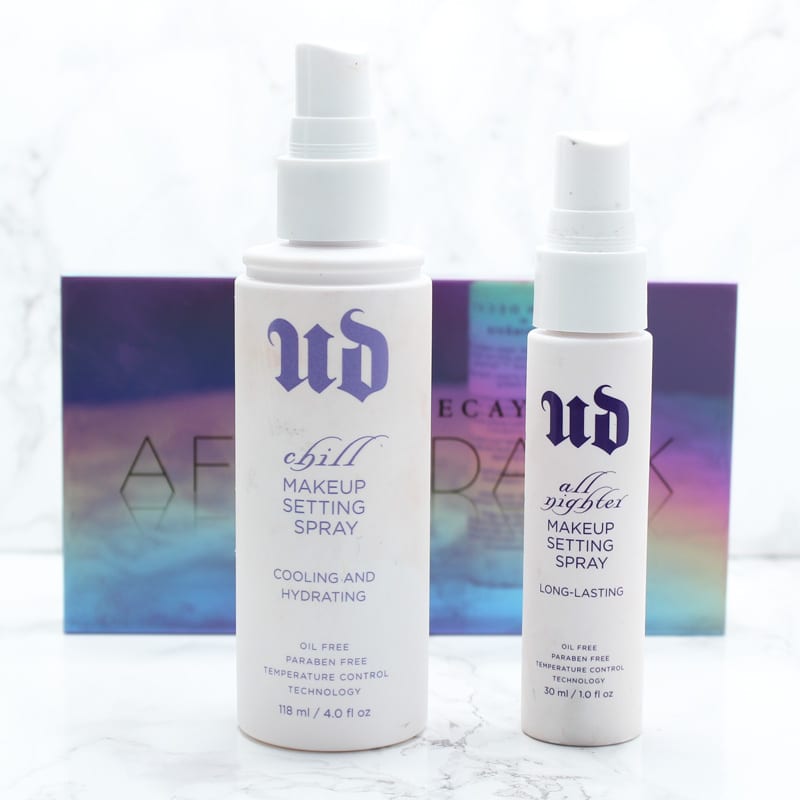 4. Setting Sprays
I would be lost without my All-Nighter and Chill Setting Sprays. They hold my makeup in place to keep it flawless all day. They're also great at foiling eyeshadow. If you use powder foundation and your face looks all powdery, this can take that down so that the foundation melds with your skin and looks more flattering.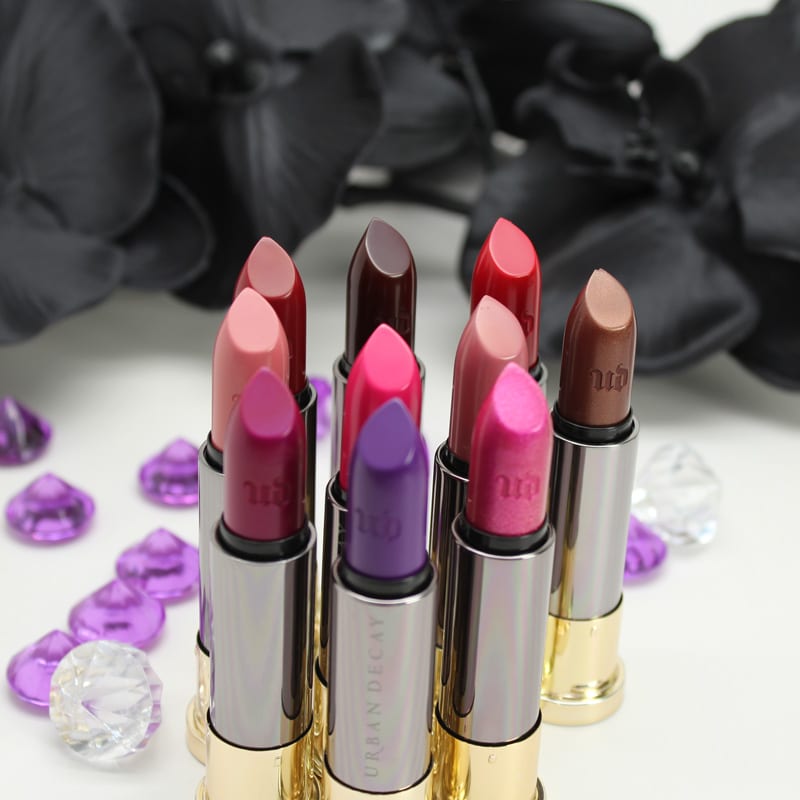 5. Vice Lipsticks
I love the Vice lipsticks and can't get enough of them! There's a color for everyone! Violate is my favorite MLBB type shade. I've been living in Hex for the past two months. Perversion is my all-time favorite black lipstick. Heroine is a stunning deep navy blue that looks amazing on its own or great when you layer Junkie on top of it. I find this formula comfortable to wear and seriously, over 100 colors are available!
What are your top 5 favorites from Urban Decay?
More to See