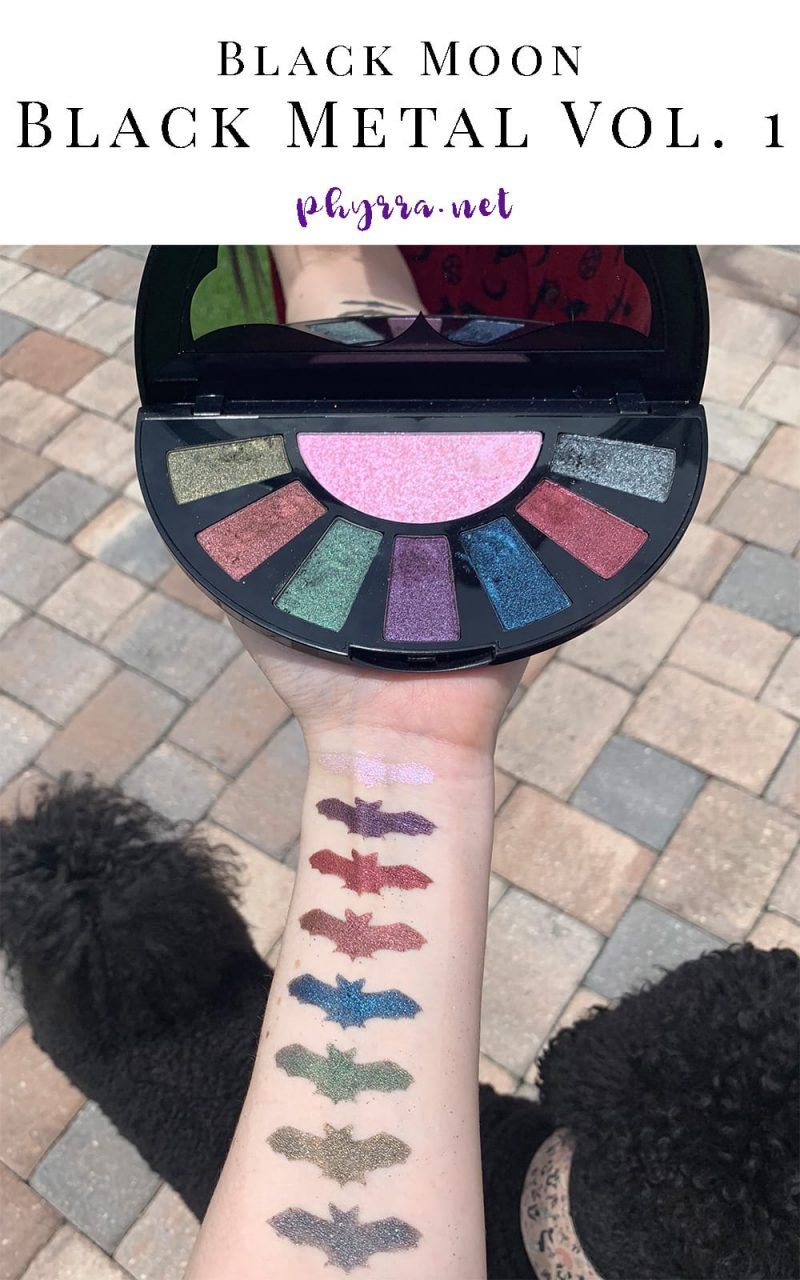 Black Moon Black Metal Vol. 1 Palette
Hey friends, it's great to see you! Today I'm excited to be bringing you my Black Moon Black Metal Vol. 1 Palette Review & Swatches on Fair Skin. This is a 100% vegan eyeshadow palette. Black Moon Cosmetics is proudly cruelty-free and Leaping Bunny Certified.
Where to Buy
Black Moon Cosmetics
Price
$52
What Black Moon Cosmetics Says About the Palette
Introducing our first ever metallic/foil formula! This innovative formula combines the intensity of a foil eyeshadow with the buttery smooth application and feel of a metallic eyeshadow to create a stunning formula you'd have to see and feel in person to believe.
We've removed the black, taken the unique pearls and pigments that make our popular Black Metal lipsticks, and created an eye-safe palette that is going to change the way you look at metallics.
The Black Metal Volume I Palette holds (7) Black Metal inspired shades based off of our Black Metal liquid lipsticks and 1 generous-sized transforming/highlighting shade called "Abracadabra". These beauties are encased in our patent-pending sleek half moon hardshell compact with our signature holographic embossing and gloss finish. When you open the palette, it reveals a full black moon!
Black Moon Black Metal Vol. 1 Palette Swatches
All of these swatches on fair skin were taken in natural light in the afternoon outdoors.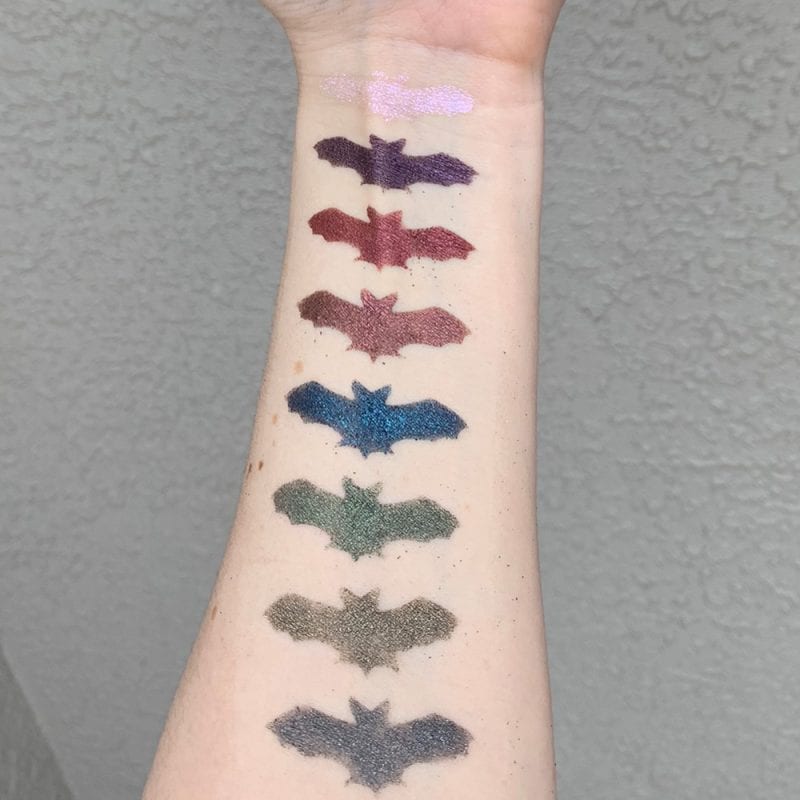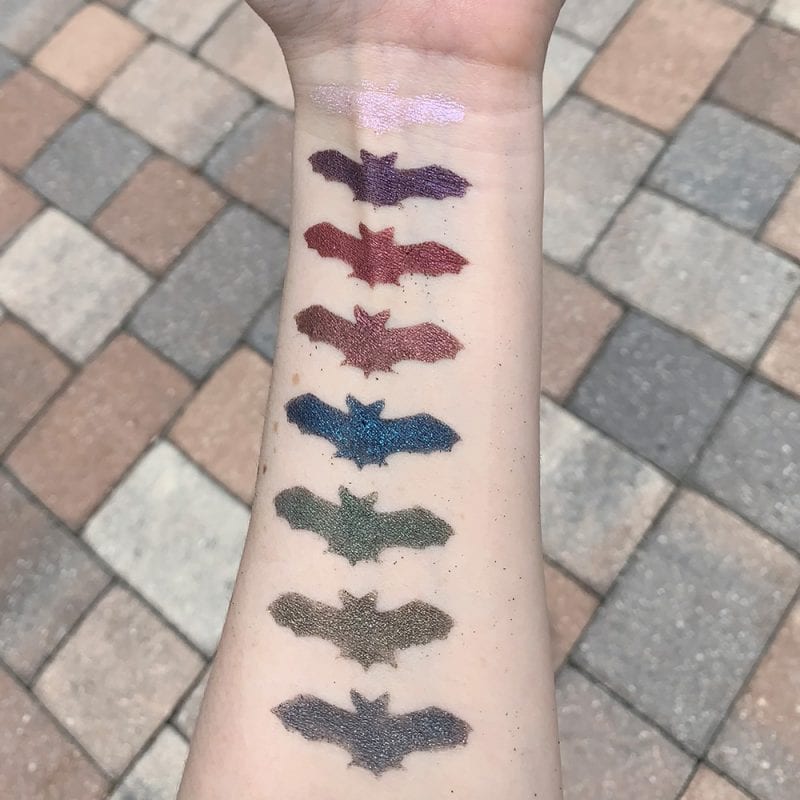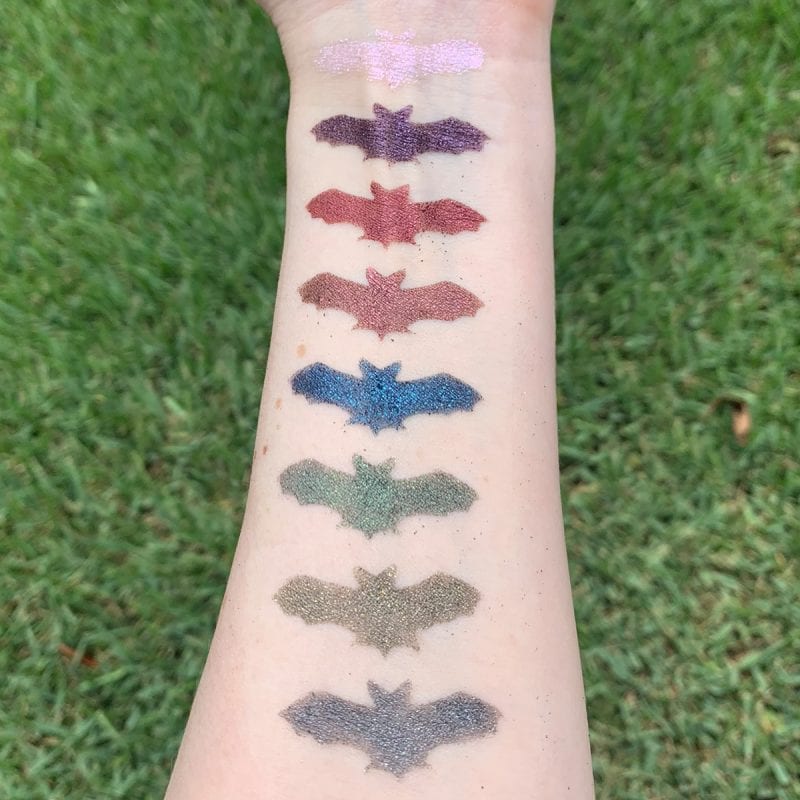 Top to Bottom – Abracadabra, Immortal, Armageddon, Eternal, Sorrow, Myth, Emperor, Castle
Abracadabra• pink/purple/blue duochrome highlighter/transformer
Immortal• purple with arctic blue reflects
Armageddon• red with copper reflects
Eternal• rose gold
Sorrow• sapphire blue
Emperor• olive gold
Myth• emerald green
Castle• gunmetal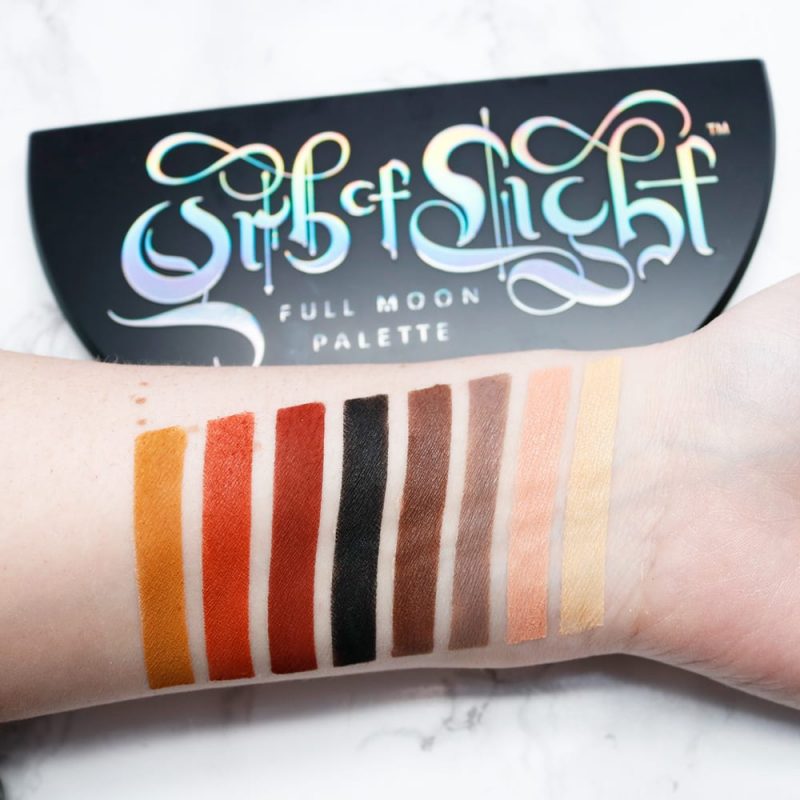 You need the perfect companion to the Black Moon Black Metal Vol. 1 Palette, the Black Moon Orb of Light Palette! See my Black Moon Orb of Light Palette Review.
Black Moon Black Metal Vol. 1 Palette Look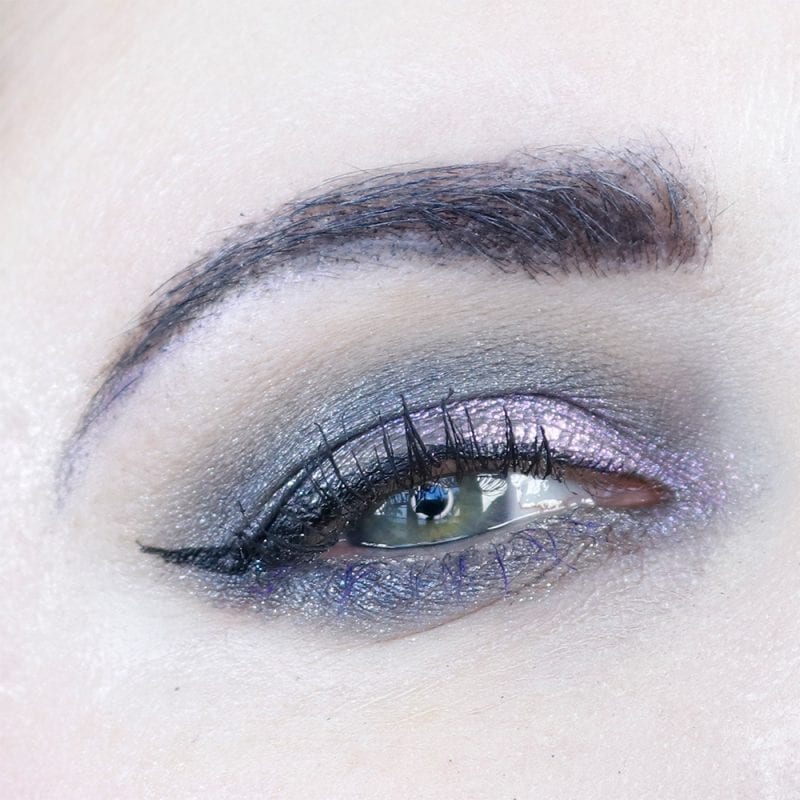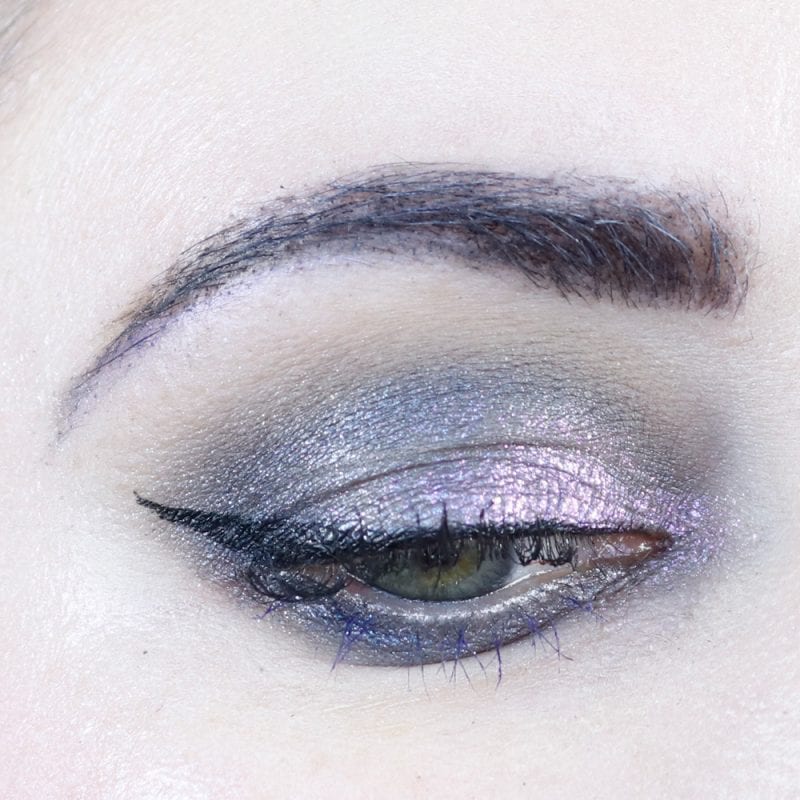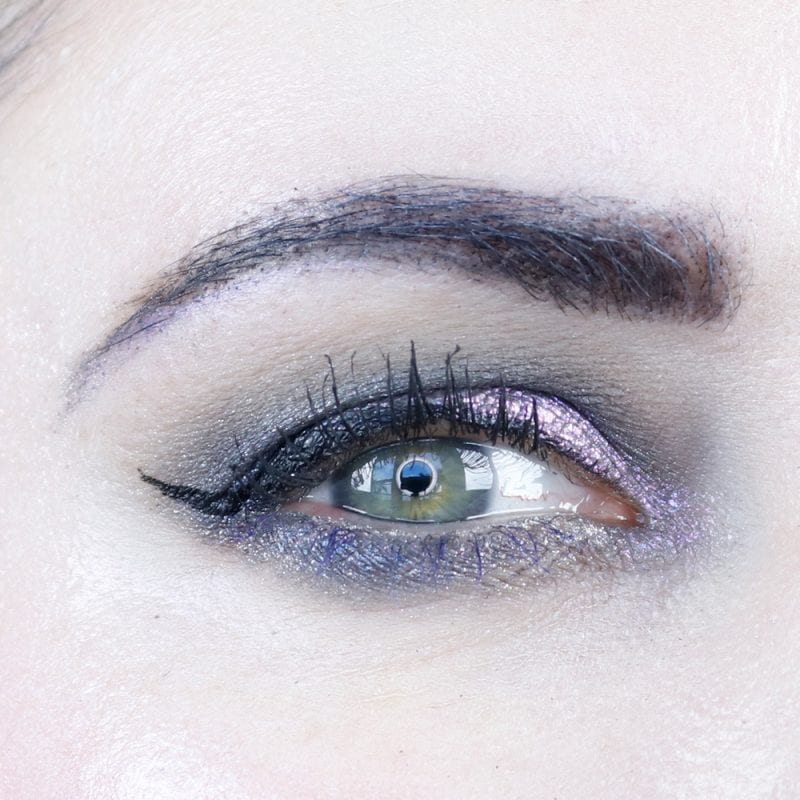 Make your eye looks more magical with the Black Moon Cosmetics Cosmic Eye Dusts!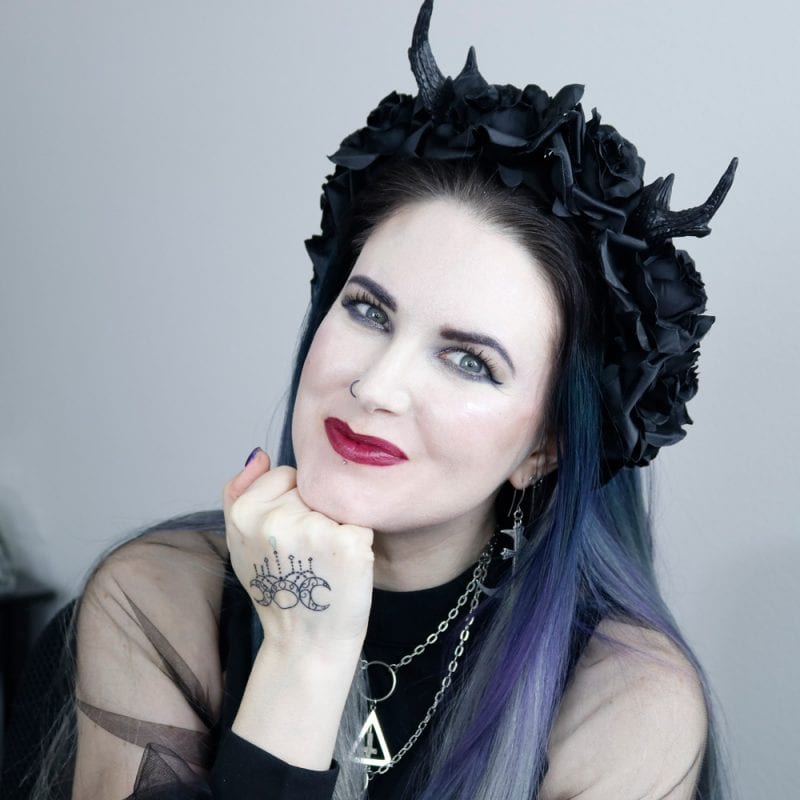 I used Castle, Sorrow & Abracadabra to create this look with the Black Metal Vol. 1 Palette.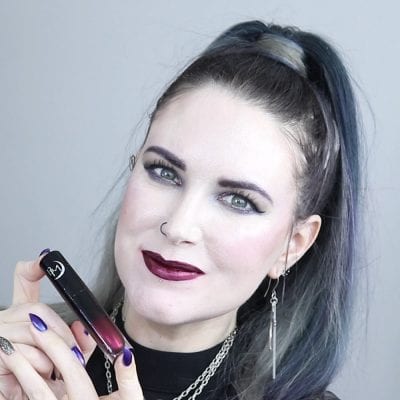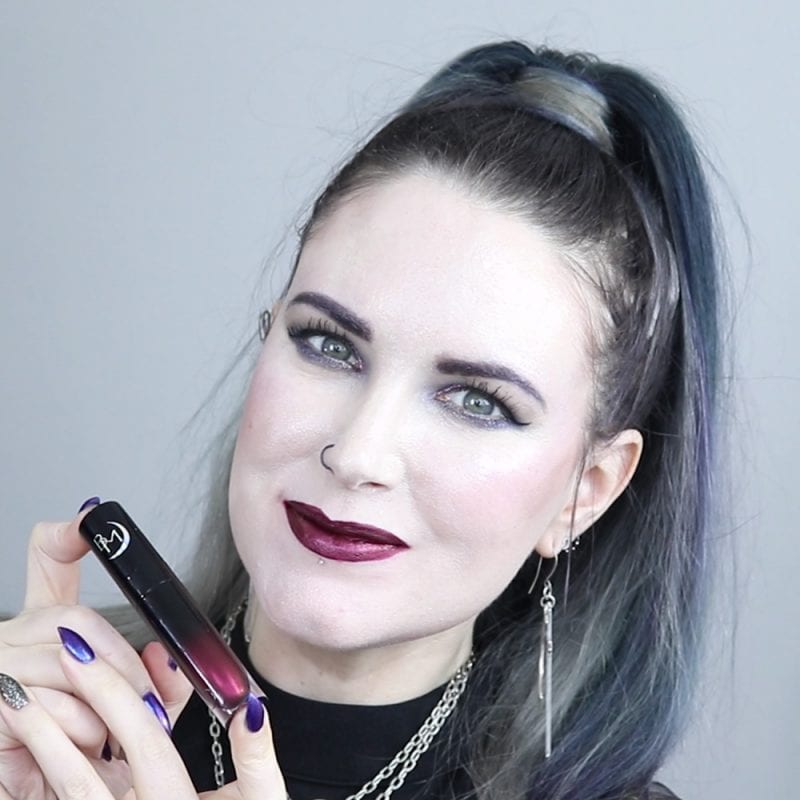 Fall in love with Black Moon Cosmetics Red Liquid Lipsticks like I have in my Best Red Lipsticks for Fair Skin video. Or see even more in my 21 Black Moon Cosmetics Liquid Lipsticks Swatches.
Black Moon Black Metal Vol. 1 Palette Review
The Black Moon Black Metal Vol. 1 Palette is everything I hoped the Kat Von D Serpentina palette would be, and more. First, I love the assortment of colors. There's not a single dupe in this palette, thank Goddess! Second, if you are a purple fan, you're going to fall in love with Immortal. It's the prettiest purple I've seen in an eyeshadow palette in a very long time.
Third, the eyeshadow formula is one you're going to love. I ADORE how easy it is to blend these eyeshadows out. I almost feel like you don't really need a transition shade with as nice as these are to blend out. I know several of the ladies in the PhyrraNyx Facebook group agree on this point too! Wear time is excellent for me. I've tried these eyeshadows with Too Faced Shadow Insurance, Urban Decay Primer Potion and Ofra Eye Gel Primer. It lasted 12+ hours each time with no creasing or fading.
I feel like every shade in the Black Moon Black Metal Vol. 1 Palette was carefully curated and so well thought out. The only initial shade that I feel like is missing here is more of a teal-blue. It really feels like the ultimate Glam Goth palette to me because of all of the gorgeous deep jewel tones.
One of the things I love about the Black Metal Vol. 1 palette is that you can absolutely put together office friendly looks with shades like Castle, Emperor and Eternal. And just as easily create a killer look for clubbing with Immortal, Armageddon, or Sorrow.
In my opinion, if you're going to buy one eyeshadow palette this year, it should be the Black Moon Black Metal Vol. 1 Palette. It's a gorgeous vegan indie Leaping Bunny Approved makeup product with a formula that blew my mind and a beautiful color story.
What do you think of the Black Metal Vol. 1 Palette? Will you indulge?