Black Moon Orb of Light Palette
A while ago I was very generously sent the Black Moon Orb of Light Palette to share with you. Black Moon Cosmetics is a cruelty-free and vegan indie beauty brand. They recently started being carried at Riley Rose. The Orb of Light Palette is the first eyeshadow palette that Black Moon has released.
Please see my updated video review on this palette.
Where to Buy
Black Moon, Riley Rose
Price
$48 Net Wt. 17.00 g/ 0.6 oz.
Black Moon Orb of Light Palette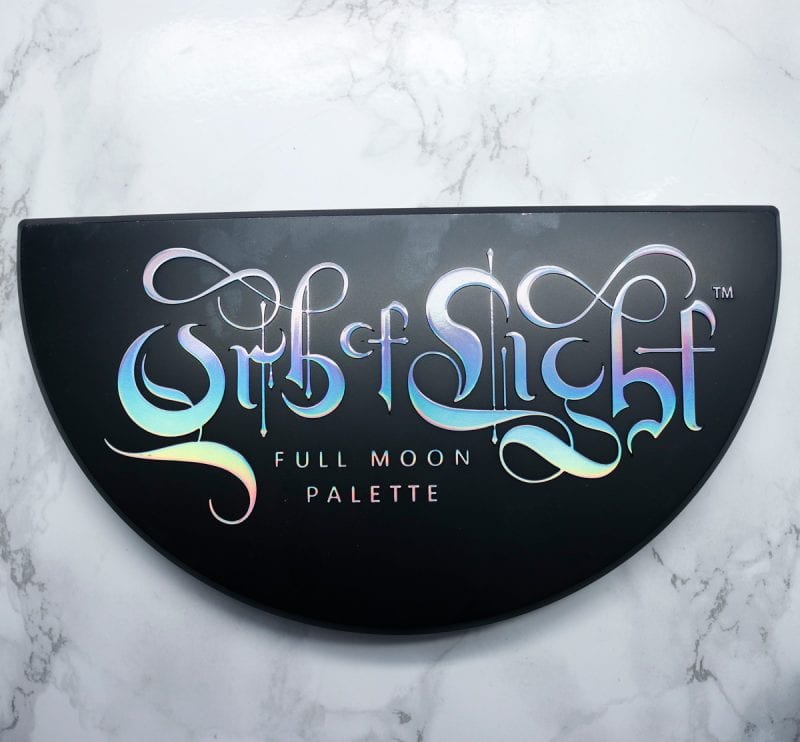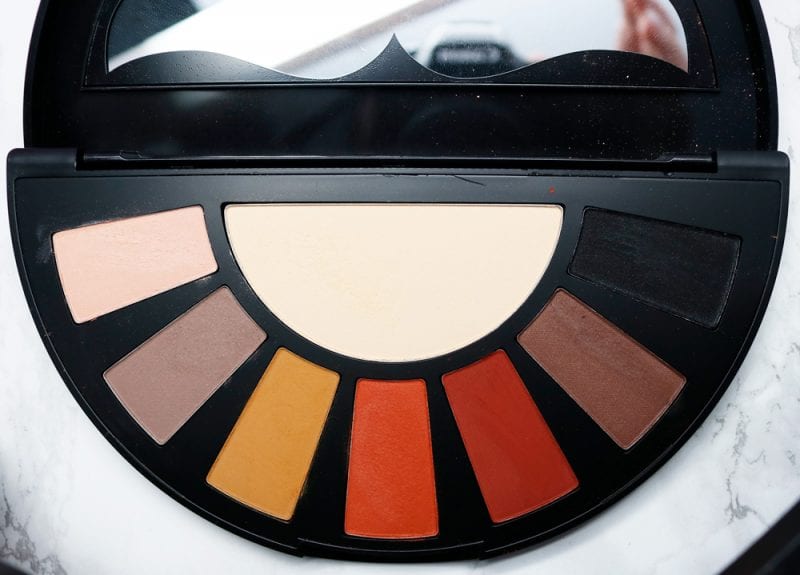 I love the packaging! Love it! Black Moon did a wonderful job in designing the packaging to be beautiful and have a gothic or witchy feel. The half moon shape is sturdy and easy to fit into most makeup bags for travel. I like the layout for the colors. I do wish the shade names were printed on the inside of the palette under each color. There's a nice mirror inside for those of you who love them.
Shade Descriptions
new – warm ivory, for base or setting
strawberry – dusty pink
cold – taupe brown
wolf – warm deep brown
black – blackest black
blood – dried blood red
harvest – burnt orange
worm – warm dijon mustard yellow
Black Moon Orb of Light Palette Swatches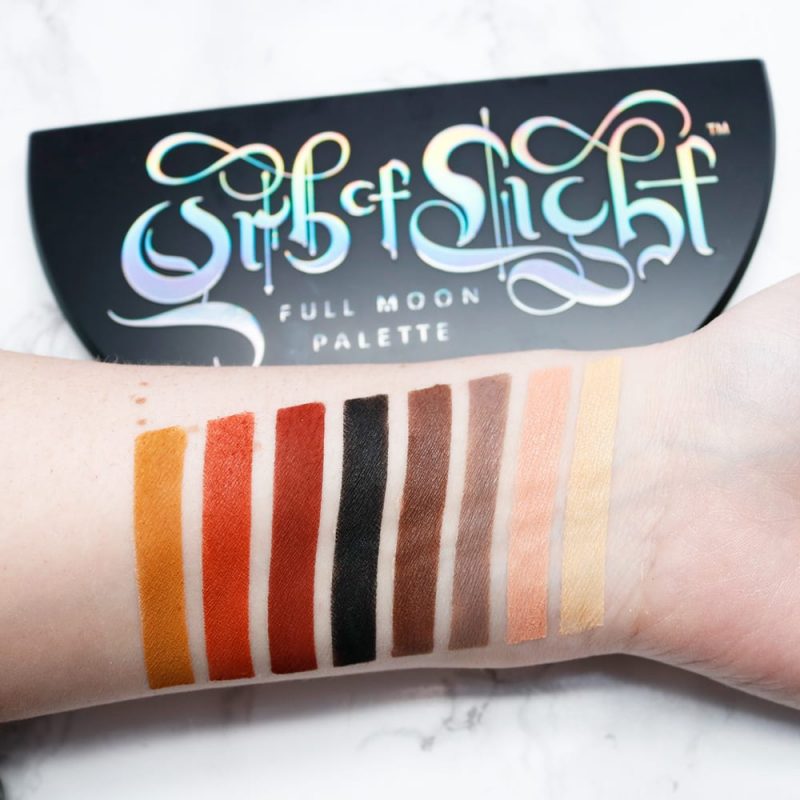 L to R – Worm, Harvest, Blood, Black, Wolf, Cold, Strawberry, New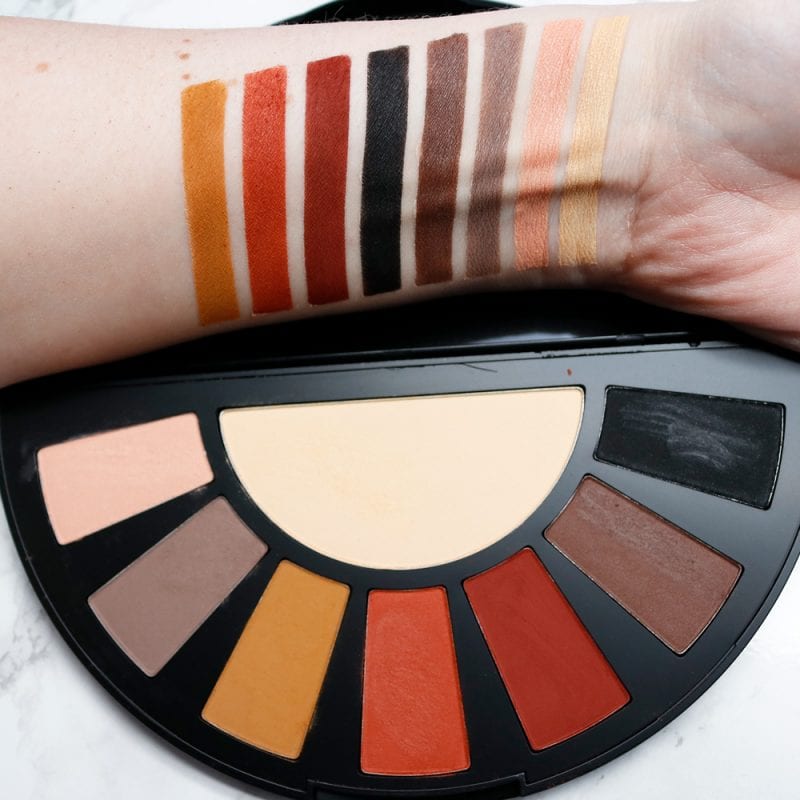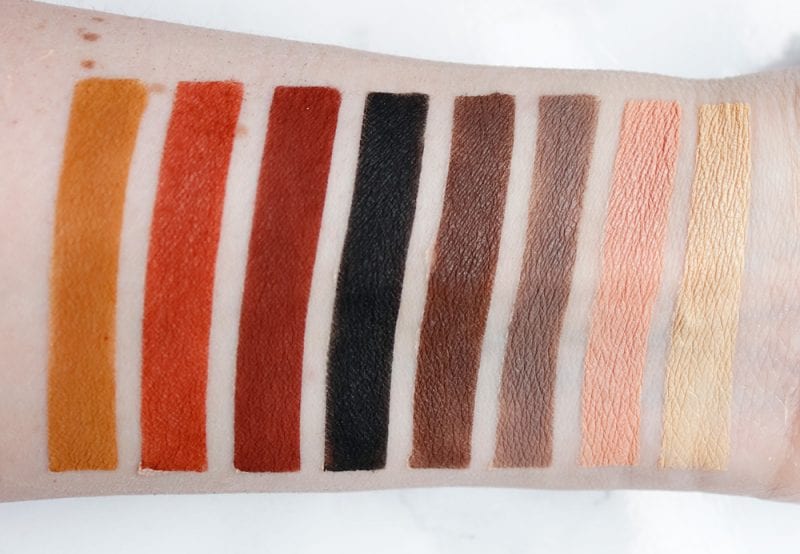 L to R – Worm, Harvest, Blood, Black, Wolf, Cold, Strawberry, New
Black Moon Orb of Light Review
The Black Moon Orb of Light Palette was teased heavily on social media. I was so hyped up to see what it looked like inside. Once I saw the inside I was majorly let down. It's a warm neutral eyeshadow palette. With a name like Orb of Light, I had expected a duochrome palette… something with complex and interesting colors.
The Black Moon Orb of Light Palette color mix is interesting to me. It's very yellow toned. New, described as a warm ivory is extremely yellow toned. Strawberry Milk, described as a dusty pink, is a light yellow-toned peach on my skintone. Blood, described as dried blood red, is more of a reddish brown. Harvest is a deep dusty orange with yellow tones. Worm is a dijon mustard yellow. Wolf is supposed to be a deep warm brown. Cold is a taupe brown. Black is a black.
I found the Black Moon Orb of Light Palette eyeshadow formula to be similar to Sugarpill for me. It's ultra pigmented, but I find the formula hard to blend. I had much better results when I used very fluffy brushes with a light hand. If I didn't concentrate on applying with a light hand (I'm normally heavy handed), I ended up with an unblendable mess that was hard for me to fix.
Black Moon Cosmetics calls this a gothic palette and I see nothing remotely gothic about it. It's an eyeshadow palette made up of staple warm neutral colors. A true gothic palette, in my humble opinion, would have a true red, a balanced purple, a black and a white. Check out my Goth Capsule Makeup Collection to get an idea of what I would put into a goth palette.
If you're new to makeup and don't have a warm neutrals palette, this might be a good choice. I do feel that this particular blend of warm neutral hues is unique, as most neutral palettes don't contain a mustard yellow or red. Oranges are plentiful, that's for sure! If you're looking for a vegan staple neutral palette, this might fit the bill. If you're someone who has been into makeup for a long time, you probably don't need this palette, unless you use these colors all the time.
Get Inspired!
What do you think of the Black Moon Orb of Light Palette?