Makeup Geek Power Pigments Tutorial

Makeup Geek Power Pigments Tutorial
So many of you asked me to create a tutorial on the look I did last week with the Makeup Geek Power Pigments. I created this Makeup Geek Power Pigments tutorial to share with you. This is a full face makeup look. I created a fun mermaid inspired bright chartreuse and teal blue look. I share hooded eye makeup tips in this tutorial too!
PR + purchased by me.
Cruelty-Free Makeup Tutorial Look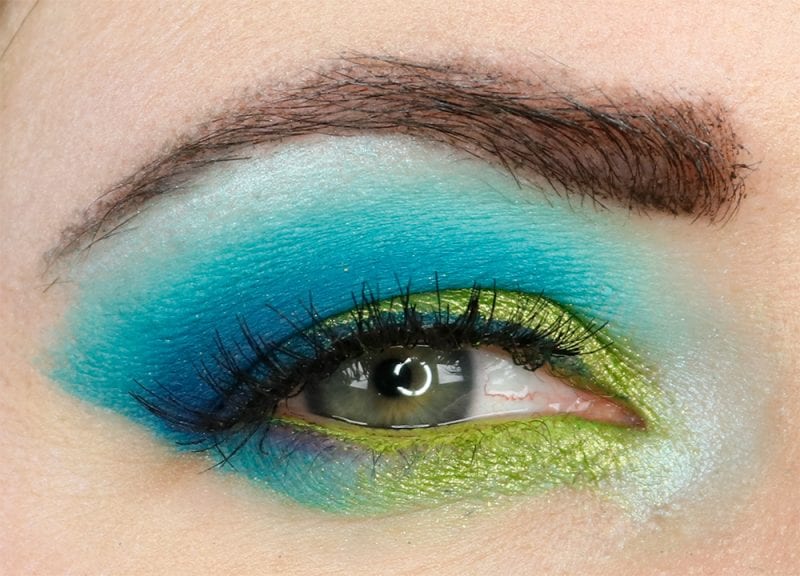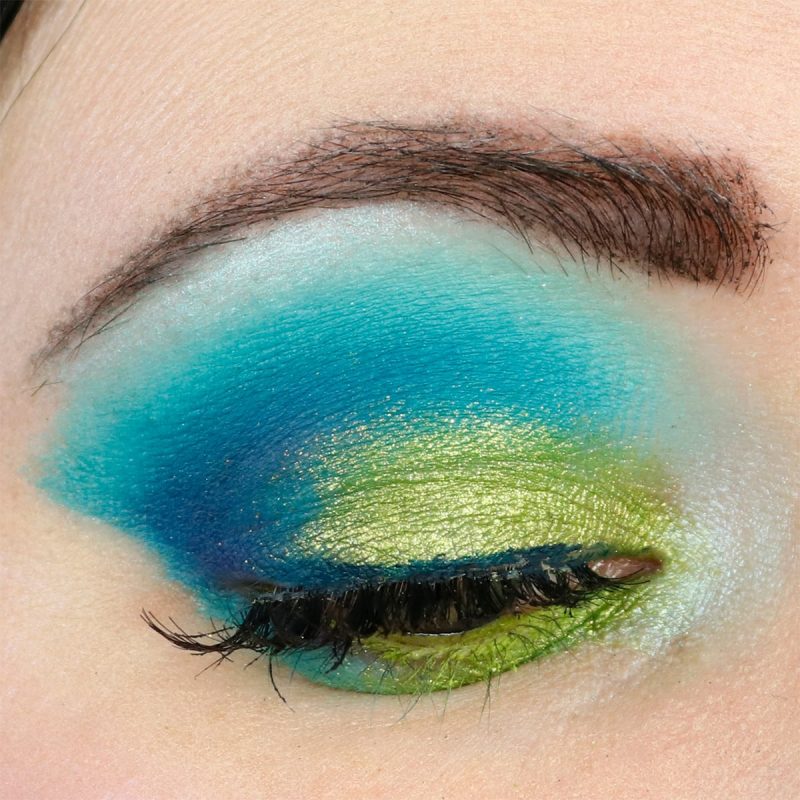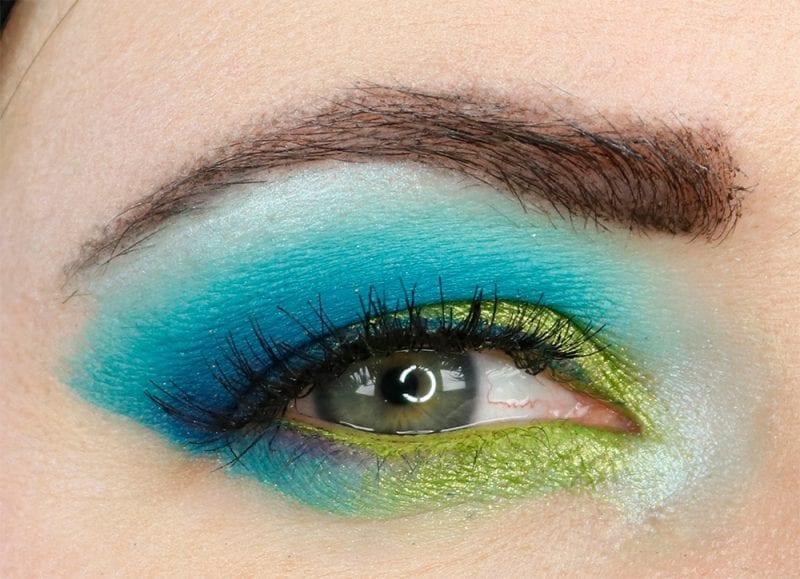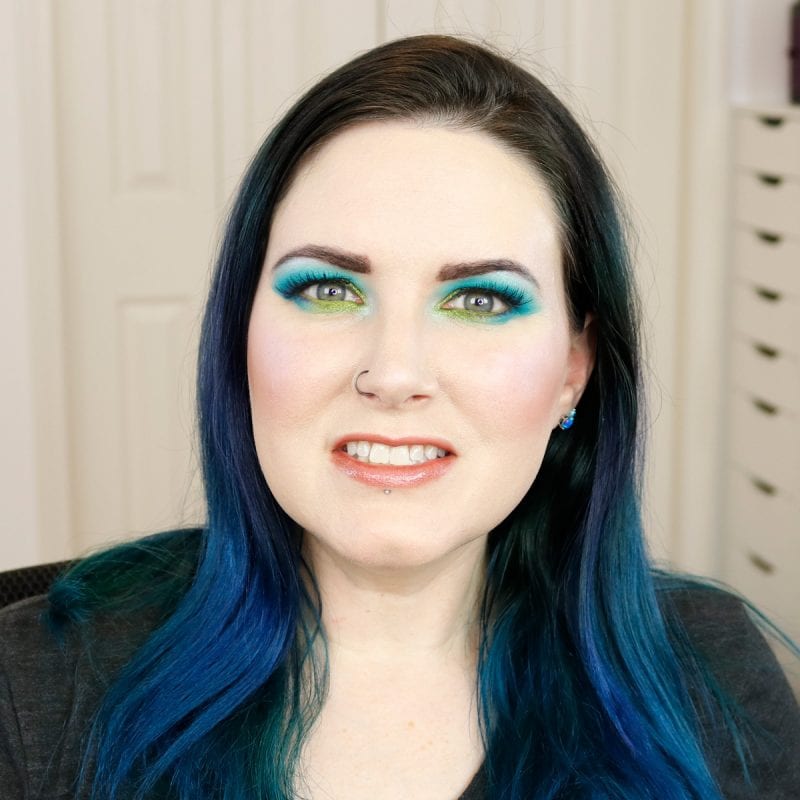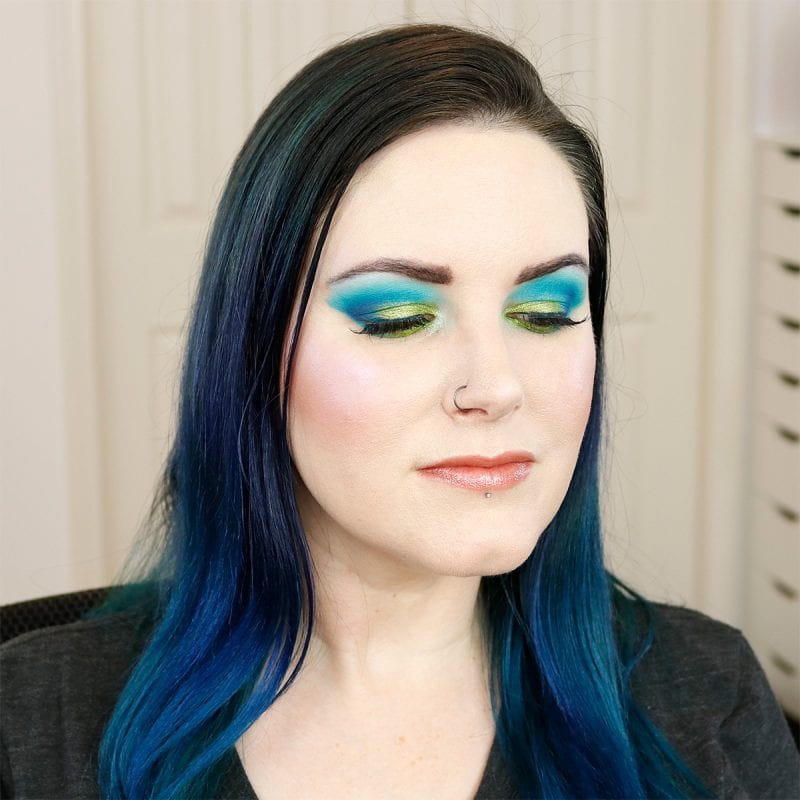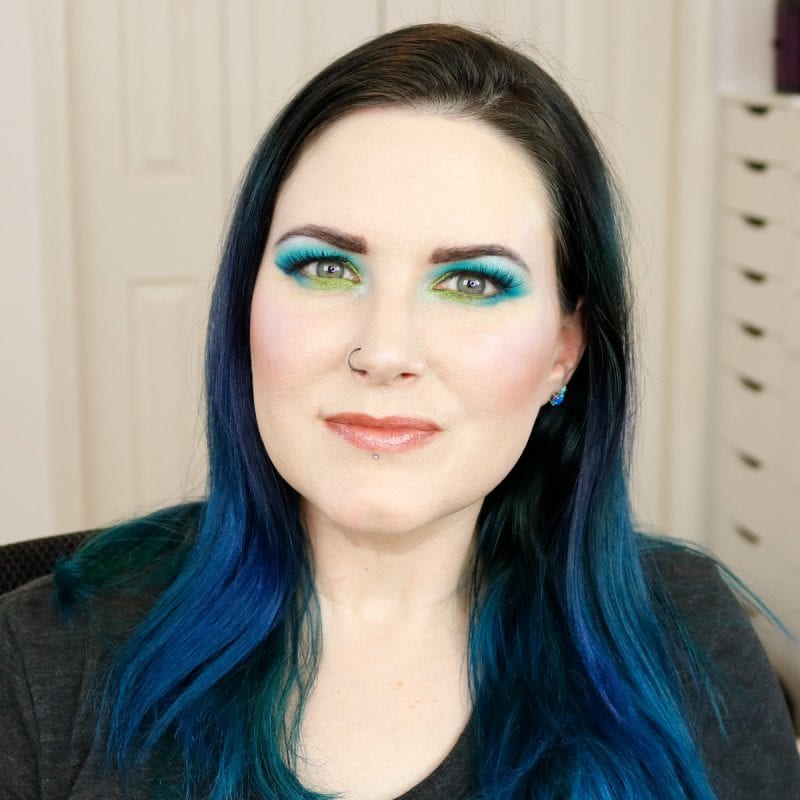 Eyes
Darling Girl Eye Primer
Milani Prep Set Go Setting Powder
Strobe Creep It Real
Makeup Geek Tenacious, Indestructible, Moon Phase
Saucebox Kelp It Real
Sigma Wicked pencil
Sigma Standout Peacock gel liner
Urban Decay Post Punk pencil (LE)
Idun Perfect Eyebrows in Dark
Colour Pop Jet Set Black Brow pencil
Physicians Formula Sexy Booster Mascara
Ardell Demi Wispies
Face
Nyx Away We Glow in Glowtini
Perfekt Beauty 10 in 1 Foundation in Luminous
Laura Geller Balance-n-Brighten Powder in Porcelain
Physicians Formula Murumuru Butter Blush in Plum Rose
Wet n Wild the Princess Daiquiries Blush
Wet n Wild White Raven highlighter (LE)
Lips
Urban Decay Peyote pencil
Urban Decay Tower 1 Lipstick
My Makeup Geek Power Pigments Tutorial is a very similar look to what I wore in my Makeup Geek Power Pigments video & Sugarpill Comparison.
While I love how gorgeous Tower 1 is in the tube, it's such a subtle lipstick color that I think all you see when I wear it is subtle sparkle.
Makeup Geek Power Pigments Tutorial Video
I hope you loved my Makeup Geek Power Pigments Tutorial! People always ask me to create more hooded eyes makeup tutorials, so I do, but they're my least popular videos. I'd love suggestions on what you want to see more of!
More Makeup Geek Power Pigments Features
Buy the Makeup Geek Power Pigments here! Get 10% off with code PHYRRA!