Lime Crime Prelude Exposed Palette
Hey friends, how's your Monday going? Today I'm sharing my Lime Crime Prelude Exposed Palette review and swatches with you. I purchased this quite a while ago from Ulta and have been slack about getting it up because life has been stressful. You'll be happy to hear that the Prelude Exposed Palette is 100% vegan.
A Note About Lime Crime
Lime Crime is a 100% cruelty-free and 100% vegan makeup brand. They had a very rocky start to the makeup community as an indie brand because their founder Xenia Vorotova, better known as Doe Deere, did a lot of awful things. However, it seems that she learned from her mistakes and grew into a better person. She apologized for her past transgressions and has not repeated the same mistakes. I see this as important and it shows growth. An apology without changed behavior is just a manipulation.
I'm glad that Xenia has changed for the better. Once Xenia sold the company in 2018 I decided to give Lime Crime a try. During the summer of 2020, she and her husband left Lime Crime's board of directors to make room for BIPOC to have a seat at the table. I see this as a very good thing. Lime Crime is PETA and Leaping Bunny Certified.
Where to Buy
Lime Crime, Ulta
Price
$38
Lime Crime Prelude Exposed Palette

6 Finishes:
Matte: Buttery-smooth and totally matte
Matte Sparkle: Same matte formula you love, but with sparkle!
Iridescent: Opalescent lid topper
Metallic: Ultra-shiny shimmer
Foil: High def and ultra-reflective
Shimmer: Luminous highlight
Shades:
Aphrodisia (iridescent purple topper – iridescent)
Virgin (baby pink with silver shimmer – matte sparkle)
Flesh (peachy nude – matte)
Storm (silver brown – metallic)
Nude (terracotta nude – matte)
1484 (champagne gold – foil)
Abyss (deep mauvy purple – shimmer)
Immortal (deep smoky brown – matte)
Here's what Lime Crime Says About This Palette
Roll into seashell shades of color with Lime Crime's Prelude Exposed Palette, an ode to the birth of the goddess, Venus! Explore alluring looks using 8 warm and cool-tone pigmented shadows in matte, metallic, and iridescent finishes that are as charming and refined as a seashore. Use au naturel Nude and Flesh as polished bases. Try fixating eye looks in blushing Virgin, lavender Aphrodisia, or twinkling sand 1484. Turn heads in dusky shades like sparkly Abyss and silvery-cedar Storm.
Lime Crime Prelude Exposed Makeup Inspiration


See more details at Clean Beauty Makeup Tutorial.
Lime Crime Prelude Exposed Palette Swatches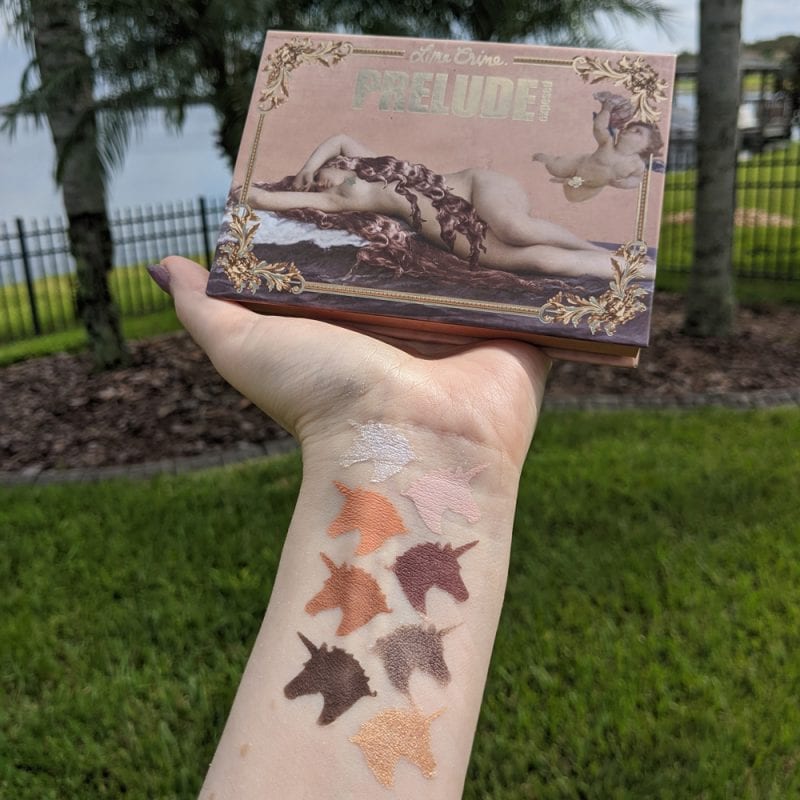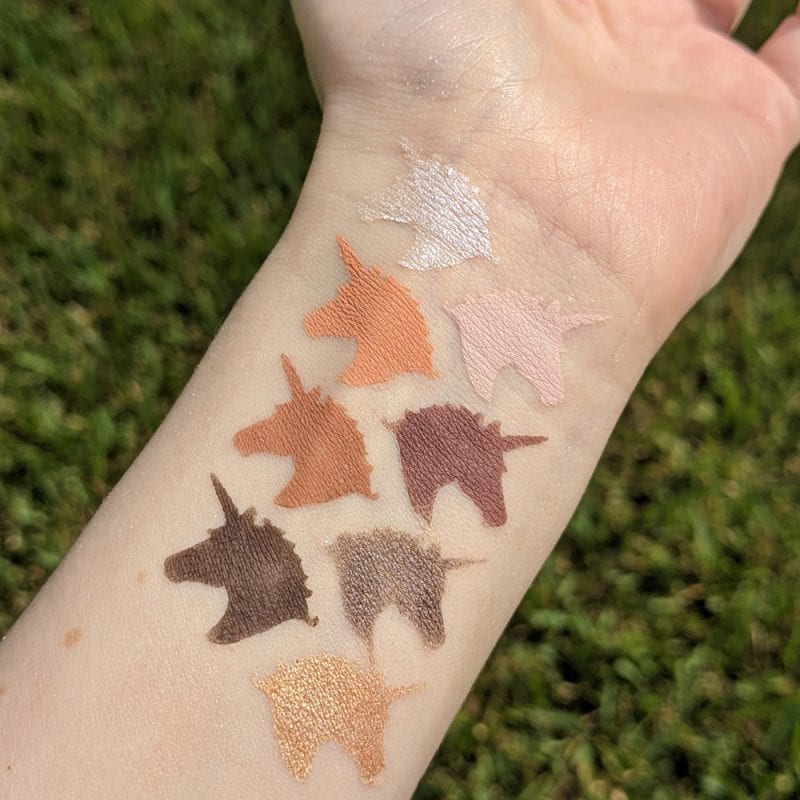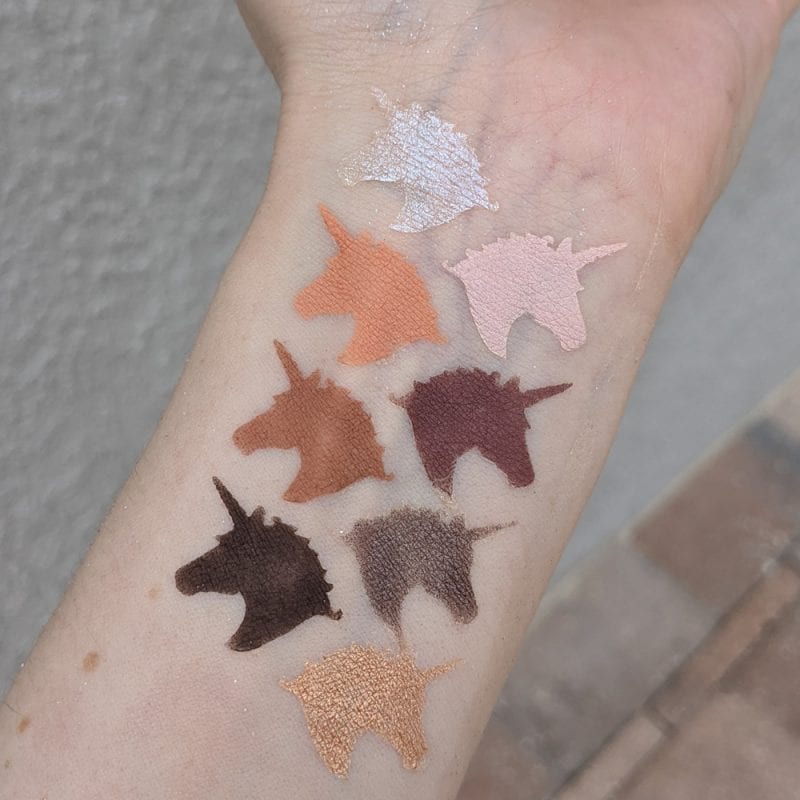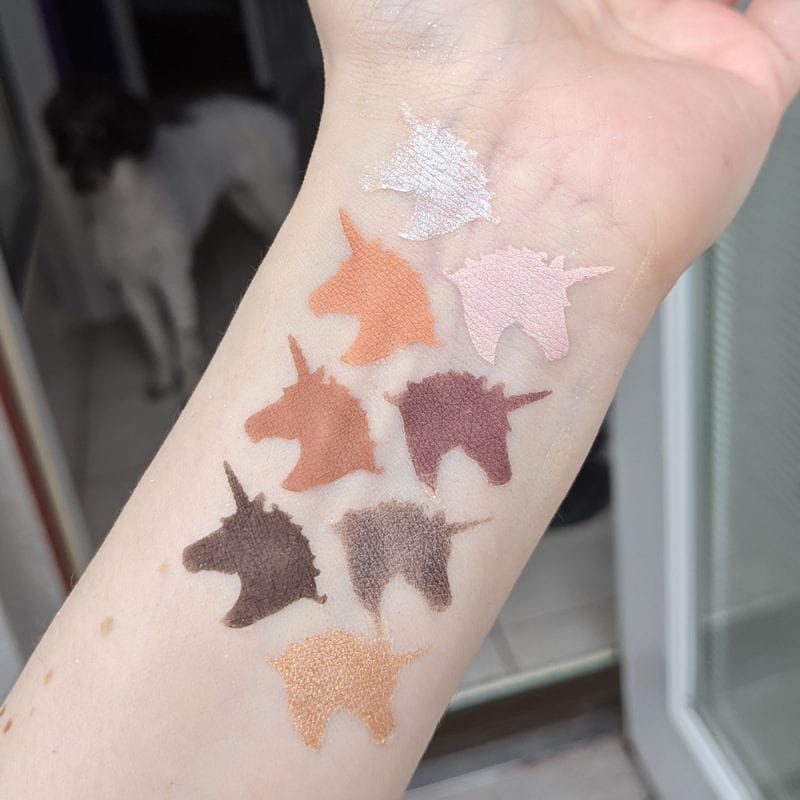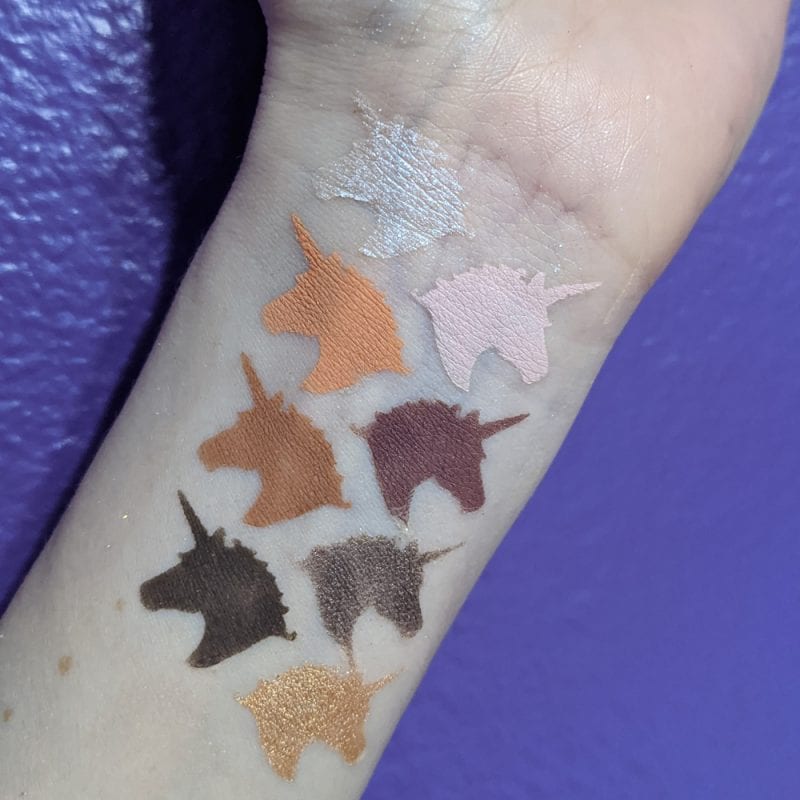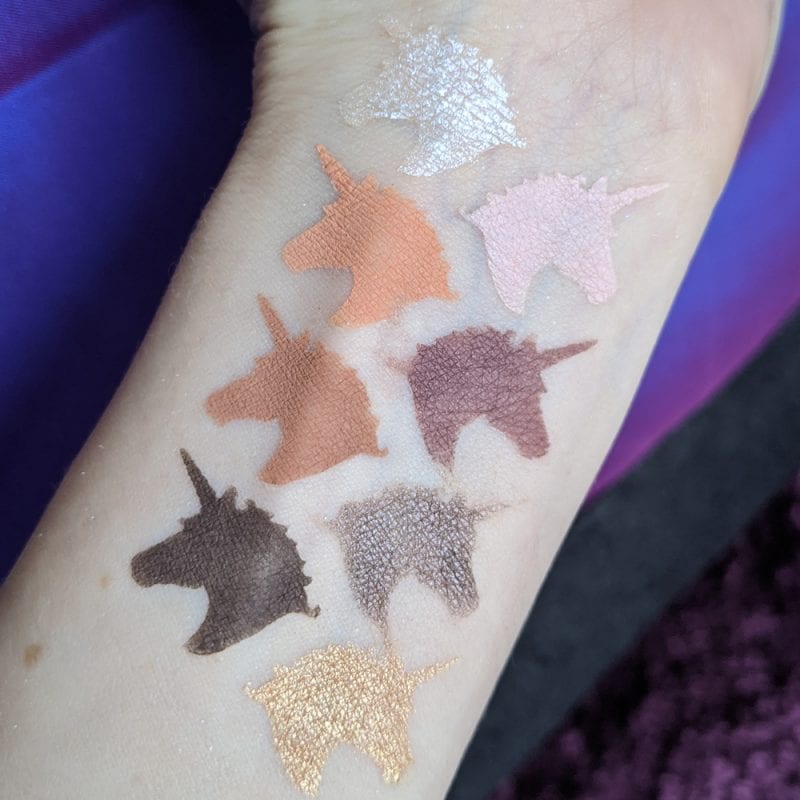 Swatches from top to bottom of the Prelude Exposed
Aphrodisia – Virgin
Flesh – Abyss
Nude – Storm
Immortal – 1484
Lime Crime Prelude Exposed Review
As you may already know, I'm a fan of the Lime Crime eyeshadow formula. I fell in love with the formula when I first tried the Venus III Palette. This palette claims to contain 6 different finishes. Matte, Matte Sparkle, Iridescent, Metallic, Foil, and Shimmer. This eyeshadow formula wears all day on eyeshadow primer for me. I can't wear eyeshadow without eyeshadow primer because I have oily, hooded eyelids that will rub away eyeshadow in 20 minutes or less.
First, let me say that I don't know anyone who likes matte sparkle and I just wish brands would stop trying to make that happen. Second, I don't notice the silver sparkle in Virgin. It is a gorgeous, cool toned baby pink matte on me.
Aphrodisia is a pretty blue-violet iridescent shade that works well for an inner corner highlight or on top of other colors. to add dimension and depth.
I love Storm, which is a metallic taupe. 1484 is a beautiful metallic champagne gold. These are both great for simple one and done eyeshadows.
Abyss is a beautiful deep warm purple with subtle shimmer. I feel comfortable using this at the outer v.
Virgin, Flesh, Nude and Immortal are all very easy to use mattes. Flesh, a peachy brown, and Nude, a terracotta brown, are warm-toned shades, while Virgin, a baby pink, and Immortal, a cooler, smoky deep brown, are cool-toned shades.
Believe it or not, the first time I swatched the Lime Crime Prelude Exposed Palette I was surprised by how much I liked it. Neutrals are not normally my thing. However, I find the mix of warm and cool tones in this palette to make it a great neutral palette for me. Virgin, Storm, Aphrodisia, Abyss and Immortal are all easy, beautiful cool toned shades for me to wear. 1484 is the perfect shade of champagne gold for my taste.
Overall, I love the Lime Crime take on a neutral palette with Prelude Exposed. I'm so into smaller palettes these days. I don't feel overwhelmed by the shades and find it easy to put together quick neutral looks with this one. What do you think of the Lime Crime Prelude Exposed Palette?
More Lime Crime Features