Lime Crime Venus Vivid Palette

Lime Crime Venus Vivid Palette
Hey friends, I want to share my Lime Crime Venus Vivid Palette swatches with you. This is Lime Crime's take on neons and brights. I don't believe this is available for purchase anymore, but it was $38 when I bought it.
Lime Crime Venus Vivid Palette

What Lime Crime says about this palette
Put a Lime Crime twist on ultramodern vibrancy with the opaque performance of intensely bold shadow hues with the Venus Vivid palette. Venus Vivid vibrantly exudes a present-day take on roygbiv in matte, metallic, shimmer, and foil finishes.
4 Finishes:
Matte: Buttery smooth and totally matte
Foil: High def and ultra reflective!
Metallic: Ultra-shiny shimmer
Shimmer: Flash of sparkle
8 Shades:
Betty: Bright blue (matte)
Flutter: Bright purple (metallic)
Star Burst: Bright pink-orange (matte)
Lux: Bright golden yellow (foil)
Limelight: Lime green (matte)
Happy Place: Yellow green (shimmer)
Super Bloom: Bright orange (foil)
Sassy: Bright pink (matte)
What It Does: Makes you an artiste by letting you create contemporary vivid eye works of art.
What It Won't Do: Repeat shades or give you a lackluster assortment.
TIPS: Shape your eyes and boldly blend color combos for endless works of art and divine masterpieces.
The shades Betty, Limelight, and Happy Place are meant for the eyes. The shades Sassy, Star Burst, Super Bloom and Flutter are meant for the face.
Lime Crime Venus Vivid Palette Swatches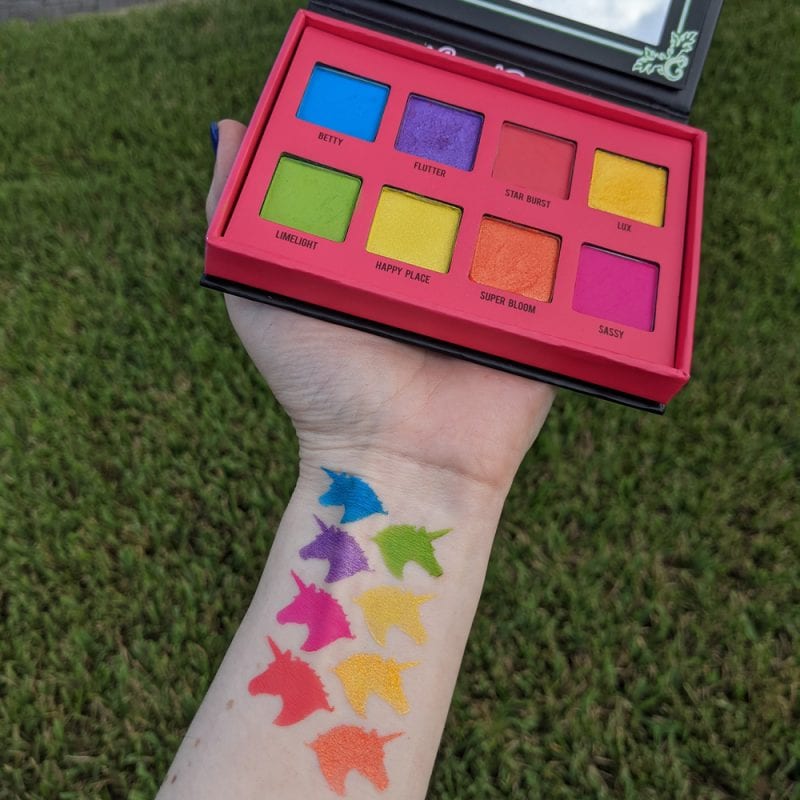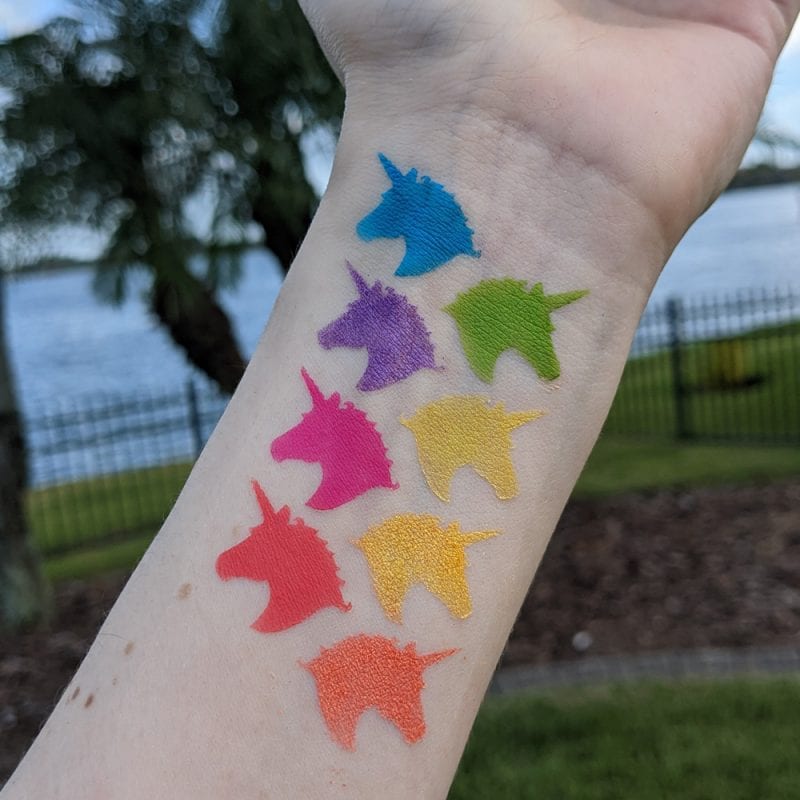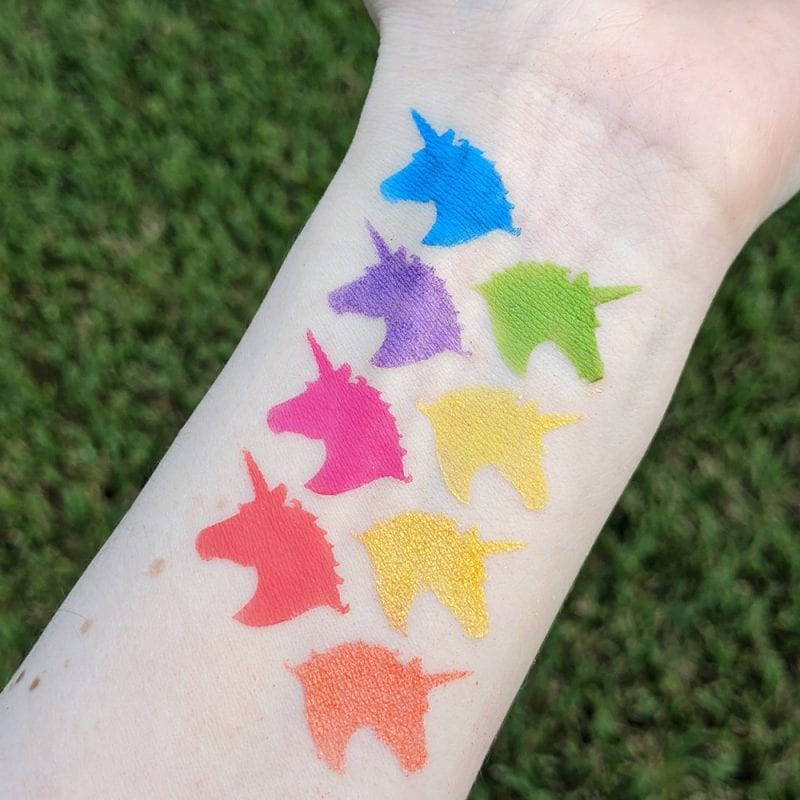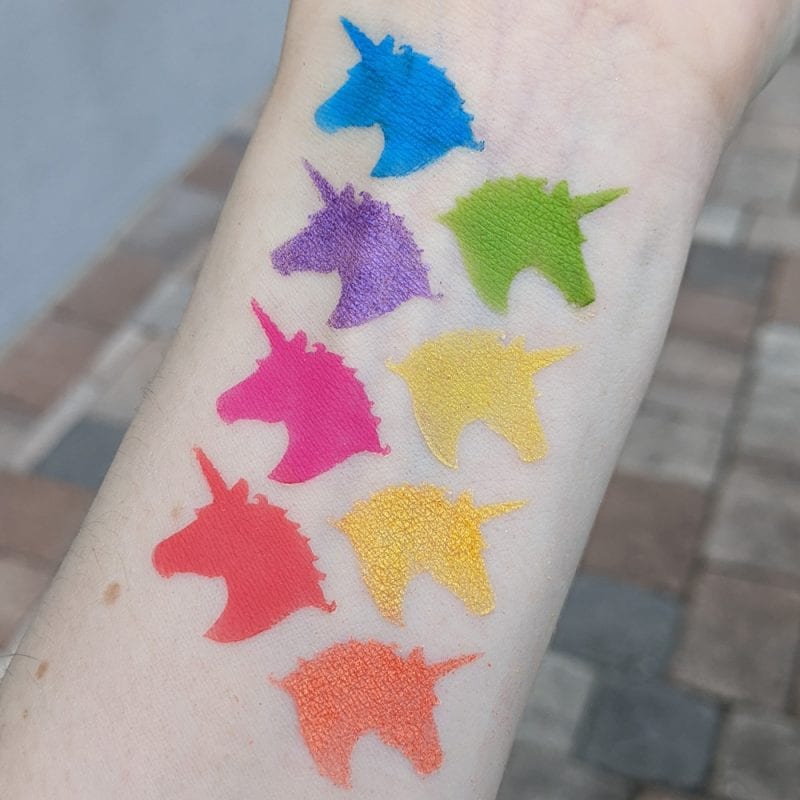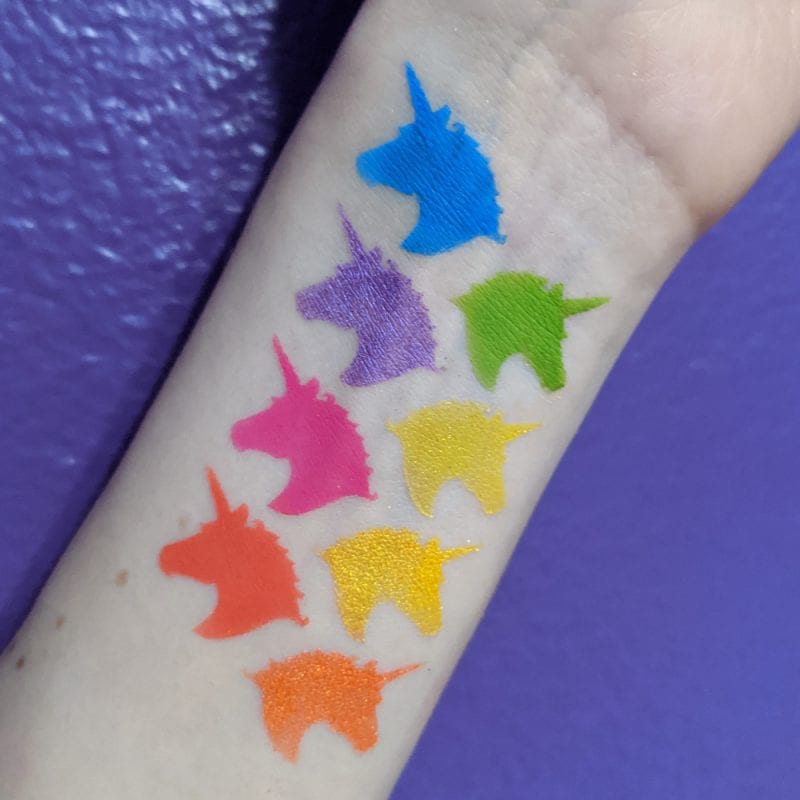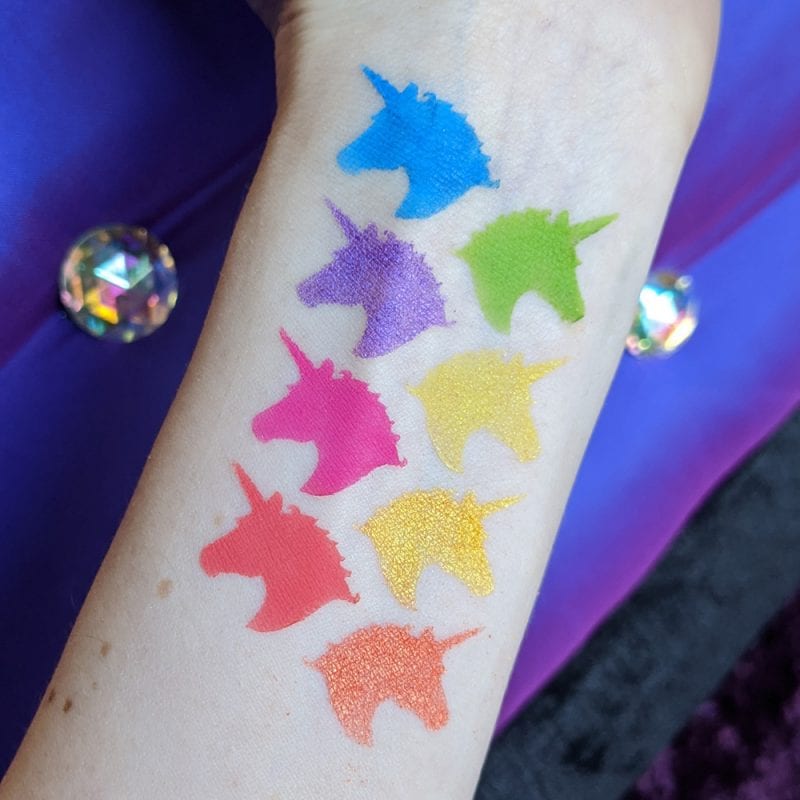 Venus Vivid Review
I'll be honest. As far as neon palettes go, this is really only ok. While I love Betty and Limelight, I don't feel like the overall formula of this eyeshadow palette matches the other Lime Crime palettes I own.  The eyeshadows feel… more dry and powdery, not the buildable formula I experience with their other palettes.
I question the choice of colors included in the Venus Vivid Palette. I find having 2 such similar yellow shades in a palette to be highly repetitive and not useful in the slightest. The purple is also fairly weak.
I vastly prefer the Melt Cosmetics Radioactive Palette, which has an amazing formula and no repetitive shades. The Melt Cosmetics Radioactive Palette is the best neon palette that I've seen in the past 2 years. See my Melt Radioactive Collection review. The original best neon palette was the Urban Decay Electric Palette. UD Wired was an insult to Electric.
What is your favorite neon palette?
More Lime Crime Features