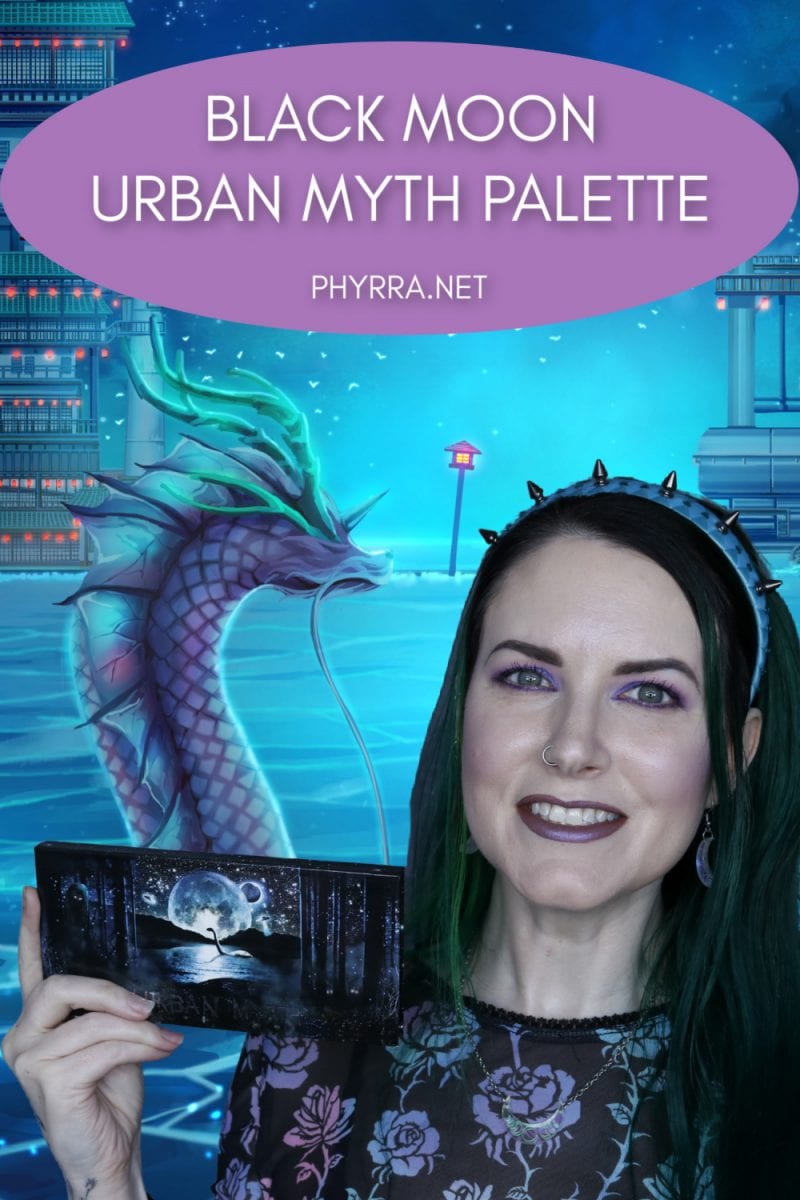 Black Moon Urban Myth Palette
Hello Epic Humans! How are you doing on this lovely Monday? Today I'm sharing my Black Moon Urban Myth Palette review, swatches, and eyeshadow combos with you. In case you don't know, Black Moon Cosmetics is a cruelty-free, 100% vegan, indie beauty brand that is also Leaping Bunny Certified, the Gold Standard for cruelty-free. The Urban Myth Palette is the 3rd that the indie brand has released. The first palette was the Orb of Light Full Moon Palette, followed by the Black Metals Vol. 1 Palette.
Where to Buy
Black Moon Cosmetics
Price
$38 for .06 oz x 10
Urban Myth Palette Video
Watch on YouTube with Closed Captioning in English!
Urban Myth Palette Packaging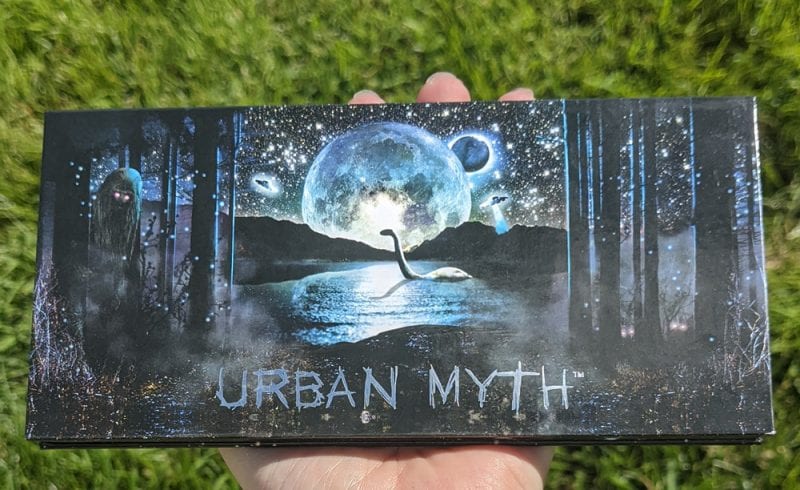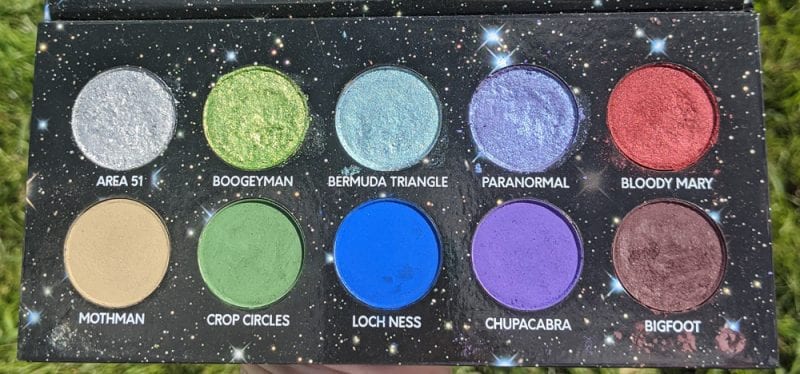 The packaging itself is lightweight, sturdy cardboard. I think the alien shaped mirror inside is cute.
Black Moon Urban Myth Palette Swatches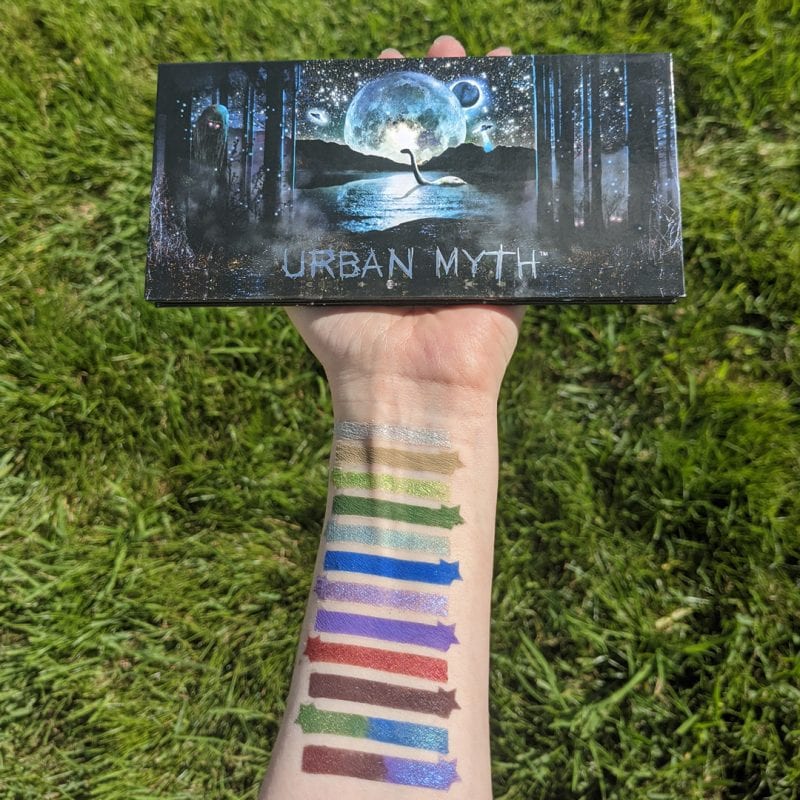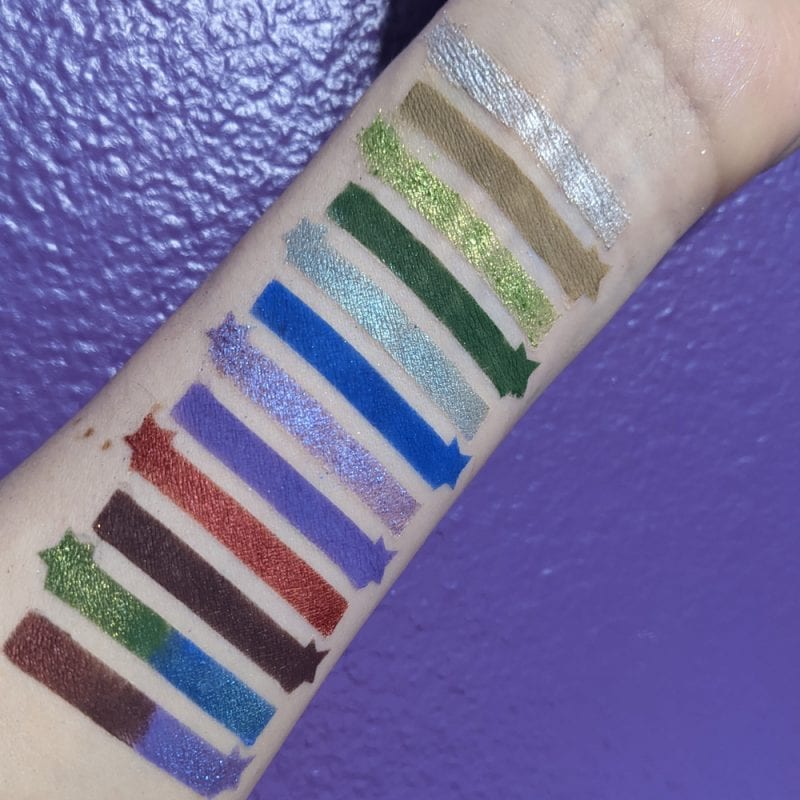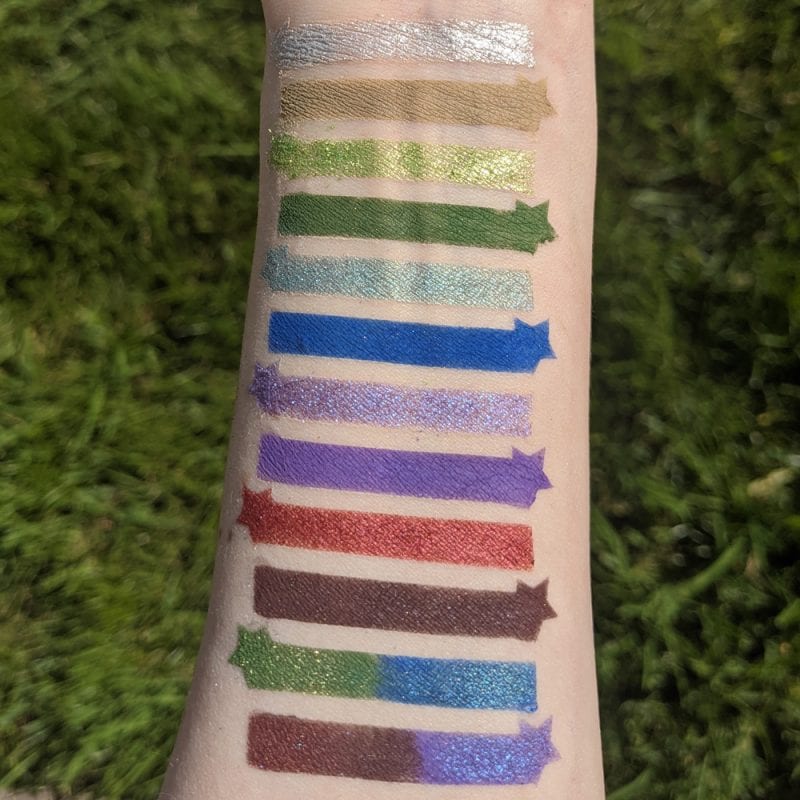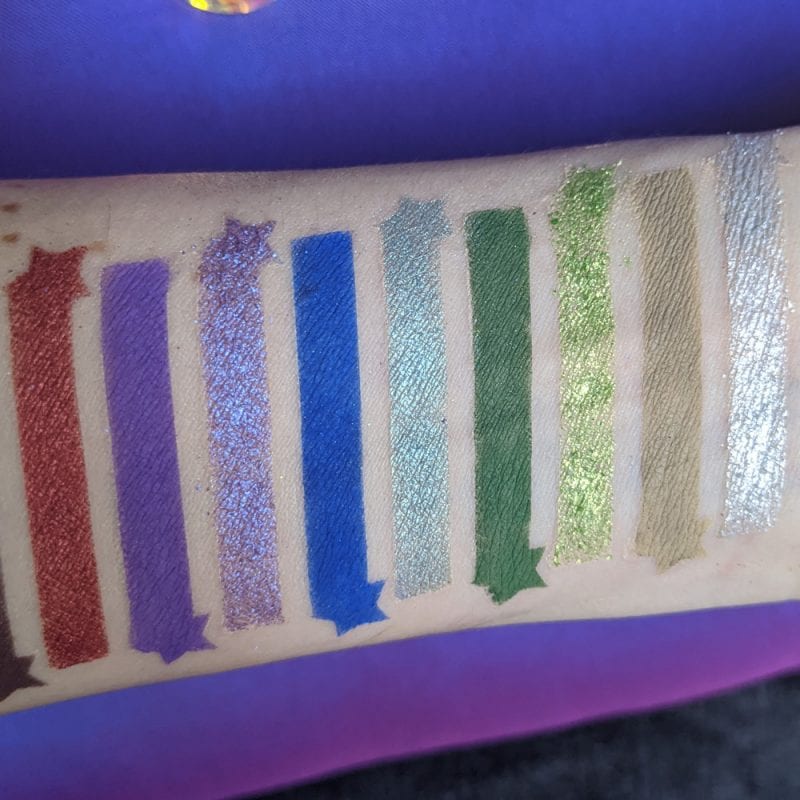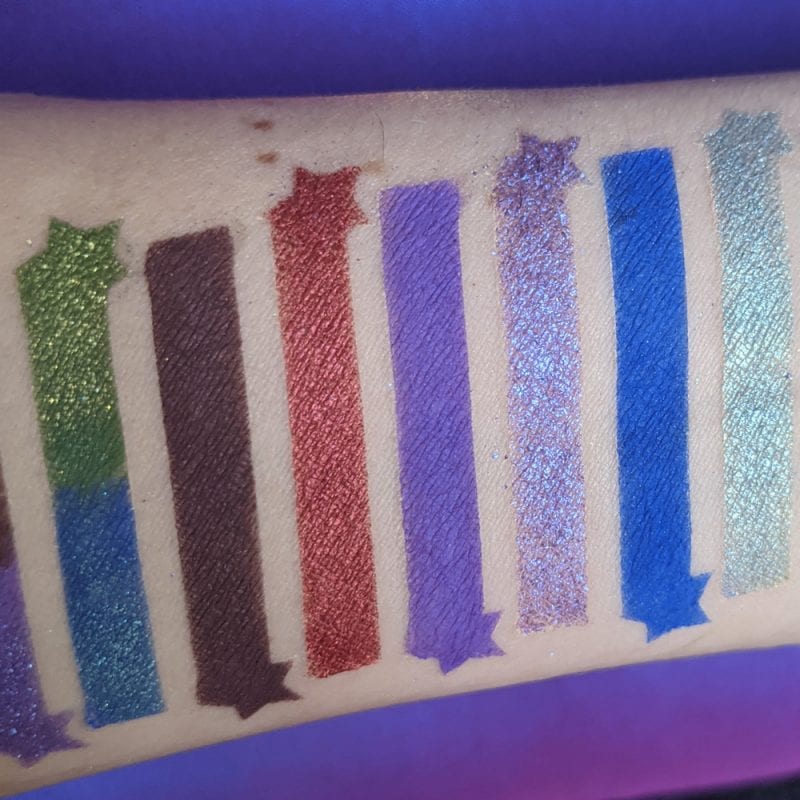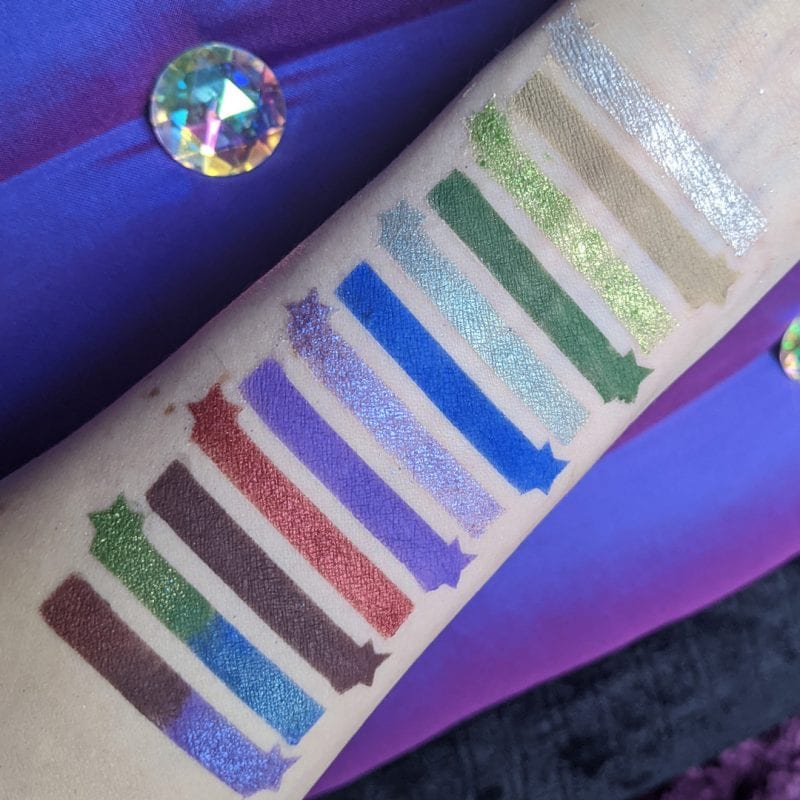 Top to Bottom we have the following swatches of Urban Myth: Area 51, Mothman, Boogeyman, Crop Circles, Bermuda Triangle, Loch Ness, Paranormal, Chupacabra, Bloody Mary, and Bigfoot.
For the two combos we have: Boogeyman on top of Crop Circles, Bermuda Triangle on top of Loch Ness, then Bloody Mary on top of Bigfoot and Paranormal on top of Chupacabra.
Urban Myth Shade Descriptions
Area 51: silver chrome foil
Boogeyman: Slime lime green foil
Bermuda Triangle: Aquamarine blue foil
Paranormal: duochrome lilac with arctic blue shift
Bloody Mary: blood-red metallic
Mothman: A unique dirty taupe beige with green undertones
Crop Circles: vibrant forest green
Loch Ness: striking deep sea cobalt blue
Chupacabra: bold toxic purple
Bigfoot: deep brown with burgundy-wine undertones
Urban Myth Quick Eyeshadow Combos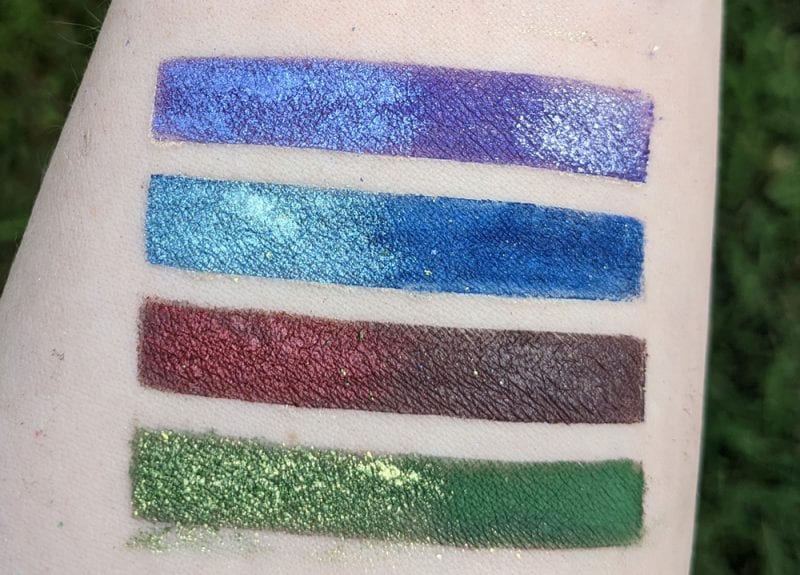 For the top row of these Urban Myth Palette swatches I used a base of Chupacabra (toxic purple).  On the left part of the swatch I layered Paranormal (purple blue duochrome) and on the right side I layered Area 51 (silver foil). For the blue row I used Loch Ness (bold blue) as the base. I patted Bermuda Triangle (aquamarine foil) on top of Loch Ness. The next row is Big Foot (deep brown) with Bloody Mary (metallic red) layered on top. The final row is Crop Circles (vibrant green) with Boogeyman (green foil) on top.
These quick combos rely on you applying the matte shade to the lid and crease. Blend out the edges with a coordinating lighter transition color. Tap the foil of your choice on top of the mattes and you're ready to go. These are such quick, easy, and pretty makeup looks for hooded eyes!
Urban Myth Look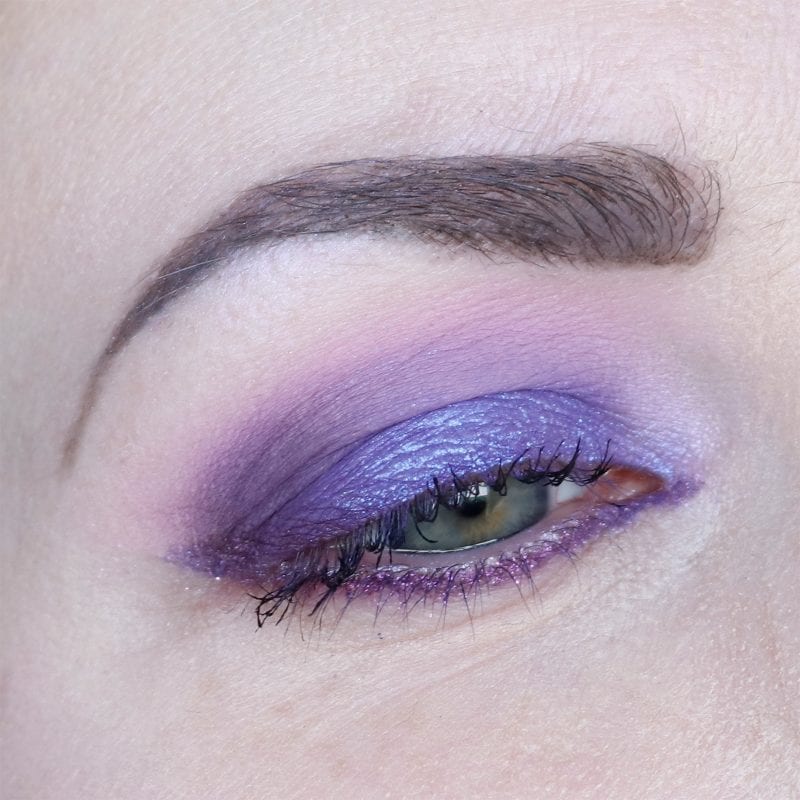 See my Paranomal Chupacabra Tutorial.
Black Moon Urban Myth Palette Review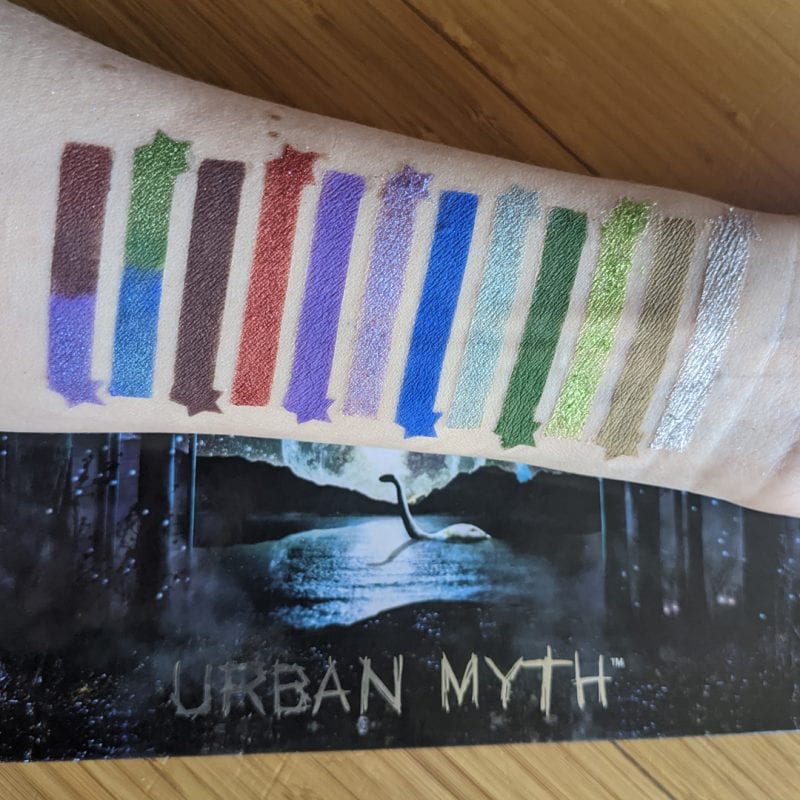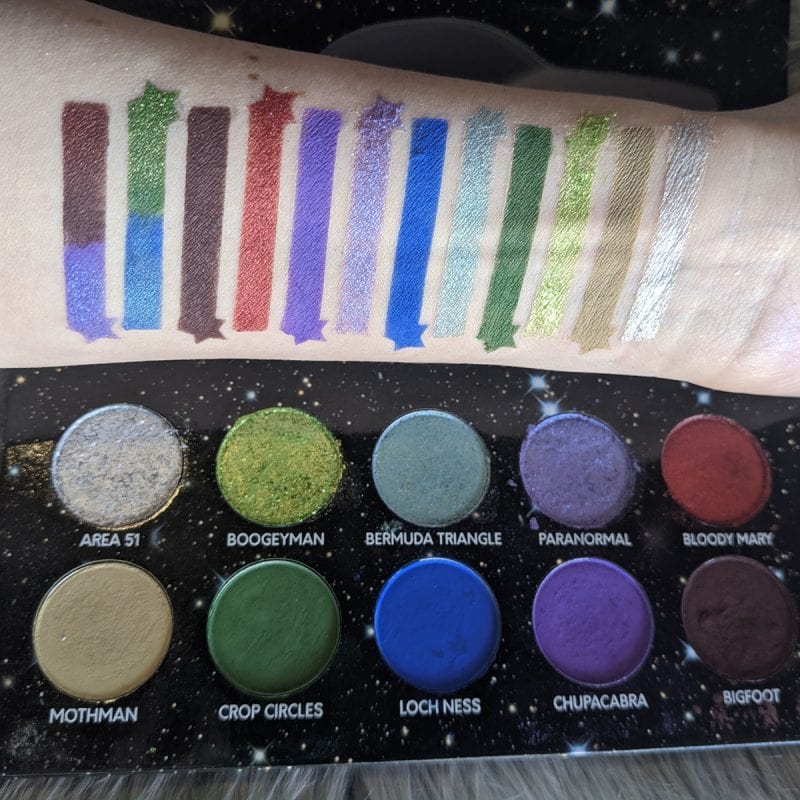 Please watch the video for my full Black Moon Urban Myth Palette review, along with moving swatches. I will say that I LOVE these deep vibrant mattes! They're so blendable and pigmented. The foils, metallics and duochrome look fantastic layered on top of the mattes. In my opinion the Black Moon Urban Myth Palette lets you create quick, simple, impactful makeup looks. And of course, it is new makeup for 2020. What do you think of this new indie eyeshadow palette from Black Moon? Let me know!
Other Black Moon Features