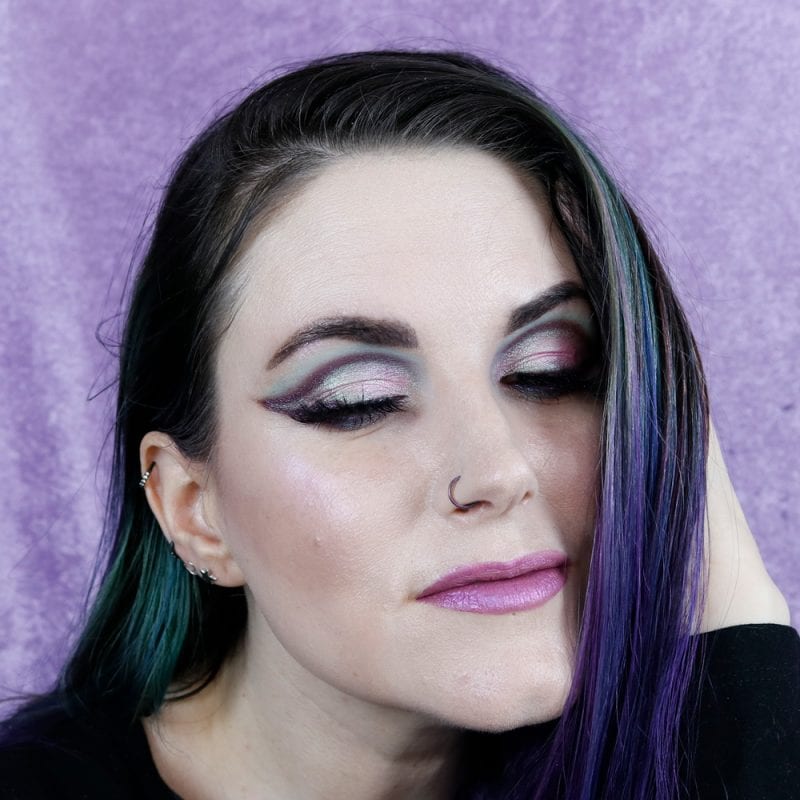 Fyrinnae Alpenglow Tutorial
I wanted to share a fun Fyrinnae Alpenglow Tutorial with you. It's sort of a graphic crease / liner look. This is what happens when I get bored and play with makeup on a Saturday night.
Fyrinnae Alpenglow Tutorial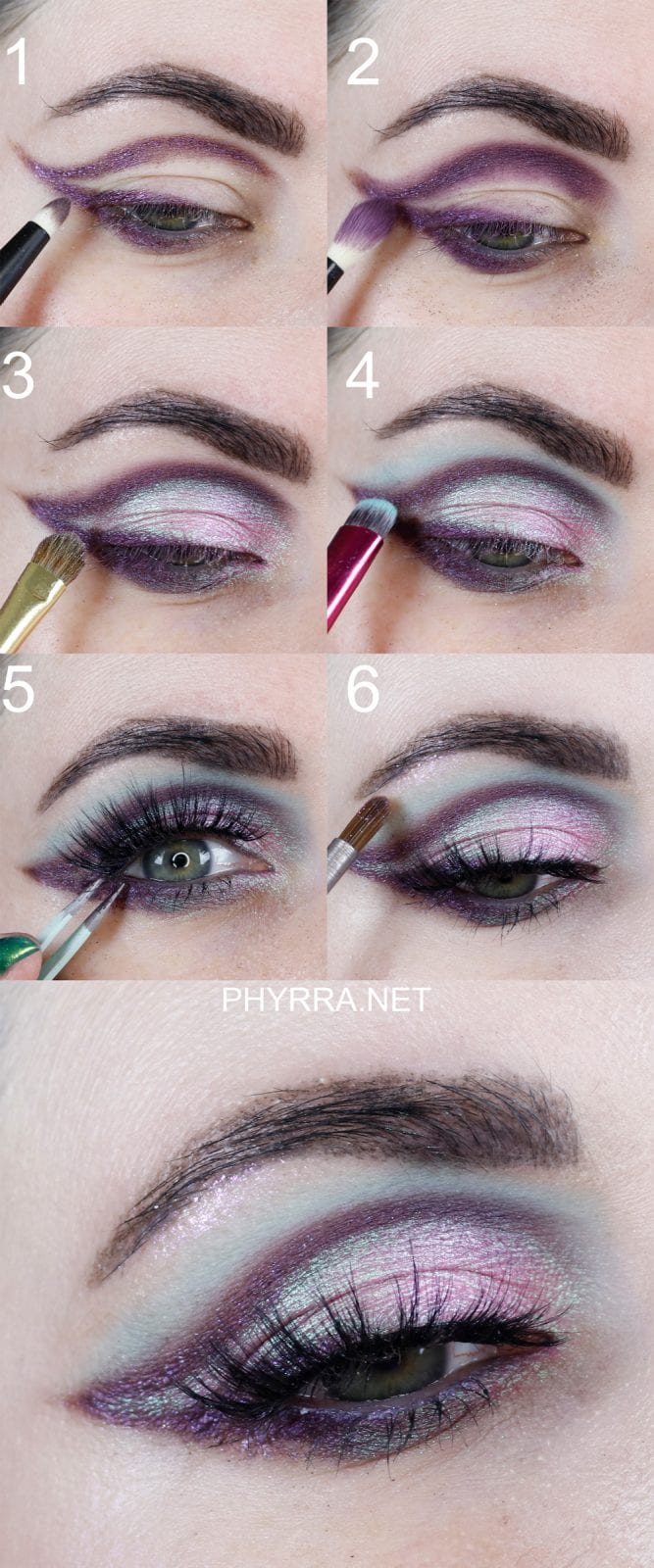 Fyrinnae Alpenglow Step-by-Step Tutorial
Take Black Moon Immortal and use a pencil brush to draw graphic liner through the crease towards the end of the brow. Draw along the lower lash line and connect it at the tail of the brow. Draw from the outer 3/4 of the upper lash line towards the tail of the brow.
With a small fluffy brush, blend Makeup Geek Curfew on top of Immortal.
Use a damp brush and pack Fyrinnae Alpenglow onto the lid to fill in the graphic liner space, and pat it on the inner lower lid.
Use Milani Peacocking as transition shade at the edges of the purple in the crease.
Put on your favorite false lashes. I put on Makeup Geek Ava.
Highlight under the brows with Black Moon Abracadabra, line the upper waterline with Milk Boss and line the lower waterline with Milk PTO.
You can skip lashes if you wish! I was testing out the Makeup Geek Ava lashes. I like how they are 3D in design, but they are so huge. I cut off almost 20% of the lash to make them fit my eyes. I still ended up feeling like they looked extra long for my eye shape. This was my first time trying out this style of lash.
Fyrinnae Alpenglow Look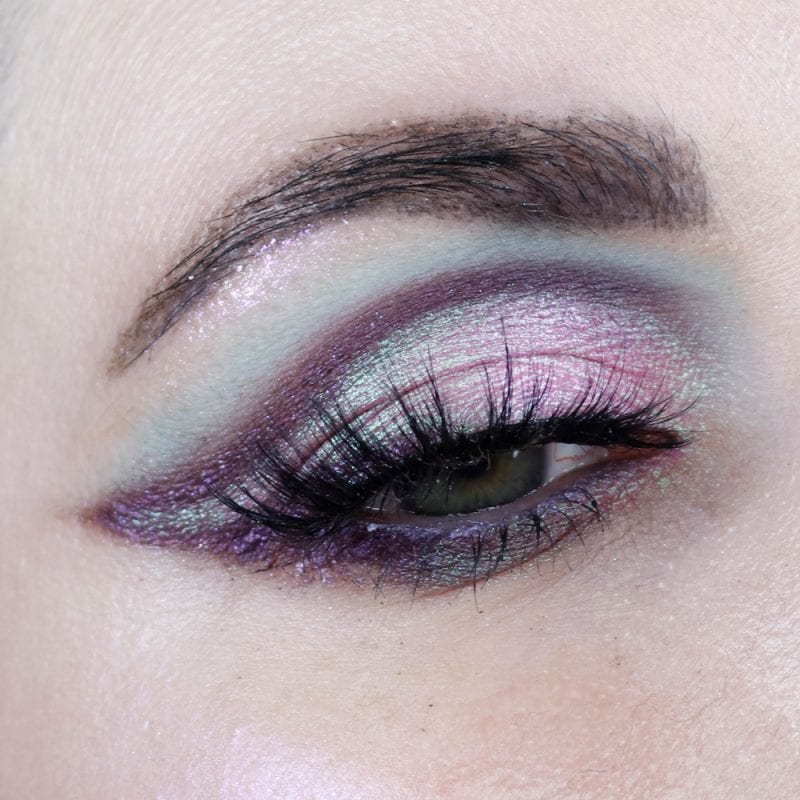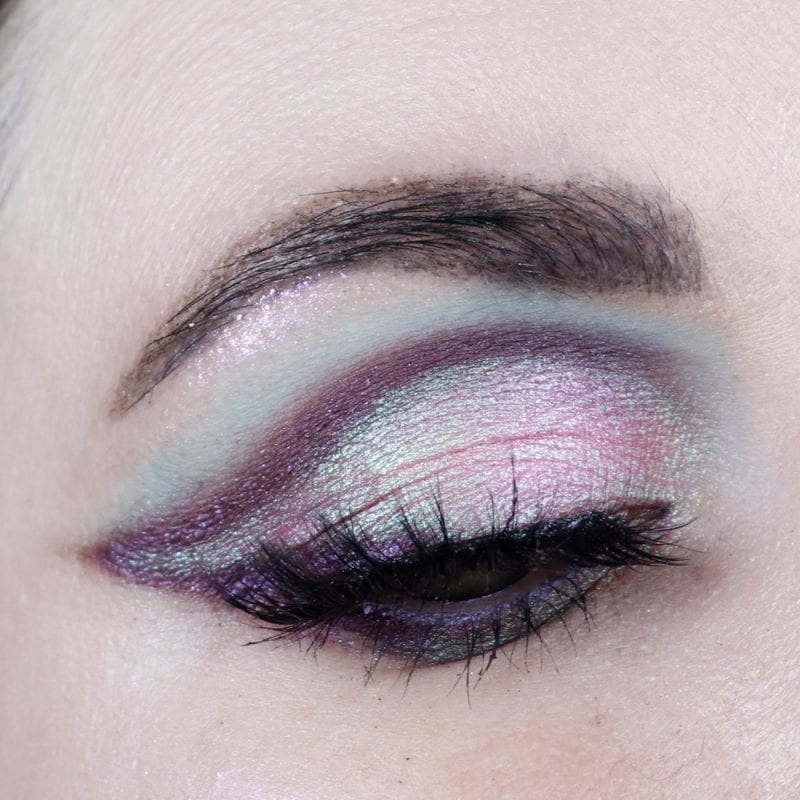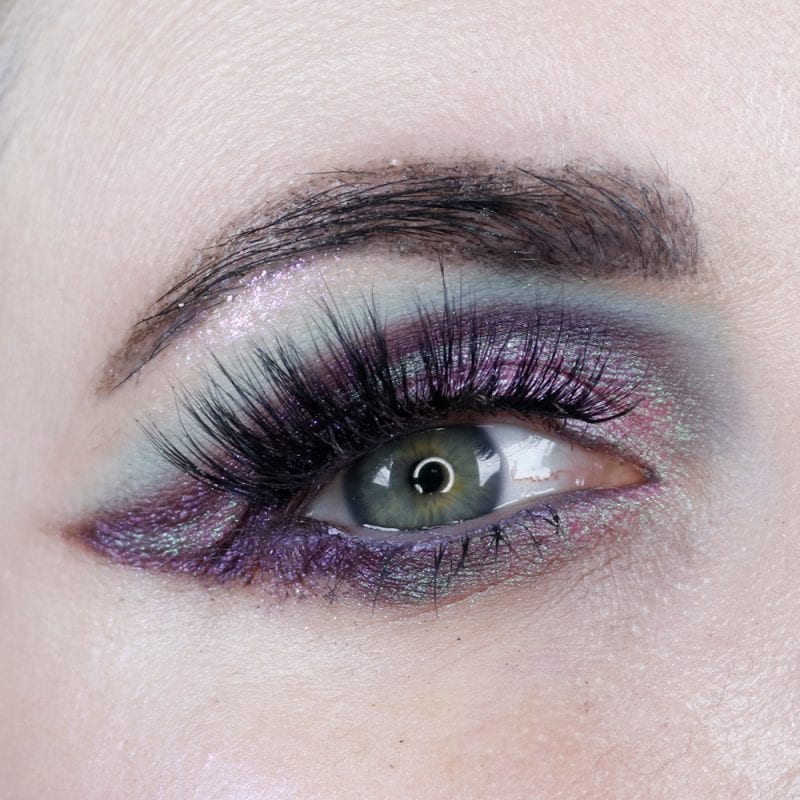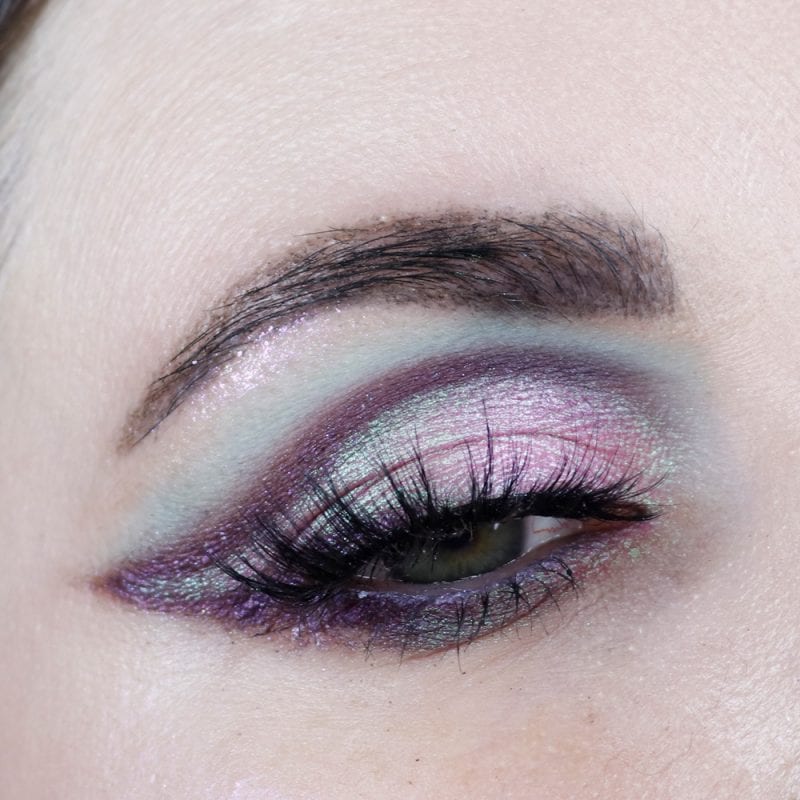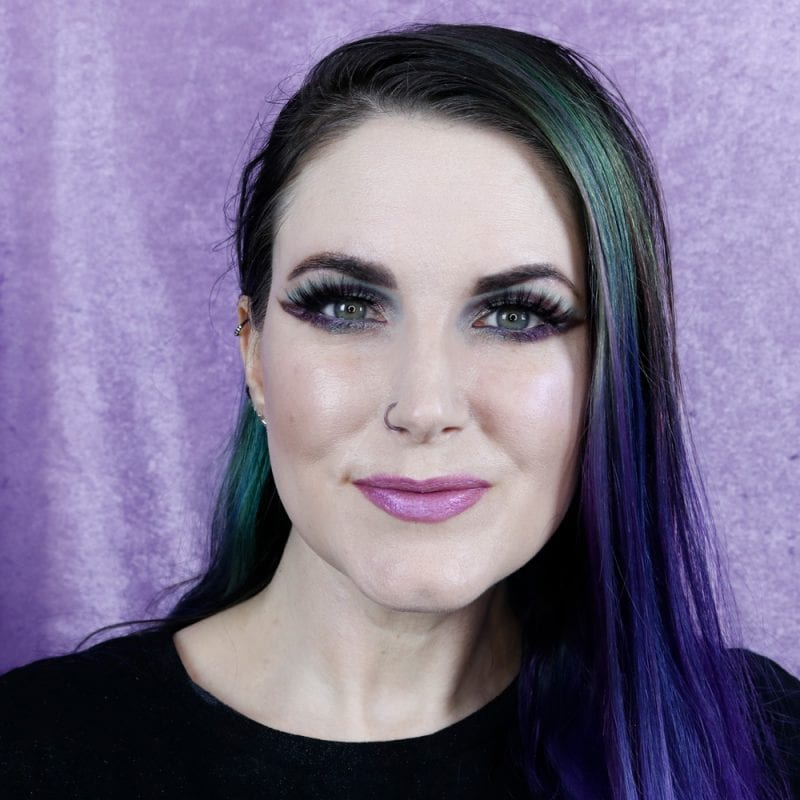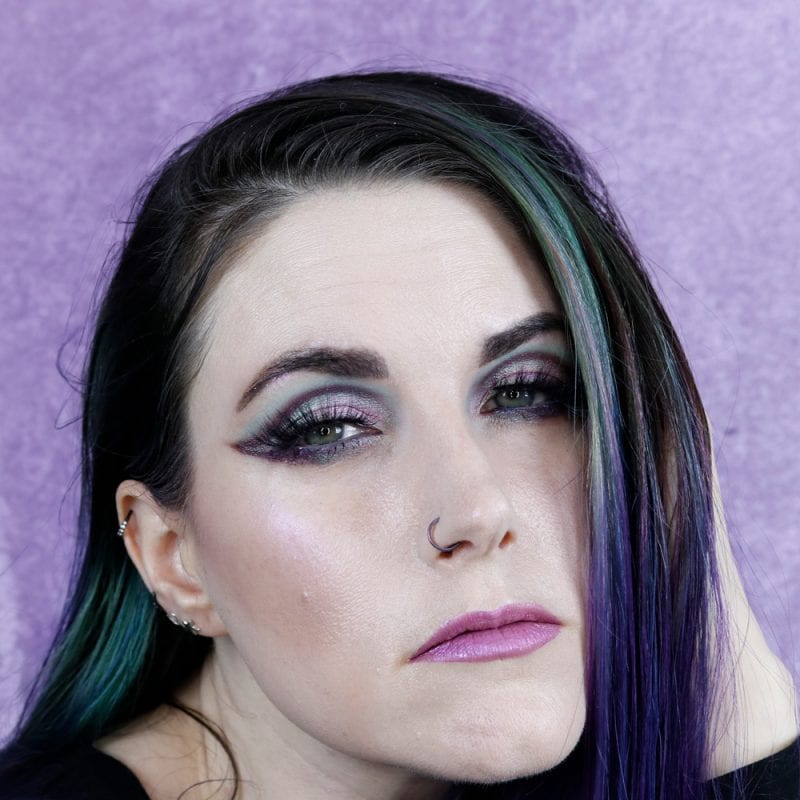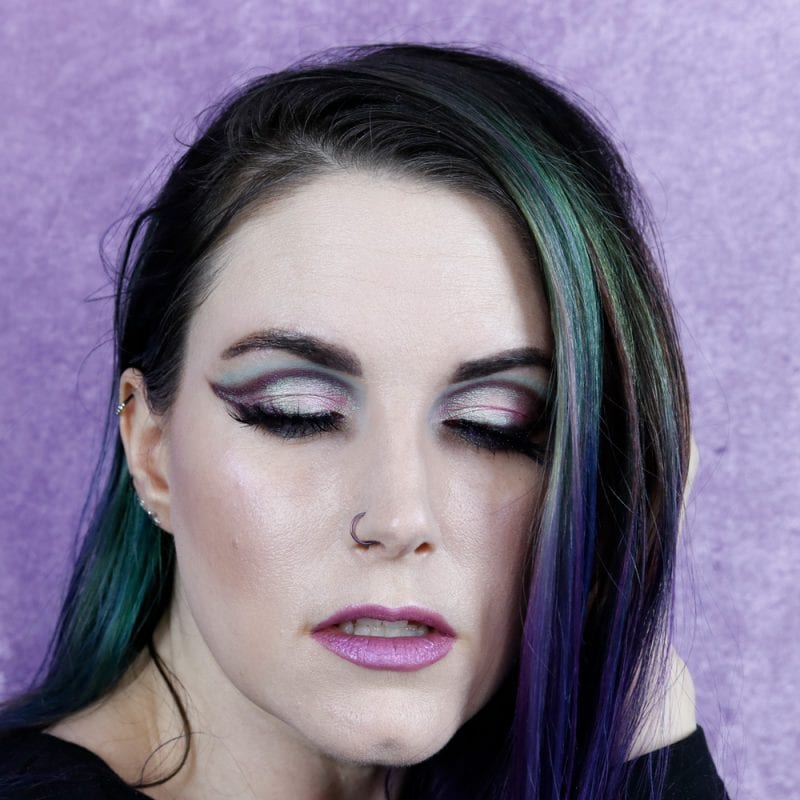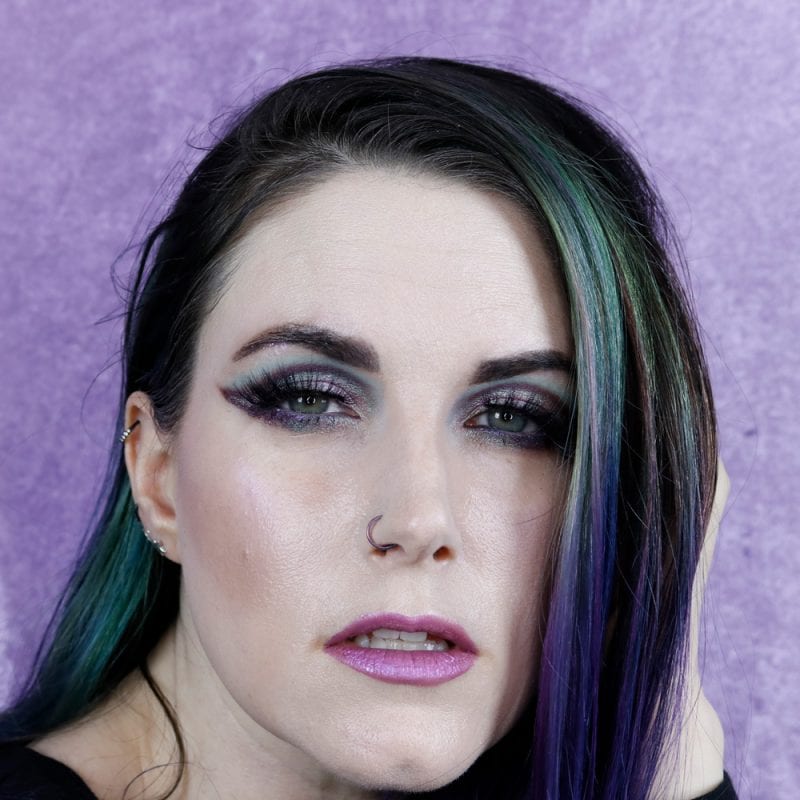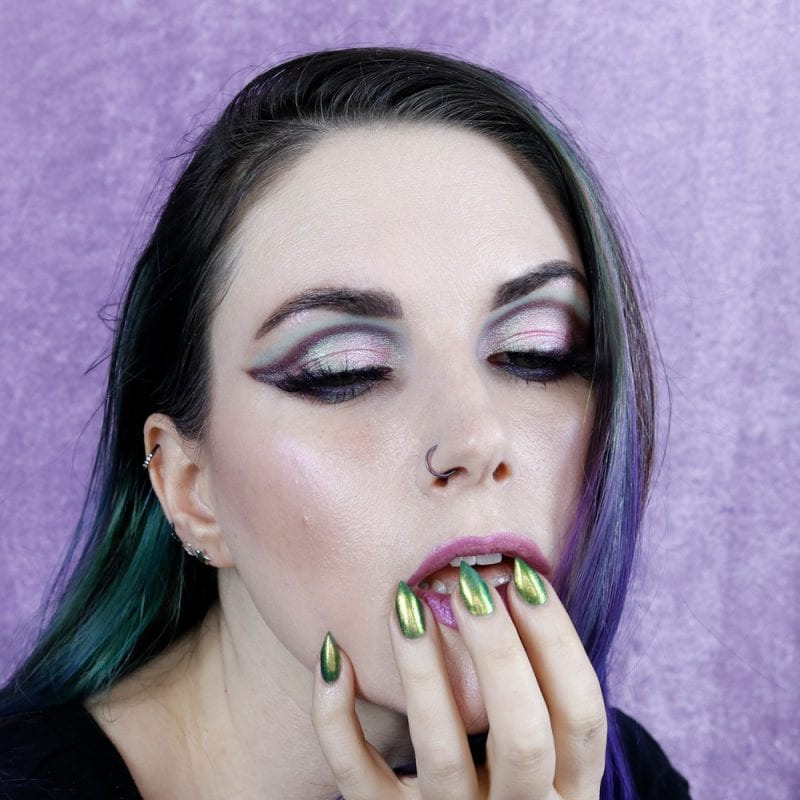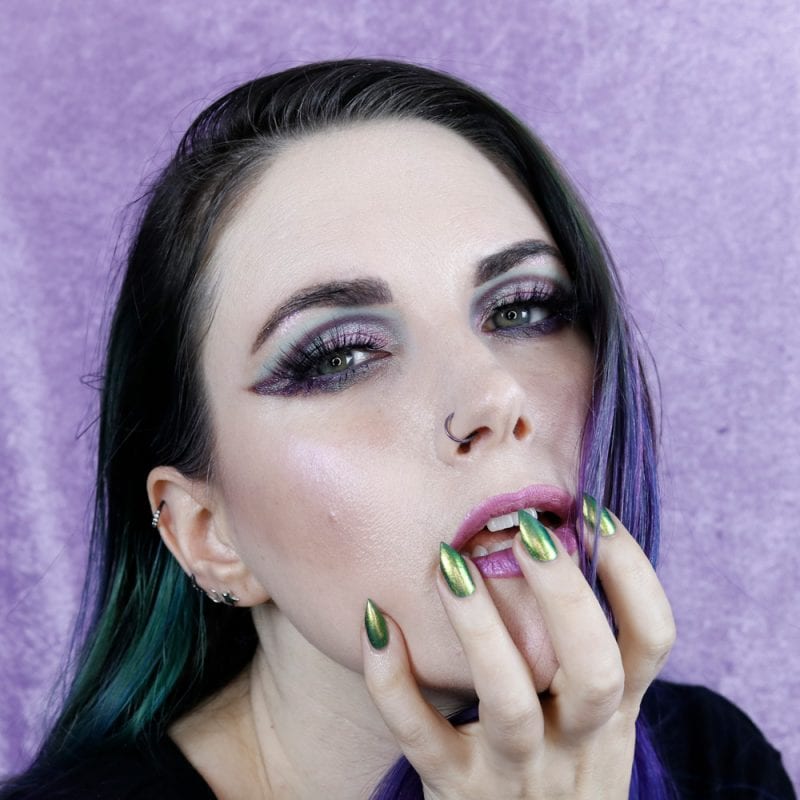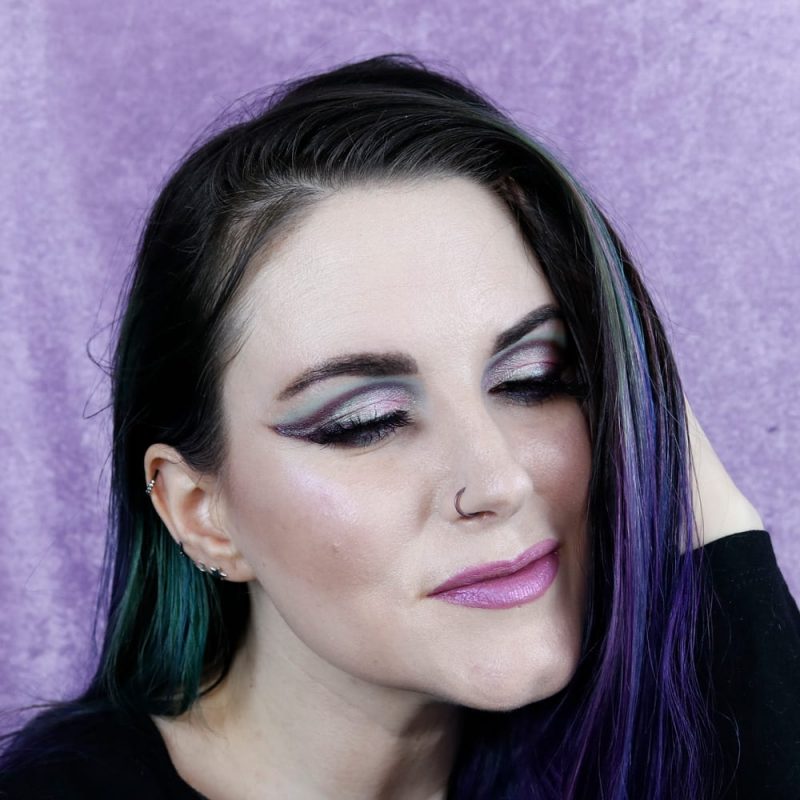 Eyes
TheBalm Put a Lid on It Eye Primer
Cozzette Beauty Essential Powder in C1 (v)
Black Moon Black Metal Vol 1 Immortal, Abracadabra (v)
Makeup Geek Curfew
Milani Gilded Pastel Peacocking
Fyrinnae AlpenGlow (v)
Milk Boss & PTO pencils (v)
Makeup Geek Ava False Lashes (v)
CoverGirl Lash Blast Mascara
LA Girl Black Brow Pencil
Em Cosmetics Ebony Brow Cream
Face
Milk Flex Foundation Stick in Porcelain (v)
Nyx So Taupe contour (v)
Black Moon Catshark and Jellyfish highlight (v)
Lips
LA Girl Rockette Glitter Magic Shimmer Shifting Lip Color
Nails
KBShimmer Let it Beetle (v)
My life is very difficult right now. I don't really see an end in sight to that, but I am getting by. I'm doing therapy weekly, which helps. Even though I'm going through a dark time and struggling, I am still doing my best to stay positive. I do gratitude journaling every single morning where I write down 10 things I'm grateful for every morning. So if you're struggling too, you're not alone. I'm struggling too. I hope things improve for you soon.
I hope you enjoy this Fyrinnae Alpenglow Tutorial I put together. I feel like I never see tutorials featuring Fyrinnae so I need to be the change I want to see in the world, hence me creating one. I don't think I've ever done my elongated shadow liner with the light section in the middle before. It's a fun change but I definitely prefer a darker color or a duochrome in that spot.
I bought a bunch of these LA Girl Glitter Magic Shimmer Shifting Lip Colors, which are so pretty! Unfortunately, their formula is on the dry side. So if you're prone to dry lips like I am, you might want to put extra balm on beforehand.