LimeCrime Prelude Chroma Tutorial
Happy FriYay, fam! Today I'm sharing my first LimeCrime Prelude Chroma Tutorial with you. It's a step-by-step photo tutorial, as I've had a request for a few in that style. I purchased the Prelude Chroma palette and Peacock lipstick as soon as I saw them launch.
About Lime Crime
Lime Crime is a cruelty-free and 100% vegan beauty brand. They are PETA and Leaping Bunny Certified. Lime Crime has had a very sordid history, so is a somewhat problematic brand. I've been aware of Lime Crime and their troubles since before their inception. However, I've also been looking at patterns of behavior. From the last time Doe Deere made an apology and her pattern of behavior to stay out of trouble until she stepped away from the day to day at the company, I've kept an eye on Lime Crime.
I happened to read an article about how women are harder on other women than men, especially when it comes to forgiveness and this led me to reflect on how people have been quick to forgive Jeffree Star for his transgressions, but not Xenia (Doe Deere). It made me feel like I should at least give the brand a try since there had not been any recent drama or problems. Since then, I've been impressed with what I've tried. I understand not everyone feels that way.
LimeCrime Prelude Chroma Tutorial


LimeCrime Prelude Chroma Tutorial Step-by-Step
Apply Genesis to the inner lid and outer lid, leaving the middle bare. Then with whatever is left on the brush, softly blend at the crease. Using a stiff brush, line at the lower lash line.
Pat Saturn on the inner and outer lid, leaving the center bare.
Tap Sea Foam onto the center of the lid.
Use Olympia as a transition shade to blend with the edges of Genesis.
Press Saturn on top of Genesis at the lower lid.
Tightline the upper waterline with black eyeliner. I used Milk Makeup Boss.
Line the lower waterline with an eye opening shade. I used Milk Makeup PTO.
Highlight under the brows with Black Moon Jellyfish, then add mascara and you're done!
Generic Color Descriptions
Genesis – deep turquoise matte
Saturn – metallic ocean blue
Sea Foam – white with iridescent blue green shift
Olympia – light peachy beige nude matte
Boss – black matte
PTO – holographic lavender
Jellyfish – iridescent blue
Catshark – iridescent lilac
LimeCrime Prelude Chroma Tutorial Look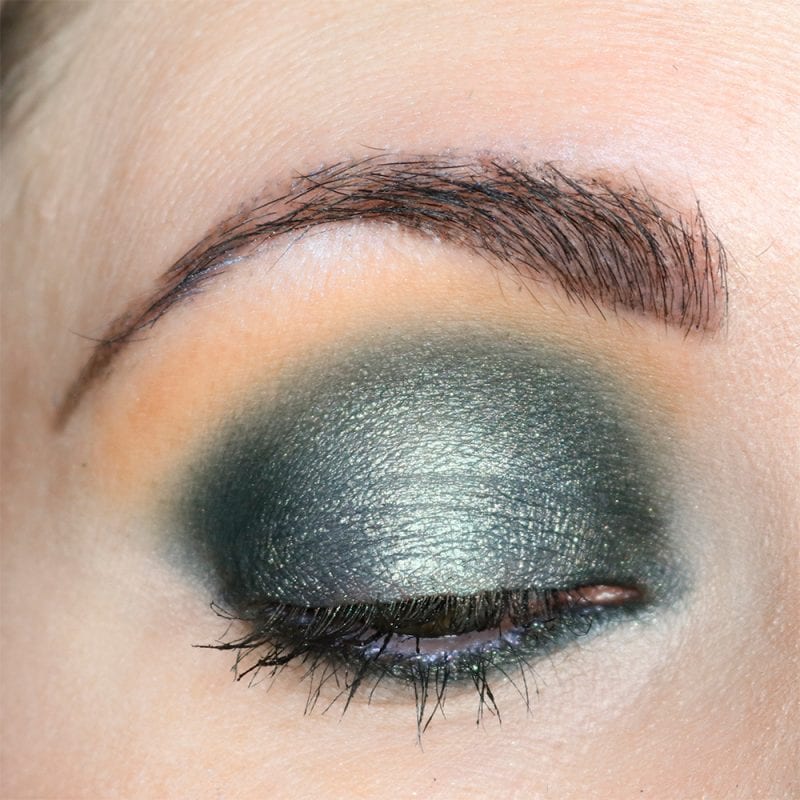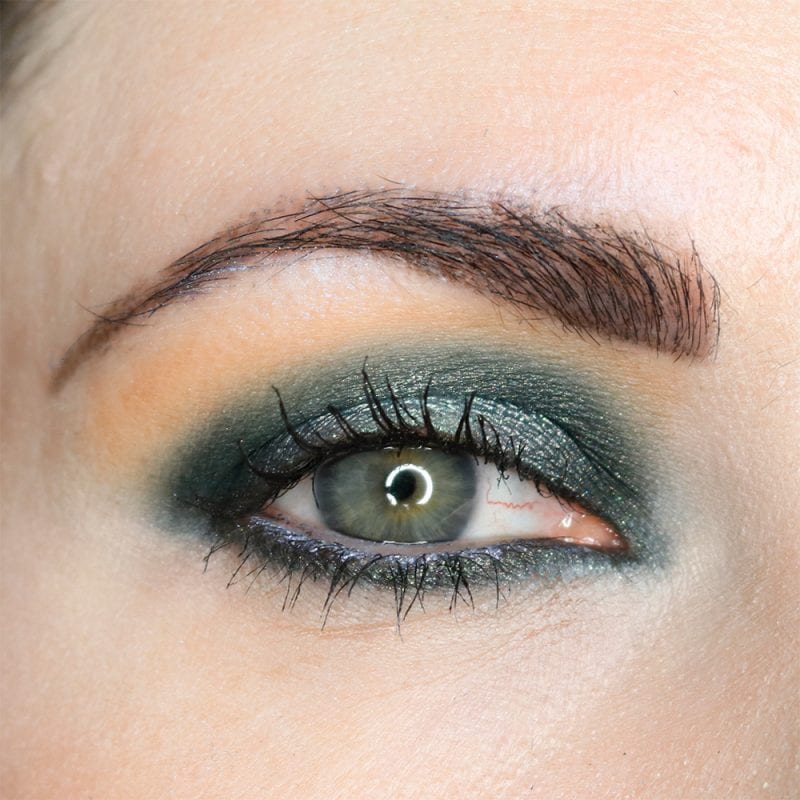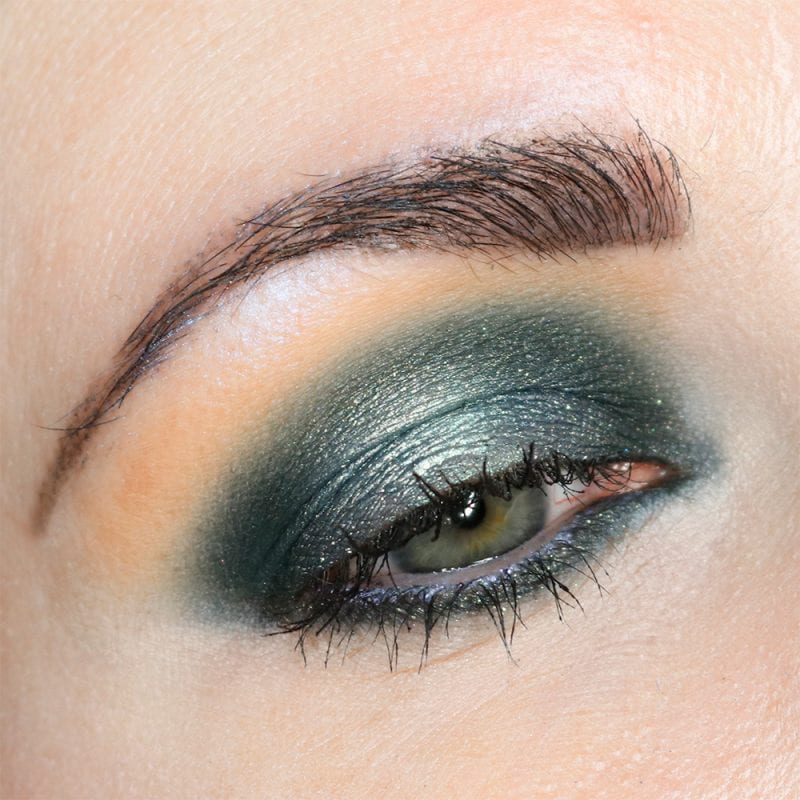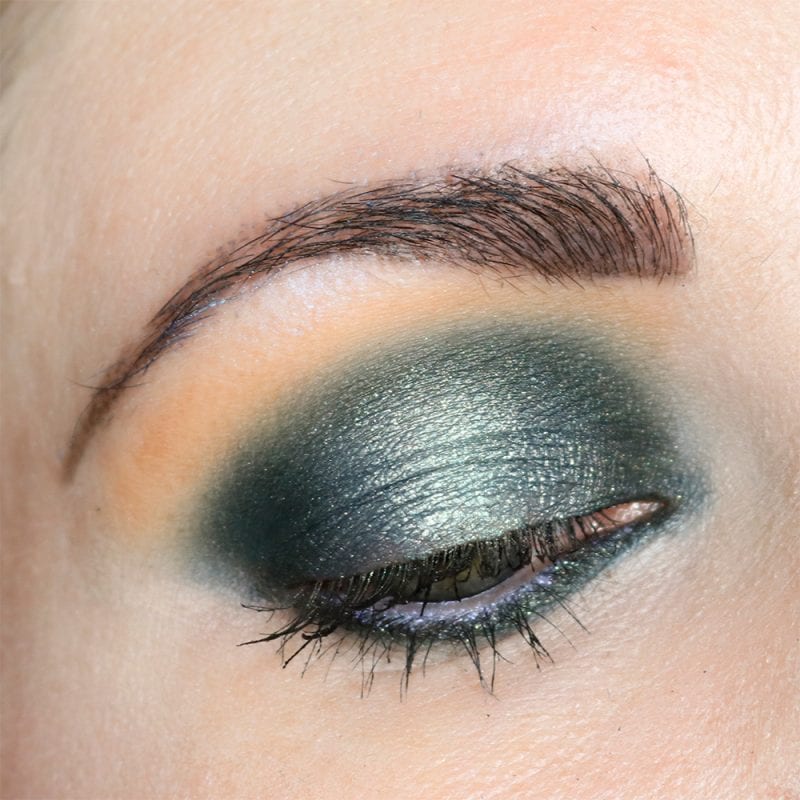 I think this is the most flattering halo eye that I've ever managed to do. This purple duochrome is a close second, though.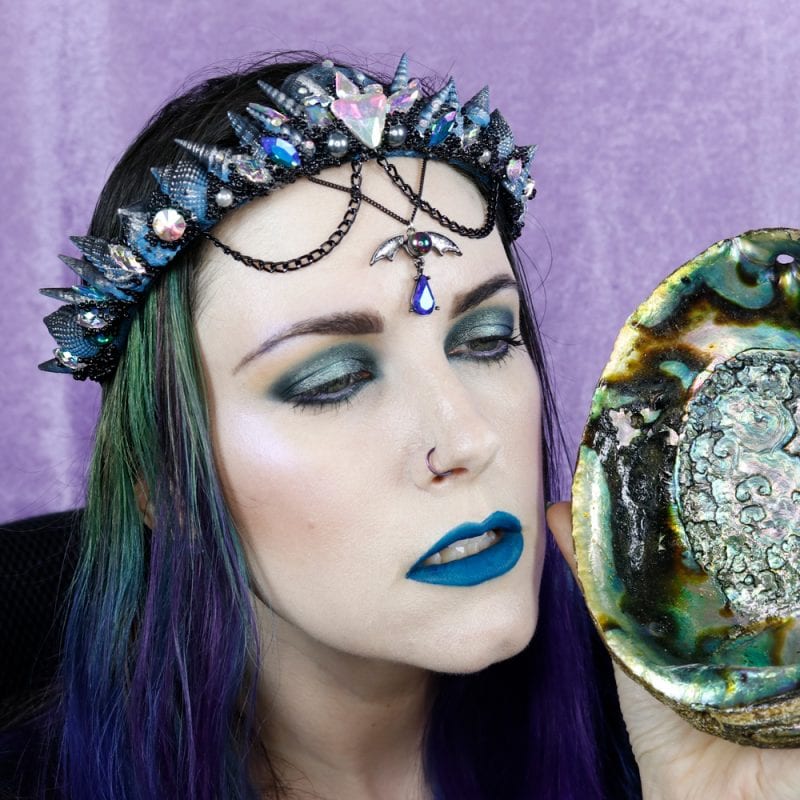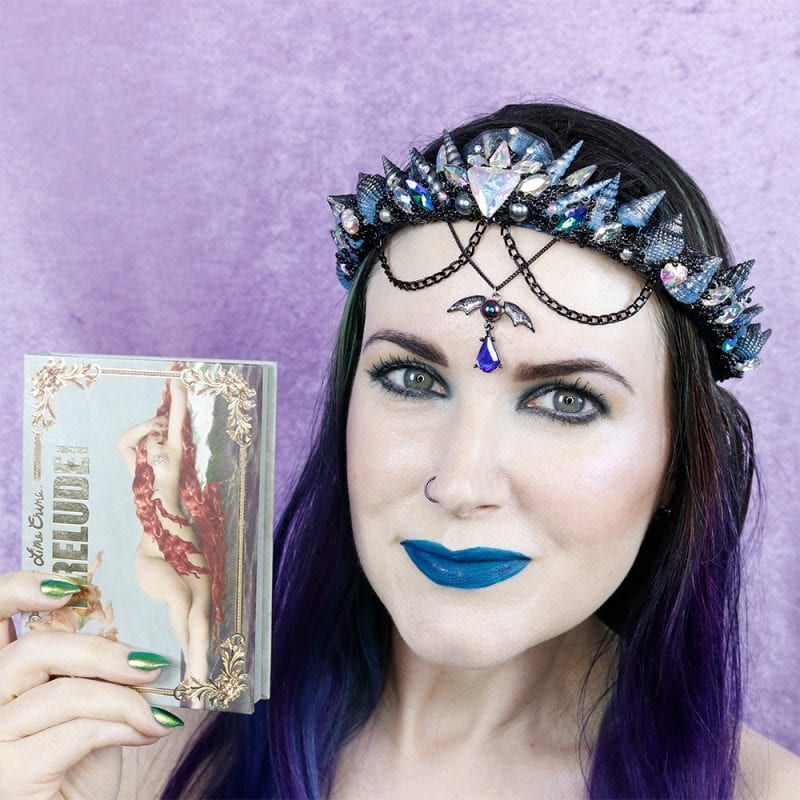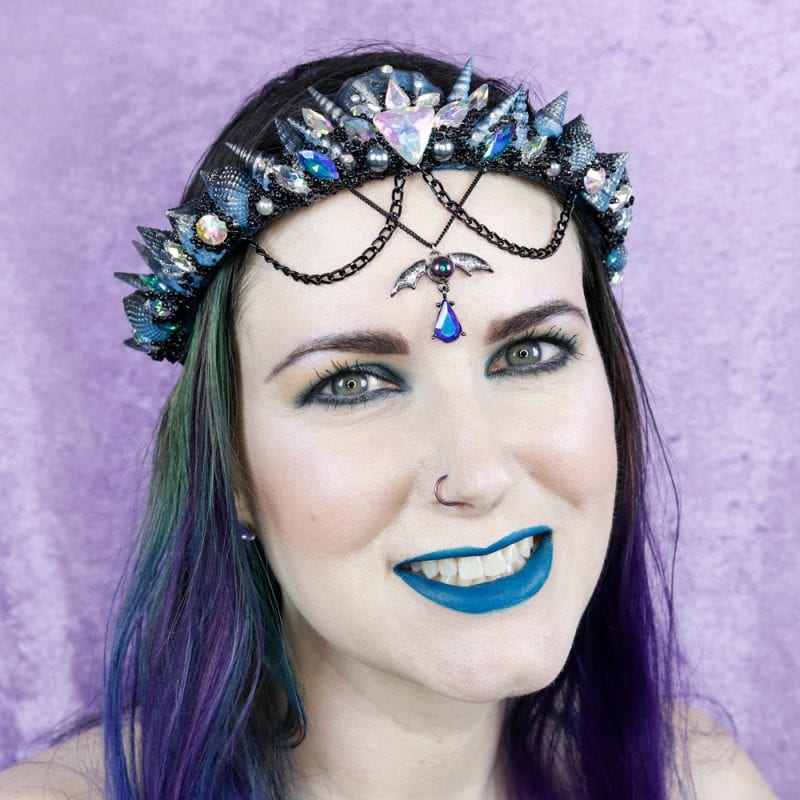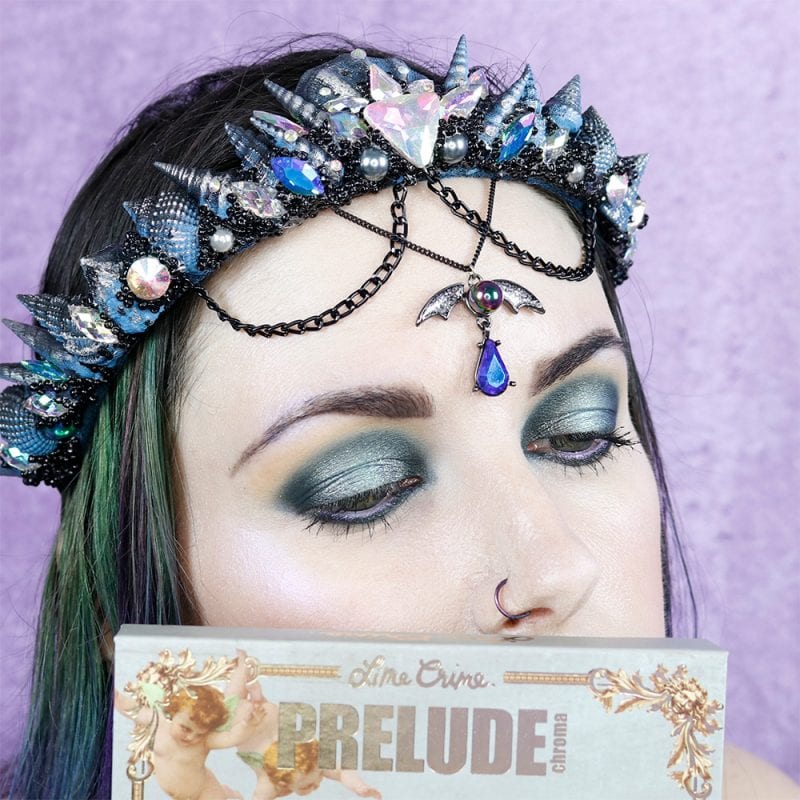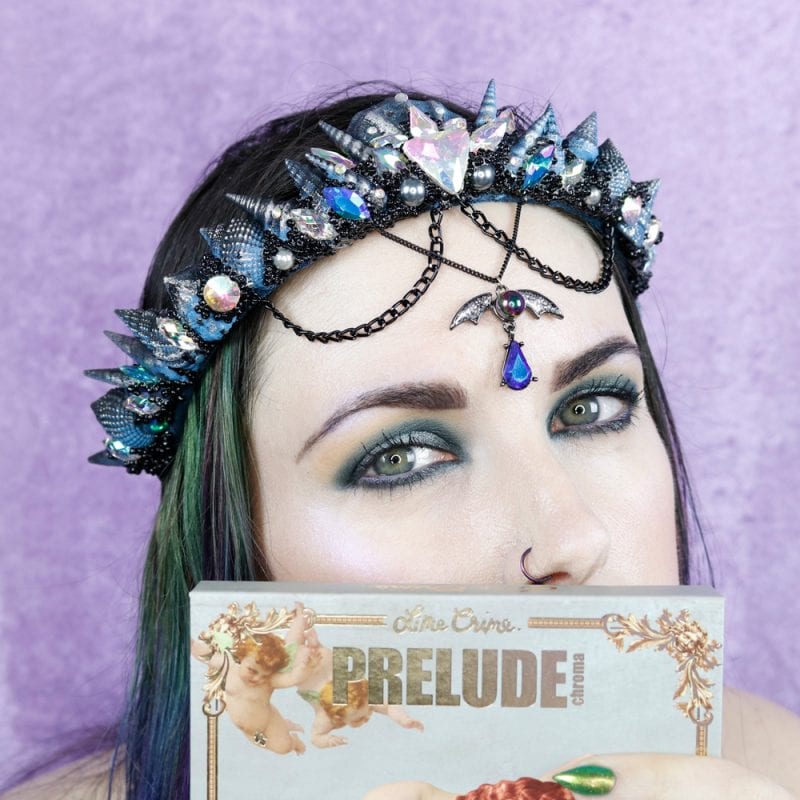 Yes, the Lime Crime Prelude Chroma Eyeshadow Palette and Peacock Liquid Lipstick were 1 of my 3 purchases for my low-buy for the month of January. Don't worry, Lime Crime doesn't send me PR.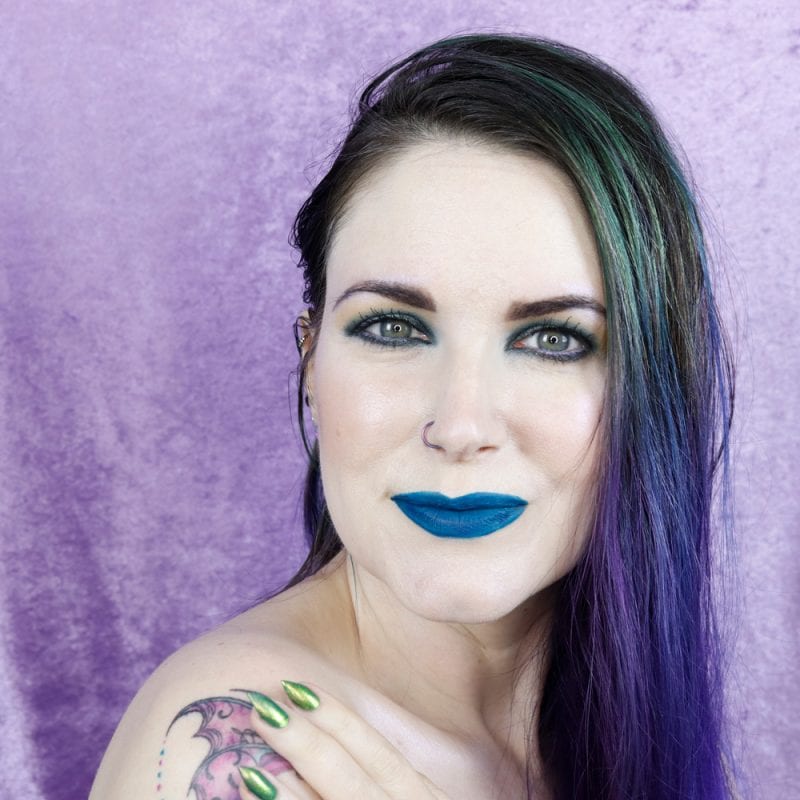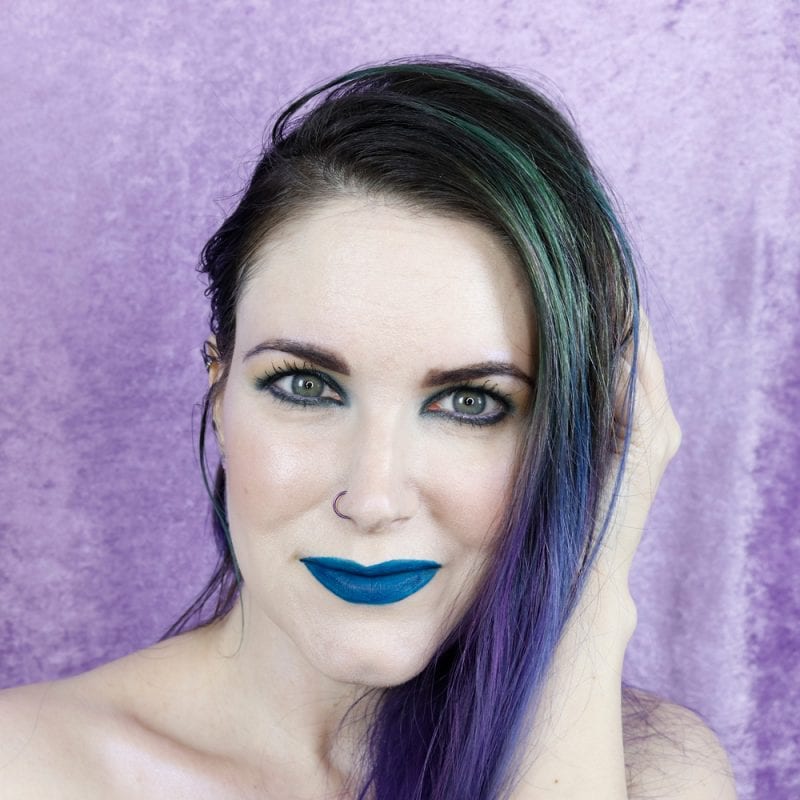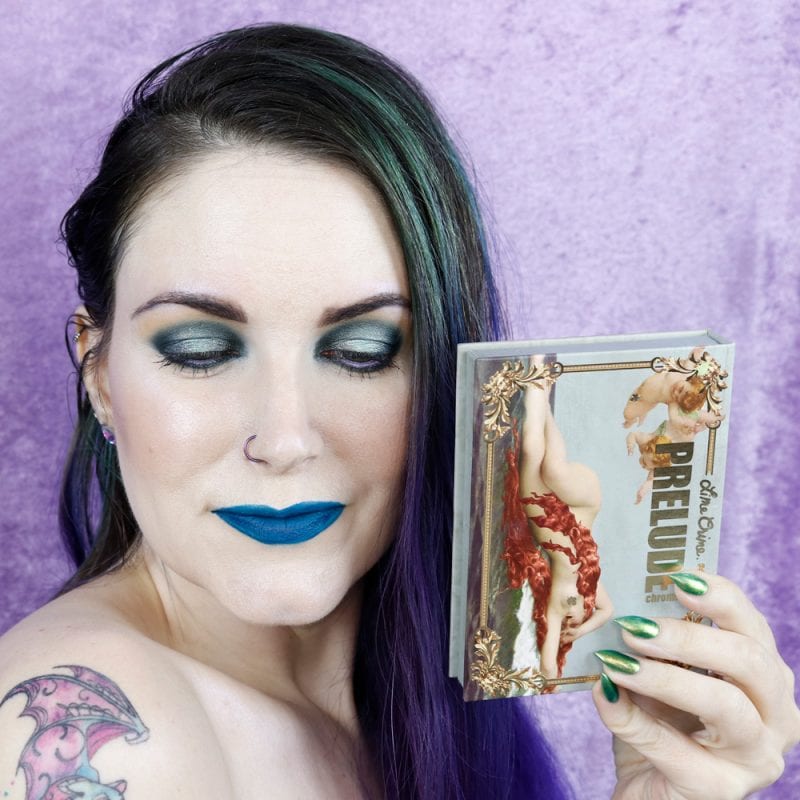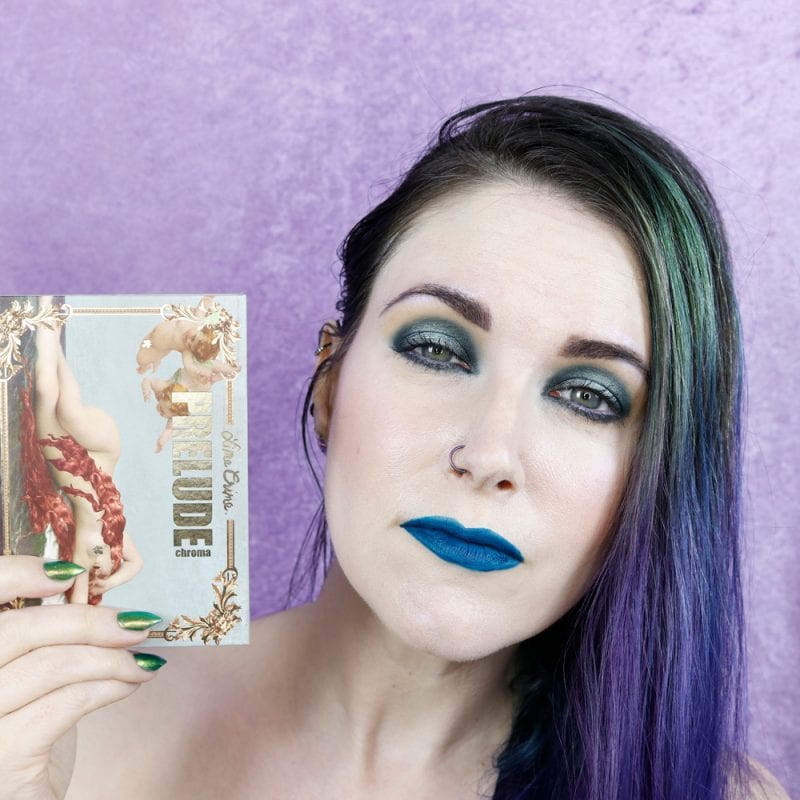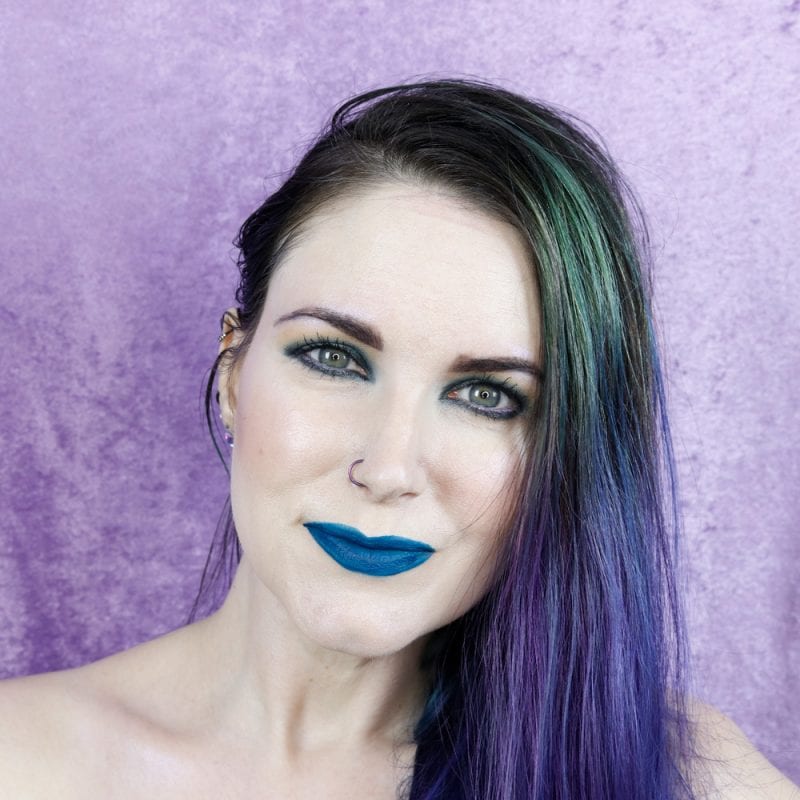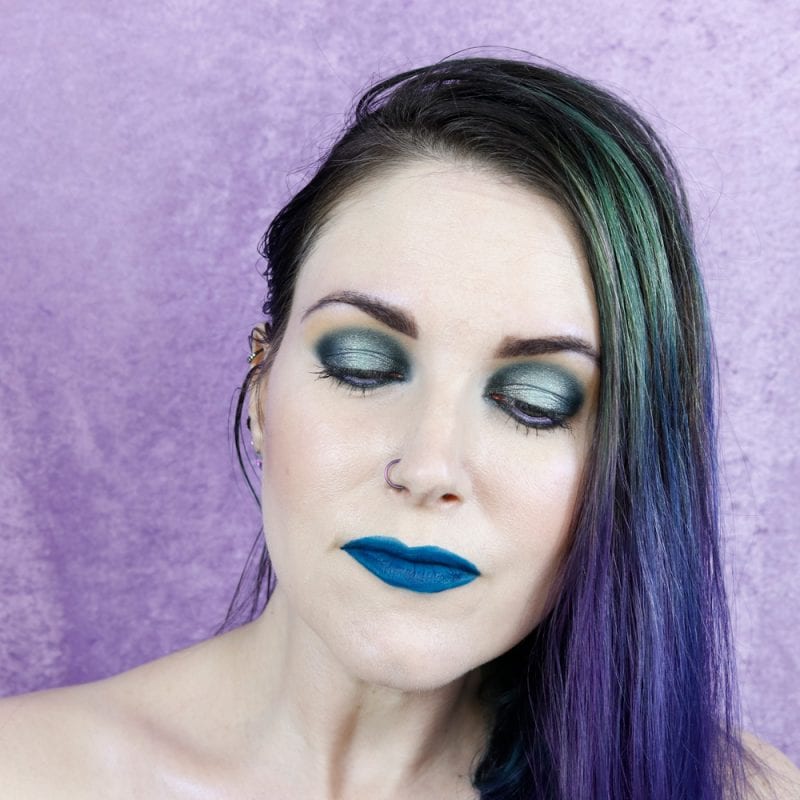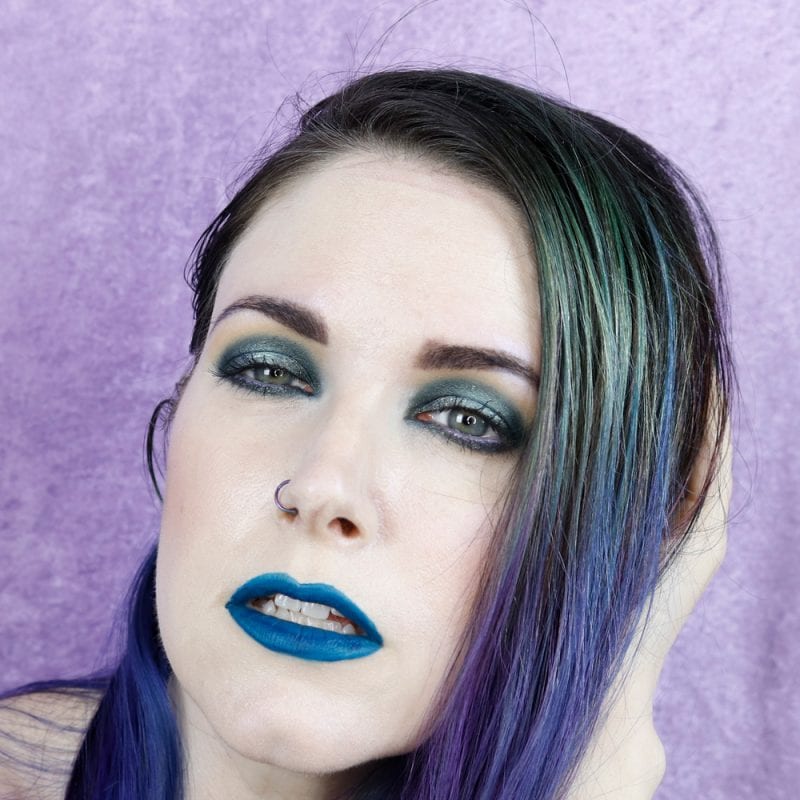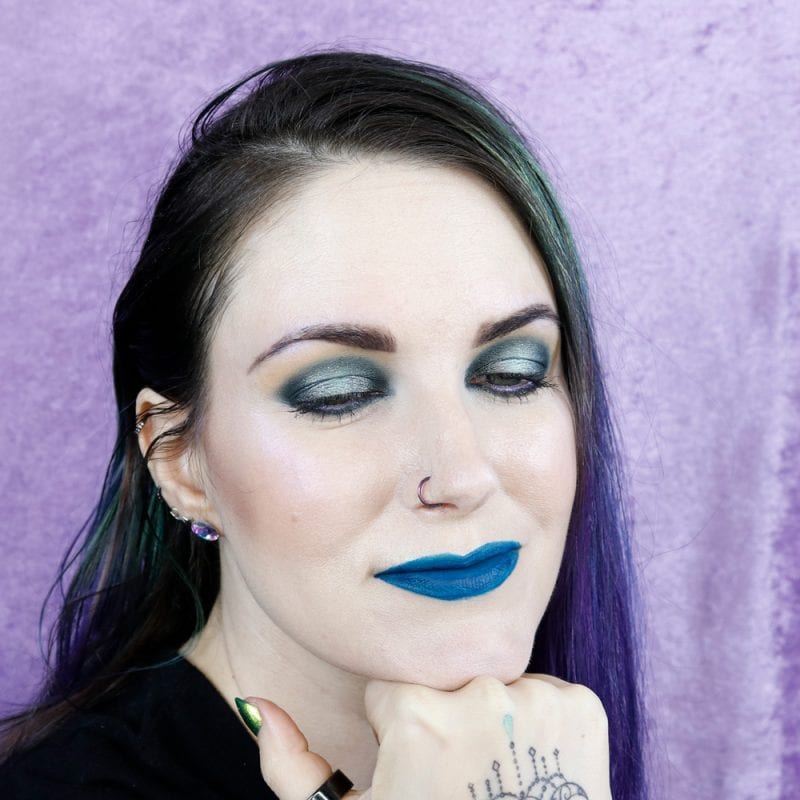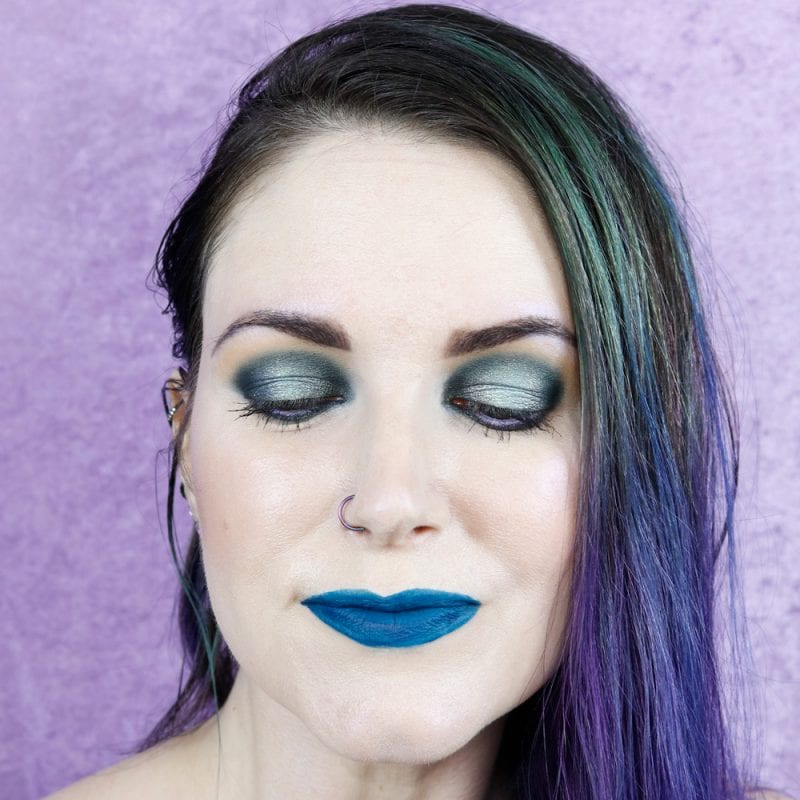 Face 
Eyes
TheBalm Put a Lid on It Eye Primer
Cozzette Beauty Essential Powder in C1 (v)
Lime Crime Prelude Chroma Palette (Genesis, Saturn, Sea Foam, Olympia) (v)
Black Moon Jellyfish – highlight  (v)
Milk Makeup Boss – upper waterline  (v)
Milk Makeup PTO – lower waterline (v)
Milk Makeup Kush Mascara (v)
Em cosmetics ebony brow cream (v)
La girl black brow pencil (v)
Lips
Lime Crime
Peacock
Liquid Lipstick (v)
KB Shimmer Let It Beetle Nail Polish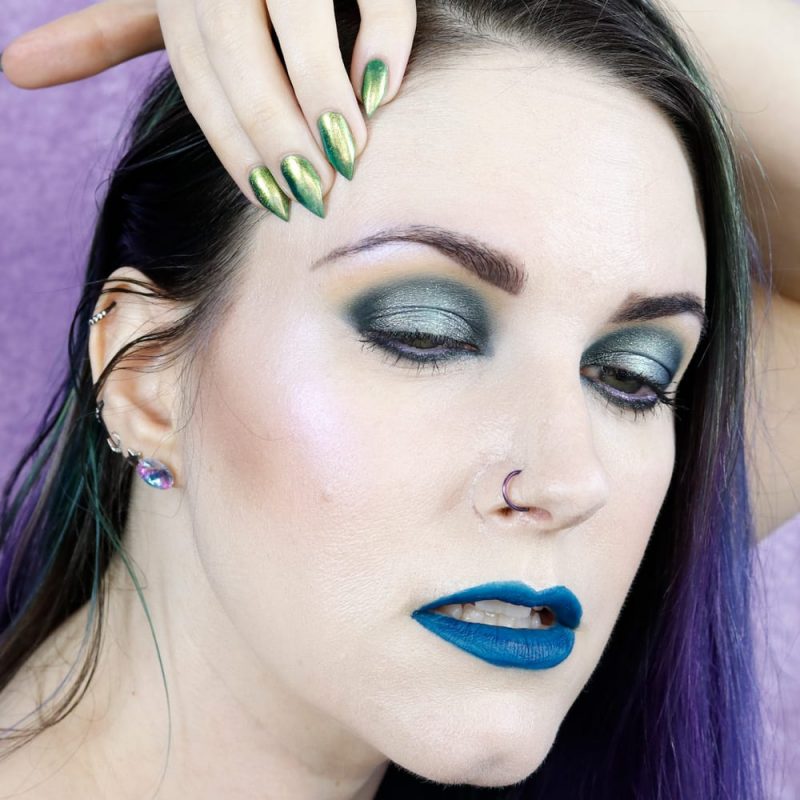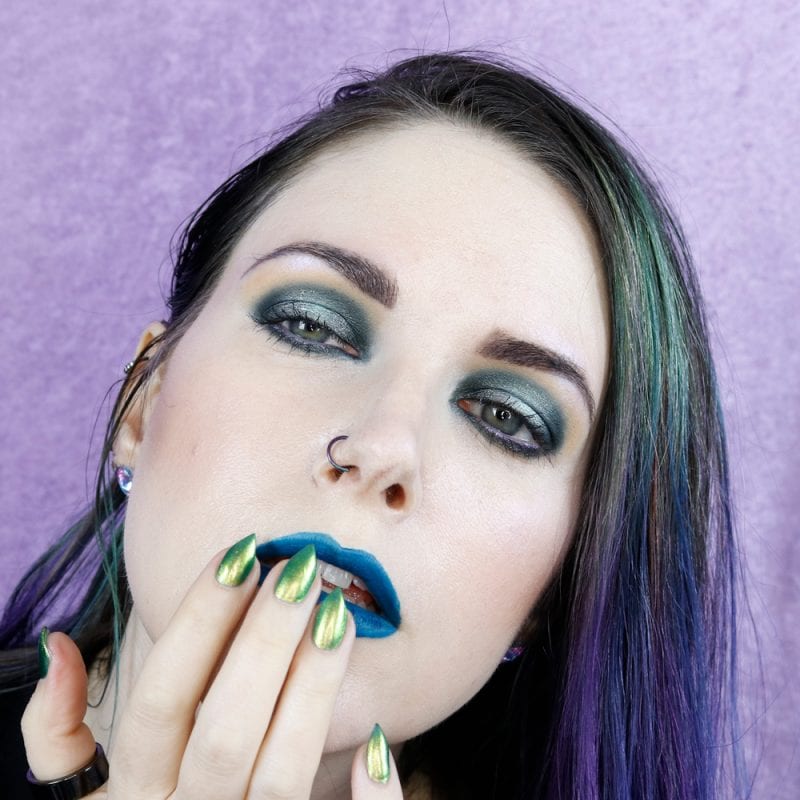 For the February Flora and Fauna theme, KBShimmer fell in love with the multichromatic Cetonia aurata beetle, or rose chafer beetle.  From reds to gold to bright greens and deep blues, these beetles show off a rainbow of hues. Let It Beetle is inspire by these scarab beauties. 
Starting with a bright gold shimmer, this sparkly shade quickly shifts to a bold green.  Hues of blue and aqua dance on the edges and in some lighting, the gold gives you subtle hints of soft pink.  This shade is best in 2 coats or 1 coat over a darker cream.
I'm wearing KBShimmer Let It Beetle nail polish in two coats on my stiletto shaped nails. I love this color! The bright bold green is fun. I see it shift to a highlight of gold and a lowlight of navy. It's absolutely gorgeous!
Let It Beetle and Freesia Sugar Scrub  (not pictured) will each retail for $10, exclusively through The Polish Pickup. They will be available to order February 7-10, 2020. For more information, check out the links below!
Multichrome Magic Look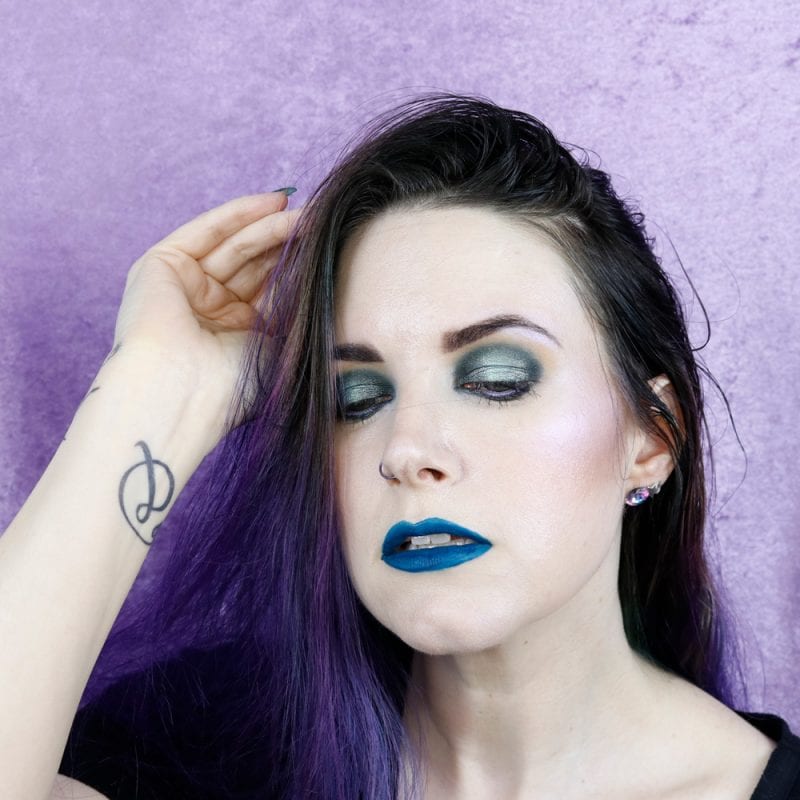 What sort of look do you want to see me put together with the Lime Crime
Prelude Chroma Palette
next? Let me know below!