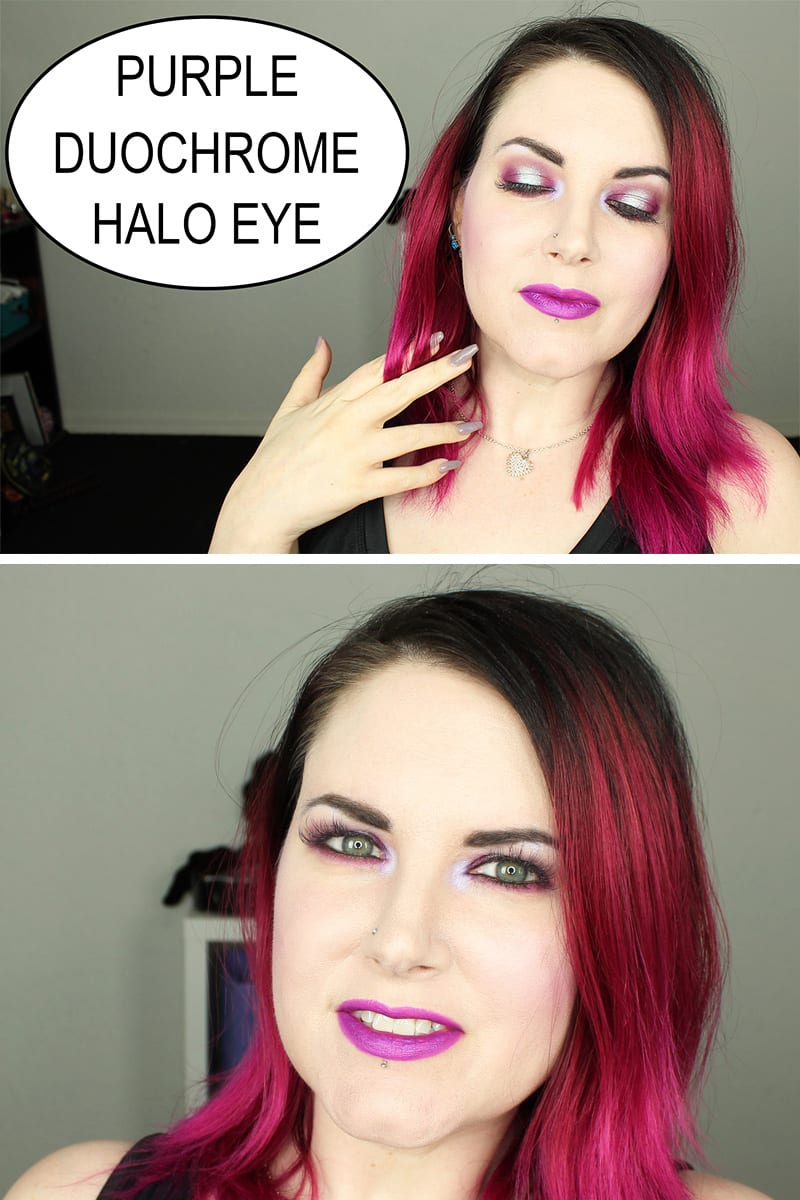 Purple Duochrome Halo Eye Makeup Tutorial for Hooded Eyes
Happy Saturday! I'm excited to be bringing you a purple duochrome halo eye makeup tutorial for hooded eyes. I went with an entire purple monochromatic makeup look, from my lips to my eyes. I used Colour Pop, Makeup Geek, Ofra, Kat Von D Beauty and Urban Decay to create my look. If you're looking for the most beautiful duochrome lid color, you'll be hard pressed to find a better color than Makeup Geek Kaleidoscope. It's stunning. It has a silvery blue base that shifts from pink to violet to turquoise and mint. Love it! It would be perfect for a unicorn or mermaid look.
Pr + Purchased by me.
What I'm Wearing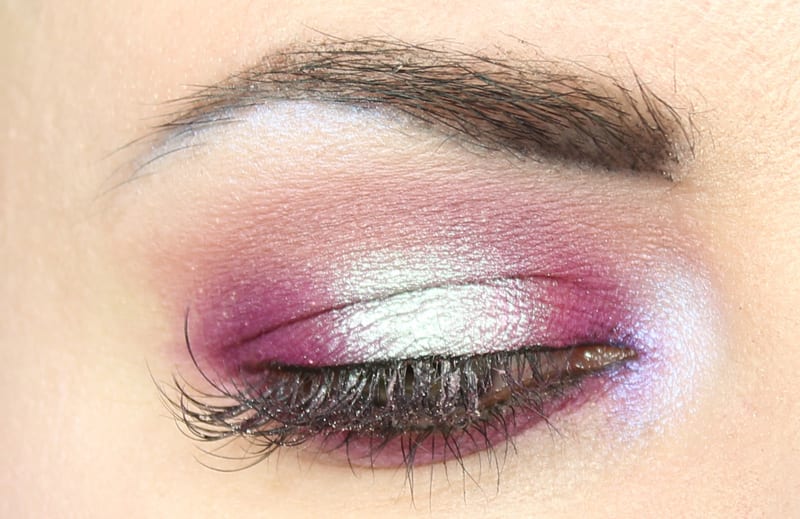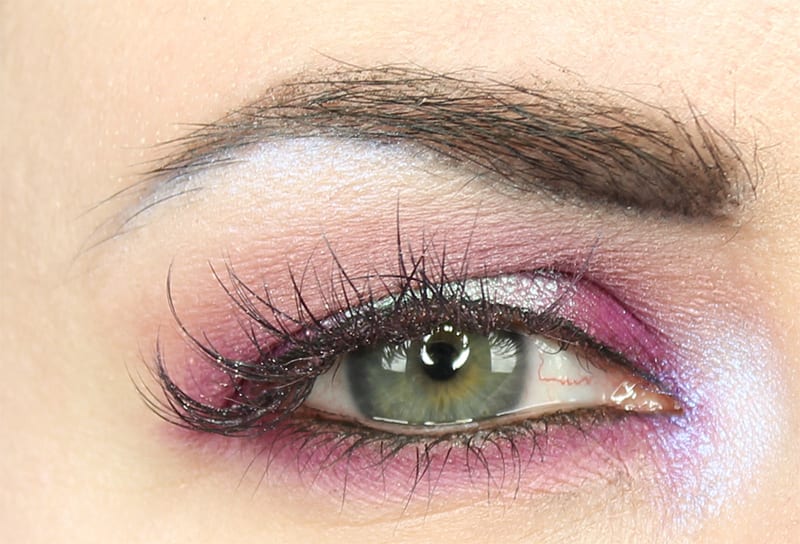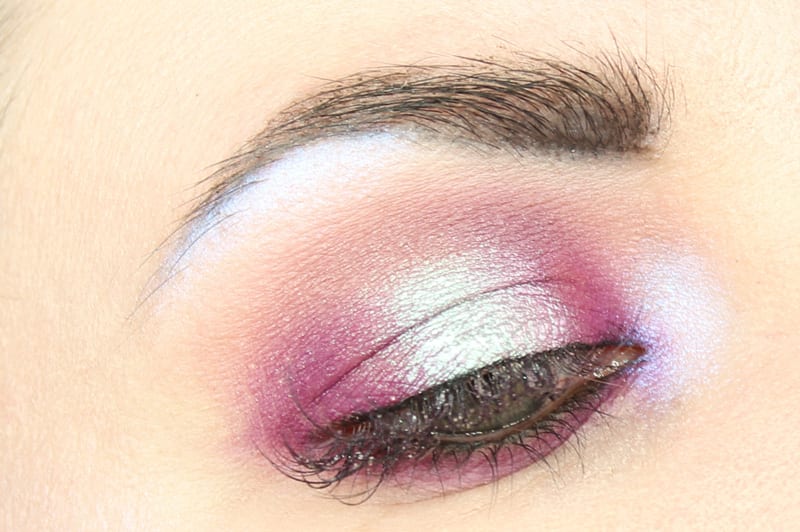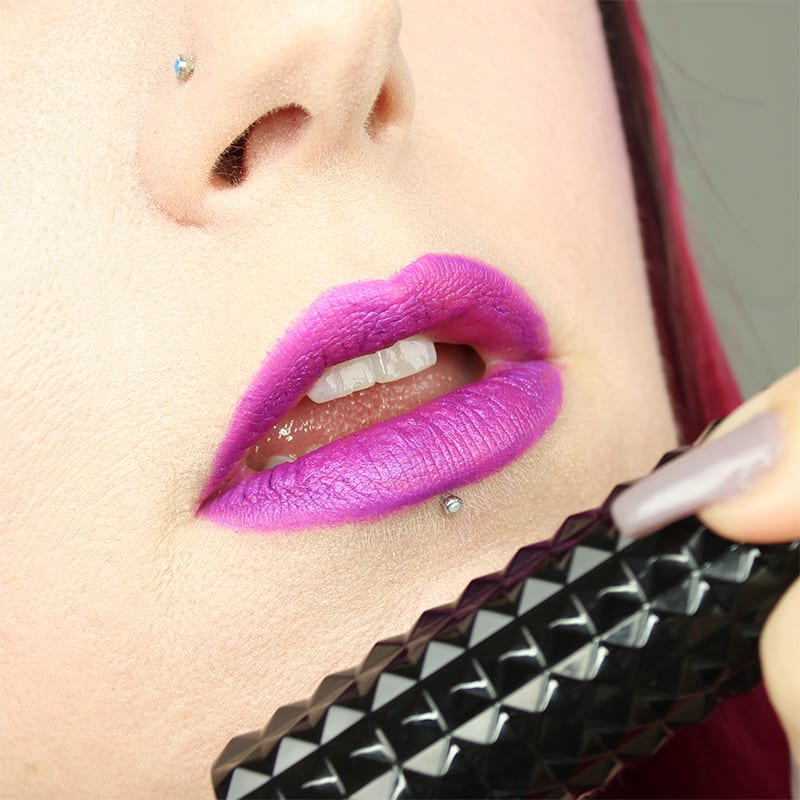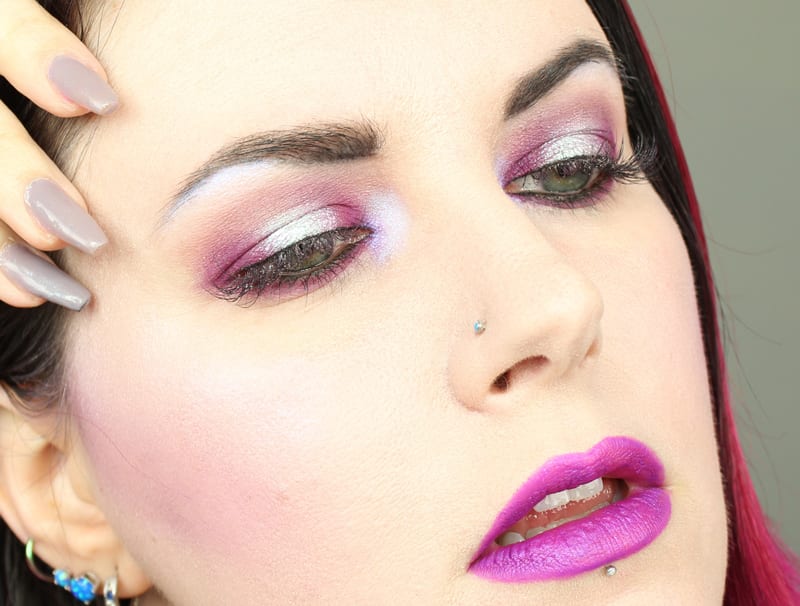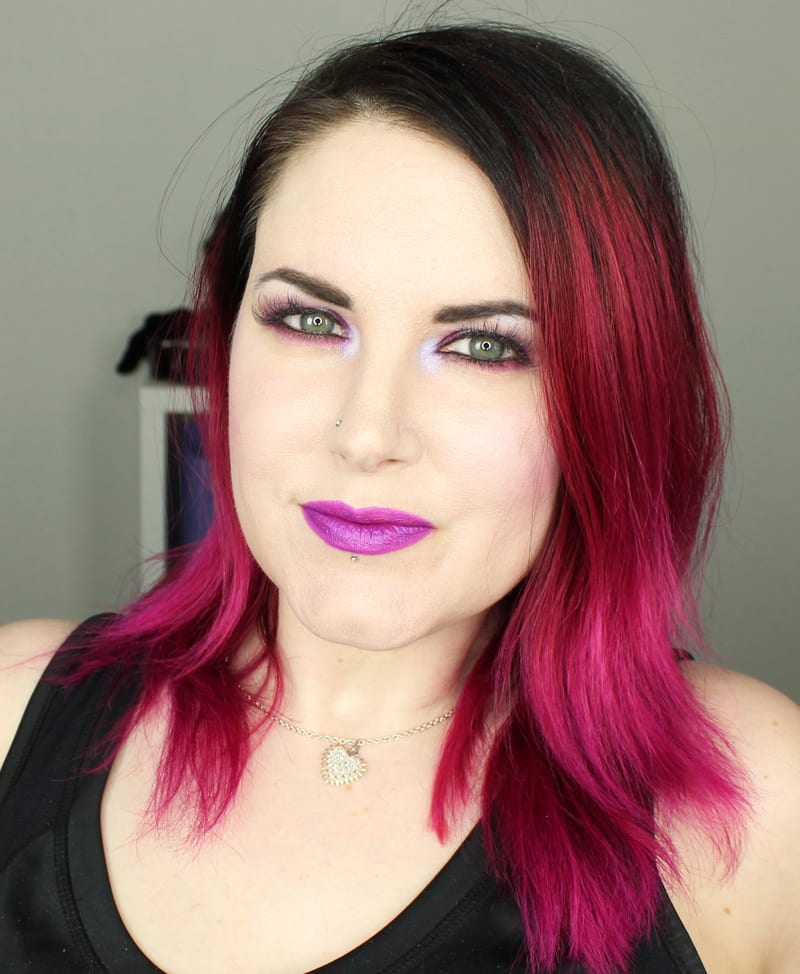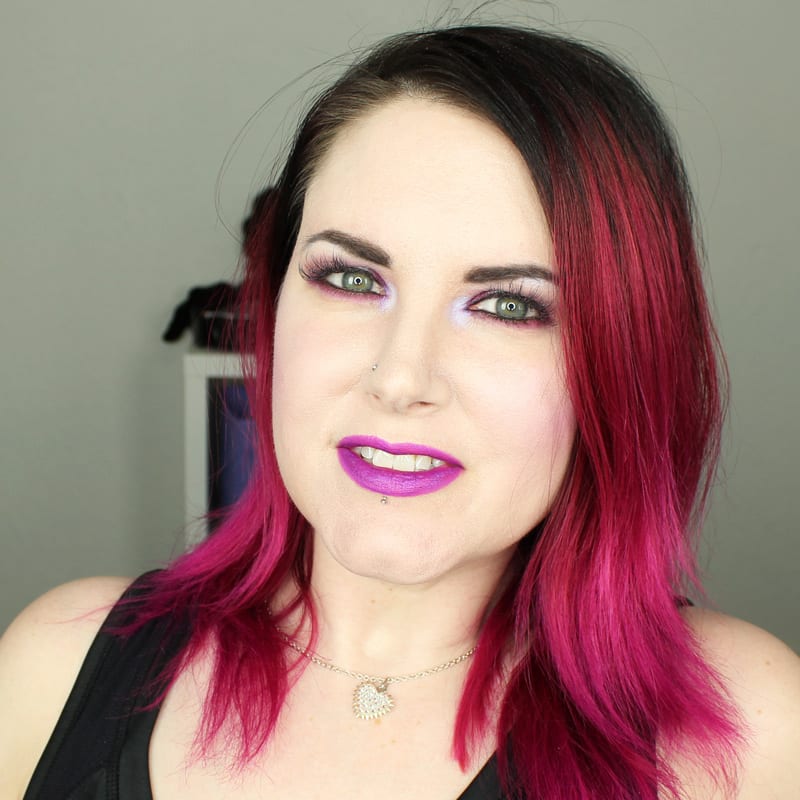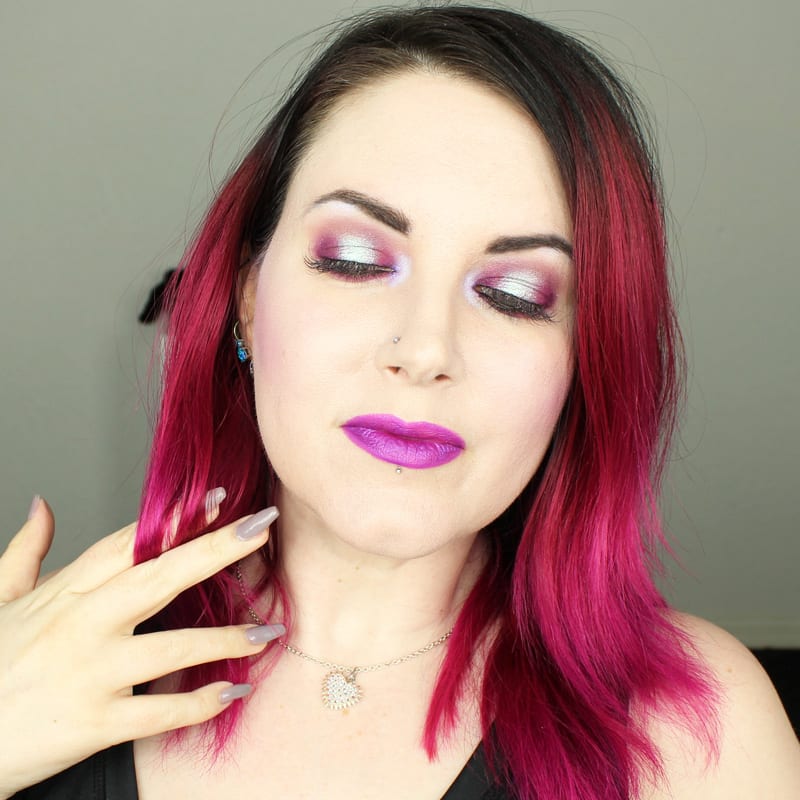 Necklace
Bunny Paige Micro Aurora Spiked Heart
Eyes
Ofra Eye Gel Primer
KVD L42 powder – base shade
Colour Pop 143 – inner and outer lid, lower lid
Makeup Geek Pedal Pusher – transition
Too Faced Glitter Glue – center of lid
Makeup Geek Kaleidoscope – center of lid
Kat Von D Ultra-Violet – highlight
NARS Black Valley Eye Paint – waterline & upper lash line
Colour Pop Jet Set Black Brow pencil
100% Pure Green Tea Brow Gel in Medium Brown
Face
KVD L42 powder – foundation
UD Bittersweet – blush
UD Obsessed – blush
Makeup Geek Celestial – highlight
Kat Von D Ultra-Violet – highlight
Lips
KVD LUV pencil
KVD Lullabye and Wonderchild mixed – lipstick
Shop Your Stash for Similar Shades
Colour Pop 143 – pinky purple matte
Pedal Pusher – pinky taupe matte
Kaleidoscope – silver with pink-violet-turquise-mint shift
Ultra-Violet – iridescent white with violet shift
Purple Duochrome Halo Eye Makeup Tutorial Video
If you find this video helpful or entertaining please share it!
You can get a custom GlamTech palette on Etsy.
I've had a couple of monochromatic looks in my head that I've wanted to create this week but this is the first I've had time for. I loved that it's vivid where most monochromatic looks I've seen have been super soft.
I tried draping my blushes. I used Urban Decay Bittersweet for the deep shade and Obsessed for the light shade. They work together nicely.
To create my lip color, I lined and filled in my lips with the new Kat Von D Everlasting Lip Liner L.U.V. and then layered Wonderchild, followed by Lullabye on top. The pencil is creamy and soft. The lipsticks have more of a stiff texture.
Colour Pop 143 is that perfect blend of purple and pink on my skin. It's what I expected Sugarpill 2AM to look like on me, though 2am seems less intense. I think 143 looks beautiful with pinky taupe type shades like Makeup Geek Pedal Pusher or Anastasia Beverly Hills Buon Fresco.
Makeup Geek Kaleidoscope steals the show. I love the color shift on this eyeshadow! You can see it move between pink to violet to turquoise and then mint from certain angles.
Do you like halo eyes or monochromatic looks? What color would you want to see for a monochromatic look?
More to See