I Tried an Ancestry DNA Kit from 23andme
I tried an Ancestry DNA Kit from 23andme. For those of you who don't know, 23andme offers a home dna test so that you can essentially spit into a tube and mail it off to get the results. It takes about 6 weeks or so to find out the results. I chose to get the Health + Ancestry Service for $199, but you can get just the Ancestry Service for $99.  I was definitely surprised by some of my ancestry results!
23andme purchased by me. What I'm wearing PR + purchased by me.
What I'm Wearing in the Video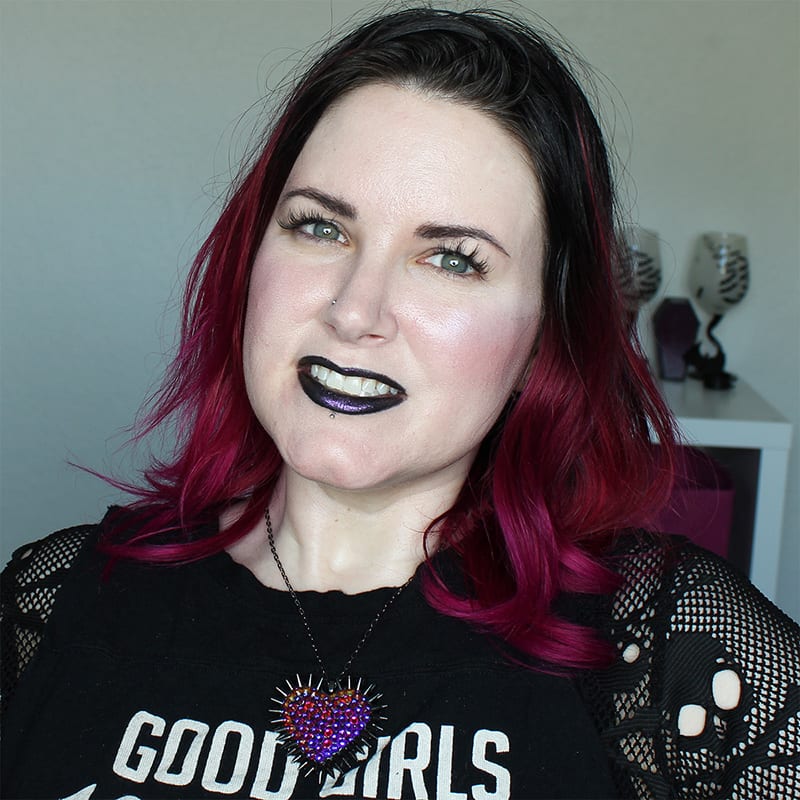 Necklace
Bunny Paige Spiked Volcano Heart Necklace
Face
Kat Von D Lock-It Powder in Light 42
100% Pure blush in Mauvette
Makeup Geek Celestial highlighter
100% Pure Green Tea Brow Gel in Medium Brown (this is new, it needs to come in black!)
Lips
Urban Decay 24/7 pencil in Perversion
Urban Decay Vice Lipstick in Perversion
Urban Decay Special Effects Lip Topcoat in Reverb
How the Ancestry DNA Kit from 23andme Works
1. You place an order at 23andme's website.
2. They ship you the DNA collector.
3. You follow the instructions and spit into the tube. It takes a whole lot of spit.
4. You seal it up and mail it off.
5. You wait around 6 weeks for your results.
6. They email you saying your reports are ready.
7. You can then login and review your reports.
I Tried an Ancestry DNA Kit from 23andme Video
My friend Brittany is the one who inspired me to finally do the 23andme at-home dna kit. She did it back in February and it spurred me into doing it myself. When I told my friend Jessie I was doing it, she did it as well. We were able to compare our results directly in the 23andme interface. It was interesting to see how we differed ancestry wise.
I had to wait for Ray to get home to look at my results. Since I got the email early in the morning that they were ready, the anticipation nearly killed me! Once he got home, we filmed this video. So this is really our reactions to my results.
I wanted to do the Health portion because I was curious about my results. I came back negative for all 41 Carrier Status reports, which was good to hear.
In the video I talk about some of the traits it says I'm likely to have or not have. For example, the results said that I had a 68% chance to have light blonde to light brown hair. My natural hair color is very close to black. so I'm in that 32% chance for dark hair. I also had a 99% chance to not have red hair. In the video, you can actually see the natural color of my roots because the semi-permanent black dye that I used has all washed out. My natural hair color is actually darker than my husband's hair, and his hair is pretty dark too!
Here's my refer-a-friend link if you want to get your DNA tested.
What do you think of the 23andme ancestry kit? Have you done it? Were you surprised by the results?
More to See