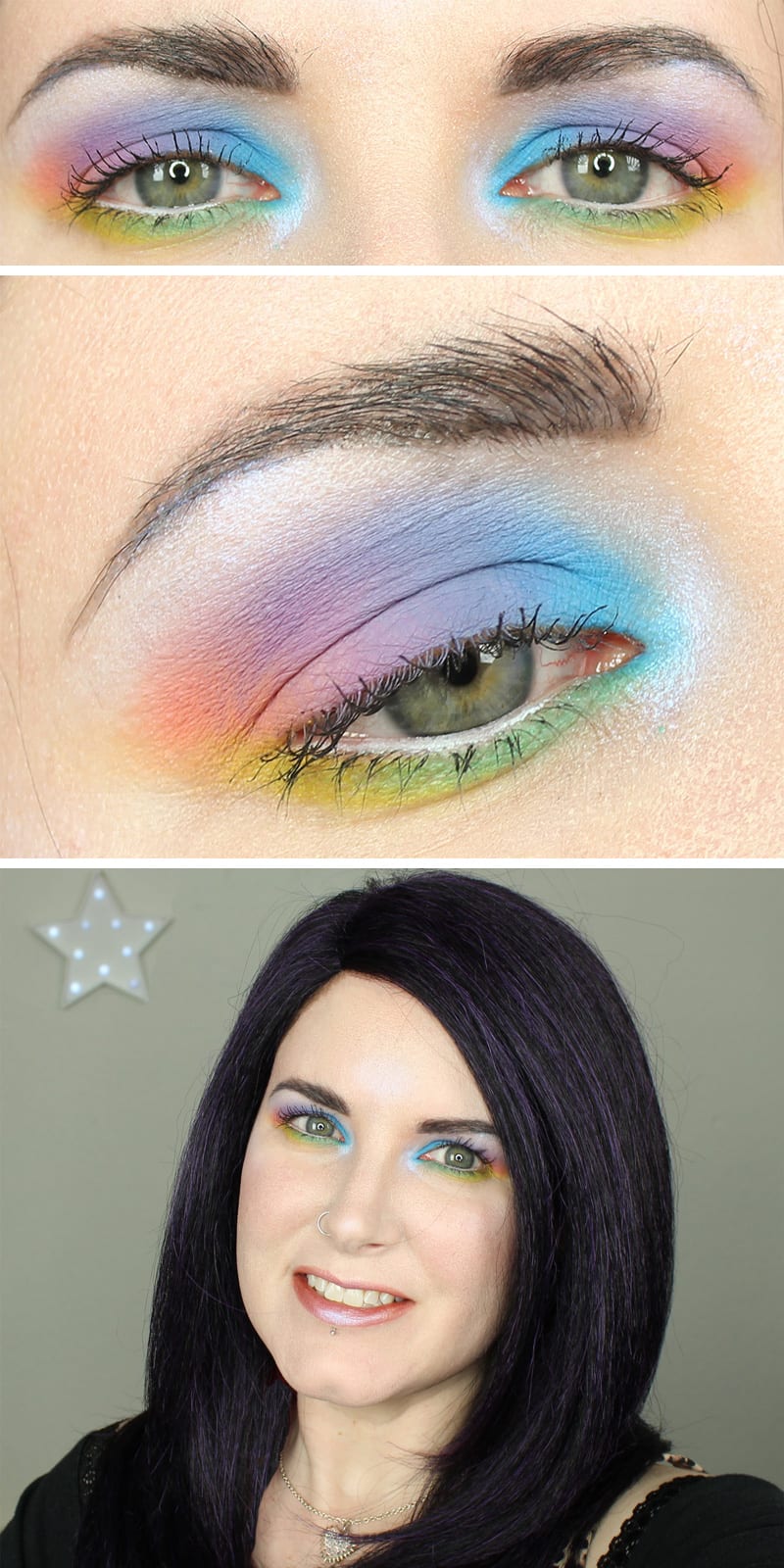 Hi guys! I've got a fun Kat Von D Pastel Goth Rainbow Makeup Tutorial for you. It's hooded eye friendly, of course. It would be perfect for a Pride parade or any time you wanted bright rainbow eyes. I had so much fun putting together this kawaii pastel goth makeup tutorial. Last weekend I did my friend Judi's makeup and created a rainbow look on her hooded eyes. It inspired me to do a rainbow look of my own. I love the Kat Von D Pastel Goth palette so much! LOVE!
By the way, I don't like how the foundation turned out in this video. I tried the goss method of applying powder before foundation and it just seemed to get cakey. No bueno! Love this foundation but not with this application method. (see my Idun Minerals Foundation review)
PR + Purchased by me.
Kat Von D Pastel Goth Rainbow Look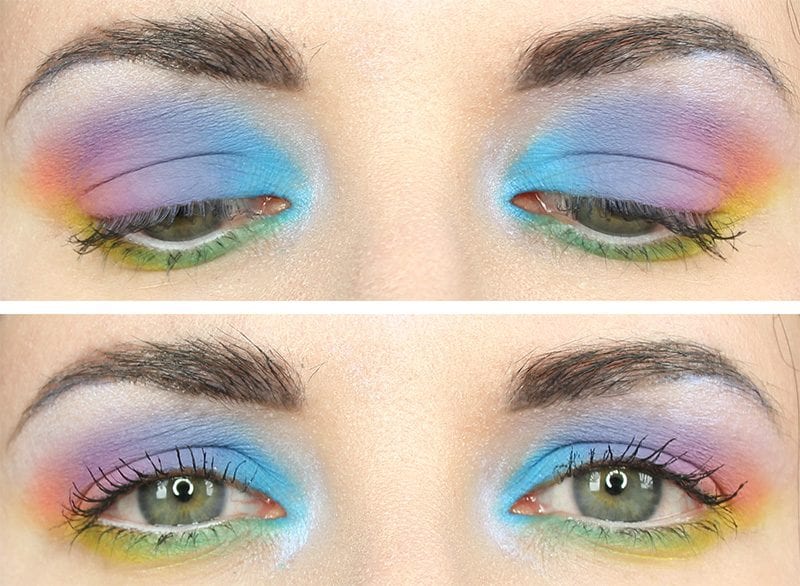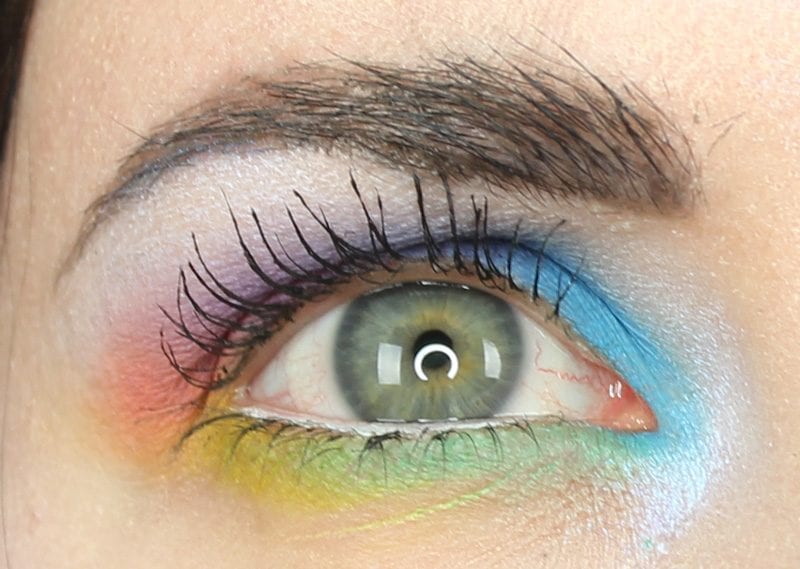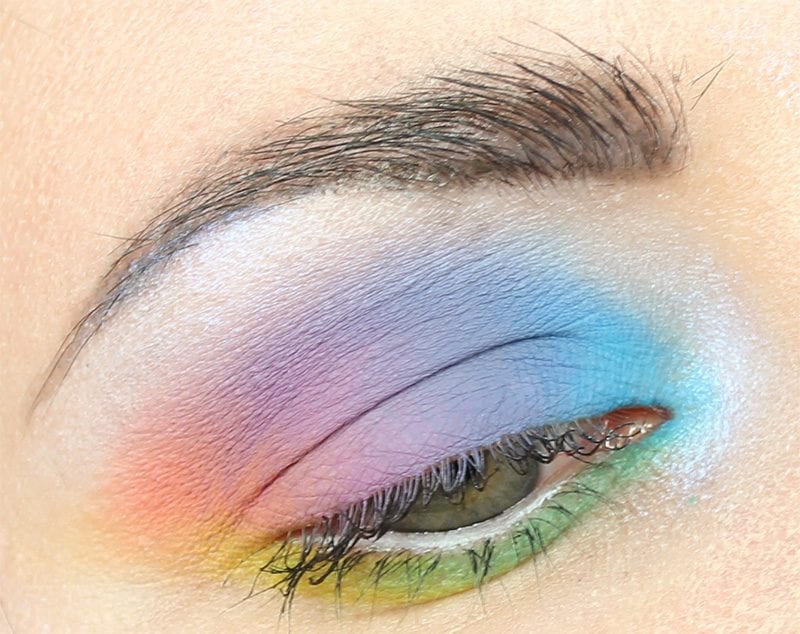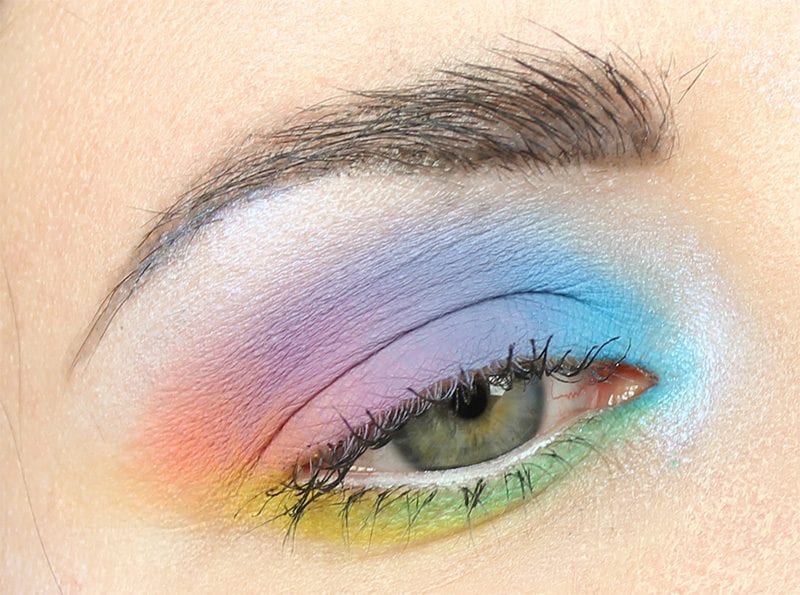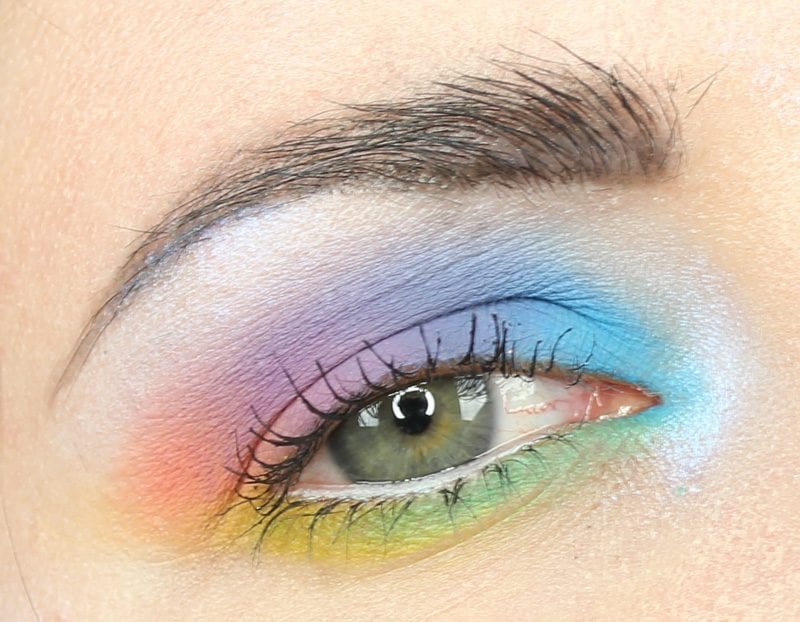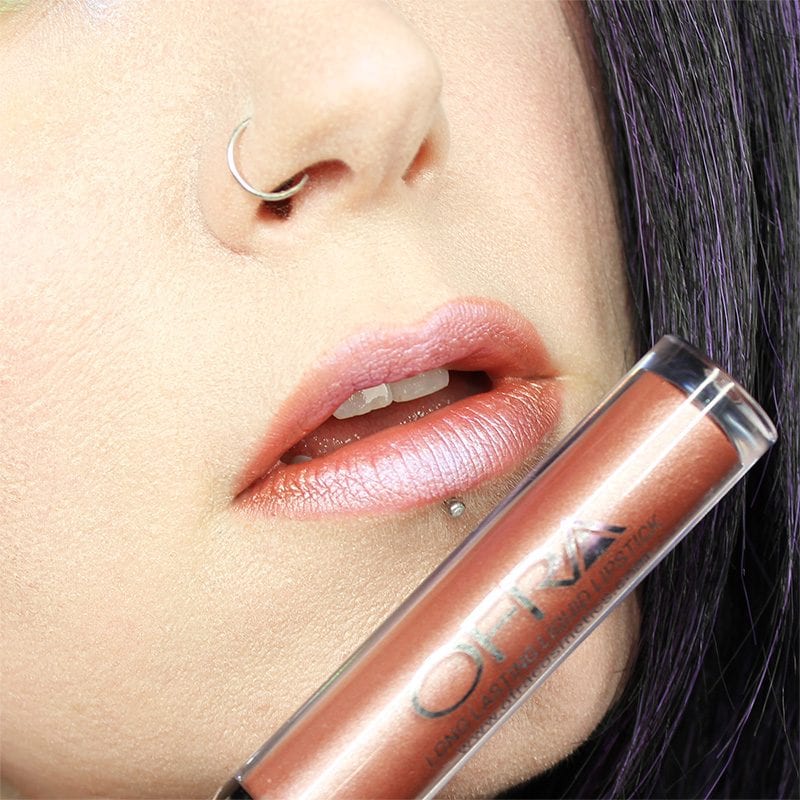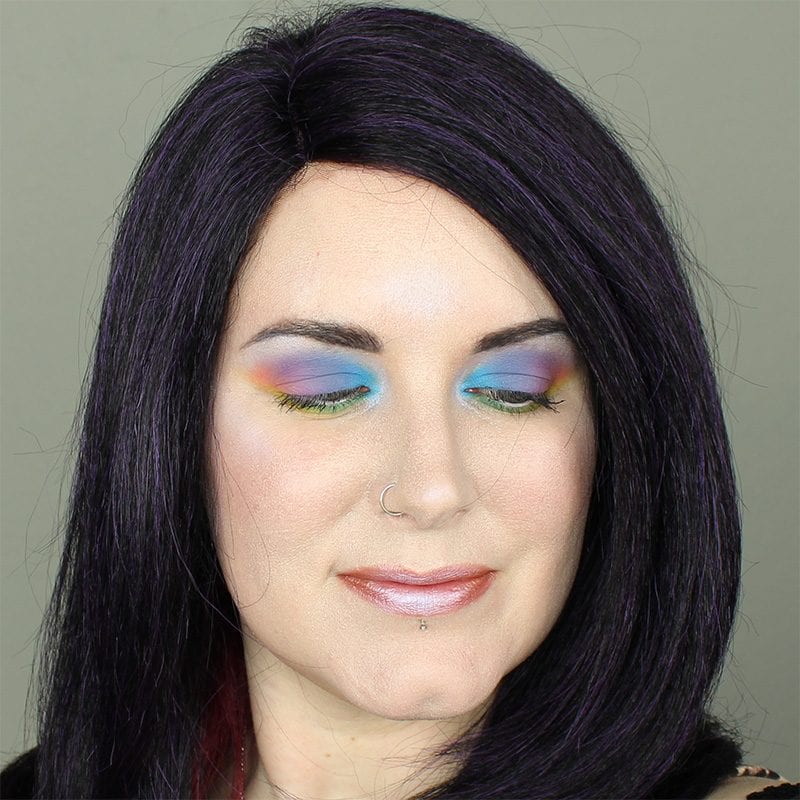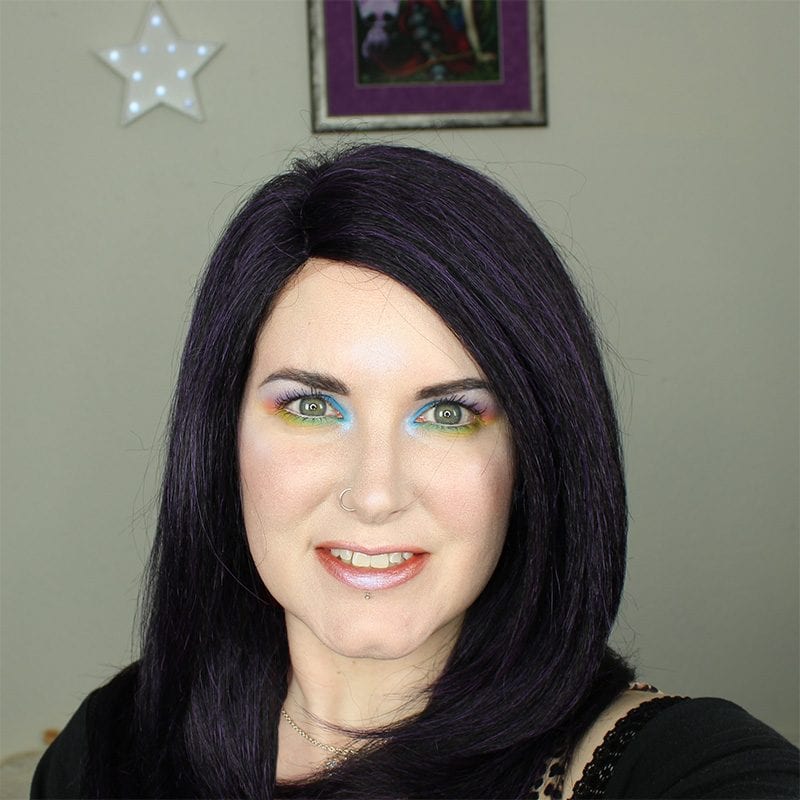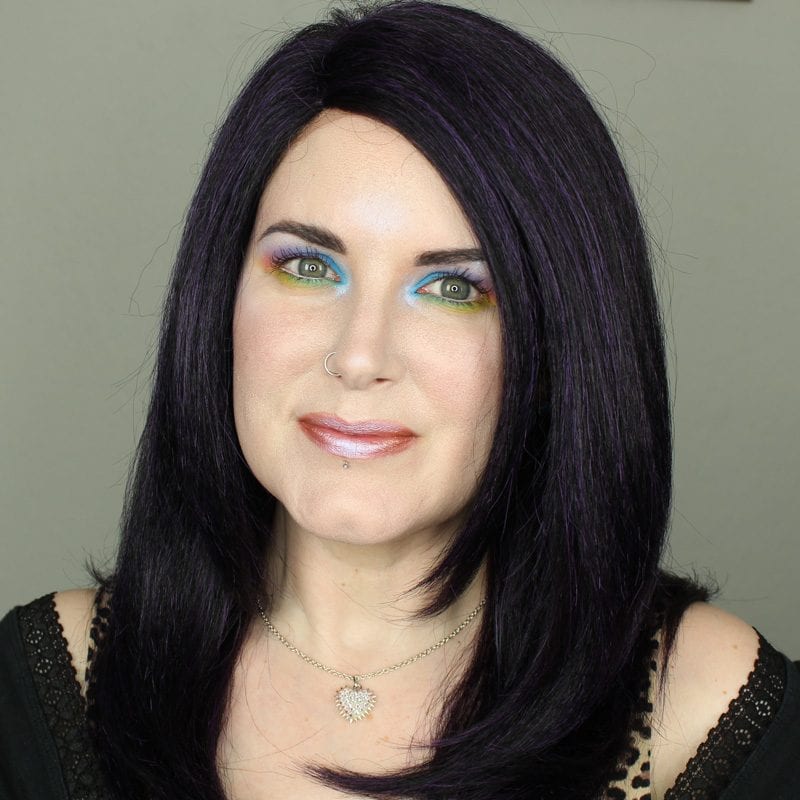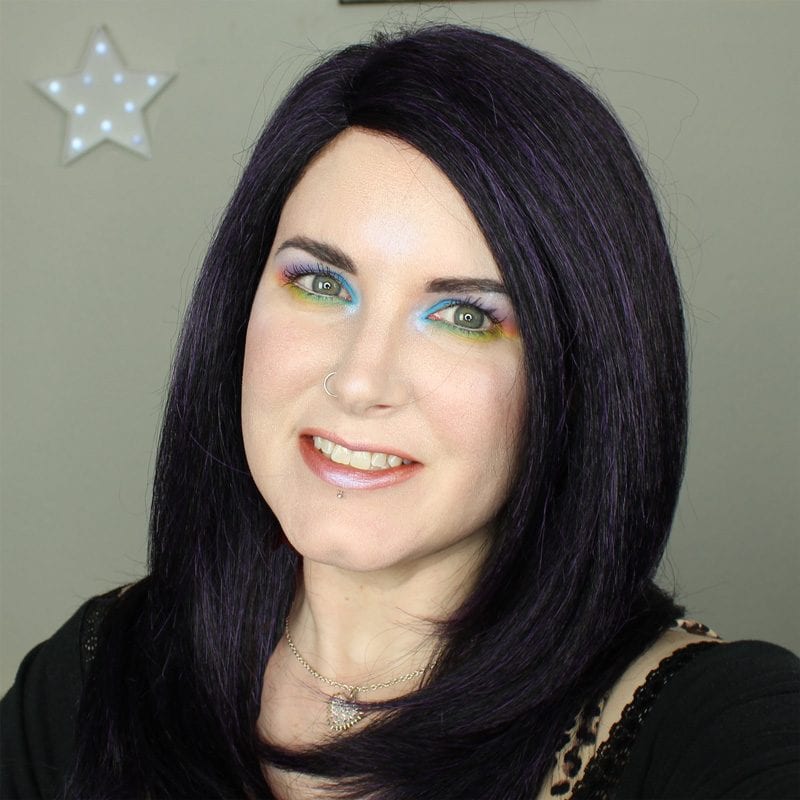 Bunny Paige Micro Spiked Heart Necklace in Aurora
Black & Purple Wig
Eyes
NARS Eye primer
Kat Von D Pastel Goth palette
Colour Pop Jet Set Black Brow pencil
Glossier Boy Brow in Black
Urban Decay Perversion Mascara
Nyx Faux White Pencil in Baby Powder
Face
Too Faced Hangover Primer
NARS Light Reflecting Loose Setting Powder
Idun Minerals Norrsken Liquid Foundation in Jorunn
Kat Von D Lock-It Concealer in L1
Kat Von D Lock-It Powder in 42
Physicians Formula Murumuru Butter Bronzer in Light
Physicians Formula Murumuru Butter Blush in Plum Rose
Kat Von D Alchemist Amethyst – highlight
Lips
Urban Decay Peyote Pencil
Ofra Liquid Lipstick in Versailles (LE, Discontinued, try UD Peyote Lipstick)
Kat Von D Alchemist Amethyst -- center of lips
Gothic Lip Look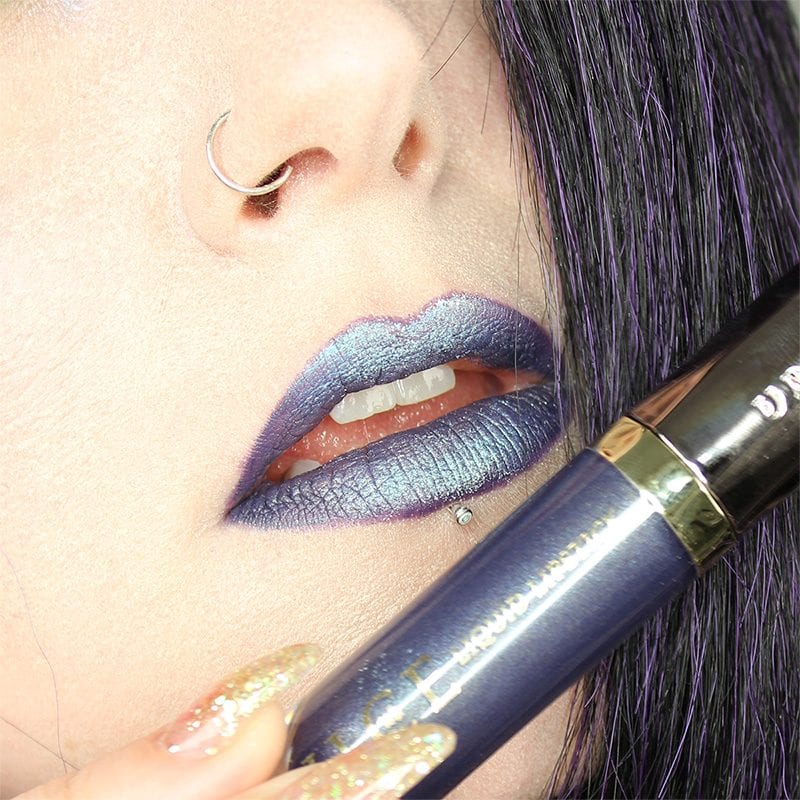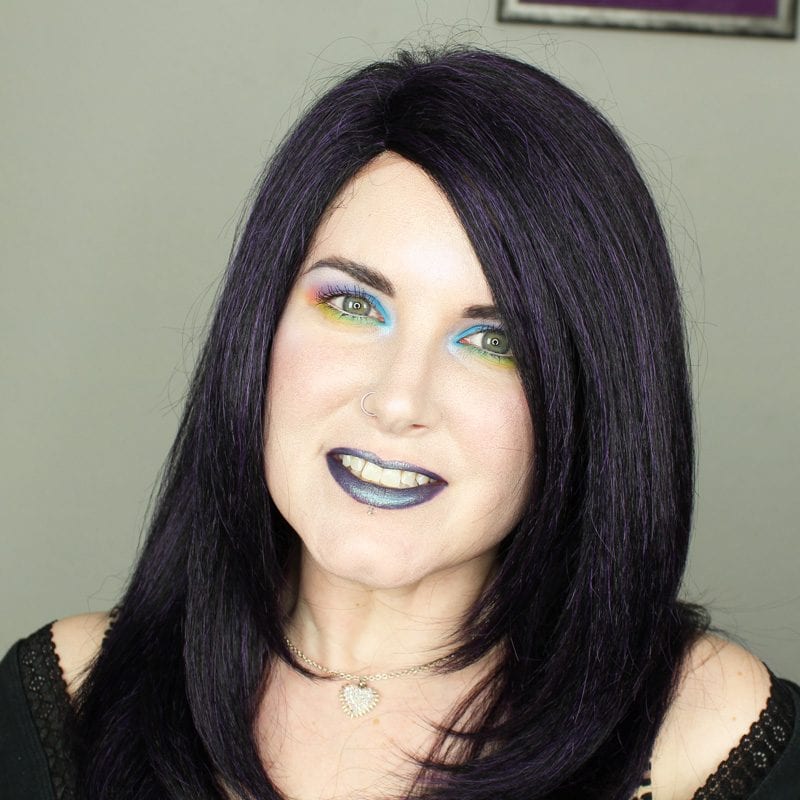 Lips
Nyx Oh Put It On pencil
Urban Decay Vice Liquid Lipstick in Time
Kat Von D Alchemist Saphyre – center of lips
I did create an alternative gothic lip look, too. I actually prefer this darker lip, though I think the lighter one is pretty too.
Kat Von D Pastel Goth Rainbow Tutorial
Kat Von D Pastel Goth Rainbow Tutorial on Hooded Eyes | Vegan Makeup @phyrra


Share if you love this tutorial!

Let me know what you think of this Kat Von D Pastel Goth Rainbow Tutorial. I'm in love with it! Any weekend plans? I'm going to be reorganizing my home and moving some things into my storage unit. Have you entered my Sephora Giveaway?

More to See
Last Updated on