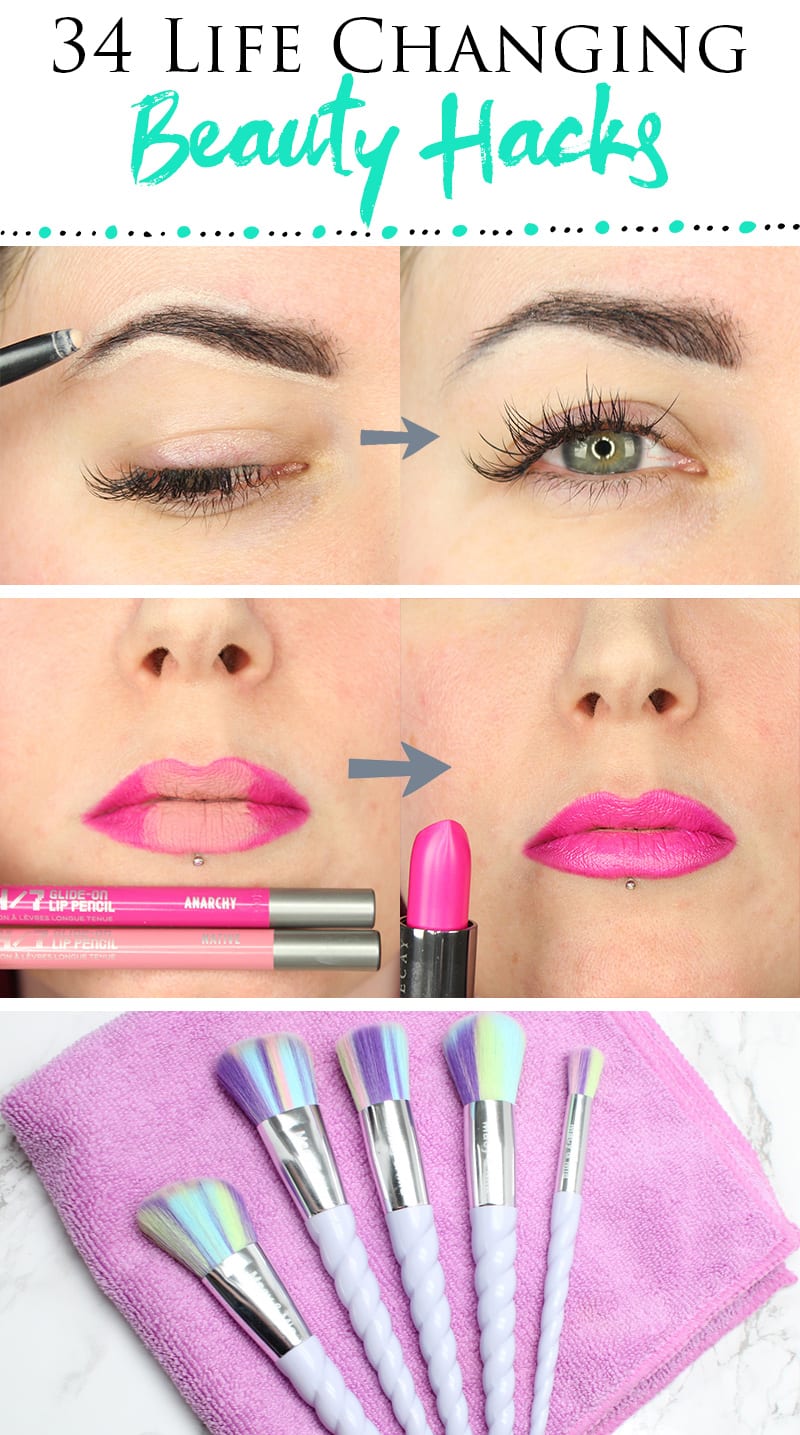 You asked for it, so here are my 34 best makeup hacks. For the third installment I have 13 fantastic beauty hacks that you need to try. My original makeup tips and tricks post is 10 life changing beauty hacks you need to know. The second installment is 11 more useful beauty hacks.
PR + purchased by me.
Best Makeup Hacks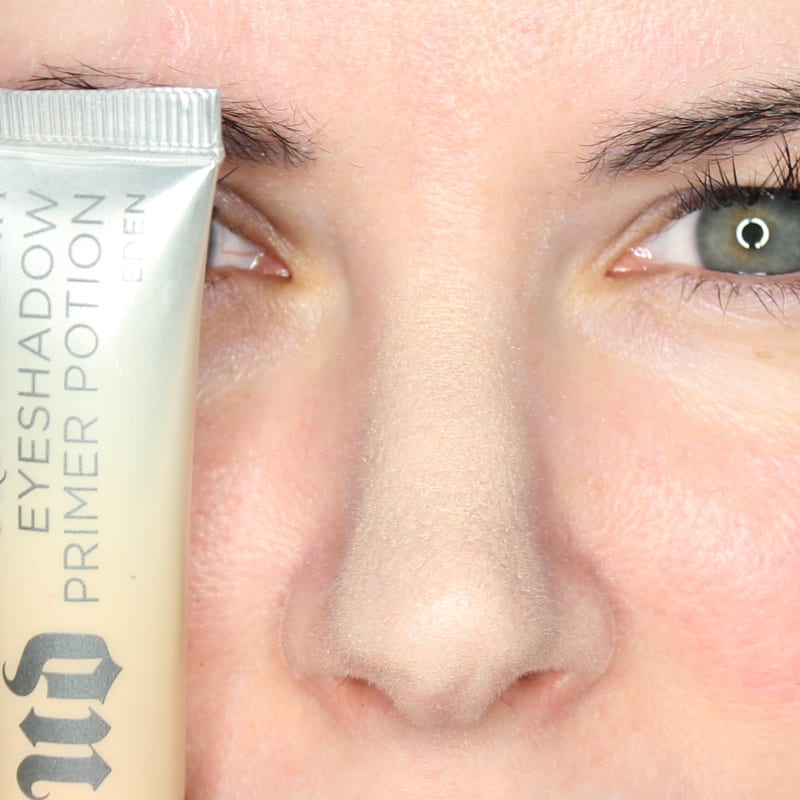 1. Oily Nose Makeup Fix
If you have an oily nose, use eyeshadow primer on your nose. Then spray with setting spray, then stipple your foundation on it. This will help it to last all day! This is probably one of the top questions I receive. Above I used Urban Decay Primer Potion in Eden. Eden is a creamy vanilla nude that works well with my skintone.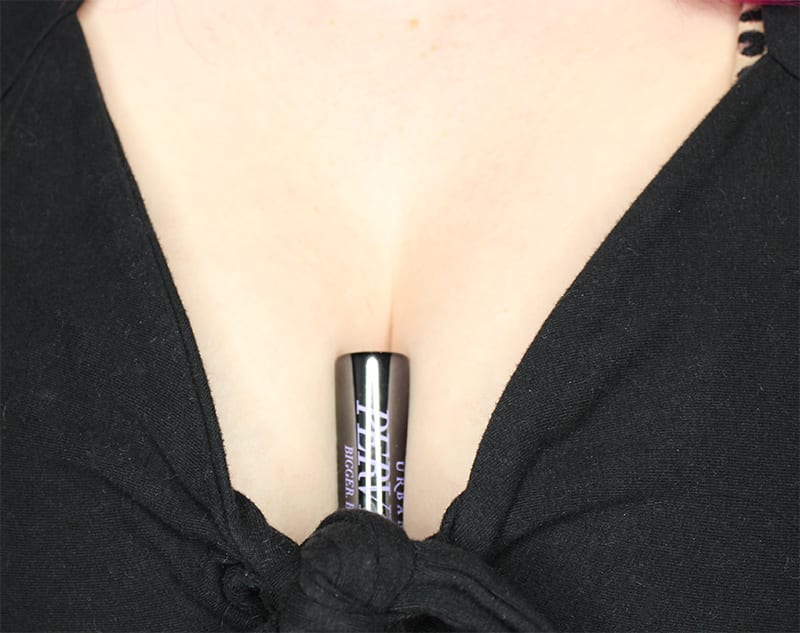 2. Mascara Magic Tip
My friend Corinne swears by this trick. Stick your mascara tube next to your skin to warm it up (she does it between the boobs). It makes the mascara apply easier and it's less prone to clumping. Shown with my favorite – Urban Decay Perversion Mascara.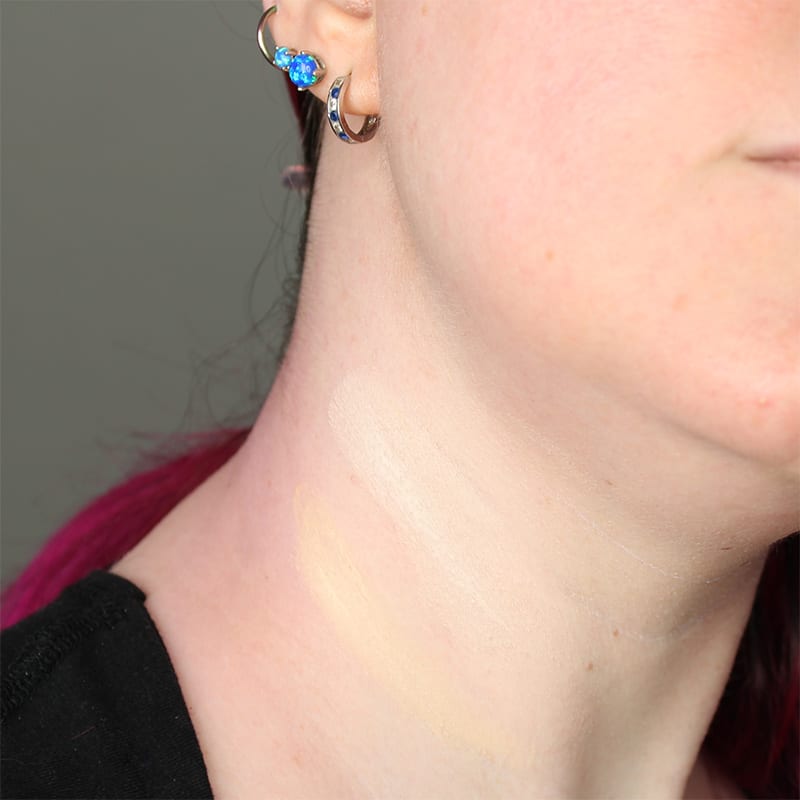 3. Carpe Jugulum! Ahem, Swatch Foundation on the Neck
When you want to find the perfect foundation shade for you, swatch it on your neck, not your face or your arms. You want your foundation to match your neck / chest / body so that your face isn't too dark or too light. I know this is counter-intuitive to what many people will tell you, but trust me, you'll be happy with the results. Above I've got Kat Von D Lock-It Foundation in Light 41 as the top swatch, which blends in nicely with my skin. The bottom swatch is Ofra Absolute Cover Silk Peptide Foundation in .25.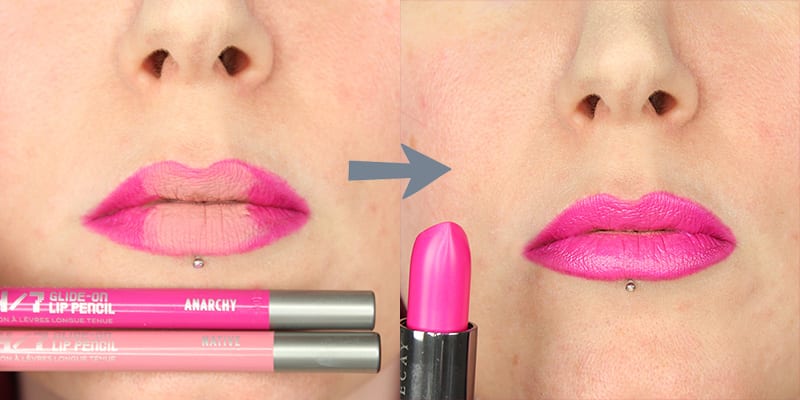 4. Contouring for Fuller Lips Trick
I know you're thinking, contouring is overdone. No seriously though, hear me out. Use a darker lip pencil to outline your lips. Then fill in the center of your lips with a much lighter lip pencil. Then put on your lipstick. It will create a multi-dimensional lip look that makes your lips appear fuller. I used Urban Decay 24/7 Lip Pencils in Native and Anarchy with Frenemy Vice Lipstick.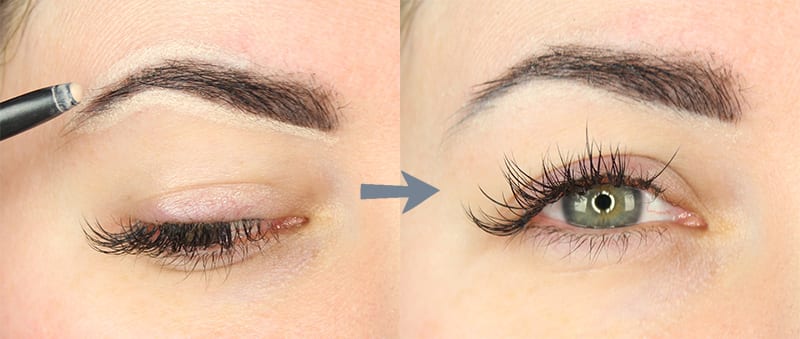 5. Eye Lift Makeup Hack
Grab a light pink-beige or beige matte pencil or eyeshadow if you have pale skin like mine. If you have a deeper skintone, I would use a brightening concealer shade. Now apply this color along the entire bottom length of your eyebrow and the outer 2/3 above your eyebrow too. Blend it out. I used Cover FX Perfect Pencil in N X-Light. (See 7 different ways to use the Perfect Pencil)


6. Eyeliner Migration Makeup Fix
Eyeliner migration has happened to me a lot. I'll put on eyeliner, and then a few hours later I'll end up with dark spots under my eyes. To prevent that, take an eyeshadow that matches the eyeliner pencil and use that to set the eyeliner. Then use a setting powder underneath the eyeliner. I lined with Urban Decay Mood Pencil, set with my Viseart Navy from the Bright Editorial palette, then used NARS Light Reflecting Loose Setting Powder.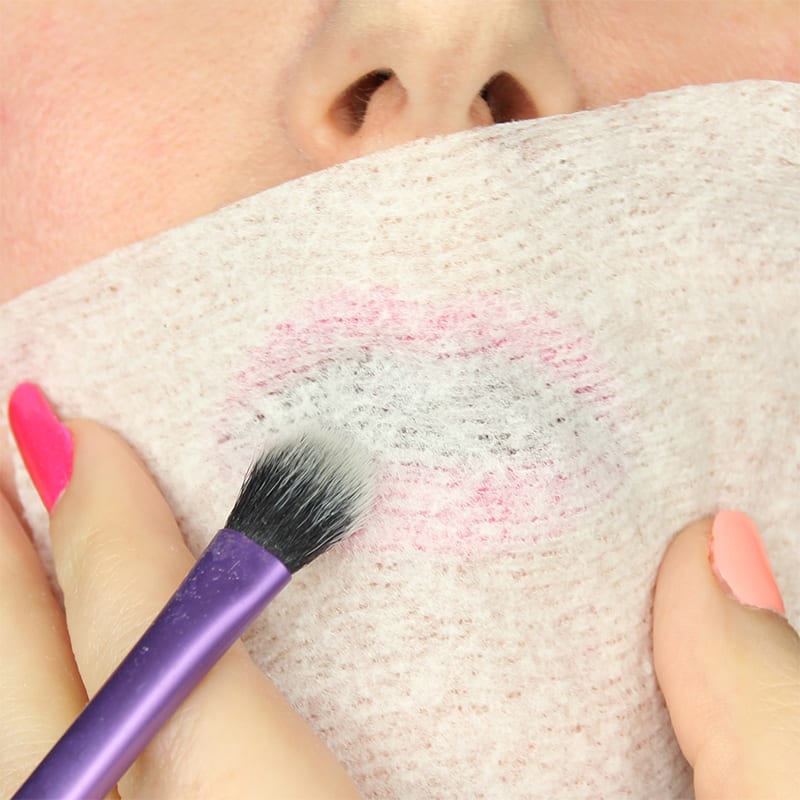 7. Lipstick Hack
You may already know my favorite lipstick hack. After you've applied your lipstick and blotted it, take a tissue and hold it over your lips, then use a brush to sweep setting powder over your lips. This will help your lipstick last longer. I used NARS Light Reflecting Loose Setting Powder.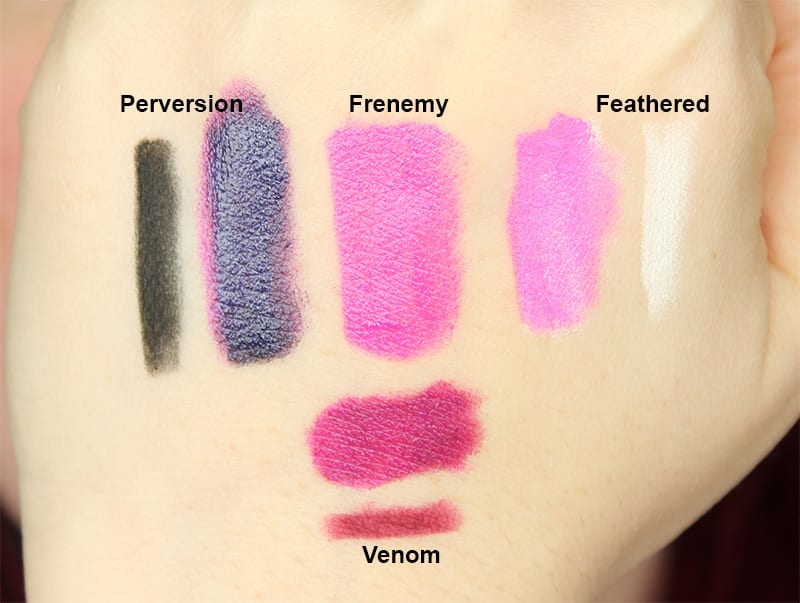 8. Lipstick Collection Makeup Tip
Increase the number of lip colors that you have to wear by investing in a very dark lip pencil shade (like UD Blackmail or Perversion) and a very light shade (like UD Native or OCC Feathered). You can even choose a midtone shade like UD Venom. This will allow you to triple the size of your collection. You can see how popping Frenemy on black makes a blue-toned purple, while on top of white it's a neon shade. When placed on top of Venom it turns into a deep magenta berry. All that from just one lipstick!
If you're still feeling bored with your lipsticks, pop a lip safe eyeshadow on the center of your lips (either a shimmery but subtle shade like UD Cosmic, an iridescent shade like Sugarpill Lumi or a glittery shade like Fyrinnae Dinosaur Plushie) to change things up. Or just use the new Urban Decay Vice Special Effects Lip Topcoats. (See all the UD Special Effects Topcoats)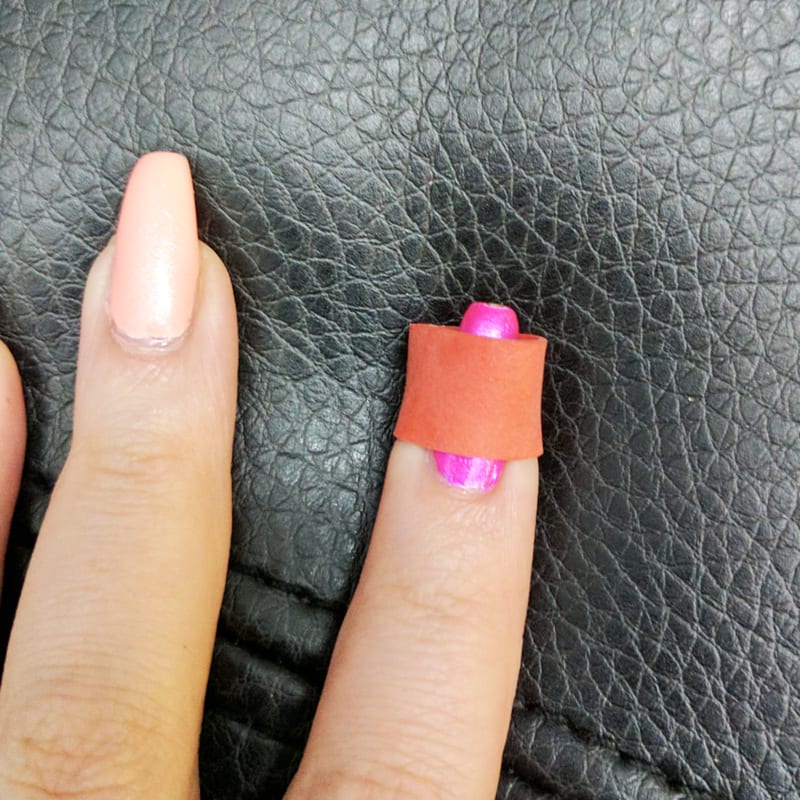 9. DIY Funky French Mani Beauty Hack
If you love having a french manicure, use a thick rubber band to section off your nail and then paint the uncovered part. You can choose any color you want, so you don't have to stick to boring white. I'm wearing Pretty Serious the Pink One.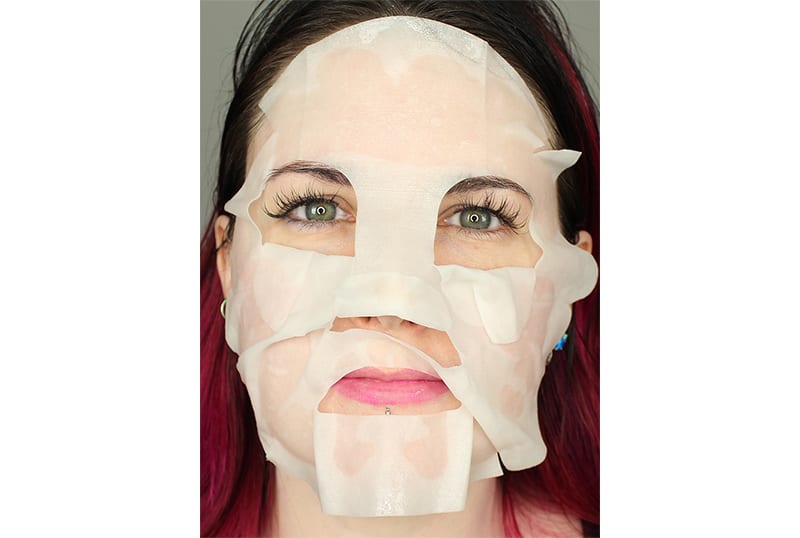 10. Skincare Shower Hack
Pop a shower mask on your face before you get into the shower. It keeps the steam and hot water from drying out your face and you get glowy, gorgeous skin while your get clean. I used the Yes to Coconuts Hydrating Sheet Mask.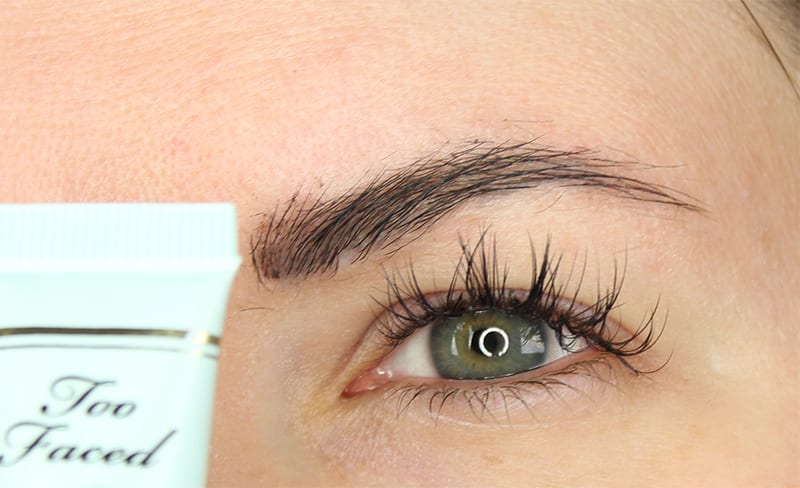 11. Eyebrow Makeup Hack
Use an eyeshadow primer on your eyebrows to make your eyebrow pencil, powder, or gel last all day. I like to use Too Faced Shadow Insurance for this.
12. Set Your Lashes 
Apply setting spray to your lashes, then apply your mascara. You'll get longer lasting mascara, have better separation, and minimal flaking or transfer. Urban Decay All Nighter Spray is my favorite setting spray.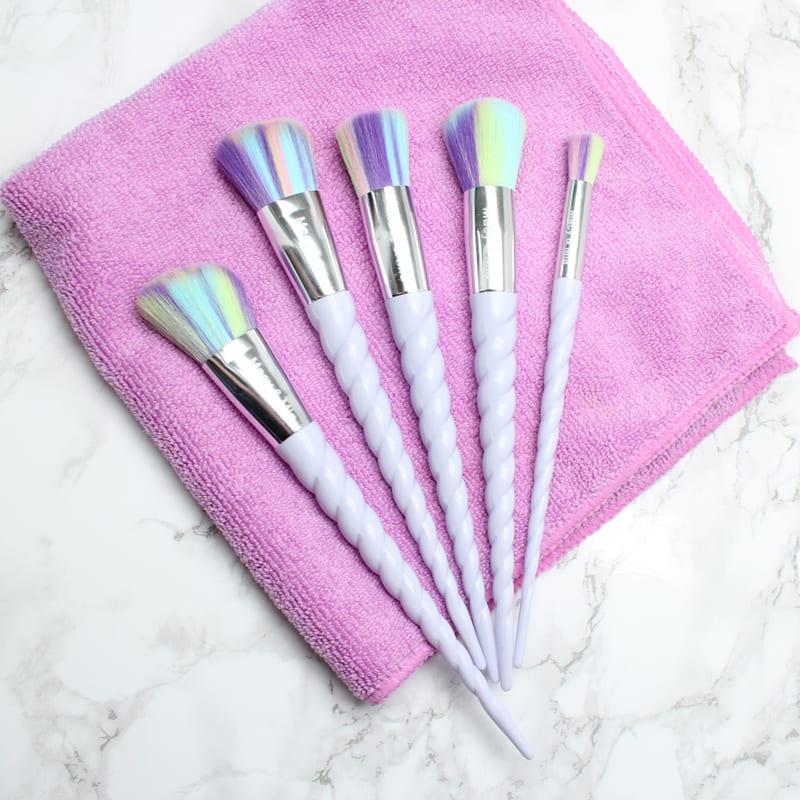 13.  Microfiber Cloths to Clean Brushes Tip
Use a microfiber cloth to clean your makeup brushes in between deep cleanings. You can also use a donut bun maker (for hair) or the Vera Mona Color Switch. Using one of these makes it easier for me to use the same brush for swatching eyeshadow since I can use the Color Switch first to get off most of the shadow, then follow up with the microfiber cloth to get anything left. Shown with Macy and Mia Neon Unicorn Brushes.
Be sure to check out 10 life changing beauty hacks you need to know and 11 more useful beauty hacks to see all 34 makeup hacks, tips and tricks!
What are the makeup hacks that you use daily? Let me know!
More to See