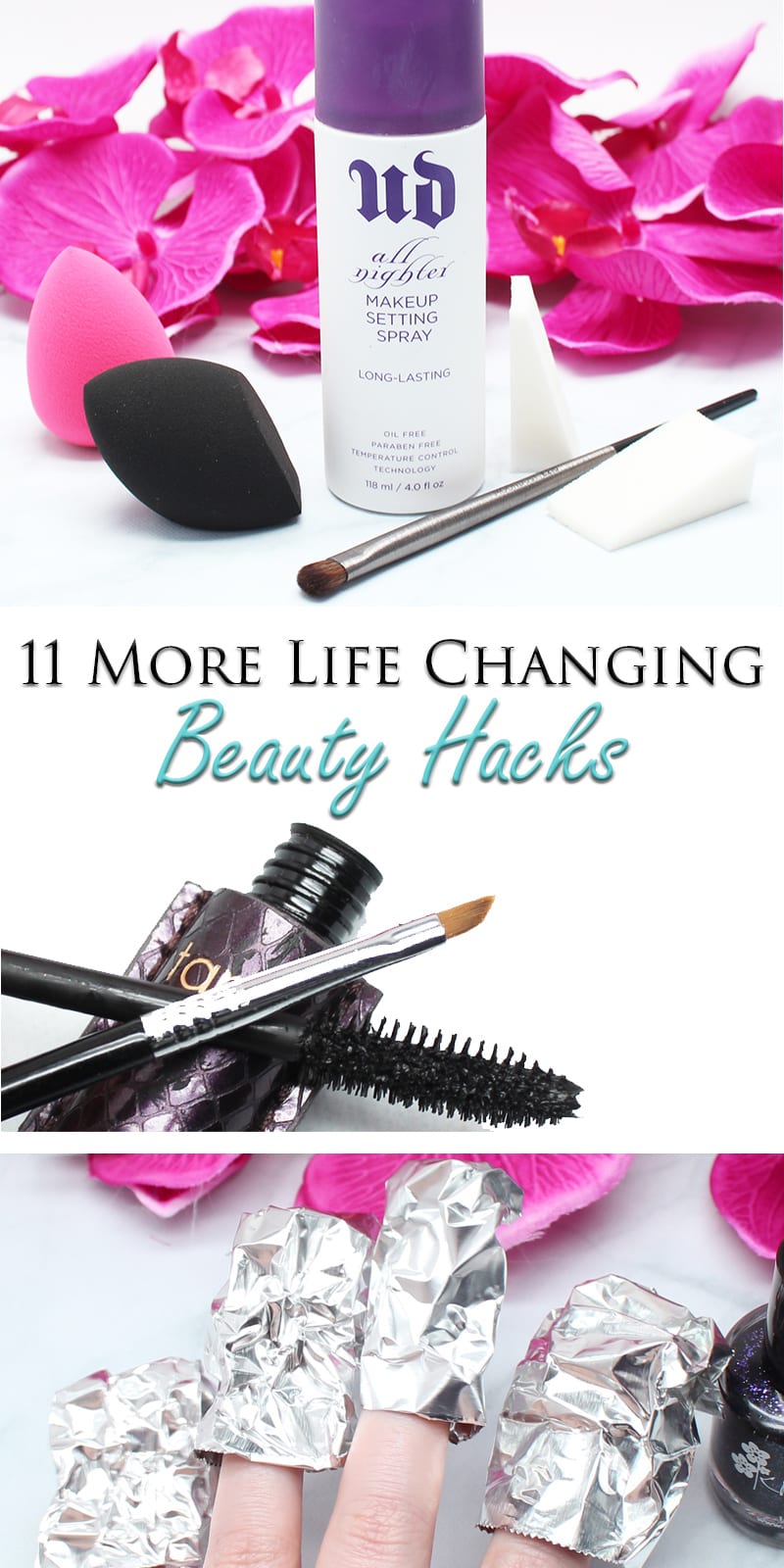 I'm back with 11 more life changing beauty hacks! Some of these you may already know, but I bet some of them surprise you! I think you'll be happy to have these hacks in your repertoire. Many of you asked for a follow up to my original 10 Life Changing Beauty Hacks, so I'm happy to oblige.
11 More Life Changing Beauty Hacks
PR + purchased by me.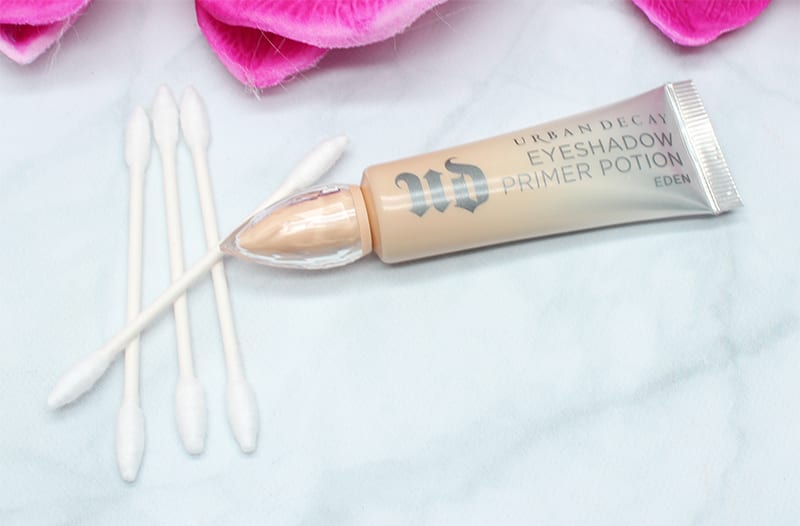 1. Eyeshadow Primer is Multi-purpose
If you make a mistake with your eyeshadow or with your eyeliner, use a pointed cotton swab (I call them pointed q-tips) with eyeshadow primer on the tip to clean up any mistakes. Then you can put eyeshadow (skintone shade or whatever color you were working with) on top of the primer. This works much better than trying to erase the mistake with makeup remover.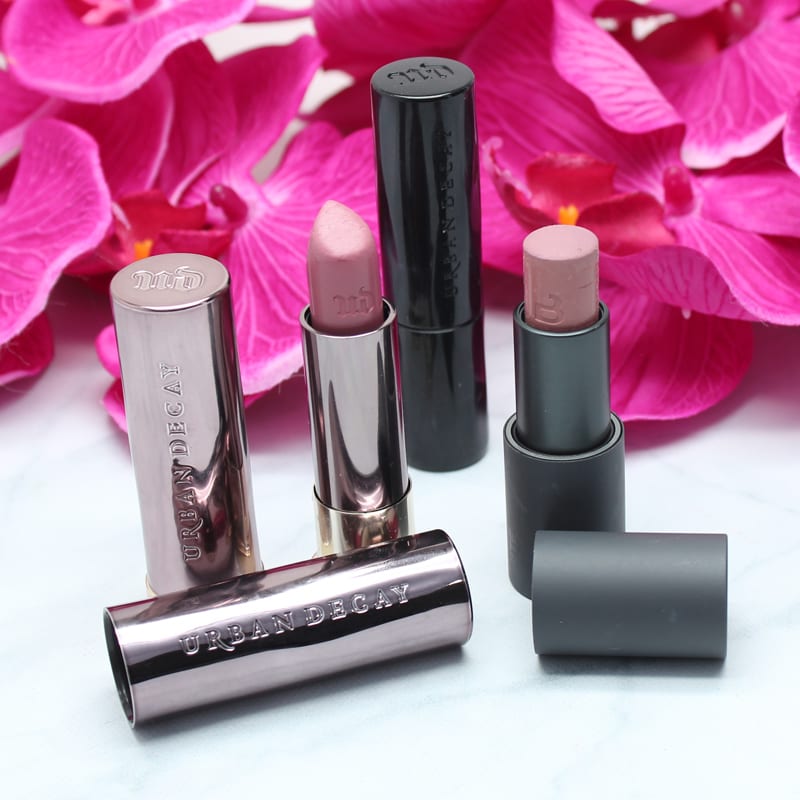 2. Lipstick is Multi-purpose
While you already know that products like the Bite Beauty Multistick and NARS Multiples are multi-purpose and can be used on your lips and cheeks (and some are fine for eyes), so is your lipstick! If you are pressed for time, your lipstick can absolutely double as a blush. I would not recommend using your lipstick on the eyes unless you are absolutely certain it's eye safe. A good duo fiber brush can help you perfect your blush application with brighter shades of lipstick, or you can stick to softer, goof-proof shades like Bite Gelato or Urban Decay Violate.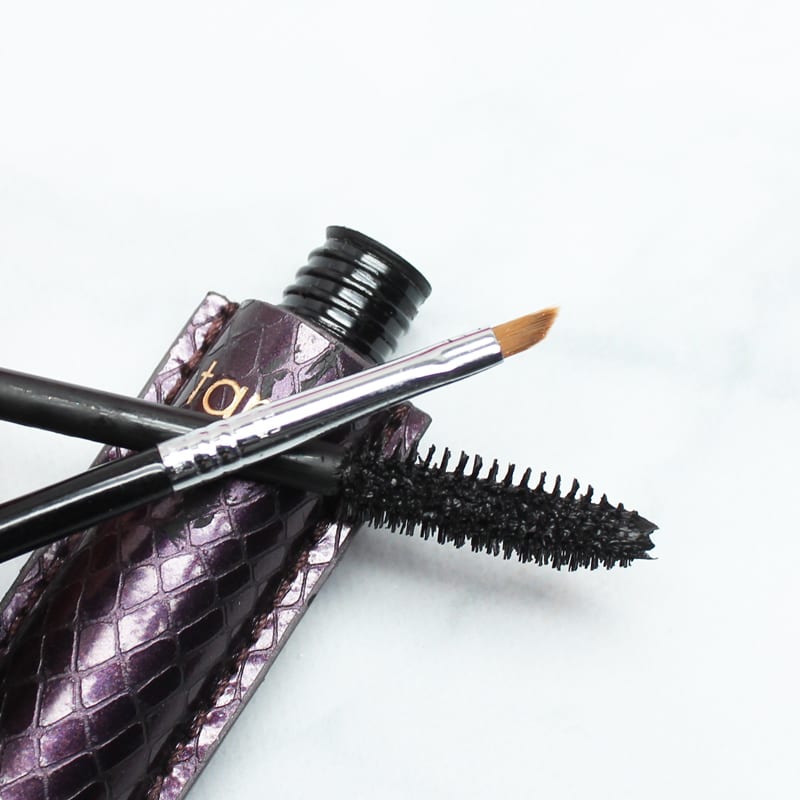 3. Mascara is Multi-purpose
Mascara is really multi-purpose and can double as eyeliner. Take an angled or winged liner brush and run the tip of it against the mascara wand, then apply as you would a gel eyeliner. Then apply your mascara. Or, you can always smudge a dark eyeshadow on top of the liner.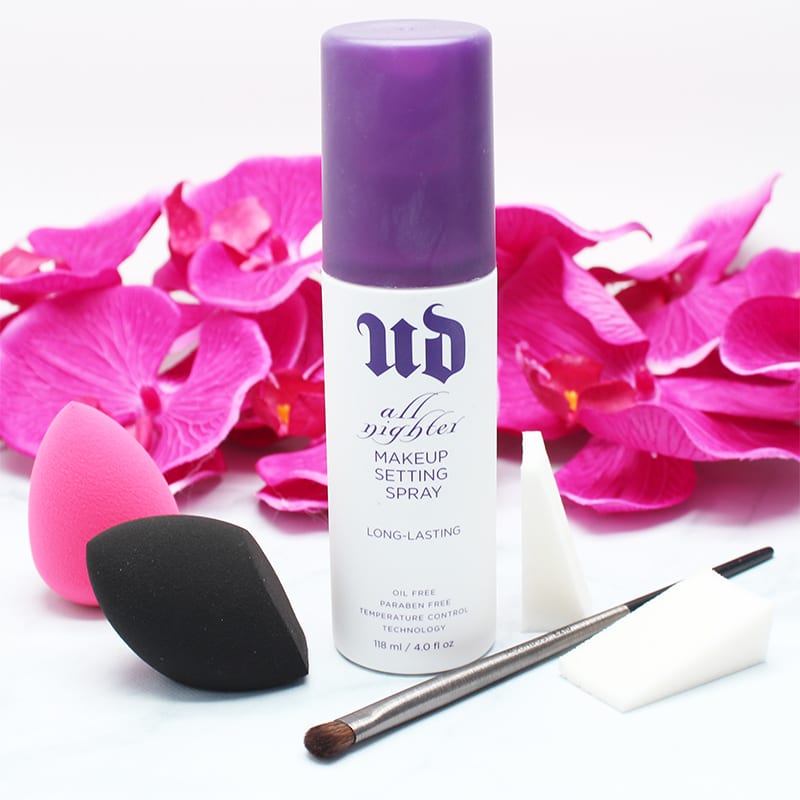 4. Urban Decay All Nighter is Multi-Purpose
In addition to being awesome and locking your makeup in place all day, UD's All Nighter can be sprayed on an eyeshadow brush to intensify eyeshadow or help hold glittery shades in place. It makes a great mixing medium for makeup.
5. Makeup Sponges are Multi-purpose
You can use makeup sponges to blend out foundation or concealer. You can spray UD's All Nighter on a complexion sponge and then pat it on your face to set your makeup. Makeup sponges can be dipped in setting powder to help set makeup too. You can use them to help you draw on winged liner, as they're gentler on your skin than the tape method. The makeup wedges in particular are great for ombre nail art.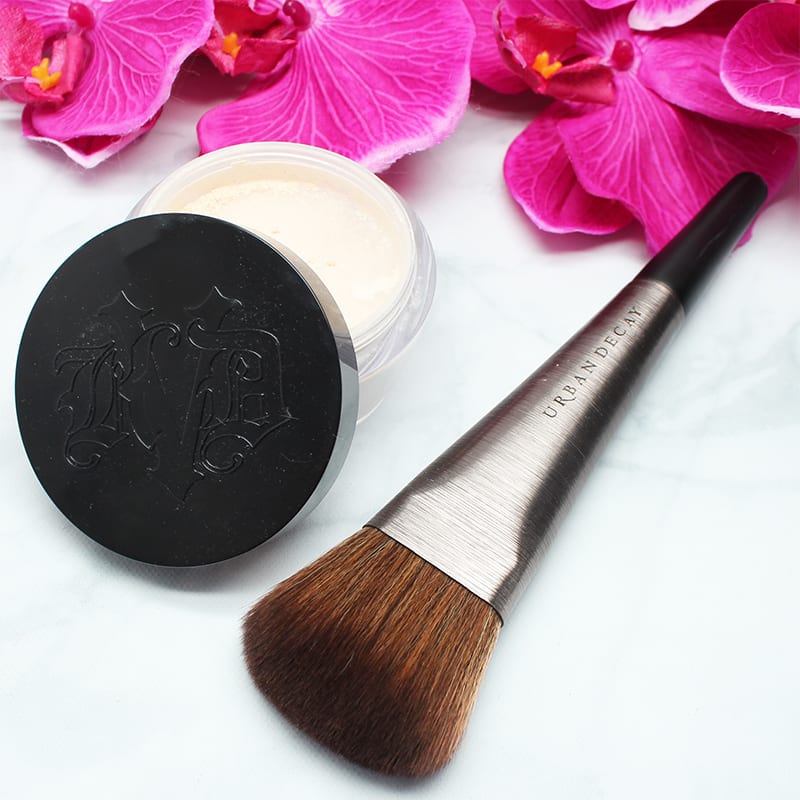 6. Sheer Loose Powder is Multi-Purpose
While you probably already know you can use a good sheer loose powder to set your makeup, it's got other uses too. A little powder can take down the shine on your t-zone. It can also be used to tone down your blush if you got a little too over-enthusiastic when you applied it.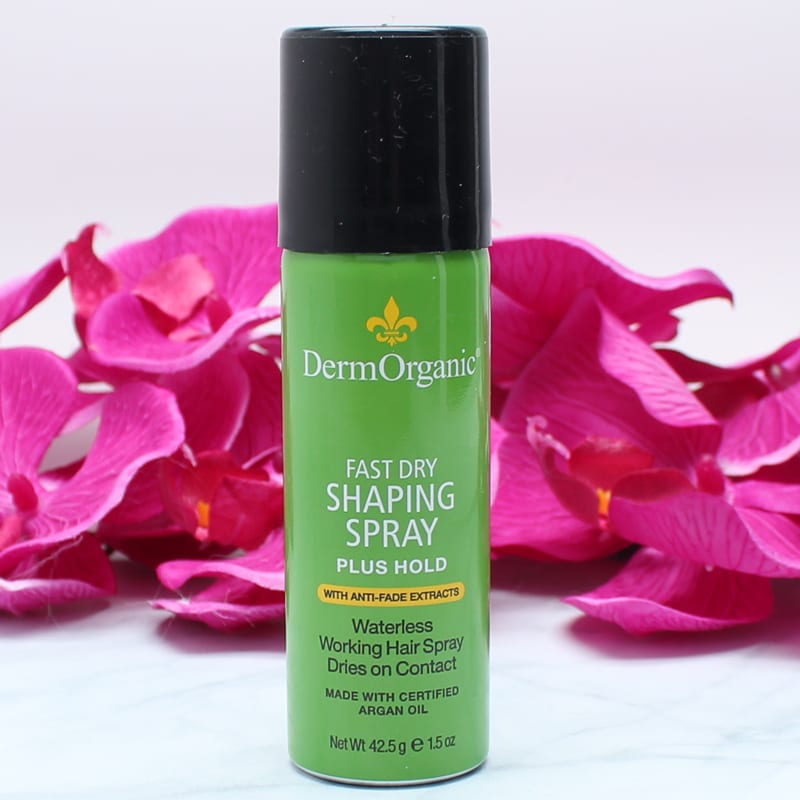 7. Hairspray is Multi-Purpose
Not only can you use it to hold your luxurious locks in place, you can use hairspray to hold your brows in place too. Spray it on your finger tip and tap it on your brows or put it on a spoolie and brush through your brows.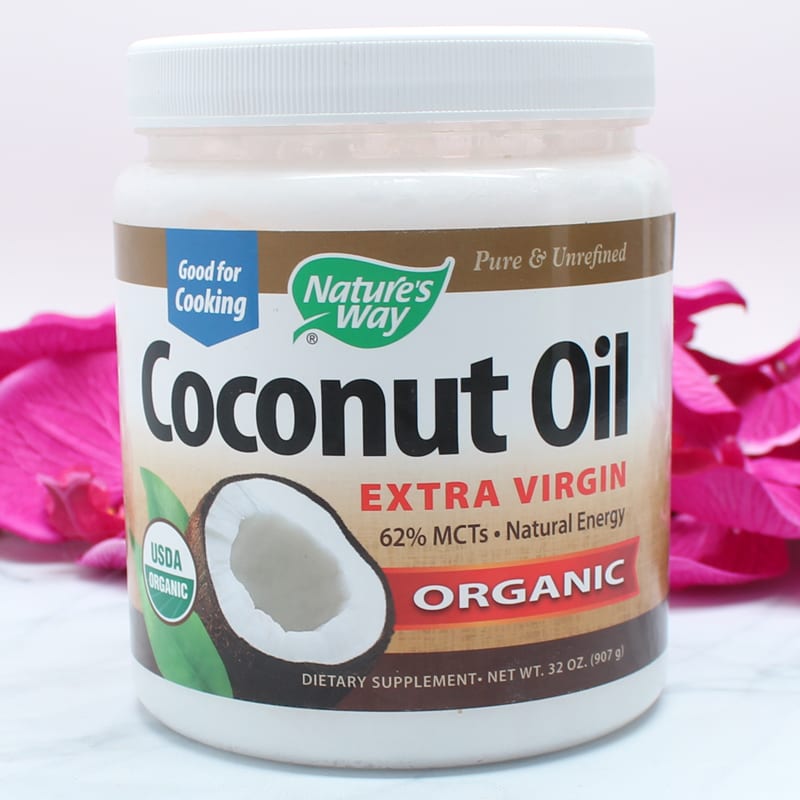 8. Coconut Oil is Multi-Purpose
Coconut Oil is the great multi-purpose problem solver! It can remove your waterproof eye makeup and mascara. It can remove your long wearing liquid lipsticks. It can moisturize your face, body and cuticles. It's even great as a conditioning mask for your hair!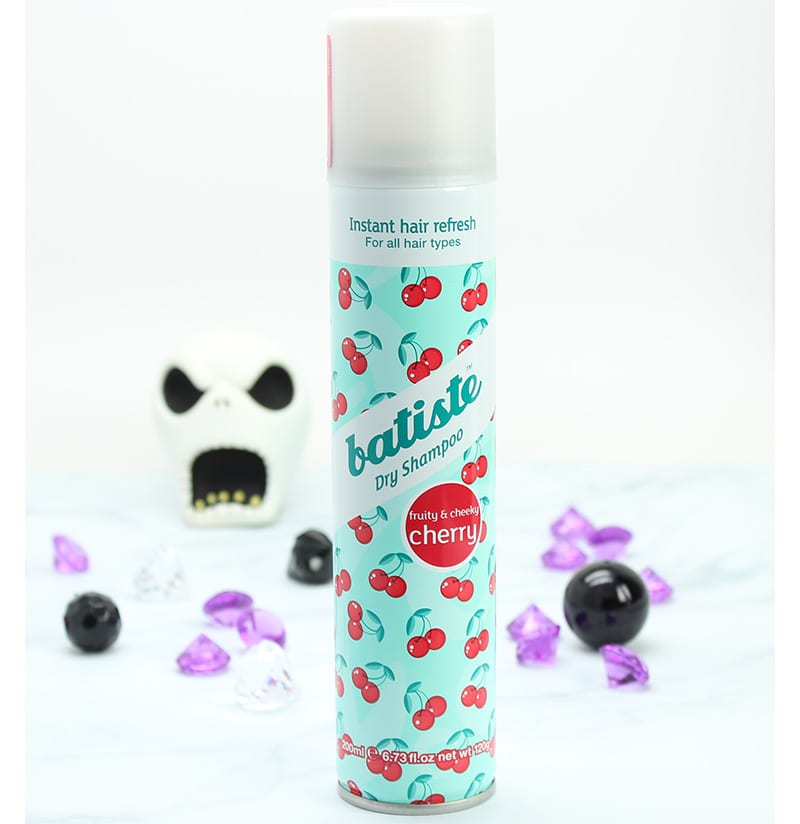 9. Dry Shampoo is Multi-purpose
In addition to cleaning your hair & soaking up the oil at your roots, dry shampoo will also add volume to your hair.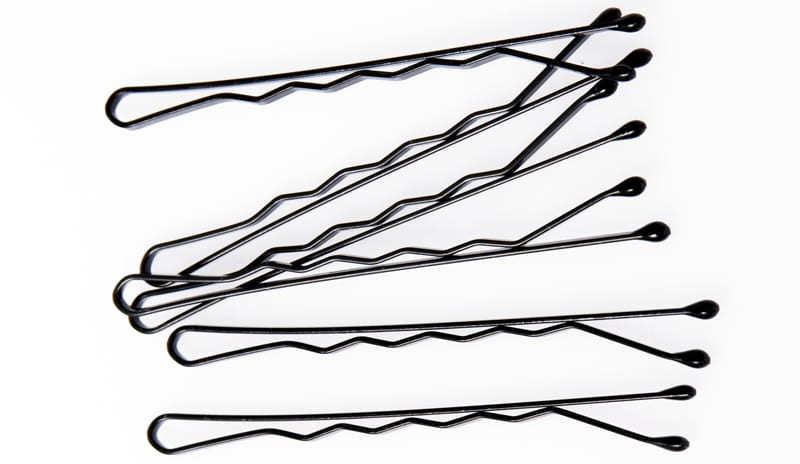 10. Bobby Pin Hack
Not only should you use bobby pins with the bumpy side against your head, you should also spray them with dry shampoo or hairspray to give them better grip in your hair. Then you won't need to adjust them later because they'll stay where they're supposed to.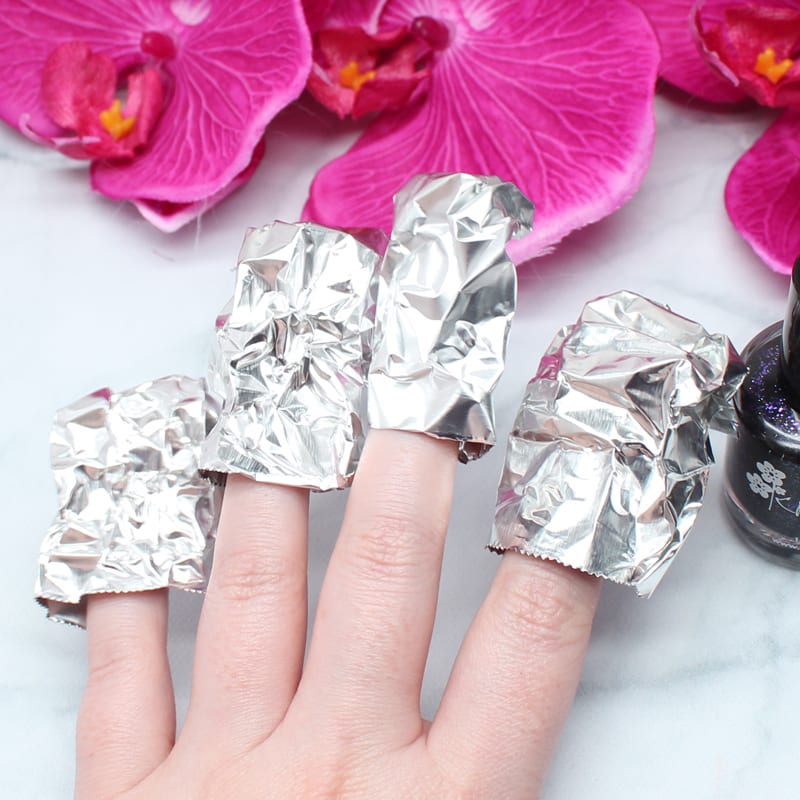 11. Aluminum Foil Beauty Hack
Love glitter? I do! Hate removing it? I do! Soak a cotton ball in nail polish remover, put the cotton ball on top of your nail, then wrap aluminum foil around your finger tip and the cotton ball. Leave it on for about 5-10 minutes. Then your polish and glitter will come off easily. The aluminum foil keeps the nail polish remover on the cotton ball from drying out, allowing it break down your nail polish.
Seriously, so many of these were life changing for me that I just had to share. Have you tried them all? What's your favorite beauty hack? Let me know below!
More to See