Storytime: The Makeup Show + Makeup Haul
Happy Caturday! Today I'm sharing my Storytime: The Makeup Show + Makeup Haul video. I talk about my experience at The Makeup Show Orlando and share some highlights. I show you the makeup that I bought at the show, as well as the pr samples we received.
PR + purchased by me.
Photos from the Makeup Show




Some of the amazing, sci fi fantasy special effects makeup from the show.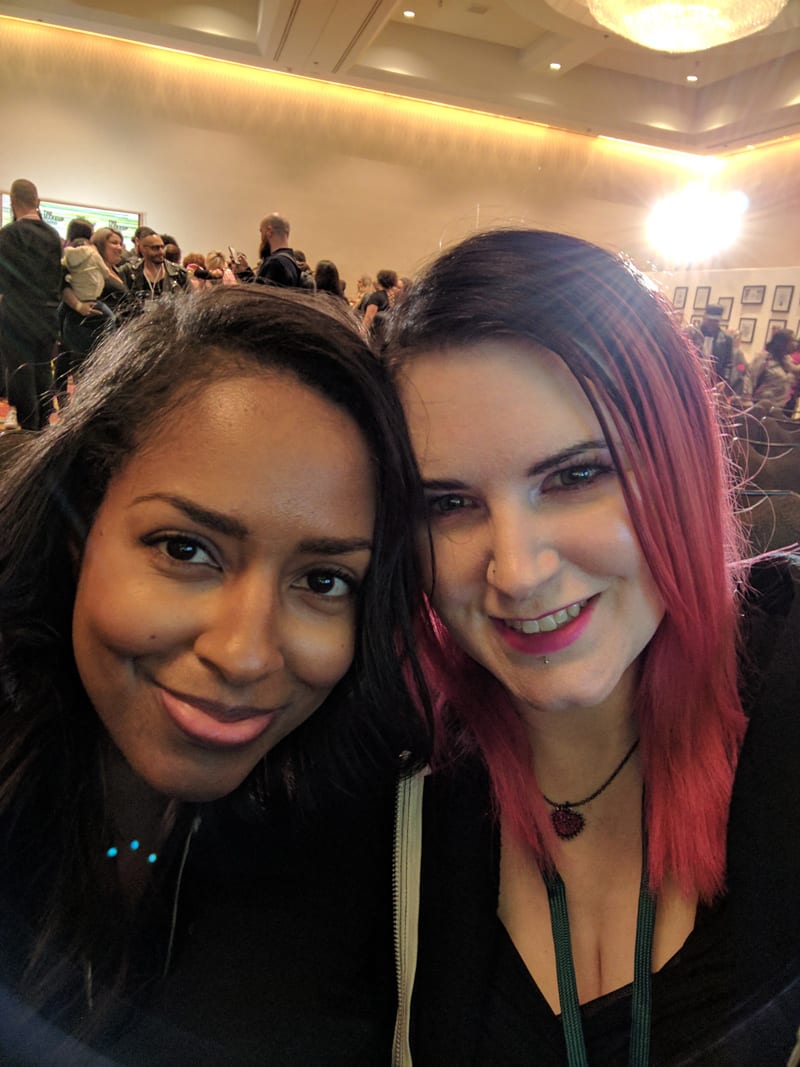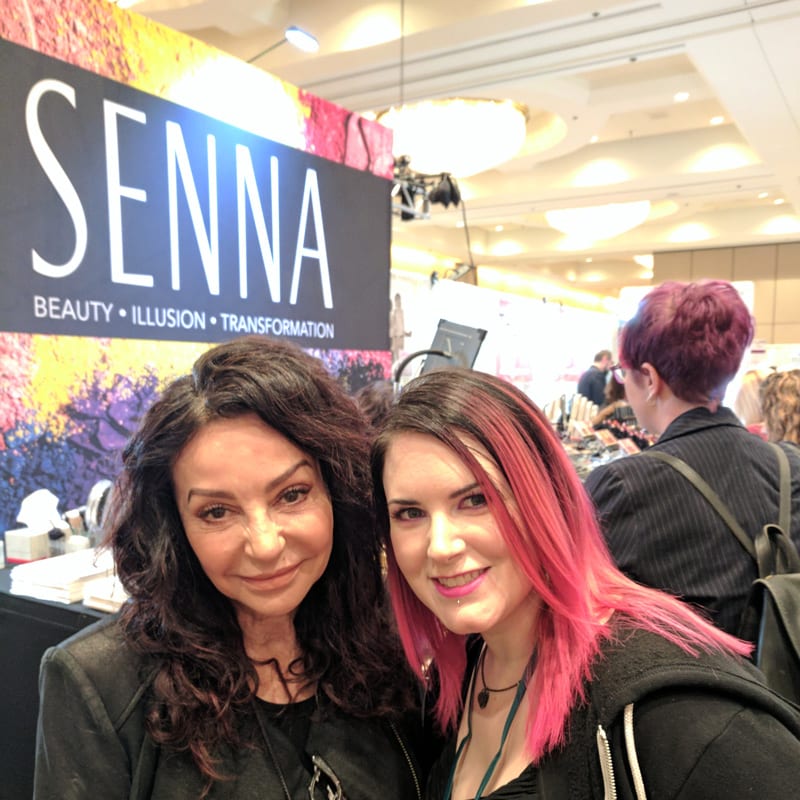 What I'm Wearing in the Video


Eyes
Urban Decay Tease – lower lash line
Makeup Geek Celestial – highlight
Glossier Boy Brow in Black
Face
Ofra Kim Thai Wanderlush Moisturizer
Kat Von D Lock-It Foundation in Light 41
mixed with
Nyx Pro Foundation Mixer in Opalescent
Kat Von D Lock-It Powder Foundation in Light 42 – nose
Tarte Seduce – blush
Urban Decay TMI – blush
Glossier Haloscope in Moonstone – highlight
Makeup Geek Celestial – highlight
Lips
Colour Pop Brills pencil
Ofra Long Wearing Liquid Lipstick in Wonderland Get 30% off at Ofra with PHYRRA30.
I really love the combination of Brills with Wonderland. It gives my lips an ethereal soft purple glow, which I think looks fabulous. I only used a tiny bit of UD Tease eyeshadow under my eyes to see how it looked with my lashes.
For my blush, I applied Seduce in an X shape more towards the center of my face, then blended back towards my ear. I then applied TMI further back by my ear and blended it forward. I don't normally apply it like this but was curious to see how it looked.
I put Glossier Moonstone onto the back of my hand, then took a stiff brush and dipped it into Makeup Geek Celestial. I mixed the two together and then applied the highlighter on my cheeks.
Storytime: The Makeup Show + Makeup Haul Video
If you enjoyed this video please share it!
As always, I had a ton of fun at the Makeup Show. I can't wait to share my interview with James Vincent with you. Let me know which palette you want to see reviewed next – the Viseart or the Melt.
I hope you're having a great weekend!
More to See