Halloween Nail Art Tutorial for Beginners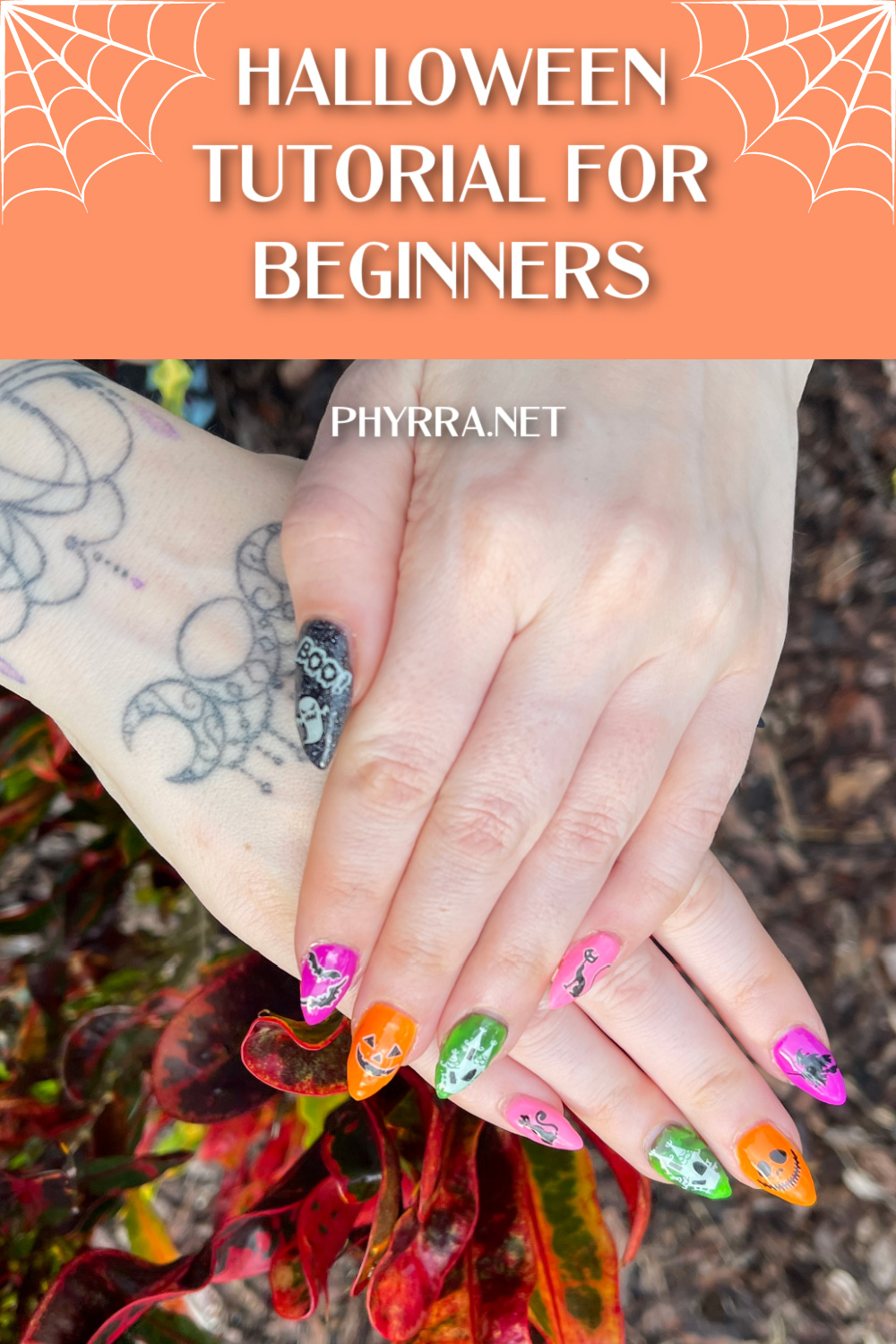 Hello, beautiful creatures! Today I've got an easy Halloween Mani tutorial to share with you. I show you the new method that I use to apply my full coverage tips. Daily Charme Pop Rock, Peach Ring, Jujubes, and Bubblegum gel polishes are blacklight reactive. The stickers that I used for this DIY Halloween nail art tutorial are glow in the dark. I made sure to include chapters since this is such a long video and there are 3 main sections to it: 1. manicure prep 2. full coverage tip application 3. nail art. I started learning how to do my own nails at home during lockdown 2020 and I improve with every set, so can you!
Everything purchased by me because I love to fling money at my hobbies, which include makeup, nails, fashion, books, pets, cosplay, gaming, and more. All opinions my own.
Halloween Nail Art Tutorial for Beginners Video
Watch the video on YouTube for Closed Captioning in English!
Products Featured in the Halloween Nail Art Tutorial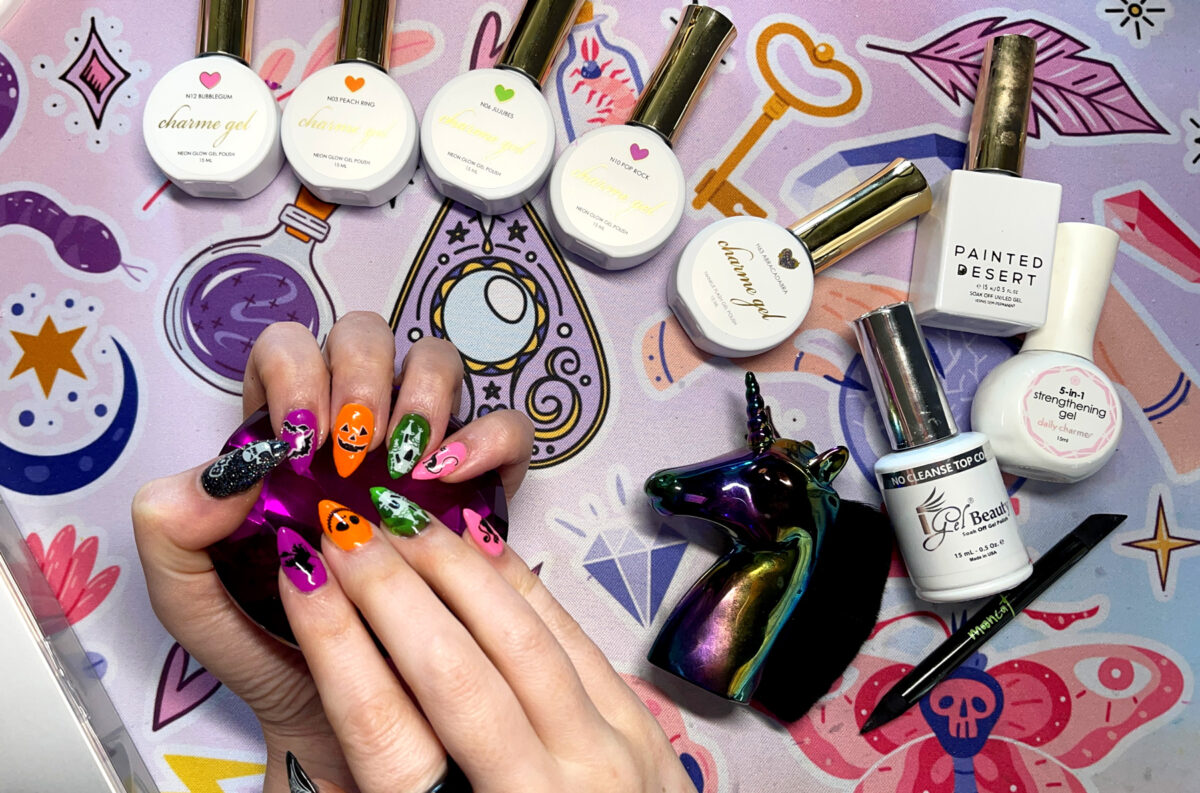 Want to know more about where I do my nails? Check out my battle station!
Beginner Halloween Tutorial Nail Art Inspiration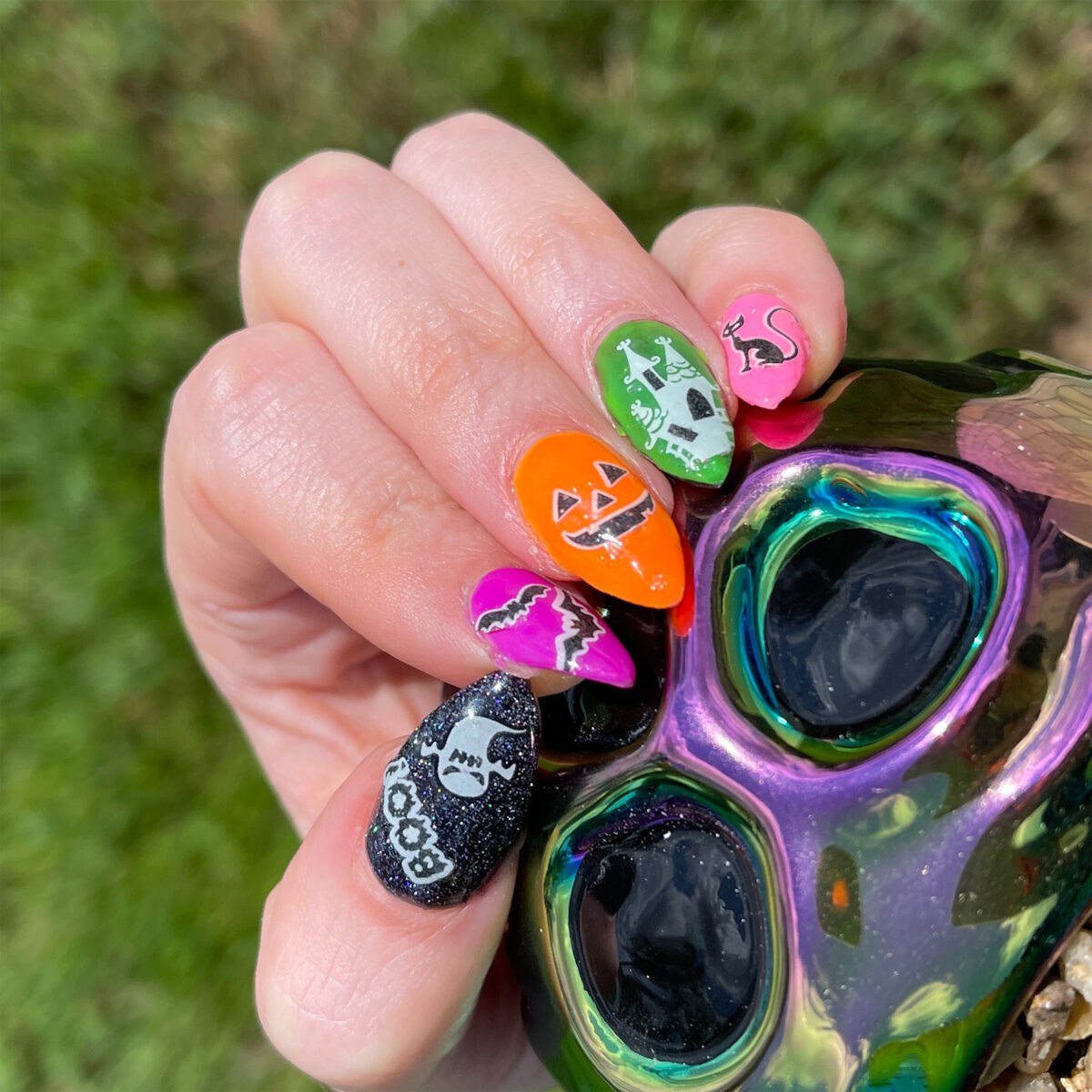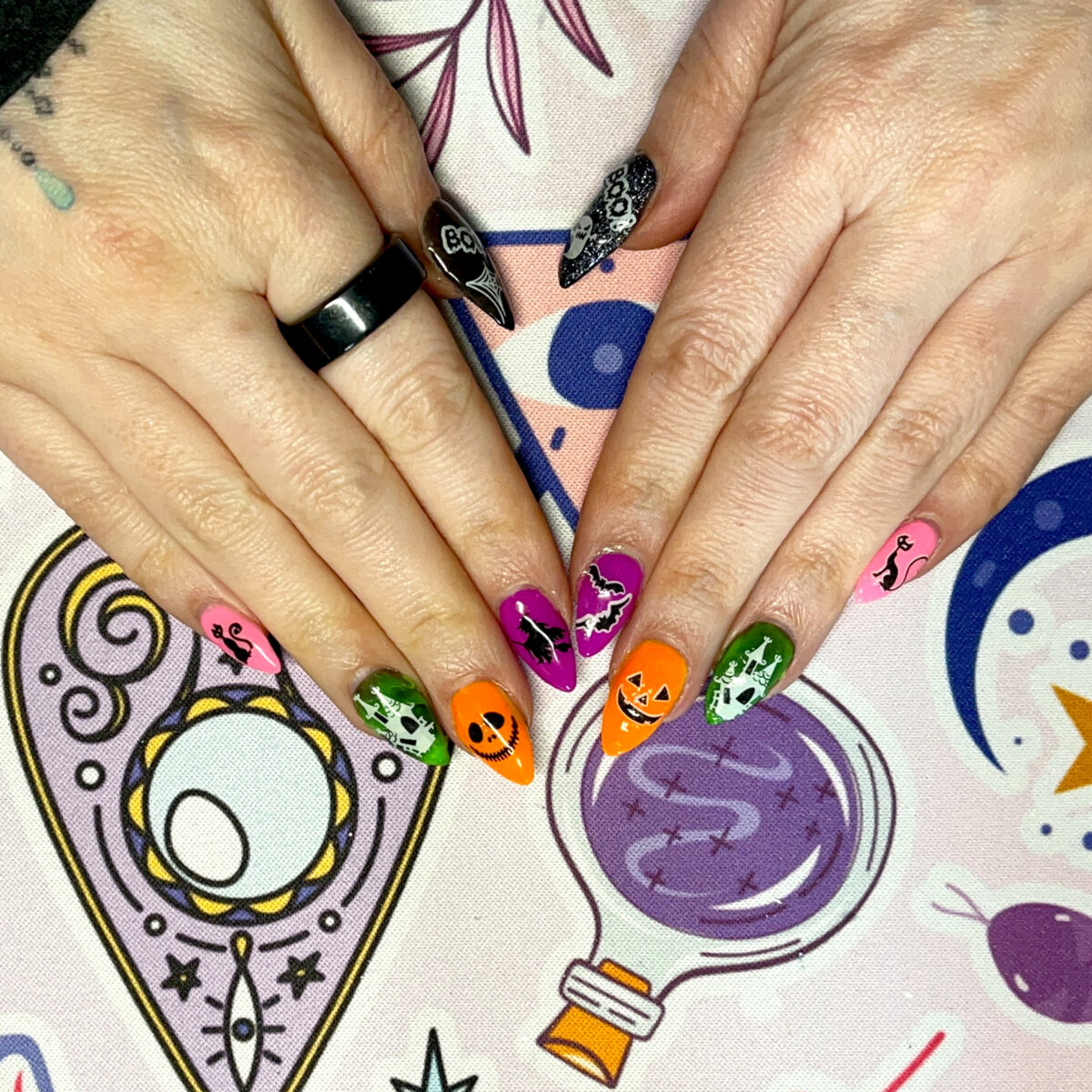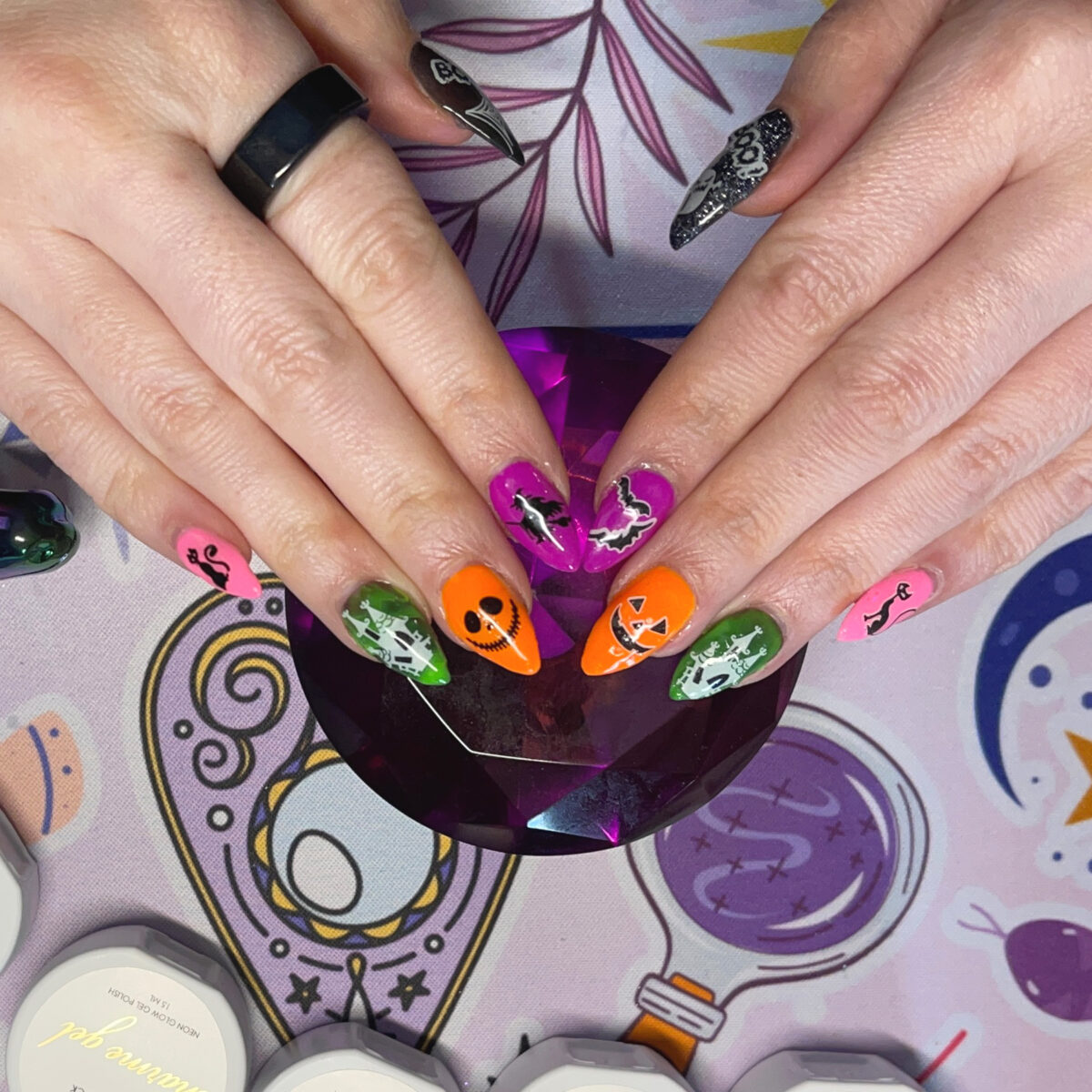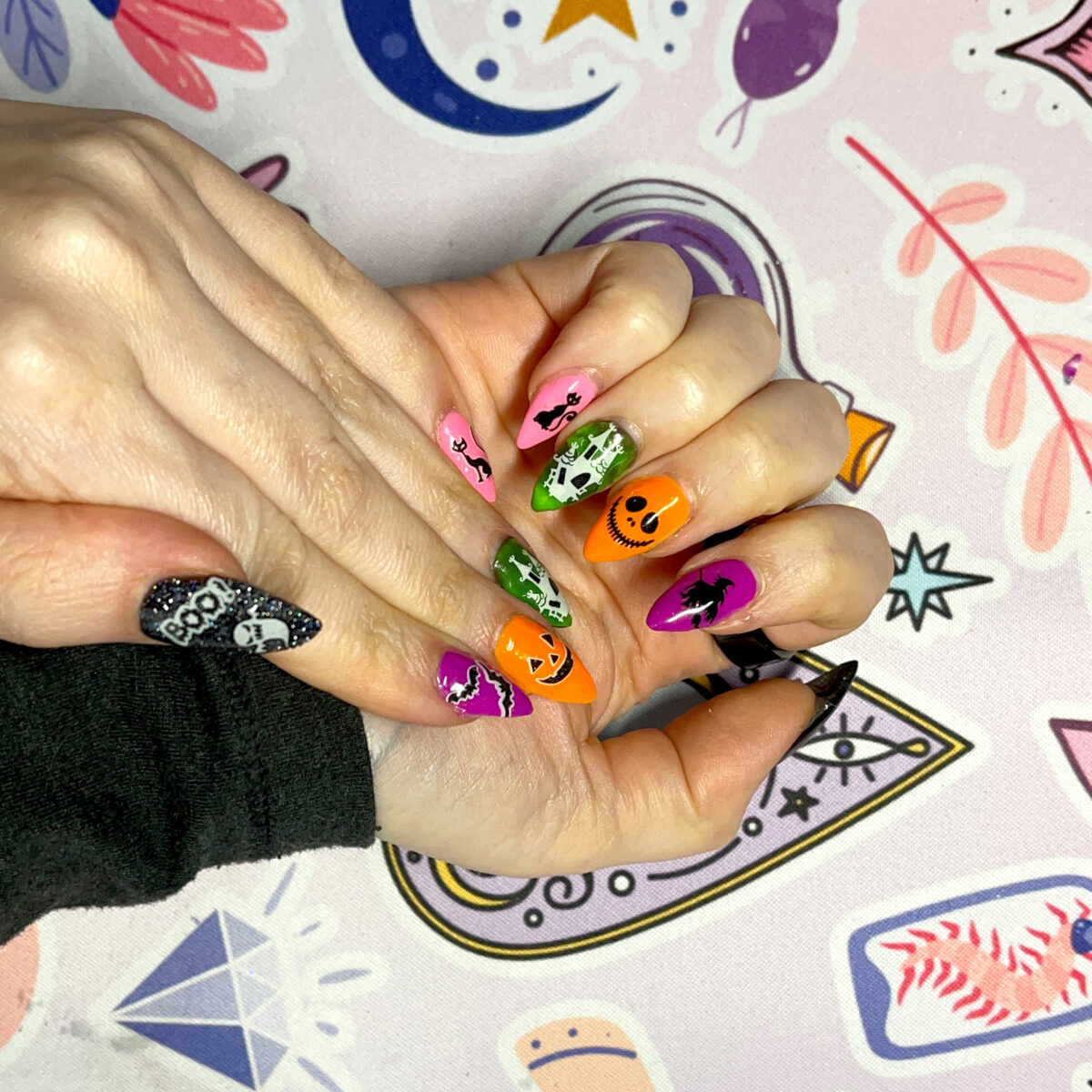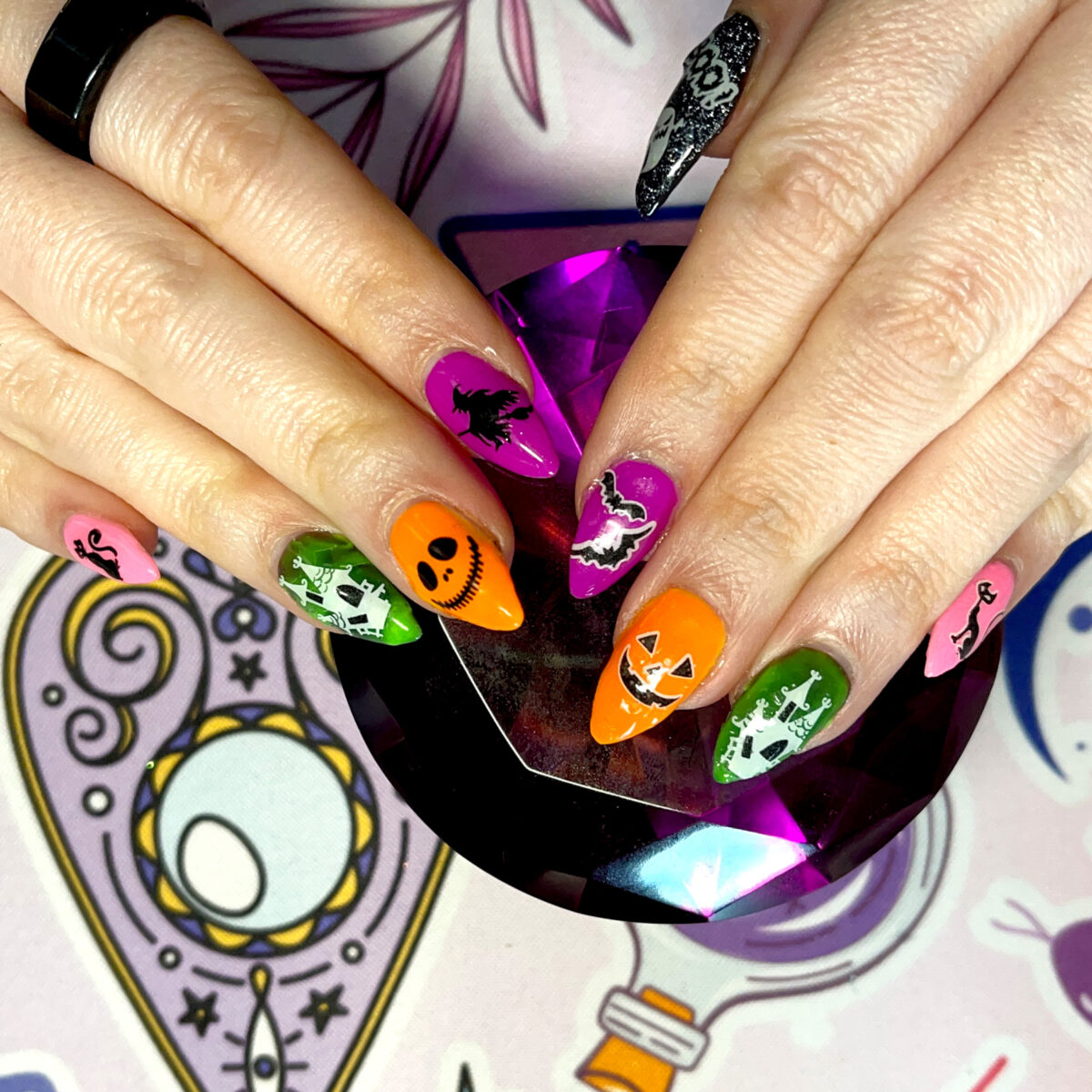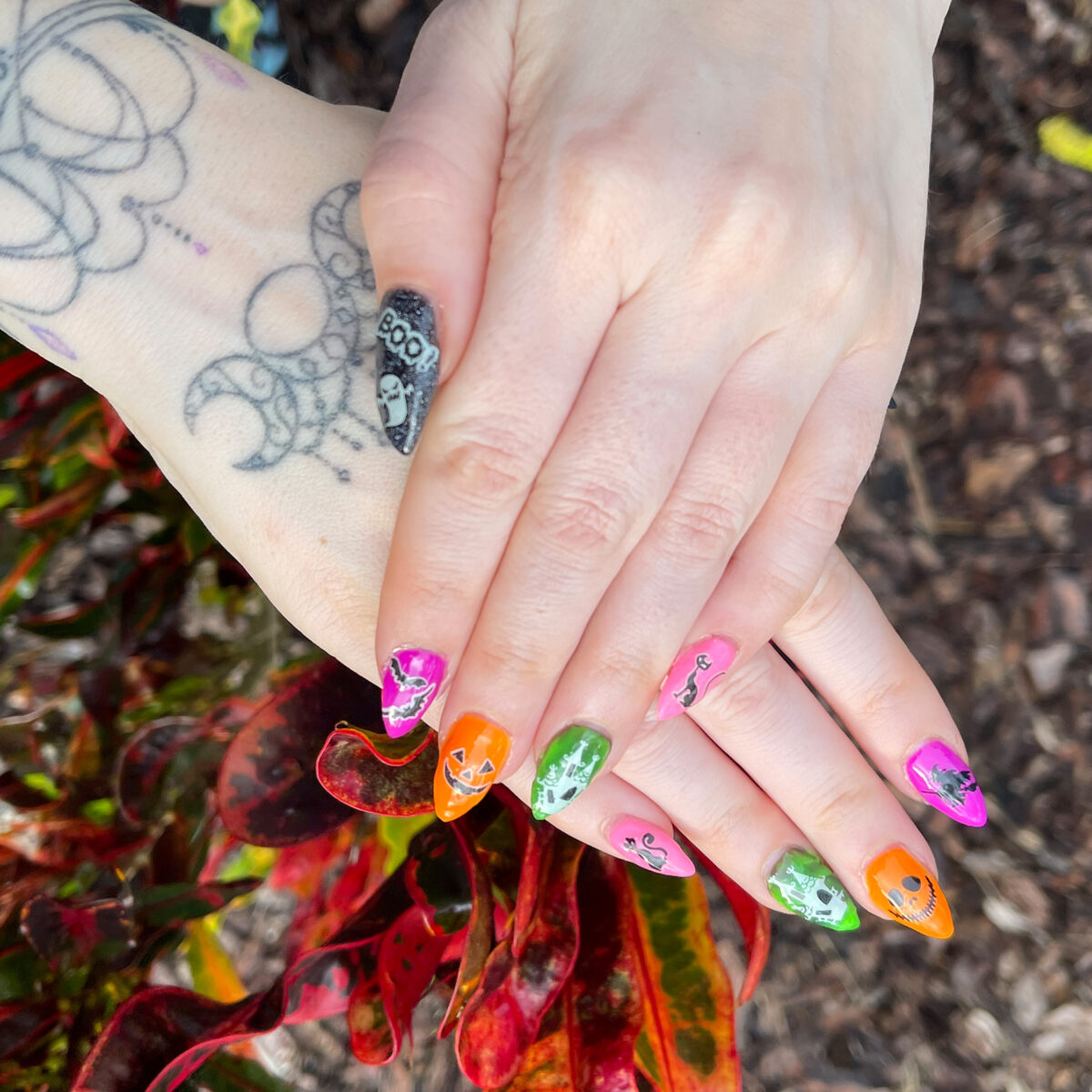 I love being able to share my passions with you, whether it's through a Halloween nail art tutorial for beginners or a makeup tutorial for multichrome devotees or gothic fashion inspiration.
More Halloween Tutorials
Glow in the Dark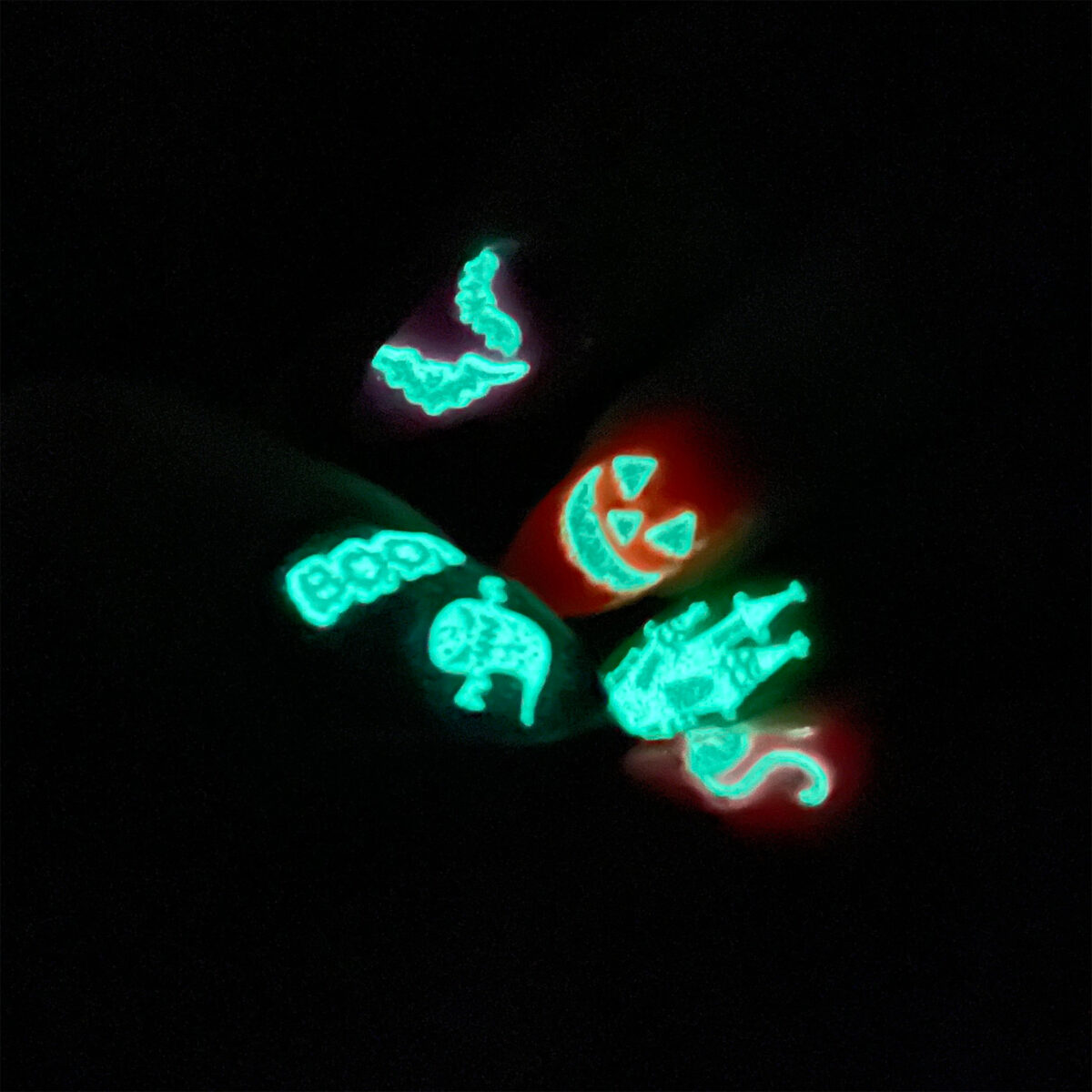 You can see here that the Halloween stickers are truly glow in the dark, as I took this photo in a pitch black room.
Blacklight Reactive Halloween Nail Art Tutorial for Beginners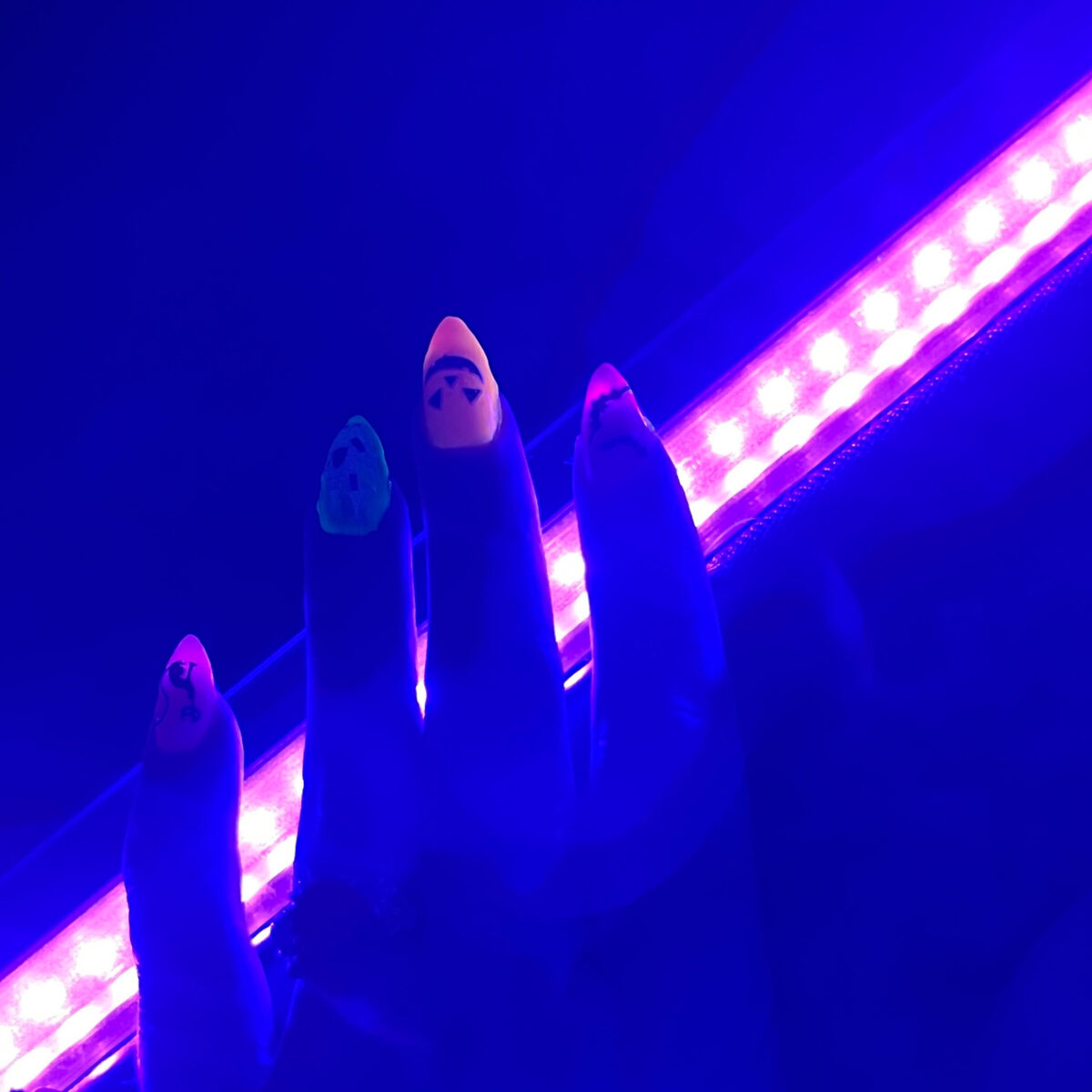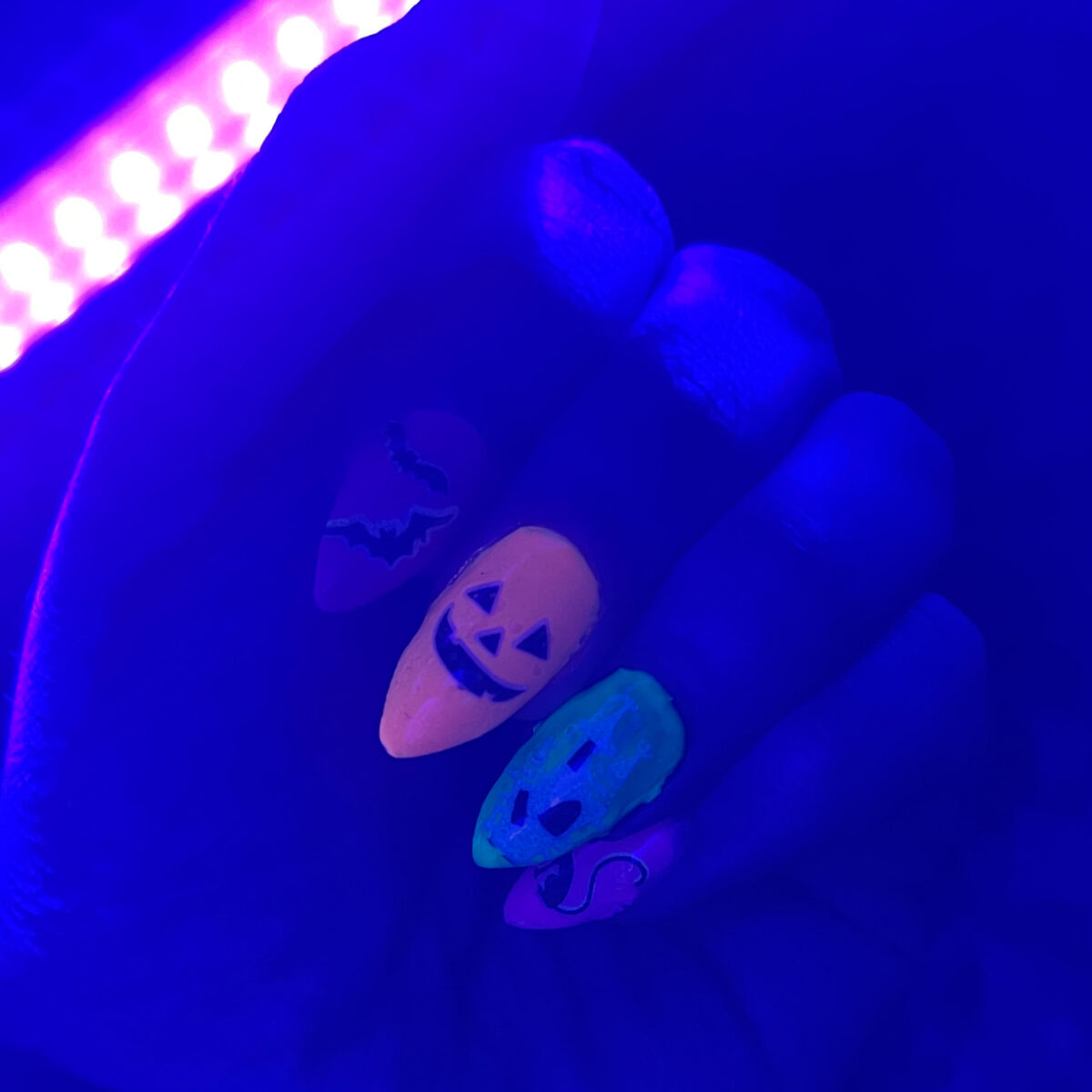 It may be a little challenging to tell from the above photos, but Peach Ring and Bubblegum are very reactive to blacklight. I think Jujubes is less reactive in these photos because it is on a black based nail instead of a white.
More Halloween Lifestyle Features
Final Thoughts on my Halloween Nail Art Tutorial for Beginners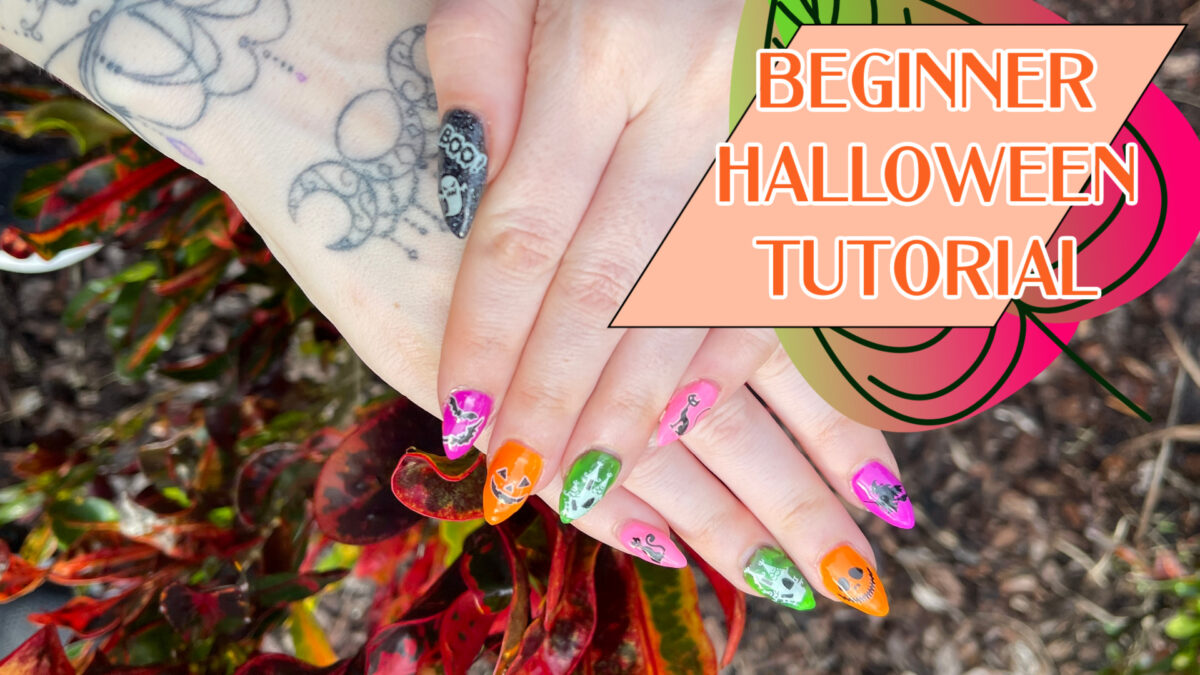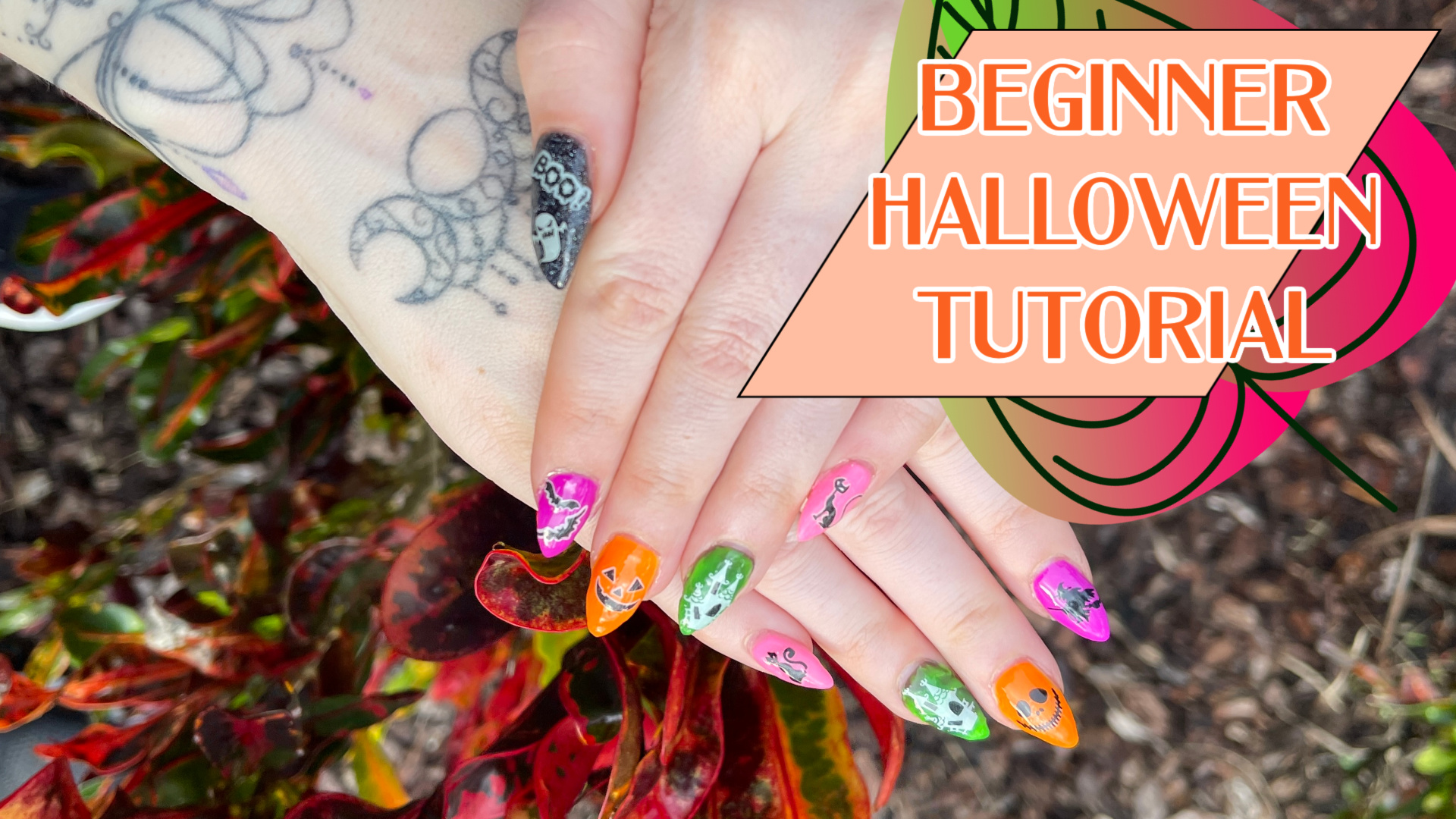 I am so grateful to have the time to finally show you my updated application technique for applying full coverage tips. This method works for me with tips of any length. For visual learners, I think this Beginner Halloween Nail Art Tutorial video will be very helpful, and perhaps it will help when you read the steps from the How to Glazed Donut Nails Tutorial.
What do you think of this new tutorial? Do you find it helpful if you are learning to DIY gel nails at home? How about the nail art? You could easily switch the gel polishes for glow in the dark regular polish. What are you wearing on your nails right now?
Fall Features