Monster High Draculaura Makeup Tutorial

Monster High Draculaura Makeup Tutorial
I'm back with more Monster High! This is my Monster High Draculaura Makeup Tutorial. I created a Live Makeup Tutorial on the Poise and Purpose Facebook page. This is my favorite Monster High tutorial of all of them, though Clawdeen is a close second!
PR + purchased by me.
Monster High Draculaura Makeup Tutorial Video
Watch the Monster High Draculaura Makeup Tutorial video here!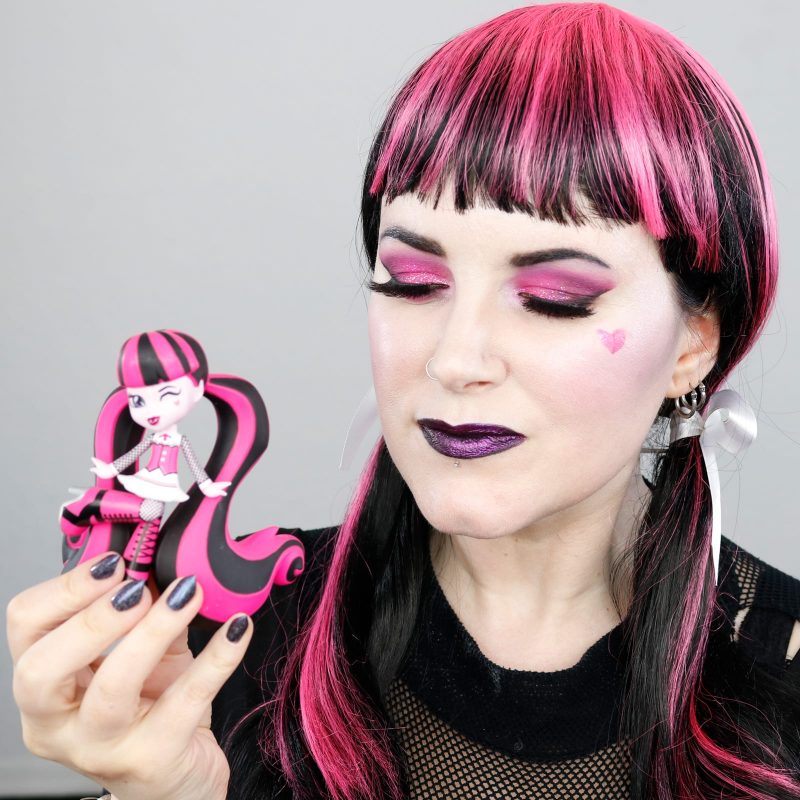 What I used for my Monster High Draculaura Makeup Tutorial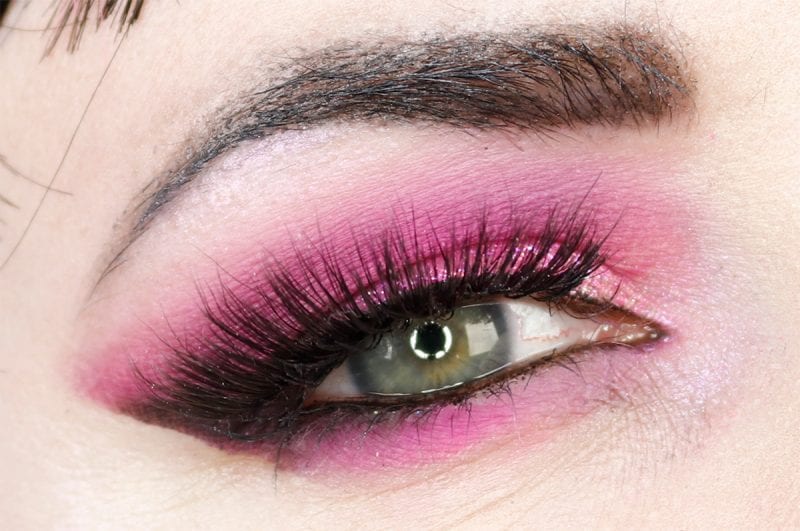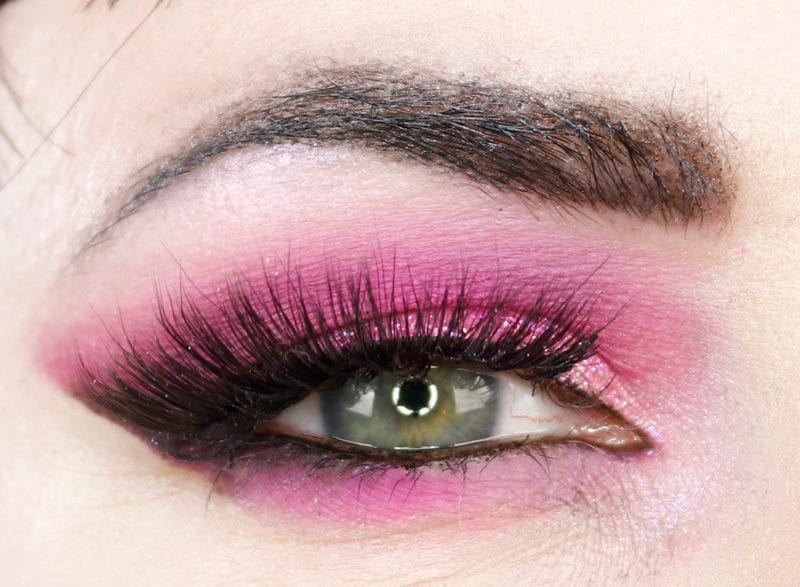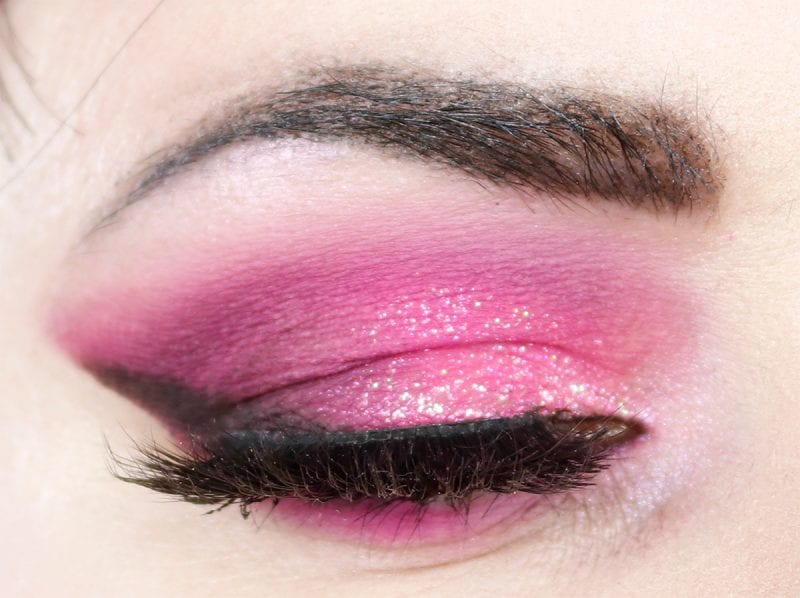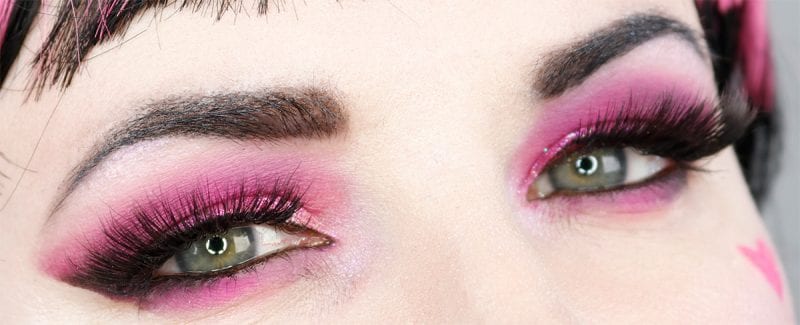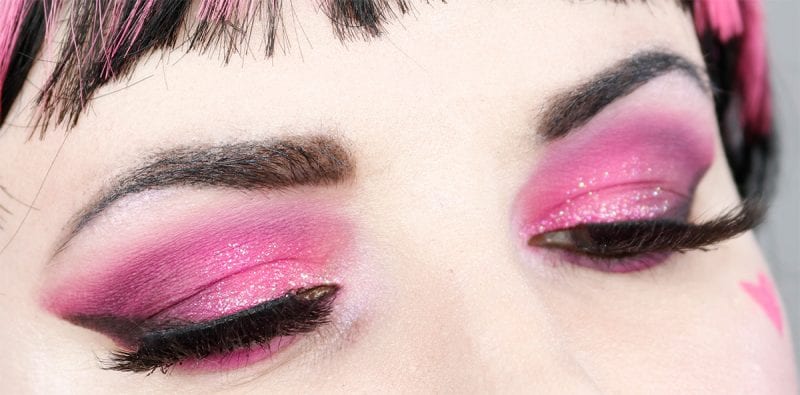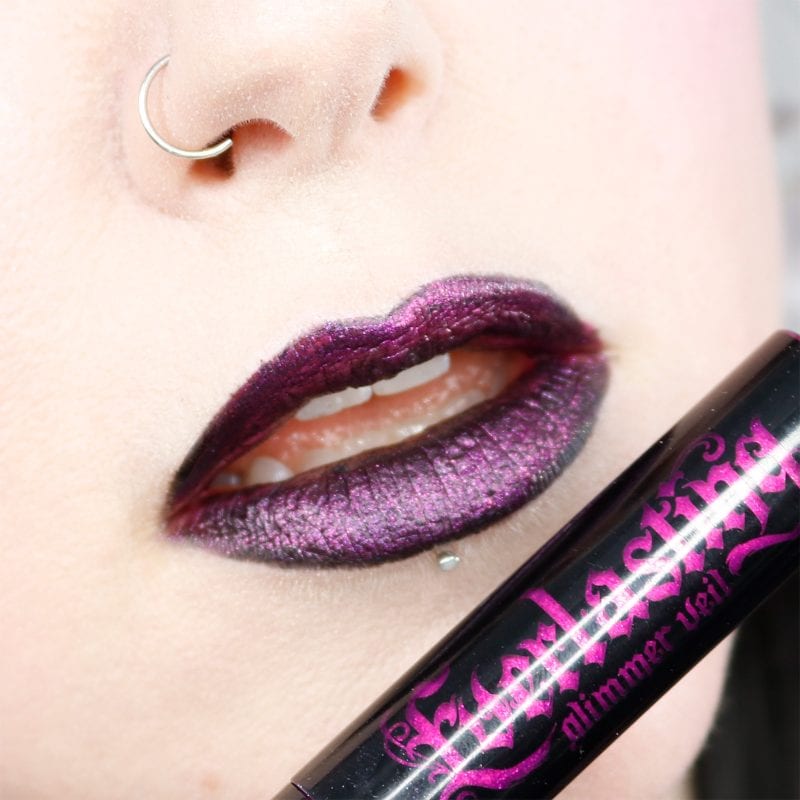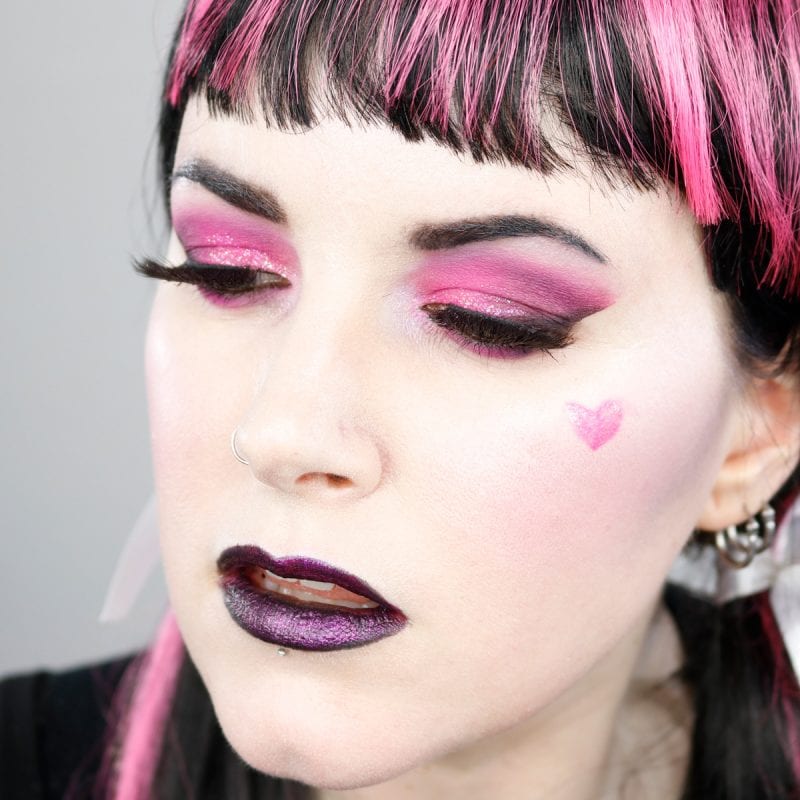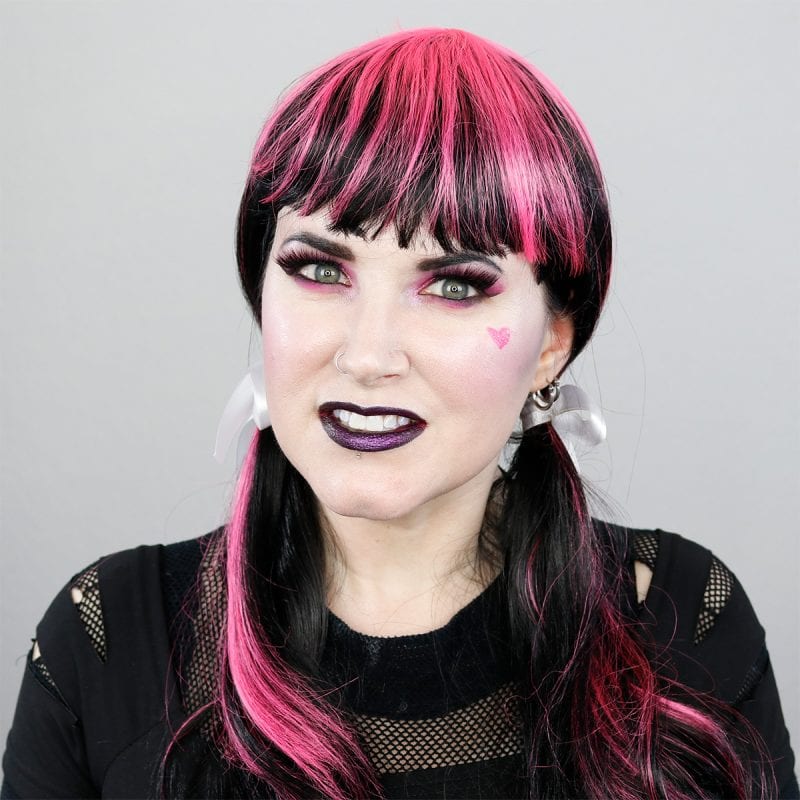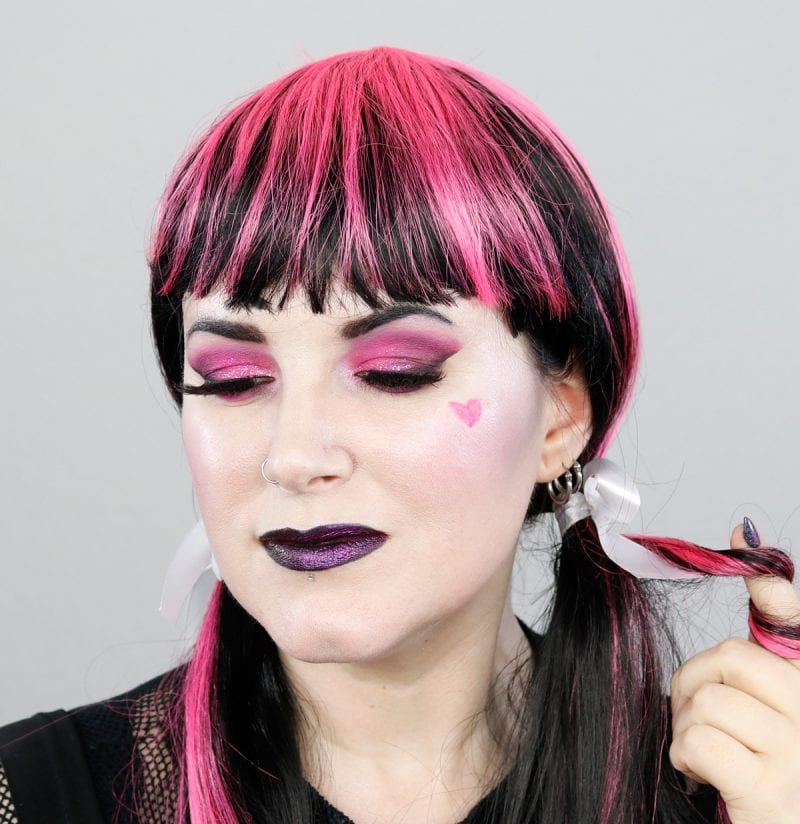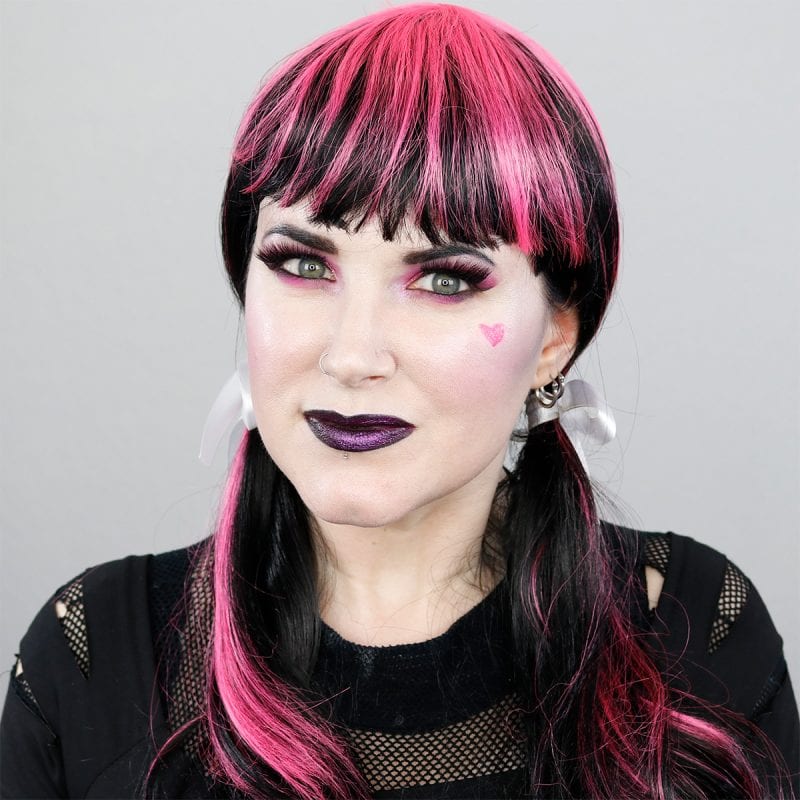 Fashion
Draculaura Wig
Patty Boutik Cut Out Blouse
Black Fishnet Top (hot pink would be better)
Eyes
Too Faced Shadow Insurance
Milani Prep Set Go Setting Powder
Makeup Geek Carnival – transition, lower lid
Makeup Geek Corrupt – outer lid, outer crease, outer lower lid, liner, to tightline
Sugarpill Dollipop – lid, crease, lower lid
Sugarpill Tako – under brows
Urban Decay Glitter Eyeliner in Grind – lid
Sugarpill Ghosted – highlight
Kat Von D Trooper liner  – upper lash line
Marc Jacobs Black 42 – waterline
It Cosmetics Superhero Mascara
Kiss Gala Lashes
Colour Pop Jet Set Black – Brow Pencil
Face
Hourglass Veil Mineral Primer
Huda Beauty FauxFilter Foundation in Milkshake (with a bit of the primer mixed in)
Makeup Revolution Ghost Sculpt – contour
Urban Decay Obsessed – blush
Aromaleigh Laluna Sparkle Powder – tops of cheekbones
Sugarpill Ghosted – highlight
Lips
Kat Von D Skully – lip pencil
Urban Decay Voodoo – lipstick
Kat Von D Razzle – glimmer veil
If I do this again, and I might because I'm in love with the eyes, I'll go back over the black eyeshadow with a pencil brush rather than the bullet brush I used. I think that will give me a more solid line. I'll also use Glamour Doll Eyes Skeletina or Aromaleigh Digitalis Purpurea for my contour instead. Those colors are less harsh than what I used.
I'm in love with how the lips turned out too. Those colors go together so nicely! Honestly, I've loved every single color of the Kat Von D Glimmer Veils that I've bought (Thunderstruck, Dazzle, Razzle, Reverb and Wizard), I think I need to get Shockful and Televator.
I have to admit, I like how the Huda Beauty FauxFilter Foundation applied on top of the Hourglass Veil Mineral Primer. That stuff really is miraculous! The reason I added a bit of primer in was to enhance the glow.
Monster High Makeup Tutorials
Original Monster High Tutorials
Other Halloween Tutorials