Monster High Frankie Stein Makeup Tutorial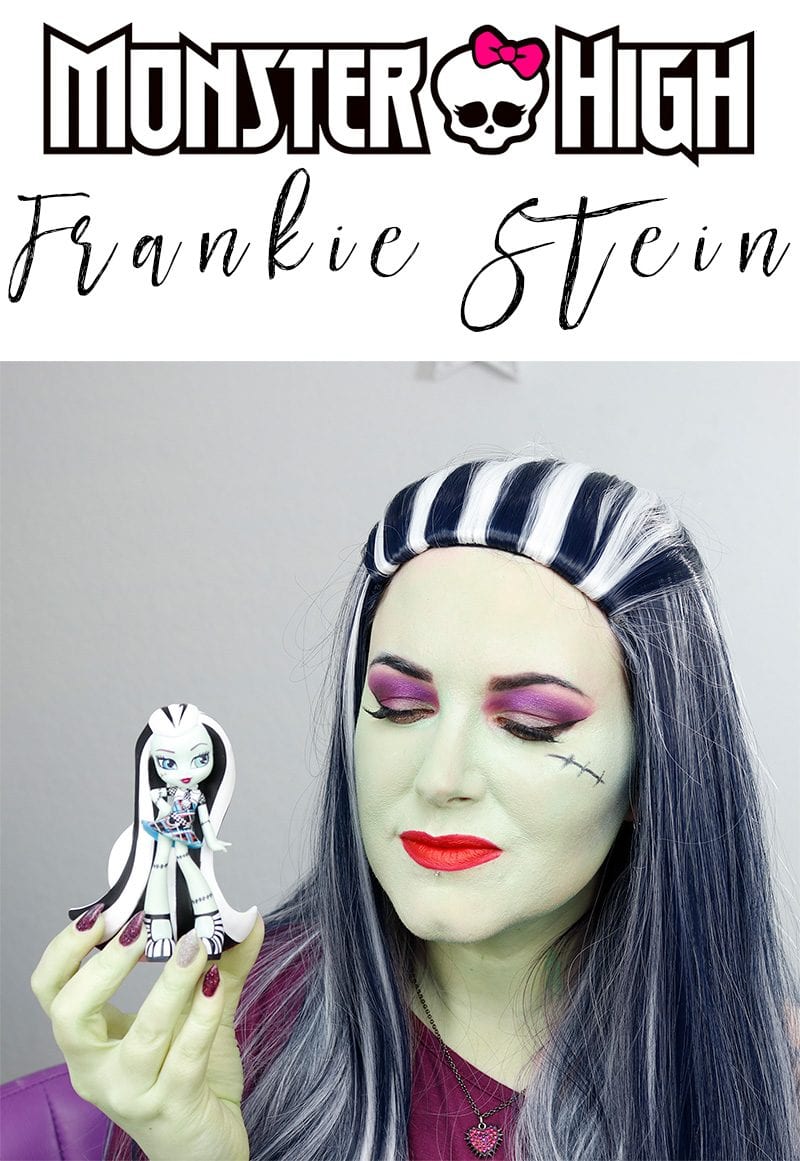 Monster High Frankie Stein Makeup Tutorial
You know I love Monster High! I'm back with a Monster High Frankie Stein Makeup Tutorial. I created a Facebook Live Makeup Tutorial for Poise and Purpose. This is a full face tutorial, not just eyes. I got creative with the foundation.
Monster High Frankie Stein Makeup Tutorial Video
Watch the Monster High Frankie Stein Makeup Tutorial video here!

What I Used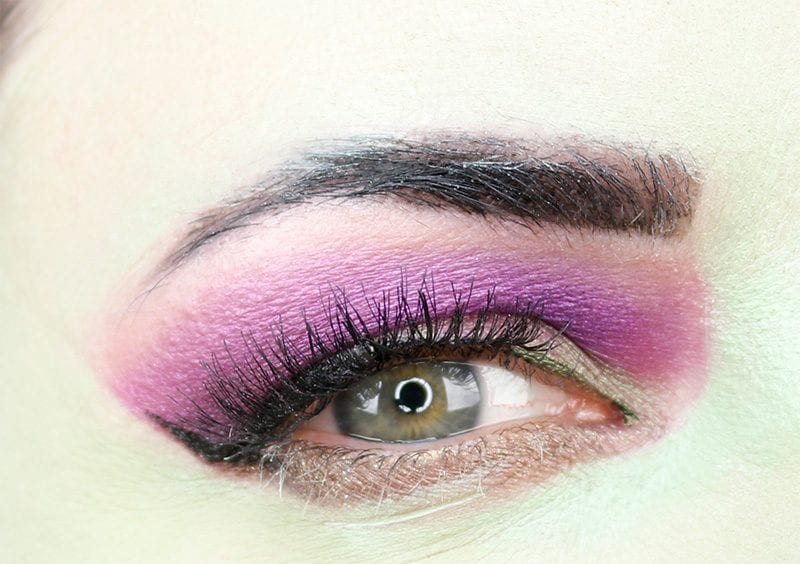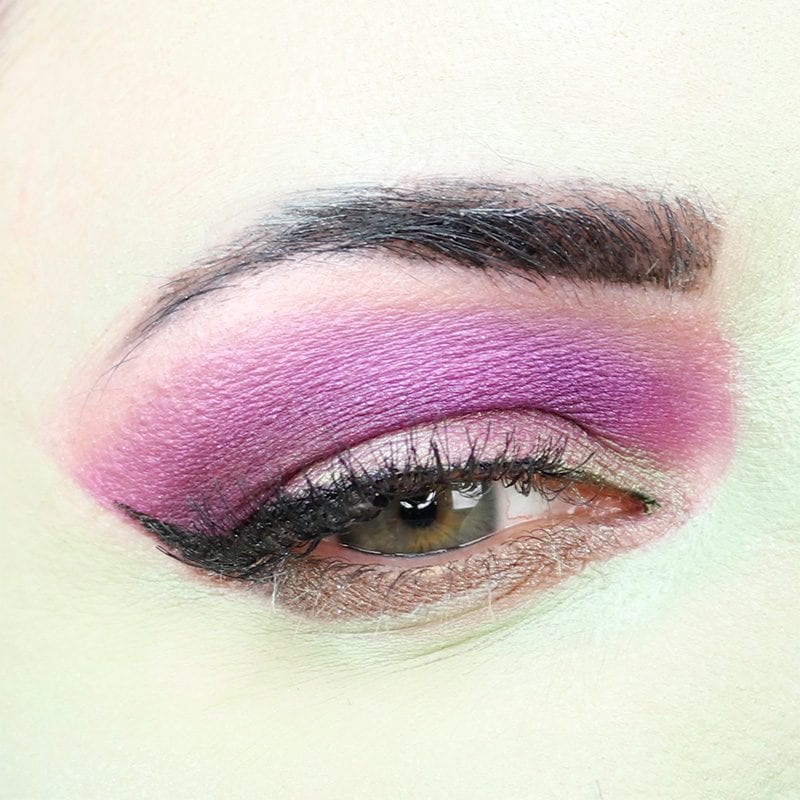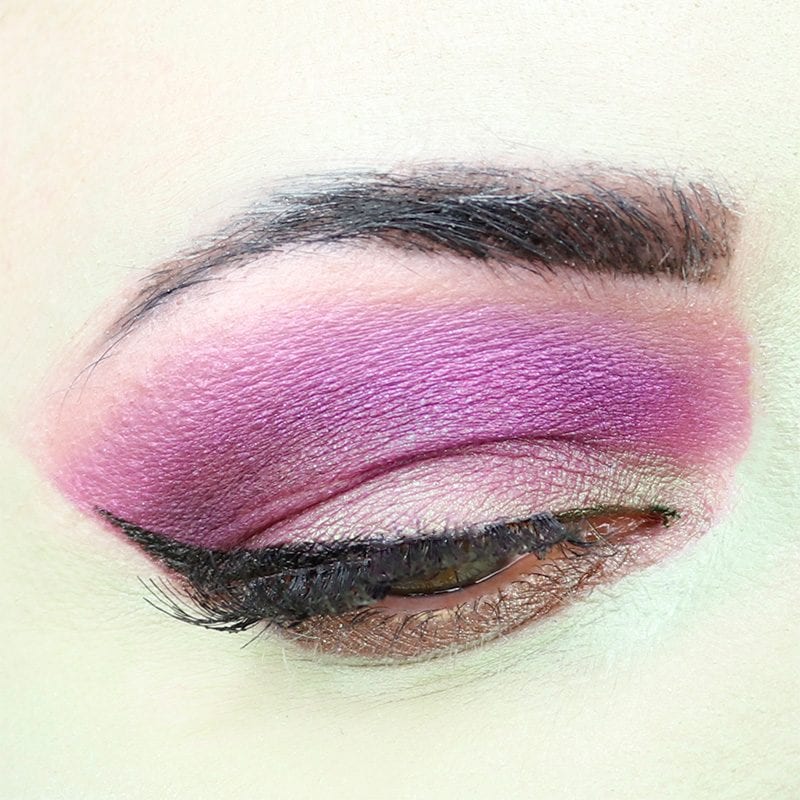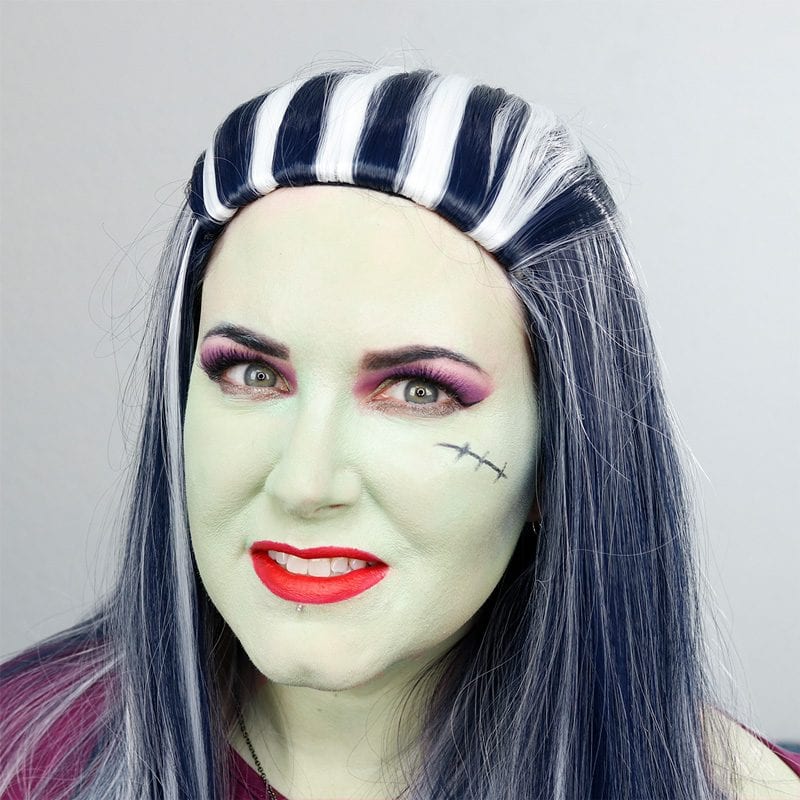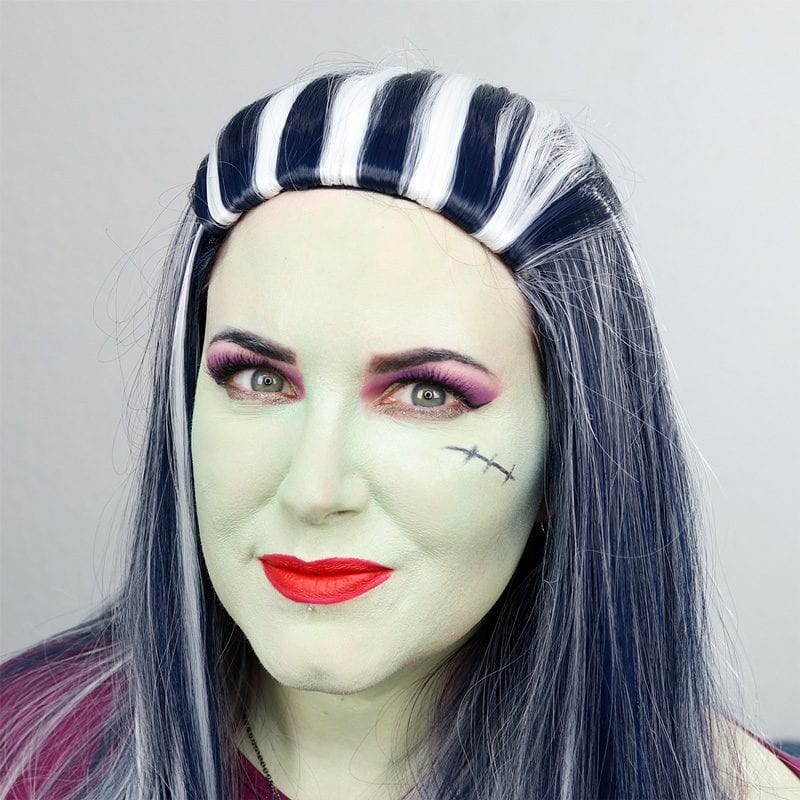 Fashion
Monster High Frankie Stein Wig
Eyes
Too Faced Shadow Insurance
Milani Prep Set Go Setting Powder
My Pretty Zombie Anthrax – lid
Sugarpill 2AM – crease
Sugarpill Heart-Shaped Cookie – transition
Sugarpill Tako – matte highlight
Sugarpill Poison Plum – to deepen crease
Sugarpill Castle on the Hill – to deepen crease
Geek Chic Heck – lower lid
Geek Chic Doin' Me a Frighten – crease
Kat Von D Trooper liner – upper lash line
Eyeko Black Magic Curling Mascara
Ardell Demi Wispies with Duo Brush-On Lash Glue (cut in half)
Wunderbrow in Jet Black
Face
Colorescience All Calm Clinical Redness Corrector SPF 50 (use coupon code ALLCALMCN to receive a free mini brush on SPF)
LA Girl Pro Concealer in Green (as foundation)
Nyx HD Setting Powder
Makeup Revolution Ghost Sculpt– contour
Kat Von D Alchemist Emerald – highlight
Makeup Geek Moon Phase – highlight
Urban Decay 24/7 Perversion liner – stitches
Lips 
Kat Von D lip pencil in X
Urban Decay lipstick in 714
I think the wig really helps the whole look come together! I don't normally like to paint my skin another color, but I think the LA Girl Green concealer worked well as a green foundation in a pinch. If you don't want to use green concealer all over your face, you could use the Graftobian Monster Wheel.
I spent 6 hours and 15 minutes at the salon on Thursday getting my hair lightened a bit and making the blue brighter. I also added a purple section where the black used to be. It's a very deep purple. After the salon, I came home, scarfed down dinner, and then went to make this facebook live. Unfortunately, after I got back from the salon my rosacea decided to flare up. I woke up with an acne breakout Thursday morning but wasn't anticipating also having a flare. My skin turned bright red, got very hot and painful to the touch. It was not fun. I'm not sure what triggered it, which makes it hard to prevent.
I've got my wig to do my Cleo De Nile tutorial, but I'm still waiting on my Draculaura wig to get here. It needs to get here now!
Halloween 2017 Monster High Makeup Tutorials
Other Monster High Makeup Tutorials
Other Halloween Tutorials