I was feeling a little better today after hitting the gym so I put together an easy Demoness look. The key to this look is really having the cute little clip-in horns. I got them at some Party store a few years ago and I've worn them countless times on and off over the past 5 years.
Easy Demoness Look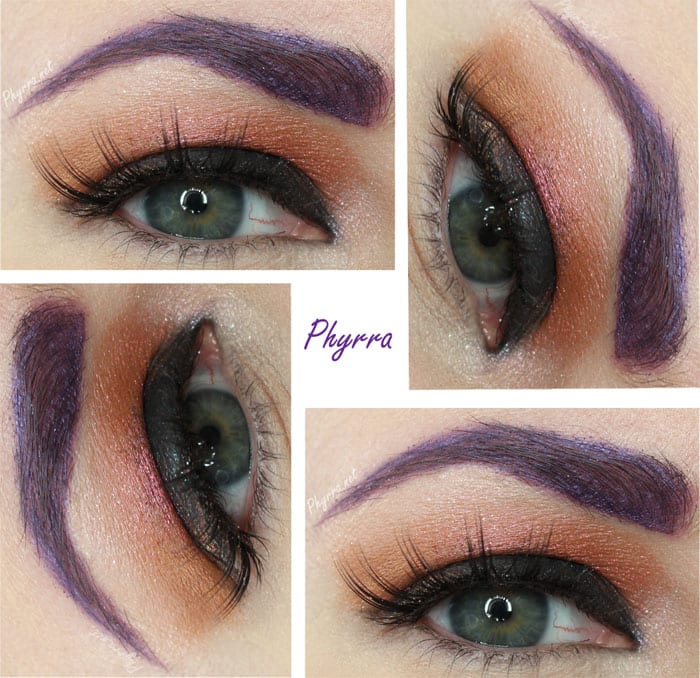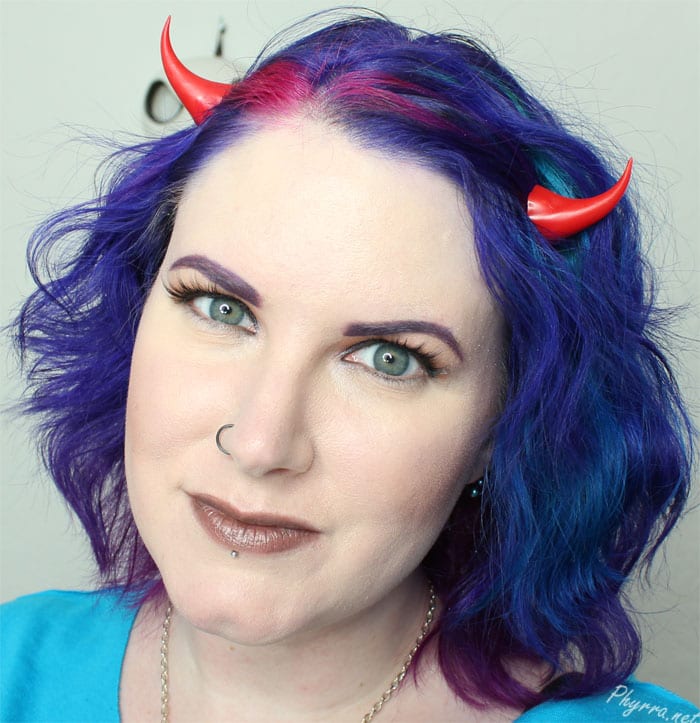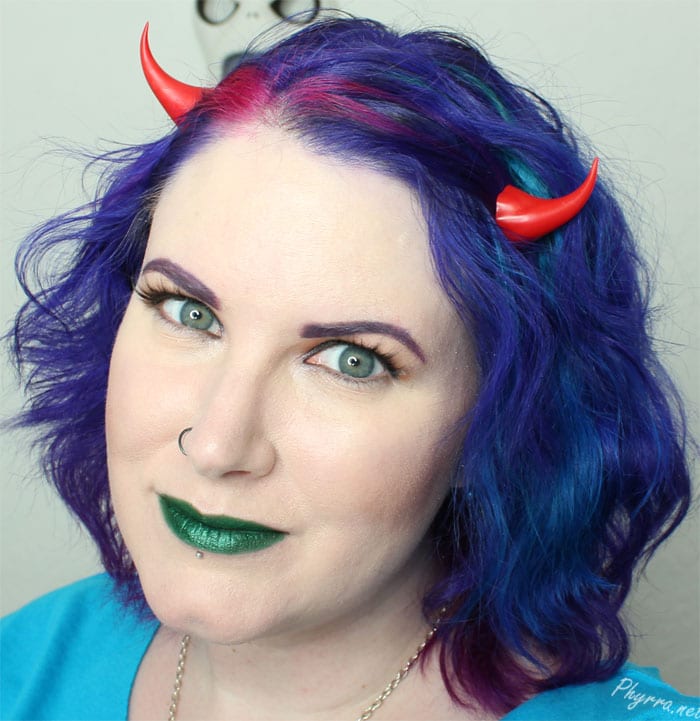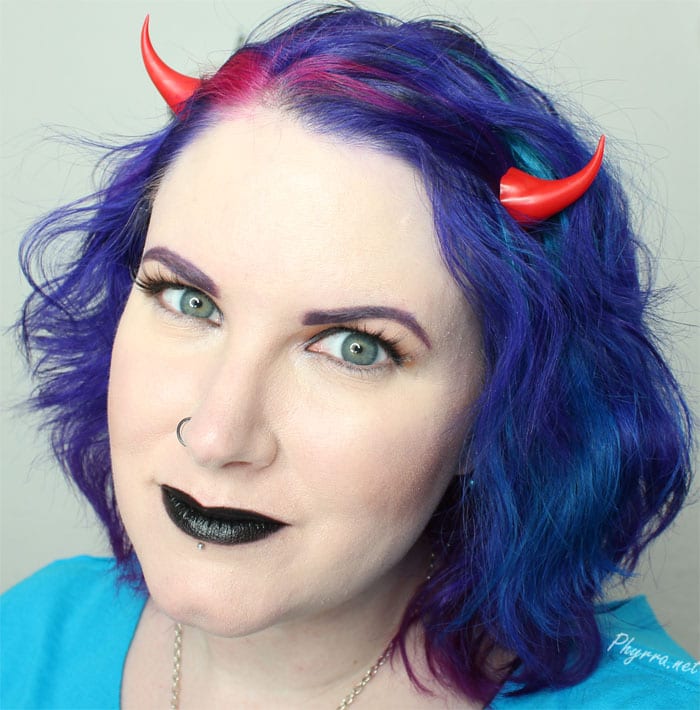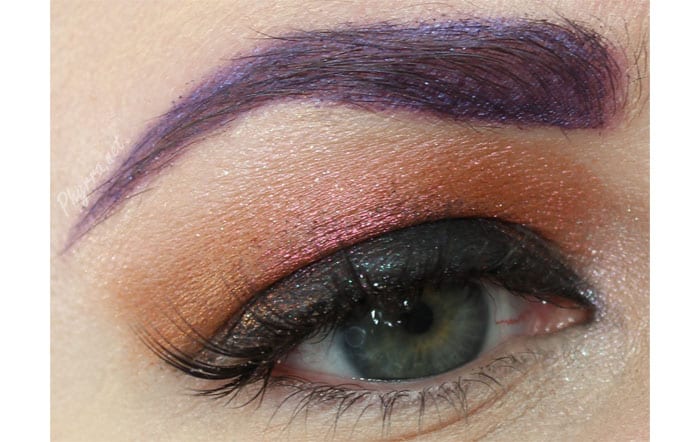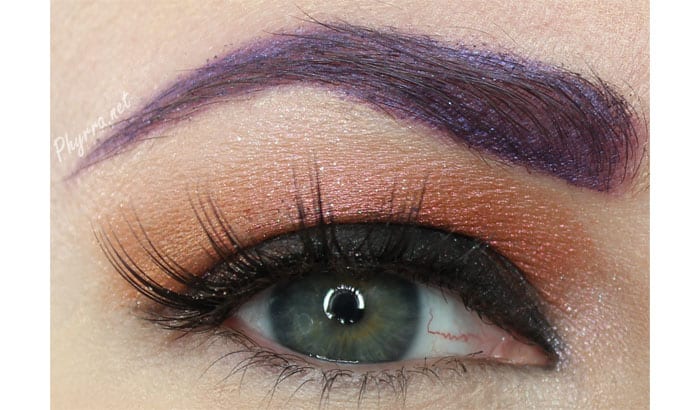 To recreate my eye look here are the steps to take
1. Apply Obsessive Compulsive Cosmetics Skin Primer as eye primer.
2. Use e.l.f. Studio Makeup Mist & Set on a brush to apply Sugarpill Stella to the lid.
3. Use a soft dome brush to apply Inglot 81 pigment to the crease.
4. Highlight under the brows with MAC Fairy Lite (discontinued, purchased when MAC was cruelty free, sub an iridescent pink or orange)
5. Line the upper waterline with NARS Eye Paint in Black Valley.
6. Add Ardell Spiky Lashes.
7. Choose a black, red, or orange lip product for Hellfire lips.
I chose Inglot 81 because it changes between orange, copper, and cranberry red, making it perfect for a fiery effect. I chose Sugarpill Stella because it's a black filled with rainbows.
You can get clip-in horns like mine from Amazon.
Eyes
OCC Skin Primer – eyeshadow primer
Sugarpill Stella (e.l.f. Makeup Mist & Set – lid
Inglot 81 – crease
MAC Fairylite – inner corner and under brows
Ardell Spiky Lashes (fantabulash)
NARS Eye Paint in Black Valley – uppper waterline
Sugarpill Elemental Chaos – brows (on top of a purple cream base)
Face
OCC Skin Prime
Cover FX CC Cream in N Xtra Light
Cate McNabb Naked Peach – blush
Too Faced Candlelight Glow Duo – highlighter
Lips
1 Colour Pop Wet
2 Colour Pop Bunny
3 Colour Pop Bull Chic
I hope you find this to be an easy look to recreate. I think it's super cute. Of course, I love my purple brows.
What do you think of my Easy Demoness Look?
Follow me on Twitter, Youtube, Pinterest, Instagram, Tumblr, Google Plus, BlogLovin' and Facebook.