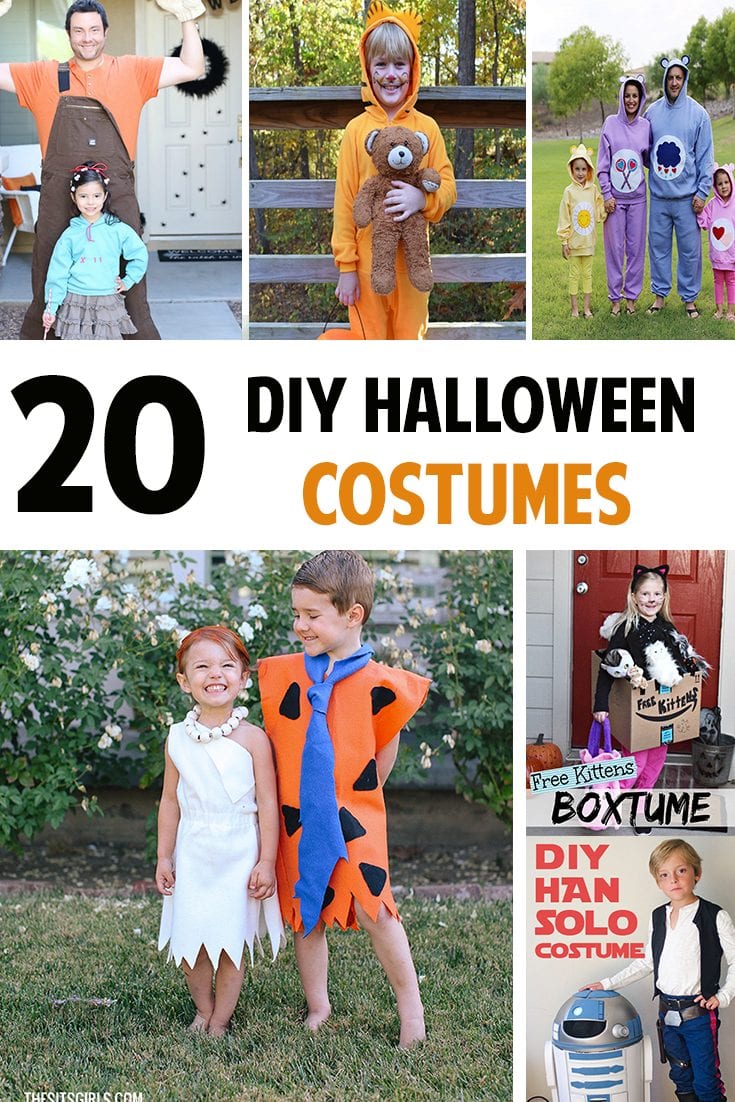 DIY Halloween Costume Ideas
Today I'm sharing 20 DIY Halloween Costume Ideas with you! Sometimes you don't want to buy a pre-made costume and you'd rather make one yourself. So check out these super cute Halloween costume ideas for kids and adults!
20 DIY Halloween Costume Ideas
The DIY Skeleton Family is so cute! And I'm sure Hal Solo will be very popular this year.
I'm going to have to make the DIY Medusa Snake Headband for myself, but in purple and black, of course! It's really cool.
Do you know what you're going to do for Halloween this year? I'm still not sure what I'm going to end up doing for a costume. I need to see what Ray wants to do. We normally like to coordinate our costumes. Plus it also depends on how many Halloween parties we'll be attending this year. Who knows, maybe I'll even throw my own Halloween party!
I hope you find my DIY Halloween Costume Ideas helpful!
More Halloween Features
Halloween Makeup Tutorials