Dark Siren Costume
I wanted to share my dark siren costume with you. Many of my friends have theme parties, which I love. It's an excuse to get dressed up in a costume and have some fun. For my friend Mike's birthday, he chose a toga party theme because he wanted to dress up as Poseidon and have togas. I went as a dark siren and Ray dressed up as a gladiator.
Cruelty-free Makeup Tutorial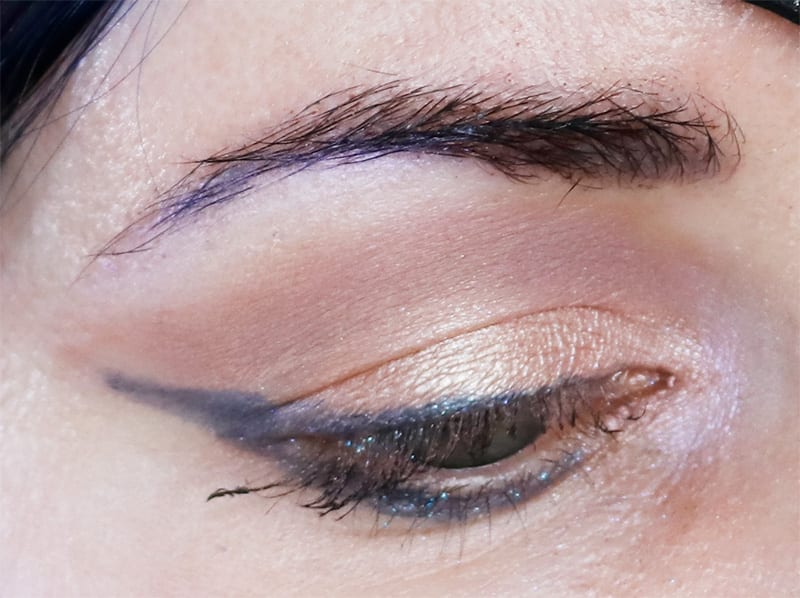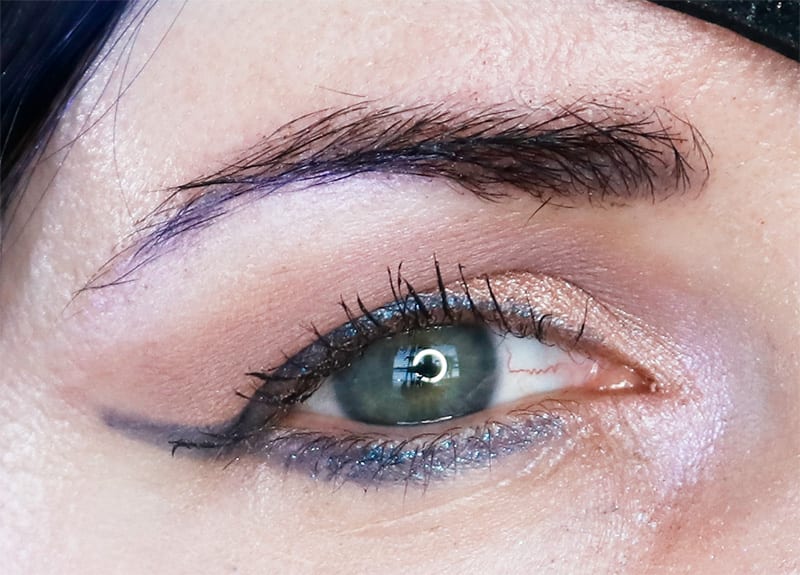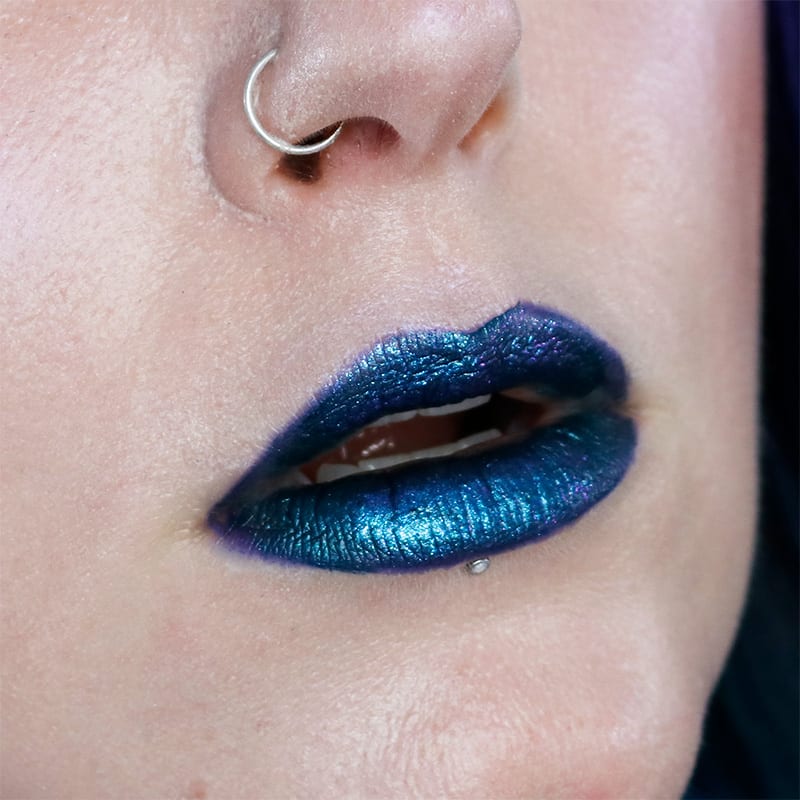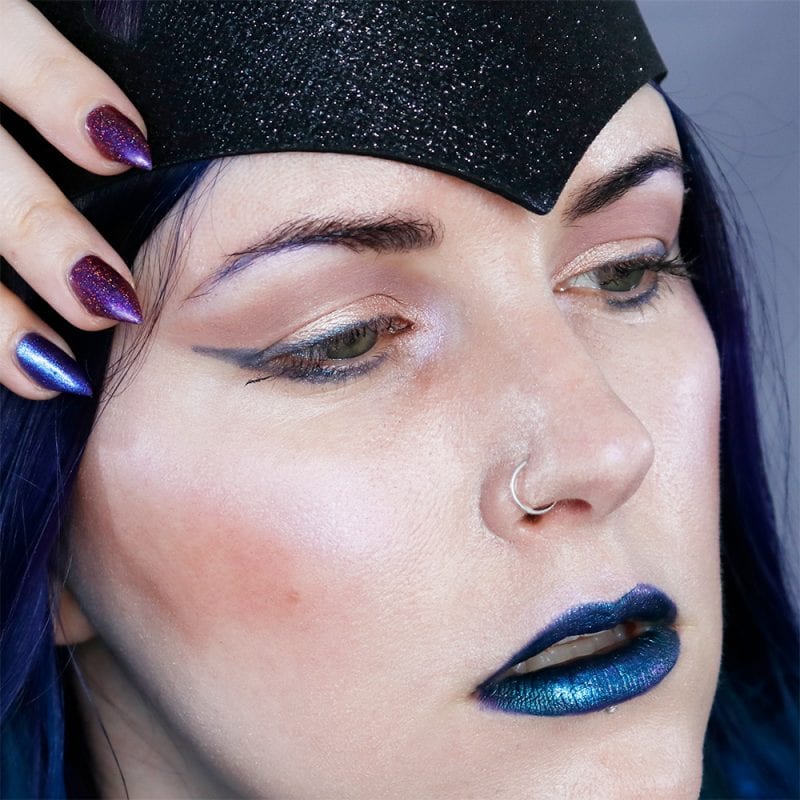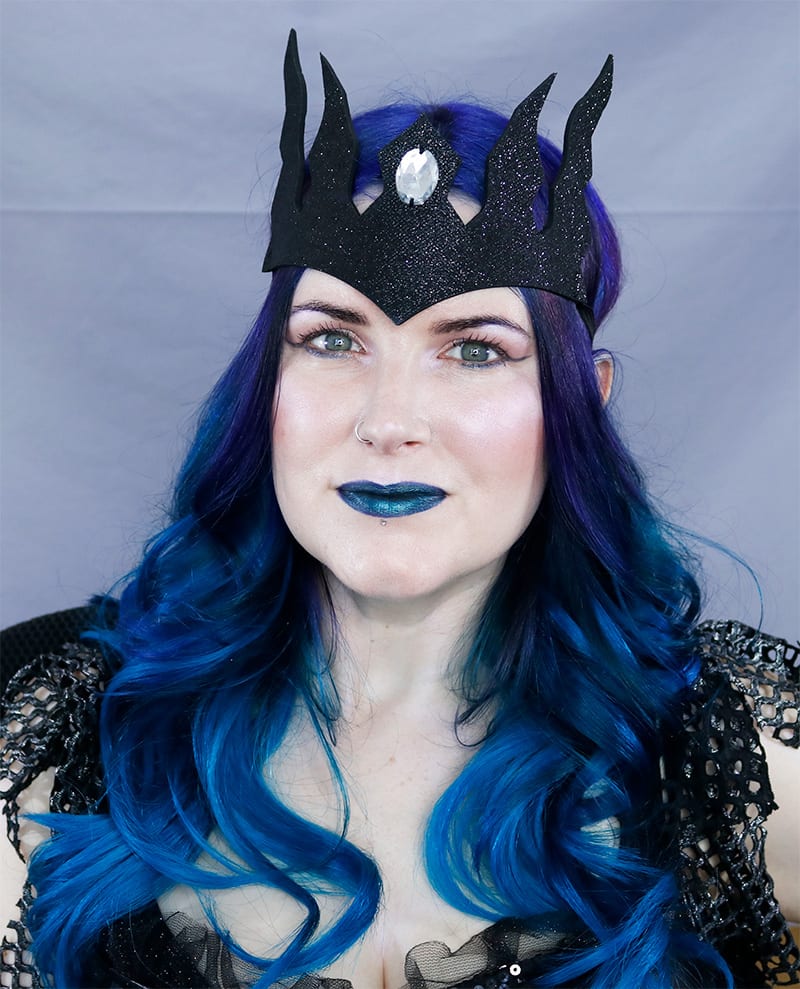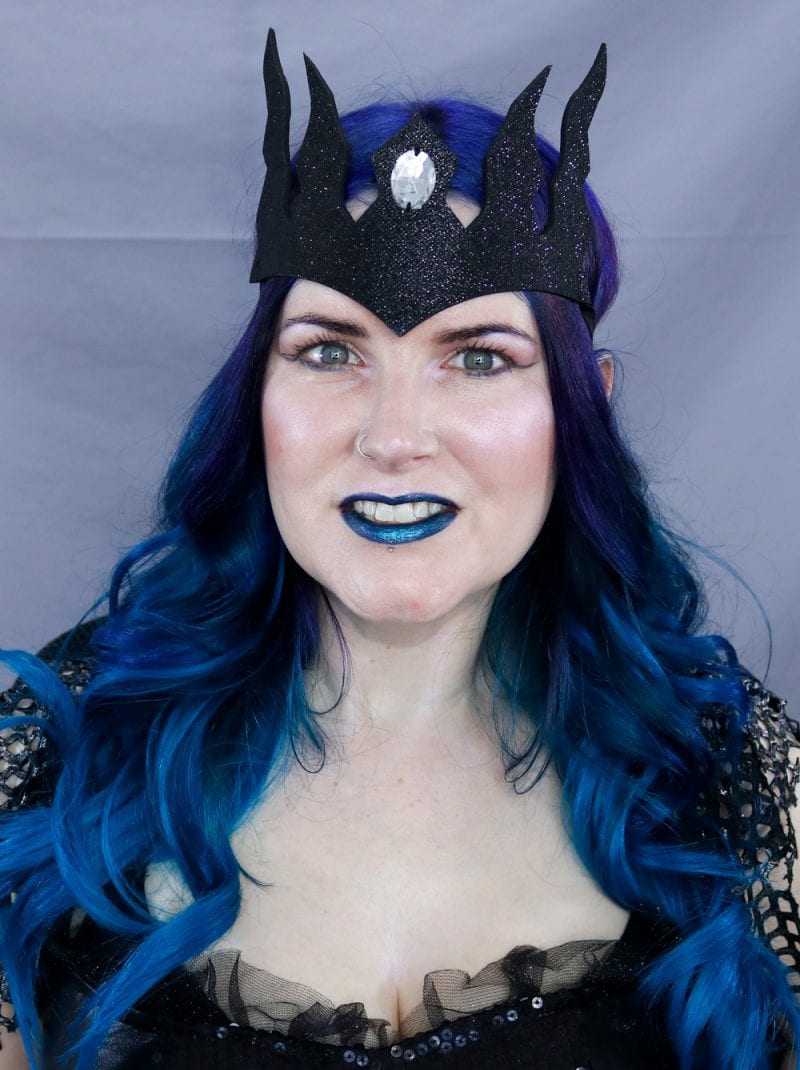 Eyes
Urban Decay Primer Potion
Darling Girl Chick Flick – lid
Viseart Cool Mattes 2 Palette – crease
Black Moon Cosmetics Catshark – highlight
Urban Decay LSD pencil – liner
Milk Makeup Kush Mascara
Face
Smashbox Primer Water in So Chill Coconut
Milk Makeup Blur Stick
Nudestix Nudies Tinted Blur Stick in Light 1
theBalm Balm Beach – blush
Black Moon Cosmetics Catshark – highlight
Lips
Kat Von D Poe pencil
Too Faced Melted Metallic lipstick in The Real Teal
Kat Von D Starflyer liquid lipstick – center of lips
To keep this look quick and easy, here's how to recreate it.
Use a multi-dimensional shimmery light shade on the lids.
Lightly contour the eyes with a cool-toned taupe matte.
Line the eyes with a dark blue pencil starting from the lower lash line (if you have hooded eyes like me) and wing them out, then fill in the upper lash line.
Add mascara and highlight the inner corner and under the brows.
Apply the foundation.
Define the cheeks with a soft blush/contour shade.
Highlight the cheeks.
Line the lips with a dark blue lip pencil, then fill in the lips with the liquid metallic matte teal blue lipstick.
Add dimension to the center of the lips with an iridescent lipstick.
Spritz with setting spray to last all night.
If I'd had more time to do my makeup, I would  have also added scales to my face. See how with my sideshow mermaid tutorial.
Pizza Cake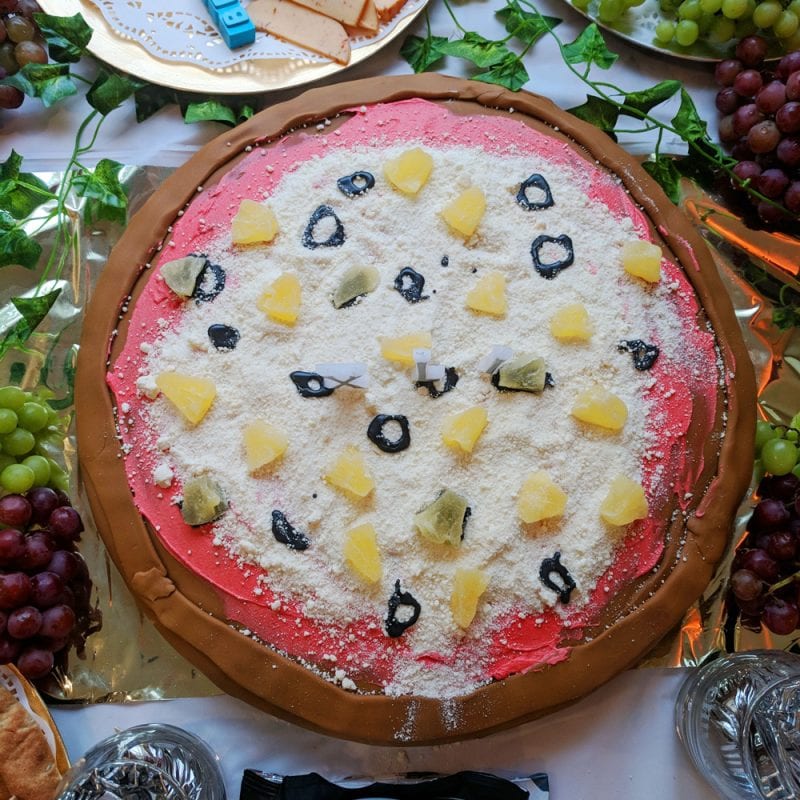 For Mike's birthday, J made him a Mt. Dew pizza cake. I helped her make the cake. We put in Mt. Dew, as well as the zest of 3 lemons. She did an amazing job decorating the cake to make it look like a pizza. The 'shredded cheese' on top is white chocolate that was shredded to look like cheese.
Toga Party

This is the best photo I could manage of me with Mike dressed as Poseidon.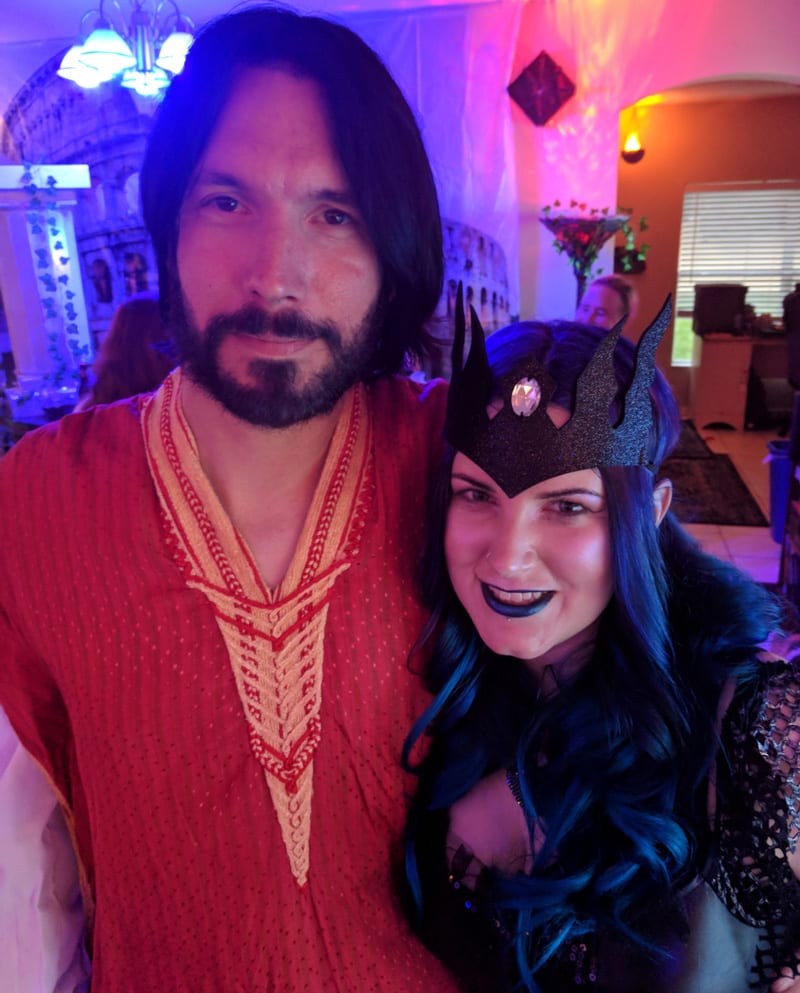 My friend Ryan.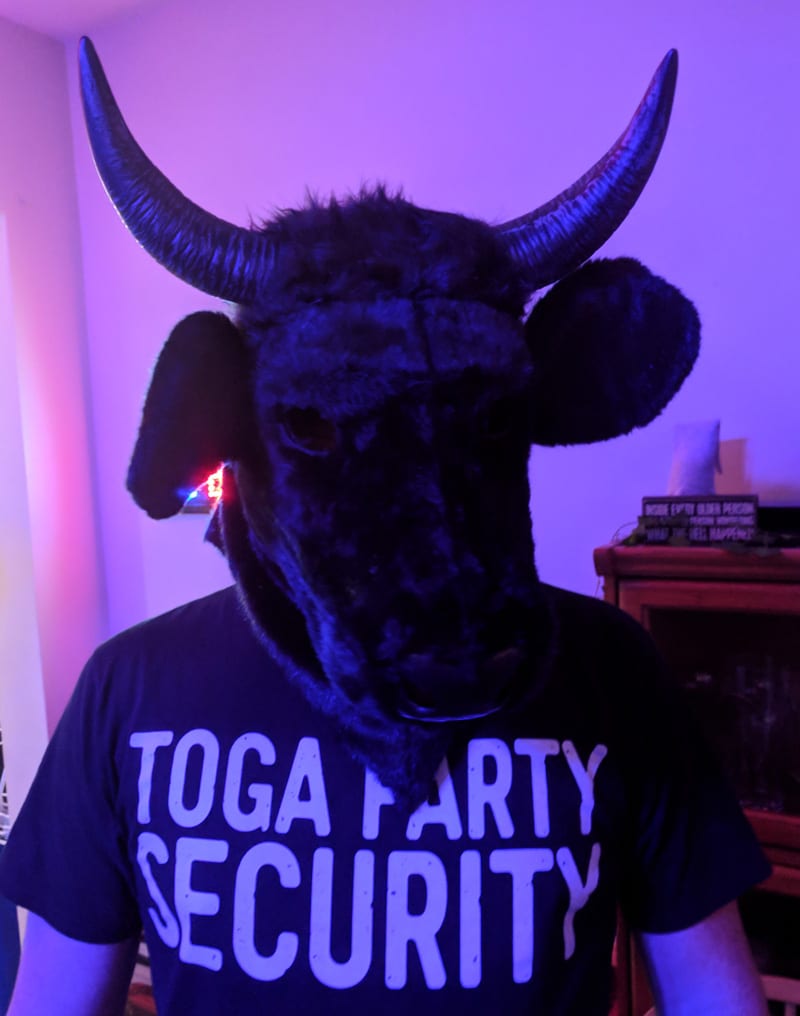 The Minotaur Toga Party Security. (also known as our friend Steve)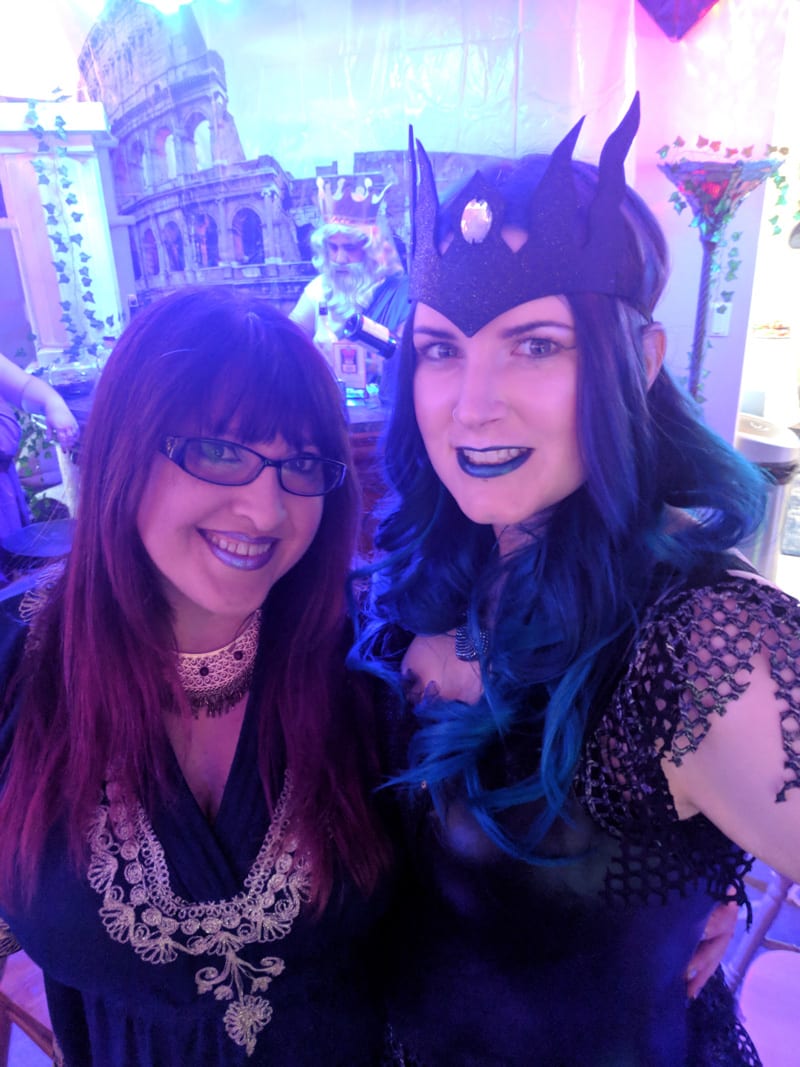 My BFF Corinne!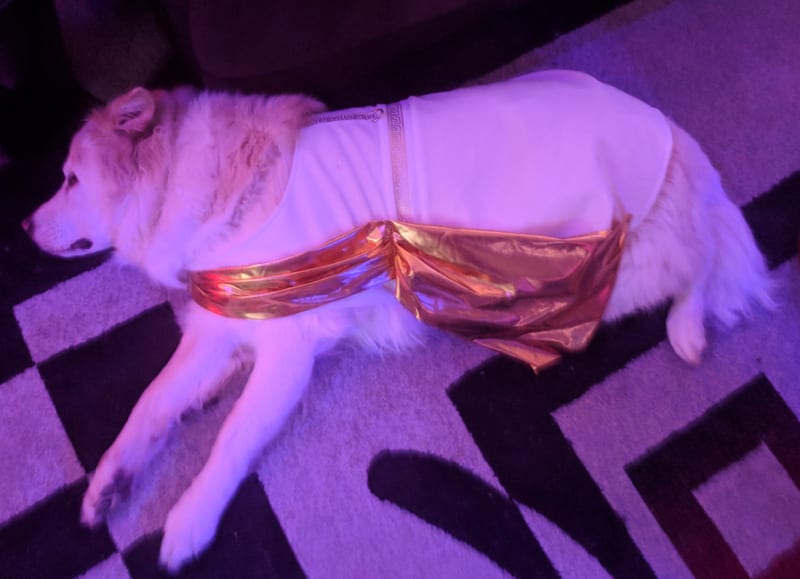 Even Trogdor wore a toga costume!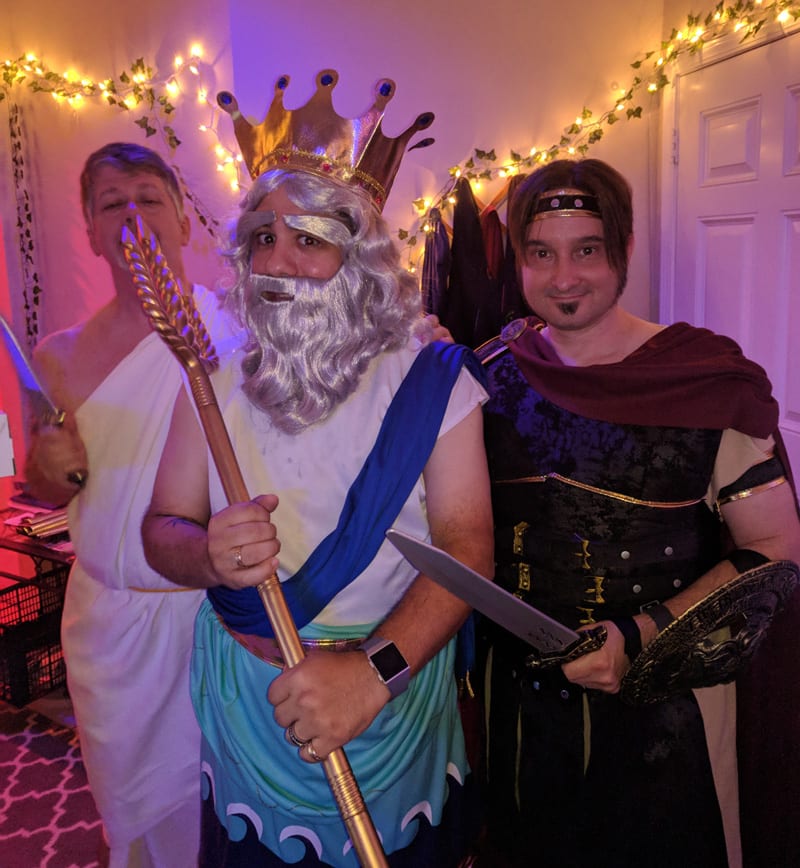 Mike, Ray and Mark.
Gladiator Costume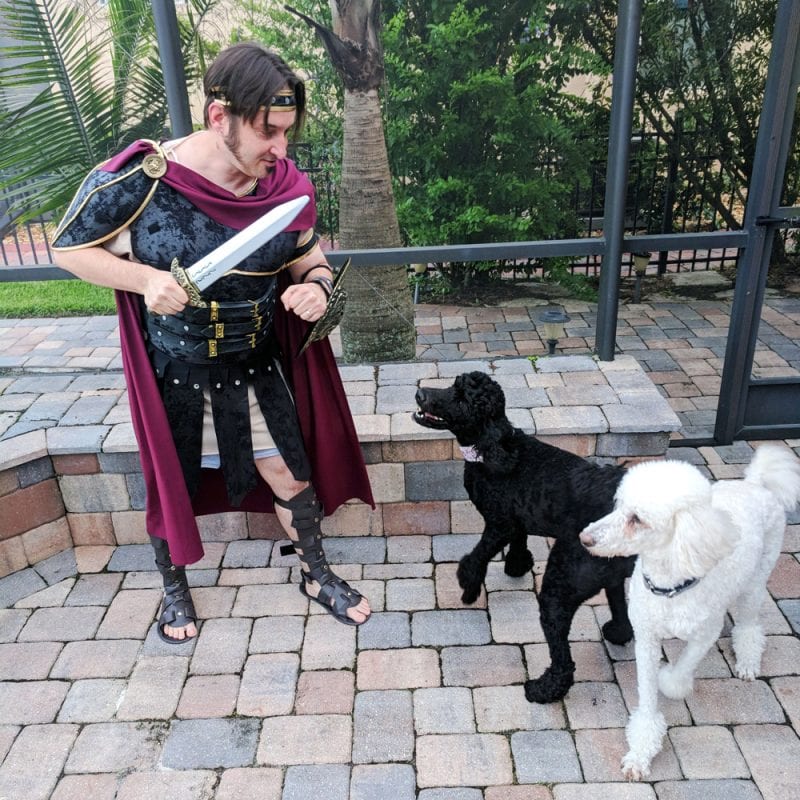 Ray's Gladiator costume was perfect for the theme. I got a good shot of him pretending to fight the deadly poodle monsters!
Dark Siren Costume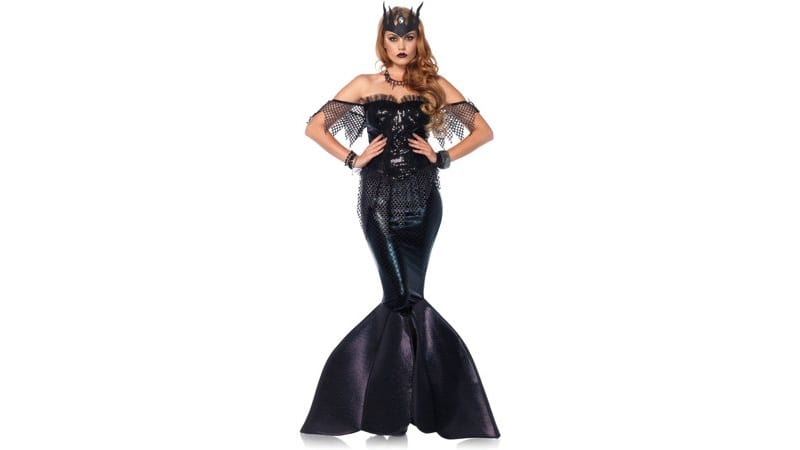 At 5'4″ I'm too short (even in heels) for the tail to look the way it does in the promo shot above.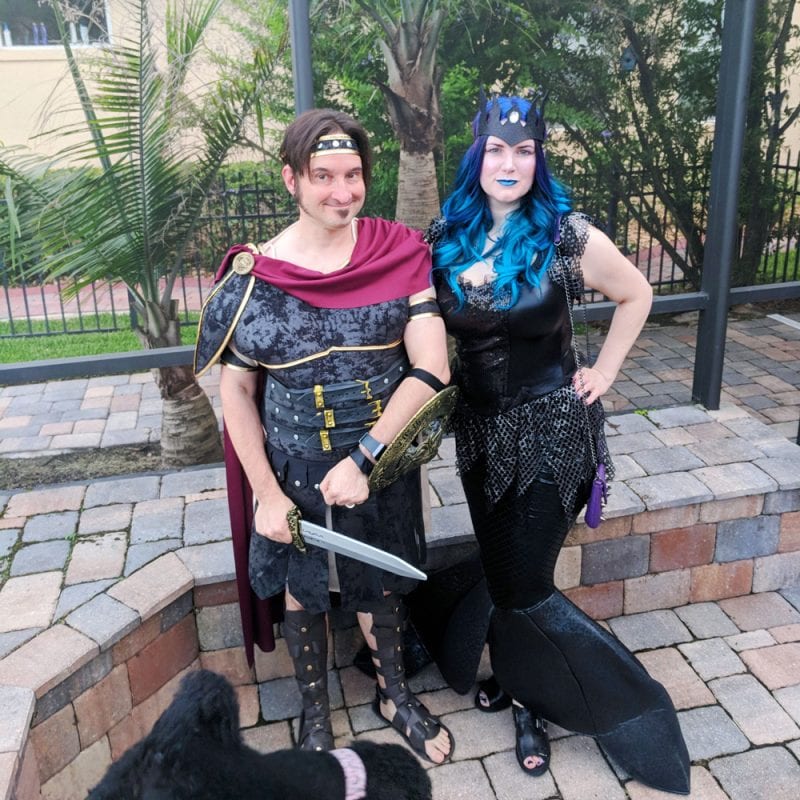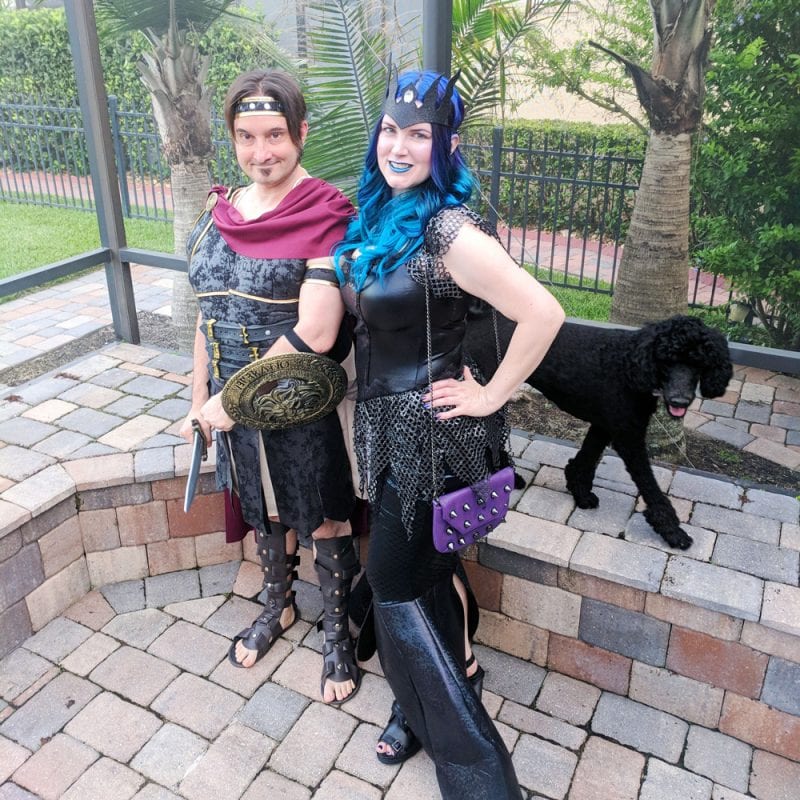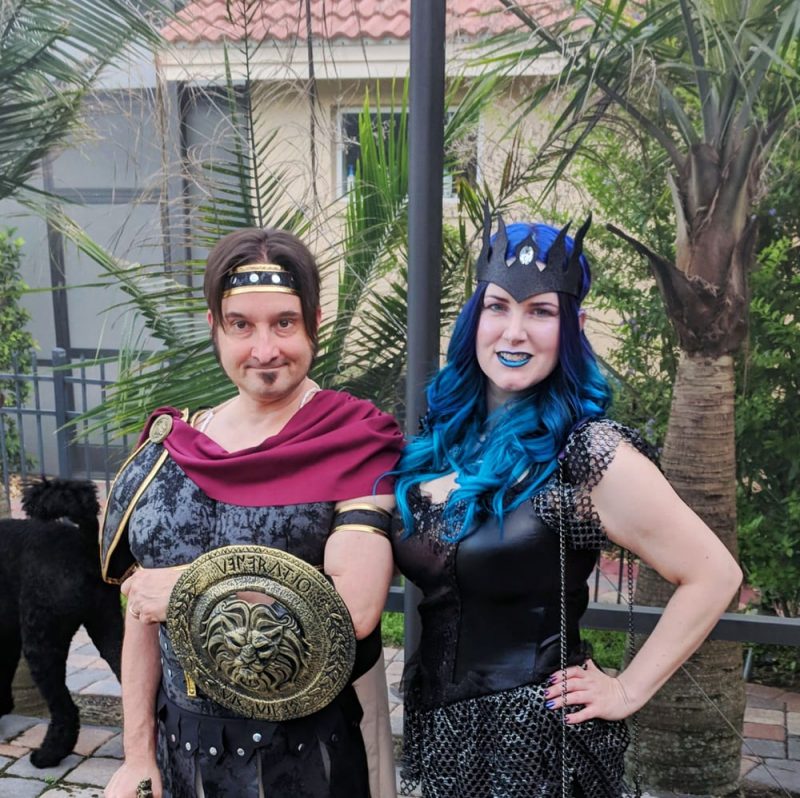 Dr. Martens Bondage Sandals (similar style)
Steve Madden Purple Spiked Handbag (similar style)
I bought the Leg Avenue Deep Sea Siren, aka dark siren, costume. It's a sexy mermaid costume with black sequien bustier and net accens. The skirt is lamé with a shimmer foam fin and matching foam glitter jewel crown. I bought size Large because I'm a 36DDD and 149 lbs. I'm 5'4, and this costume was a little long for me, but fit otherwise.
However, this sexy mermaid costume does not breathe! My legs were sweating like crazy and I didn't think to put any anti-chafing gel on, so I changed out of this costume later and into my backup costume, the Skeleton Mermaid.
Next time I wear my Dark Siren Costume, I'll be sure to put on yoga shorts or something to prevent my legs from sweating so much. I'm also going to see how it looks with my tallest platform boots, since that will help the tail to look more like the promo shots.
Do you ever throw theme parties? Do you like to dress up?
Costume & Halloween Tutorials