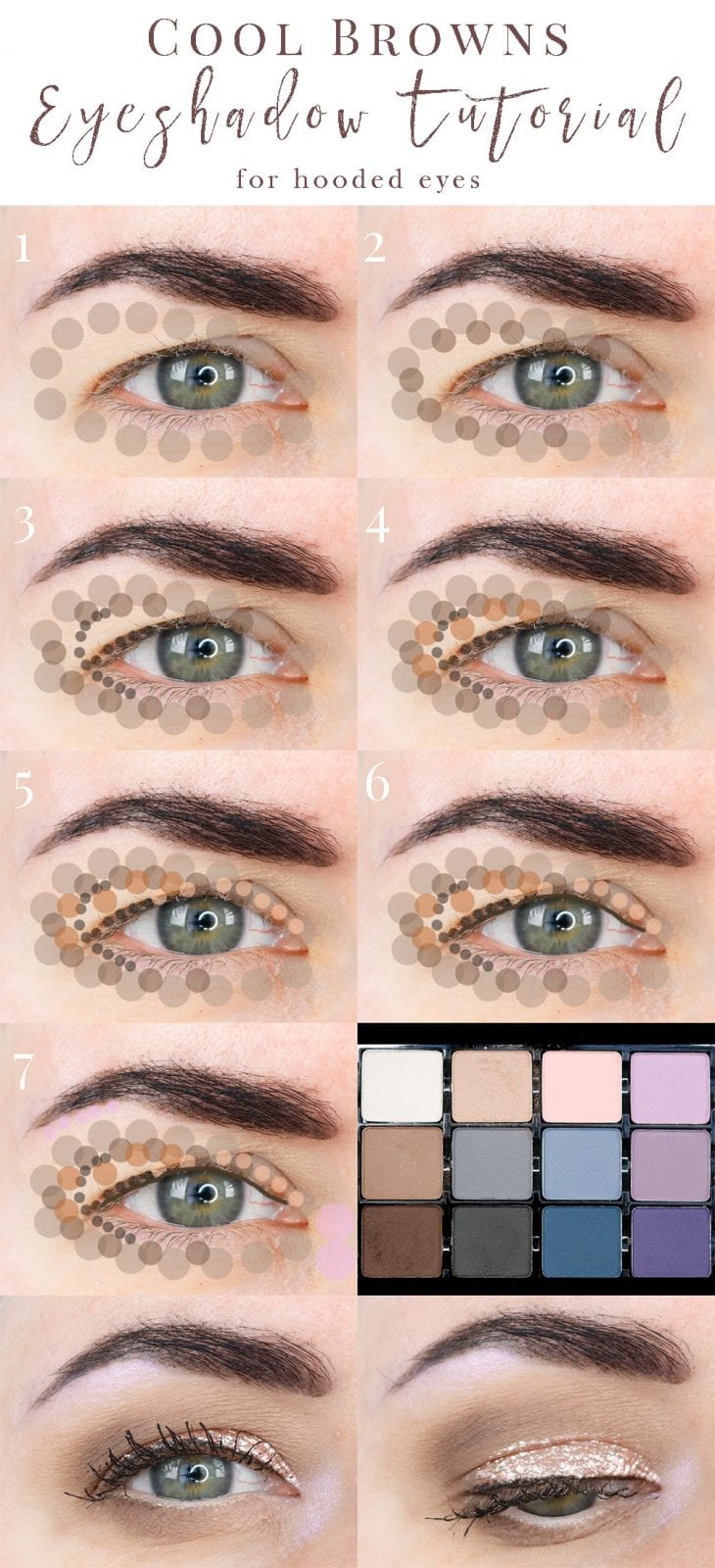 Cool Browns Eyeshadow Tutorial
If you've been around my blog for a while, you'll know that warm brown eyeshadow isn't my thing. However, I've fallen in love with these cool browns from the Viseart Cool Mattes 2 palette, so I created a cool browns eyeshadow tutorial for hooded eyes for you with this palette. You can skip step 5 if you want an all matte eyeshadow look.
Some people have commented that they don't think I have hooded eyes. My eyes are very hooded. Above is a 'dot' version of the tutorial with my eyes as hooded as possible. The instructions are the same for both photos.
What You Need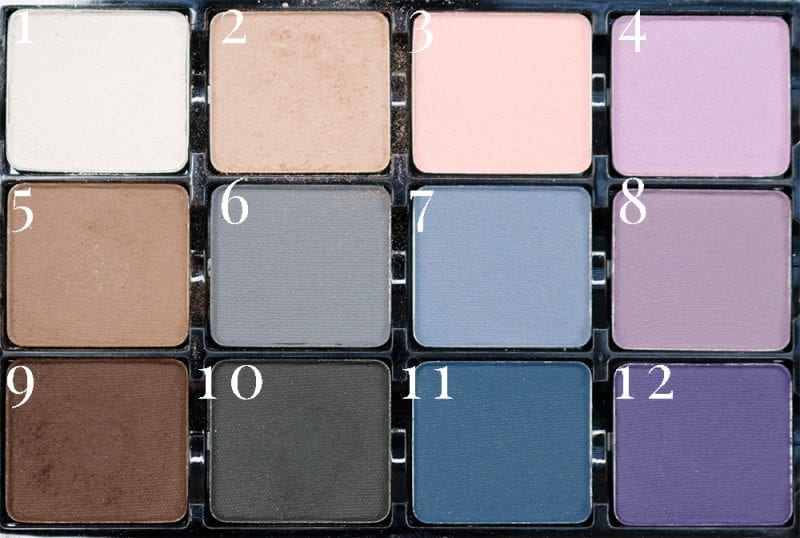 The Viseart Cool Mattes 2 palette is the main product I used for this tutorial.

I also used 2 of the Pixi Liquid Fairy Lights – Crystalline and RoseGold. Crystalline is an iridescent white with pink and blue shifts. RoseGold is a very light peachy rose gold shade. I mixed these two colors together to create my sparkly lid. Skip this if you want an all-matte look.

I used Kat Von D Mad Max brown liquid eyeliner, but you could use any liner you like.
Cool Browns Eyeshadow Tutorial Step-by-Step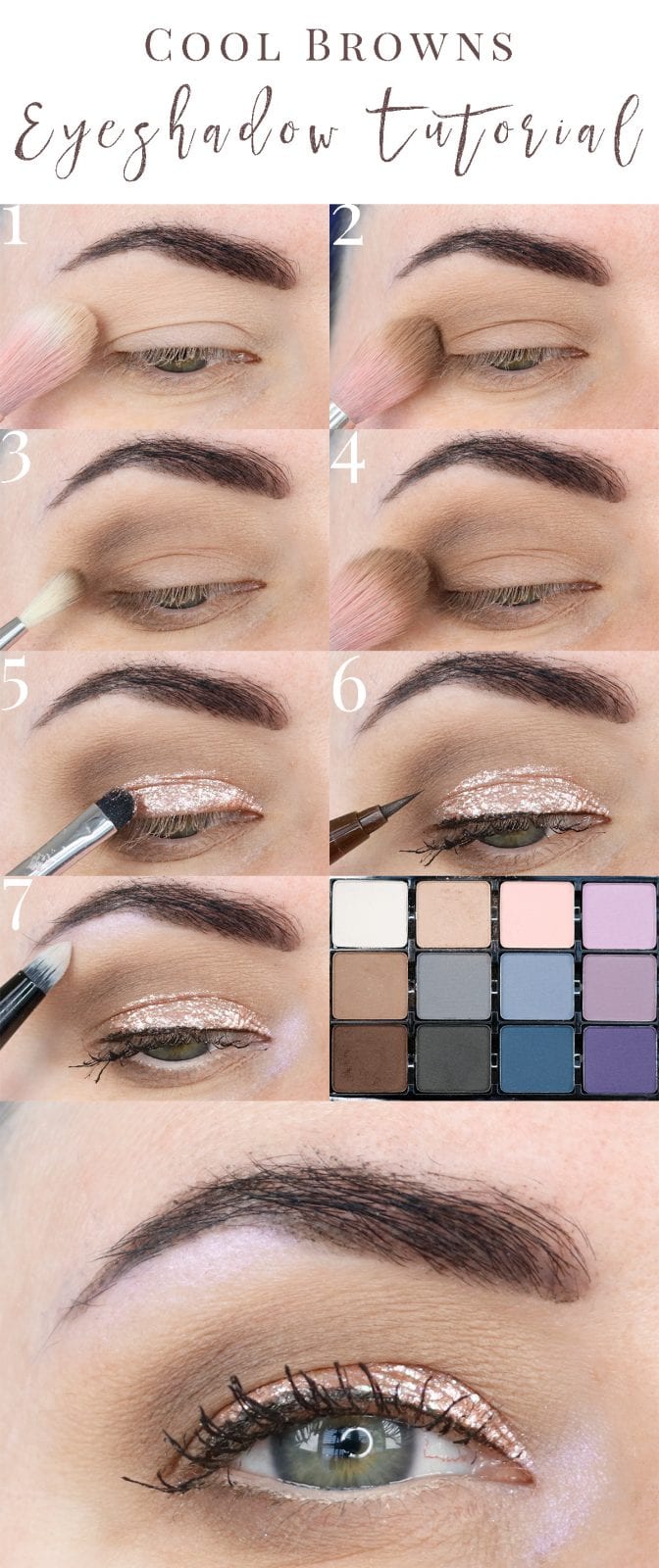 Use a fluffy brush to apply shade 2 all over the lid, crease and lower lid. I do large, soft circles. This is my transition shade and I used the bdellium 787 brush.
Apply shade 5 all over the lid, crease, and outer half of lower lid with a fluffy brush. I used the same 787 brush for a diffused effect.
Deepen the outer V and outer lower lid with shade 9 on a small fluffy brush. I used the Sigma E36 brush.
Deepen the outer half of the lid and crease with shade 5 on a fluffy brush. Then blend in small circles over the outer half of the eye and the crease. I used the bdellium 787 brush.
Mix Pixi Liquid Fairy Lights in RoseGold and Crystalline together on a small brush and apply to the inner 3/4 of the lid. I used the Sigma E21 brush. Skip this step if you want an all-matte look.
Apply mascara primer, mascara and liquid eyeliner. I used Pur mascara primer, Milk Makeup Kush mascara and Kat Von D Mad Max liquid eyeliner. You can apply false lashes instead if you like.
Highlight at the inner corner and under the eyes. I used Black Moon Catshark on my Kat Von D Shade + Light Eye contour brush.
The Viseart Cool Mattes 2 palette is so easy to work with! I love this eyeshadow formula. It's very easy to blend out, the pigmentation is perfection. This is such an amazing eyeshadow formula.
One of the best things about this cool browns eyeshadow tutorial look is that it's a very versatile basic look to learn. You can make it more natural by skipping the liner and glitter lid. Go glam by adding false lashes and winged liner.
Where will you wear this Cool Browns Eyeshadow Tutorial look?
Cruelty-free Makeup Look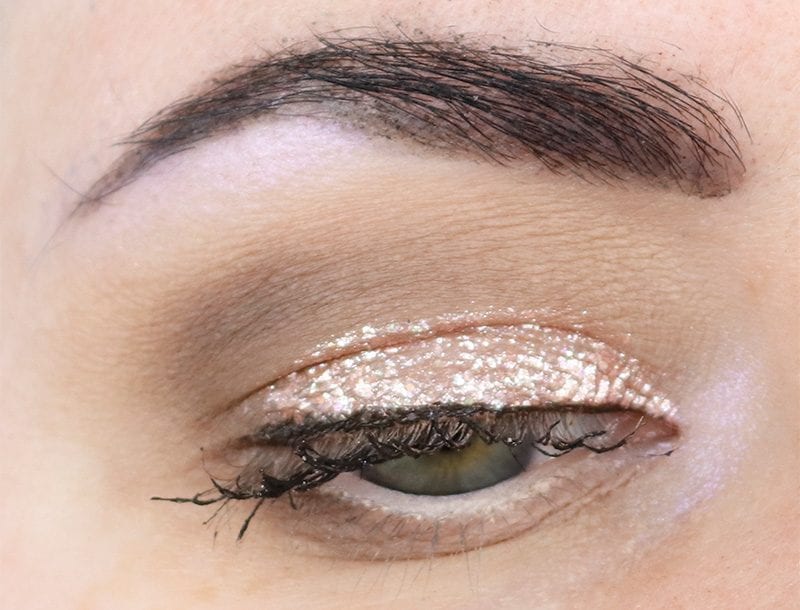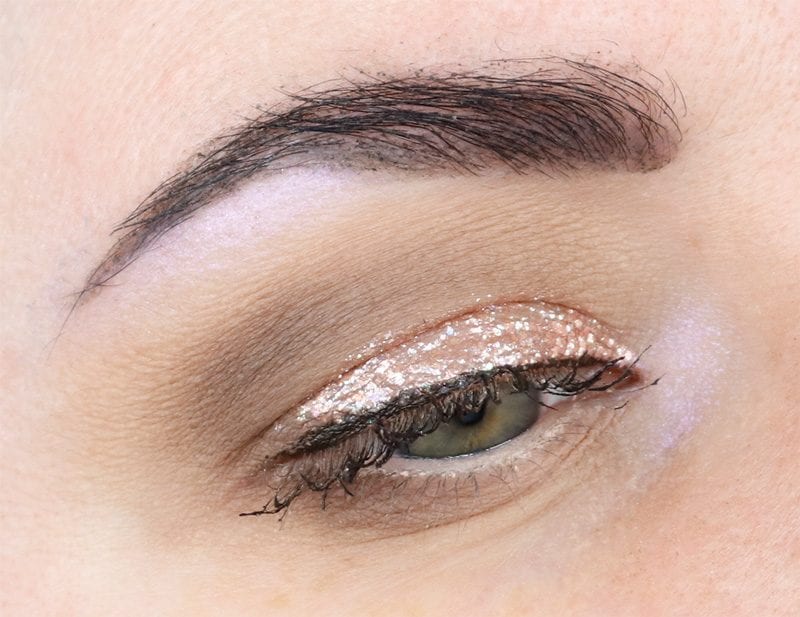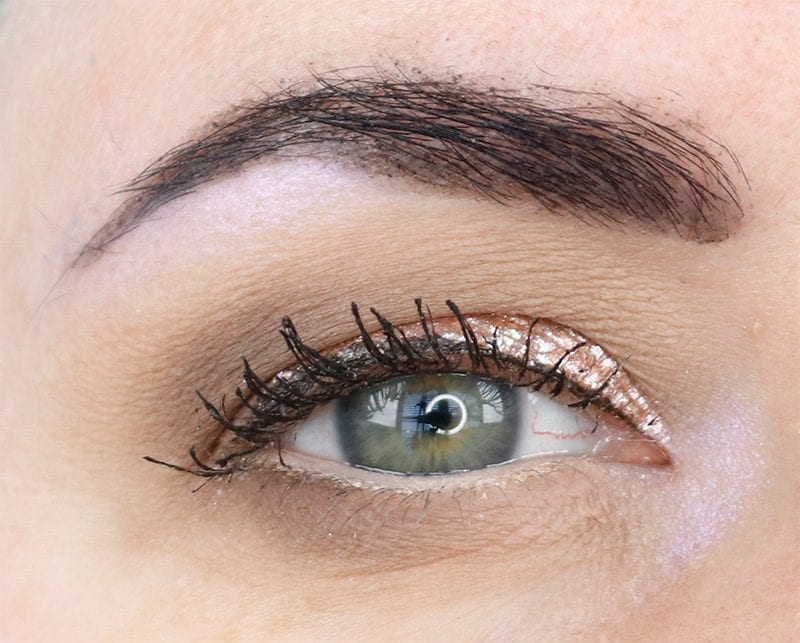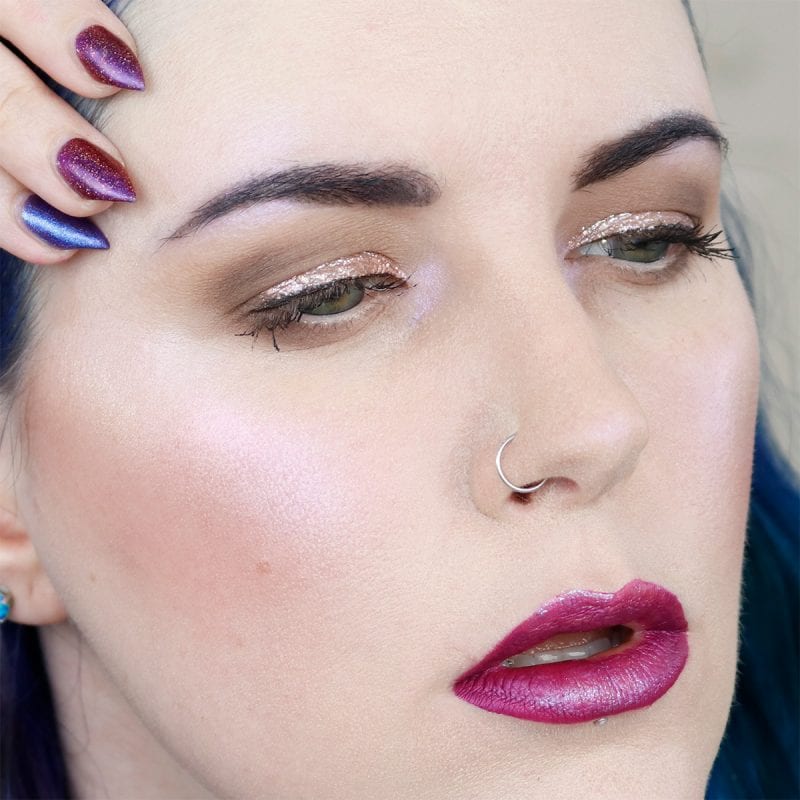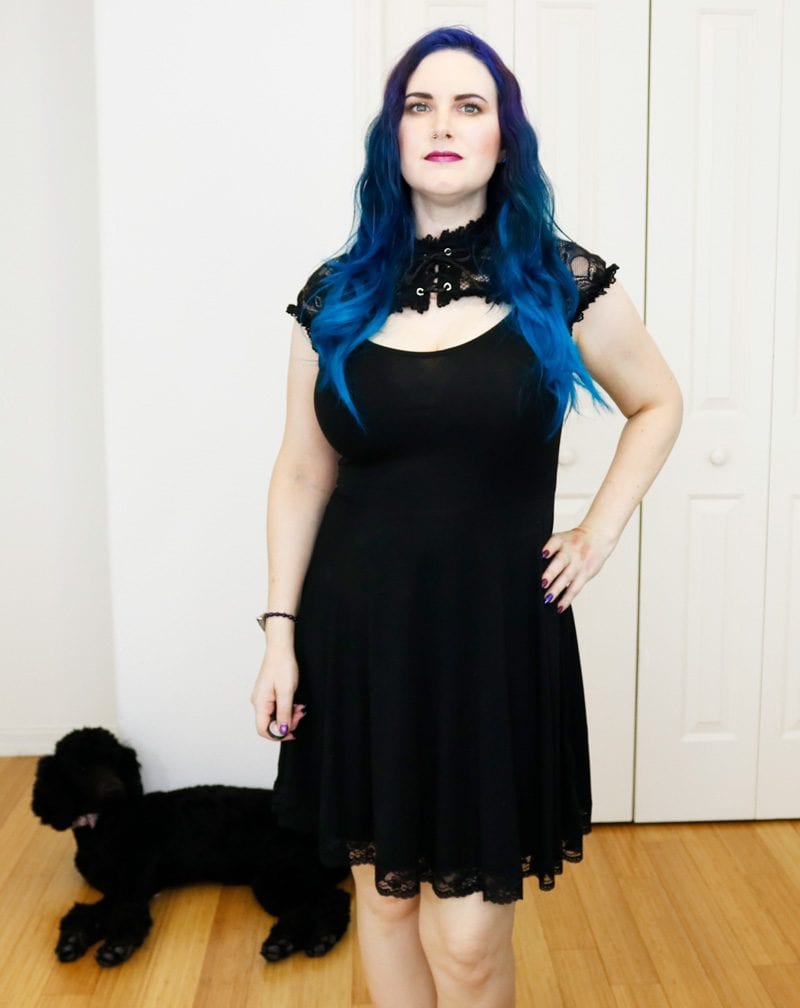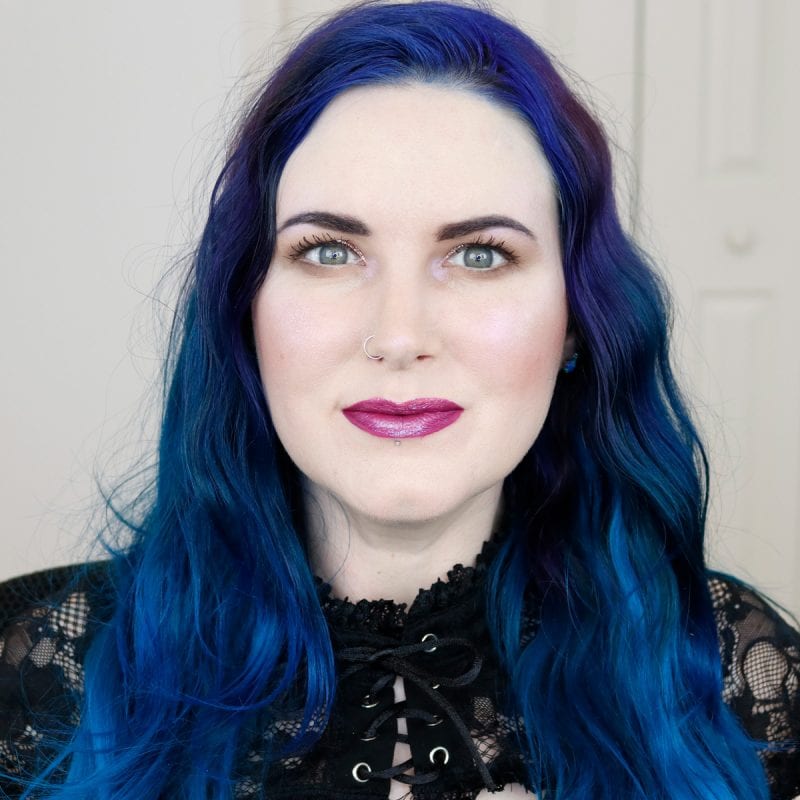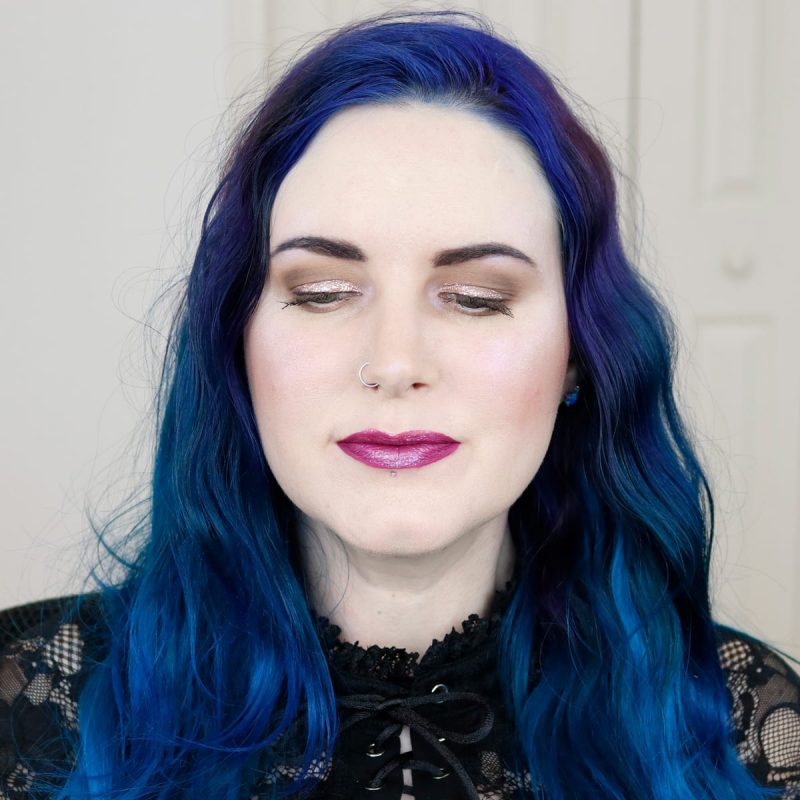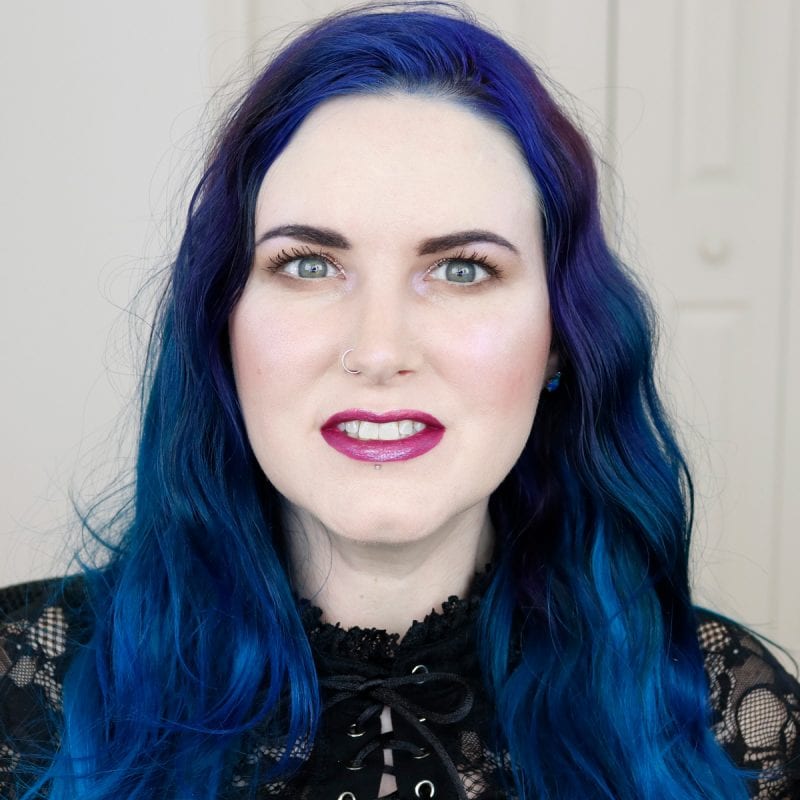 Fashion
Killstar Valerian Craft Dress
Bellabeat Leaf Urban
Eyes
Urban Decay Primer Potion
Milani Prep Set Go Setting Powder
Viseart Cool Mattes 2 Palette
Pixi Liquid Fairy Lights in Crystalline & RoseGold
Kat Von D Liquid eyeliner in Mad Max Brown
Pur Mascara Primer
Milk Makeup Kush Mascara
Cover FX N-Xtra Light pencil
Black Moon Catshark – highlight
Colour Pop Jet Set Black brow pencil
Face
Smashbox Primer Water in So Chill Coconut
Milk Blur Stick – nose
Too Faced Peach Perfect foundation in Swan
theBalm Balm Beach – blush
Black Moon Shroom – highlighting blush
Black Moon Catshark – highlight
Lips
Too Faced Metallic Matte lipstick in I Dare You
Too Faced Magic Metal Transformer lipstick topper
Nails
Fun Lacquer Cheers to the Holidays (H)
KBShimmer Royal to a Fault
On a More Personal Note
I snuck in a photo of Nyx! I was testing out my wireless remote to see if I could do a full body shot in my office. I will have better photos of my Killstar Valerian Craft Dress to share with you soon. I love these dresses from Killstar! They're made from this super soft jersey fabric that feels like your favorite t-shirt. I adore the little touches of lace on this dress. The other super comfortable dress that  I have from Killstar in this fabric is my Moon Witch skater dress.
I'm not gonna lie, every time I see the name Mad Max, I'm now reminded of Stranger Things season 2. I know, I know, I should be reminded of the Mad Max movies, but there ya go.
I'm very much in love with the Too Faced Metallic Matte lipsticks and Magic Metal Transformer lipstick topper. You can see me in The Real Teal, Scream My Name, Our Lips Are Sealed, and I Wanna Rock With You. The formula is super comfortable on my lips and very long wearing. It just keeps going and going!
Quite a while ago Too Faced sent me the entire Peach Perfect foundation line to swatch for you, so hopefully I can get that done soon. I tried Swan in the photos above. It's too dark on its own but if I mix it with Nyx Pro White Mixer I can make it match. I was checking  my notes and I thought this foundation caused me to break out, but I also had breakouts around this time from the LA Girl Pro White Mixer. So it's entirely possible that the Peach Perfect foundation may not cause me to break out. I assumed it made me break out because of the fragrance in it. Most skincare and foundation products with perfume make me break out.
I've now made it through every season of Jane the Virgin, Blackish, and Fresh Off the Boat that's currently available on Netflix / Hulu. I really enjoyed all 3 shows!  I typically stick to urban fantasy stuff like Supernatural, but I think I've run out of new fantasy/horror shows to try. I'm open to suggestions to anything you can find on Netflix, Hulu, or Amazon Prime! I've just started watching Empire, which is pretty good.
I have to say, I think Jane the Virgin is probably one of the best shows I've  ever seen! The characters are very well written. They tackle tough topics like abortion and immigration in a relatable way. Chosen family is important! I love how Petra and Jane have their weekly brunch with the kids. The show is quite possibly the most diverse one on tv!
What are you watching lately?