How to Create a Skincare Routine
Today's video is all about how to create a skincare routine. This is for all the skincare newbies out there! I've got 4 different options that I'm talking about in this video. This video is sponsored in part by Beauty by Design. Thank you for making this video happen! All of the brands discussed today are affordable skincare brands.
PR + purchased by me.
Cruelty-free Makeup Look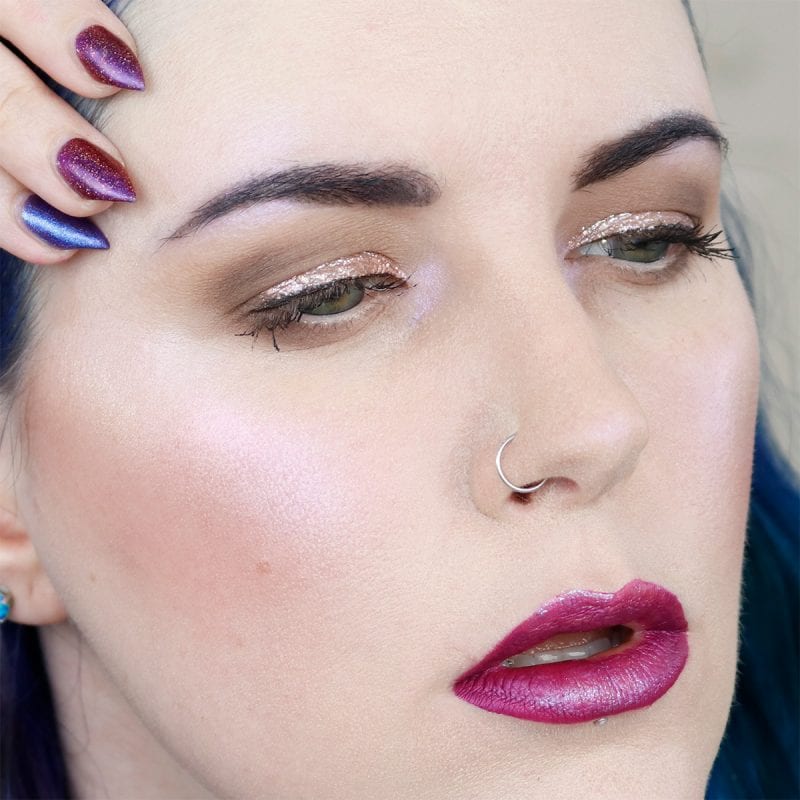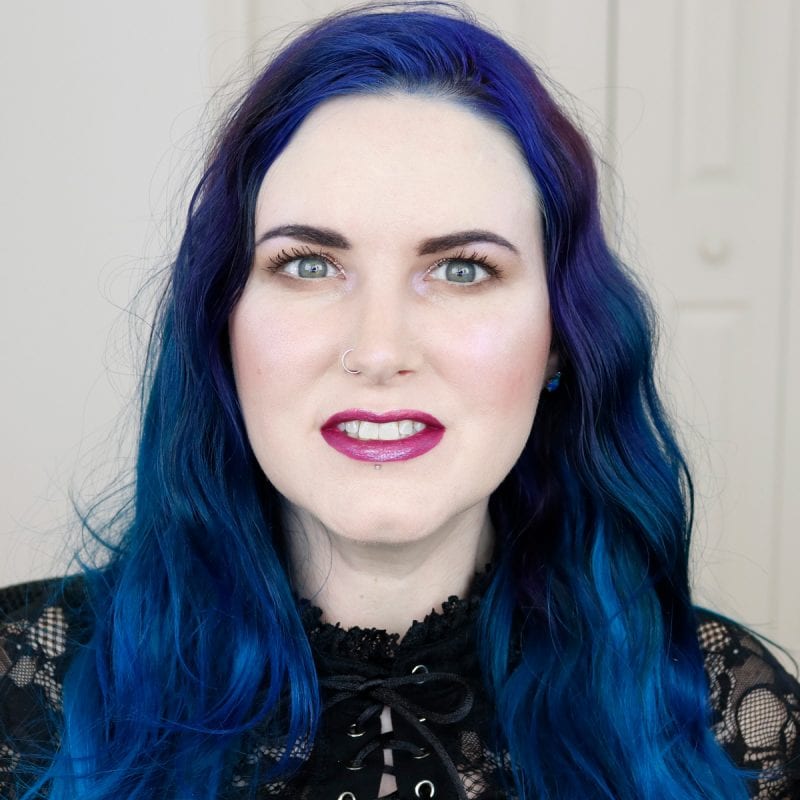 Fashion
Killstar Valerian Craft Dress
Bellabeat Leaf Urban
Eyes
Urban Decay Primer Potion
Milani Prep Set Go Setting Powder
Viseart Cool Mattes 2 Palette
Pixi Liquid Fairy Lights in Crystalline & RoseGold
Kat Von D Liquid eyeliner in Mad Max Brown
Pur Mascara Primer
Milk Makeup Kush Mascara
Cover FX N-Xtra Light pencil
Black Moon Catshark – highlight
Colour Pop Jet Set Black brow pencil
Face
Smashbox Primer Water in So Chill Coconut
Milk Blur Stick – nose
Too Faced Peach Perfect foundation in Swan
theBalm Balm Beach – blush
Black Moon Shroom – highlighting blush
Black Moon Catshark – highlight
Lips
Too Faced Metallic Matte lipstick in I Dare You
Too Faced Magic Metal Transformer lipstick topper
Nails
Fun Lacquer Cheers to the Holidays (H)
KBShimmer Royal to a Fault
If you like this eyeshadow look, here's the cool browns eyeshadow tutorial to recreate it.
Skincare Brands to Start With
Below are the 4 brands that I discuss in my how to create a skincare routine video.
Beauty by Design makes it super easy to create a skincare routine. You fill out a skin survey, snap a selfie, and then you're on your way to healthier skin. You just need to follow the routine the skilled esthetician creates for you. I love my products from Beauty by Design. I love that they use high quality ingredients and have multiple different price points to fit every budget, making them very affordable. Use coupon code PHYRRA20 for 20% off your order.
Emme Diane takes all the guesswork out of creating a skincare routine because Emme is an experienced esthetician. You fill out Emme's skin survey, send a selfie, then follow the routines that she creates for you. Read about Jen from My Beauty Bunny's experience with clearing up her acne with Emme Diane. You know I swear by her illuminating SPF 58! Love it so much! Use coupon code Phyrra10 for 10% off your order.
Paula's Choice lets you pick products a la carte or by skincare concern lines, such as redness from rosacea or acne prone skin. I love the Calm Line the best. Their makeup remover is my go-to for when I'm not using micellar water or coconut oil.
The Ordinary has a lot of basic products that you can put together to create a skincare routine. I've created several different skincare routines with the Ordinary here. The Azaleic Acid and Hyaluronic Acid are my favorites. This is absolutely the most affordable skincare option, but you don't get assistance from an esthetician with the Ordinary.
One of the best things about both Beauty by Design and Emme Diane is that you can keep following up with them with your skincare concerns. So if you experience a break out, or if you're not happy with the results, they can help you tweak your routine to improve your results.
How to Create a Skincare Routine Video
I hope you find my how to create a skincare routine video helpful! I know it can be confusing trying to figure out where to begin. That's why I wanted to take the guesswork out of things for you!
The most important thing to know is that once you start a routine, you need to stick to it every day so that you see results. Expect it to take 30 days to see a real change in your skin. Moisturizers, serums, and creams will normally make your skin feel smoother instantly. If you're trying to reduce hyper-pigmentation or acne, it's going to take a lot longer. I asked an esthetician who said that heavy duty products like retinols, and sometimes even vitamin C, can take at least 3 months before you start to see your skin change. So try a routine and stick with it for at least a month!
Whether you decide to try  Beauty by Design, Emme Diane, The Ordinary or Paula's Choice, let me know! I definitely think the easiest way for people new to skincare to start a routine is by talking with an experienced esthetician and allowing them to create the routine.
Don't forget, you can save 20% with Beauty by Design with the code PHYRRA20!
What are your current skincare concerns?