6 DIY Halloween Costumes You Can Make from Things You Already Have at Home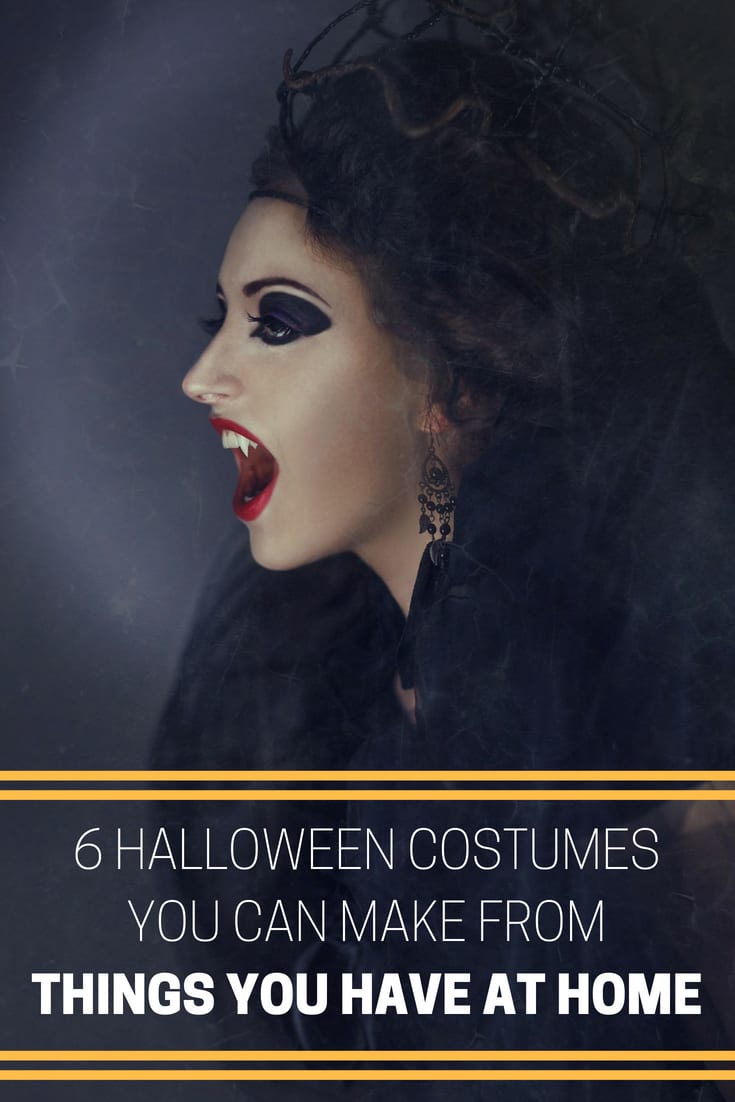 DIY Halloween Costumes
You know I love Halloween! I have costumes on hand all year. Dressing up for Halloween is probably the best part of the holiday, and it can easily be the most expensive. While it may be simple to drop some major money on a cool Halloween costume, it may be more cost-effective (and fun!) to create your own costume this year. Luckily, making some seriously cool costumes with things you probably already have at home is easier than you think. Whether you're searching for something silly or scary, I have some awesome DIY Halloween costumes to share with you.
6 DIY Halloween Costumes You Can Make from Things You Already Have at Home
Robot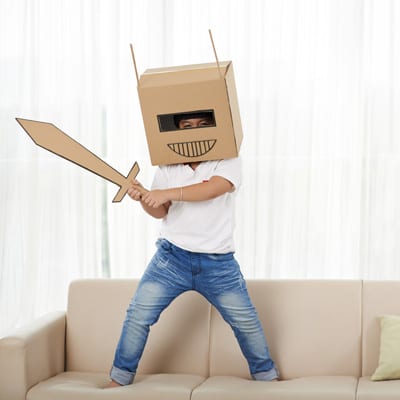 What you'll need: cardboard boxes, duct tape, aluminum foil, spray paint
If you love online shopping as much as I do, chances are you have what you need to make some really cool robot costumes. To make this fun DIY robot costume, start with cardboard boxes, which you'll need to cut and tape to fit your body. In addition to creating a torso piece, you'll also want rectangular pieces to cover each arm and leg, and a square box to go over your head. Once you have the pieces assembled, use spray paint to give your robot body a metallic sheen. Then, adorn your costume with duct tape, aluminum foil, and other metal decorations you can find around your house.
Mummy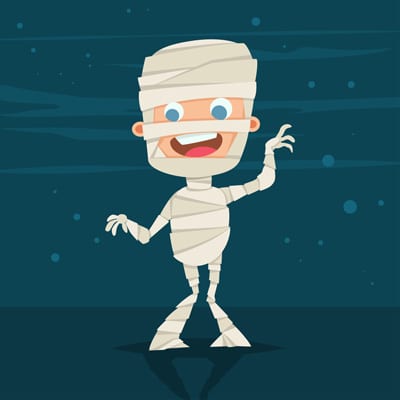 What you'll need: white shirt and pants, white sheet
A mummy costume is a classic Halloween favorite that never disappoints. To make this simple costume, rip a plain white sheet into strips then have a friend wrap you up. To make the most of your sheet strips, try to dress in white clothing underneath so the color of your clothes doesn't peek through. Use glue or safety pins to make sure your wrap stays put throughout the night. Top your creepy costume off with spooky makeup, and don't forget to wrap your head! To make your costume a little more gorey, add ketchup or red food coloring to your bandages to mimic blood.
Wednesday Addams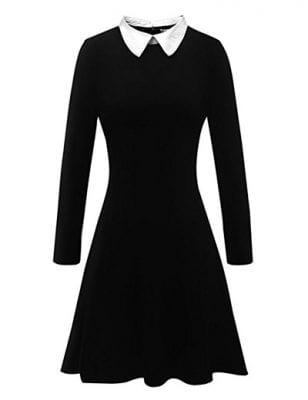 What you'll need: long black dress with long sleeves (or a long skirt and long-sleeved shirt), white collared shirt
The Addams Family is the epitome of the Halloween spirit, making Wednesday Addams an awesome choice for your DIY Halloween costume. And it's likely you'll have everything you'll need to make this simple costume hanging in your closet. To make the costume, wear a white collared shirt under a long black dress with long sleeves or a long skirt and long-sleeved shirt. Then, braid your hair in pigtails and put on foundation a shade or two paler than you normally wear. Don't forget to practice your RBF and side-eye.
Bat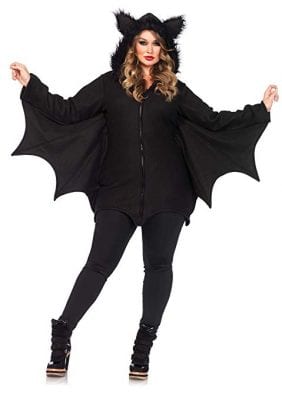 What you'll need: Black clothes, a black umbrella
What better way to celebrate Halloween than dressing as one of the holiday's icons – the bat? You know I adore bats! Dressing as a bat for Halloween is pretty simple, too. Start by finding an all-black outfit with a plain black hooded sweatshirt and adorning your face with dark, spooky makeup. Then, you'll need to make your wings. To create some really cool bat wings, remove the handle from a plain black umbrella, cut the umbrella in half, and secure it to your hooded sweatshirt. You can even use piece of the umbrella to create pointy bat ears to place on the top of your hood. Get the full tutorial for this cool DIY Halloween costume here.
Vampire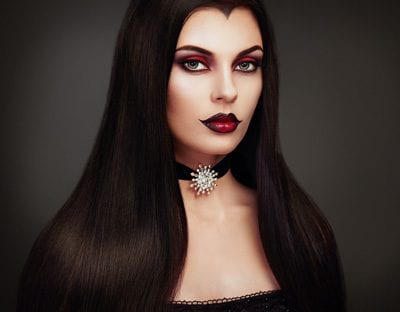 What you'll need: a stylish outfit, makeup, red food coloring
These days, vampires lean more toward normal humans than the ancient Nosferatu variety, making them a great costume choice this Halloween. And there are so many TV and movie vampire characters to choose from, it wouldn't be hard to find some inspiration for your costume. While pop culture vampires still vary from story to story, these scary characters typically still have a few things in common. First, you'll want to make your skin appear paler than normal, so skip the bronzer and opt for a foundation that's a few shades lighter than your own skin tone. Finish your makeup by making your eyes pop with dramatic eye makeup and adding on a deep red lipstick. Next, you'll need to find a stylish outfit made up of dark colors, like black or deep red. Finally, add some drips of red food coloring or fake blood around your mouth to make it look like you just had a drink of blood. Fake vampire teeth would be the icing on the cake for this costume, but not totally necessary to complete the look – because who really has vampire teeth laying around their house?
Audrey Hepburn

What you'll need: a black dress, black shoes, a string of pearls
Girls, you can't go wrong dressing up as one of Hollywood's most iconic actresses. And lucky for you, creating an Audrey Hepburn costume is really easy. Start with a simple black dress, adorn it with a string of pearls, put your hair in a sleek bun on top of your head, and finish the look with some simple black heels. To really get the look, you could add some elegant elbow-length black gloves and a sparkling tiara on your head – if you have those things lying around.
What sort of DIY Halloween Costumes do you love?
More Halloween Features
Halloween Makeup Tutorials