Urban Decay Naked Heat Vice Lipsticks
Today I'm sharing the Urban Decay Naked Heat Vice Lipsticks with you. I swatched all of the Urban Decay Naked Heat Vice Lipsticks on my lips so that you can see what the colors look like on pale skin like mine. My skin tone is neutral or neutral leaning cool yellow, as most neutral or neutral yellow foundations seem to look best on me.  This lipstick capsule collection was created to go along with the Urban Decay Naked Heat Palette and the Urban Decay Petite Heat Palette. Urban Decay is proud to be a cruelty-free makeup brand.
PR Samples.
Where to Buy
Sephora, Ulta, Urban Decay
Urban Decay Naked Heat Vice Lipsticks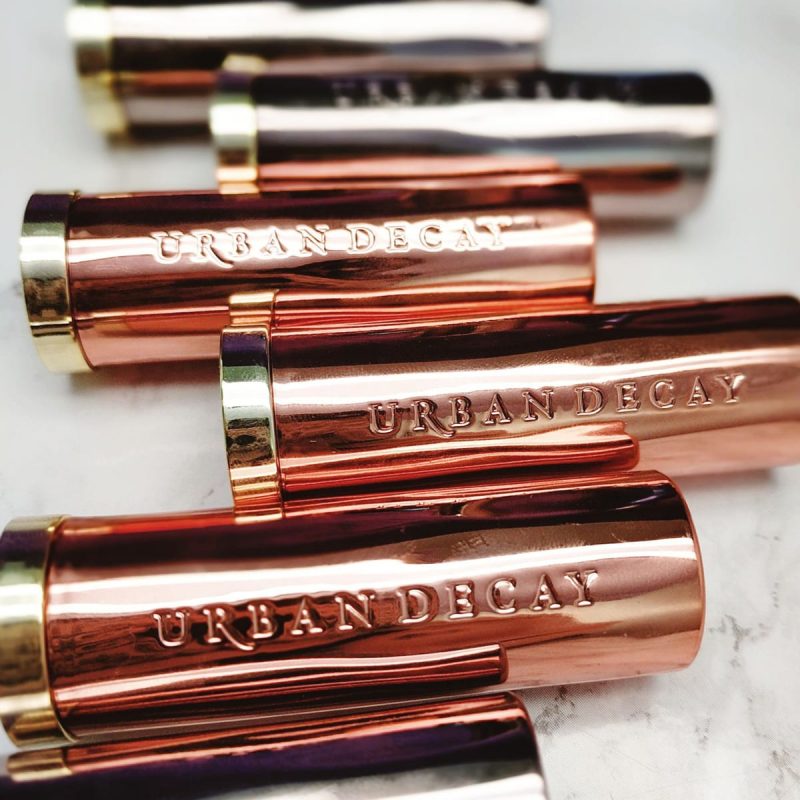 Urban Decay Naked Heat Vice Lipsticks Lip Swatches
I swatched these lipsticks back to back, without using a pencil. Normally I outline my lips with a pencil and then apply lipstick. So they're not 100% perfect swatches.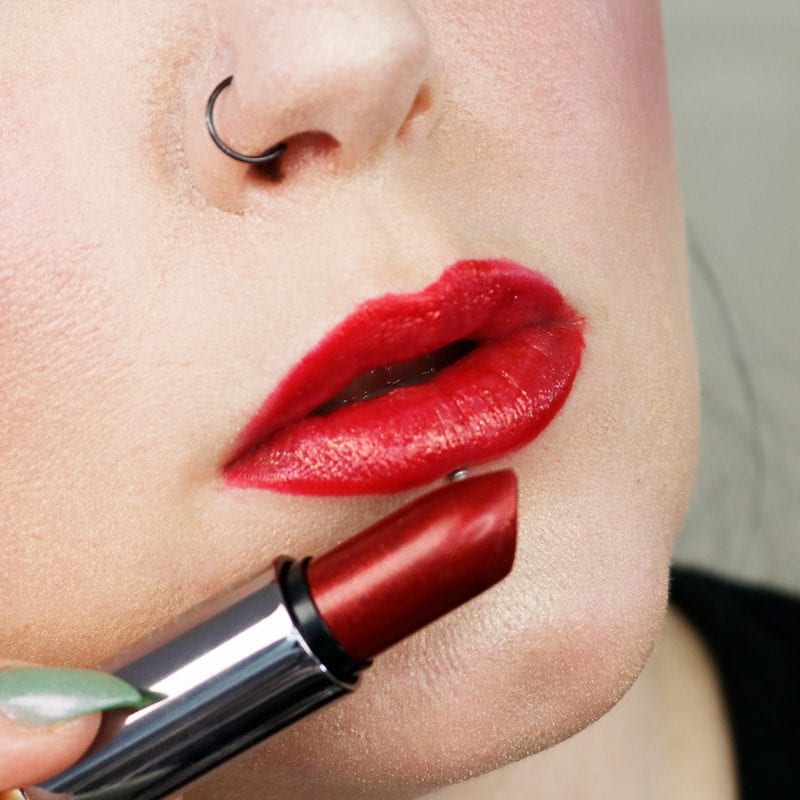 Urban Decay Singe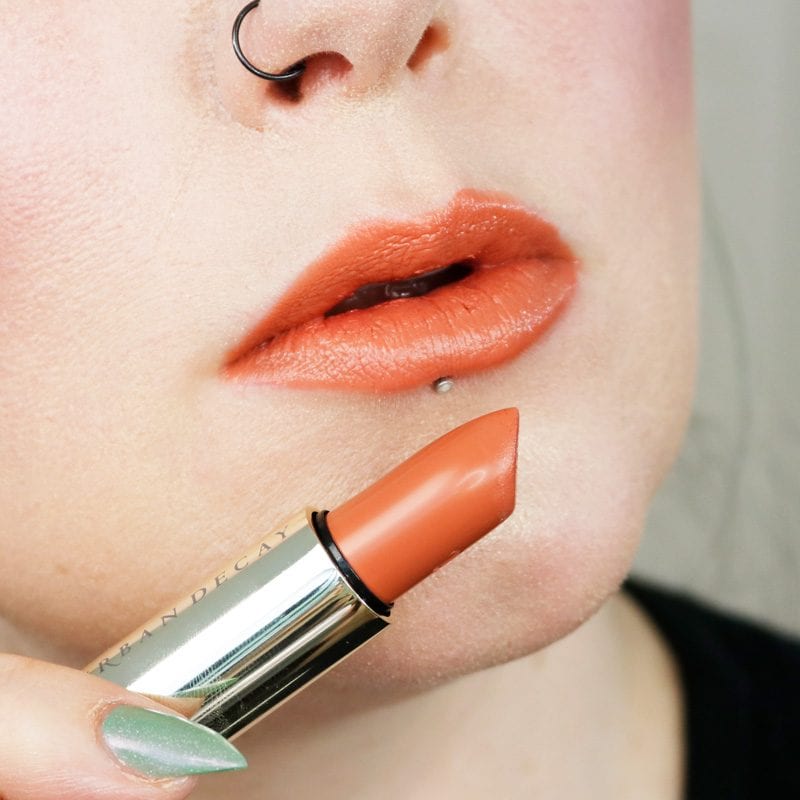 Urban Decay Fuel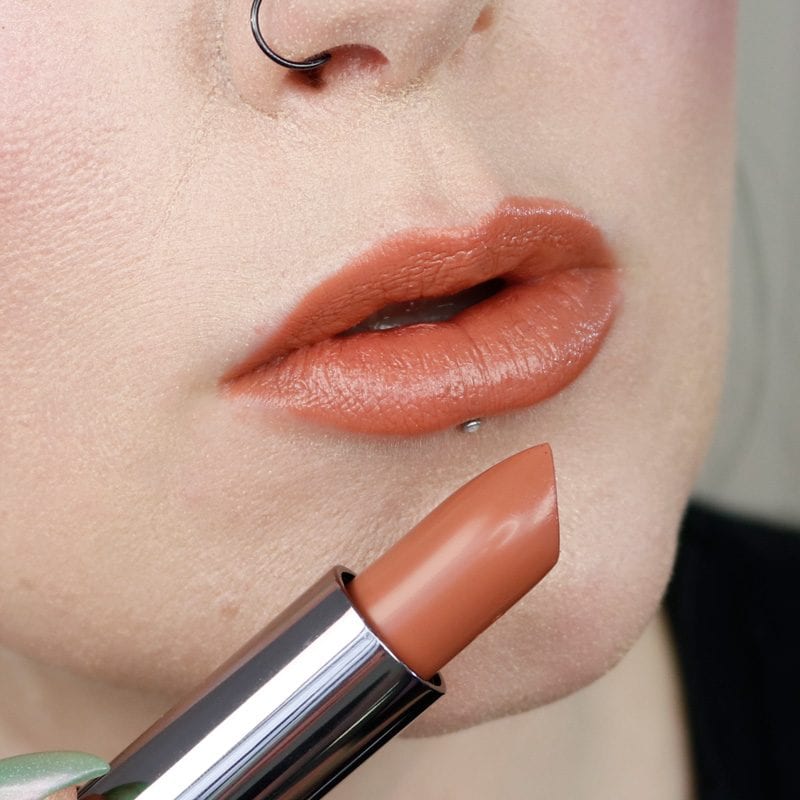 Urban Decay Fuel 2.0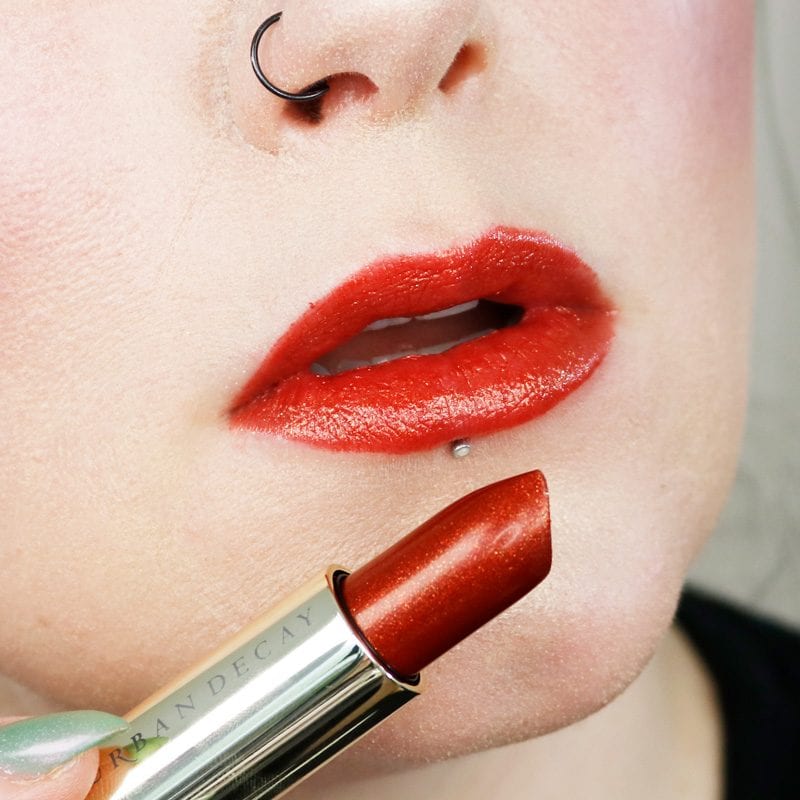 Urban Decay Heat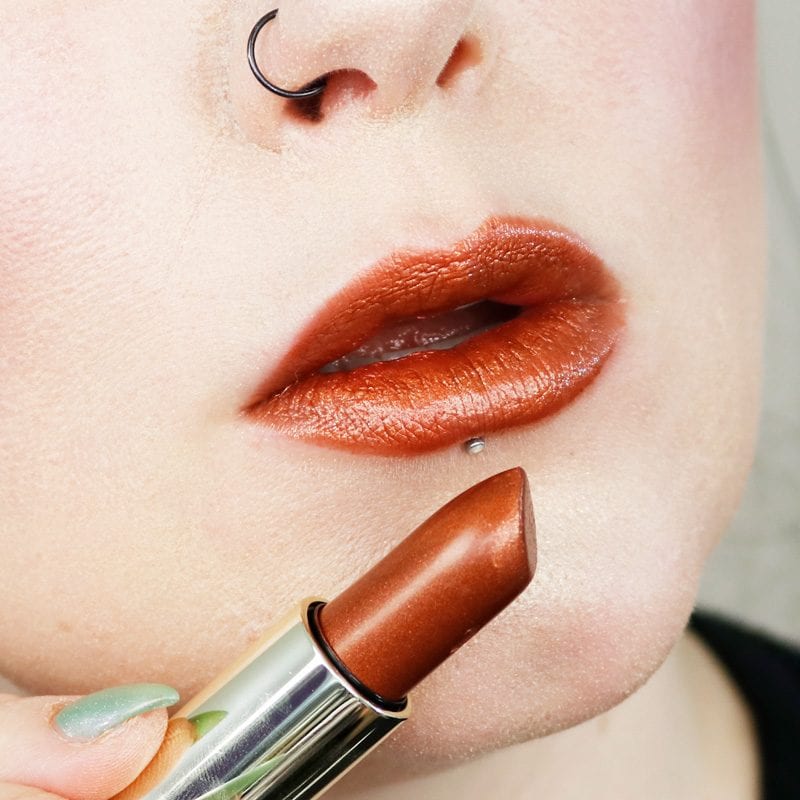 Urban Decay Scorched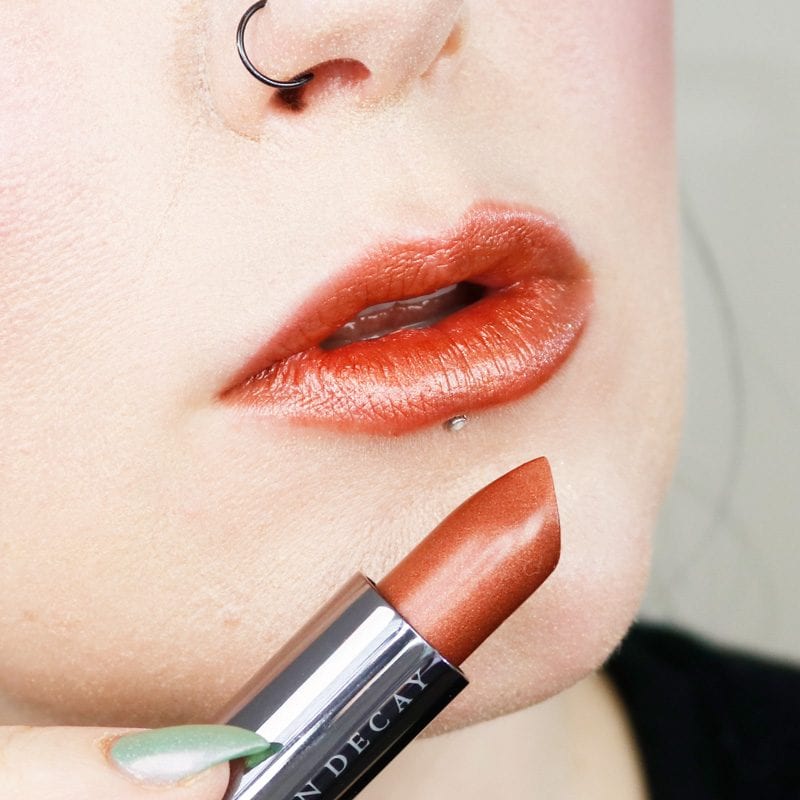 Urban Decay Faith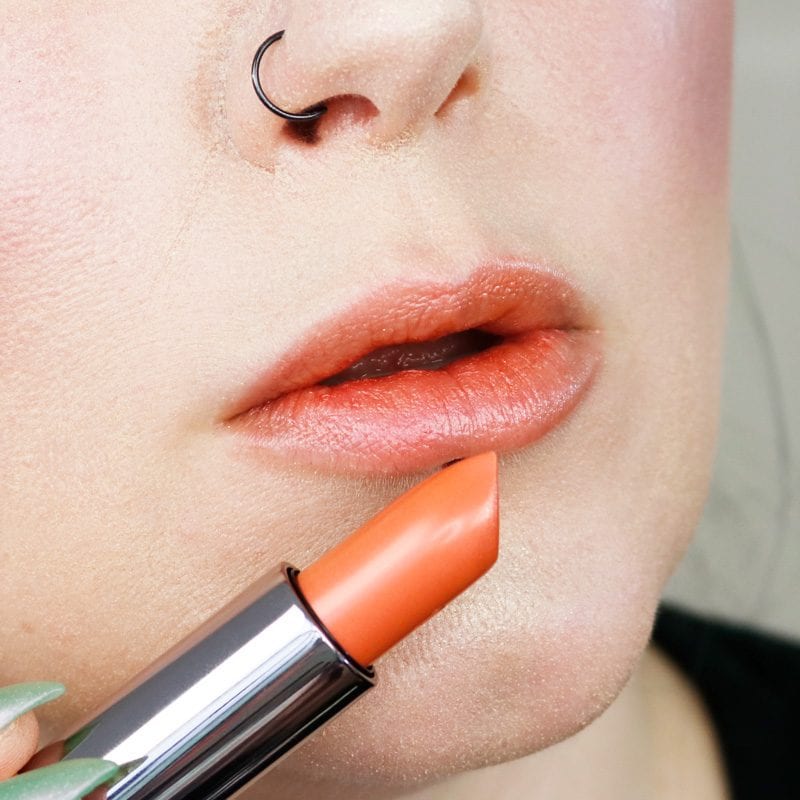 Urban Decay First Sin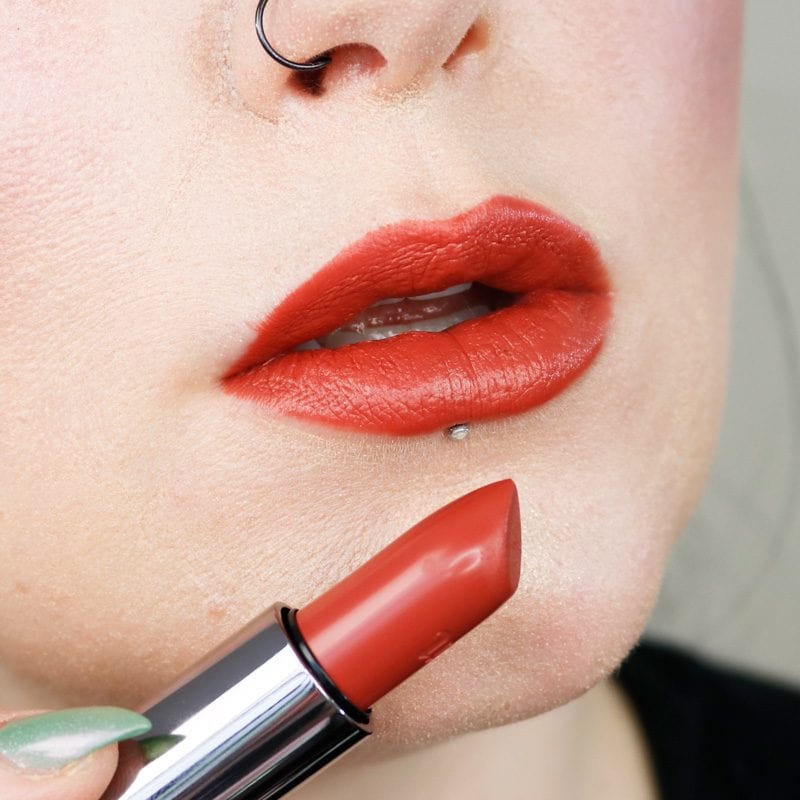 Urban Decay Trip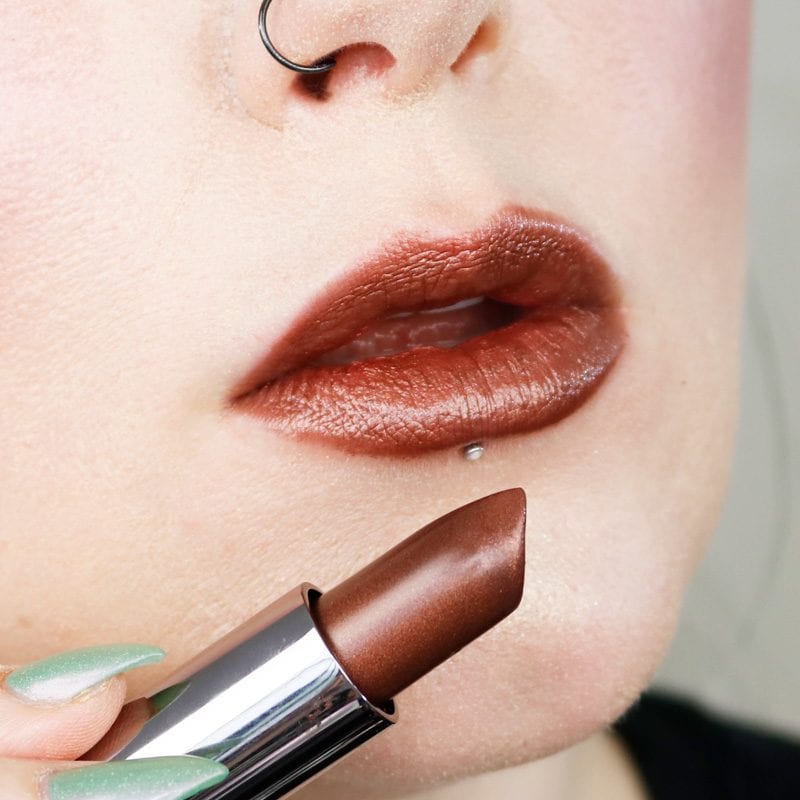 Urban Decay Ember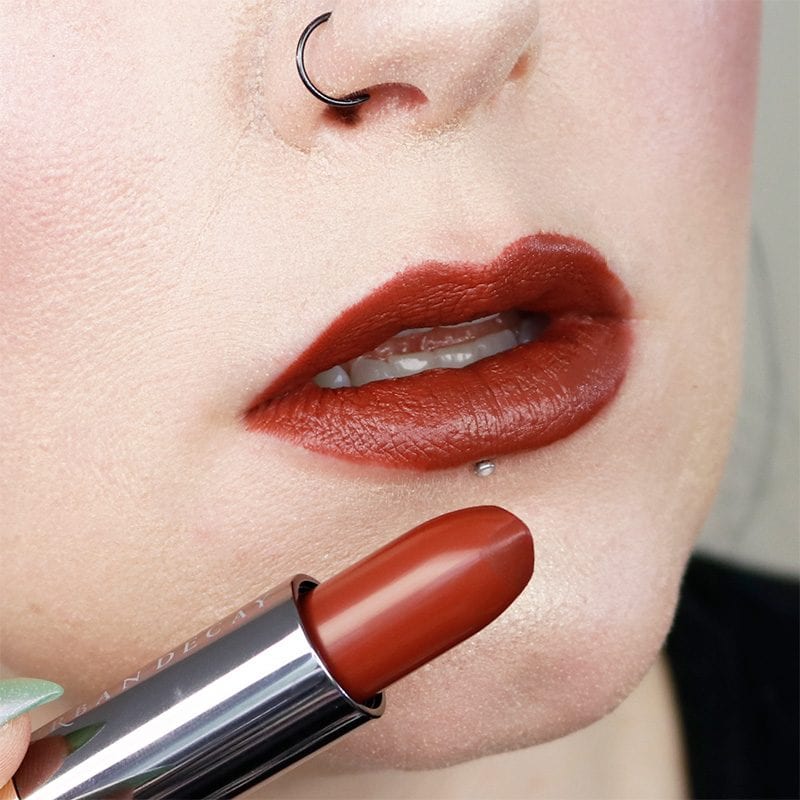 Urban Decay En Fuego
Urban Decay Naked Heat Vice Lipsticks Review
For the photos below I'm actually wearing a cruelty-free cool toned neutral makeup look. You can see the cool toned neutral makeup tutorial here.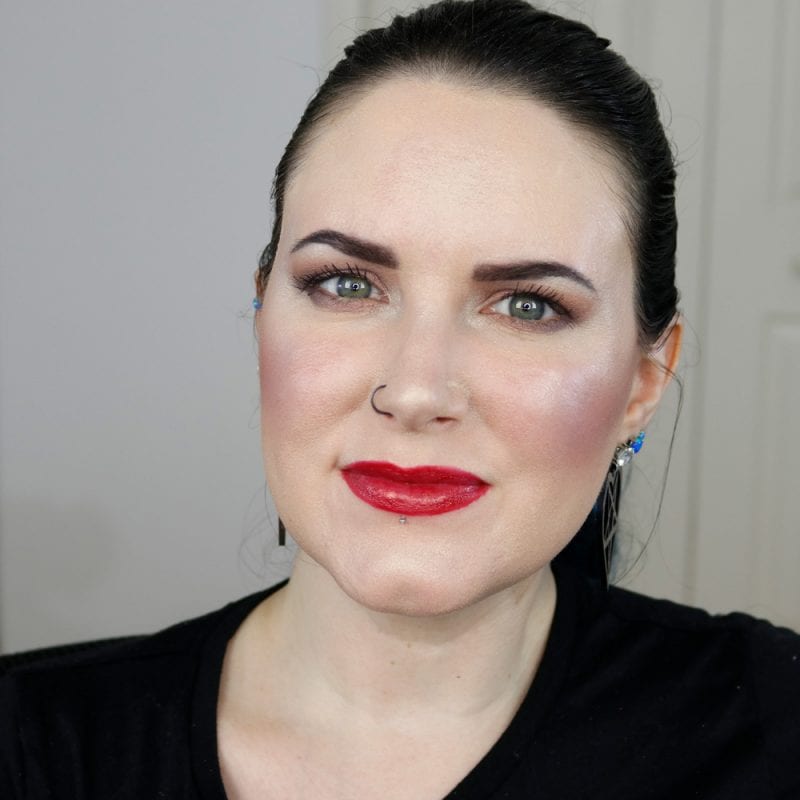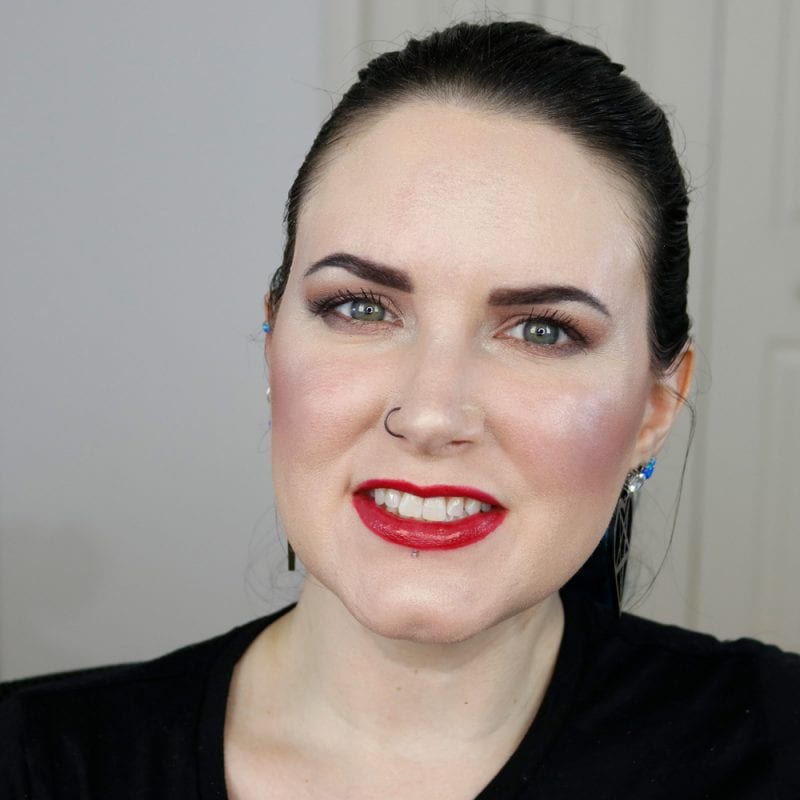 Singe
deep wine red with glitter
I love Singe! It's a gorgeous red with a bit of depth and pretty glitter. It has a very glossy finish on me.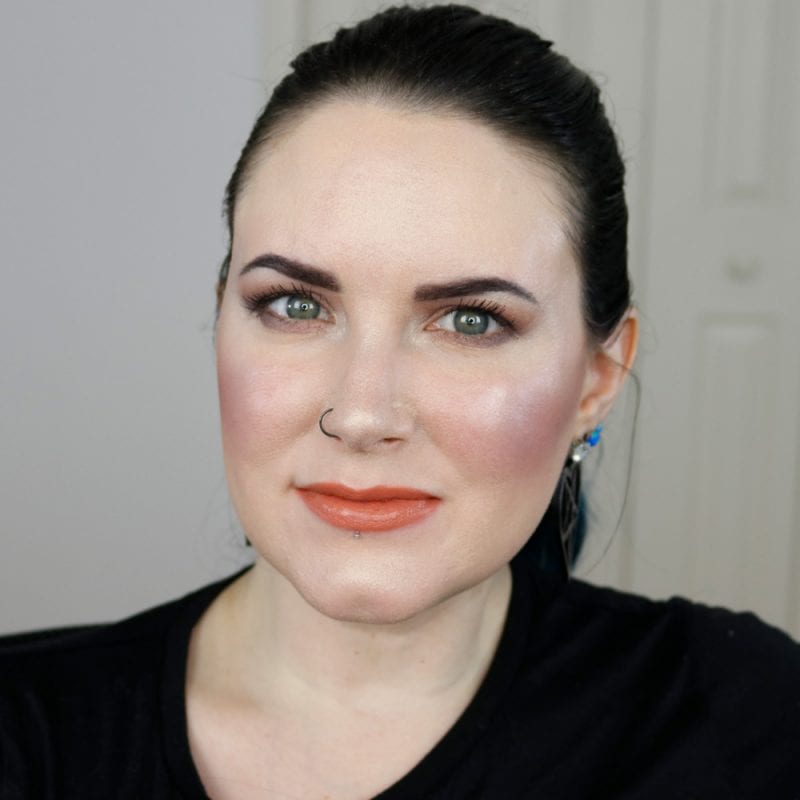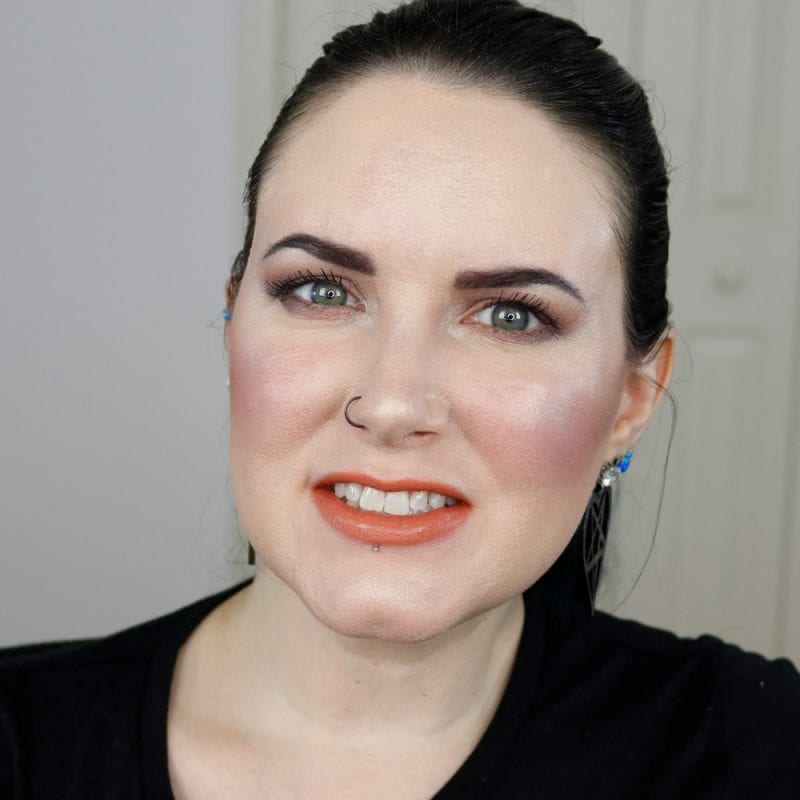 Fuel
warm peachy nude
Fuel is a warm, slightly dusty peachy nude. Surprisingly it's a color I like on my skintone.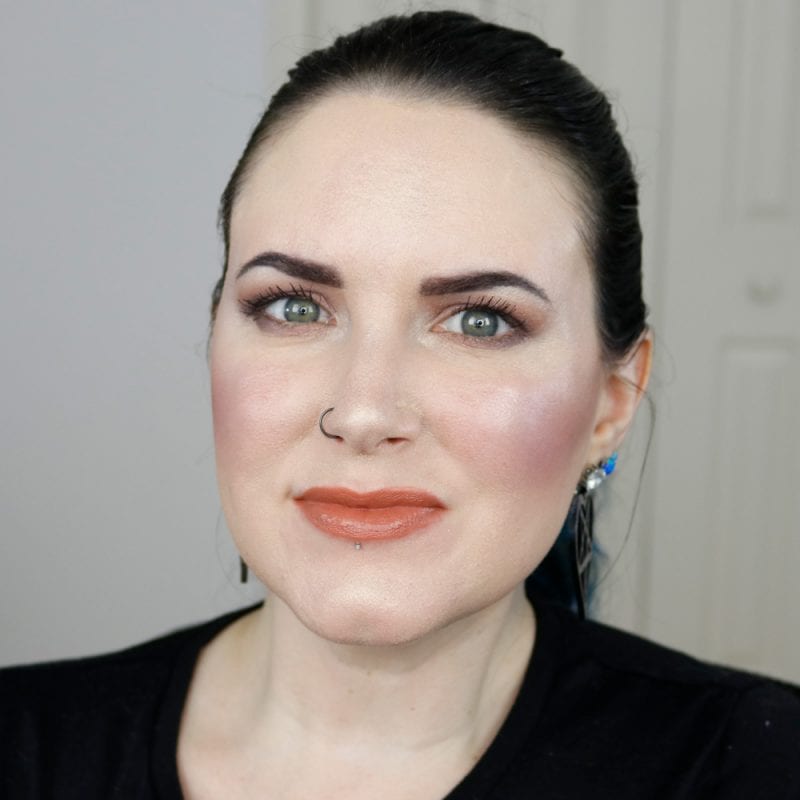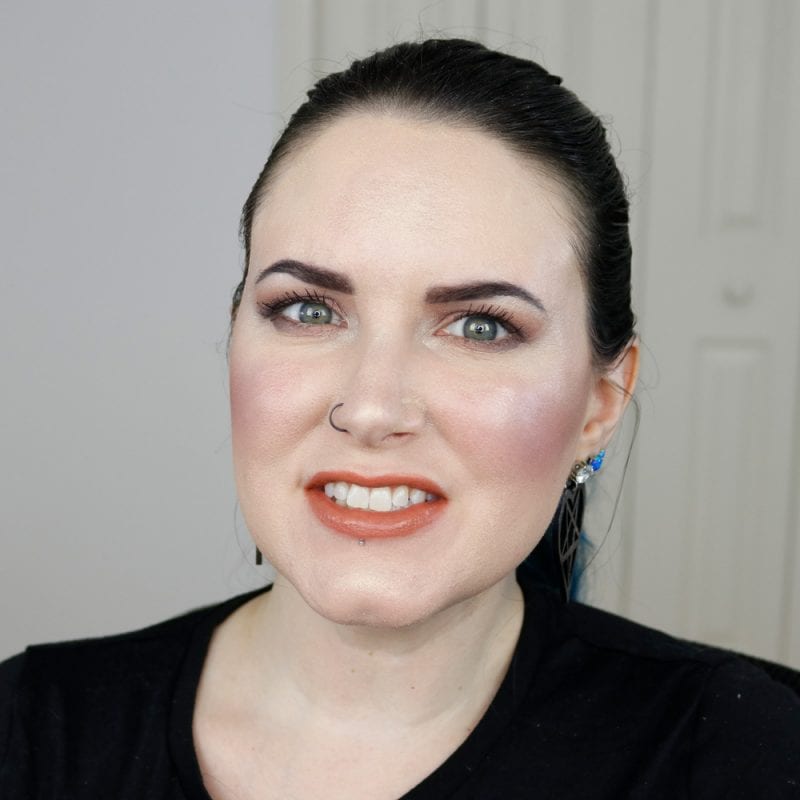 Fuel 2.0
deep peachy nude
Fuel 2.0 is a deeper version of Fuel.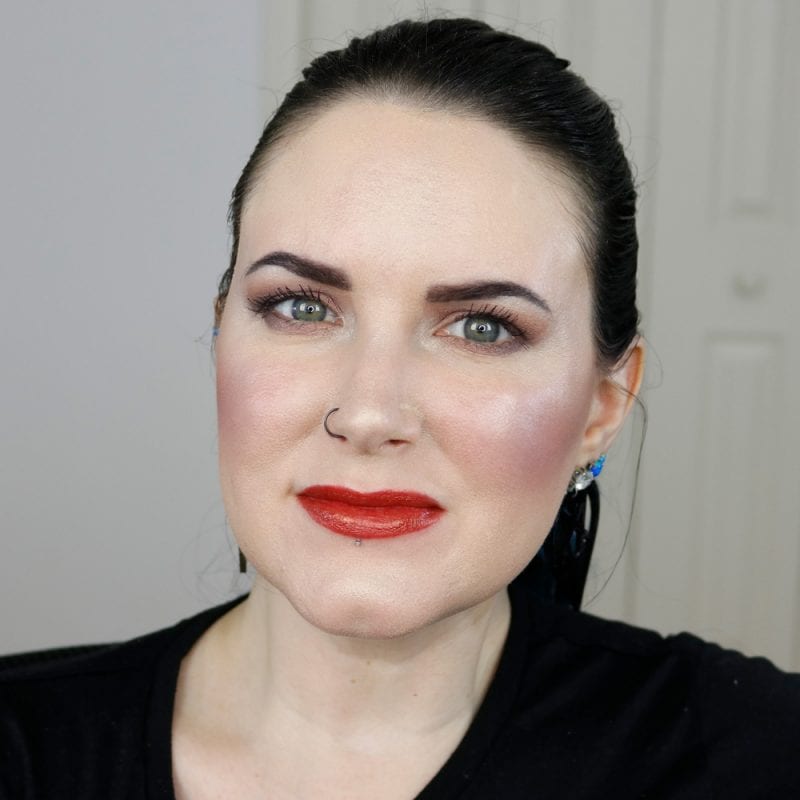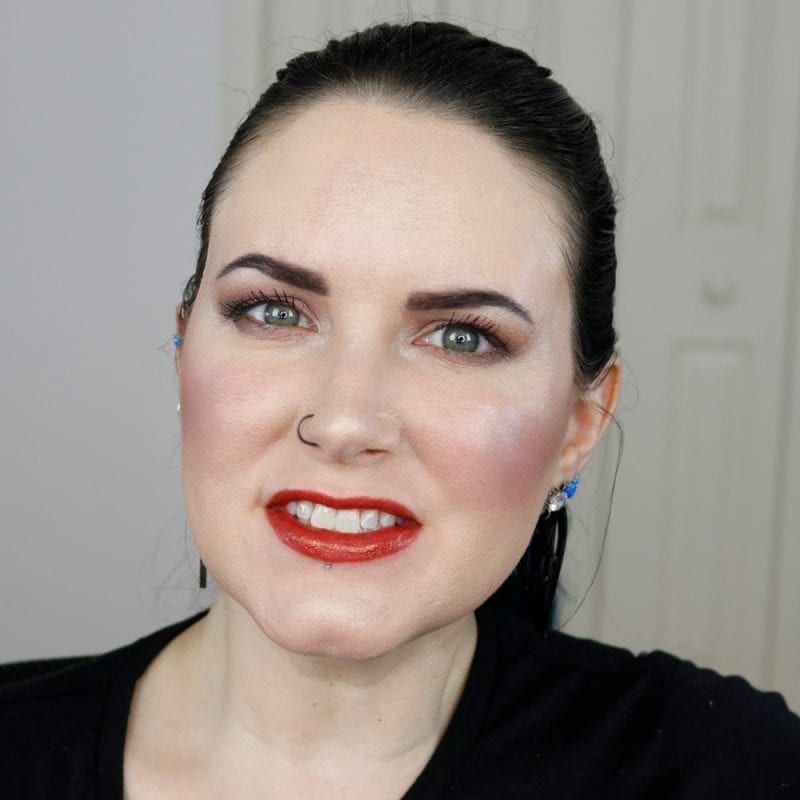 Heat
metallized burnt red gold
Heat is a beautiful red metallic with gold shift.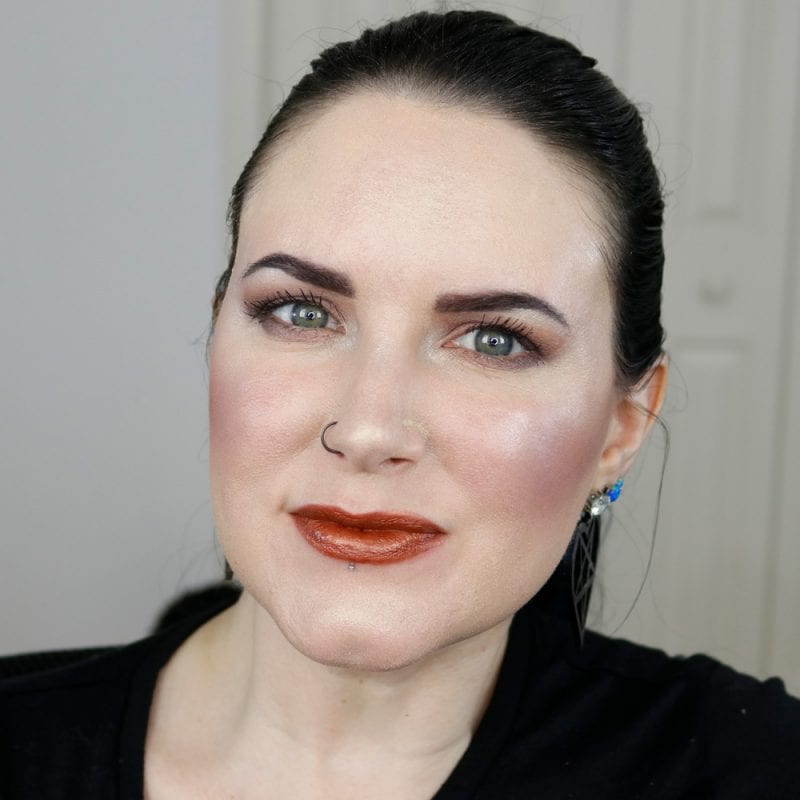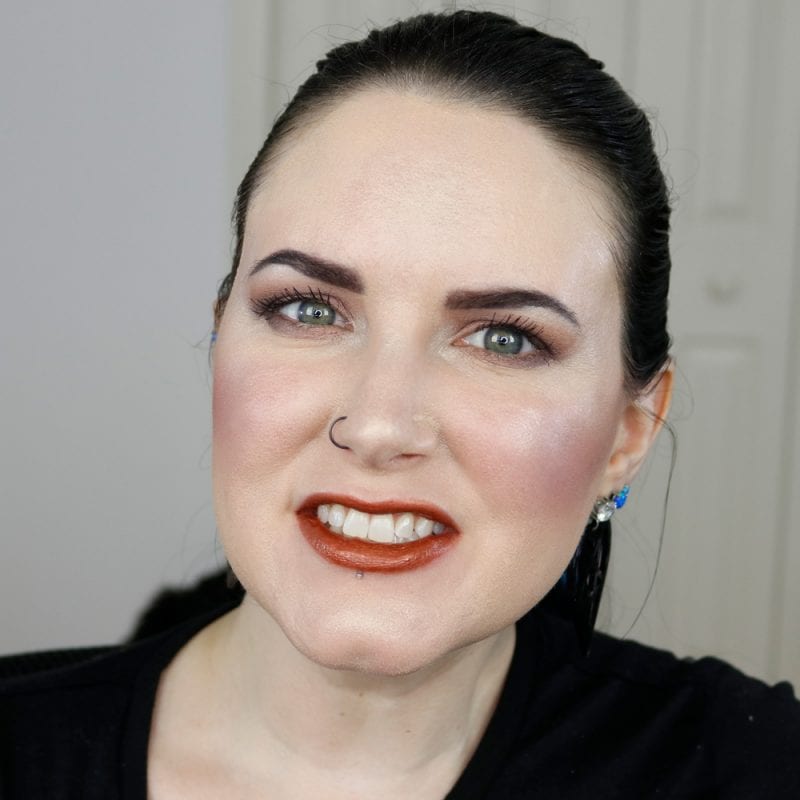 Scorched
metallic copper
Scorched is a metallic copper. I don't think it's flattering on my skintone.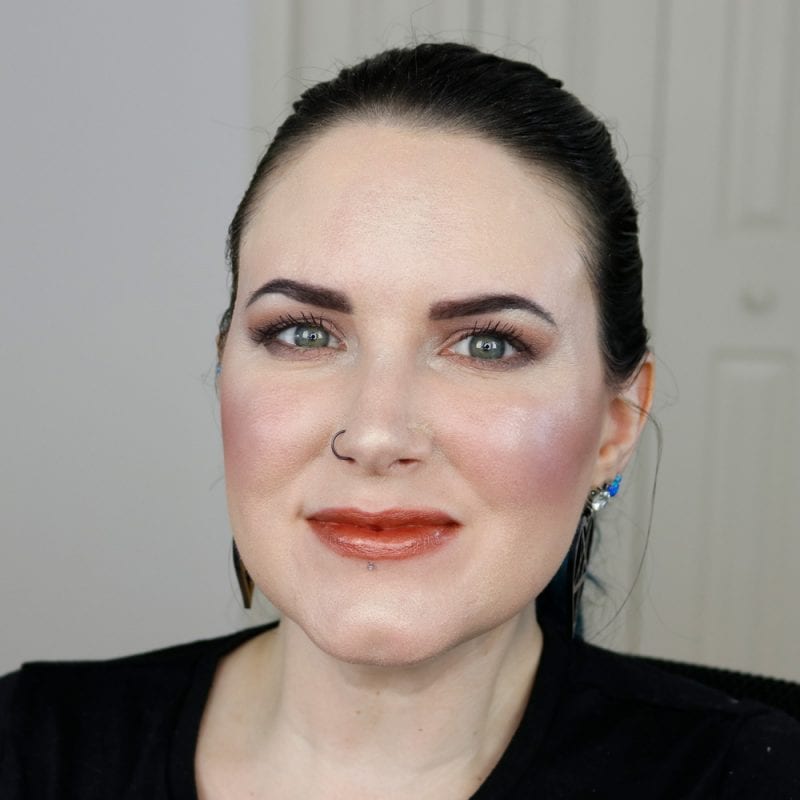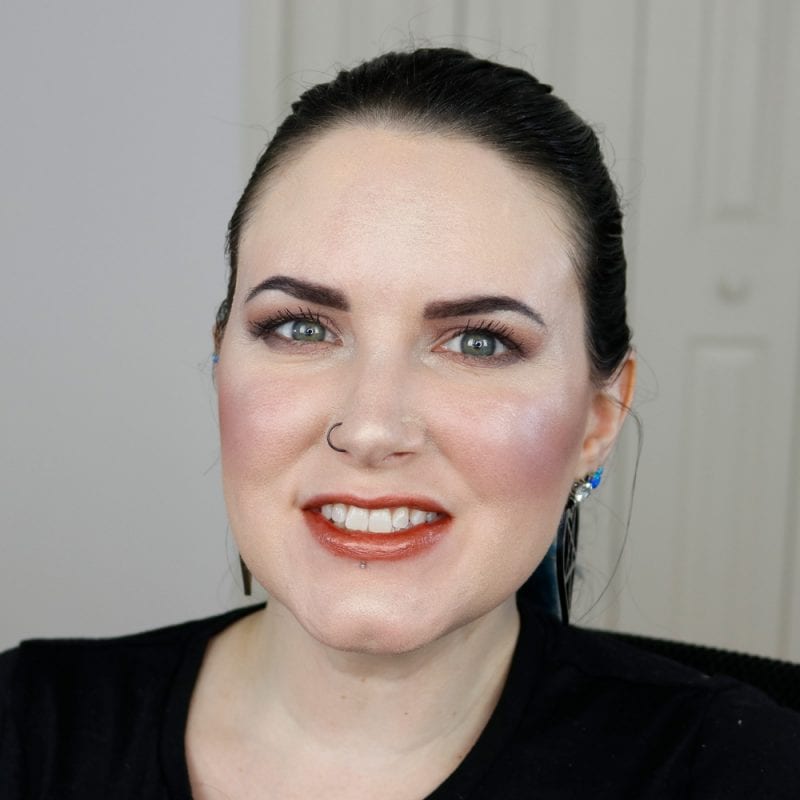 Faith
rose gold metallic
Faith is a beautiful warm rose gold.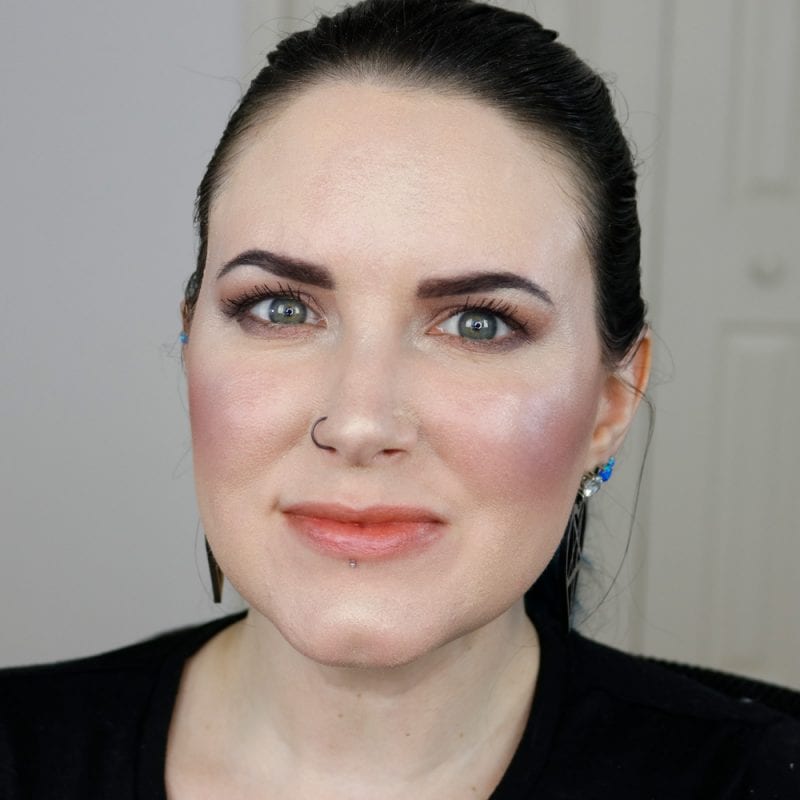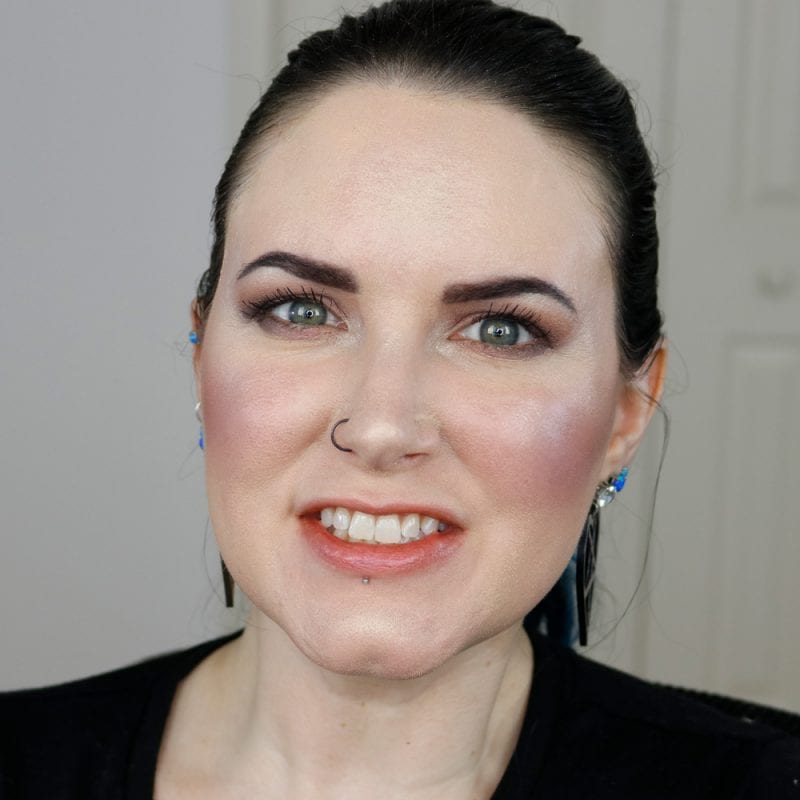 First Sin
peach with pink shift
First Sin is a subtle peach with a pink shift. I really love colors like this. Similar shades are Tower 1 (way more sparkly) and Alice (discontinued). I do love this sort of color because of the pink shift.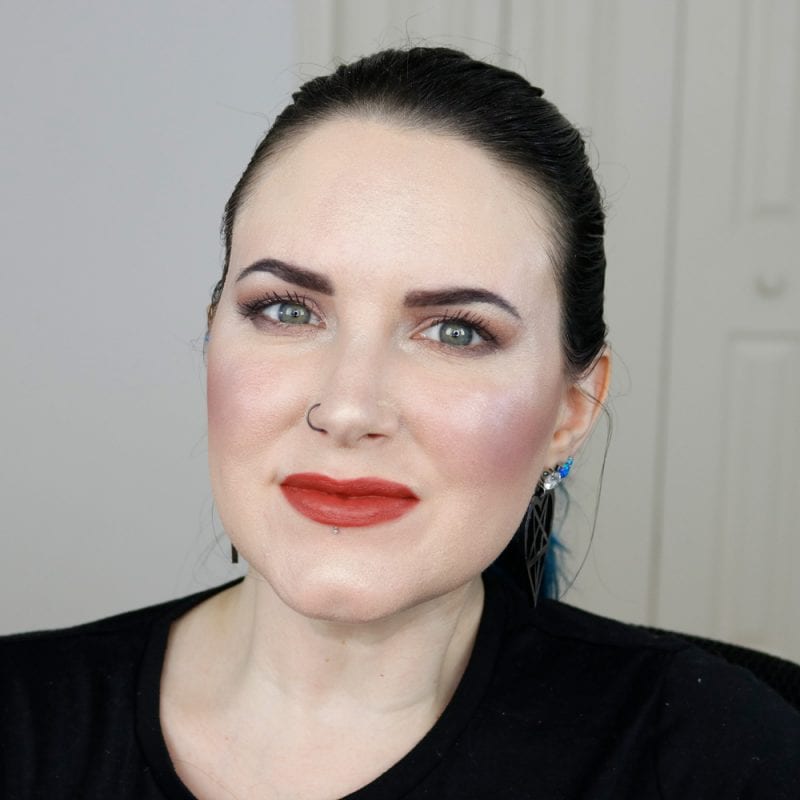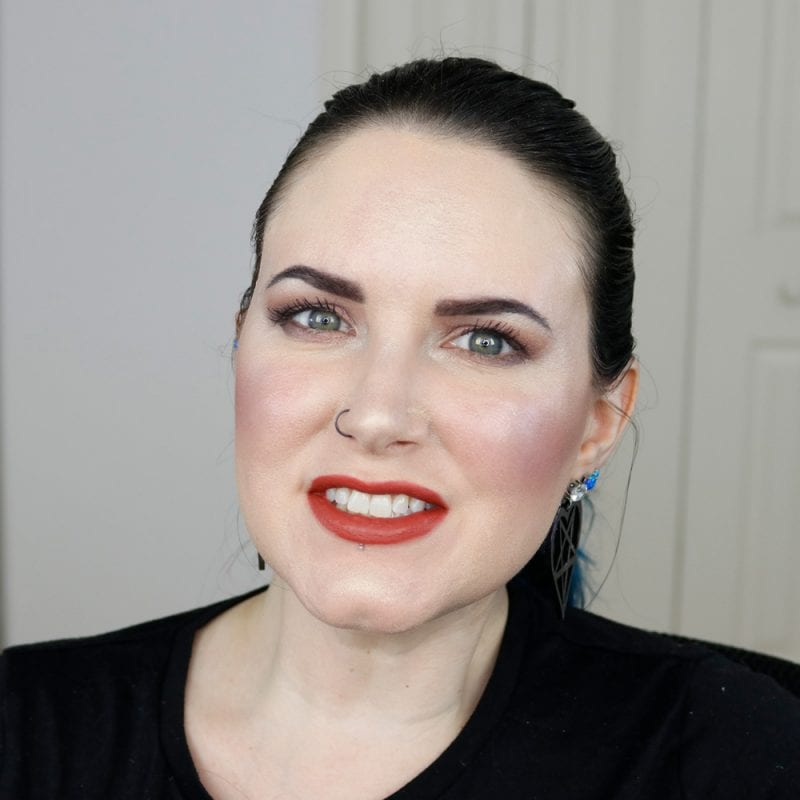 Trip
brown brick rose
Trip is such an unusual color! I can't decide if I like it or hate it on  me but the formula is amazing.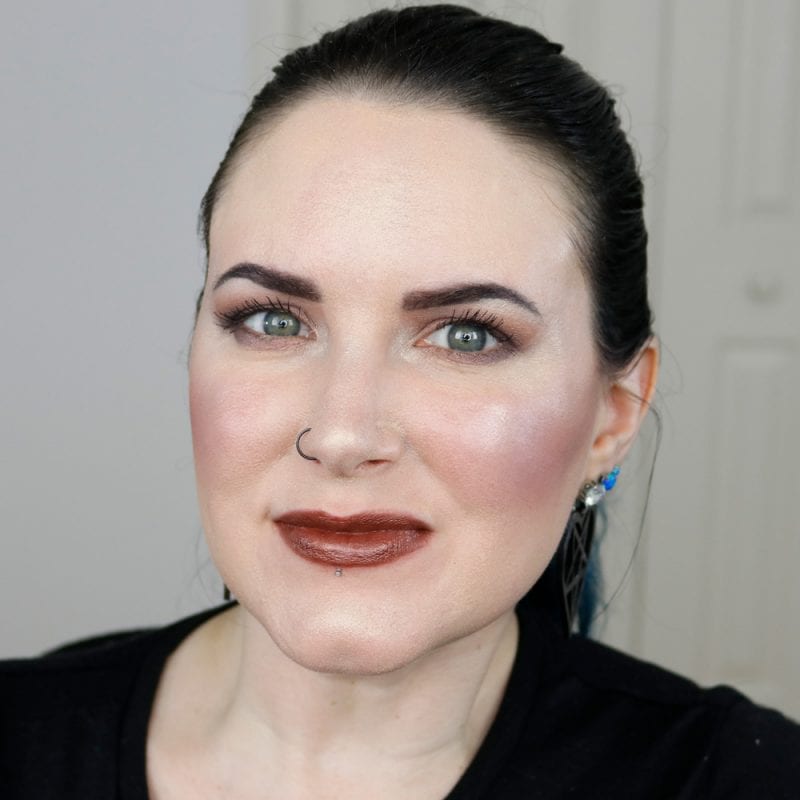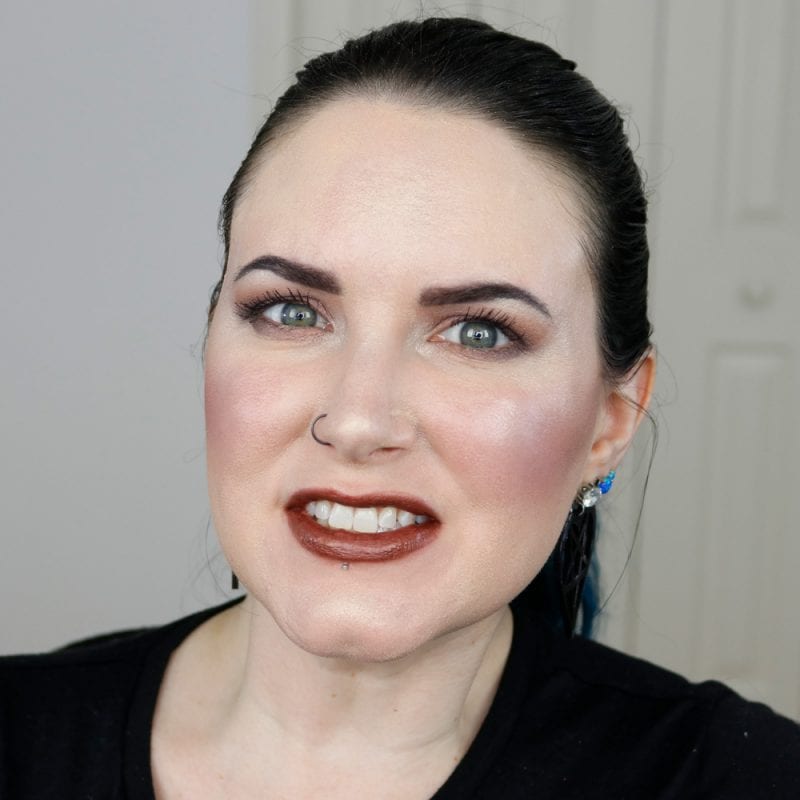 Ember
deep metallic copper burgundy
Ember is a beautiful copper brown. I don't like brown shades on me personally but I know some of my friends adore them. I don't see any burgundy in this.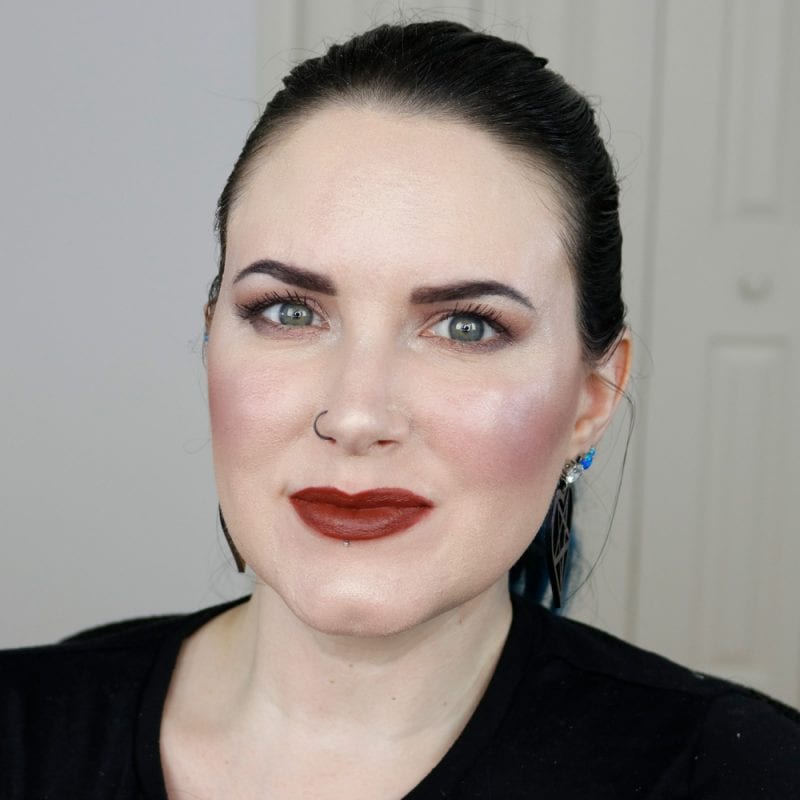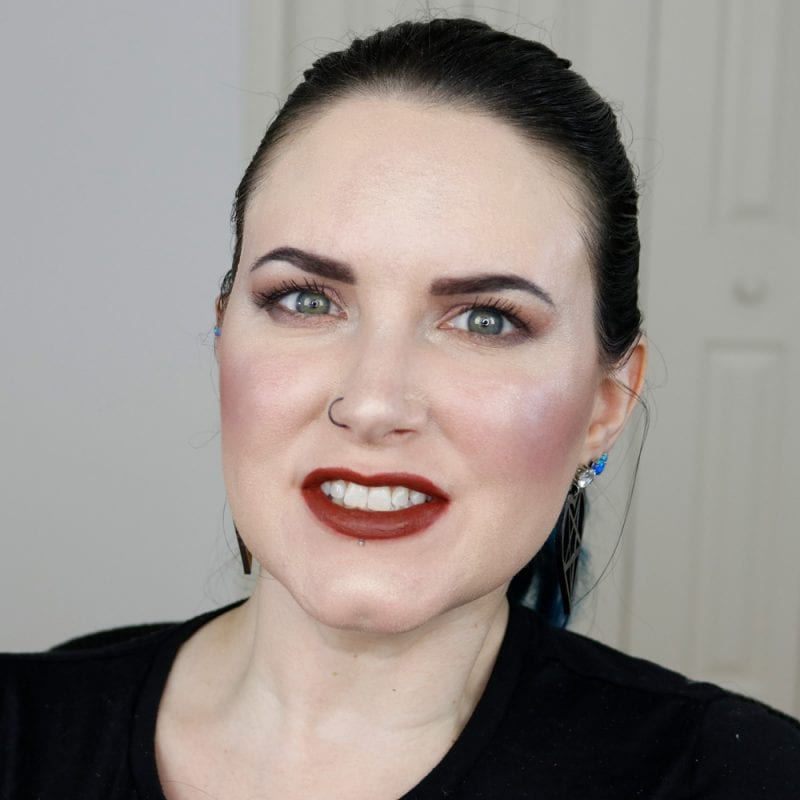 En Fuego
burgundy matte
En Fuego is a brown. In fact, I feel like it looks more like a brown with orange undertones than a burgundy! This is not burgundy in the slightest to me. I do love the formula though!
As someone who doesn't usually like orange or brown tones on me, I was surprised that I liked so many of these lipsticks. It's because the Urban Decay Naked Heat Vice Lipstick formula is my all-time favorite lipstick formula.
If you love warm tones, you'll want to check out the Urban Decay Naked Heat Vice Lipsticks. If you prefer neutral or cooler shades, I would look at Singe and First Sin.
Singe is my favorite out of this entire set, though Heat is a close second. I love First Sin, too. Fuel & Fuel 2.0 are great if you want a warm peachy nude lip. I do like Faith because I love rose gold. I can't decide if I love Trip on me, but I definitely love the formula and finish.
What do you think of the Urban Decay Naked Heat Vice Lipsticks?
Don't miss out on the awesome 2018 Memorial Day Sales!
More Urban Decay Naked Heat Features
More Urban Decay Vice Lipsticks