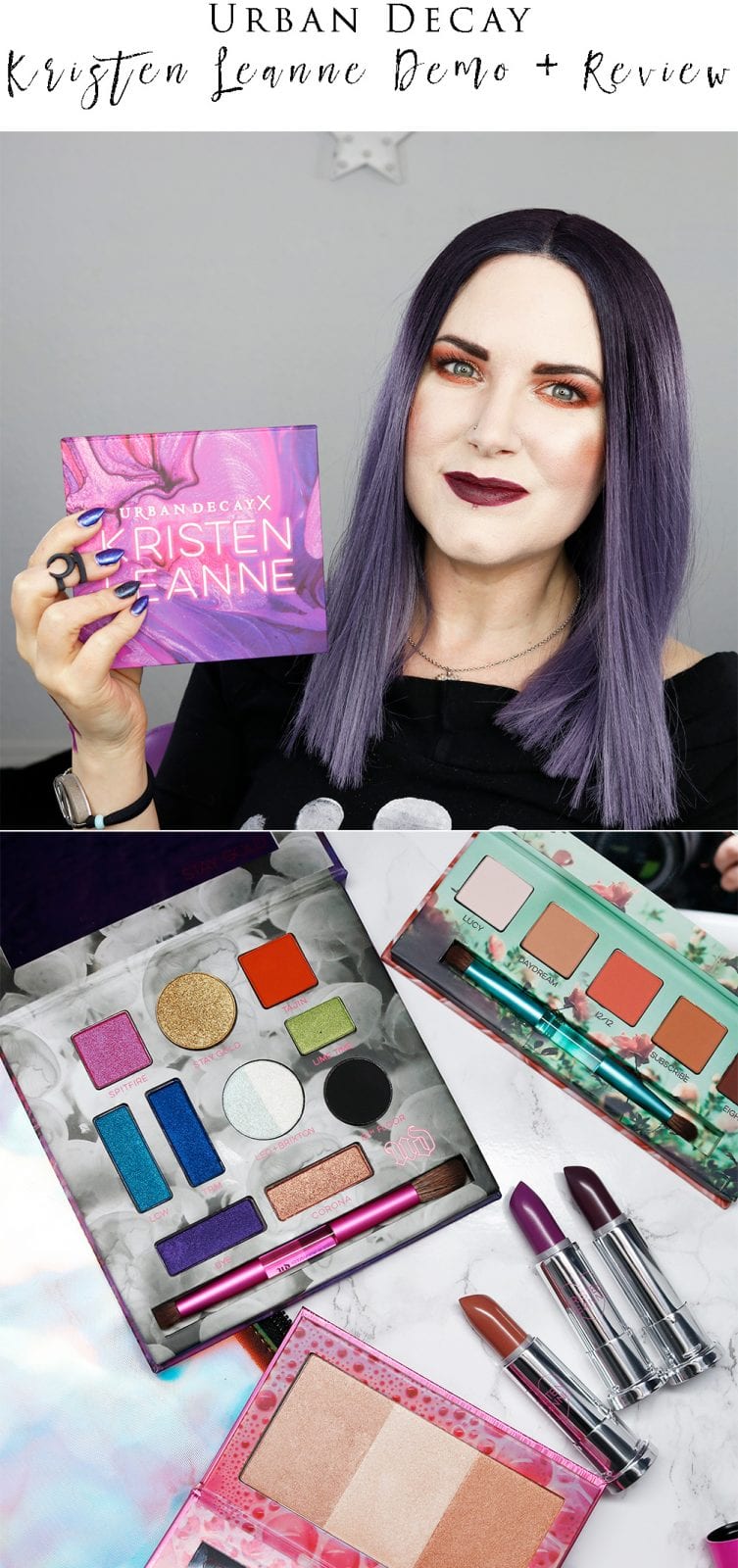 Urban Decay Kristen Leanne Collection Review + Demo
Today I've got the Urban Decay Kristen Leanne Collection demo with all eyeshadows, highlighter palette, and lipsticks. I created 3 different eyeshadow looks using every single eyeshadow shade in both the Kaleidoscope and Daydream palettes. I used the Beauty Beam highlighter palette, and all three lipsticks, Bun Bun, Cloud 9 and Spellbound. I also swatched dupes of the eyeshadows, lipsticks and highlighters for you. I love this collection and I'm really impressed with it!
PR samples.
Urban Decay Kristen Leanne Collection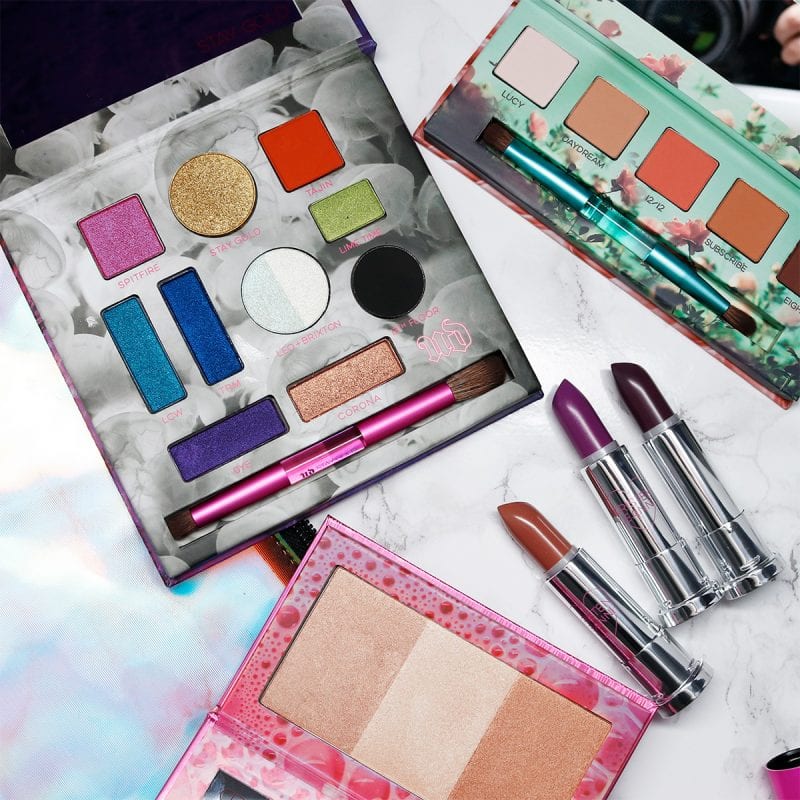 Urban Decay Kristen Leanne Collection Beauty Beam Palette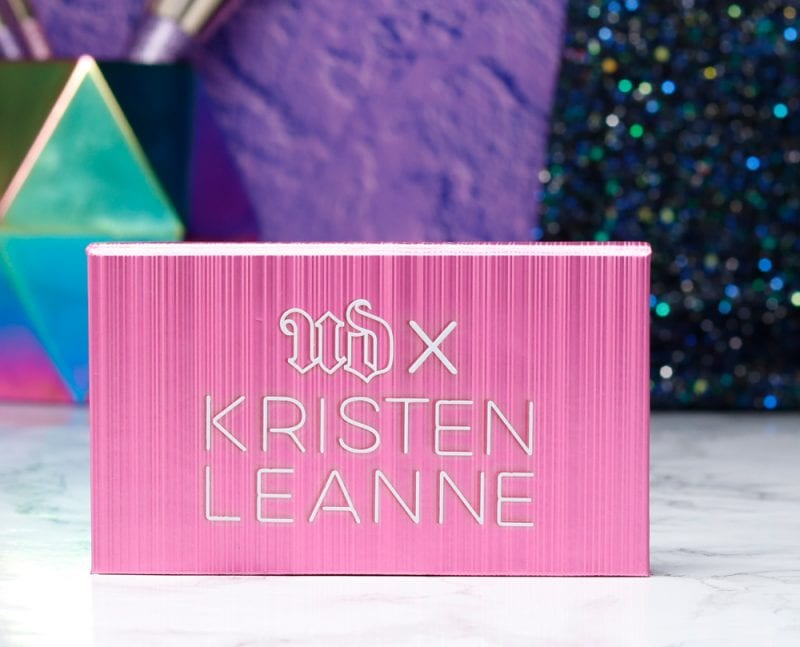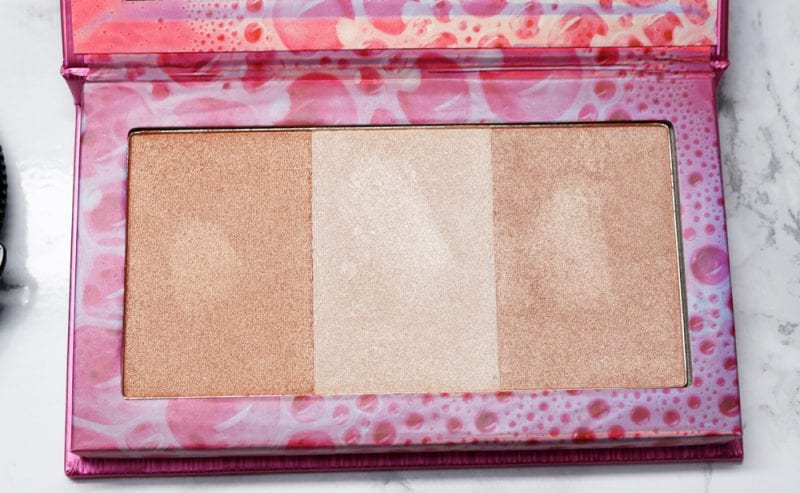 From left to right you have a rose gold pearl, white gold pearl and warm golden  pearl.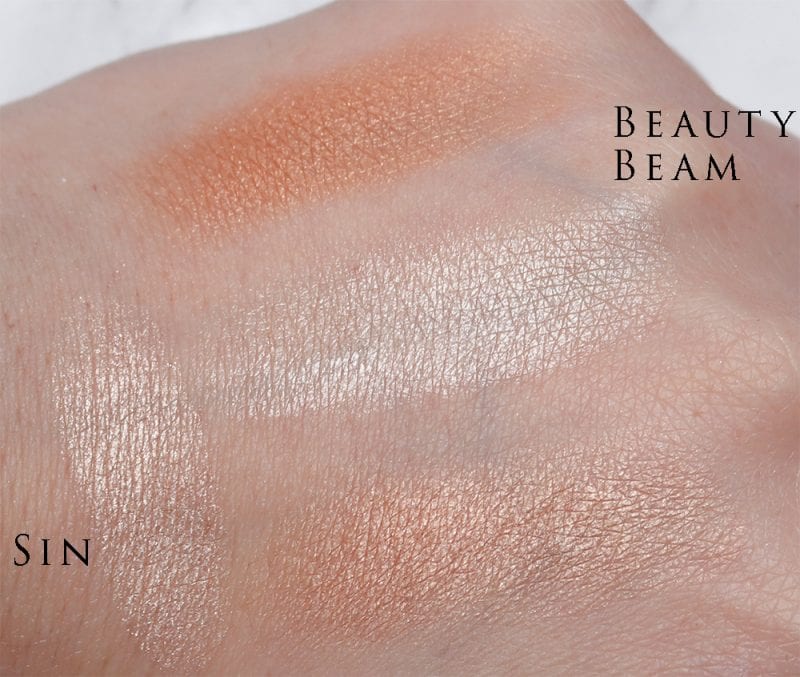 As you can see, Sin is similar but not as white-based as the white gold pearl in Beauty Beam.
Urban Decay Kristen Leanne Collection Vice Lipsticks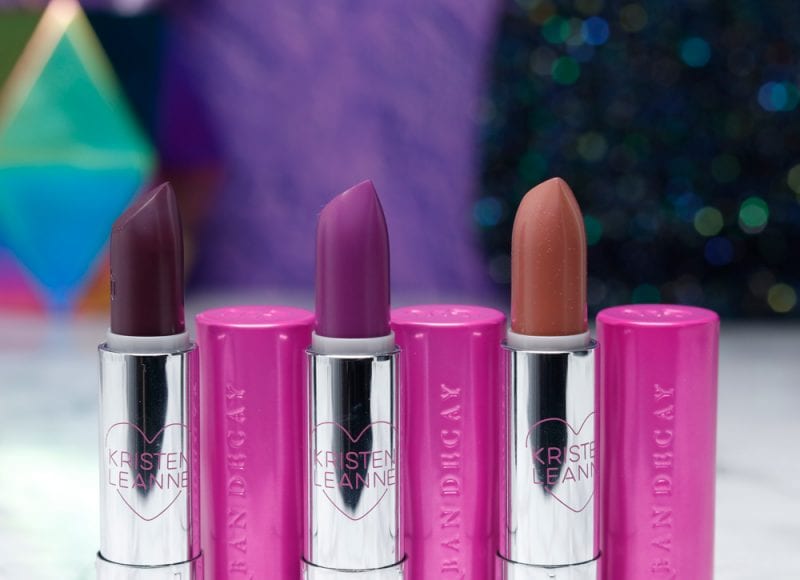 From left to right we have Spellbound, Cloud 9 and Bun Bun.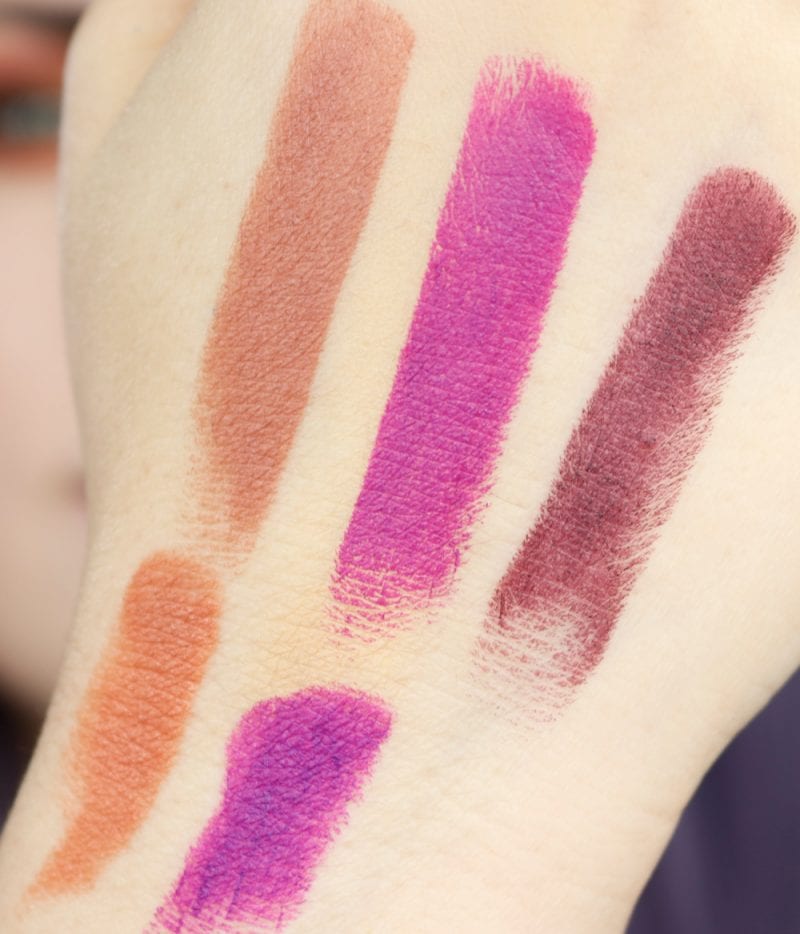 The top row is Bun Bun, Cloud 9 and Spellbound. The bottom row is Fuel and Pandemonium.
Bun Bun and Cloud 9 have a creamy, pigmented formula with no drag. Spellbound is stiff and patchy. I have no problems working with Spellbound because I line and fill in my lips fully with Urban Decay Hex pencil before I apply it.
Urban Decay Kristen Leanne Collection Kaleidoscope Palette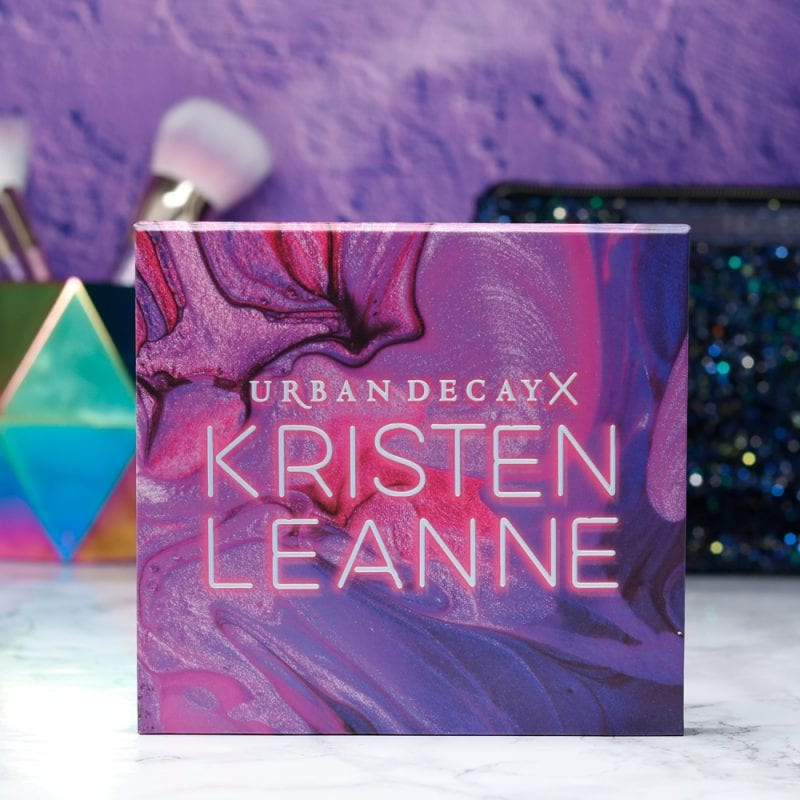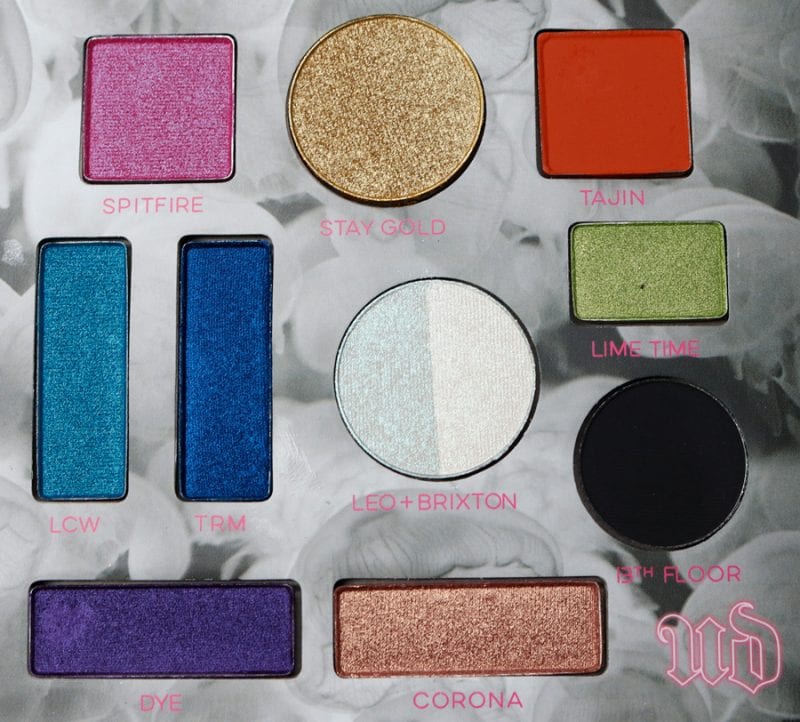 SPITFIRE (bright pink satin with purple shift)
STAY GOLD (metallic yellow-gold)
TAJIN (orange matte)
LCW (metallic teal blue)
TRM (metallic deep navy blue)
LEO + BRIXTON (holographic green pearl shift + holographic red-green pearl shift)
LIME TIME (metallic neon green)
13TH FLOOR (black matte)
DYE (violet satin)
CORONA (metallic soft bronze with gold shimmer)
The amount of product you get per color is all over the place. Leo + Brixton, Stay Gold are .05 oz each. Spitfire and Tajin are .02 oz each. LCW, TRM, Dye and Corona are .04 each. 13th Floor is .03 oz. Lime Time is .01 oz.
Urban Decay Kristen Leanne Collection Daydream Palette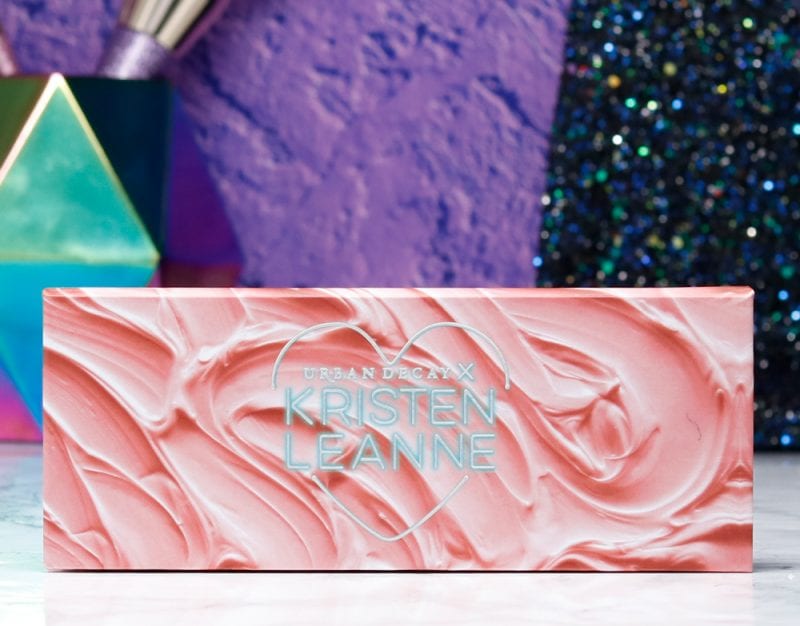 LUCY (ivory matte)
DAYDREAM (soft nude matte)
12/12 (soft peach matte)
SUBSCRIBE (warm nude matte)
EIGHT (rich warm brown matte)
The amount of product you get per eyeshadow in this palette is surprisingly small, it's .02 oz each.
Urban Decay Kaleidoscope and Daydream Swatches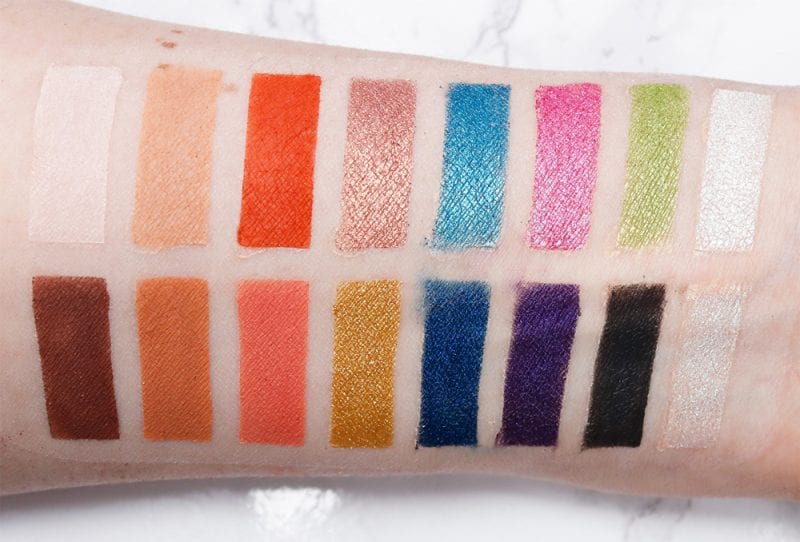 Top Row – Lucy, Daydream, Tajin, Corona, LCW, Spitfore, Lime Time, Brixton
Bottom Row – Eight, Subscribe, 12/12, Stay Gold, TRM, Dye, 13th Floor, Leo
Urban Decay Kaleidoscope Palette Dupes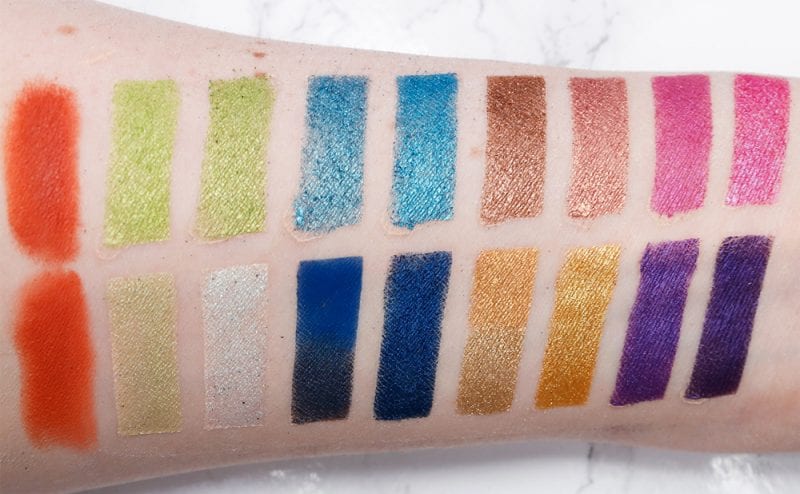 Top Row is Tajin, Exu (Basquiat Tenant), Lime Time, Haight (single), LCW, Smog (single), Corona, 1985 (single), Spitfire
Bottom Row is Spike (single), Jealous (Wizard of Oz), Leo, Untitled (Basquiat Tenant) & Evidence (single), TRM, Honey & Blitz (single), Stay Gold, Urban (Electric), Dye.
I feel like Exu and Lime Time are like 95% similar. I think Tajin and Spike are around 97% similar. Haight isn't as deep or rich as LCW. Smog is lacking the complexities of Corona. 1985 is deeper and less shift than Spitfire. Jealous and Leo are really nothing alike. Untitled is a different finish than TRM, while Evidence is too dark. I thought Honey was going to match Stay Gold but it's not quite right and Blitz isn't either. Urban is lighter than Dye.
Urban Decay Kristen Leanne Collection Look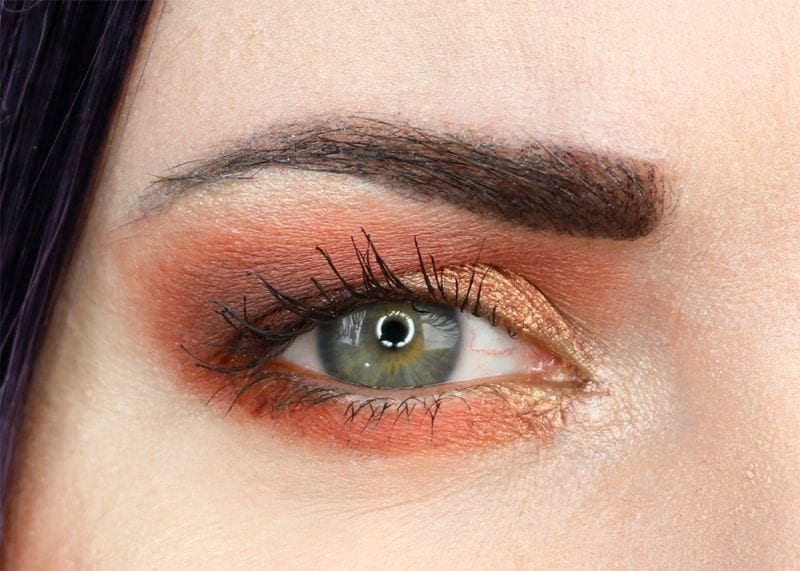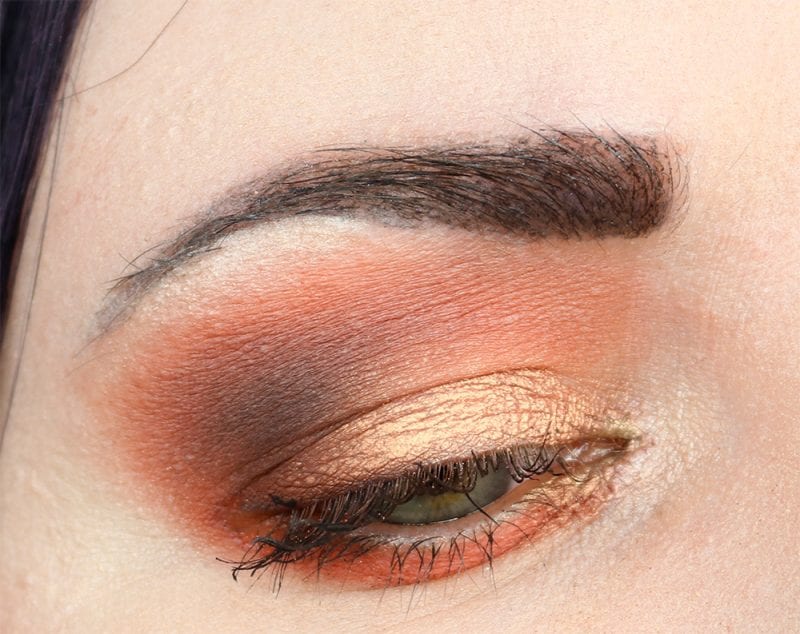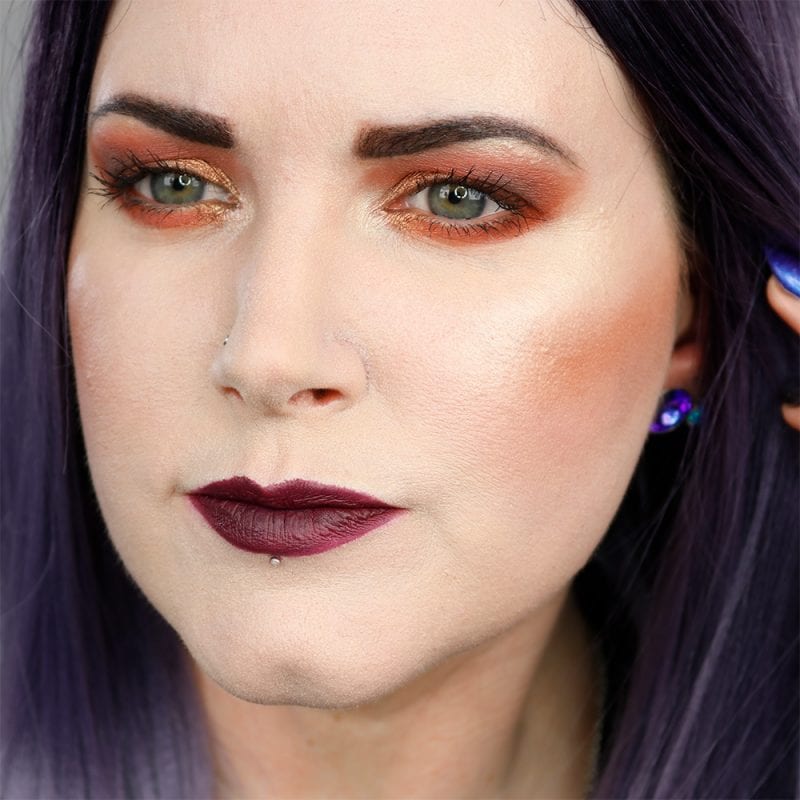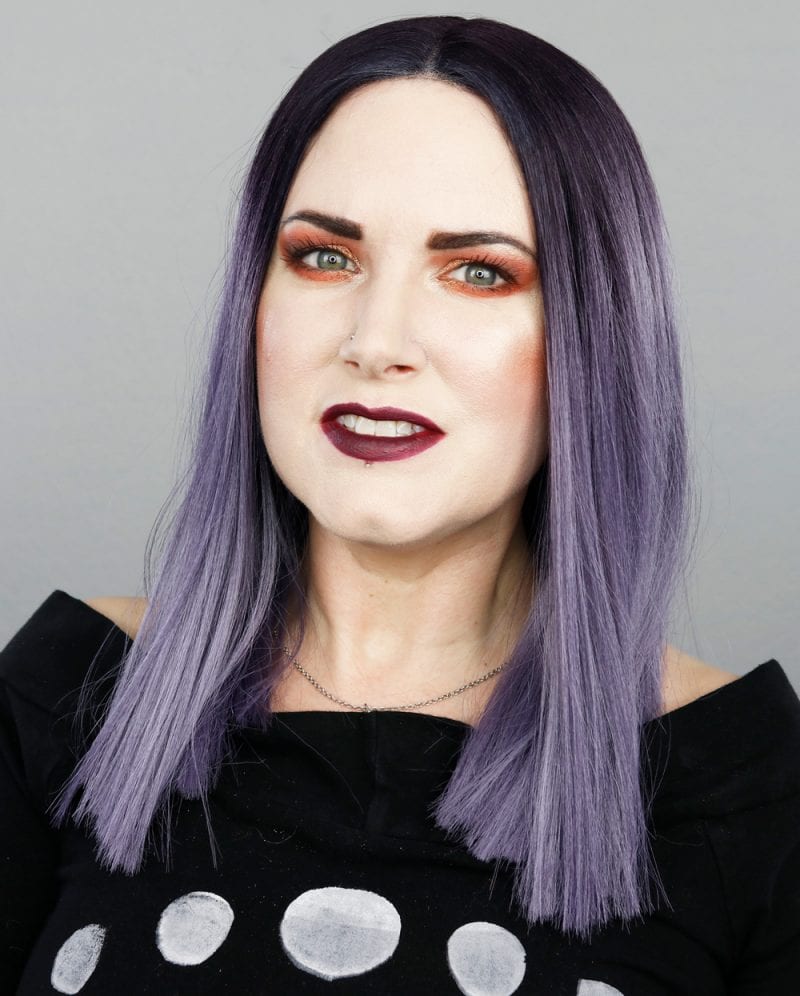 Eyes
Too Faced Shadow Insurance
Milani Prep Set Go Setting Powder
Urban Decay Kaleidoscope Palette
Urban Decay Daydream Palette
Urban Decay Beauty Beam Palette
Queen of the Fill Tinted Brow Gel in Black
Urban Decay Perversion Mascara
Face
Urban Decay Drop Shot Facial Oil
BECCA First Light Primer
Idun Minerals Nordic Veil Foundation in Jorunn mixed with Hourglass Veil Mineral Primer
Laura Geller Balance-n-Brighten Foundation in Porcelain
Colour Pop Aphrodisiac blush
Urban Decay Beauty Beam Palette
Lips
Urban Decay Hex Pencil
Urban Decay Spellbound Lipstick
Nails
KBShimmer Royal to a Fault
KbShimmer I'm Onyx 
Urban Decay Kaleidoscope Tutorial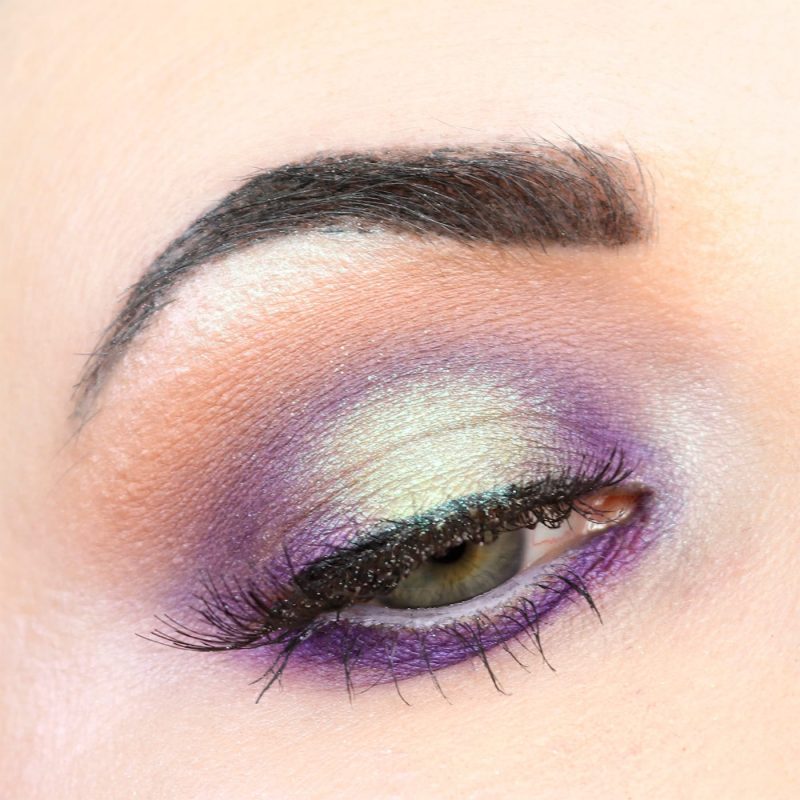 Check out my Kaleidoscope Palette Tutorial!
Urban Decay Kristen Leanne Collection Review + Demo  Video
In the video I run through the swatches, I demo three different eyeshadow looks with the palette, showing the pigmentation and blendability. You can see how I apply the cheek palette and how each of the lipsticks look on pale skin. I also give my full review in the video, so please watch it and let me know what you think!
The Kaleidoscope palette is $39, the Daydream palette is $26, the Beauty Beam palette is $34, and the Vice lipsticks are $17. The 3 exclusive items for UD's website are the Liquid Lipstick Duo $29, the Pulse Liquid Lipstick $18, and S.G.H. eyeshadow single $19.
The collection will be available at Sephora and Ulta. It's already launched on UrbanDecay.com.
Don't forget to enter my Urban Decay Vice Lipsticks Giveaway!