Cruelty Free Favorite Perfumes
Happy Makeup Wars Monday! Today I'm sharing some of my cruelty free favorite perfumes. People always ask me for cruelty free perfume recommendations, so I thought this would be helpful.
I'm a gourmand fragrance fan. I don't like overly floral scents. I do love notes of vanilla, amber, and sandalwood. I detest lavender in most scents and  honey usually doesn't work for me either.
BPAL was a PR sample. Everything else purchased by me.
TokyoMilk Dark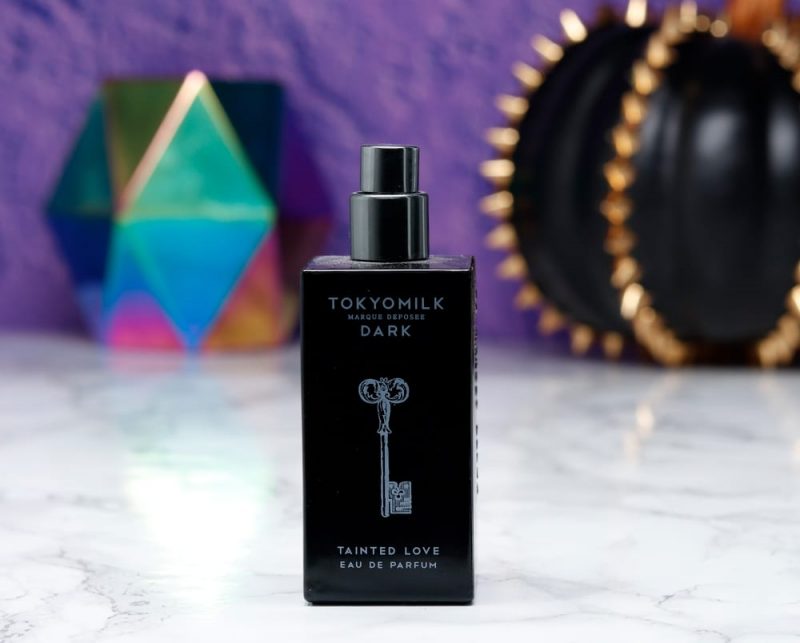 Tainted Love – If I had a signature scent, it might be TokyoMilk Dark Tainted Love. I feel like it's dark, sexy and sweet on me. It has notes of dark vanilla bean, sparkling citrus, orchid, white tea, sandalwood, and tonka bean.
Cocoa Pink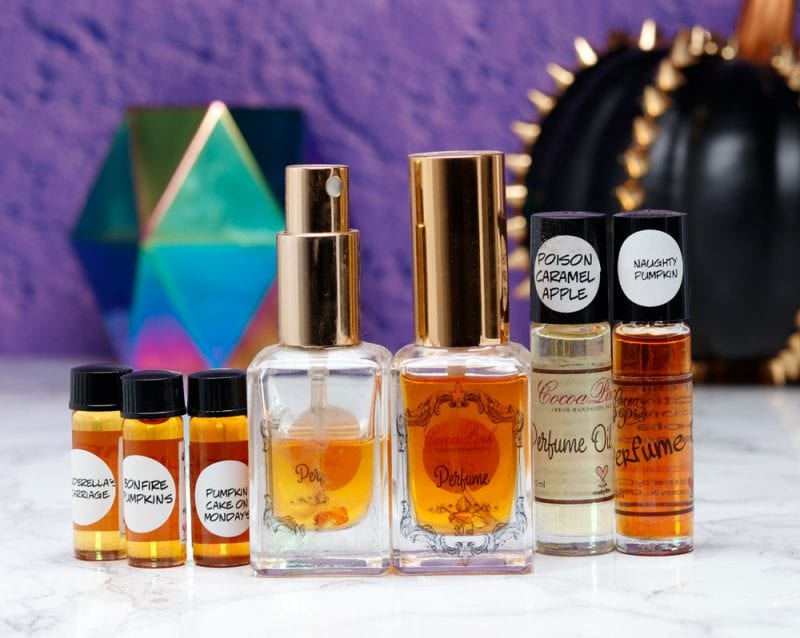 It's hard to pick just one Cocoa Pink scent, so I wanted to discuss several! They make more of my cruelty free favorite perfumes than anyone else. I love all of the Cocoa Pink Pumpkin scents and a few of the pineapple ones.
Cinderella's Carriage – What did Cinderella really wish for? We think it was this blend of Coconut Cream Pie with Marshmallow Meringue, Sweet Pumpkin, Spiritueuse Double Vanilla, and Vanilla Bean Noel. We think this is the REAL reason the prince fell in love, who could resist Cinderella in sexy foodie?
Pina Colada Cotton Candy – Cotton candy with coconut and pineapple blended in rich cream and sugar.
Hawaiian Cake – Three tiered wedding cake topped with buttercream frosting, crushed pineapple and flakey coconut.
Poison Caramel Apple – Toasted caramel sugar and juicy red apples slapped with a naughty helping of dreamy vanilla musk.
Bonfire Pumpkins – We accidentally mixed Pumpkin porridge with Marshmallow Fireside and created a sensational creamy bonfire scent with notes of maple oats drizzled with pure golden clover honey, a pinch of muscovado sugar all topped with a dollop of sugared pumpkin puree plus toasted vanilla marshmallows over a roaring fire. This is the only smoky scent that I love. Something about the combination of smoke, vanilla and pumpkins make it amazing. It's also the only scent that I can think of that has a honey note in it that I can wear. Most honey notes are death notes on  my skin and turn into baby powder.
Pumpkin Cake on Mondays – Sweet pumpkin blended with our super popular delicious sponge cake made with almond extract, vanilla, and a hint of cinnamon, then slathered in cream cheese buttercream frosting.
Naughty Pumpkins – CocoaPink is the best at "sexy foodie scents". This pumpkin blend demonstrates exactly why. Naughty begins with two of our bestselling fragrance oils specially formulated just for CocoaPink: Spiritueuse Double Vanilla and our exclusive triple amber blend that we call "CP Black". We then added some of our "Sweet Pumpkin" for a blend that raises the bar for foodie scents to new heights.
GeekFire Labs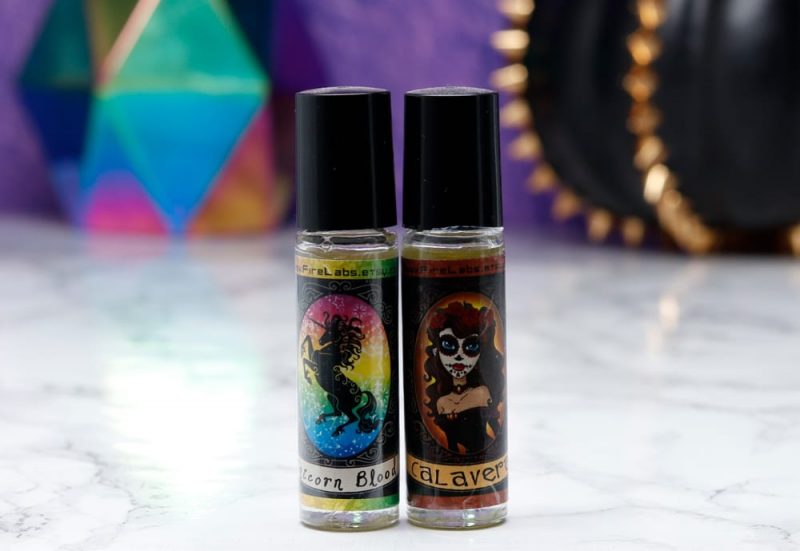 I've found two really nice cruelty free favorite perfumes from GeekFire.
Unicorn Blood – Crisp, sparkling white wine and pink grapefruit mingled with vanilla frosting, cotton candy and caramel. Taboo and tantalizing! I really love how this smells on me. To begin I smell wine, then later I get notes of vanilla, caramel and candy.
Calavera – The scent of creamy caramel and sugar cane swirls among warm spices of cinnamon, clove, apple and nutmeg. I really love the caramel, clove and nutmeg in this one.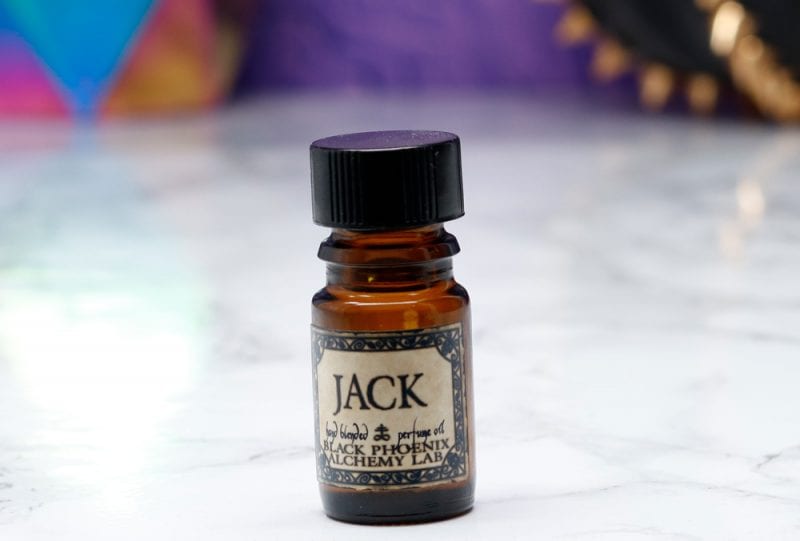 Black Phoenix Alchemy Lab
Black Phoenix Alchemy Lab is one of the most popular indie perfumers of all time. The one I wear the most from BPAL these days is Jack.
Jack – The scent of warm, glowing jack o'lanterns on a warm autumn night: true Halloween pumpkin, spiced with nutmeg, glowing peach and murky clove.
Firebird Bath and Body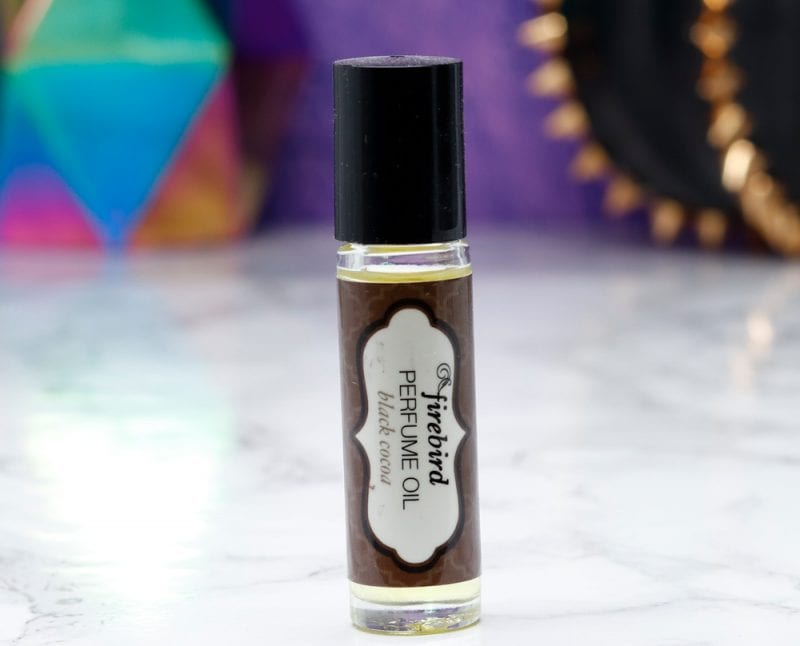 I found this interesting cruelty free favorite perfume from Firebird Bath and Body called Black Cocoa.
Black Cocoa – A dark and mysterious blend of rich chocolate, golden amber, cedar, sandalwood, and a wisp of black coffee. I mostly smell chocolate, cedar, and sandalwood. It's a pretty comforting scent.
Silk Naturals
The only cruelty free favorite perfume of mine that I couldn't find that I wanted to include was the Silk Naturals Stress Relief rollerball, which they apparently don't offer anymore and I wish they did because I'd buy another one! It's a clean scent that smells like peppermint and maybe a tiny hint of lemon. It's a calming, comforting scent for me.
Other Cruelty Free Perfume Brands
In case you're looking for more cruelty free perfume options, here are a few other options to check out. You might also enjoy my beginner's guide to cruelty free perfumes.
What are your favorite cruelty free perfumes? Do you like gourmand scents? What's your death note?
[inlinkz_linkup id=745228 mode=1]