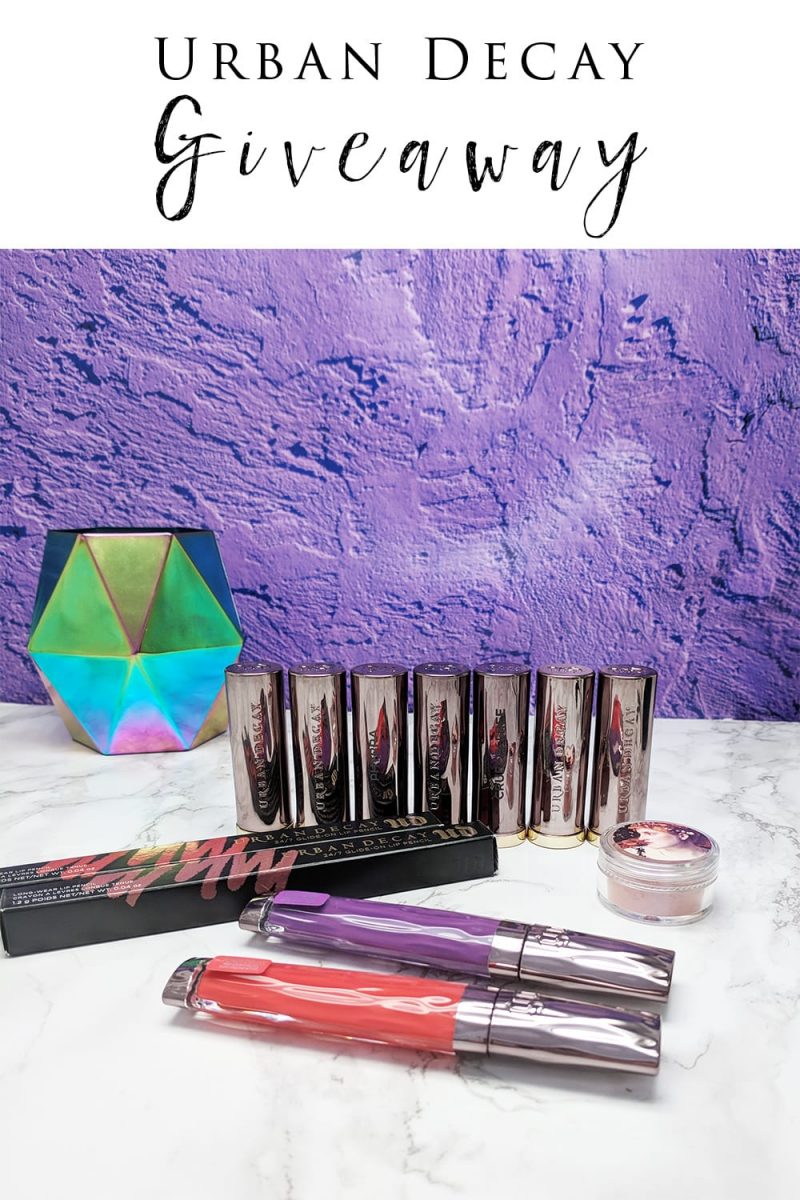 Urban Decay Vice Lipstick Giveaway
I wanted to have a special Urban Decay Vice Lipstick Giveaway to end the year. As you know, the Urban Decay Vice Lipsticks are my all-time favorite lipstick formula. I bought all of these lipsticks in some of my favorite shades, plus some other fun shades, to give away to one lucky Phyrra fan! Two of the lipsticks have a special engraving – one says Phyrra and the other says Cruelty Free.
Perversion is the best black lipstick ever. Heroine is an awesome deep blue statement lipstick. Crank is the perfect balance of pink and purple, my desert island lip color. Oblivion is one of my favorite living dead girl lipsticks. 714 is my power red. Violate is my perfect my lips but better shade. Hideaway sounded like a shade that would be flattering on a lot of skintones. Psycho is one of the most popular Urban Decay lipstick colors. Hex is my magical lip pencil that makes everything look amazing. Bad Blood is an excellent deep red pencil. I included Punch Drunk because I think people often enjoy orange for spring and summer. I included Bittersweet because it's a pretty purple.
Finally, I included Aromaleigh Kupala eye and cheek product because it's gorgeous. It's another of my magical makeup products.
To enter you must use the rafflecopter widget below. The giveaway is open to shipping addresses in the USA and Canada, void where prohibited. The giveaway ends midnight January 12, 2018.
Urban Decay Vice Lipstick Giveaway Prize Package
Hideaway Vice Lipstick – medium mauve-nude pink comfort matte
Crank Vice Lipstick – bright berry fuchsia mega matte
Oblivion Vice Lipstick – grey-taupe mega matte
714 Vice Lipstick – bright red mega matte
Psycho Vice Lipstick – bright rose with iridescent blue micro-sparkle comfort matte
Heroine Vice Lipstick – navy blue comfort matte
Perversion Vice Lipstick – the best black lipstick ever comfort matte
Violate – dusty purple with pink undertone cream
Hex 24/7 Pencil – magical deep red wine
Bad Blood 24/7 Pencil – deep red
Punch Drunk Gloss – bright orange
Bittersweet Gloss – purple
Aromaleigh Kupala eyeshadow & blush – a rich warm bronzey peach with a satiny blue highlight
You may want to check out my 11 Must-Have Vice Lipsticks swatches and my Magical Makeup Products!