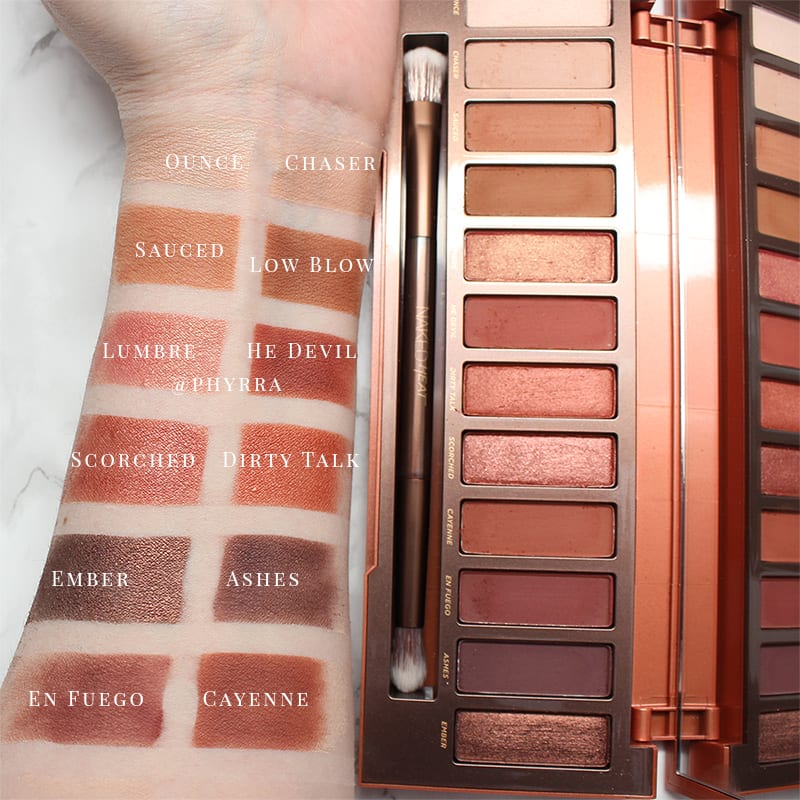 Urban Decay Naked Heat Swatches
Hi guys! This is just a quick post to share my Urban Decay Naked Heat swatches. I swatched these on primer using the Urban Decay Moondust brush. I cleaned my brush in between with a microfiber cloth. How I did this was to run my brush across the eyeshadow 3 times, then brush the color on my arm like it was an eyelid. I didn't go back for more color, so what was on the brush was it. The worst color in the set for me was En Fuego. I was disappointed that Ashes was not a burgundy wine. En Fuego claims to be a burgundy but it really looks brown with a bit of orange. I'll have better photos and a review up for you later but I wanted to share this now.
To me this palette looks like it's made up of peaches, coppers, oranges, and browns.
Also, is it just me or does this look more peach than the Sweet Peach palette?
Click Here to buy the Naked Heat Palette!
Naked Heat Color Descriptions
Ounce – Ivory shimmer
Chaser – Light nude matte
Sauced – Soft terra-cotta matte
Low Blow – Brown matte
Lumbre – Copper shimmer with gold pearl shift
He Devil – Burnt red matte
Dirty Talk – Metallic burnt red
Scorched – Metallic deep red with gold micro-shimmer
Cayenne – Deep terra-cotta matte
En Fuego – Burgundy matte
Ashes – Deep reddish-brown matte
Ember – Deep metallic copper-burgundy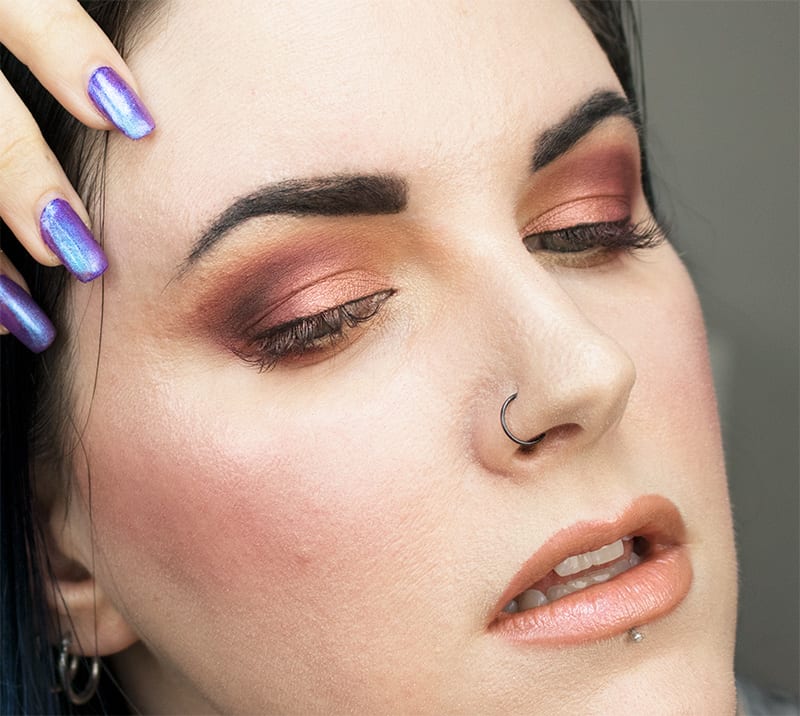 See my Urban Decay Naked Heat Scorched Tutorial!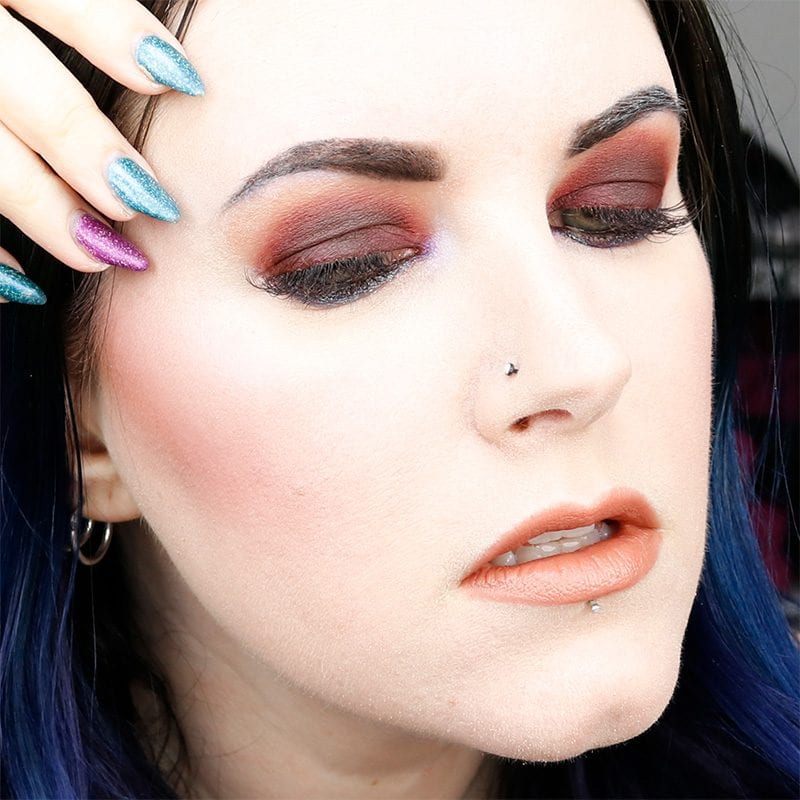 See my Naked Heat Alkaline Tutorial!
Watch my first impressions video!
You will want to see my UD Naked Heat vs. ABH Modern Renaissance – which to choose?