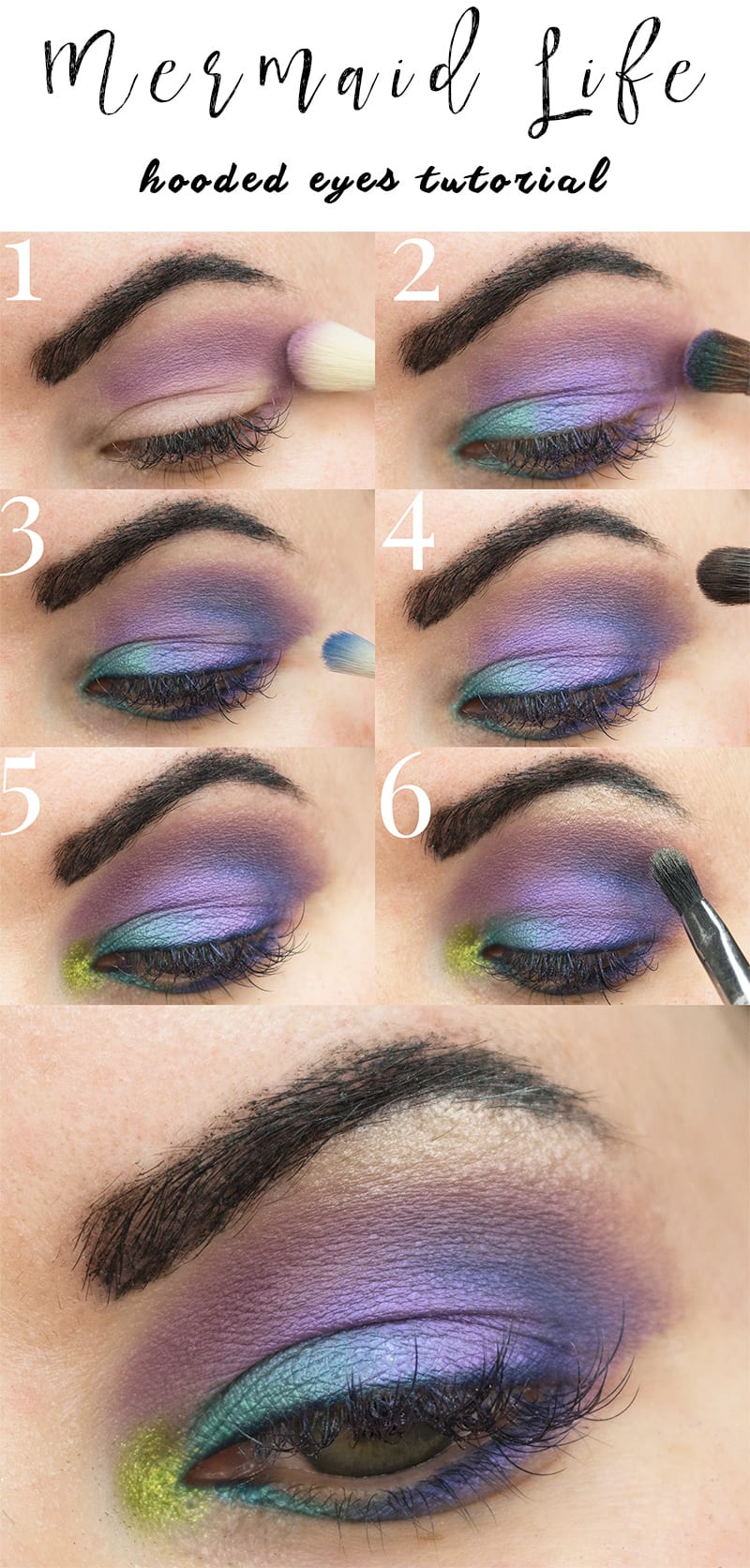 I wanted to share my Saucebox Mermaid Life Cruelty-Free Tutorial with you. I wore the Mermaid Life palette this weekend and my look was very similar to this tutorial. I'm in love with La Sirena as it's an amazing purple!
PR + purchased by me.
Saucebox Mermaid Life Cruelty-Free Tutorial
After applying primer, use a fluffy brush to apply Aromaleigh Borghild to the crease, outer v, and outer lower lid.
Pat Seaside on the inner lid and La Sirena on the outer lid, blending where the two shades meet. Repeat for the lower lid.
Deepen the outer v with Urban Decay Untitled. Smudge Untitled at the upper and lower lash line.
Soften the edges with Physicians Formula Muru Muru Butter Bronzer. Use a bit more Borghild at the inner crease.
Add a pop of bright at the inner corner with Kelp It Real.
Highlight under the eyebrows with Moonshadows.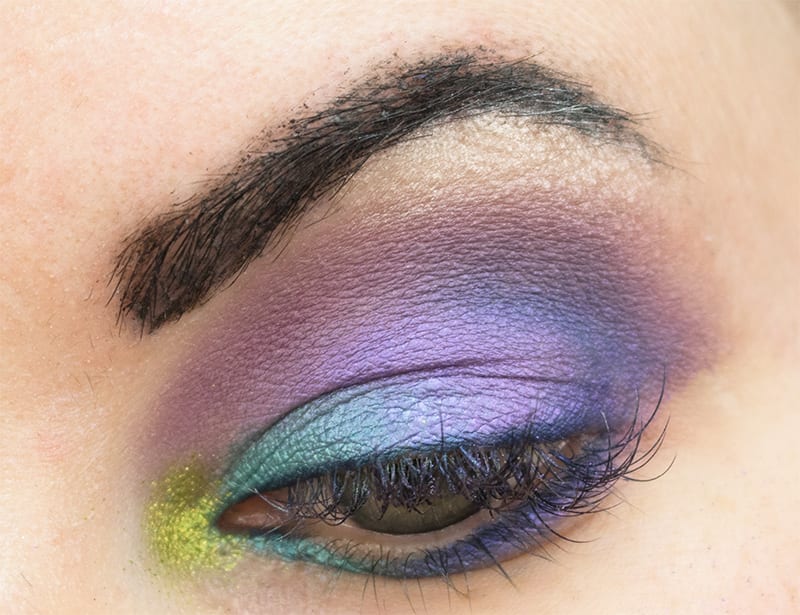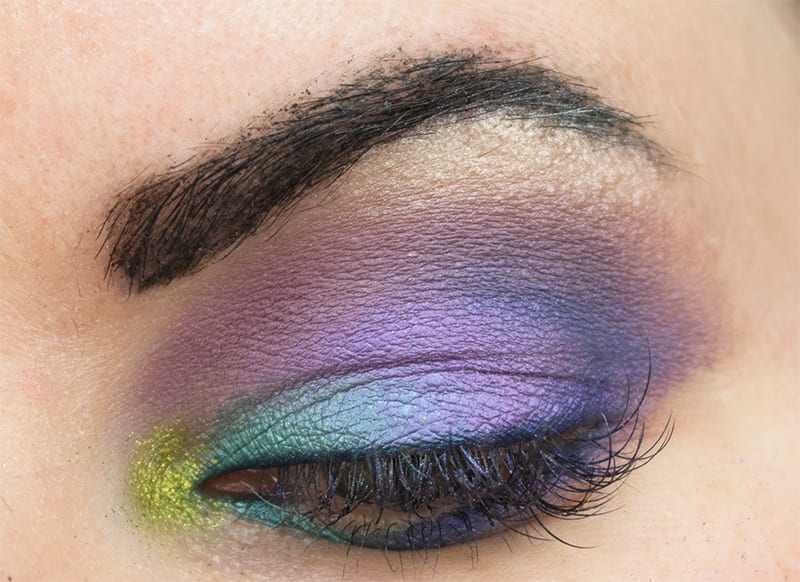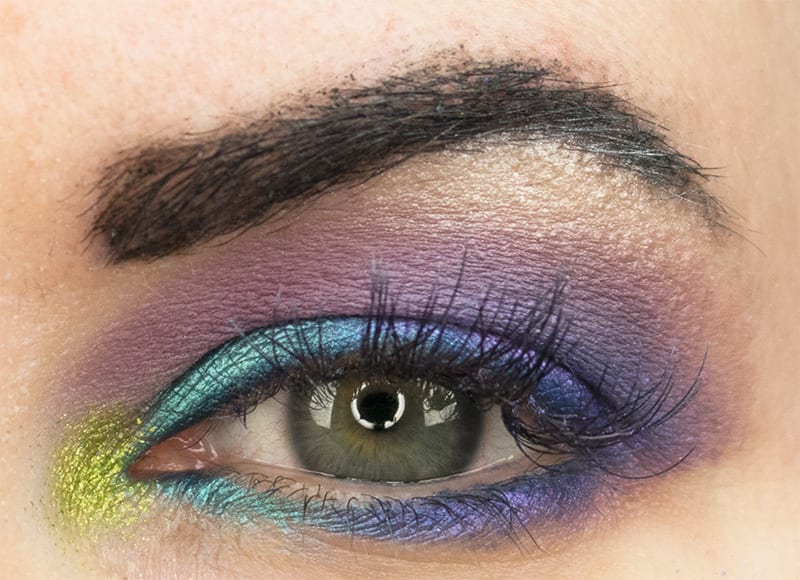 Products Used
Shop Your Stash for Similar Shades
La Sirena – blue-toned purple foil
Seaside – bright turquoise blue foil
Kelp It Real – warm, yellow-toned green foil
Moonshadows – pale beige champagne satin
Borghild – light purple violet matte
Muru Muru Butter Bronzer – light bronze matte
Untitled – bright royal blue matte
You can try recreating this look with items from your makeup stash! The Makeup Geek Foiled eyeshadows or the BH Cosmetics Foiled palettes may work for this look.
Be sure to check out my Saucebox Mermaid Life Palette review.
More Colorful Cruelty-Free Tutorials