Starbucks Menu: Unicorn Frapuccino Tutorial
Today I've got a Starbucks Menu: Unicorn Frapuccino Tutorial to share with you. As you know, unicorns are everywhere! Darling Girl Cosmetics came out with a Starbucks Menu: Unicorn Frappuccino inspired eyeshadow called Unicorn Frappuccino. The color is amazing and I had to have it! It's a lilac pink with blue sheen, plus it has gold, blue, and purple sparkles.
Pr + purchased by me.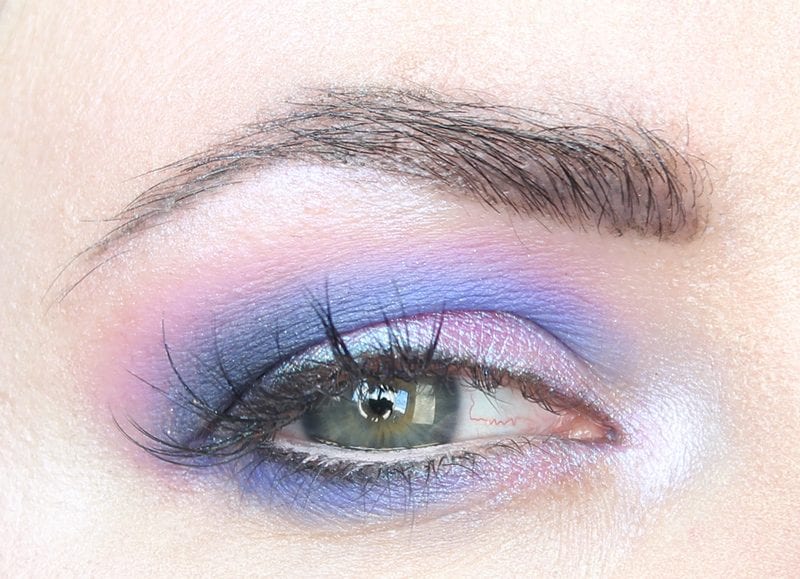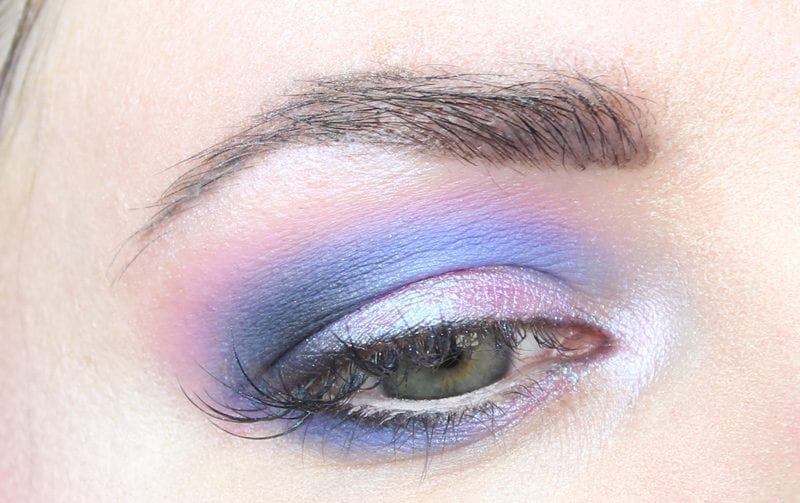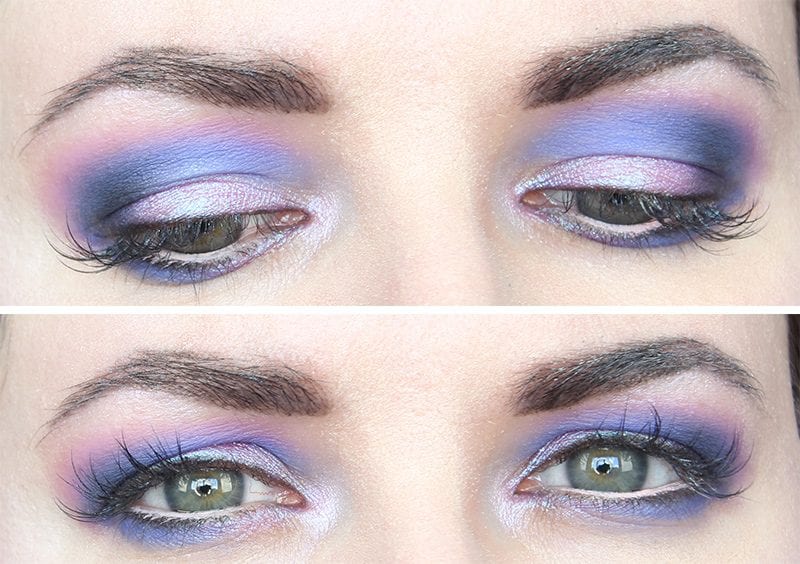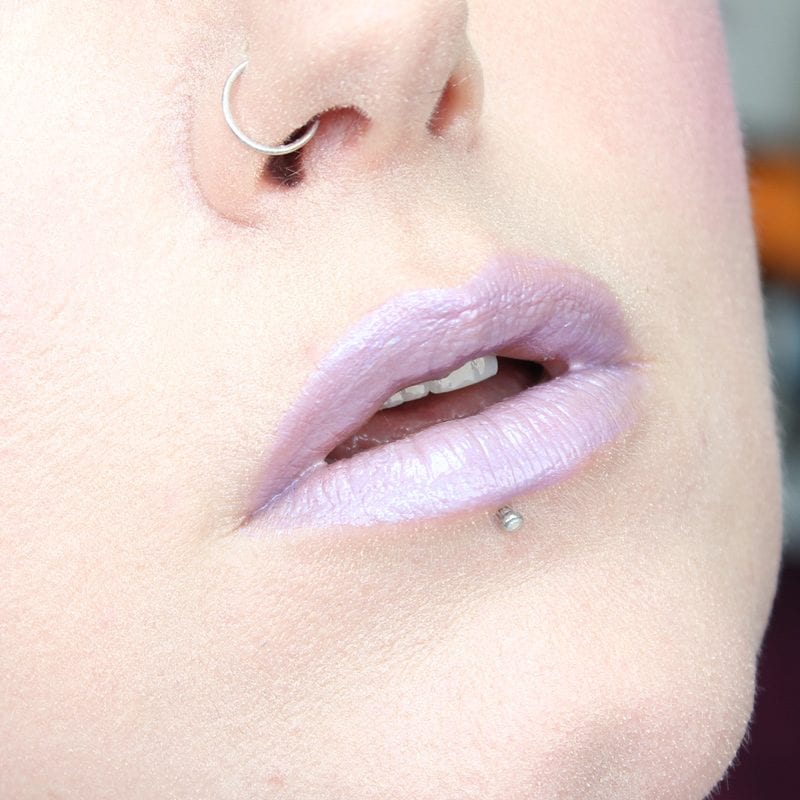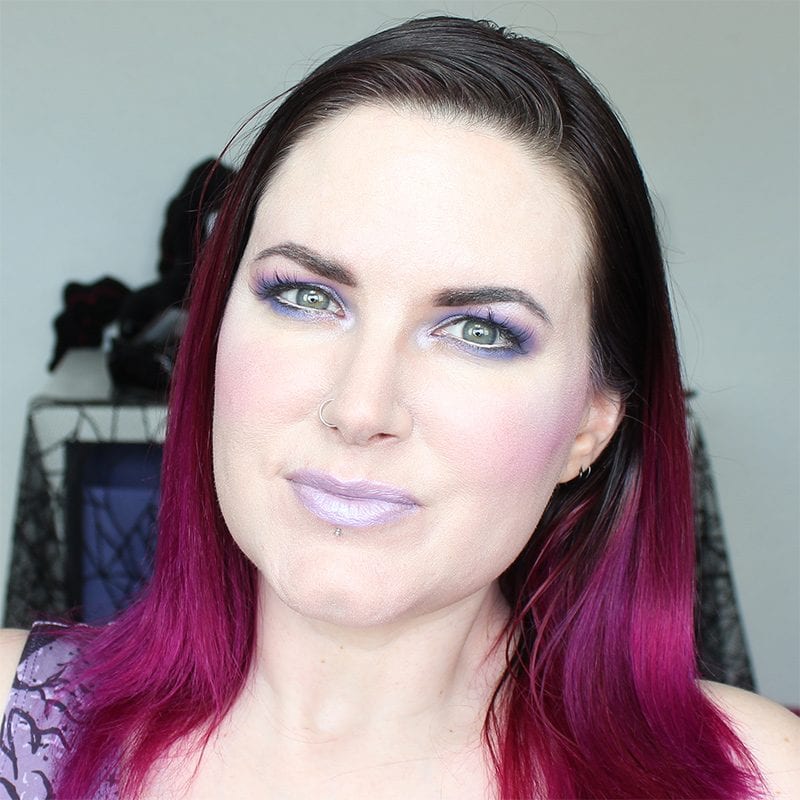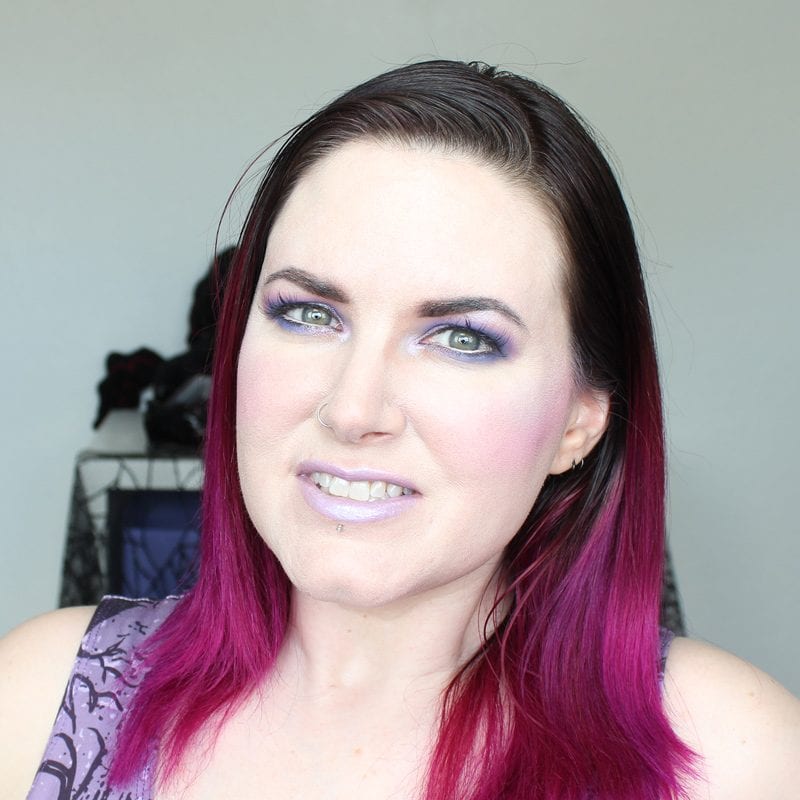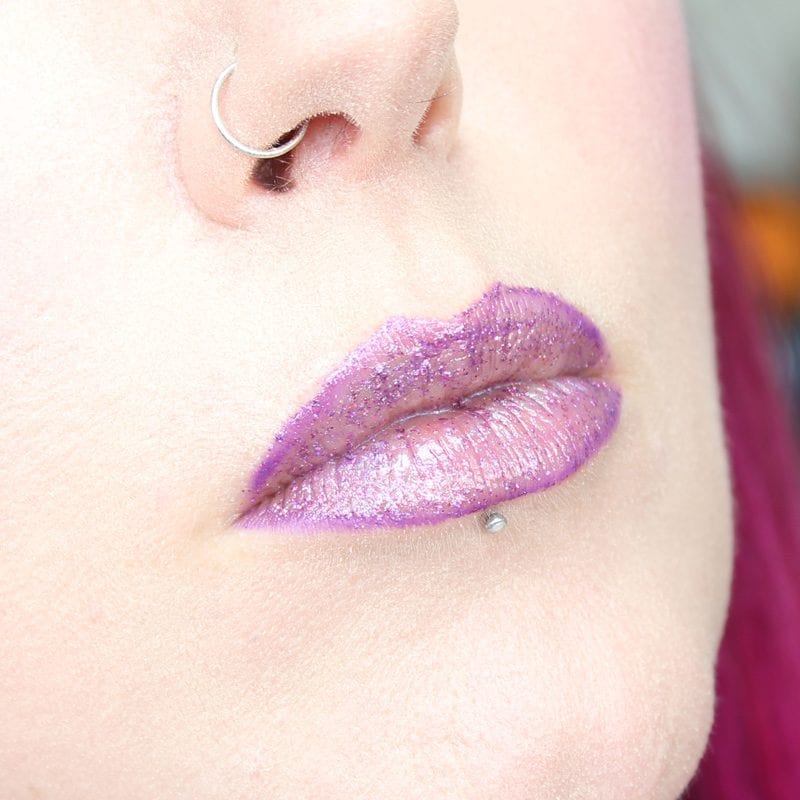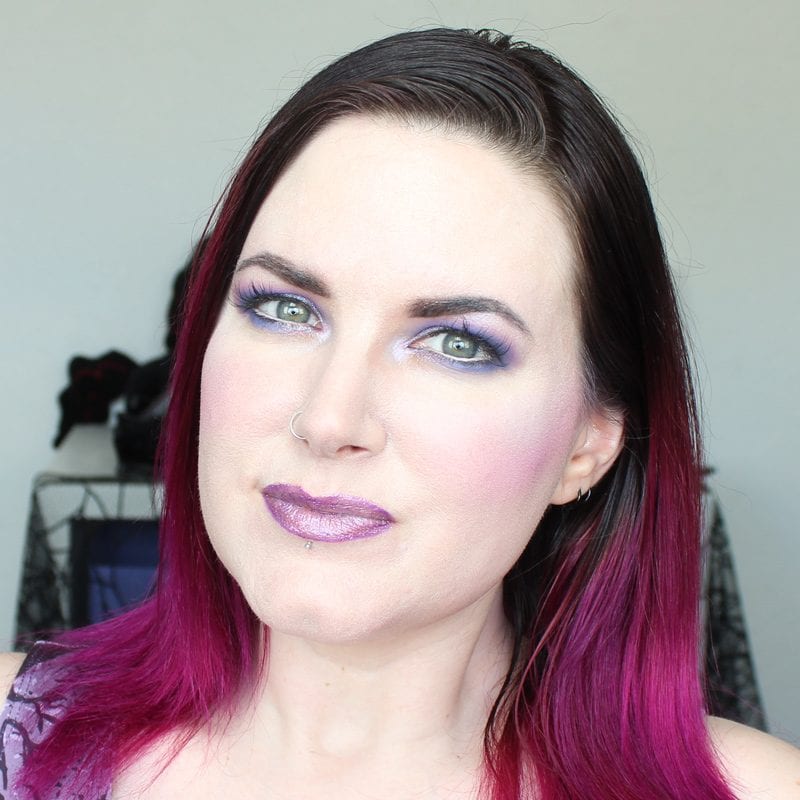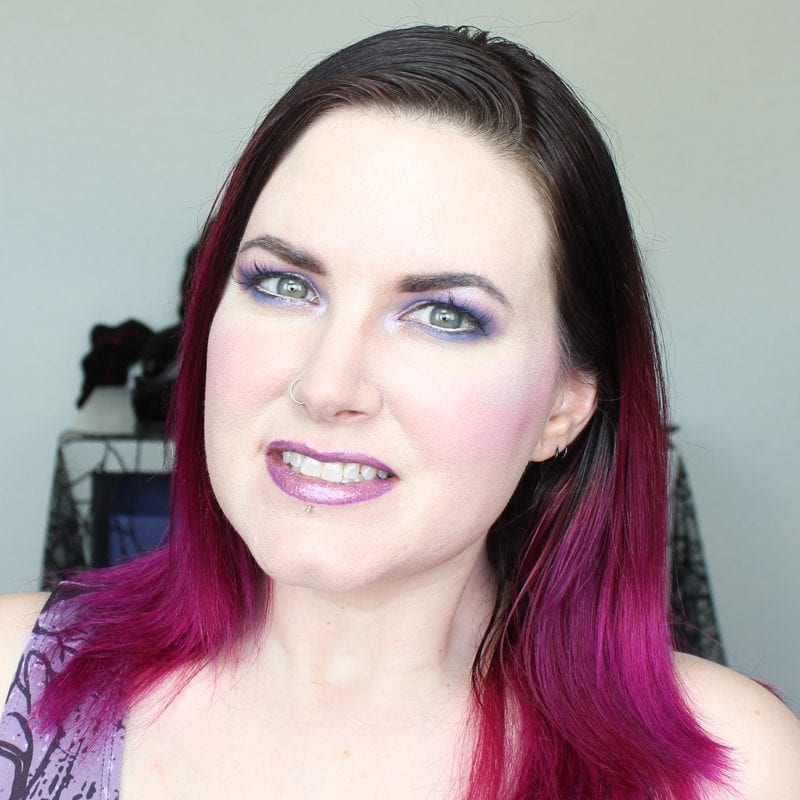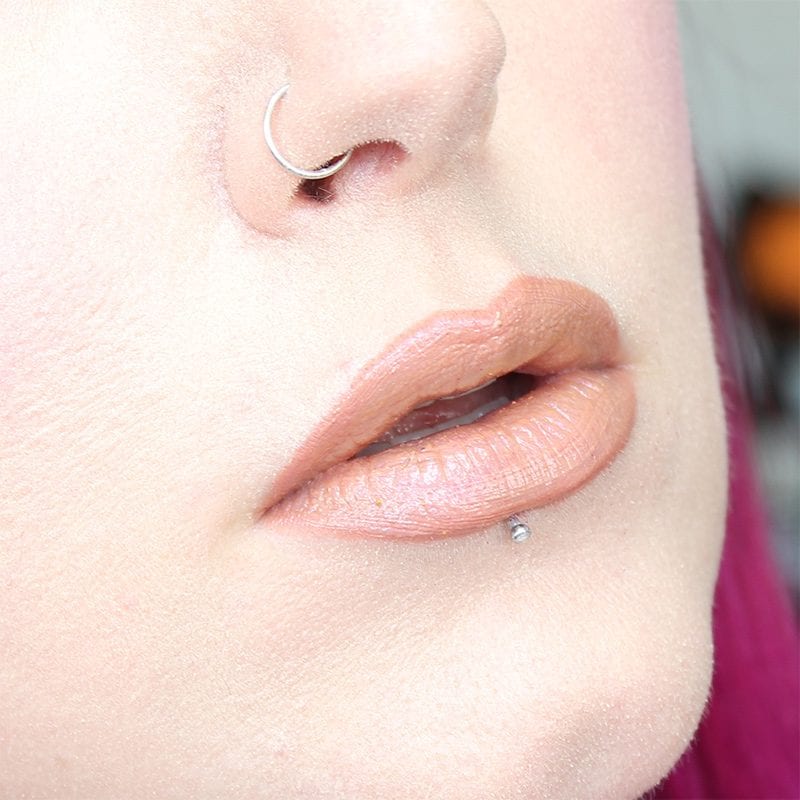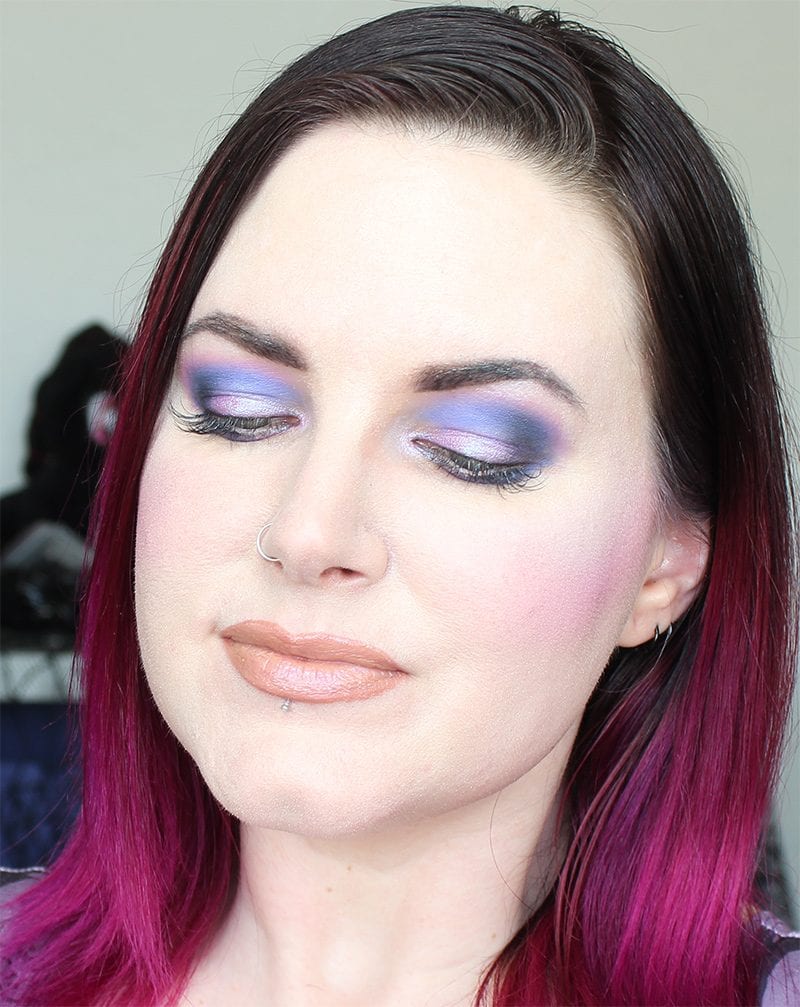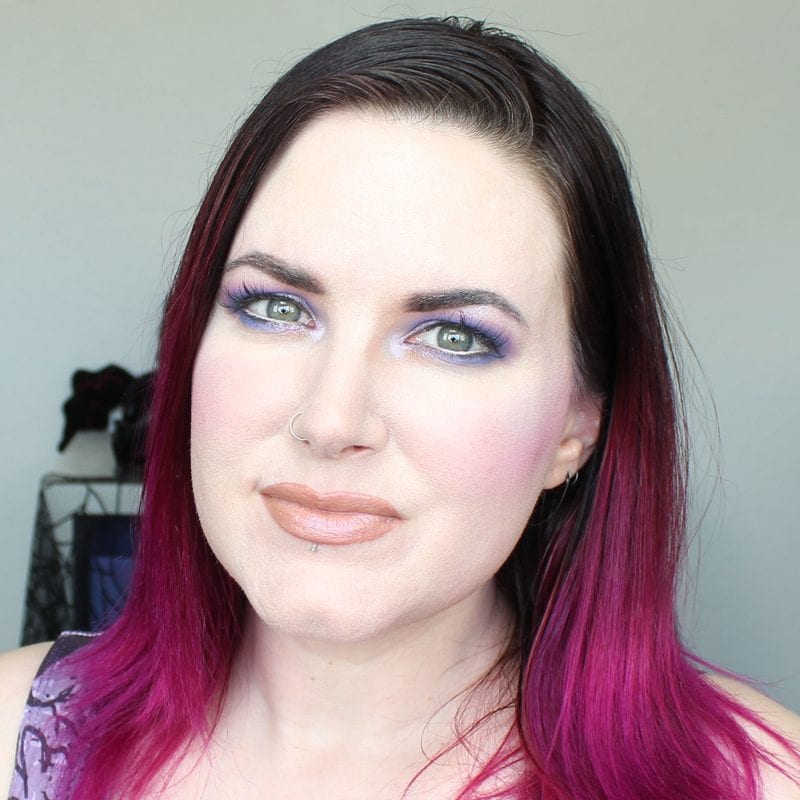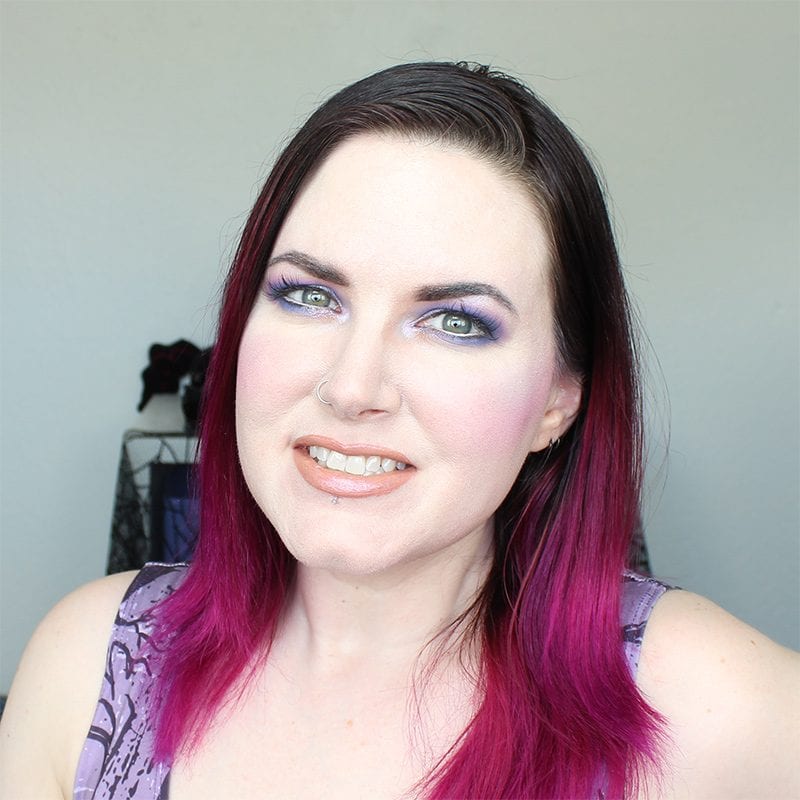 What I'm Wearing
Dress
CowCow Violet Ravens Wood dress
Eyes
Darling Girl Embellished Eyeshadow Primer
Darling Girl Unicorn Frapuccino – lid and inner lid
Darling Girl Sweet Surrender – crease, outer v, lower lid
Darling Girl Wild Hearts – transition
Darling Girl Dark Desire – deepen outer v, line upper and lower lash line
Makeup Geek Celestial – highlight
Nyx Linen – lower waterline
Colour Pop Jet Set Black Brow Pencil
Face
Pur No Filter Primer
Urban Decay Liquid Aura
Buxom Show Some Skin Foundation in Tickle the Ivory
mixed with Nyx Pro Foundation Mixer in White and Liquid Aura
Urban Decay Chill Spray
Urban Decay Obsessed Blush
Makeup Geek Celestial Highlight
Lips 1
Kat Von D Coven pencil
House of Beauty Unicorn lipstick
Lips 2
Kat Von D Roxy pencil
House of Beauty Stephanie lipstick
Lips 3
Kat Von D Bow & Arrow pencil
House of Beauty Nude Brulee lipstick
Step-by-step Tutorial

1. After applying eyeshadow primer, pat Unicorn Frapuccino onto the lid.
2. Blend Sweet Surrender into the crease and outer corner of the lid.
3. Smudge Sweet Surrender onto the outer half of the lower lid.
4. Smudge Unicorn Frapuccino onto the inner half of the lower lid.
5. Use Wild Hearts as a transitional color on the edge of Sweet Surrender.
6. Deepen the outer v with Dark Desire.
7. Line the upper lash line and outer half of the lower lash line with Dark Desire.
8. Highlight under the brow & at the inner corner with Makeup Geek Celestial. Line the lower waterline with Nyx Linen pencil. Finish with mascara.
Shop Your Stash for Similar Shades
Sweet Surrender – midtone lavender matte
Wild Hearts – light lilac pink matte
Dark Desire – deep black matte
Unicorn Frapuccino – lilac pink with blue sheen and sparkles
The House of Beauty lipsticks say that they can be worn without a lip pencil, but when I tried, I didn't like how they looked. With Unicorn, since it's a lipstick topper, I lined and filled in my lips with Kat Von D Coven pencil, then put Unicorn on top. I thought it looked pretty good, though it's not necessarily the best look for my skintone.
I tried using House of Beauty Stephanie on its own and it looked very splotchy. So I lined around the outside of my lips with Kat Von D Roxy pencil and that made it look a bit better. I think it would be best if Stephanie was used on top of lined and filled in lips, or another lipstick. It's also chock full of glitter and when you remove it, it gets all over the place. With House of Beauty Creme Brulee I outlined my lips with Kat Von D Bow & Arrow pencil, then filled in with Creme Brulee. Creme Brulee performed really well.
You could potentially recreate this look with the Kat Von D Pastel Goth palette. Sweet Surrender and Wild Hearts remind me of that gorgeous, limited edition palette. To mimic the beautiful Darling Girl Unicorn Frapuccino you could layer the Kat Von D Alchemist palette on top of a color like Wild Hearts.
The best thing about Darling Girl Mattes are that they're not limited edition, like the Pastel Goth. Unicorn Frapuccino is the May Color of the Month, so it's available all May.
I hope you enjoy the Starbucks Menu: Unicorn Frapuccino Tutorial.