Urban Decay Brow Box Review
Today I'm sharing my Urban Decay Brow Box review.  Urban Decay recently released Blackout and Blondie, expanding their Brow Box selection to 6 shades. Blackout and Blondie are both cool-toned brow products. Urban Decay sent me these shades.
Where to Buy
Sephora, Ulta, Urban Decay, Nordstrom, Macys
Price
$30 for .13 oz
Shades Available
Blondie – dark cool blonde and light cool blonde
Blackout – black and granite
Bathwater Blonde – dark blonde and light blonde
Honey Pot – warm dark blonde and warm light blonde
Brown Sugar – dark brown and light brown
Brunette Betty – warm dark brown and warm light brown
Blackout is on the left and Blondie is on the right.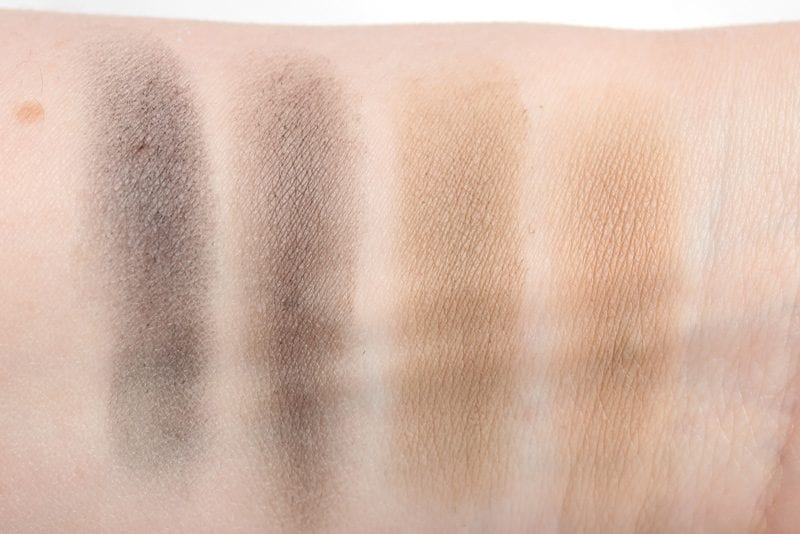 From Left to Right – Blackout (black, granite) – Blondie (dark cool blonde, light cool blonde)
Each brow box comes with 2 shades of brow powder, setting wax, mini tweezers, mini angled brow brush, mini spoolie, and two mirrors. The tweezers are really nice, especially for their compact size. I prefer to use a full-size brush like the Sigma E06 with the powders.

Urban Decay recommends using the brow boxes in two different ways:
Use both shades of the brow powder to create your perfect match, then using the wax to set the color and shape.
Use the wax first to shape the brows and expose any spots that need color, then fill in.
I use the brow boxes a few different ways. I will often outline my brows with the darker shade, fill in about 3/4 of the way with the darker shade, then use the lighter shade at the inner 1/4. Then I use the spoolie to blend. I also like to use a black pencil to outline the brows, then fill in with the darker shade, and then blend.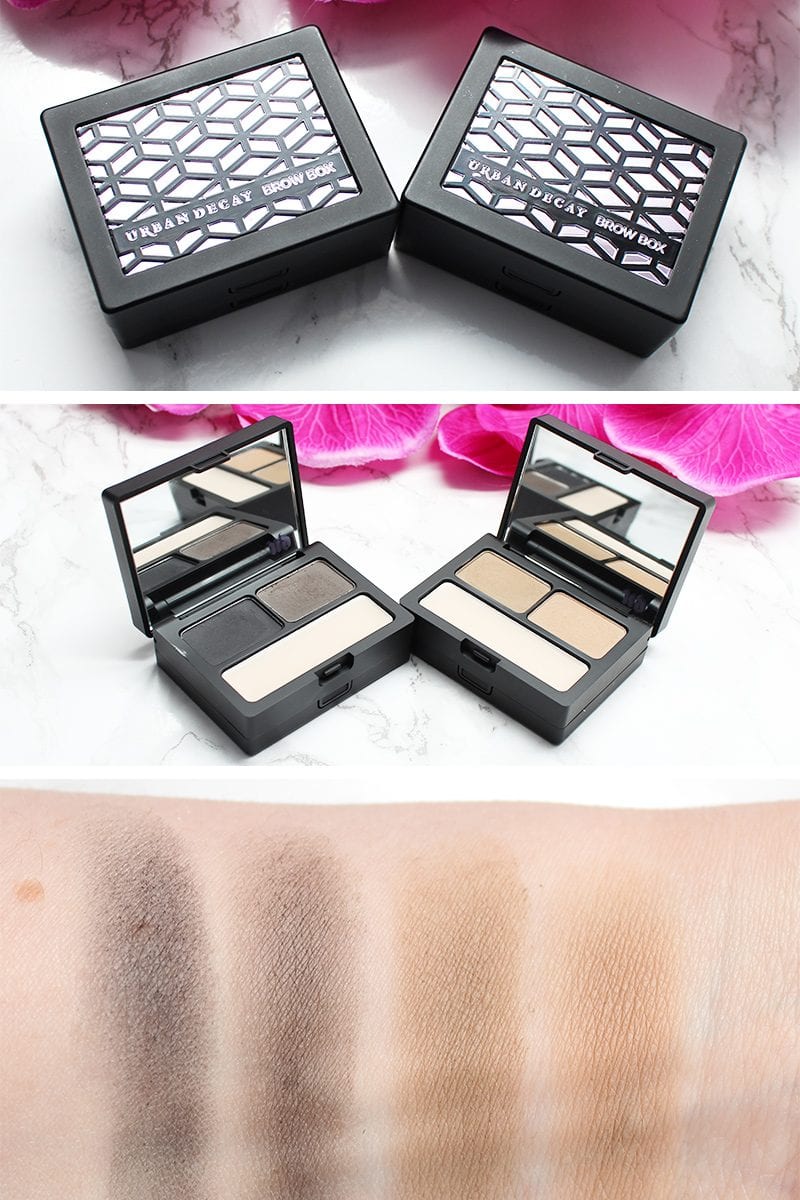 I was thrilled to see Urban Decay release Blackout and Blondie, because I feel we need more cool-toned brow products. So many brow products pull warm and orange on me.  These don't.
I love the silky feel of the powder in the brow boxes. They've got great pigmentation, which is why I prefer using a very thin brush with Blackout to help my brows look more natural. I do have to remember to use a very light hand with the wax or I end up with too much.
If you've got dark hair and need a new brow product, check out the Urban Decay Brow Boxes. They've got a good color range.
Have you tried the Urban Decay Brow Boxes? Let me know!