Saucebox Mermaid Life Palette
Today I'm sharing the Saucebox Mermaid Life palette with you. Originally I had purchased the palette but then Saucebox sent it to me to review. It's 100% vegan and cruelty-free.
Where to Buy
Saucebox Cosmetics
Price
$75
As you may already know, Saucebox is proudly made in the USA. They use recycled materials for their packaging to reduce ocean pollution, making them eco-friendly. The ingredients are high quality. They are a sweatshop-free company.
Saucebox Mermaid Life palette features 9 full-size eyeshadows that are .14 oz each. That makes the cost of each eyeshadow $8.33.
Mermaid Life Palette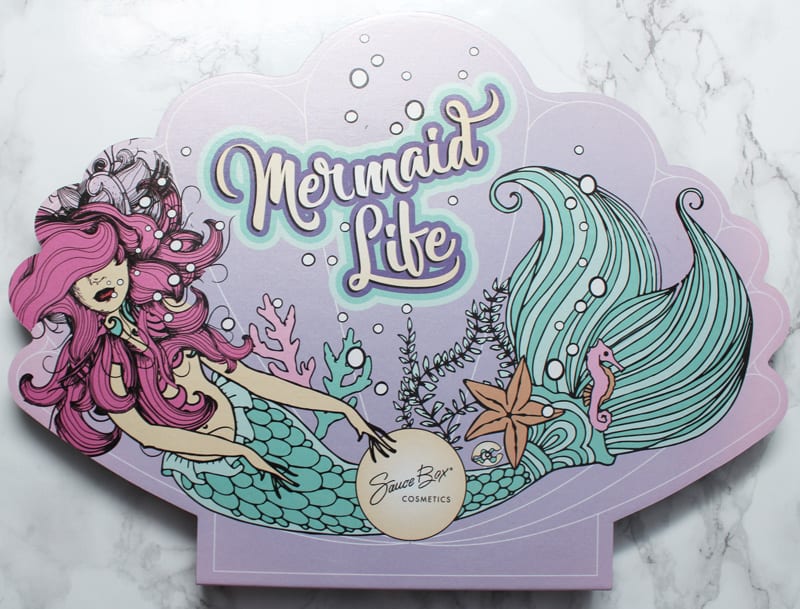 I love the details on the packaging. The Saucebox girl is turned into a mermaid surrounded by a seahorse, starfish, and other sea life. I love the soft purple color chosen for the packaging. It gives this palette a fantasy feel. There has clearly been a lot of thought and care put into the design of the Mermaid Life palette.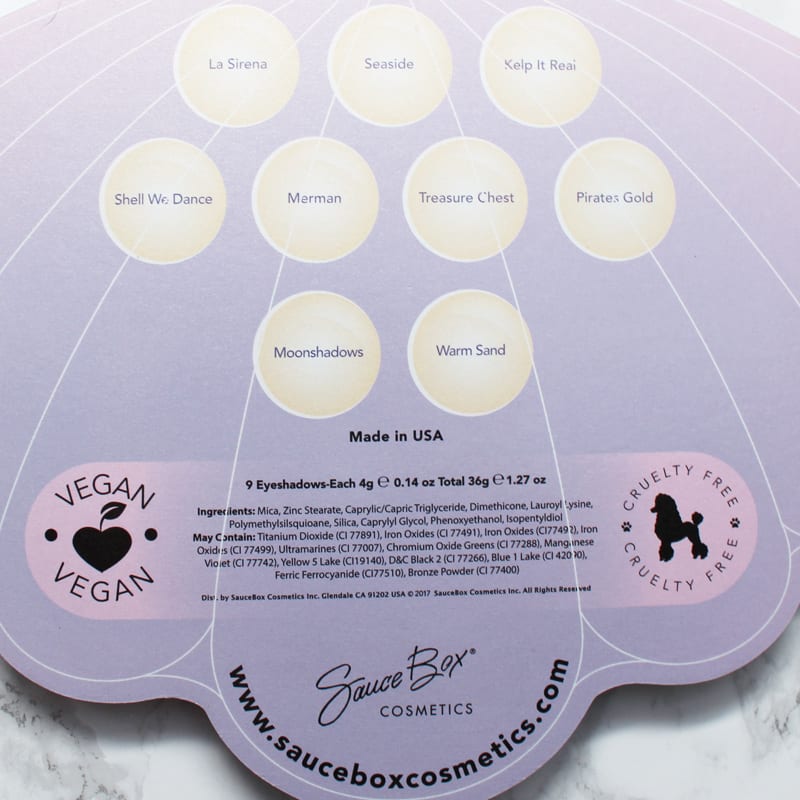 Of course, the back of the packaging is pretty awesome because it tells you the names of the colors. The ingredients are easy to read. I love that the cruelty-free symbol has a poodle. It's Phaedra approved! The big Vegan stamp is a nice touch too.
Saucebox Mermaid Life Eyeshadows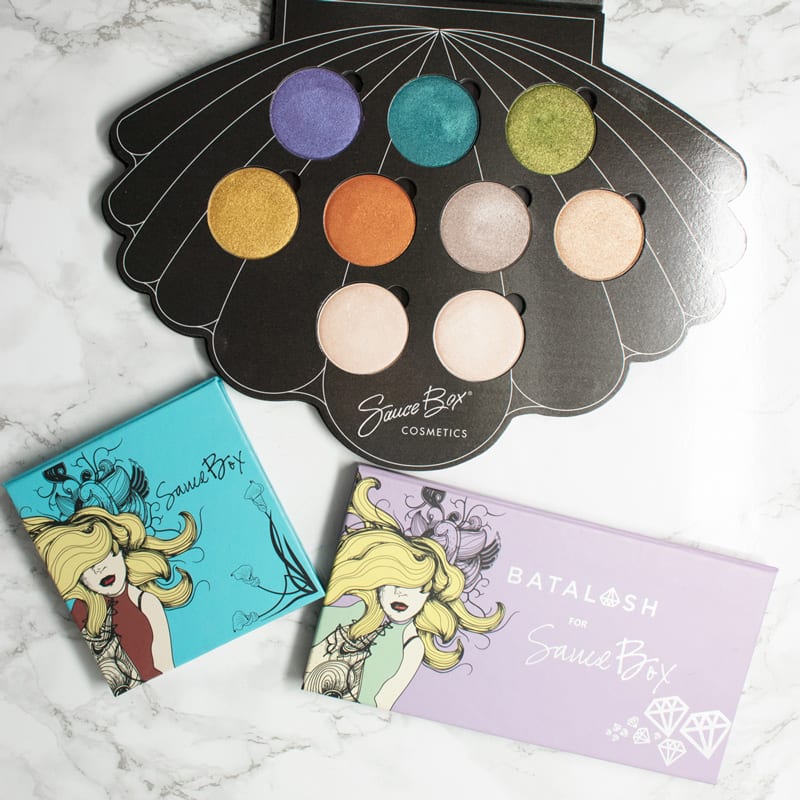 I wanted to include some other Saucebox palettes for reference. Make sure you check out my Batalash palette and Art Nouveau palette features.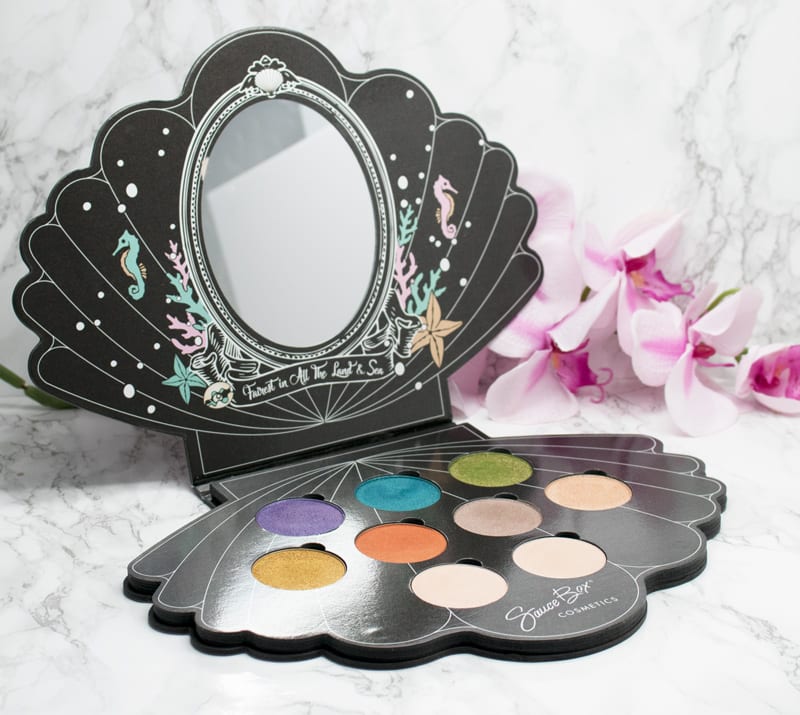 I love that the palette has a big mirror inside it. Mermaid Life says, Fairest in all the Land and Sea. I think the Mermaid Life palette is so pretty!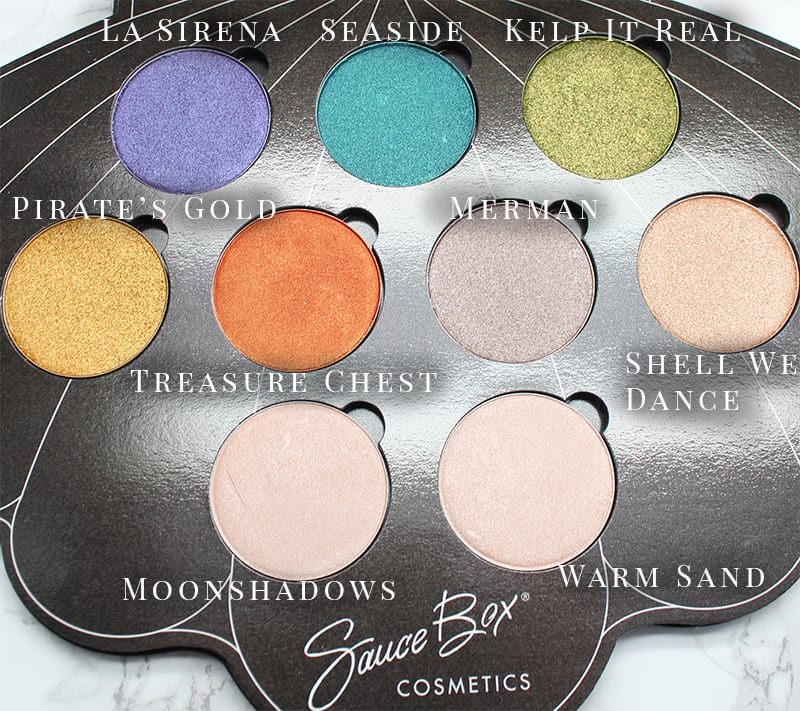 Saucebox Mermaid Life Palette Eyeshadow Swatches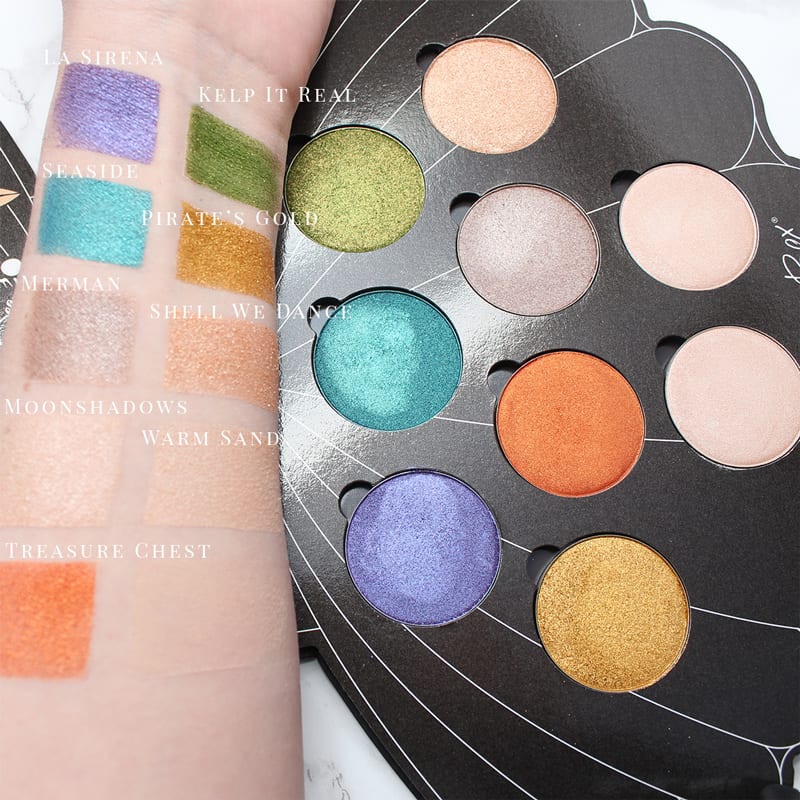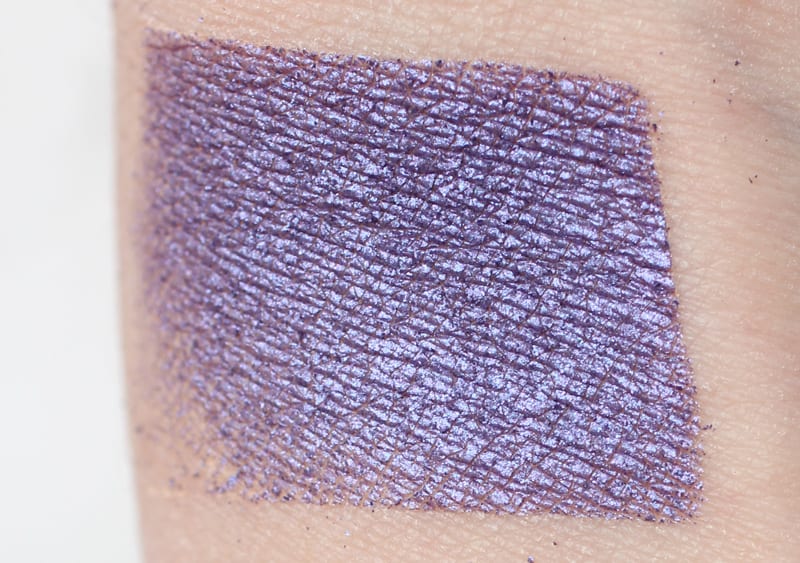 La Sirena
La Sirena is a blue-toned purple with a foil finish.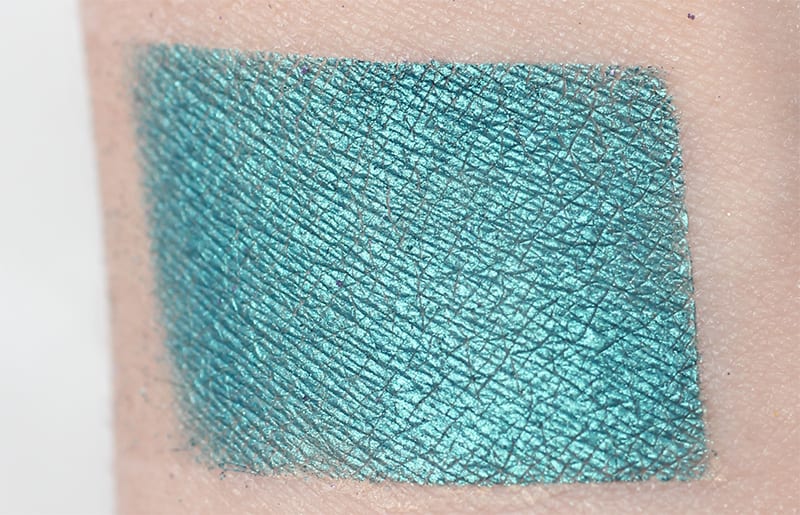 Seaside
Seaside is a bright turquoise blue foil finish. It's such a rich color.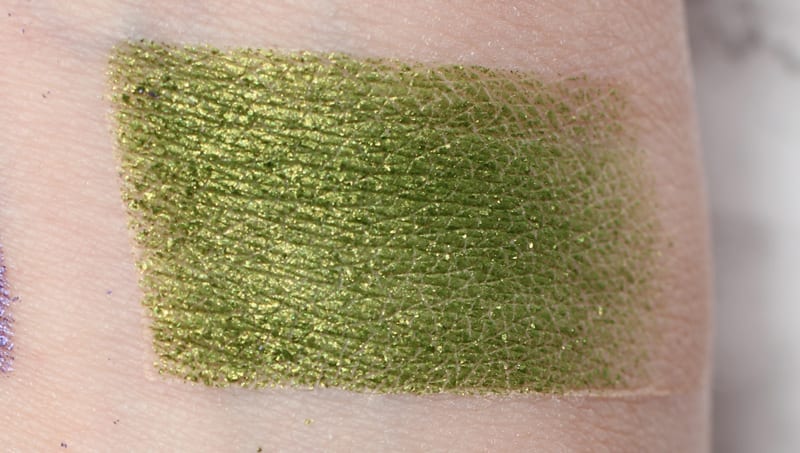 Kelp It Real
Kelp It Real is a warm, yellow-toned green foil finish. This feels like a duochrome to me.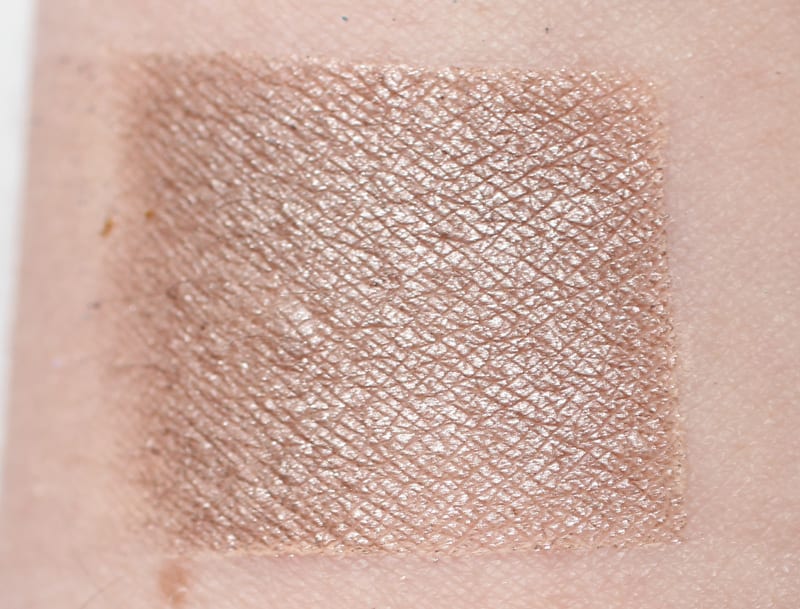 Merman
Merman is a soft brown with lavender silver shift. I think this one's a bit of a duochrome.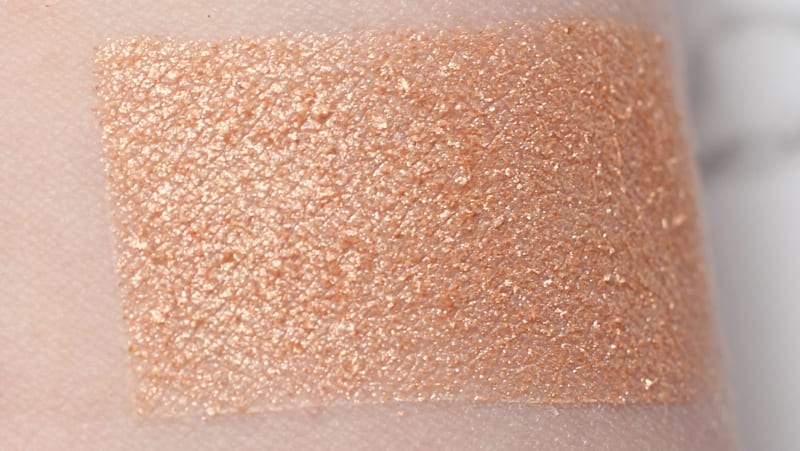 Shell We Dance
Shell We Dance is a peach champagne shimmer.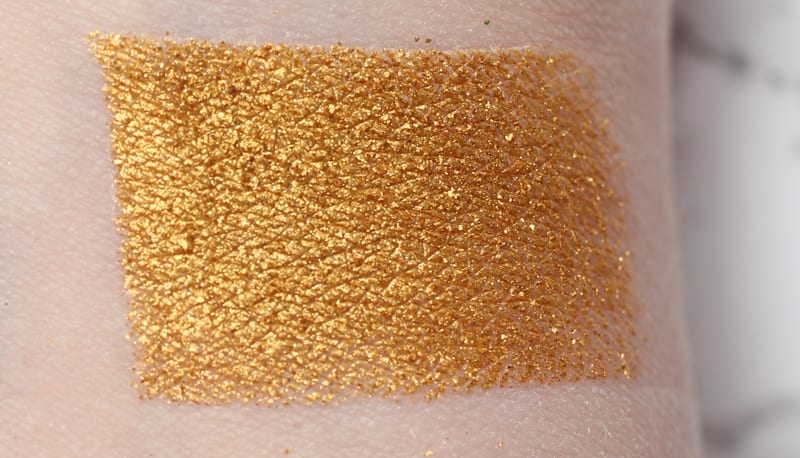 Pirate's Gold
Pirate's Gold is a gorgeous orange-toned gold. It's very complex and shimmery. Pirate's Gold appears as a duochrome when swatched.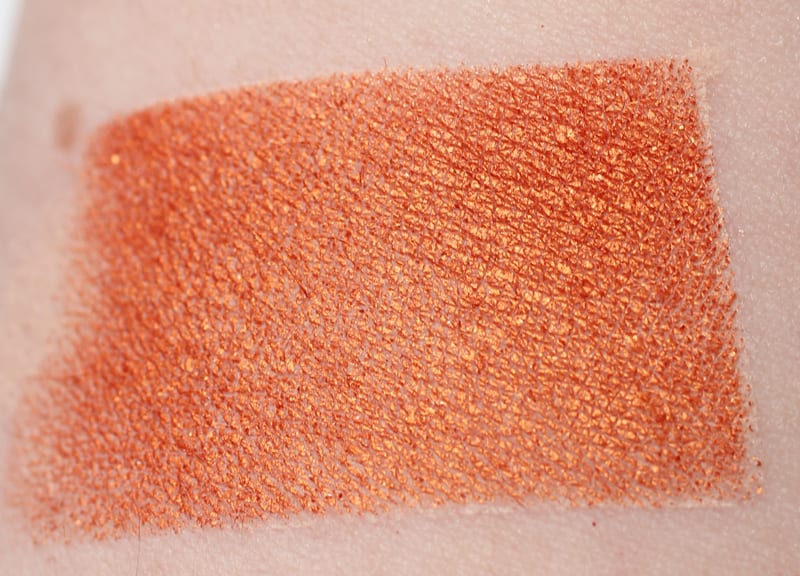 Treasure Chest
Treasure Chest is a pumpkin orange shimmer with rusty hues. This reads as a duochrome to me.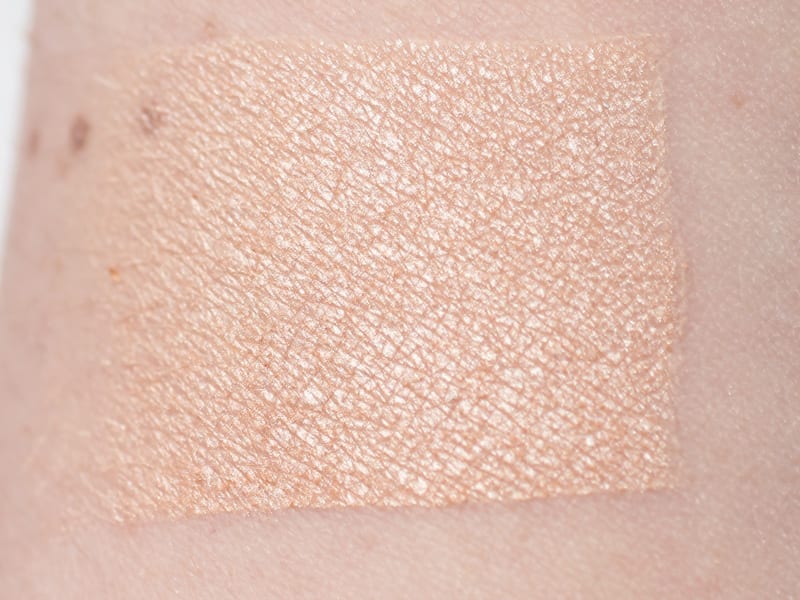 Moonshadows
Moonshadows is a pale beige champagne satin. (ultra glow highlight)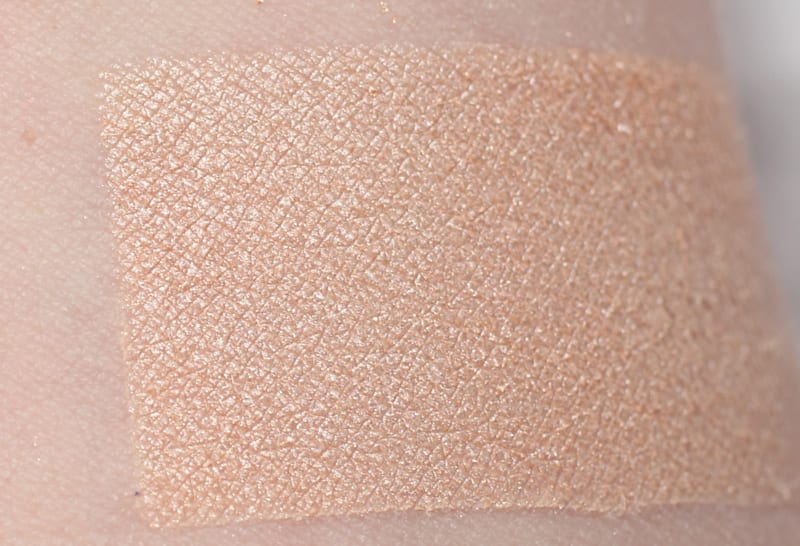 Warm Sand
Warm Sand is a soft creamy beige satin. (soft focus highlight)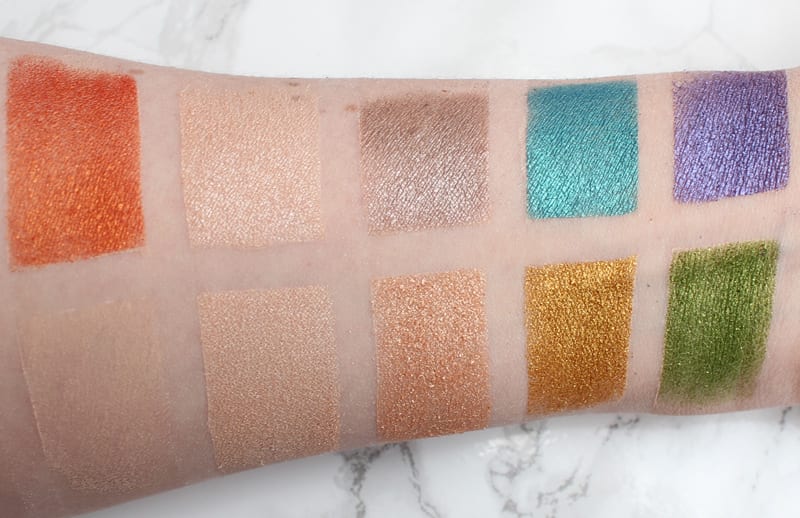 Top Row – Treasure Chest – Moonshadows – Merman – Seaside – La Sirena
Bottom Row – Warm Sand – Shell We Dance – Pirate's Gold – Kelp It Real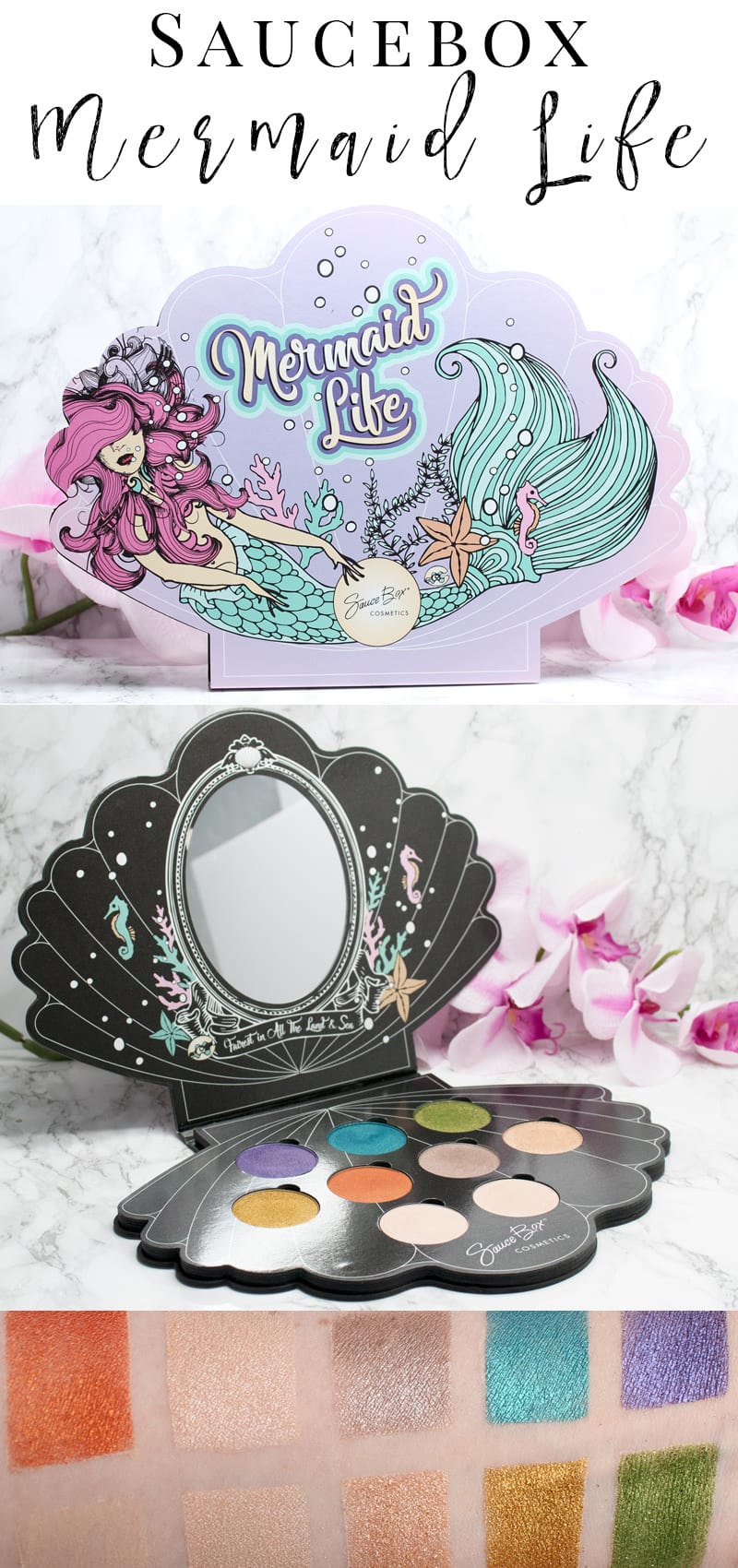 I've been dying to get my hands on the Saucebox Mermaid Life palette for months! I was so thrilled when it finally got here. Of course, I just had my lashes refilled, so can't wear eyeshadow for 48 hours. However, that didn't stop me from wanting to share swatches with you!
What do you think of the Saucebox Mermaid Life palette? My next eyeshadow tutorial will be with this palette!
For More Saucebox