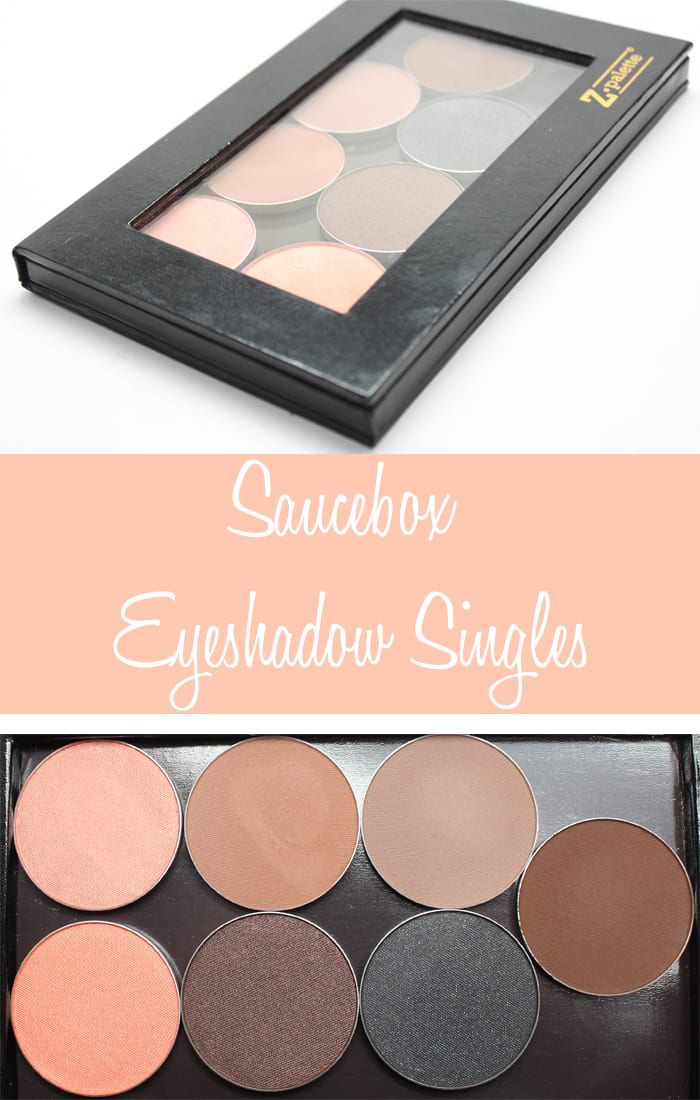 Happy Makeup Wars Monday! Today we're sharing recent beauty splurges and I've got my Saucebox Eyeshadow Singles to share with you, plus some pretty nail polish.
Saucebox Eyeshadow Singles
Where to Buy
Saucebox Cosmetics
Price
$11.50 for .14 oz (4 gram)
I purchased half of the new shades during Black Friday sales and the rest during Christmas sales. Magic and Black Widow were purchased in 2014.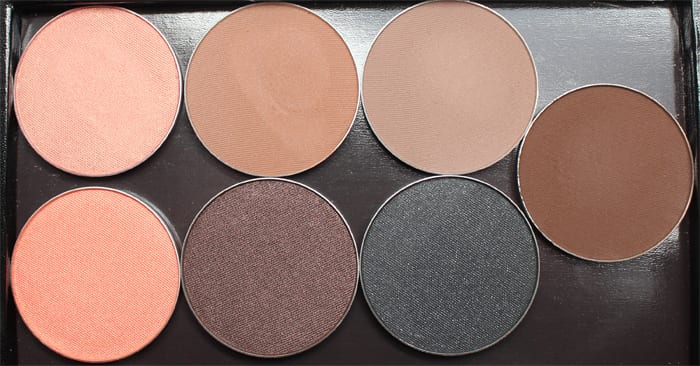 I Love that Saucebox uses a standard poodle for their cruelty free symbol. Phaedra loves it too! These eyeshadows were swatched on my arm with Too Faced Shadow Insurance

Magic A perfect highlight with a hint of magical pink sheen. (discontinued) Pretty pale pink highlight shade. I wanted to include this one because it's a favorite of mine from Saucebox.

Rosé a delicious soft pink with a golden glow in a satin finish To me this is a light pinky peach with golden sheen. This also works as a pretty blush.

Peach Soda a bubbly peachy shade with golden undertone and satin finish This is a pretty peach with a subtle golden sheen. It would make a nice blush too.

Nut Brown a lighter brown which goes well with our Sweater Weather shade in a matte finish. Midtone soft cool brown matte. This is a nice neutral crease shade. It could probably work for light brown brows too.

Coffee and Milk a perfect transition shade in a matte finish.  This is a midtone neutral brown matte. Saucebox recommends this as a contour or to fill in blonde brows too.

Sweater Weather a deep cozy brown shade in matte finish Deep neutral brown matte.

Cryptic a dark purple-brown shade in satin finish A deep brown slightly shimmery shade, though I don't really see any purple.

Diamonds and Coal a semi-satin grey-black with micro fine silver sparkle. A deep grey satin-matte with silver micro sparkle.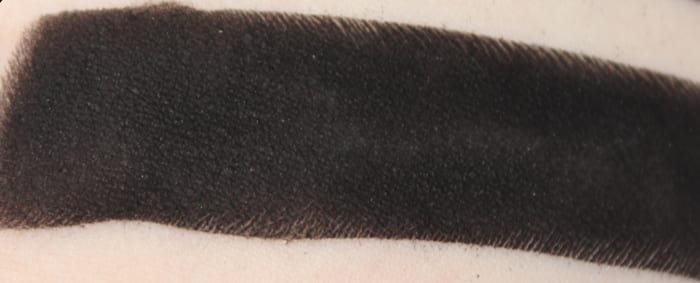 Black Widow intense black One of the blackest black matte eyeshadows that I've ever tried.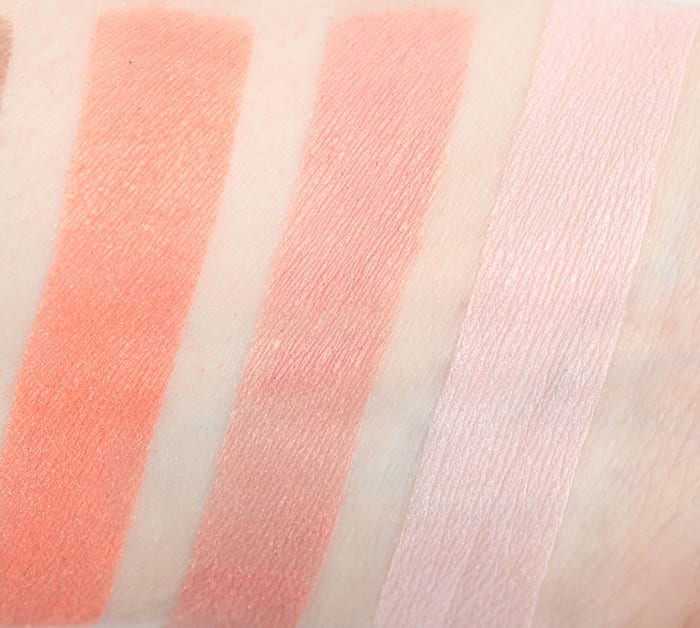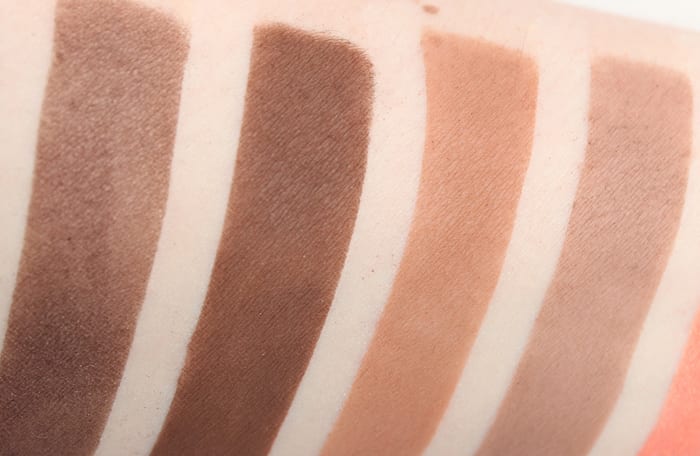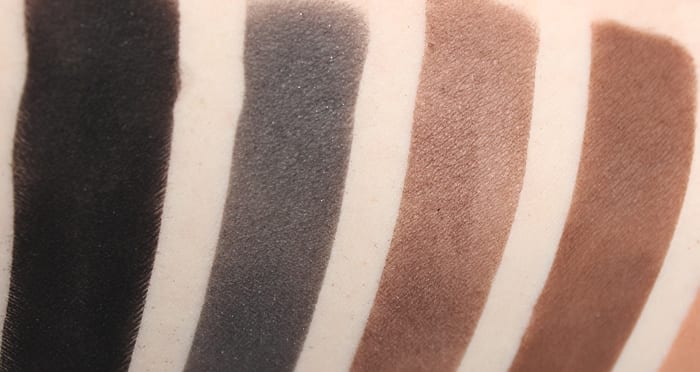 So in addition to eyeshadows, I've also splurged on some nail polish. I bought some Potion Polish (they're going out of business soon so you should check them out before they're closed), Digital Nails and Femme Fatale Cosmetic. Nail Polish $11 for Digital Nails on Etsy (vegan) $8.50 – $10 for Potion Polish $10 for Femme Fatale from Color4Nails (vegan)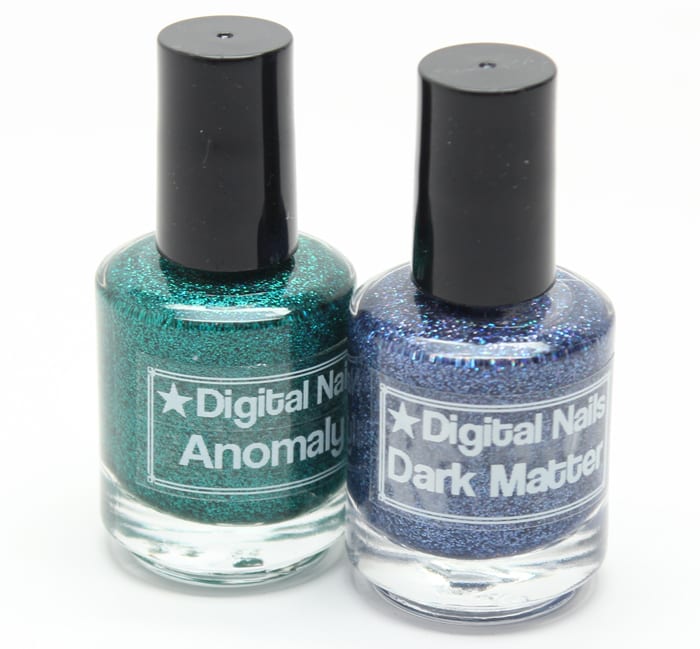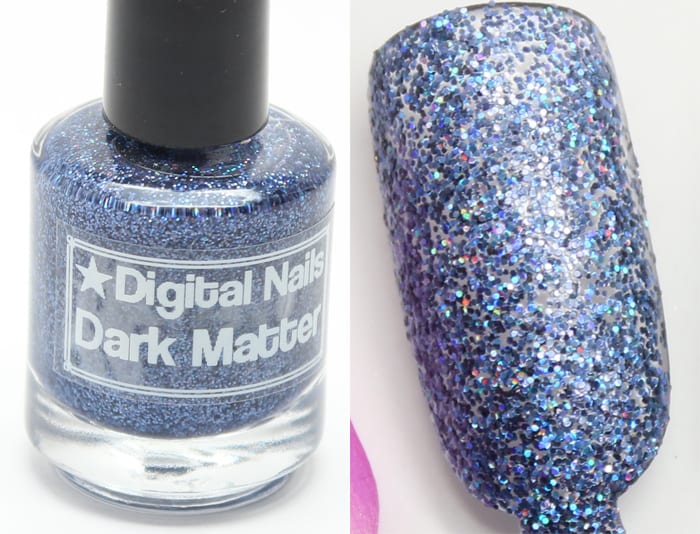 Dark Matter insane sparklefest of blurple holographic glitter Try layering this on top of black, blue, purple or a blurple. Make sure you add a top coat. This is just a quick swatch.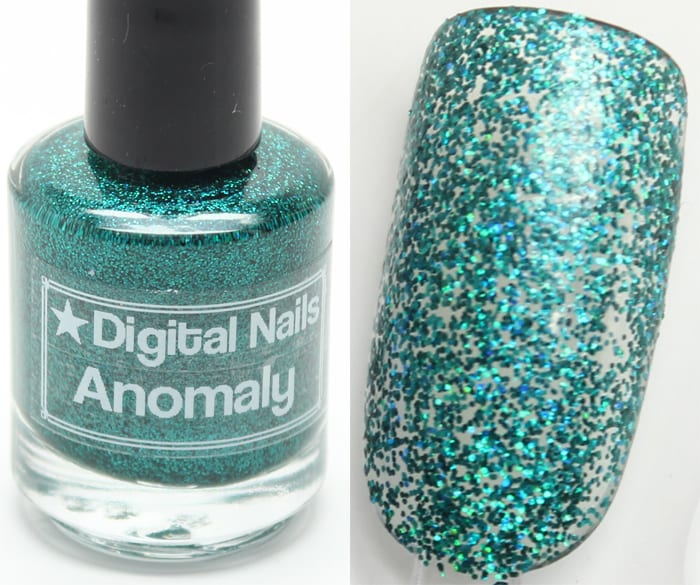 Dark Matter insane sparklefest of emerald green holographic glitter Try layering this on top of green or teal. Make sure you add a top coat. This is just a quick swatch.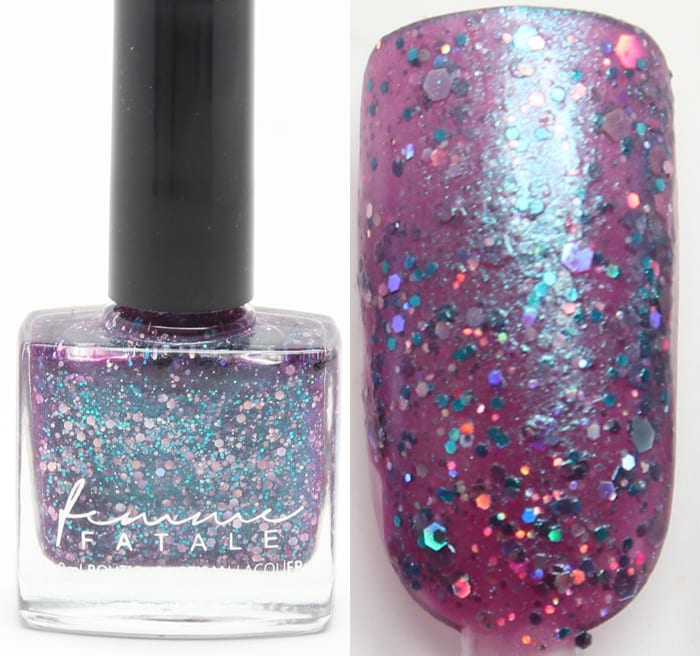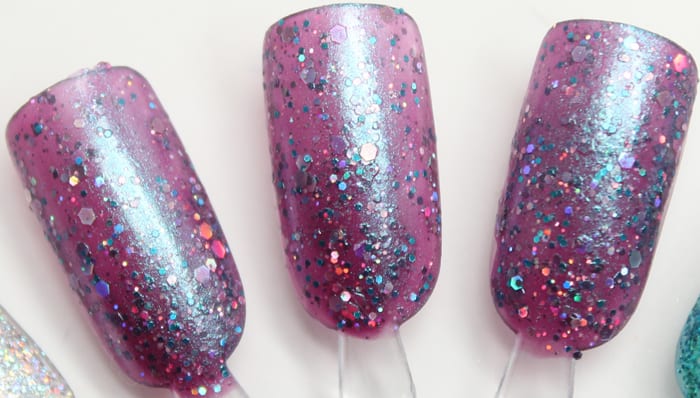 I'm wearing Moonlight Statues on top of black on my ring and pinky finger in the photo above.
Moonlight Statues
Moonlight Statues is a berry jelly base with blue overlay, and silver microglitters.
This is just a quick swatch, make sure you add a top coat. Looks good layered on top of black or purple too.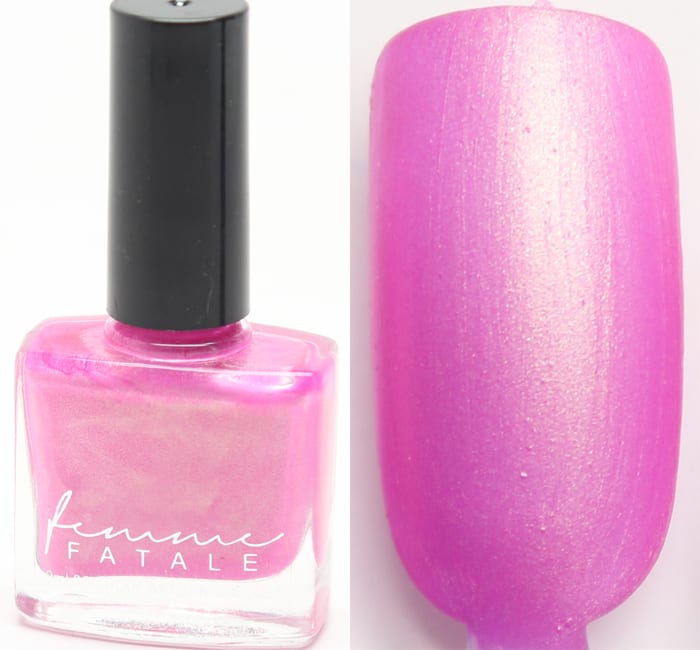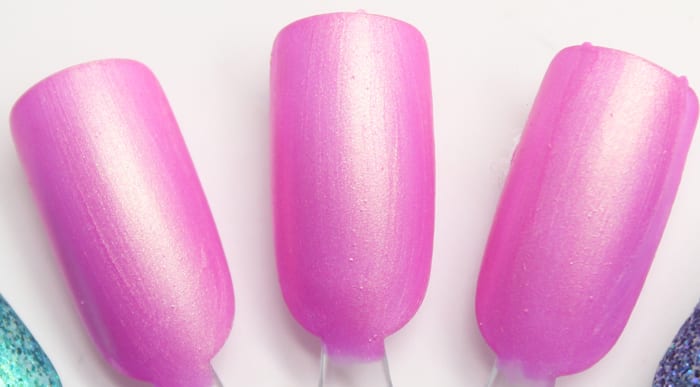 I'm wearing Love's Wound on my ring finger and pinky finger in the video above.
Love's Wound
Love's Wound is a pigmented bright fuchsia with purple tones and subtle green shift.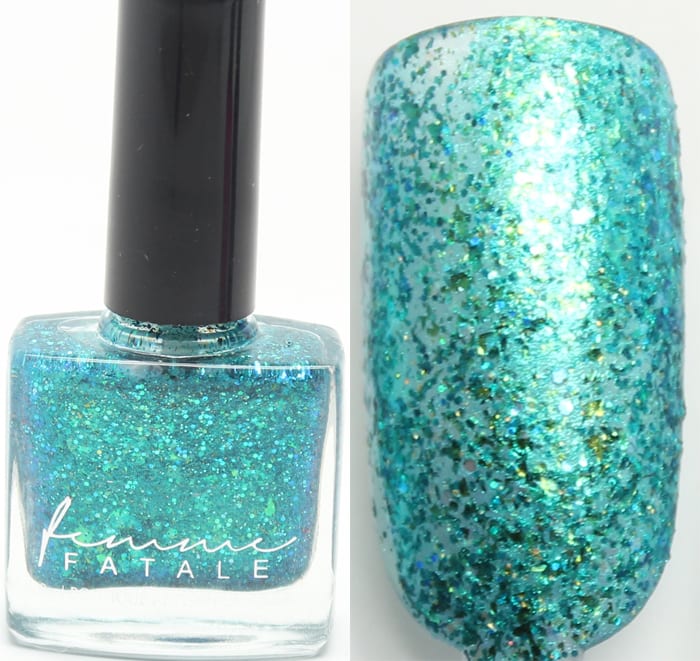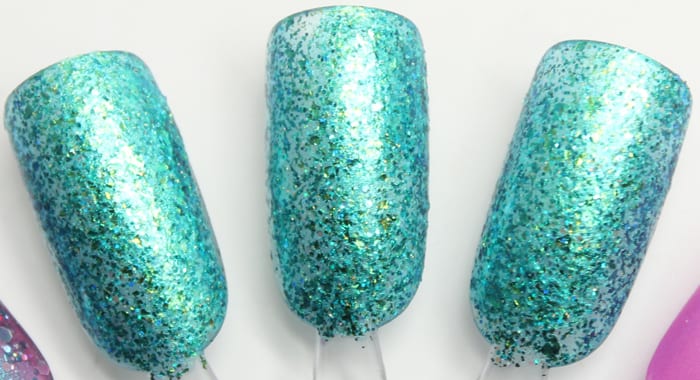 Jewels from the Deep
Jewels from the Deep is a vibrant teal-blue base with green shimmers, olive green chameleon flakes, and scattered holo.
This one looks great layered on top of a teal or black.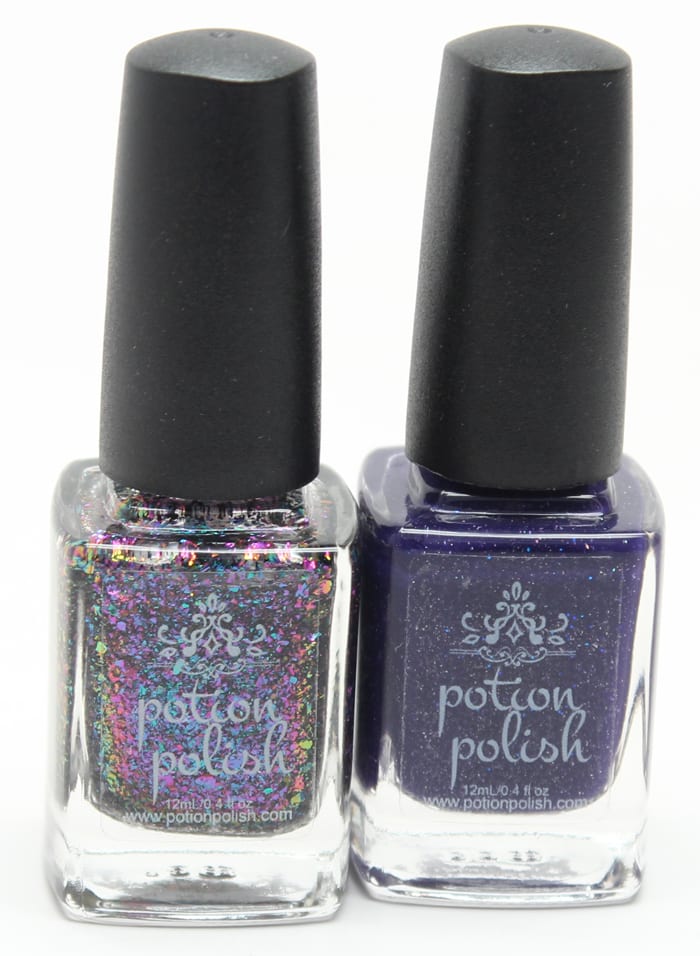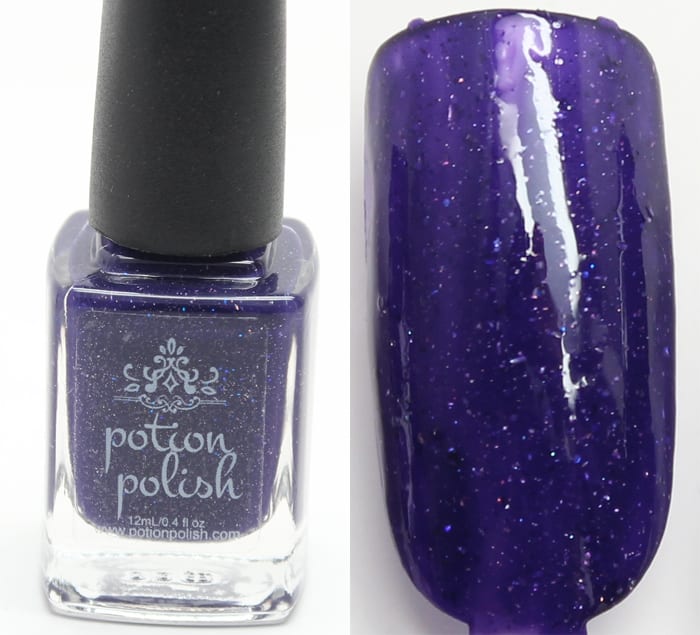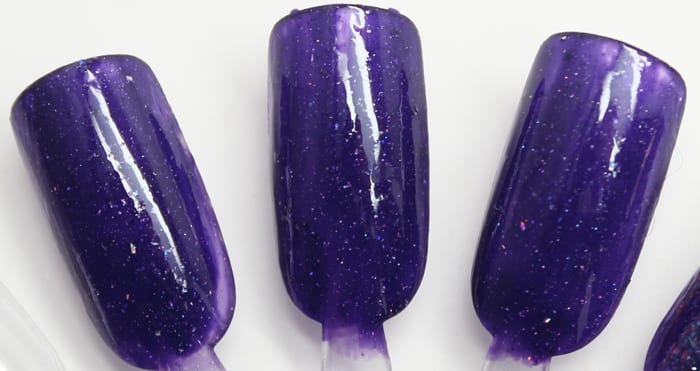 No Peeking
Eggplant purple is the base for a tiny little rainbow of scattered holo glitter and twinkles of blue in a crelly finish.
I love the base shade for this gorgeous polish. I just wish the scattered holo glitter was more prominent. It's very subtle.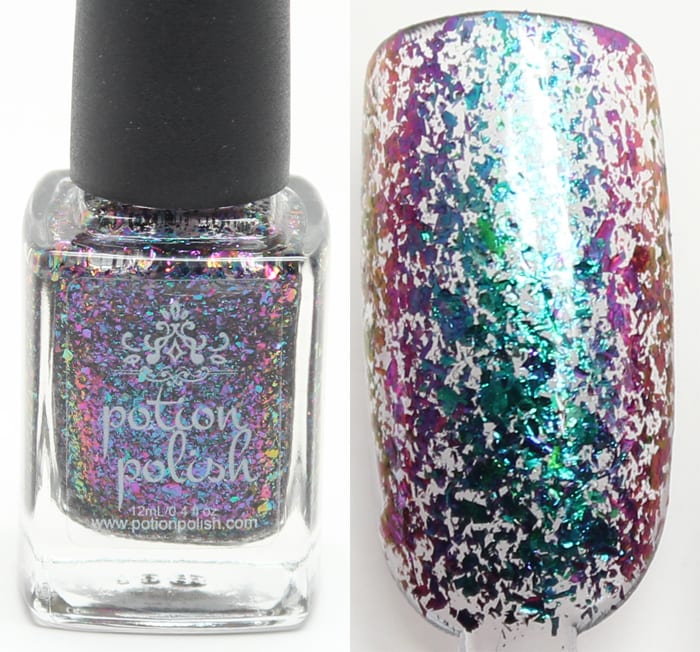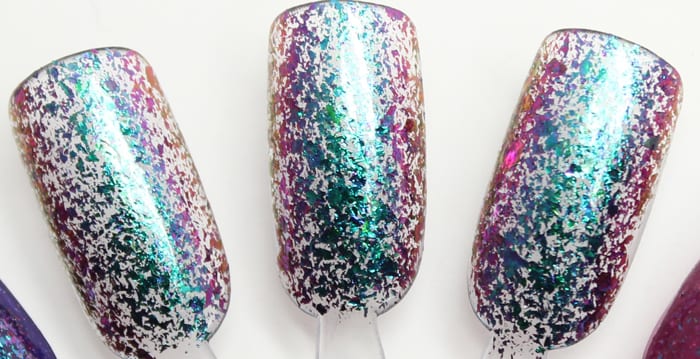 Unicorn
This mythical chrome flakie goes from pink to green, aqua and blue in a chrome flakie finish.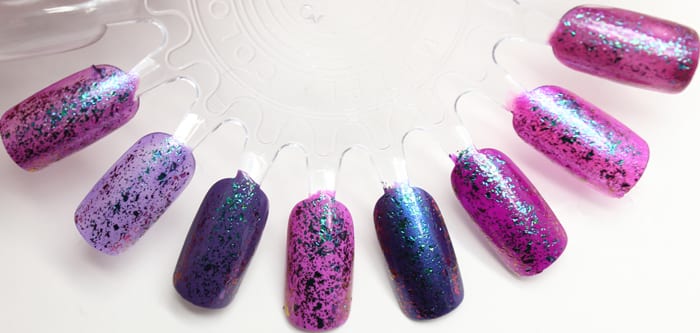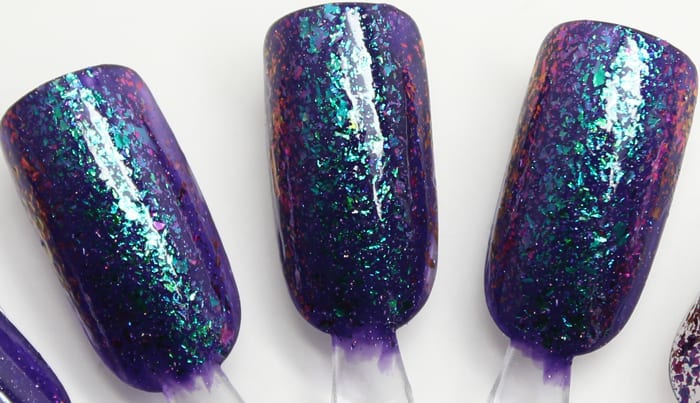 I absolutely love chrome flakies. I actually bought 2 of these. I was disappointed that the green was so prominent in this one. I would prefer it to be pink, aqua and blue, or even just pink and light blue. I think Unicorn looks great layered on top of No Peeking.

What have you splurged on recently?

[inlinkz_linkup id=571524 mode=1]