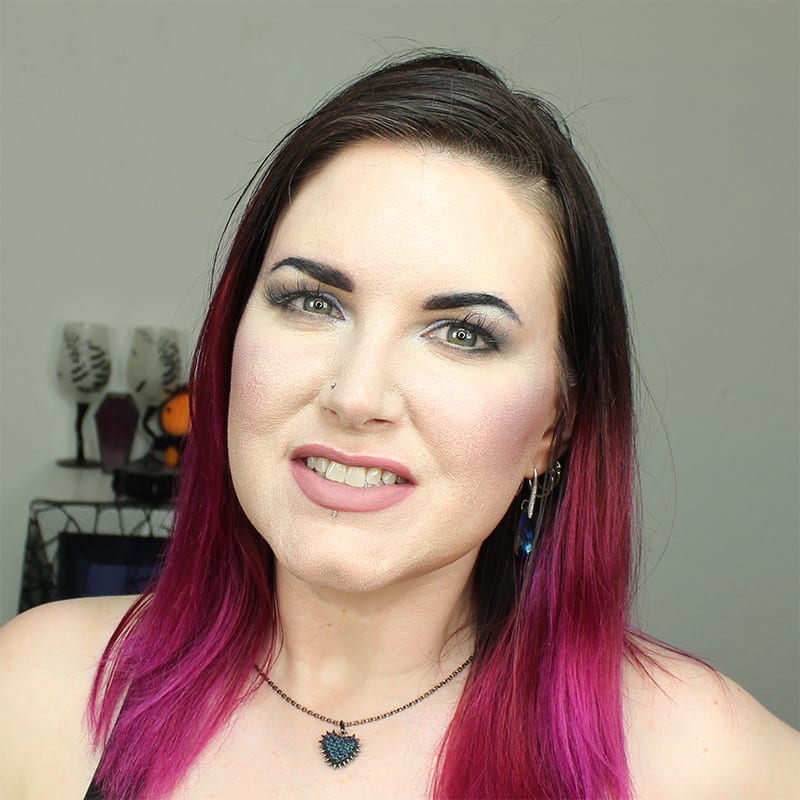 Name 3 Skincare Products You're Currently Loving
This week I'm bringing you the best in beauty from both the Lipstick League and the Beauty Spotlight Team.
we heart this – fell in love with the on-trend and affordable jewelry from 7 Charming Sisters, and are having a $50 gift card giveaway so that you can fall in love too!
Beautygeeks – worried about a new beauty hack with sunscreen, so she contacted six experts – and they explained why you should worry too.
Beauty Junkies Unite – It's been a bit since we've done a giveaway over on Beauty Junkies Unite, so to get back into the swing of things — head on over and enter to win a Sephora gift card!
Blushing Noir – Trying on clothes at the store is time-consuming and, for me, always a fail. I tried Trunk Club from Nordstrom to gather a few staples into my wardrobe. It was a HUGE WIN. Learn more about the at-home styling service + see what was inside my first Trunk!
Clumps of Mascara – A blast from the past of an old makeup look I did when I thought I wanted to be a makeup artist. Brace yourself…
EauMG – I've fallen for a perfume that smells like a day on the boardwalk – ocean air, carnival food and suntan lotion. I don't think this was its intention but it makes me happy, so I'm not complaining!
fanserviced-b – Korea's favorite "natural" beauty brand Innisfree is set to open an NYC flagship and US shopping site later in 2017 — here's why I'm pretty meh on this development.
Gouldylox – Have you seen the summer cheek collection that every #GIRLBOSS is talking about? Grab it before the 20% discount code expires!
My Beauty Bunny – The new Nightly Lip Treatment from Dermalogica saved my chapped and bleeding lips when NOTHING else worked!
Phyrra – I share my first impressions on the Urban Decay Naked Heat Collection! See the palette, lipsticks and eyeliners.
Prime Beauty – has a new and interesting way to choose a fragrance–by your Zodiac sign! Read the best scent for your sign!
(Wondering what the Lipstick League is? Find out here.)
we heart this is Currently Craving: the Sephora Favorites Summer Hair Saviors collection. Sample dry shampoos, wave sprays, oil treatments and deep conditioners at a BIG discount (just $38 with a $94 value).
Want to shop cruelty free on a budget? Check out the Cruelty Free Drugstore Makeup Brands List from Phyrra
Maybe you got sucked in by the tropical, floral glamour of the packaging, but Blushing Noir shows that you'll love the performance of the makeup products in the MAC Fruity Juicy Collection just as much!
Have you tried essential oils? They can make a difference in your mood and sometimes even your health. Never Say Die Beauty tried 100% pure, natural oils from Simply Earth in their amazing color-changing diffuser that's relaxing just looking at it!
Are you excited to see the new Summer blockbuster Pirates of the Caribbean Dead Men Tell No Tales? Well, Pammy Blogs Beauty is getting into the spirit of the movie with LORAC's new Pirates of the Caribbean makeup collection!
We get a peek at the new 2018 Erin Condren LifePlanner while Christa from Realizing Beauty shares how changing your mornings can change your life.
Lola's Secret Beauty Blog loves luxury face serums, and Kat Burki Complete B Illume Brightening Serum is one such serum that we can't get enough of. If you seek a serum that brightens the skin, softens fine lines and fades hyperpigmentation, then welcome to luxury serum nirvana.
Prime Beauty is a lifelong fan of Korean brand Erborian Skin Therapy. Now she sees why everyone is so verklempt over Korean skincare!
With the sun sharing its rays you need sunscreen coverage more than ever. Marcia from Beauty Info Zone has 3 favorites that you might not know about. That's why you need to see what's gracing her face and body now.
15 Minute Beauty is a BB cream fanatic, but this best seller at Sephora has really captured her heart. Have you tried it yet?
Justina's Gems is loving the Ittse + Love for Lacquer collaboration. Take a peek at the gorgeous blush and highlight palette she reviewed this week.
Question – Name 3 Skincare Products You're Currently Loving
Answer – I'm loving Ren Evercalm Day Cream, Ren Evercalm Cleanser, and MD Solar Sciences SPF 50. You can get the MD Solar Sciences (and other skincare products) for 20% off at Dermstore right now with the code JUNE20. You can also find the Ren Skincare I mentioned at Dermstore, too.