Urban Decay Petite Heat Palette
Today I'm excited to be sharing the new cruelty free Urban Decay Petite Heat palette with you. Urban Decay sent me the palette. I created a video review, demo with all the eyeshadows, swatches, and comparison to the UD Daydream and Naked Heat palettes.
The Petite Heat palette will be $29 and on sale first at UrbanDecay.com, then available later at Sephora, Ulta, Nordstrom and Macys. I believe it's launching on Feb. 22nd.
Urban Decay Petite Heat Swatches


Inhale (cream demi-matte)
Vibrate (soft nude matte)
Hot Spell (terra-cotta matte)
Wild Thing (scorched-orange matte)
Heist (rich cayenne matte)
Strike (rich reddish-brown matte)
Urban Decay Petite Heat vs Naked Heat Swatches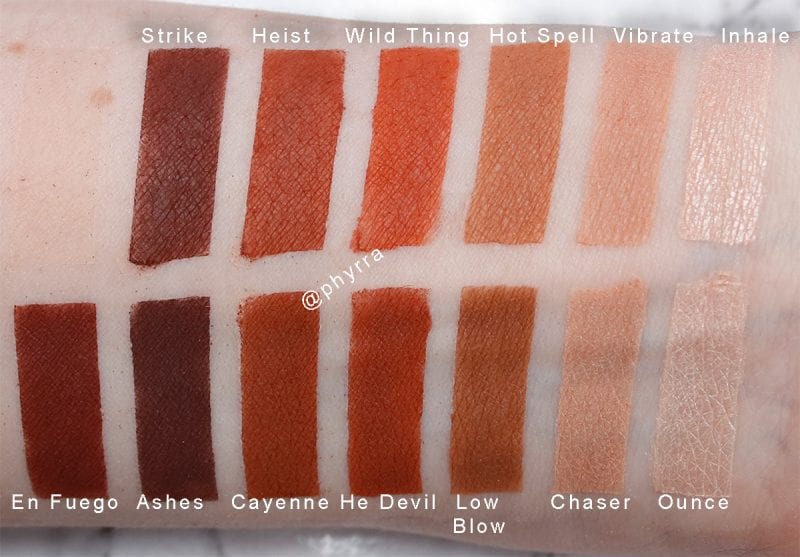 You can see that Urban Decay Petite Heat fits in nicely with the Naked Heat palette, with several shades being nearly identical to my eyes.
Urban Decay Petite Heat vs Daydream Swatches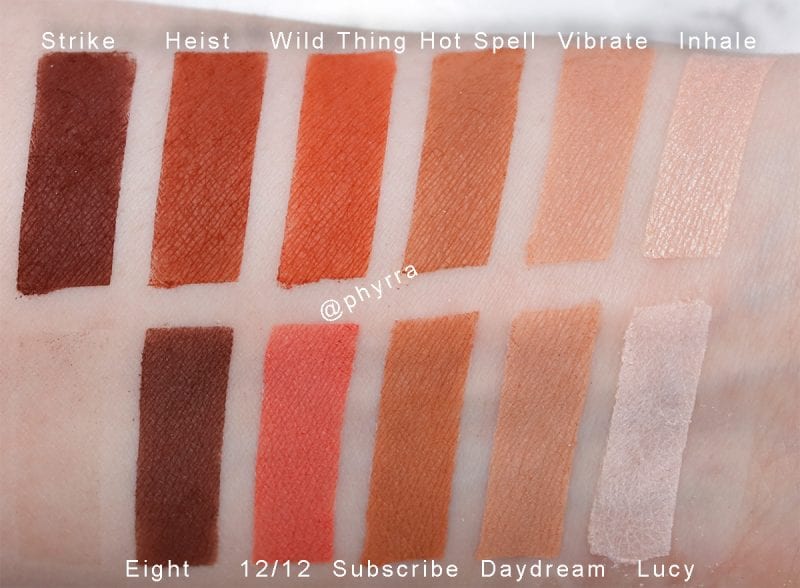 Urban Decay Petite Heat and Daydream palettes share a lot of similarities as well.
Urban Decay Petite Heat Before and After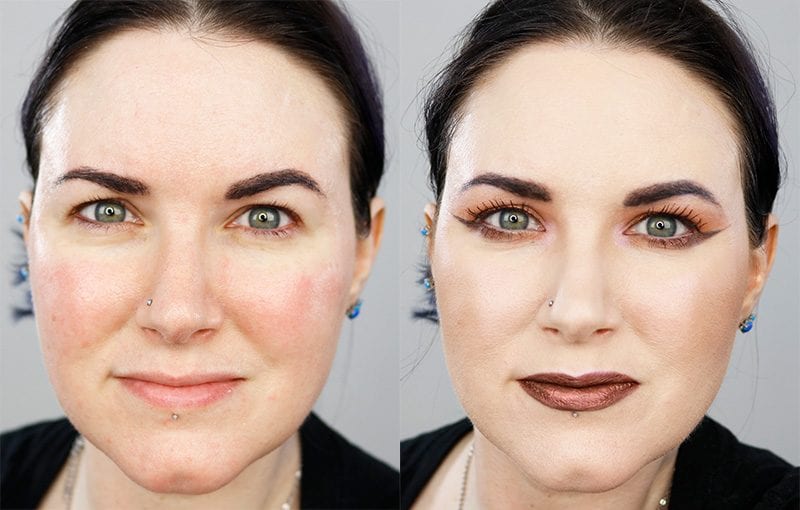 Behold the power of makeup! Seriously though, I know you guys always enjoy a before and after. I took it in the same lighting with as close to the same pose as possible. No retouching at all. I had someone accuse me of using filters recently and I'm like nope, you can see all my pores, fine lines, wrinkles etc. And yes, my eyes are very hooded, as well as a bit downturned.
Urban Decay Petite Heat Cruelty Free Makeup Look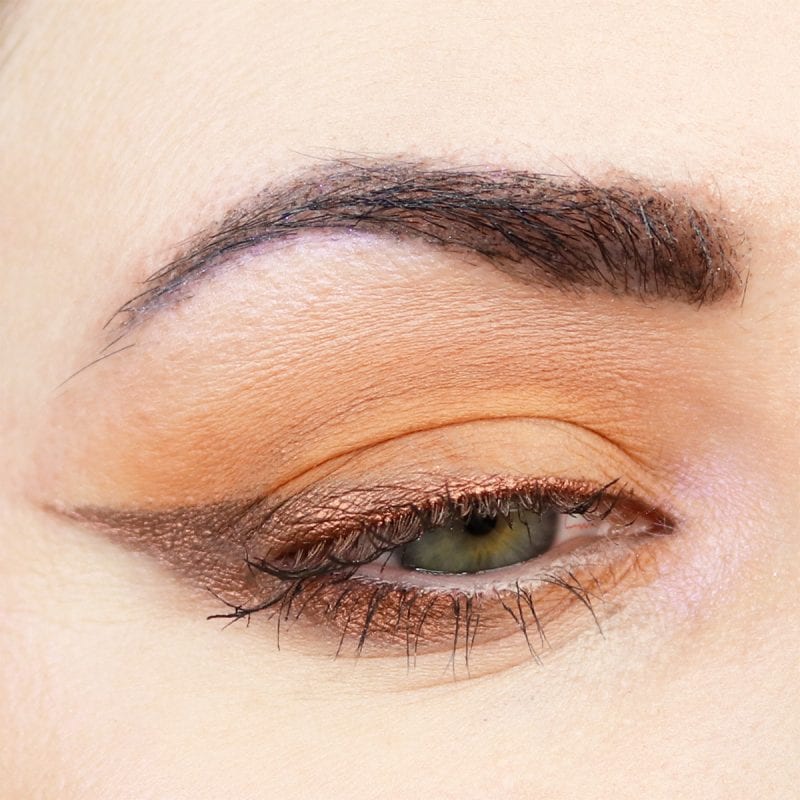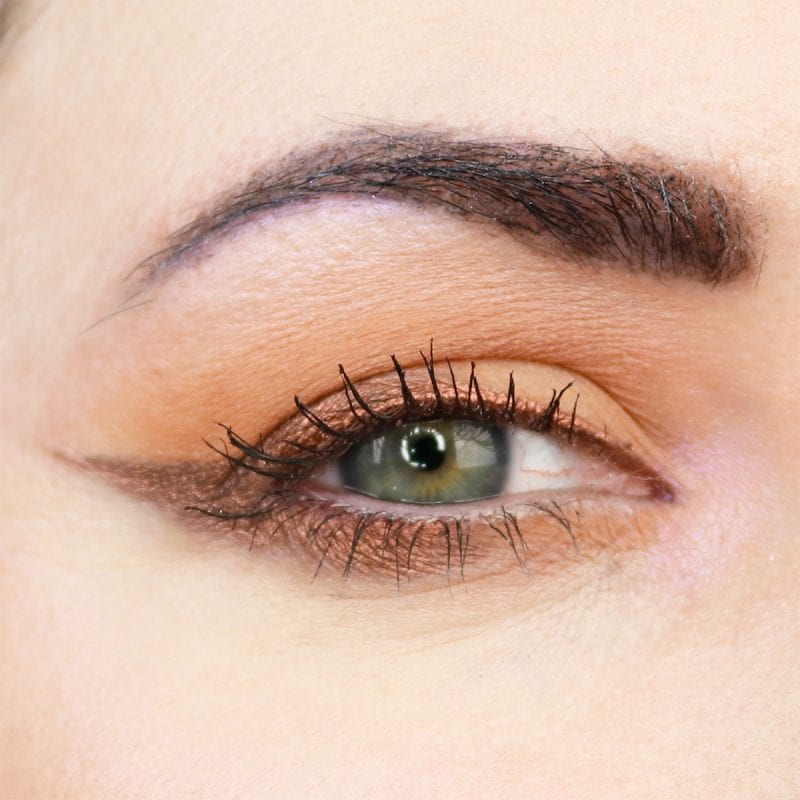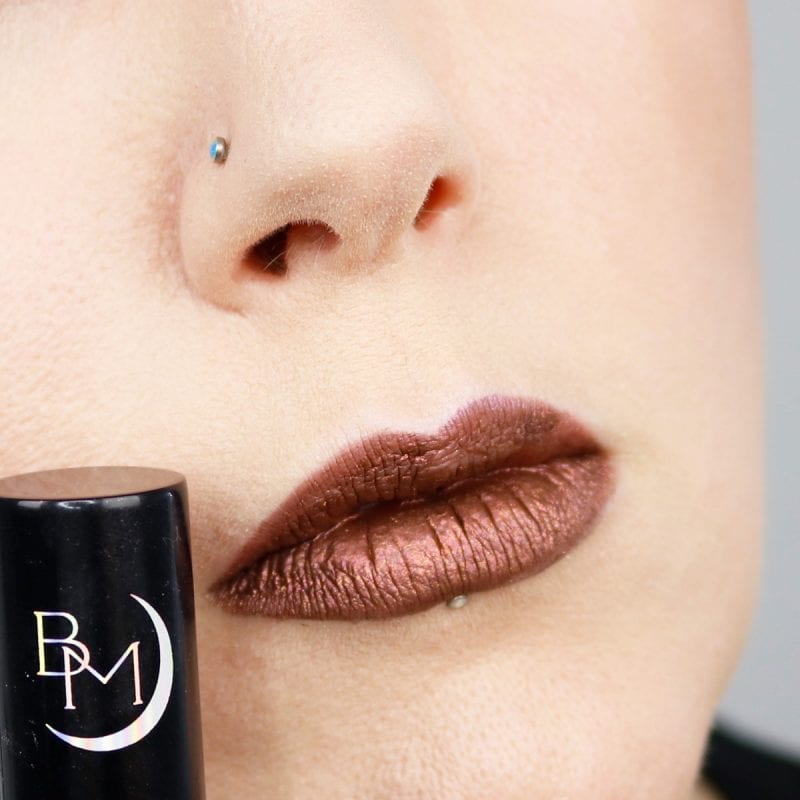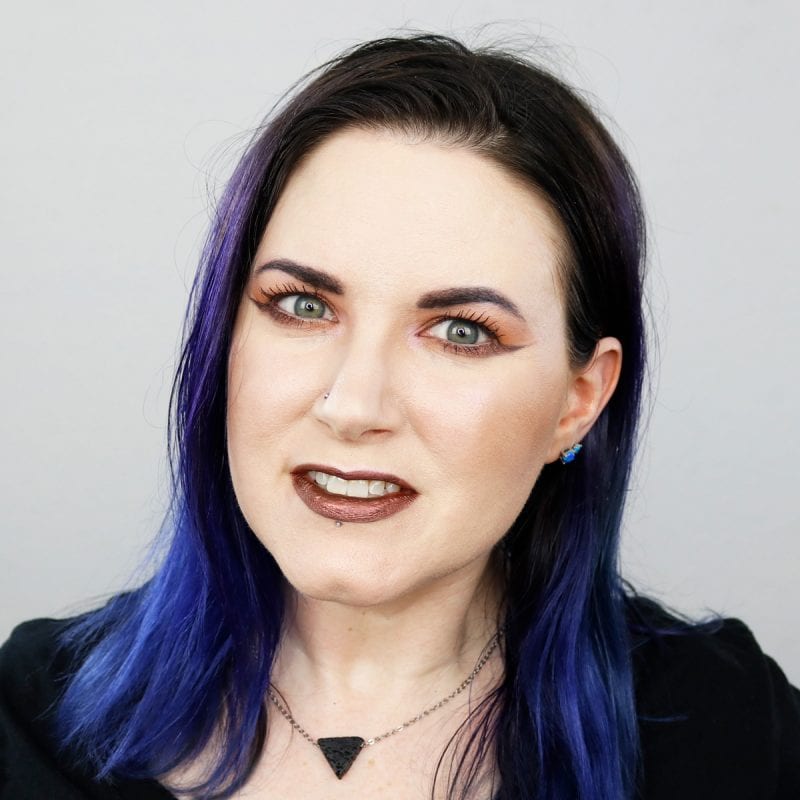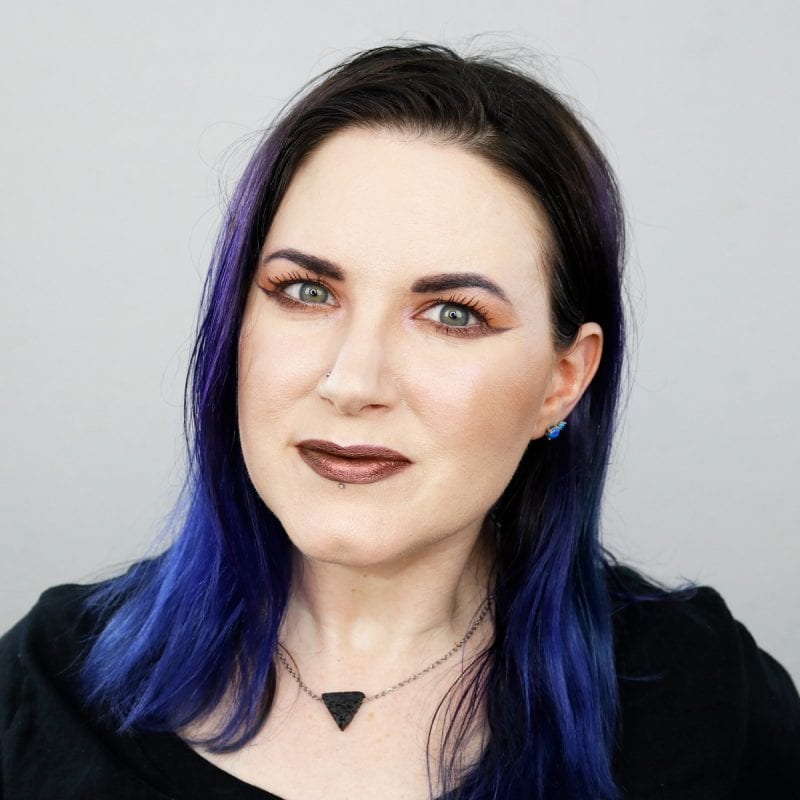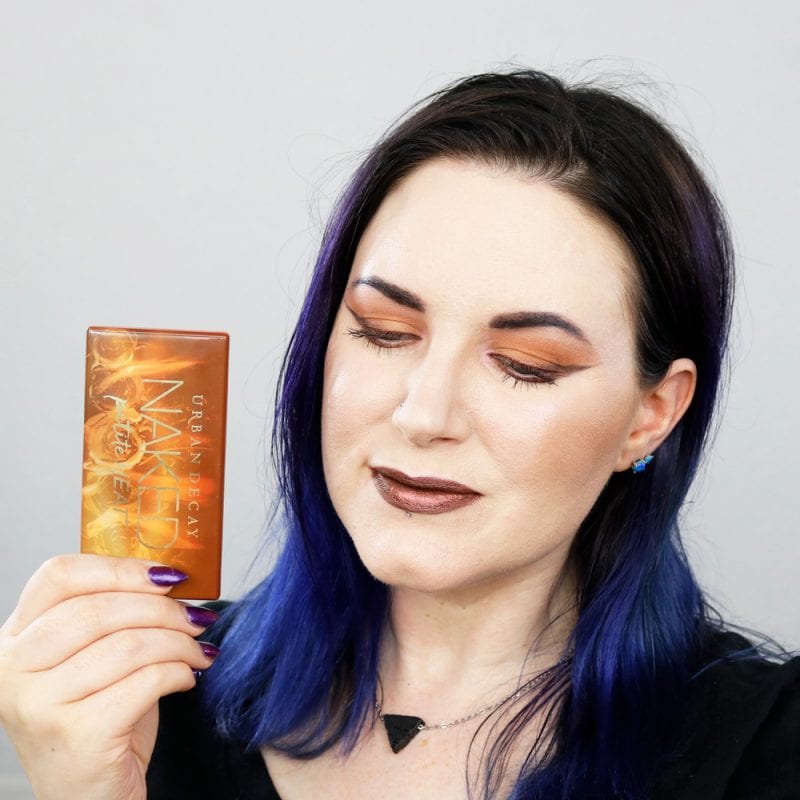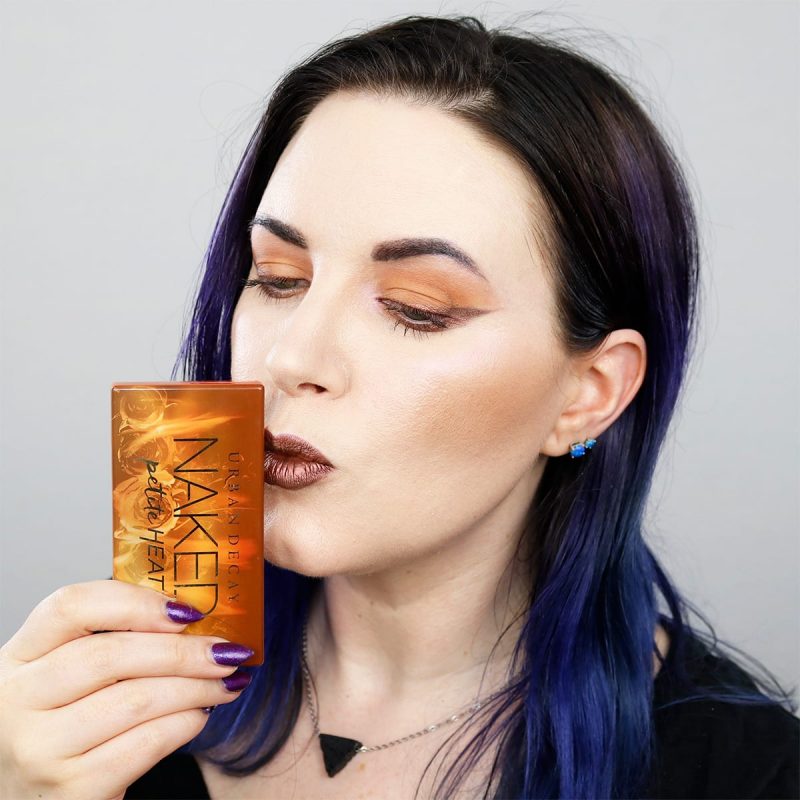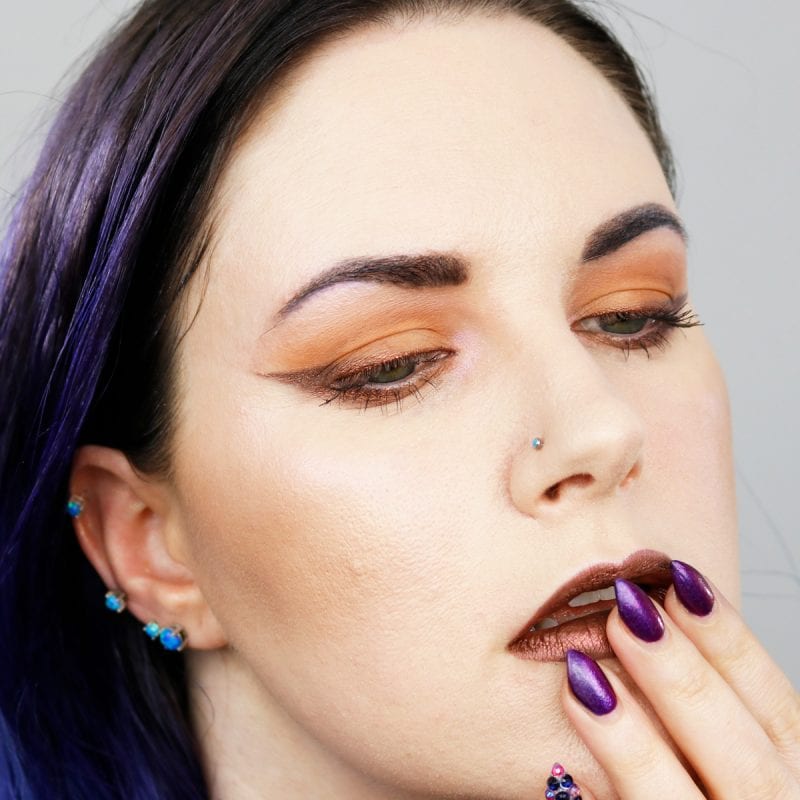 Eyes
Colorescience Total Eye 3-in- 1 Renewal Therapy SPF 35 Primer
Milani Prep Set Go Setting Powder
Urban Decay Petite Heat Palette
Urban Decay Naked Heat Palette
Urban Decay Daydream Palette
Aromaleigh Ostara – highlight
Wunder2 Essential Black Pencil
Cover FX Perfect Pencil in N-Xtra Light
Smashbox Mascara Primer
Urban Decay Perversion Mascara
Queen of the Fill Brow Gel in Black
Colour Pop Jet Set Black Brow Pencil
Face
Cle Cosmetics Essence Air Cushion Foundation in Light
Laura Geller Balance-n-Brighten Foundation in Porcelain
Laura Geller Beach Matte Baked Hydrating Bronzer in Sunrise Fair
Artist Couture La Peach – highlighting blush
Aromaleigh Ostara – highlight
Lips
Urban Decay Peyote Pencil
Black Moon Cosmetics Eternal Liquid Lipstick
Just a quick note, yes this foundation is too dark on its own. I should have added white, but I was feeling lazy. It's more noticeable in person, but you can slightly tell in the photos.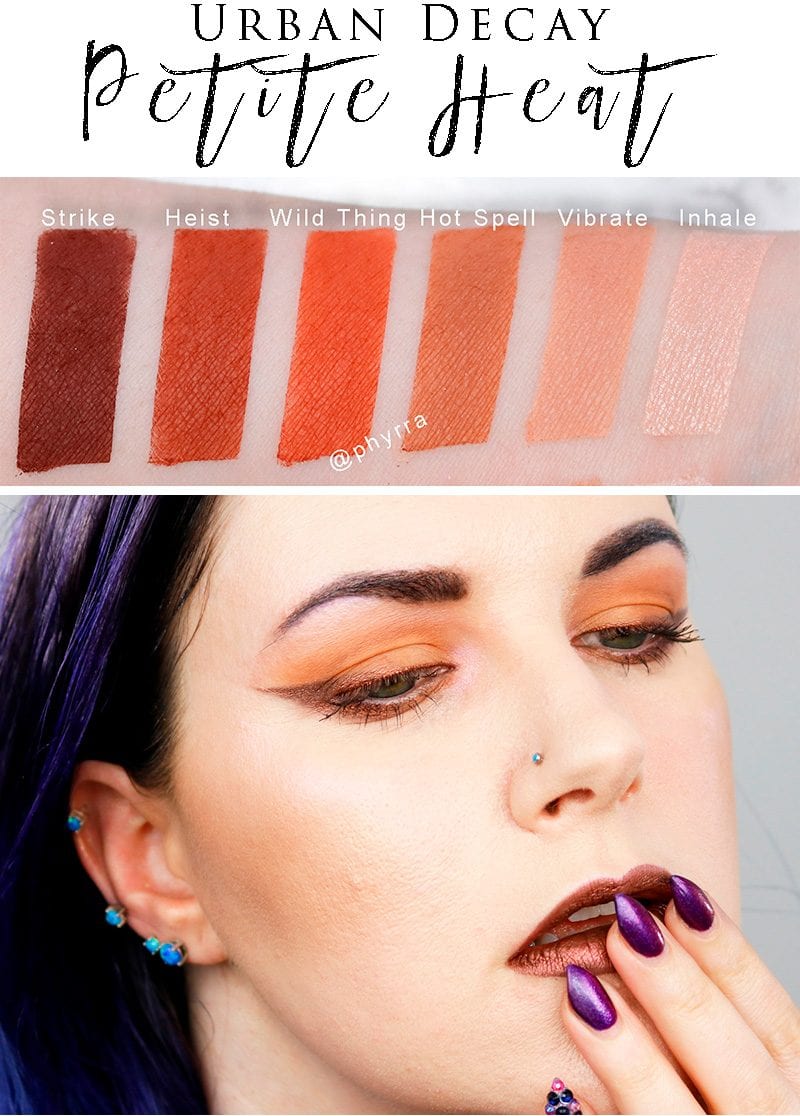 Urban Decay Petite Heat Palette Video Review
I hope you find my Urban Decay Petite Heat review, swatches, demo and comparison helpful. I knew I definitely wanted to see what Petite Heat vs Daydream looked like. And I wanted a clear understanding of how the colors in Petite Heat would work with Naked Heat. Petite Heat is Phyrra approved!
What do you think of the new Urban Decay Petite Heat palette? Do you have a penchant for peach tones?
You may want to check out my Naked Heat palette swatches. You might also want to see Naked Heat vs. Modern Renaissance.