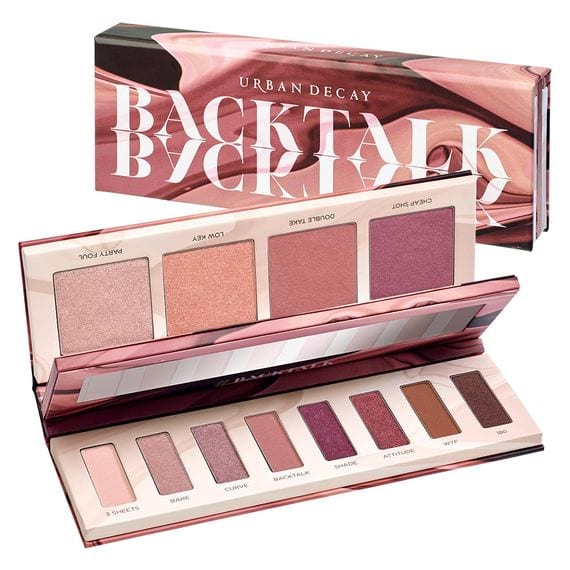 Urban Decay Backtalk Palette is Coming Soon!
The Urban Decay Backtalk Palette is Coming Soon! How cute does this palette look? It looks pretty cool-toned to me.
Urban Decay Says
Like two palettes in one, this travel-ready case holds eight nude-mauve, soft berry and muted rose Eyeshadow shades on one side and four coordinating shades of blush and highlighter on the other. Forget about being a lady and give 'em what they deserve.
This trend has never been hotter, and these shades are universally flattering on all skin tones. Feeling pretty in pink? Add 3 Sheets, a satin pinky peach shade, to lids, while highlighting cheekbones with our crazy-shimmery highlighter, Party Foul. Or, get deep-blending Shade, a fuchsia satin, into the crease, and finish off your look with Cheap Shot, a medium pink-nude highlighter. No matter the vibe, Backtalk has your eyes and cheeks speaking volumes.
Backtalk Palette takes no prisoners—much like your attitude—and fits 12 gorgeous pigments into one sleek palette. A double-sided, removable mirror acts as a divider between the Eyeshadow shades and the blush and highlighter shades. Our shadows are just as advanced as the packaging: Every shade features our proprietary Pigment Infusion System™ for velvety pigments that blend easily, stay rich and last for hours. Now, go get 'em!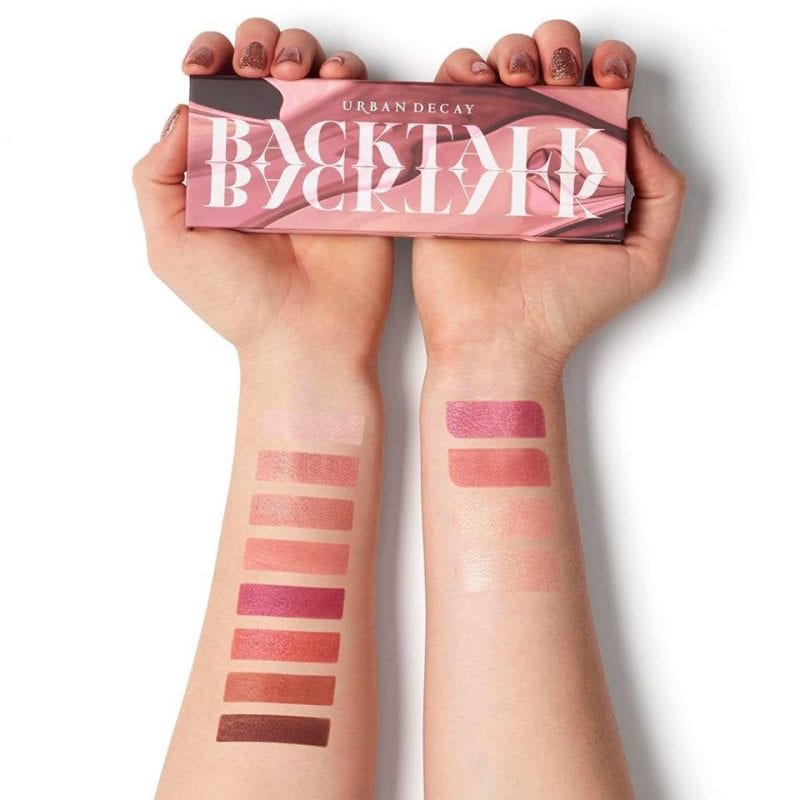 Urban Decay Backtalk Palette Shades
3 SHEETS (pale pink-nude matte)
BARE (light pinky-peach satin)
CURVE (metallic rose shimmer with silver micro-glitter)
ATTITUDE (metallic red-copper)
BACKTALK (soft rosy mauve matte)
WTF (reddish brown matte)
SHADE (deep fuchsia satin)
180 (metallic brown-red)
DOUBLE TAKE (rich mauve with slight shimmer)(cheek)
LOW KEY (pink-peach)(cheek)
CHEAP SHOT (medium pink-nude)(cheek)
PARTY FOUL (light pink-nude shimmer)(cheek)
You might enjoy my video demo with all eyeshadows in the Urban Decay Kristen Leanne Collection!
Check out my DIY Jeffree Star Blood Sugar Palette Dupe!
Buy the Urban Decay Backtalk Palette from Sephora here!
What do you think of the upcoming Urban Decay Backtalk Palette? Doesn't it look perfect for travel?